To say that we've been decompressing from Halloween within the past two weeks is an understatement because Mamma Biscuit is totally exhausted from all of the fun and festive Autumnal activities of October. From apple picking up at Wilklow Orchards to decorating the Pug Palace with all of our spooky delights to concluding the season with her annual Halloween costume, our little gremlin is spent. She's been streaming in and out of one really long nap for the last two weeks which actually works to my benefit because she hasn't been at my feet like a shadow while I begin the long, arduous task of erecting Christmas Land at the Pug Palace. Don't even give me the side-eye people, the sheer volume of seasonal decor is so daunting that it's like playing an intricate game of tetris in our apartment. I have to start this early in order to get everything up and running at a decent date —and besides, who doesn't want Christmas to simply materialize with a flip of the switch on Black Friday? I have other plans on Black Friday that revolve around trampling a security gate officer at the mall to get my hands on a free flat screen televisions—Jesus wants it that way! At any rate, coming off of the high of Mamma Biscuit as Stevie Nicks for Halloween, we have some really exciting news to share with all of you guys. Mamma Biscuit has been featured in a book aptly titled Pugs in Costumes published by Ebury Publishing/Virgin Books in the U.K. Pugs in costume is a collection of the best-dressed pugs from around the world, so naturally, Mamma Biscuit would be a part of it. From Marilyn Monroe to Vivienne Westwood, there isn't a breed on earth that can rock a costume quite like a pug and this book is a testament to that fact. There are three sections to this book that will keep you howling with laughter and squealing from the unbearable cuteness of pugs dressed in costumes. Section one is entitled Puggywood which focuses on pugs dressed as icons of the stage and screen. Section two is entitled Pugoween which focuses on those little gremlins of the trick-or-treat variety. The third and final section is entitled Pug Couture which focuses on the best-dressed pugs in town. Of course Mamma Biscuit is featured five times within the Pug Couture section—a natural spot for our high fashion gremlin. Here are the spreads. . . .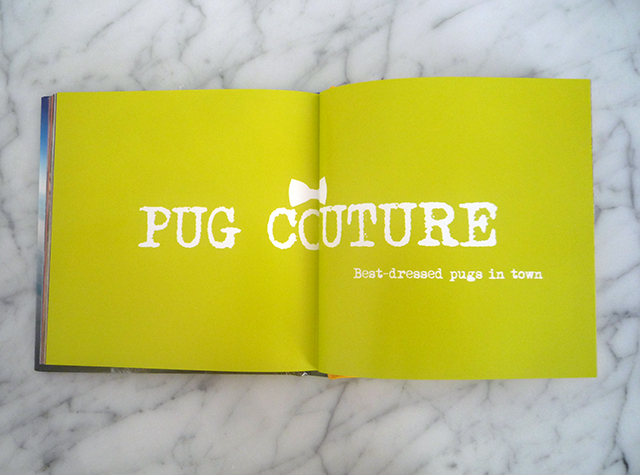 Glamour Pug!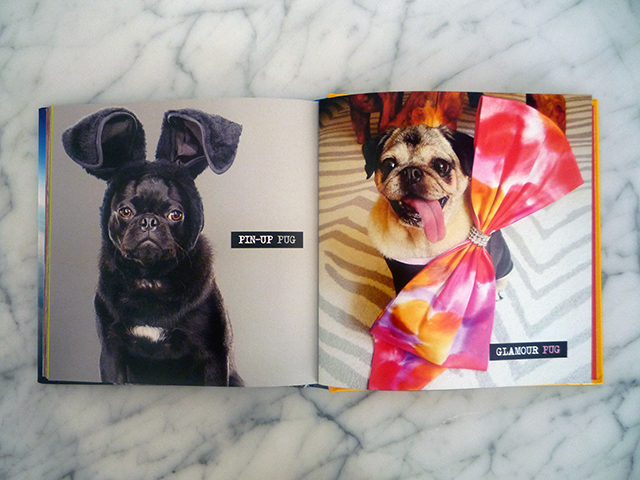 Vivienne Westpug!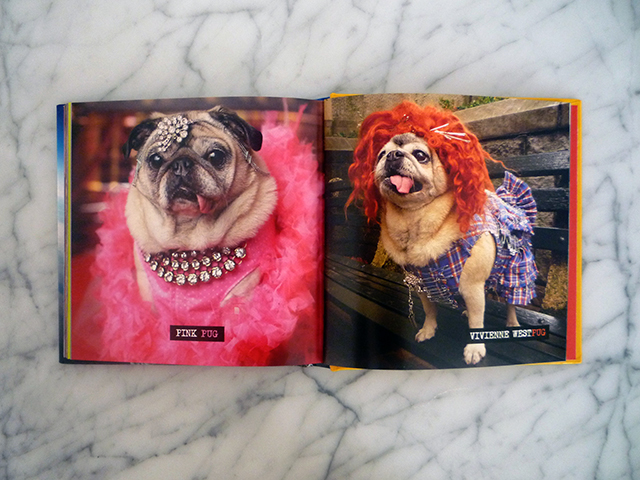 Bjork Pug!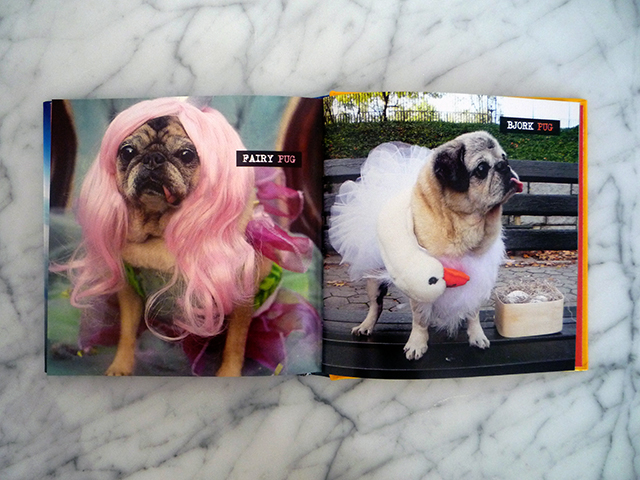 Pug Life!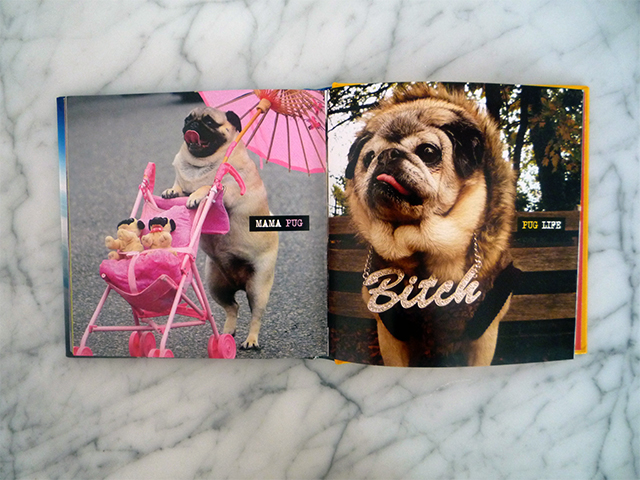 And last but not least, Pug No. 5!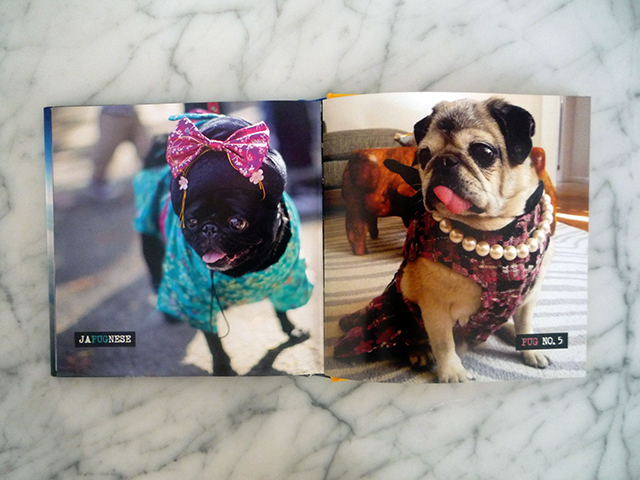 We are so excited to have Mamma Biscuit published in a book but this isn't her first time at the rodeo. Back in August of 2012, Mamma Biscuit graced the cover of The Royal Treatment by Dr. Barbara Royal. All I can say is that it pays to be a book cover designer and an art director. Remember this?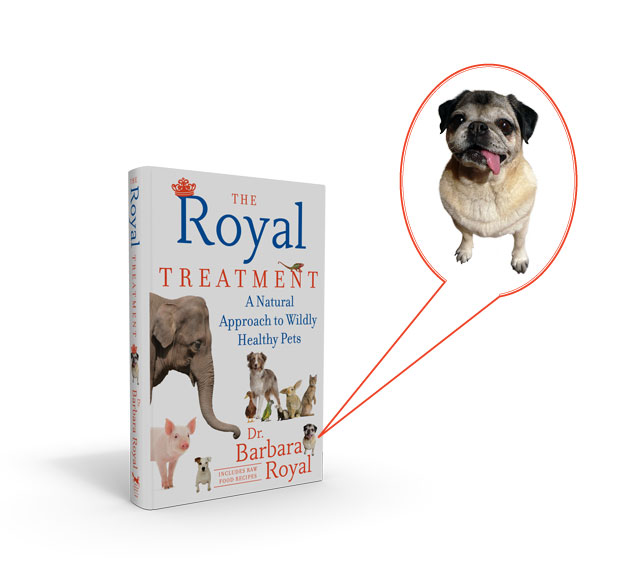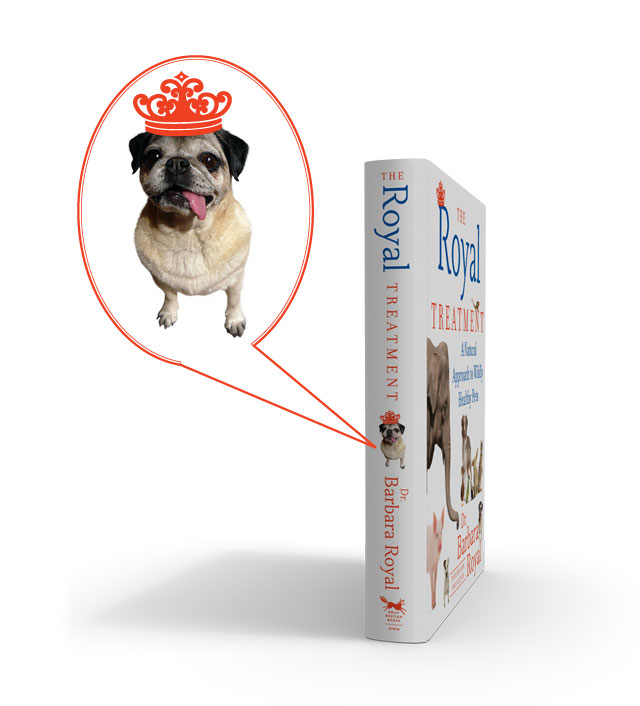 At any rate, The Biscuit family implore each and every one of you to go out and buy Pugs in Costumes. It makes for the perfect Christmas gift not to mention a perfect addition to the avid Mamma Biscuit memorabilia collector!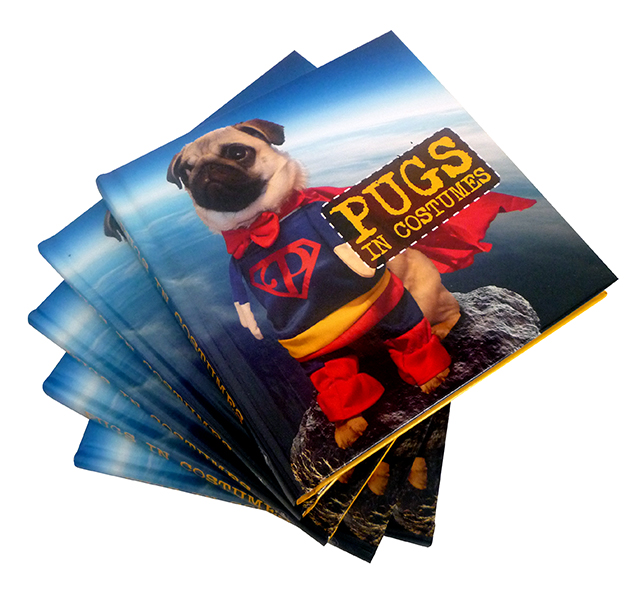 Happy Friday y'all!