You've all seen Mamma Biscuit's holiday city before but you haven't seen it quite like this. You've been dreaming about this all year long haven't you? Visions of a bustling ceramic Christmas city peppered with bottle brush trees have been clogging up your holiday head-space for the past twelve months now and quite frankly, you can't begin celebrating this season until Mamma Biscuit unveils her famous display! Well, the wait is finally over people because the moment has arrived. I'm not even going to discuss the 20-year history of collecting this Department 56 extravaganza because you all know how I spent the better part of my youth painstakingly obsessing over this ceramic display. Instead, feast your eyes on my newest acquisition: THE CHRYSLER BUILDING! Architecturally, the Chrysler Building is one of my most favorite buildings in New York City so when I saw this giant beauty on display at Max is Back in New Jersey last year, I was over the moon.
Here's the thing, many years ago, when Fortunoff was in business, Tommy and I stumbled upon the Empire State Building and the Flat Iron Building within their Department 56 holiday display. I was so in awe of the Empire State Building and the sheer height and size of it that I knew I wanted it almost instantaneously! Tommy on the other hand was actually working in the Flat Iron Building at the time and thought it would be more sentimental to purchase that building instead. Now I have nothing against the Flat Iron Building and I actually love it's old world charm and how it comes to a point where 5th avenue and Broadway meet (Broadway is actually an old Native American trail so that's why it cuts through the rigid grid of Manhattan at a diagonal) despite the fact that the interiors of the building are a disgusting, dismal display of 1970s municipality! In the end, we obviously chose to purchase the Flat Iron Building thinking that these two landmark buildings would simply be part of Department 56s' permanent Christmas in the City collection. Boy was I wrong. The very next year, they decided to retire the Empire State Building while still carrying the Flat iron Building for a couple more years until they retired that too. All of this left me disillusioned and in Ebay limbo ever since. The only time I ever see the Empire State Building come up for auction on Ebay, it sells for 600 bucks or more! So you see, when I saw the Chrysler Building last year, I knew I had no time to sleep on my decision because when it comes to Department 56, you either shit or get off the pot immediately! Those bastards know what they are doing when they only make a limited amount of specialty buildings and then decide to retire them after one year of unveiling them. Makes for great exclusivity but annoying for a collector a who needs to count his pennies. At any rate, the Chrysler Building is pure magic in it's LED glory. It has a very small footprint but it's super tall and dwarfs every other building on the table.
Now I have no idea where I actually found the time or energy to continue this particular year with our tradition of erecting this Christmas Metropolis but I'm glad I did—and so is Mamma Biscuit. It gives her an opportunity to snack on some fallen snow from the white drape lining the perimeter of this massive display—and you all know how much pugs like to lick up unknown objects from the floor. When most people think of Christmas, they think of the giant Christmas tree and skaters on the ice at Rockefeller Center, the windows at Bergdorf Goodman and the Rockettes at Radio City Music Hall but we Biscuits know that you all yearn for something grand and truly magnificent—you all yearn for Mamma's amazing Christmas Metropolis! So bundle up and let's take a stroll through this festive city!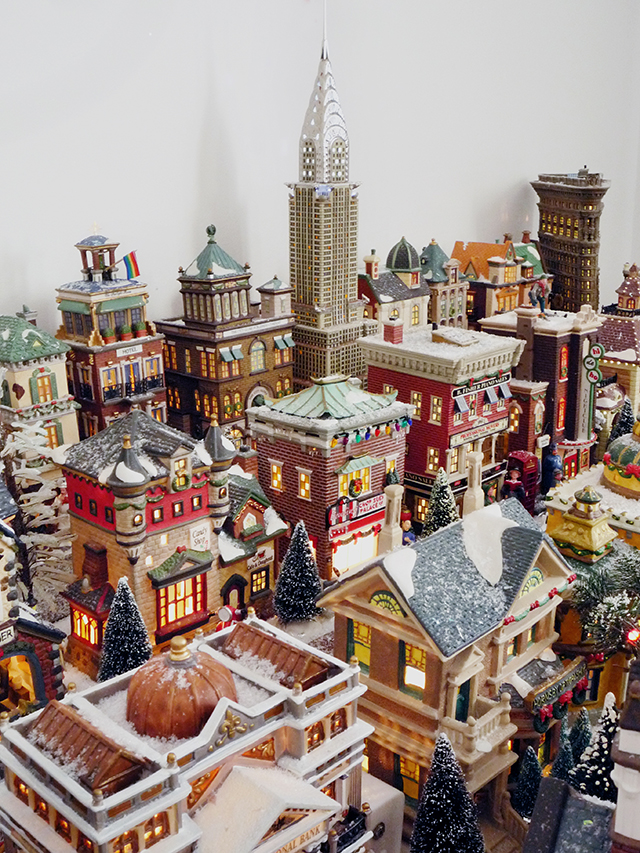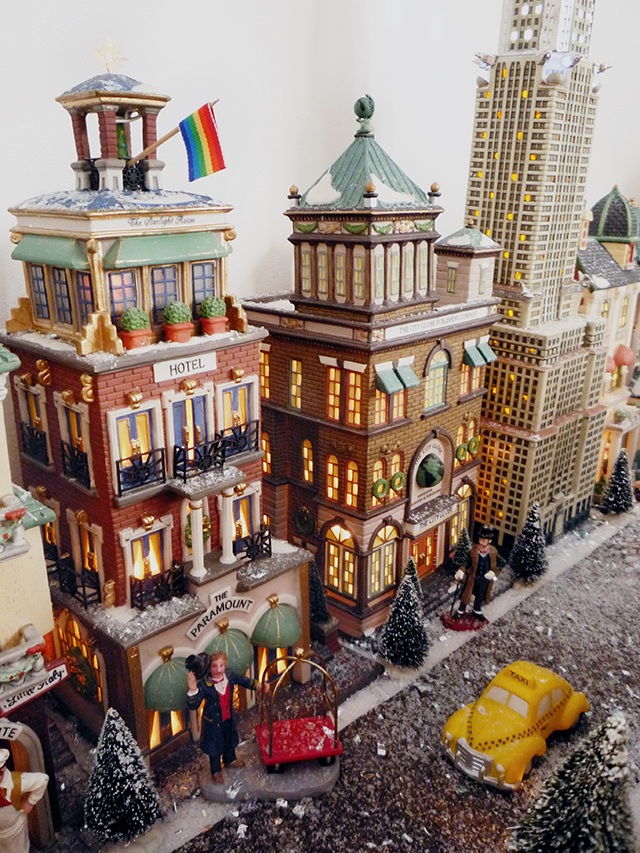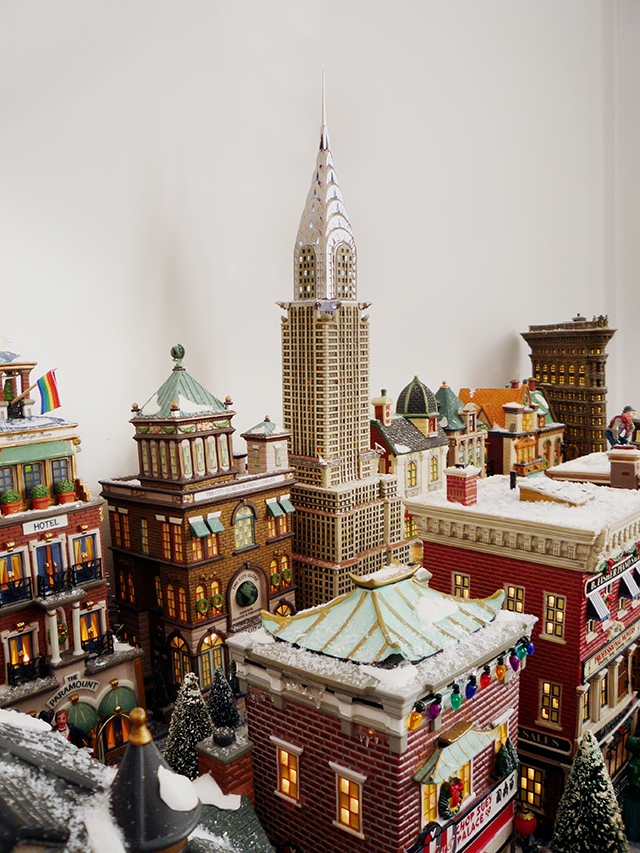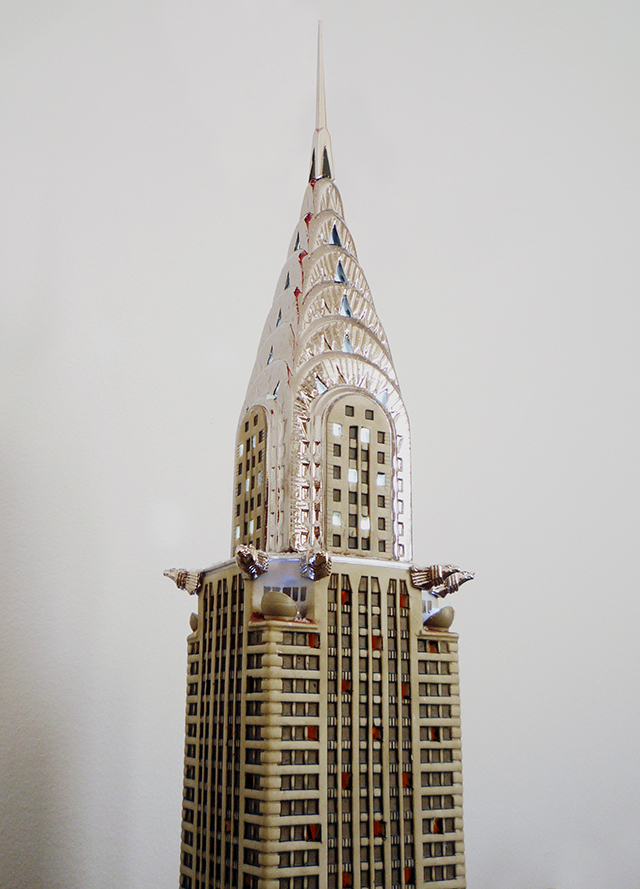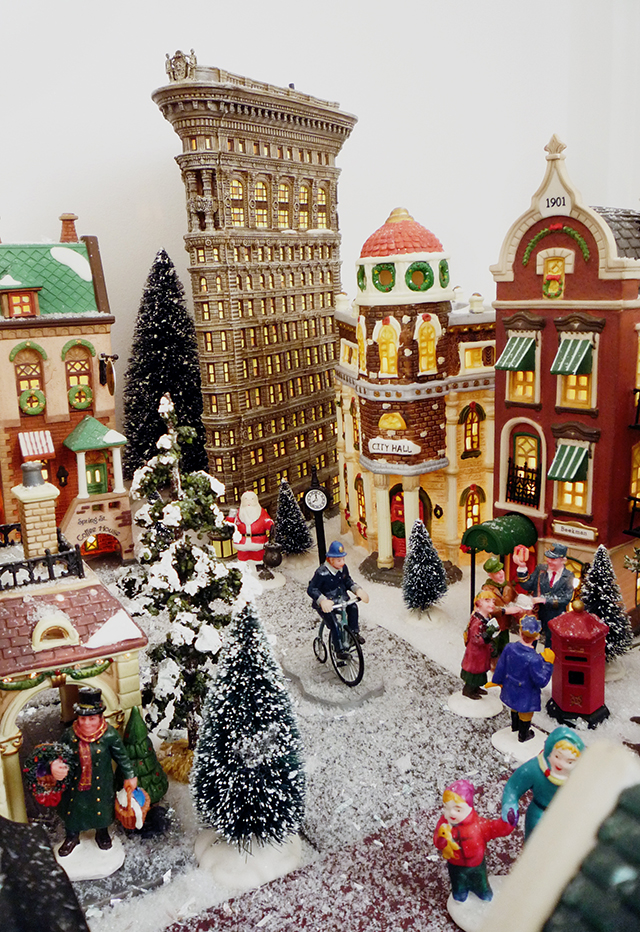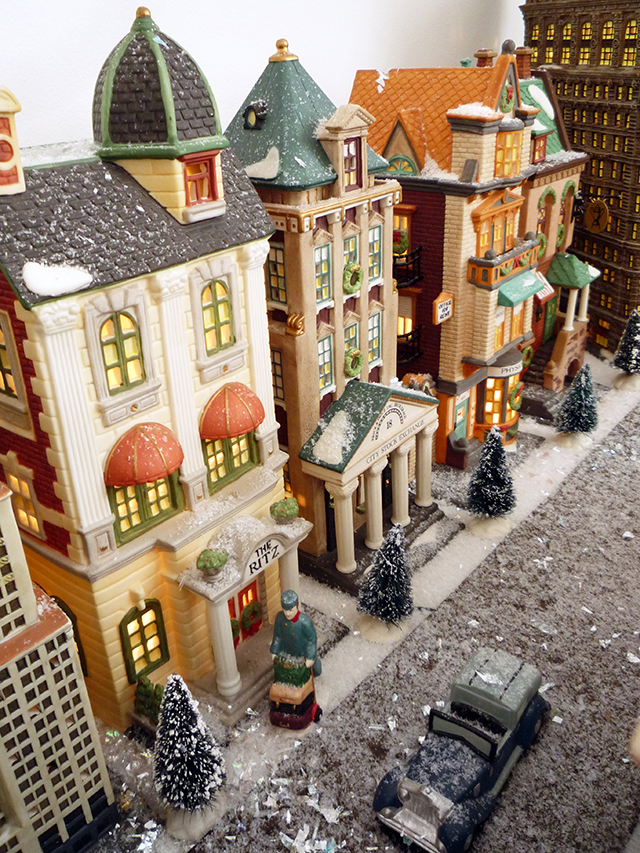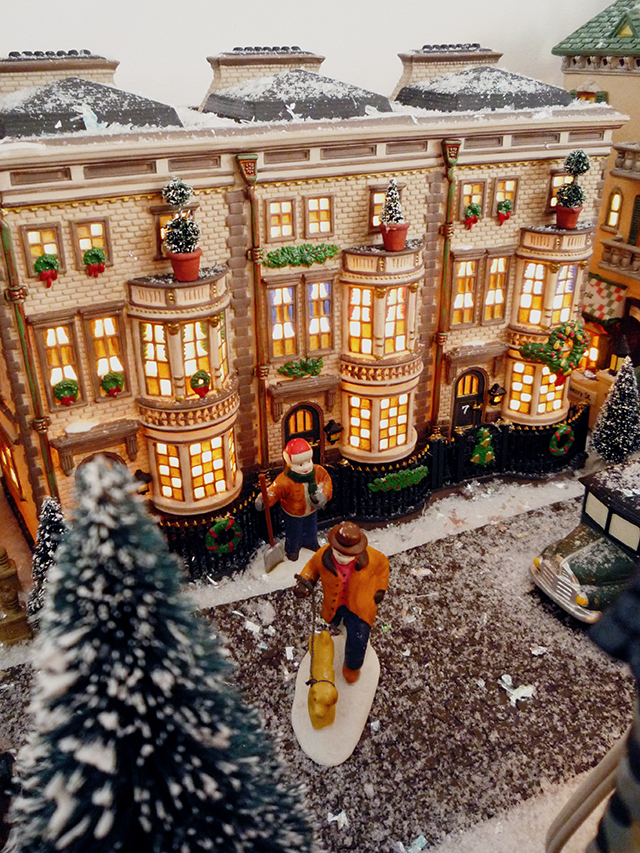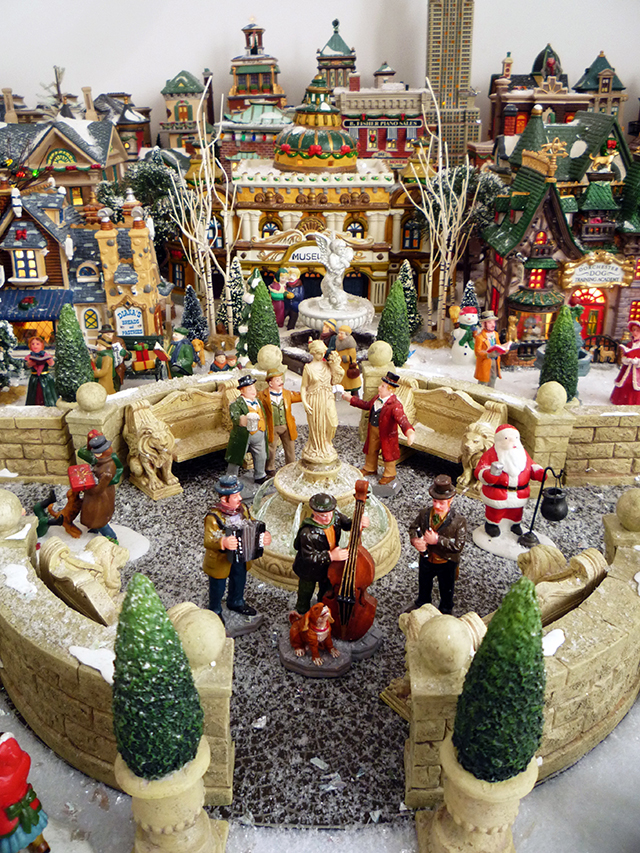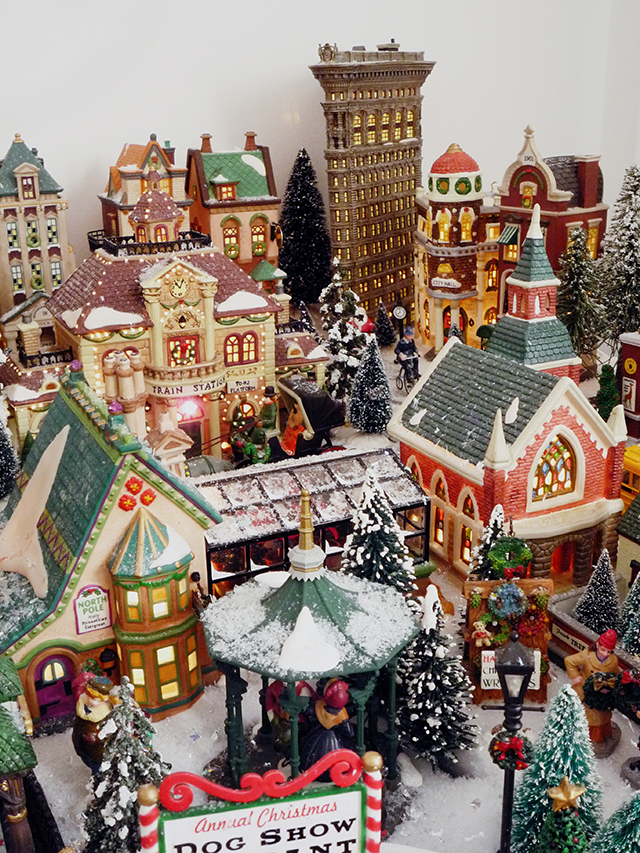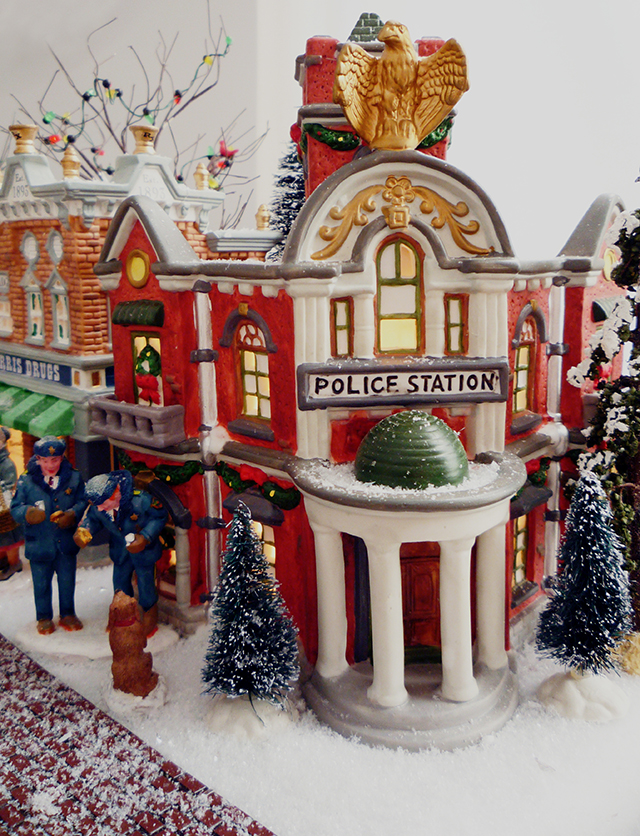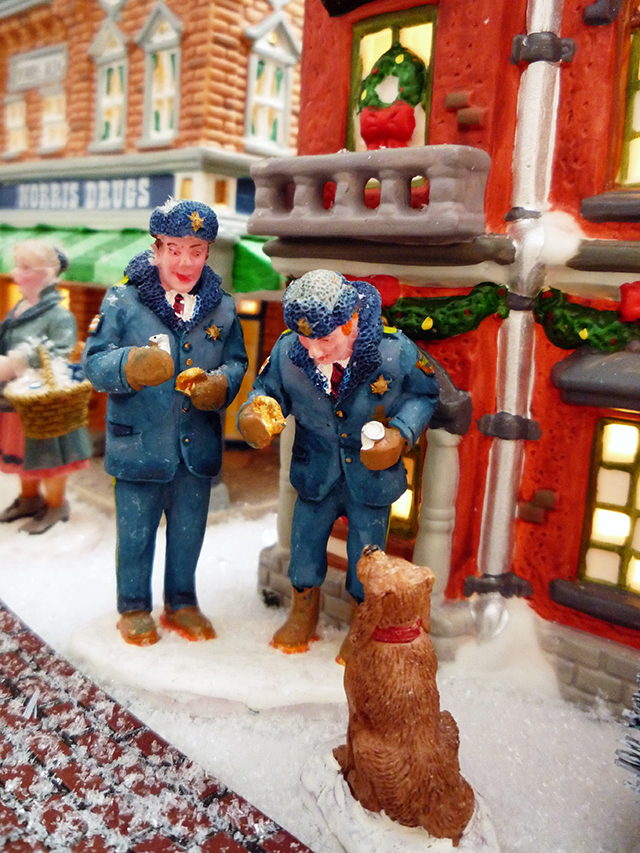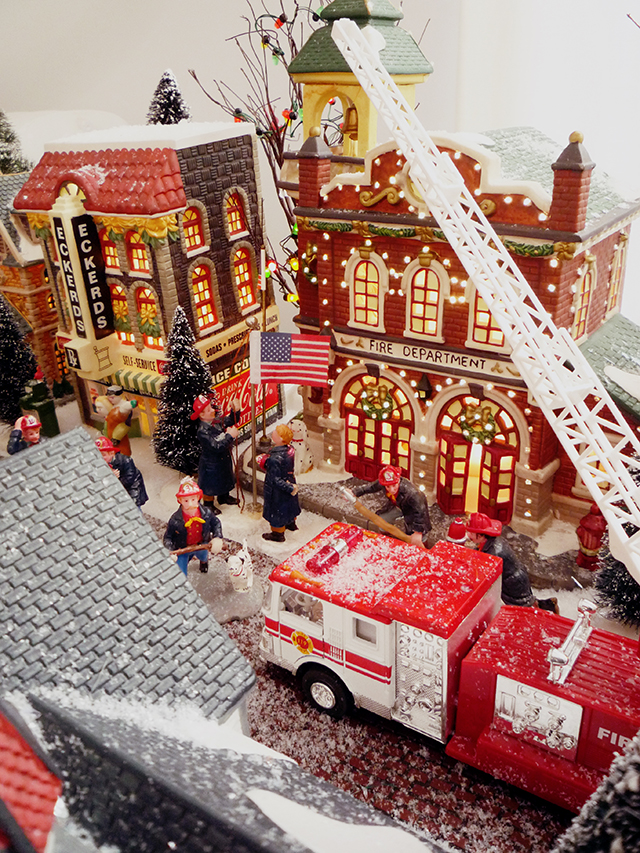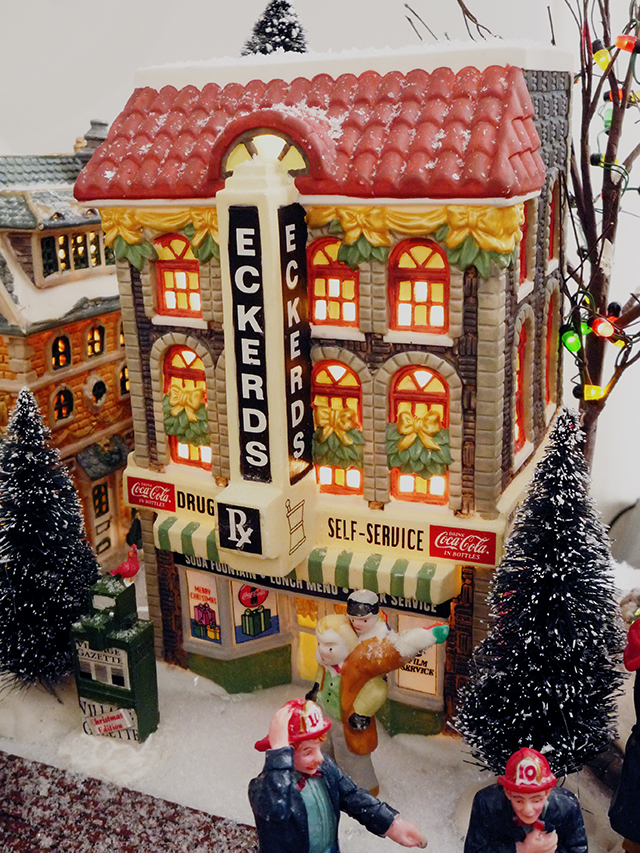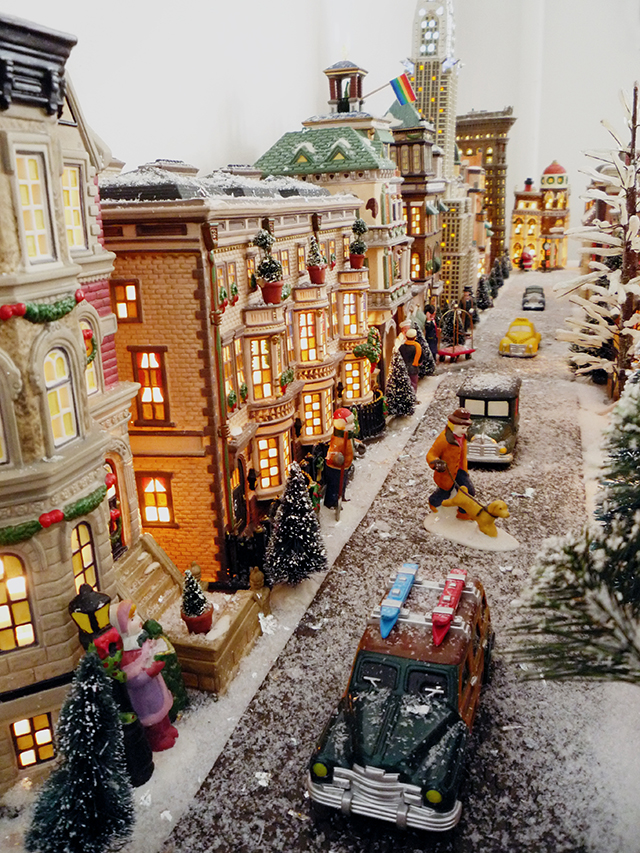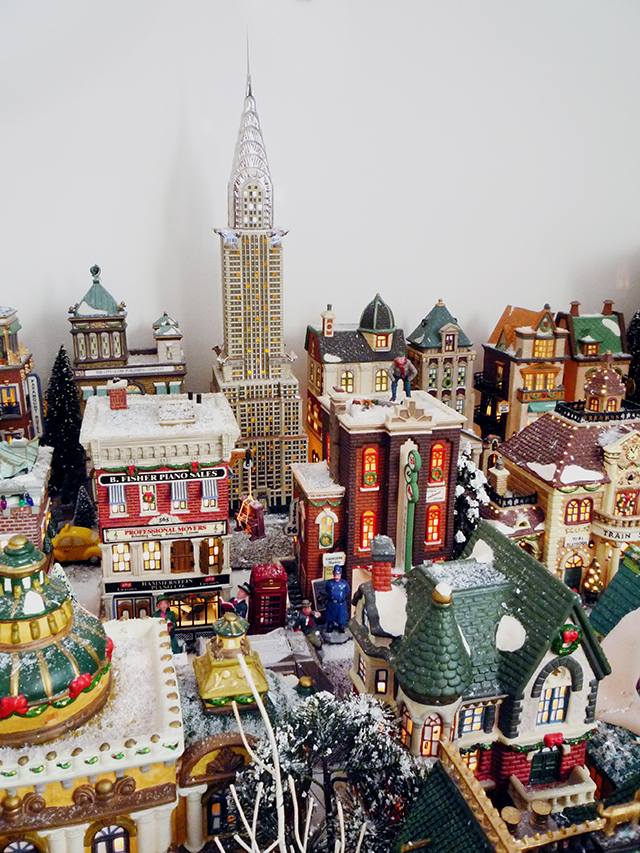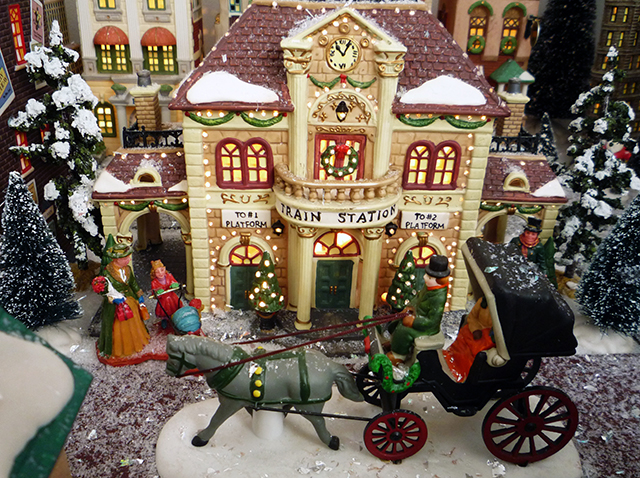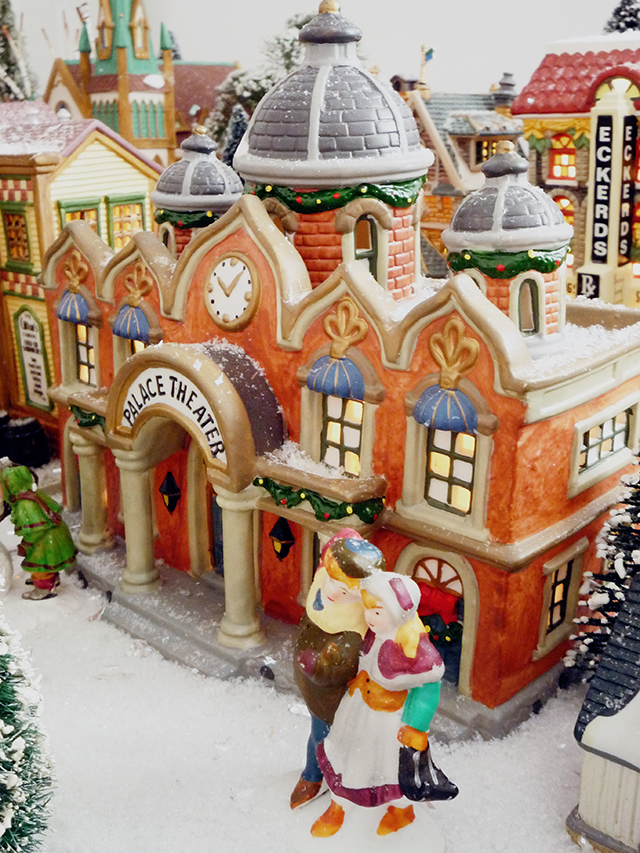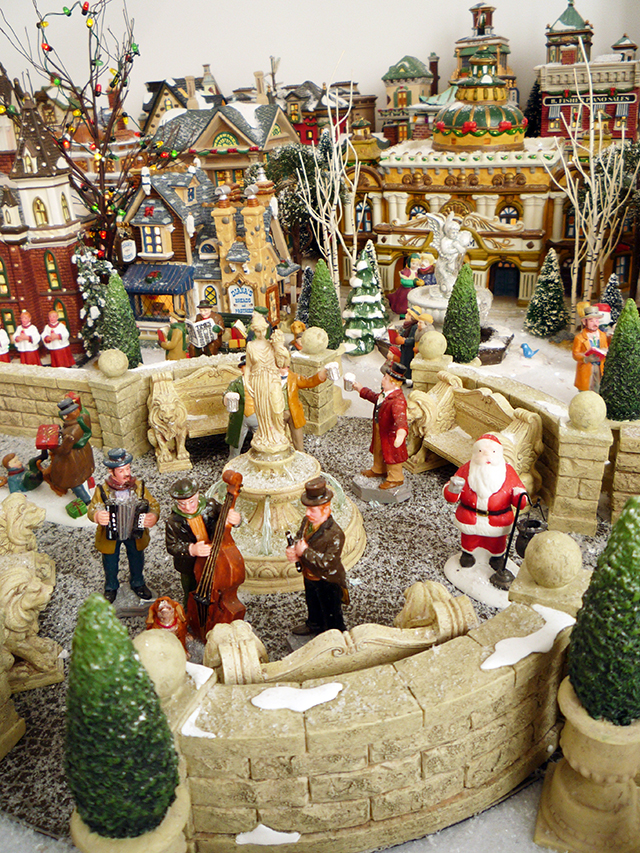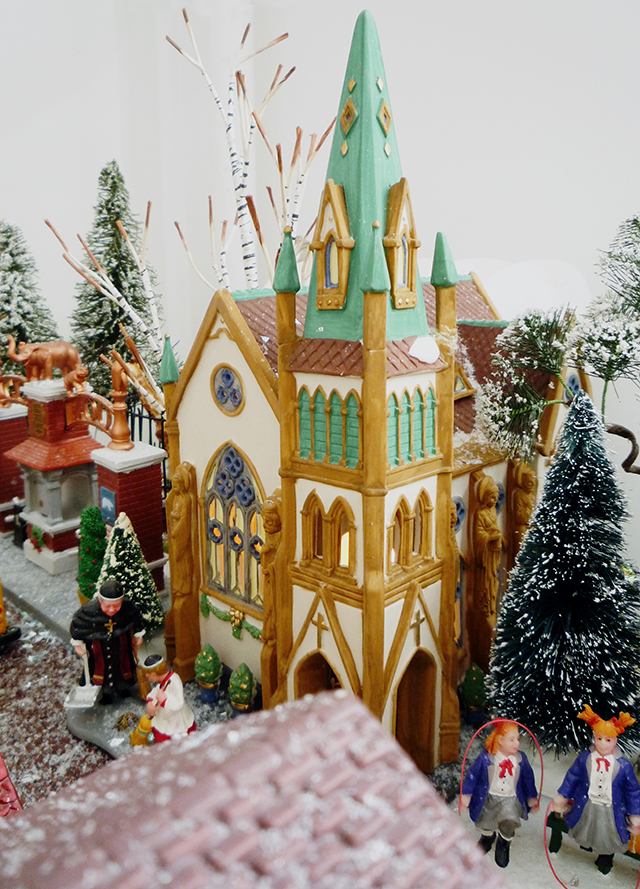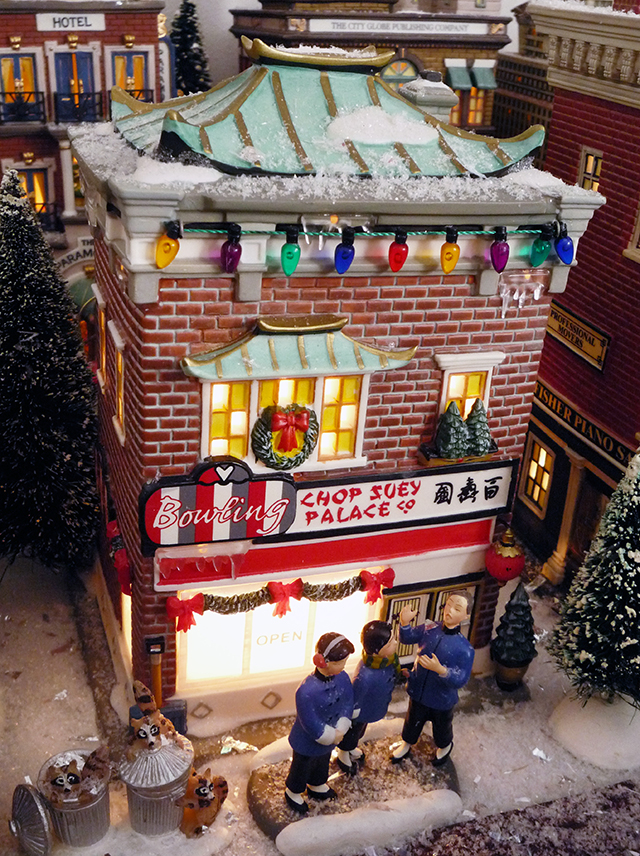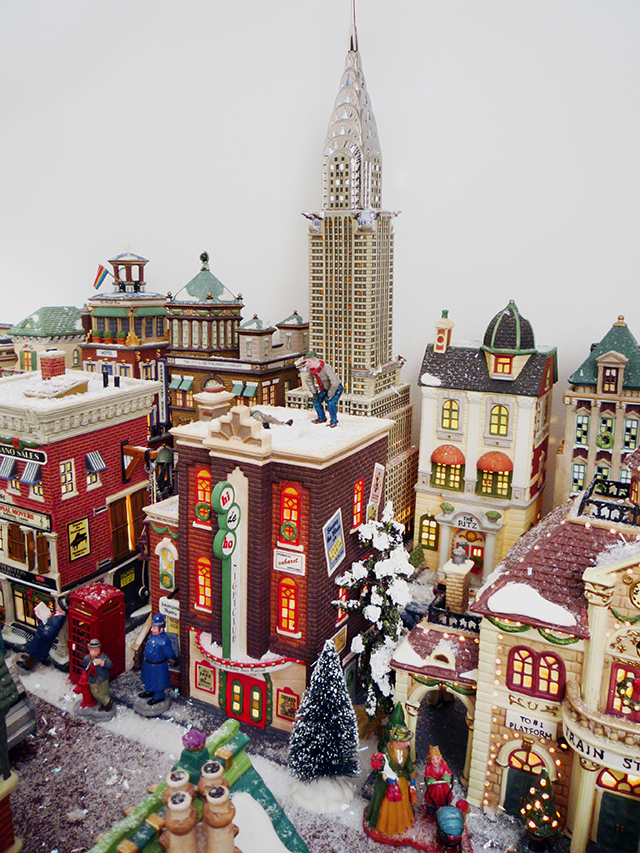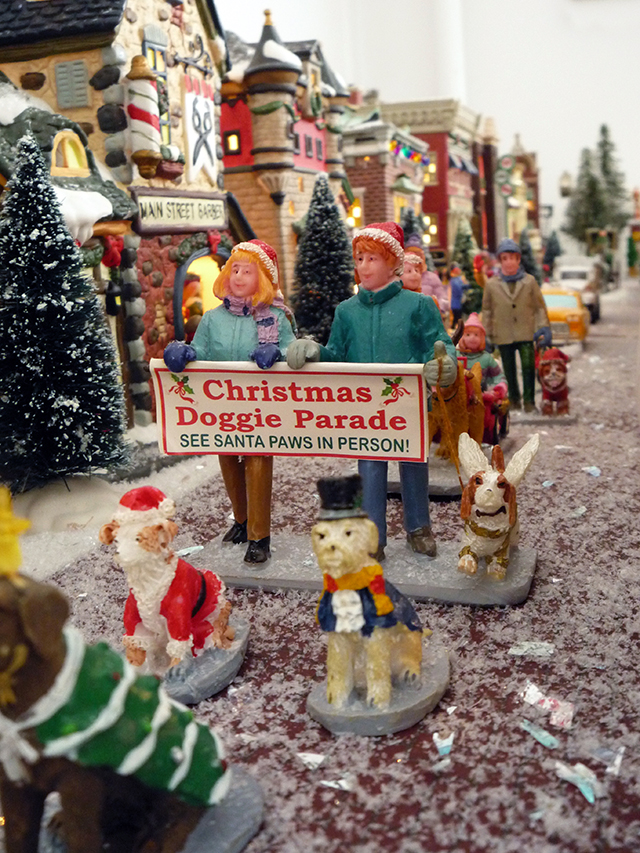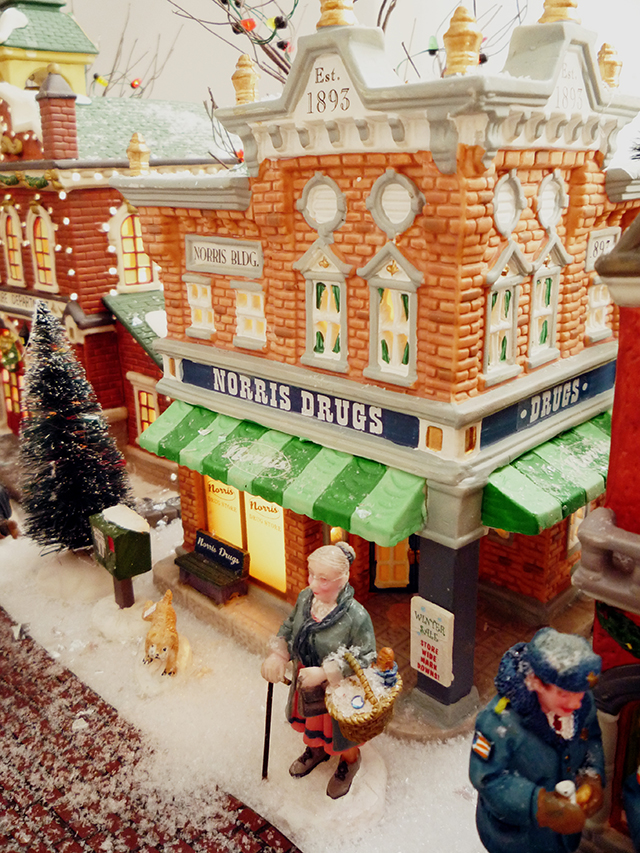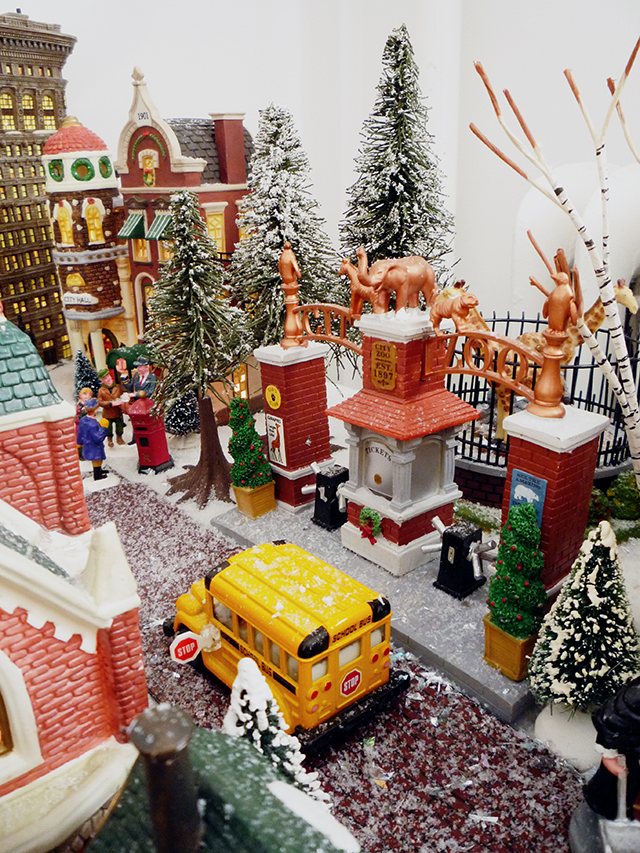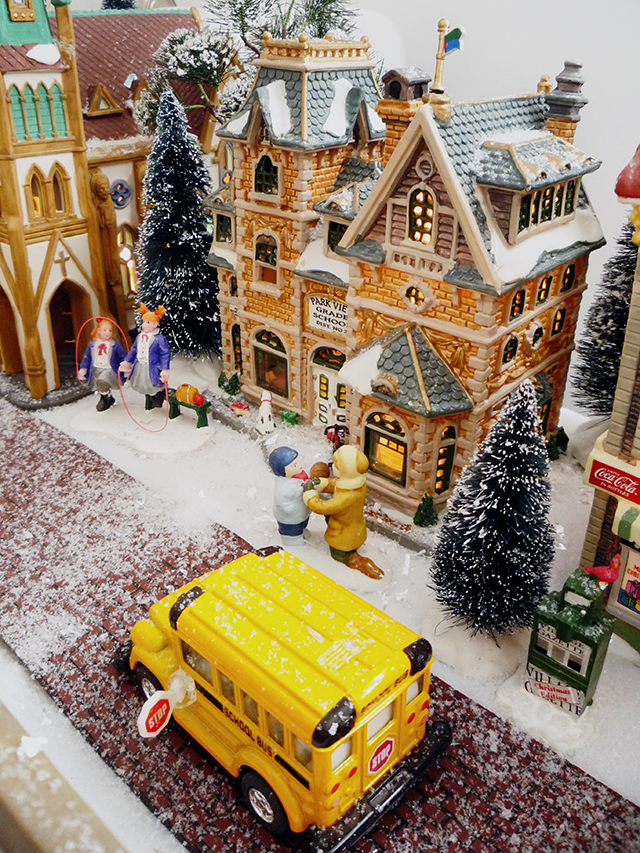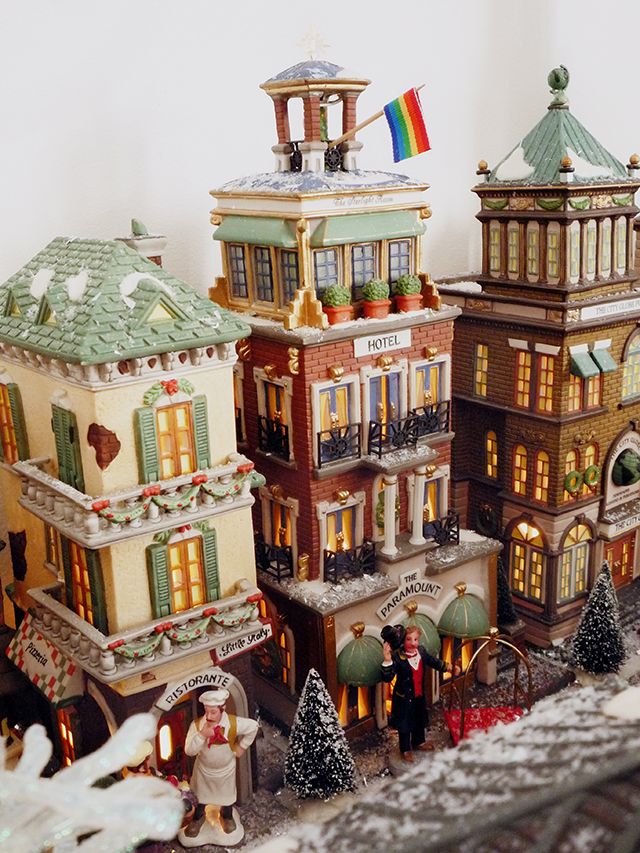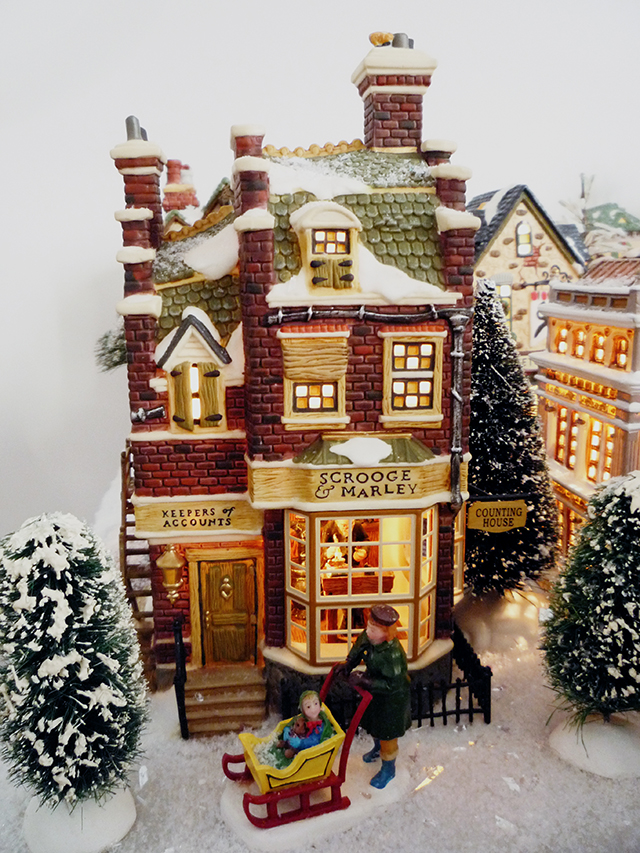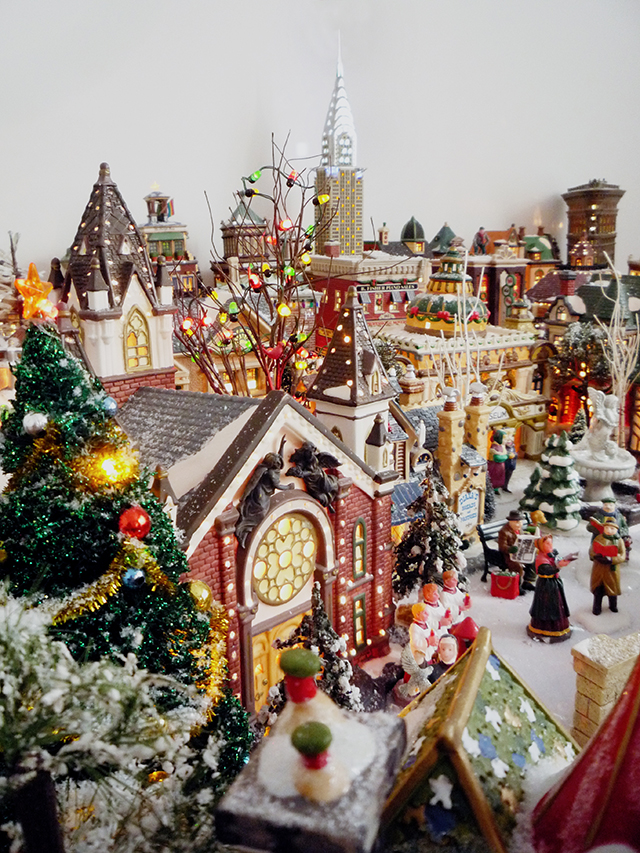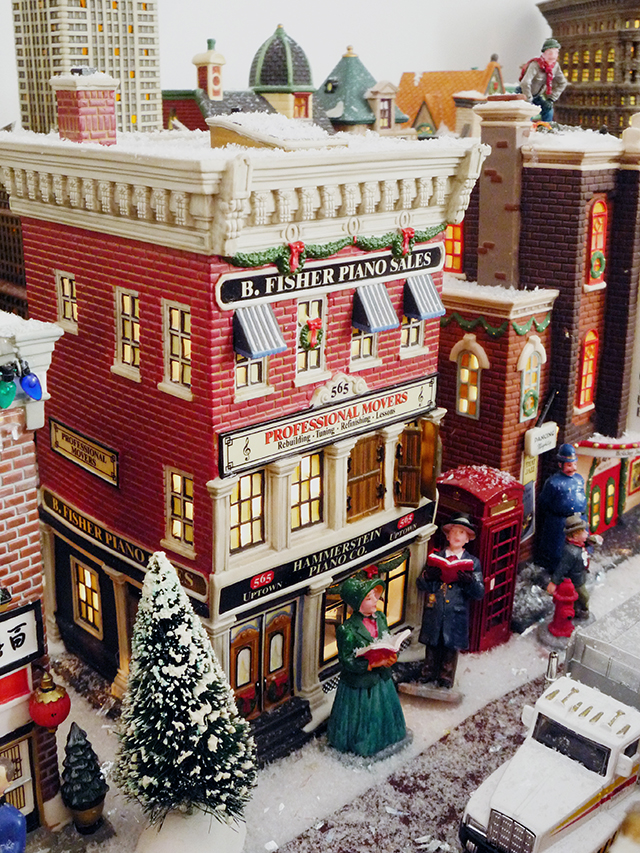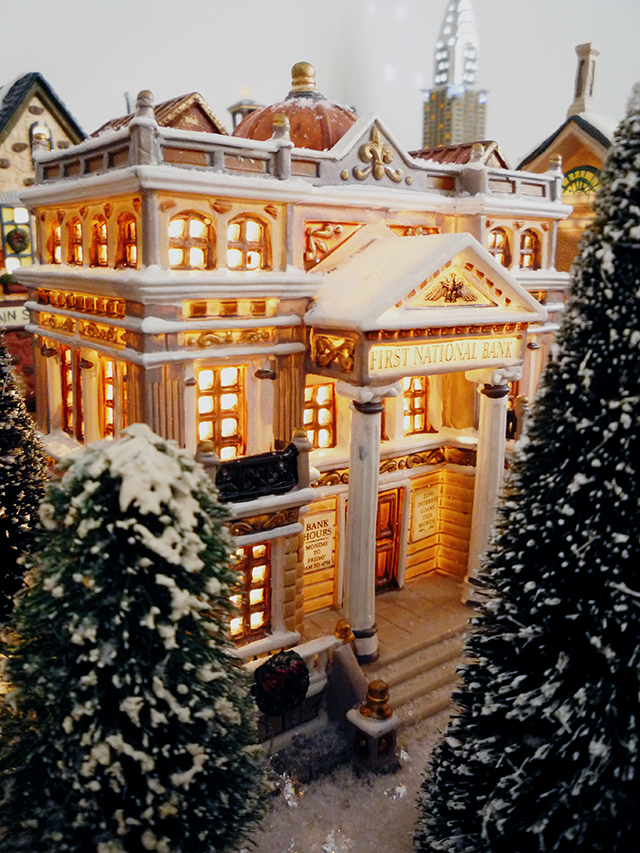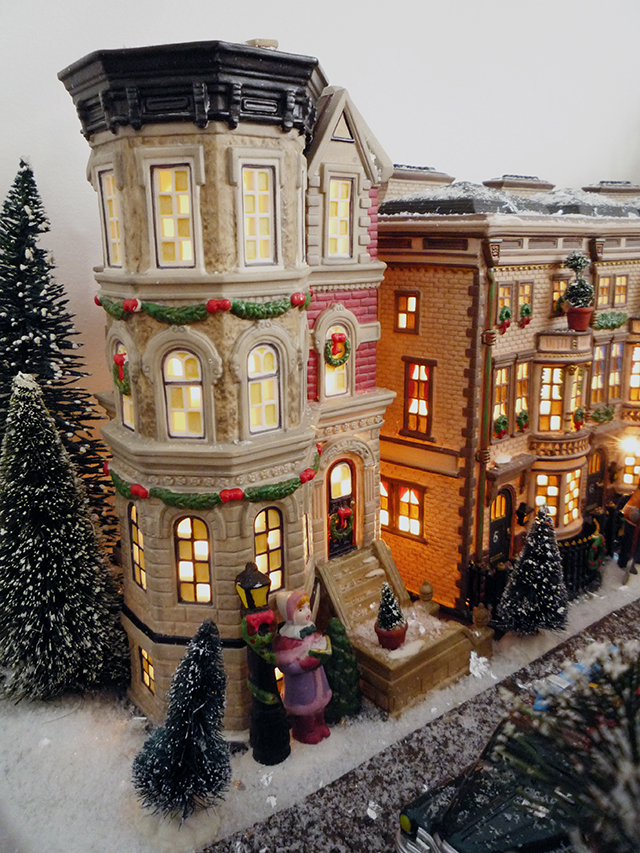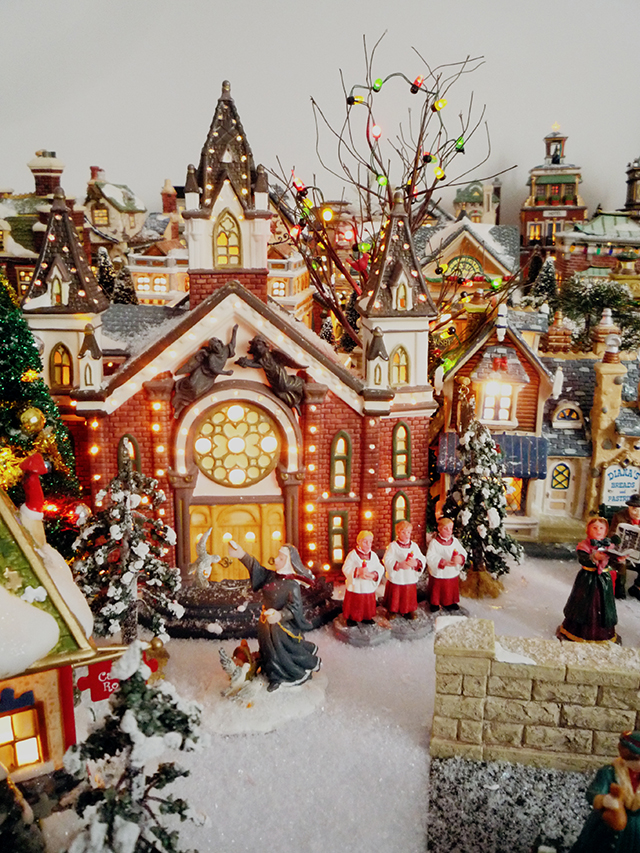 We hope you enjoyed your annual digital tour through Mamma Biscuit's Christmas Metropolis! Only 6 days and 14 hours until Christmas, are you excited or what?
Enjoy