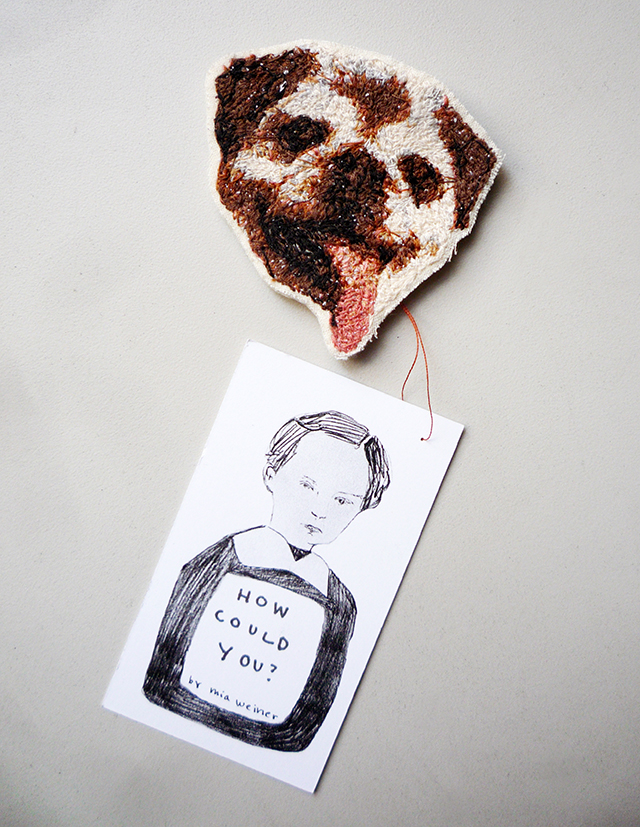 Every year I tell Tommy we shouldn't exchange gifts and every year, somehow, we give each other gifts. Whether we pepper small gifts throughout the season or present a card and a box on Christmas morning, we both never fully adhere to the rule of no gift giving. Well, let's just say I try to adhere to the rule but Tommy always goes over and beyond leaving me to wonder what the hell he would give me if we actually didn't have such a rule. At any rate, gift giving on Christmas is for the kids, right? I mean, I'm satisfied with just decorating the Pug Palace like an elf on steroids before snuggling with Mamma Biscuit while the yule log crackles on our TV screen and Tommy is usually satisfied with baking and spinning Bing Crosby on the record player. However, this year, the gifts I received happen to be a bit more special than any other year prior. For starters, Tommy would surprise me with box after box from day to day of beautiful, giant Christmas and Halloween ornaments—and the size and value of these ornaments are so big I may have to get insurance on them! I cannot wait to share them with you all but before I start taking photographs of these new, fabulous ornaments, I need to take everything down, so more to come on that. The one gift I do want to share with you all before the ball drops and we ring in the new year is this amazing portrait pin of Mamma Biscuit's head from How Could You? by Mia Weiner. Weeks ago, Tommy and I stopped in at the Renegade Craft Fair and stumbled upon the How Could You? booth of embroidered goodies and quickly fell in love! I immediately started to think of which portrait of Mamma Biscuit I would like stitched up as a pin and moreover, which Tom of Finland drawing I would like embroidered for the bedroom wall. Turns out, Tommy beat me to it and made my Christmas oh so special because of it.
Here's how it works, you send them a photograph of anything you would like to be embroidered. In our case, Tommy sent Mia the enclosed photograph.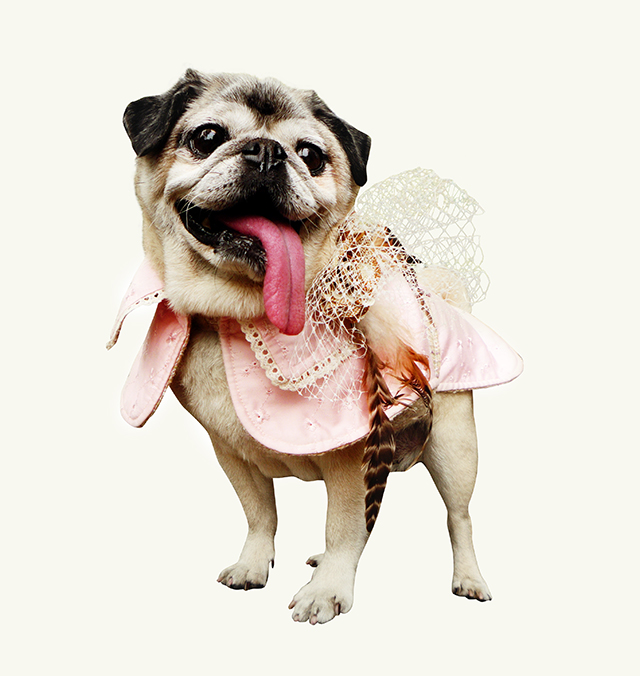 Then you specify what you would like. In my case, Tommy specified that he wanted a pin made of just Mamma Biscuit's face. Two weeks later, this fabulously stitched pin arrived, just in time to warm my heart for the holidays.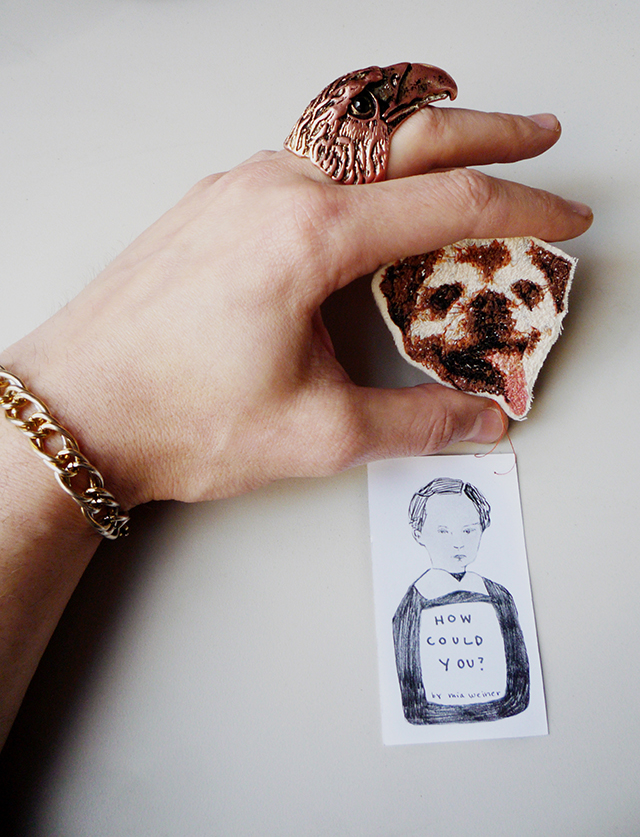 I was told that the pin was a gift from Mamma Biscuit herself so all I have been doing ever since receiving it is feeding her peanut butter treats and all she has been doing ever since is following me around wherever I go like a shadow! Mamma's face is forever stitched onto this beautiful pin and her love is forever stitched into our hearts, so a big thank you to my man Tommy for making this all happen!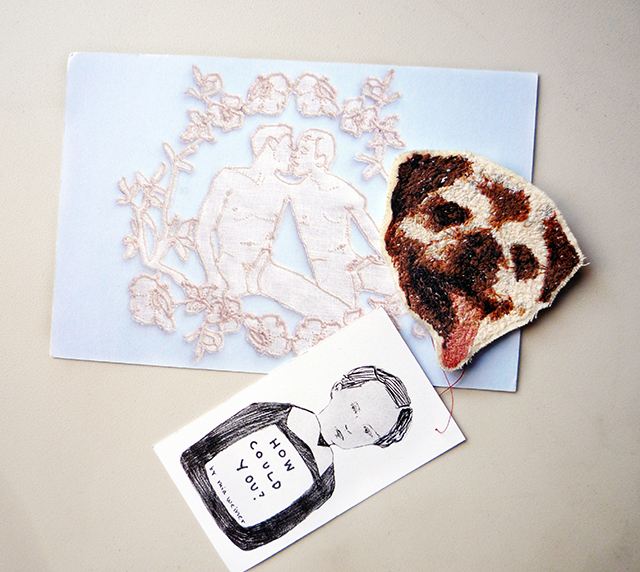 Mamma Biscuit and family are wishing you the happiest New Year ever. Here's to 2015 and more of your favorite toothless pug on the Internet!
Enjoy