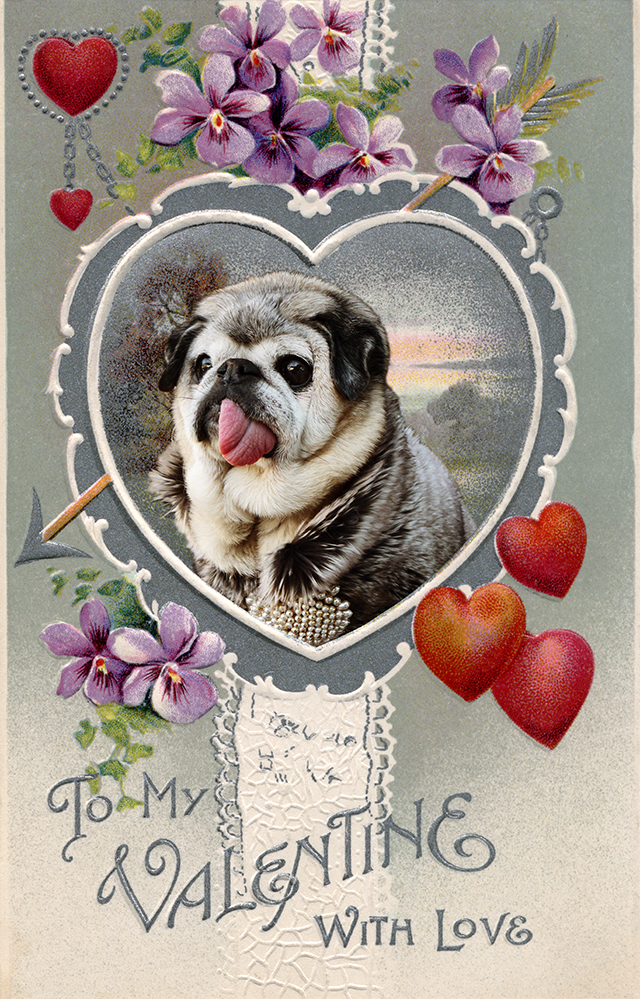 WE'RE BACK! Yes, that is the short and sweet answer to the question "where the fuck have you been?" that I assume everyone has been asking themselves for the past month or so. Seriously though, it's been a whirlwind of life since the ball dropped in Times Square and we rang in the new year and I feel just awful for abandoning Mamma's little corner on the web. For starters, I worked feverishly for two weeks to try and dismantle Mamma's Christmas extravaganza at the pug palace before comfortably taking off on a glorious week vacation to Costa Rica to celebrate Tommy's 39th birthday. That's right y'all, Tommy is officially 39 and will be until he reaches 80, the year any normal human being stops being ashamed and begins to brag. Now to summarize Costa Rica briefly, we had a fun filled adventure throughout the playas of Tamarindo where I actually got my New York City ass to stand up on a surf board . . .well, for at least 2-seconds before I plummeted to the bottom of the rolling sea as my friends looked on, laughing at my expense. We zip lined in a superman position across the second longest zip line in the world and the longest in Latin America over the jungle canyons in Monte Verde before taking a Tarzan jump off a 150-foot cliff to end our death/torture tour. We hiked to see a 500-year old tree on the grounds of a Yoga retreat off Arenal Lake and we soaked in cold and hot springs off the active volcano in La Fortuna—all while enjoying 90-degree sunny weather the entire time. Oh, and while we were gallivanting around Central America, Miss Biscuit spent her week keeping grandma warm and cozy between her long naps, her obsessive licking and her diva demands for soft chew peanut butter treats here in New York! To say it sucks that we have returned to "historic" blizzard conditions, sub zero temperatures and an apartment full of sand and rock salt is an understatement! The only hope we have from this horrible realization that we are still in the depths of Winter and my fading suntanned skin is Valentine's Day!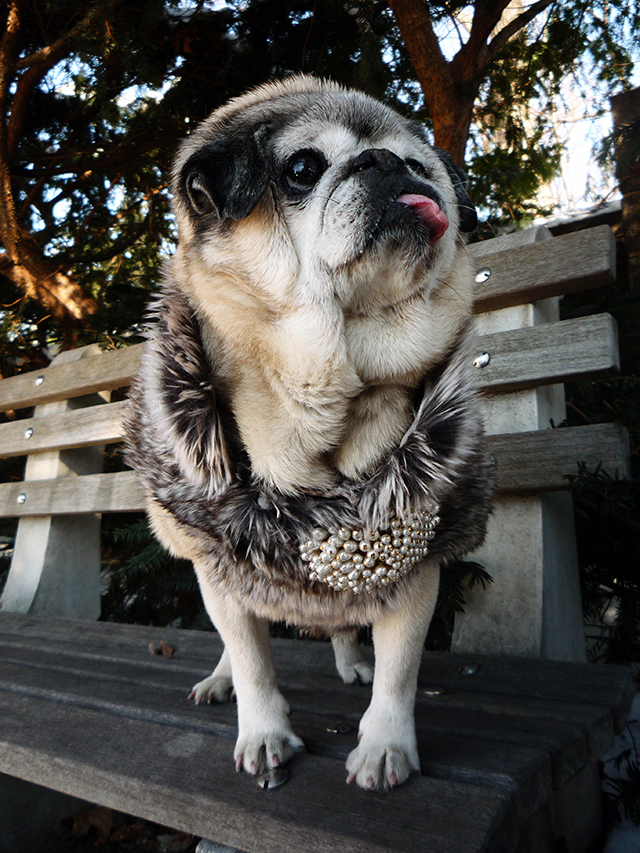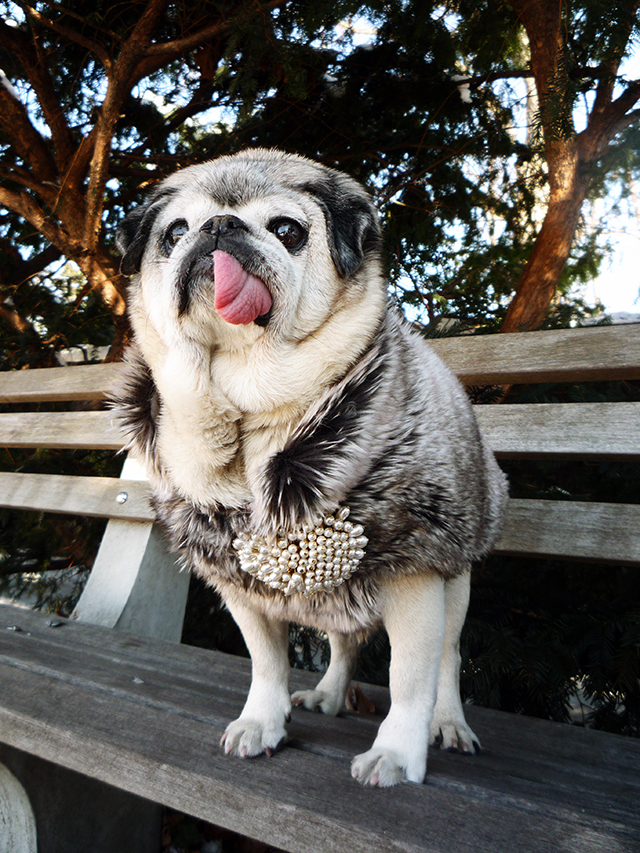 So after all the unpacking and all of the laundry and catching up with my emails, I had the strength and time to put up Mamma Biscuit's annual Valentine's Day tree—and boy is it a beauty. You know me, any excuse to trim a tree and I'll find it. Actually, we have been collecting vintage Valentine's Day cards for several years now and have turned them all into ornaments. This year, I have placed some pretty dramatic and vintage honeycomb, 3D fold-out cards in the mix! But before you scroll down to see this magnificent display, let's talk about how utterly fabulous Mamma Biscuit looks in her new coat.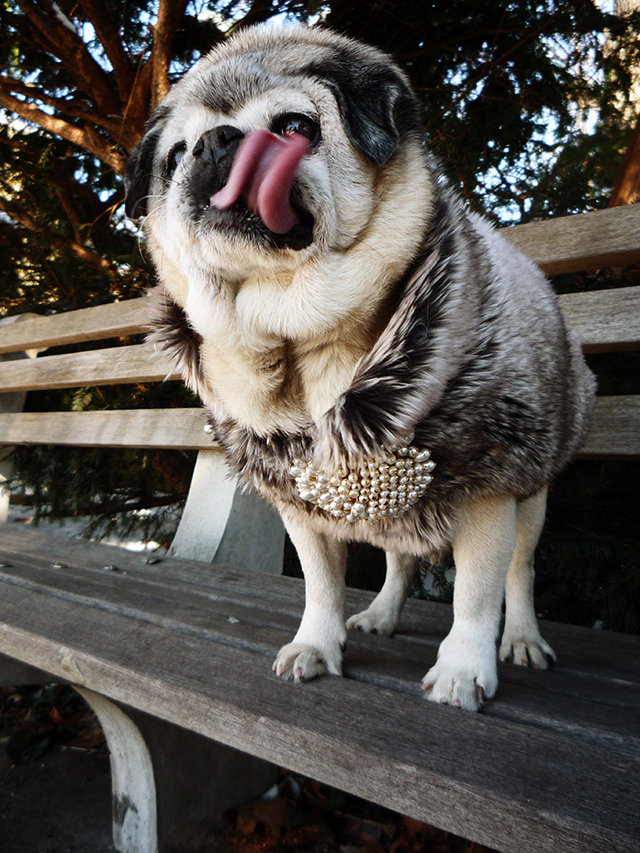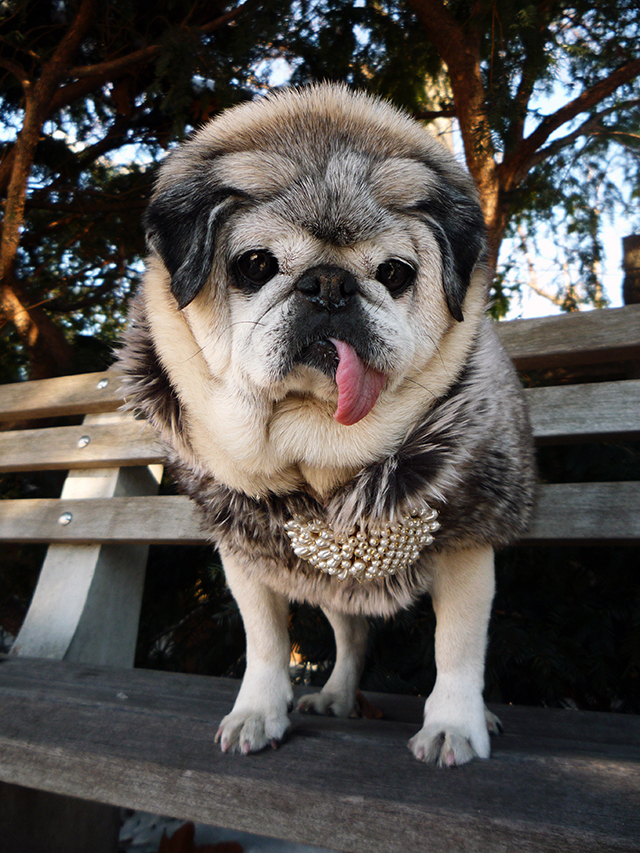 Furnished from Home section at Restoration Hardware, Mamma Biscuit is sporting this fabulous faux fur coat on the most romantic holiday of the year and leaving her daddies very worried that she might grab the attention of a gentleman pug caller in the neighborhood. I know, I'm an overbearing father so just deal with it! If the faux fur isn't glamorous enough for you, I bet pairing that coat with a pearl pin brooch in the shape of a heart will make you change your mind.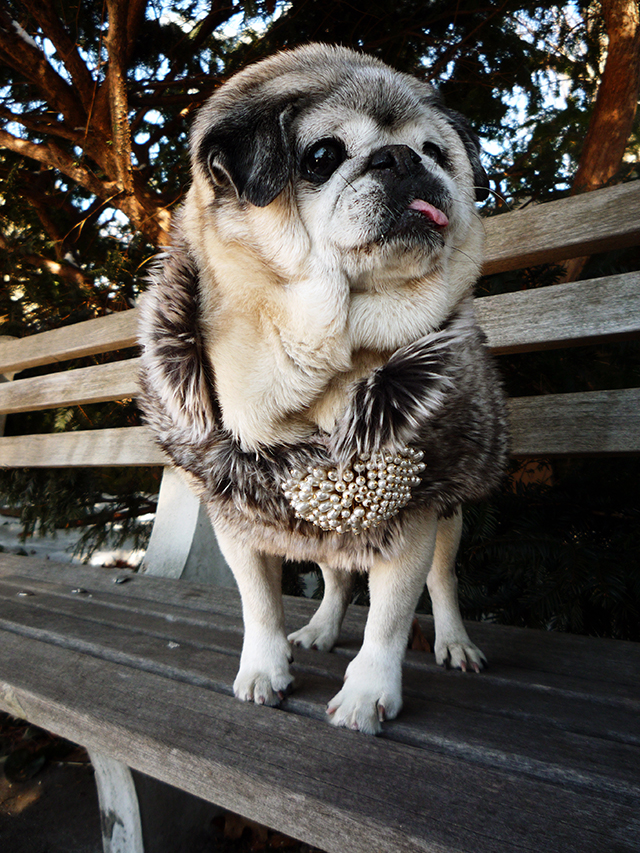 I mean really, Mamma is giving us Drama for days despite it being so damn cold outside when we took these portraits. I hope they will make your Valentine's Day warm and full of love!
Now onto Mamma's epic Valentine's Day tree. Keep scrolling people!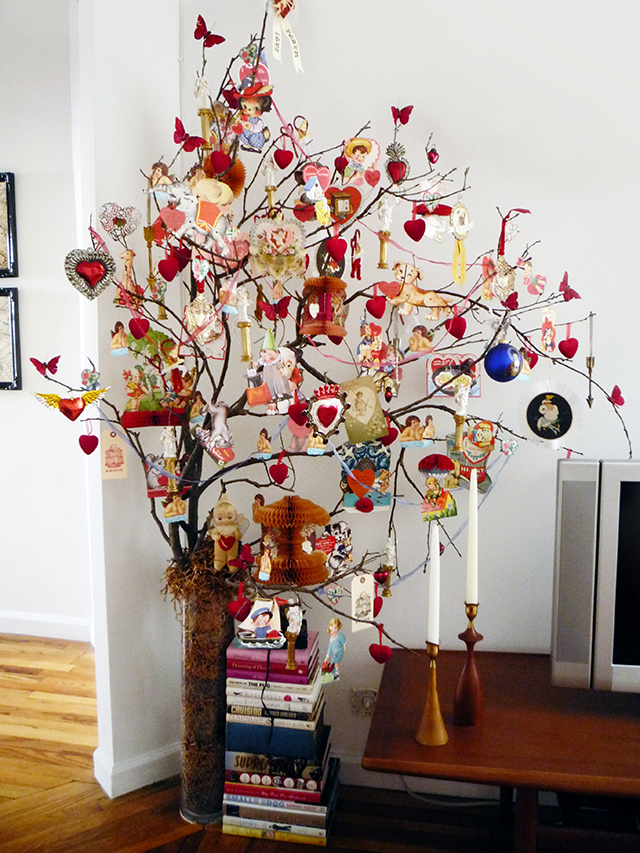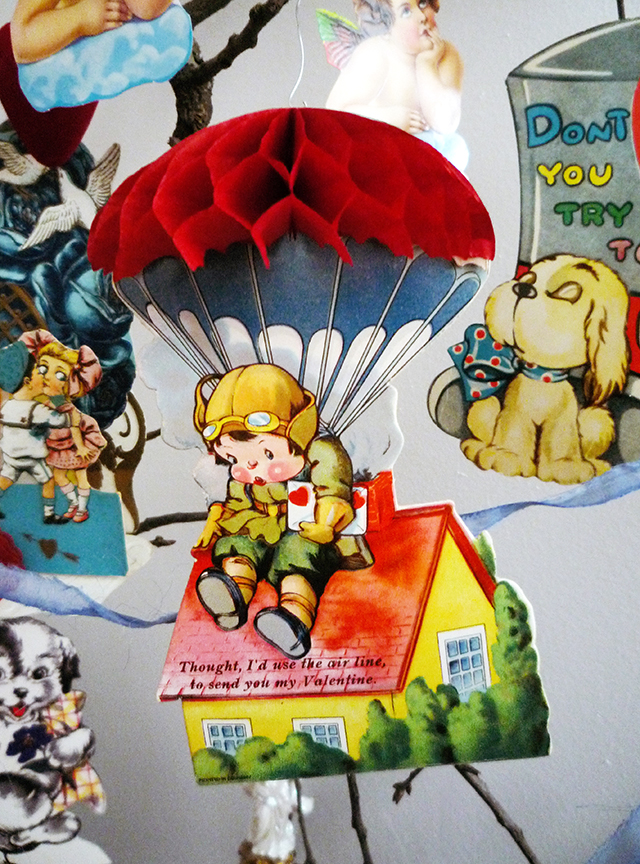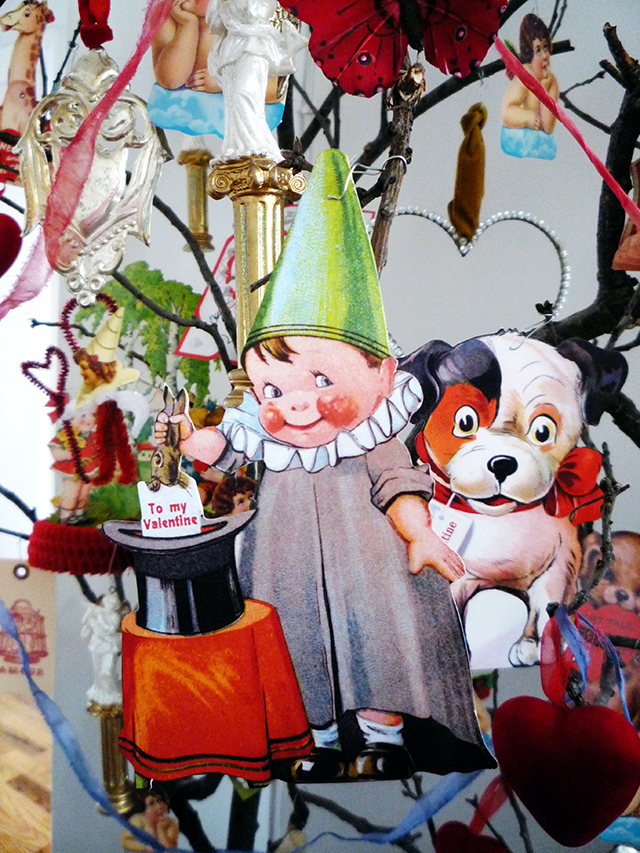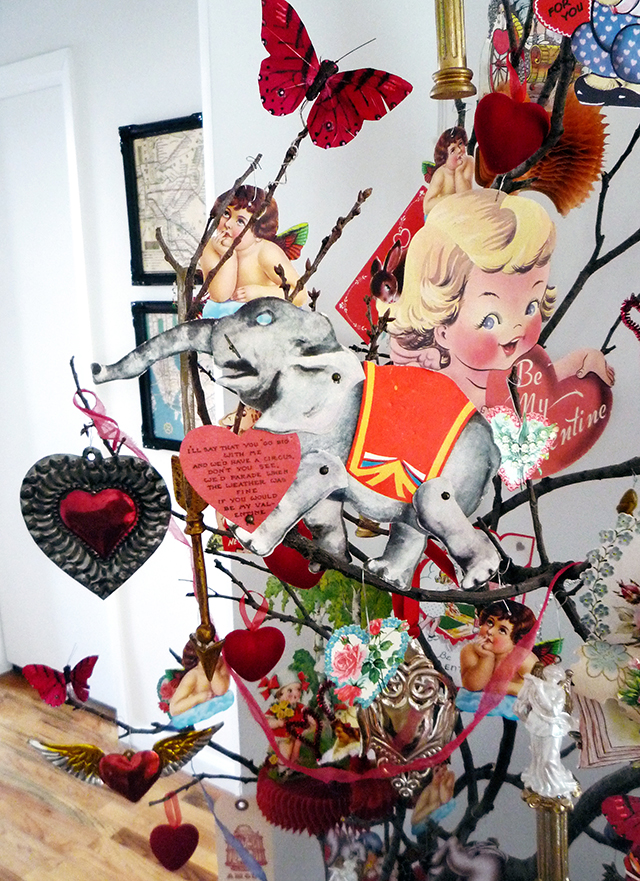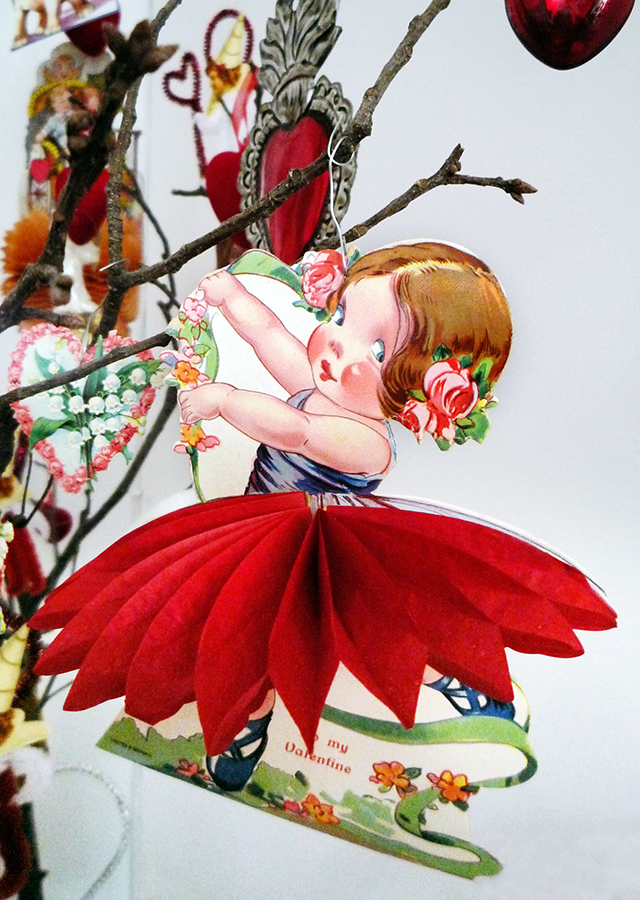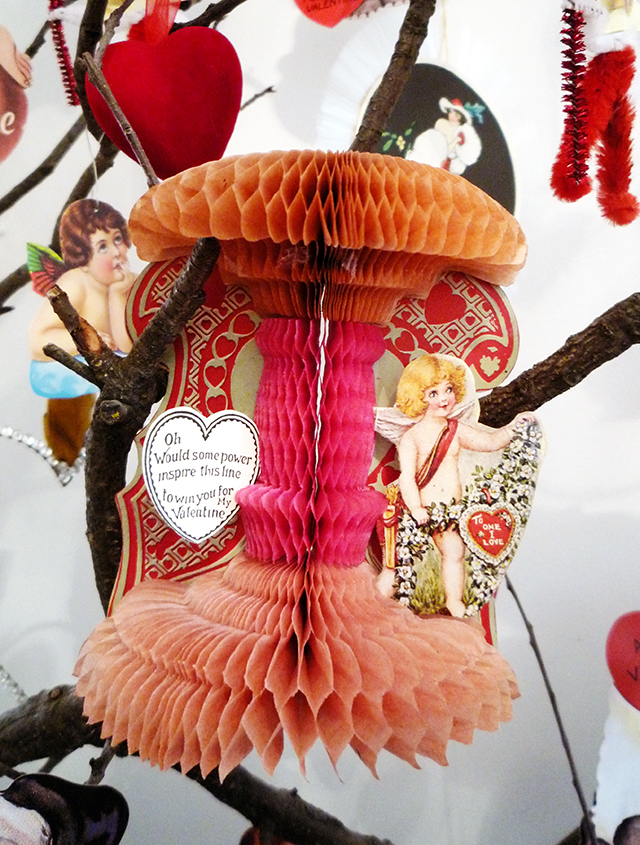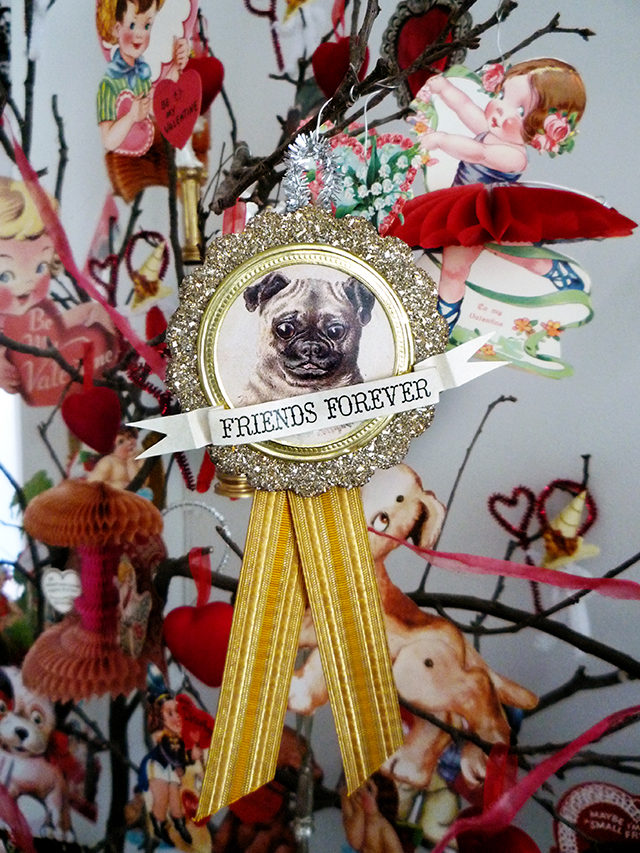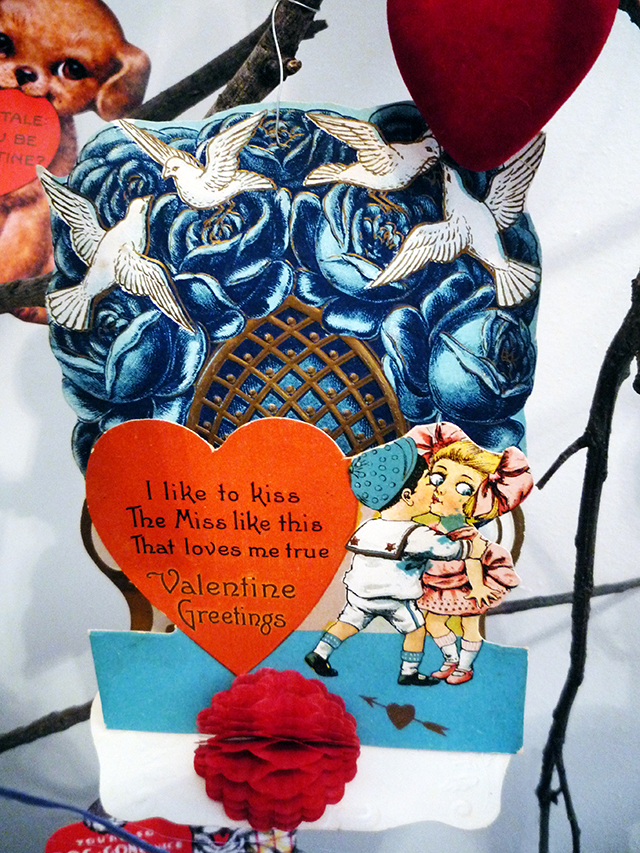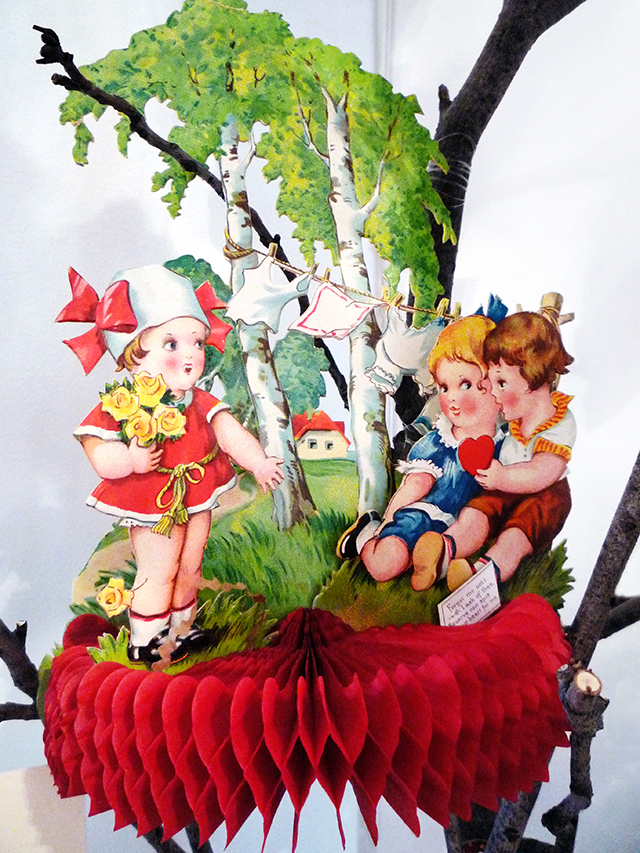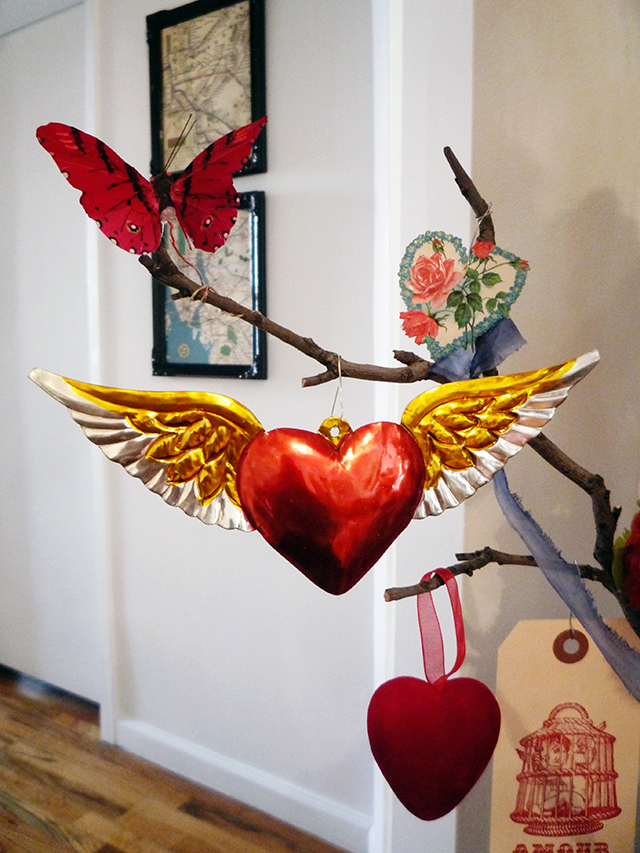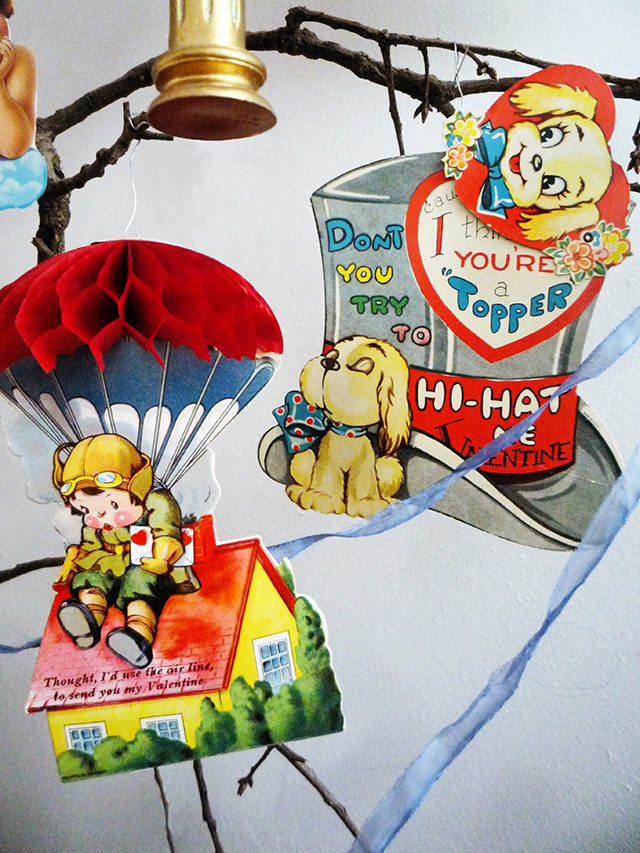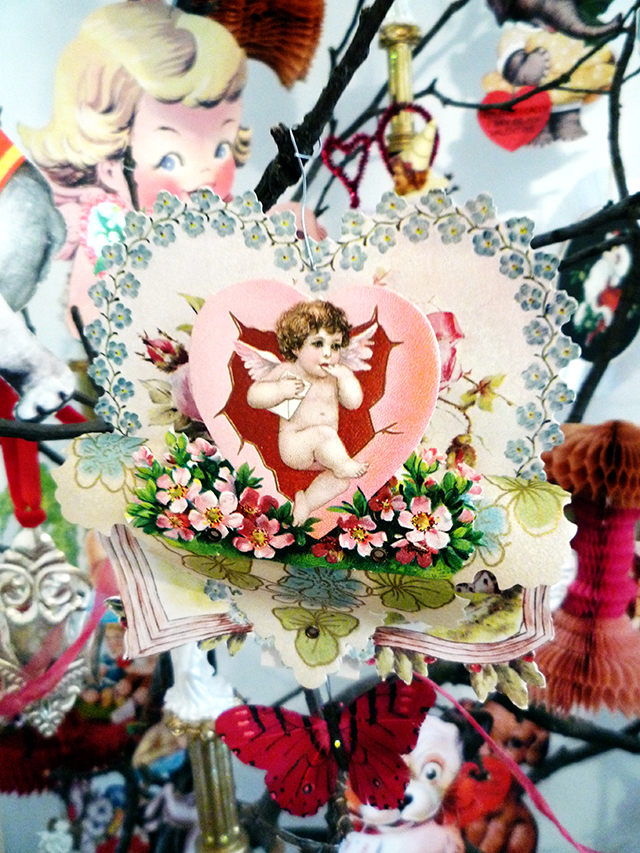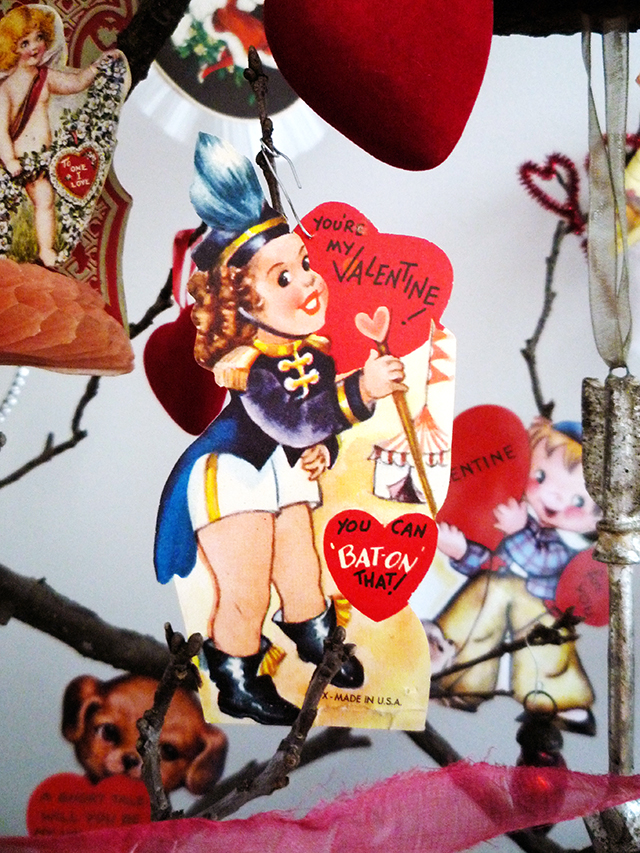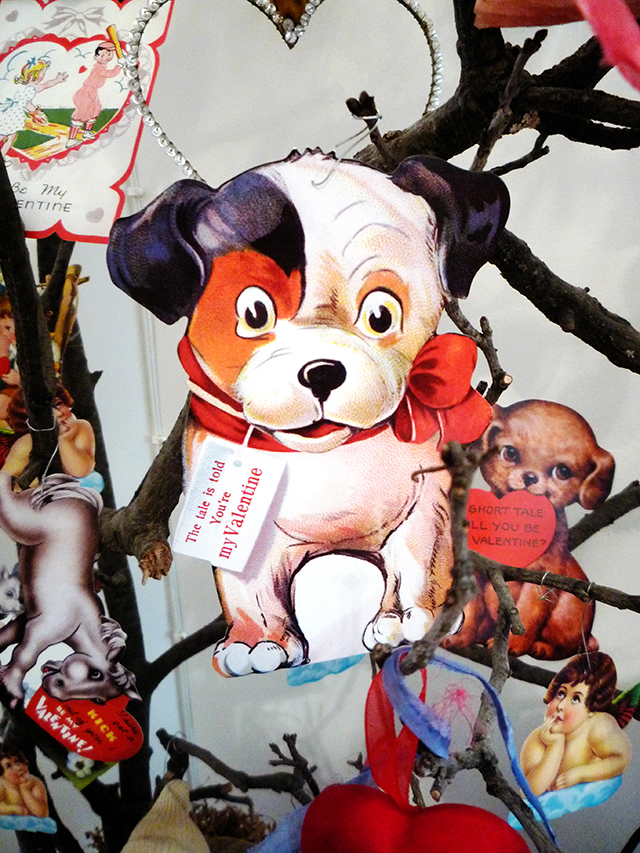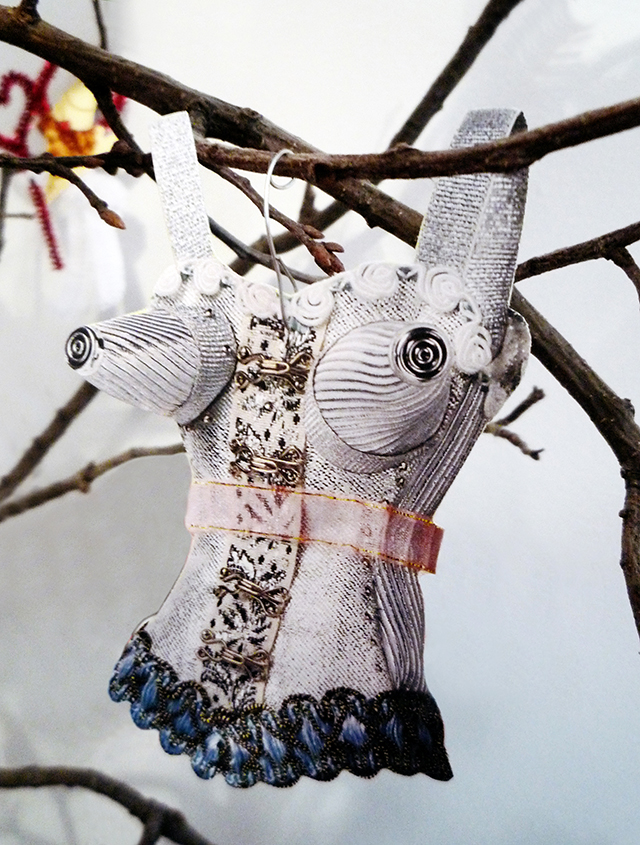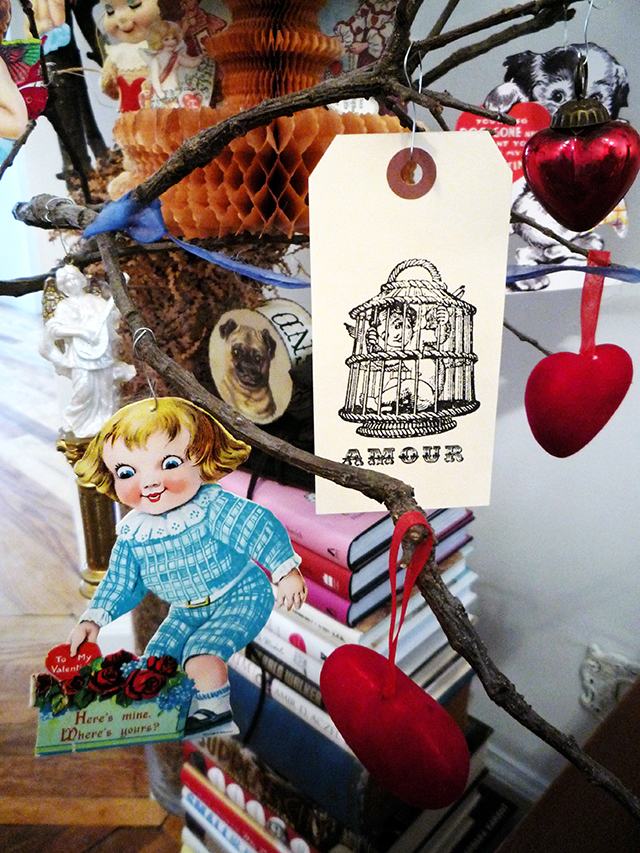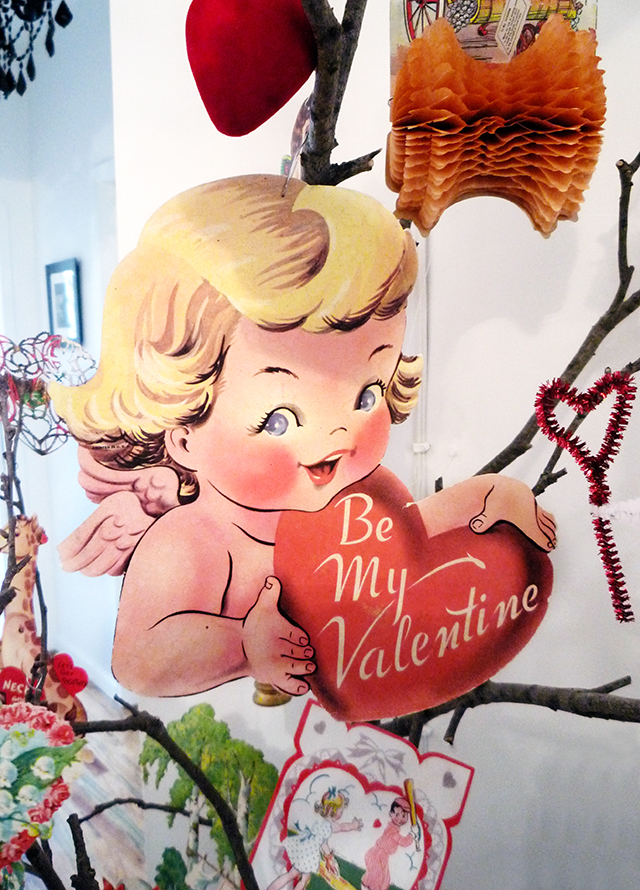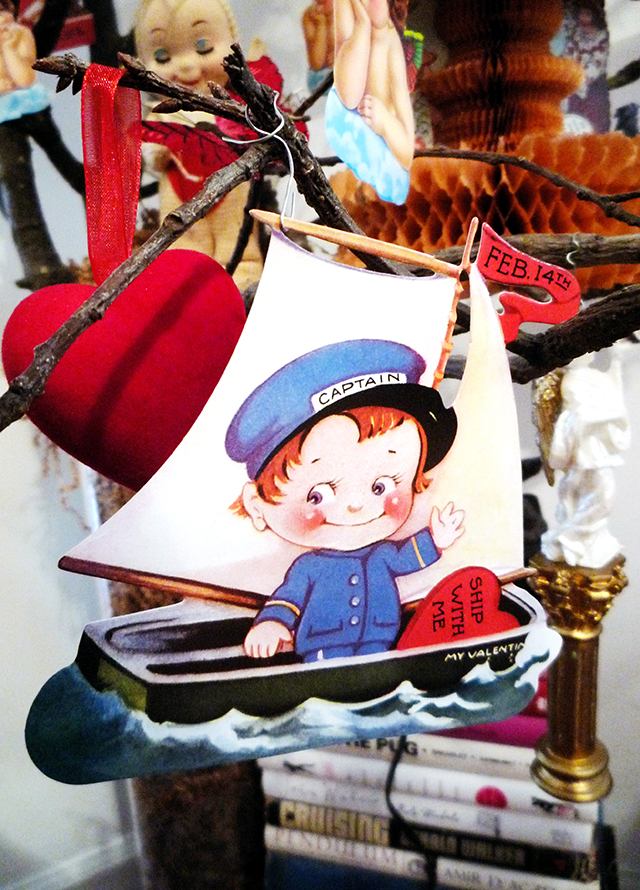 So that's it folks. Mamma Biscuit and family want to wish you all a very romantic and Happy Valentine's Day!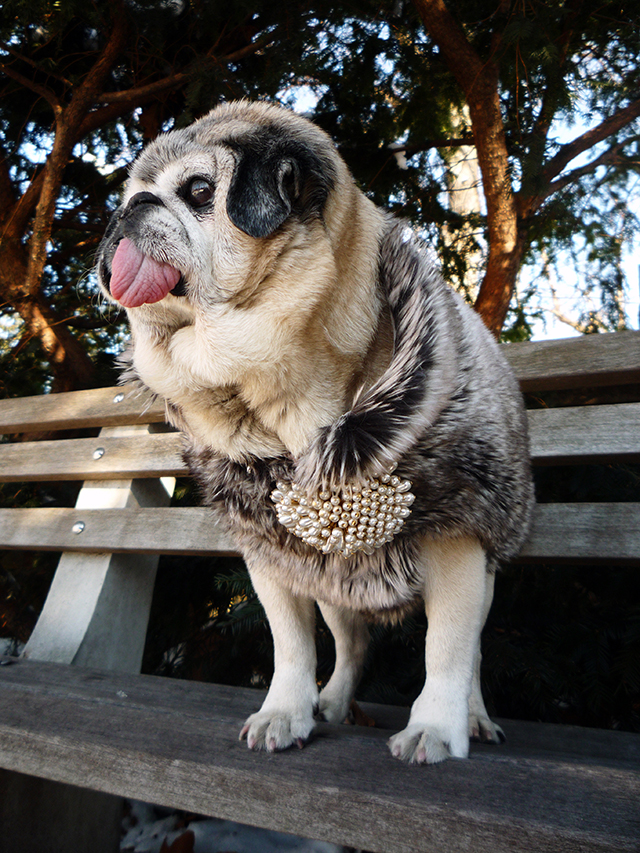 Make today and every day about Living for Love!
Enjoy