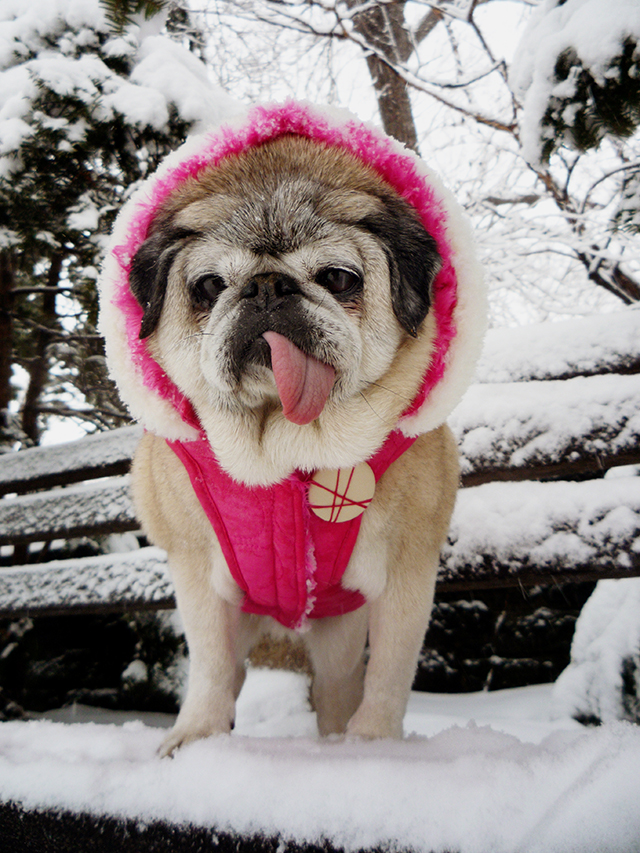 Does this look like a portrait of Spring to you? Seriously, this Winter does not want to go away. It's one of the most confusing Winters we have experienced here in the Northeast in a really long time. One day it's 47 degrees and the next day, it drops down to -11 degrees. How the hell am I supposed to deal with the depression that sets in this weekend when I have to move the clocks one hour ahead to usher in the new season when the forecast calls for snow, snow and more snow? If that's bad enough, I had intentions of decorating the Pug Palace this weekend with Mamma's annual Easter tree yet the 8 inches of snow on the ground has me wanting to drag out the Christmas tree instead. I promised Mamma Biscuit that I would make her home more Spring-like to cheer her up so despite what's going on outside, the Easter bunny is coming out this weekend—snow or shine! At any rate, I did take the day off from work yesterday when our entire city turned into a magnificent snow globe and found enough time in the morning to take a long walk through Fort Tryon Park with Mamma Biscuit to take some portraits. I have been meaning to photograph Mamma sporting her new pink puffer jacket and a blizzard backdrop seemed to be the right time to do it. So bundle up and come take a virtual tour with us through the park. Johnny Mathis was right, it truly is a marshmallow world in the Winter!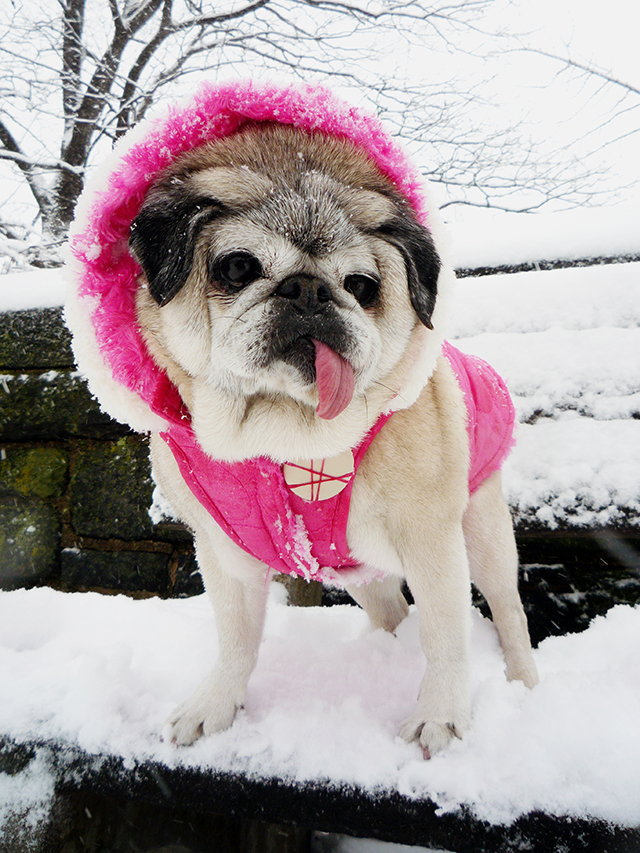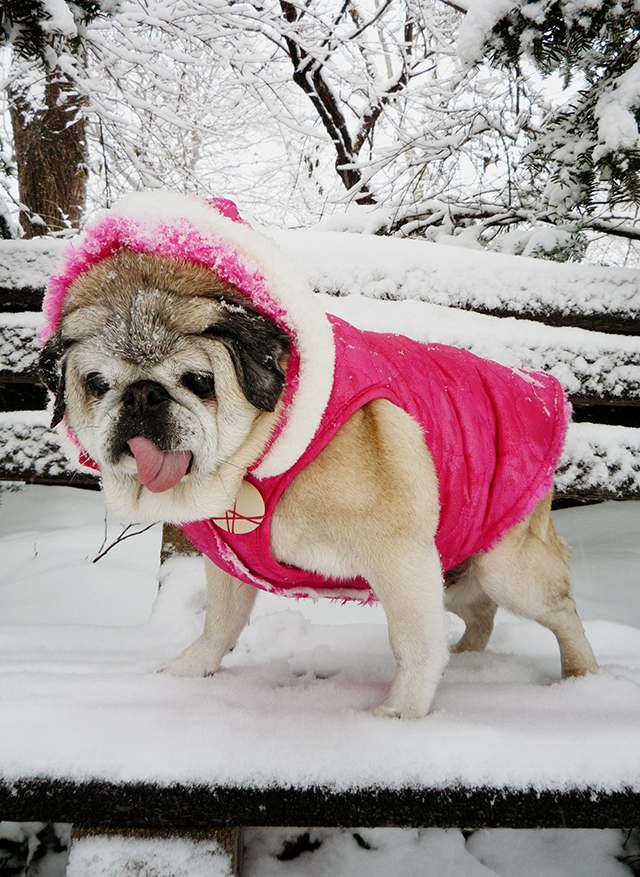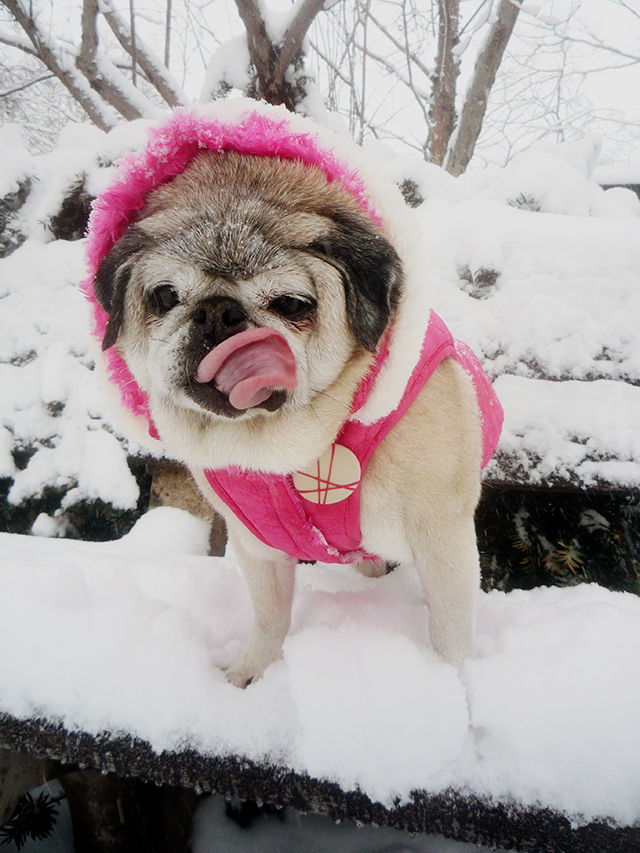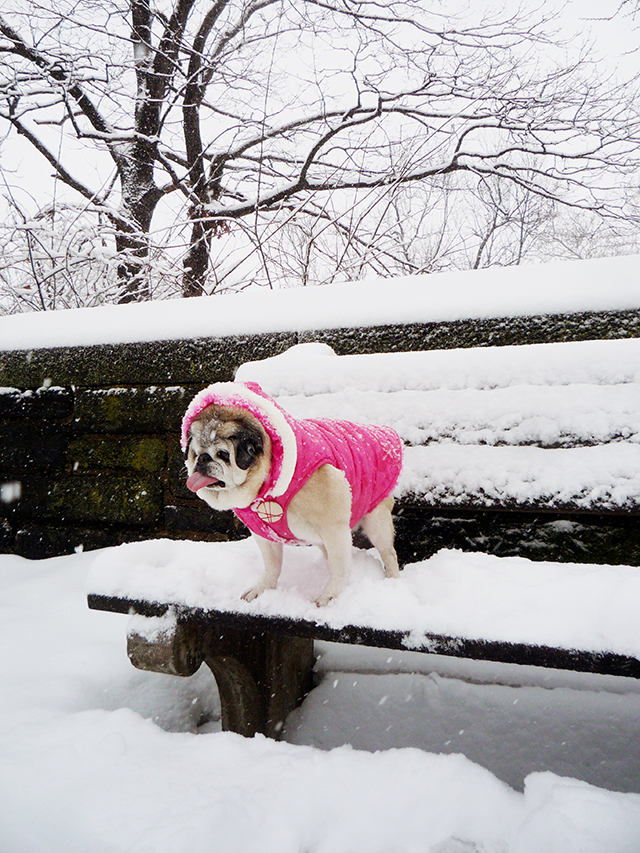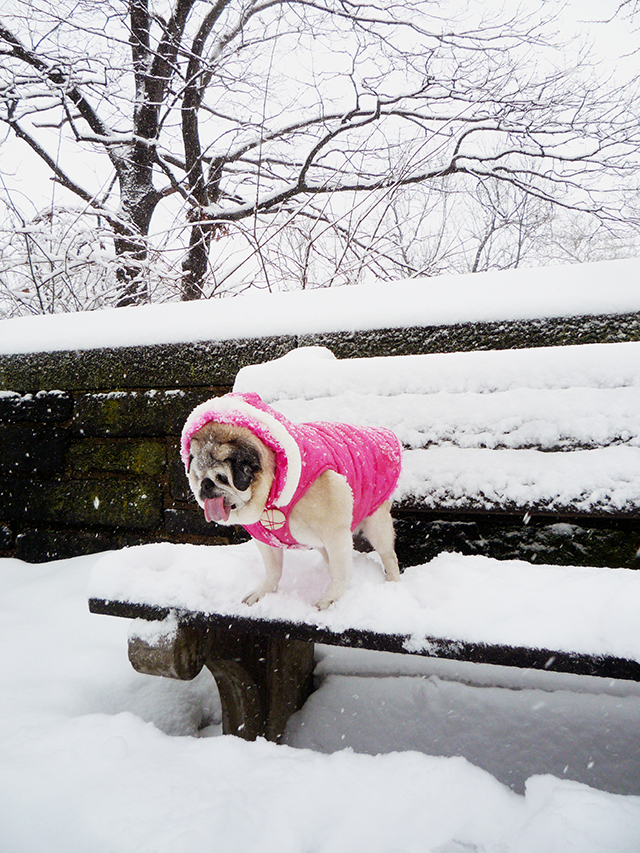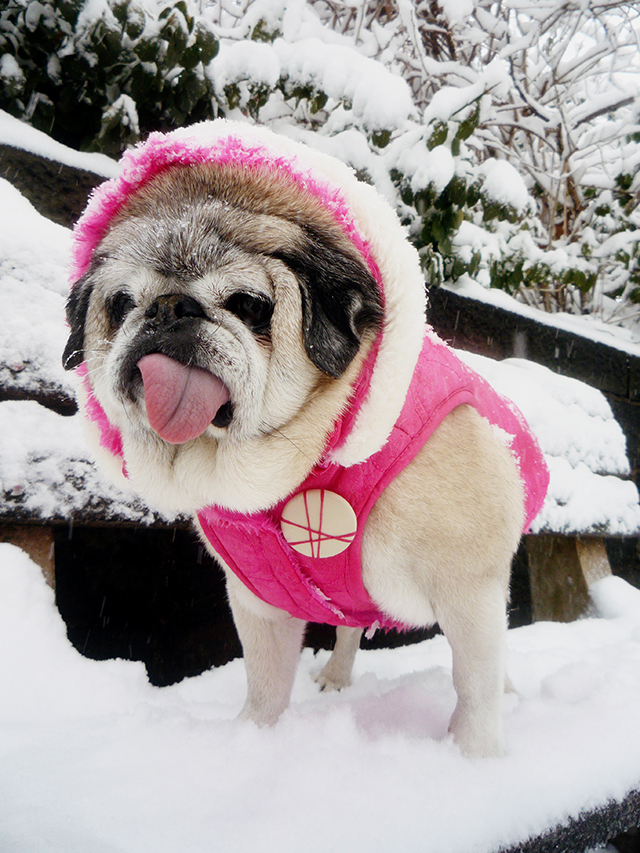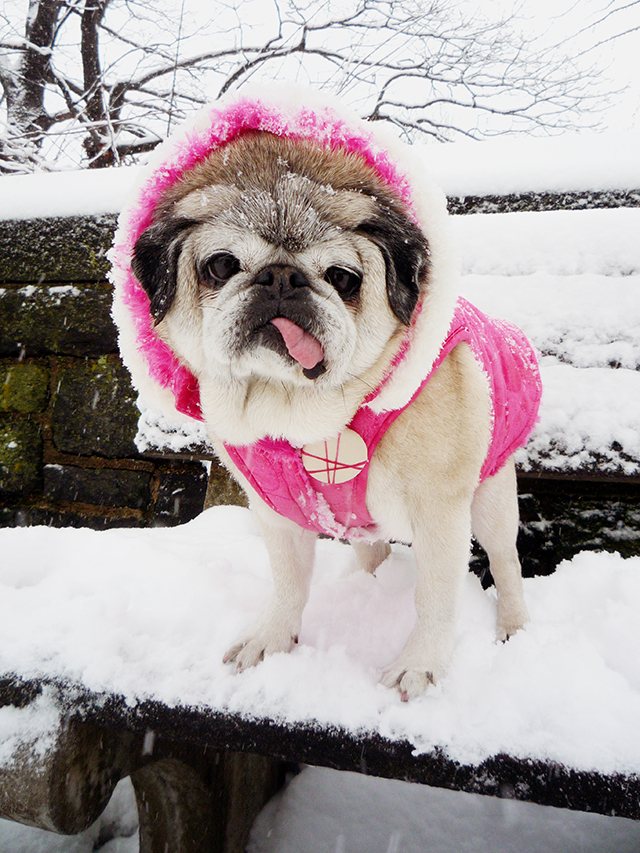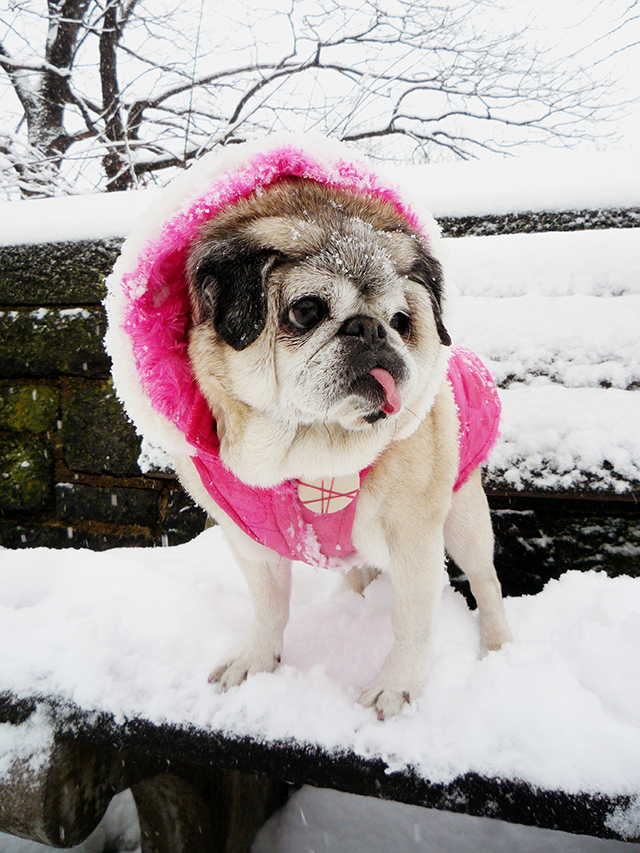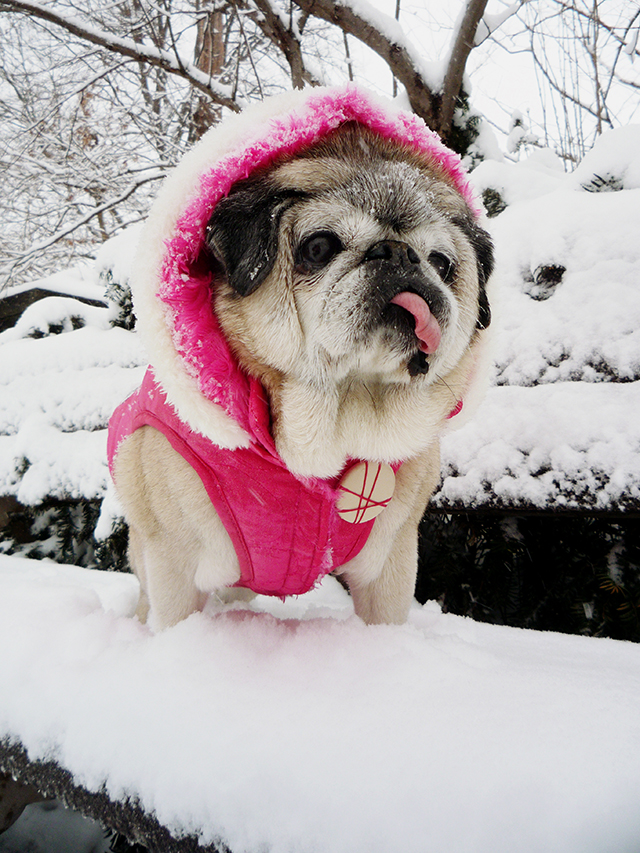 After slipping and sliding all over a few park benches, Mamma decided she was going to prance her way through the park and get her paws into some fluffy white snow! I loved every moment of her snorting through the 8″ of snow and snowflakes falling diagonally across her face as she occasionally stuck her tongue out to taste a few. My girl, any chance she can get to eat something!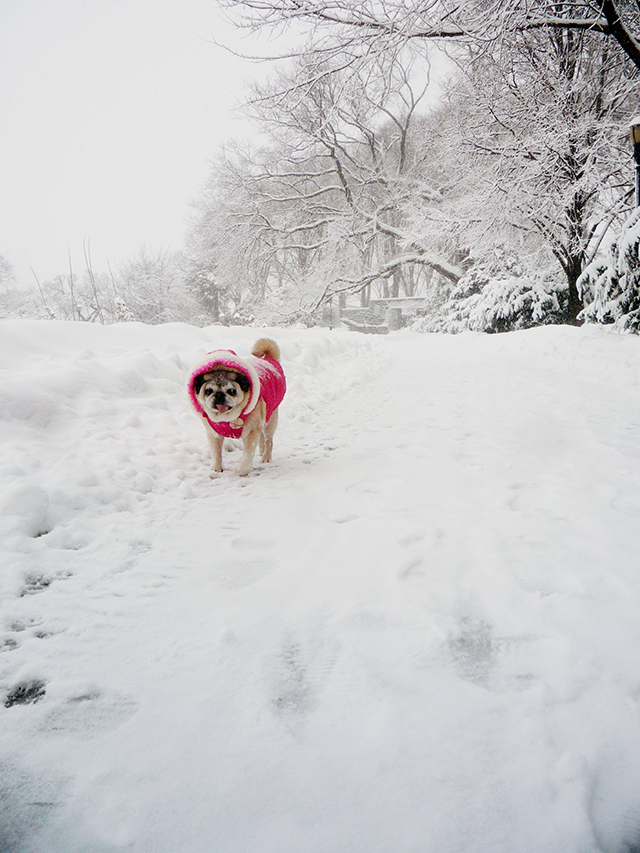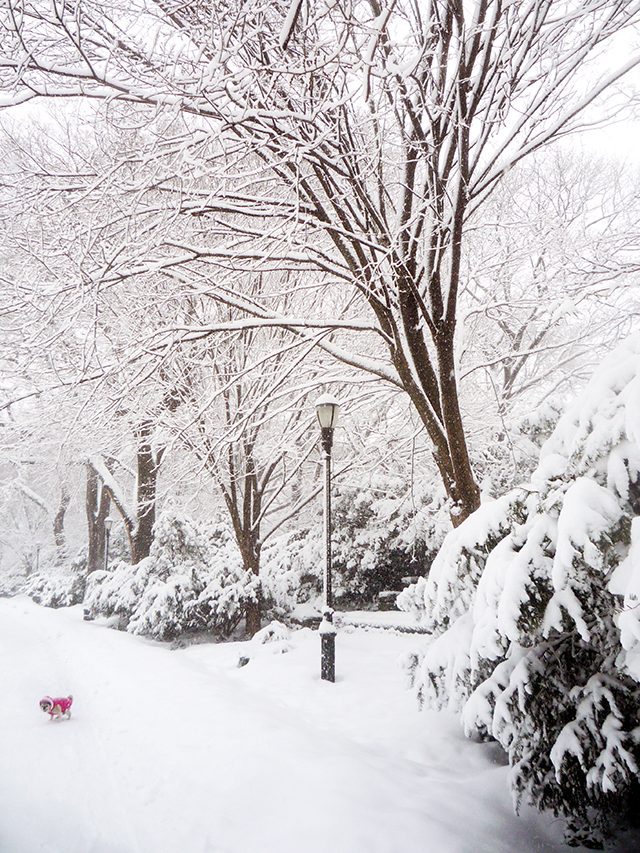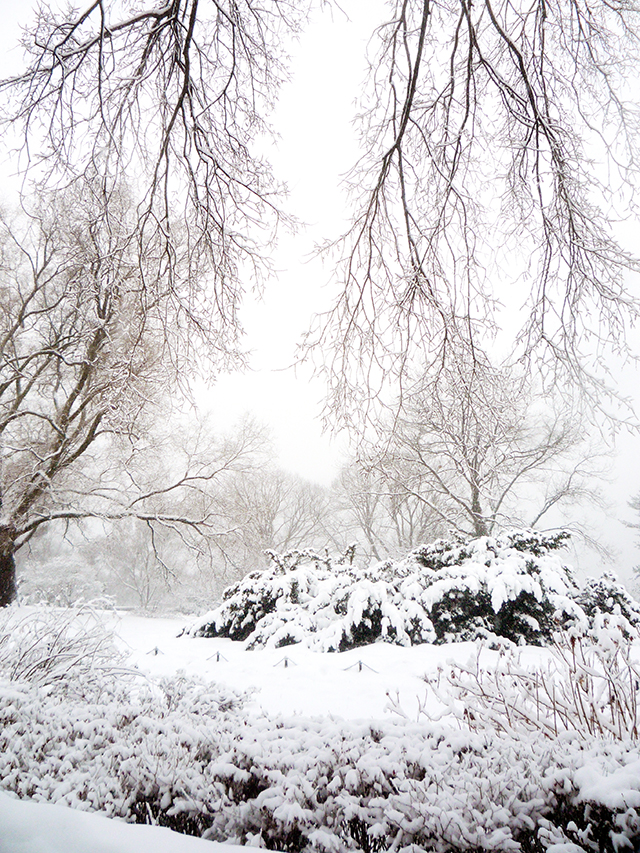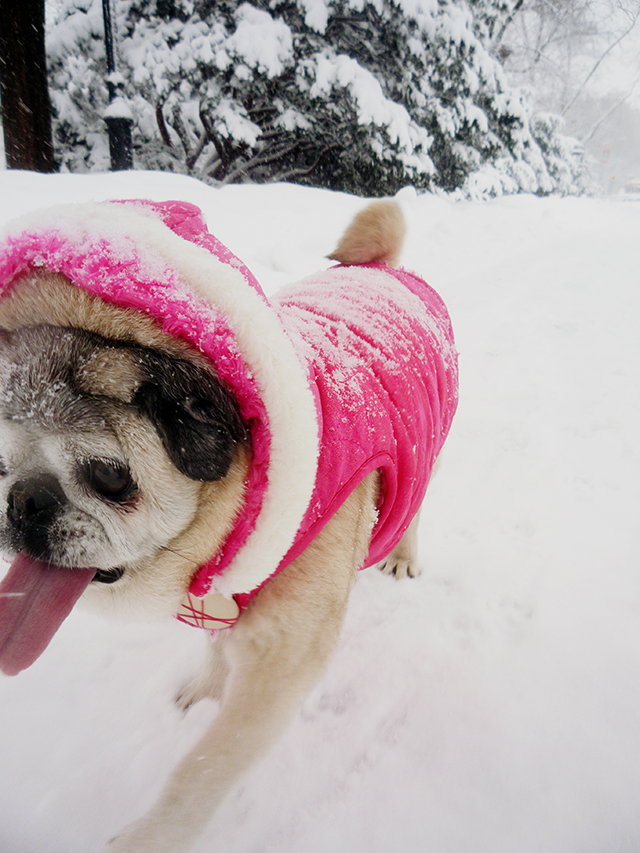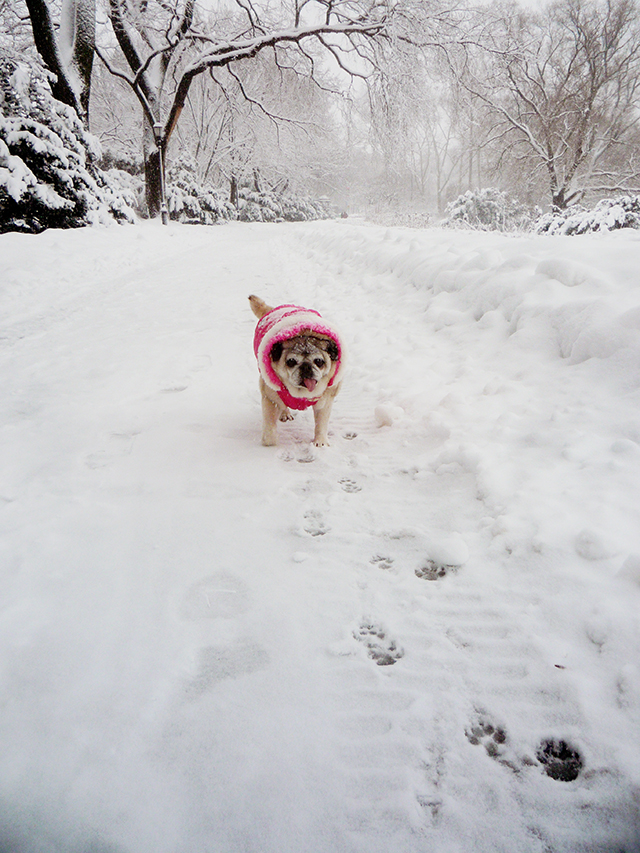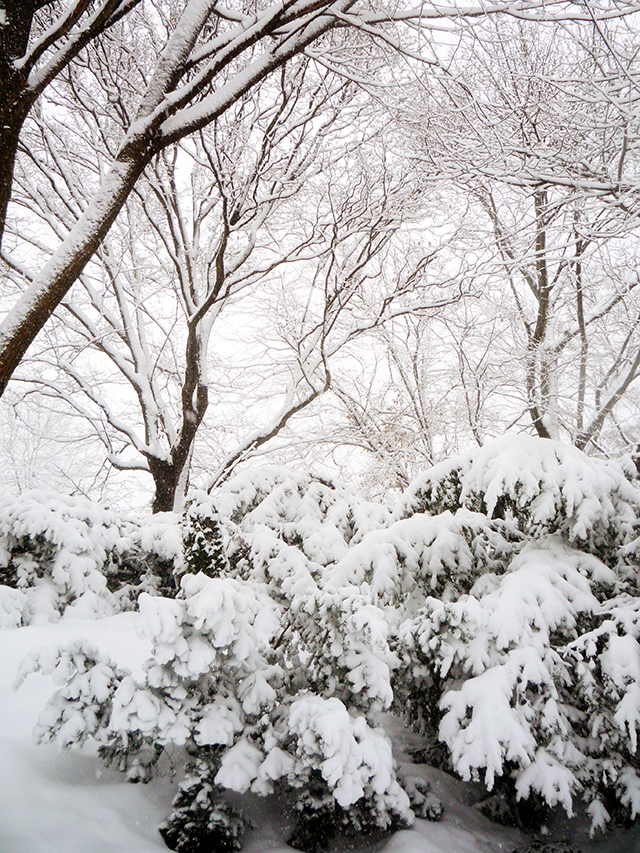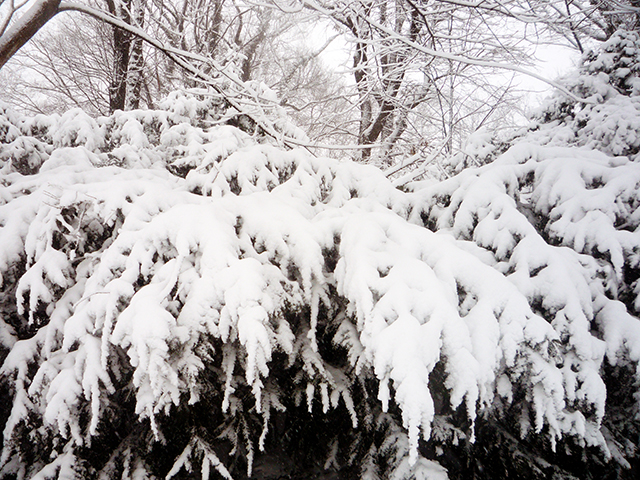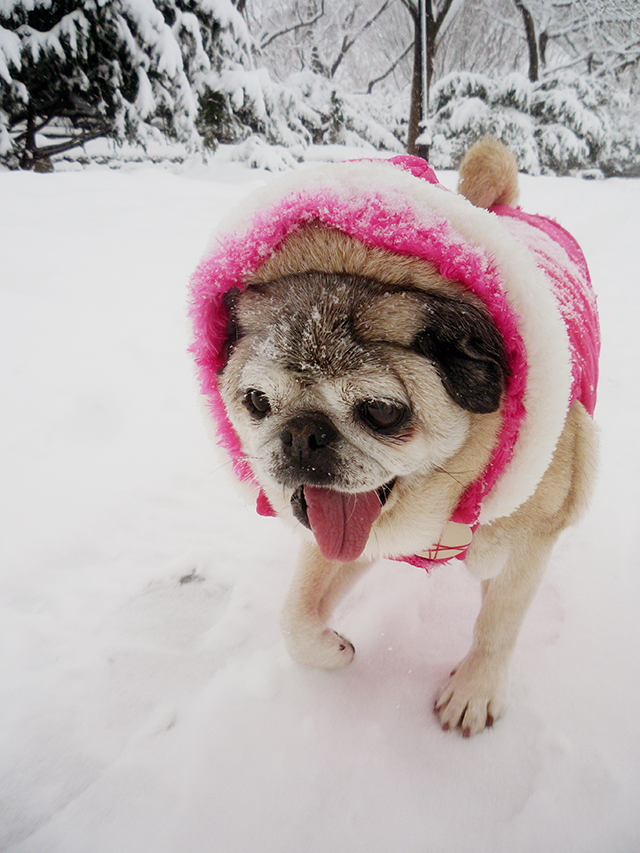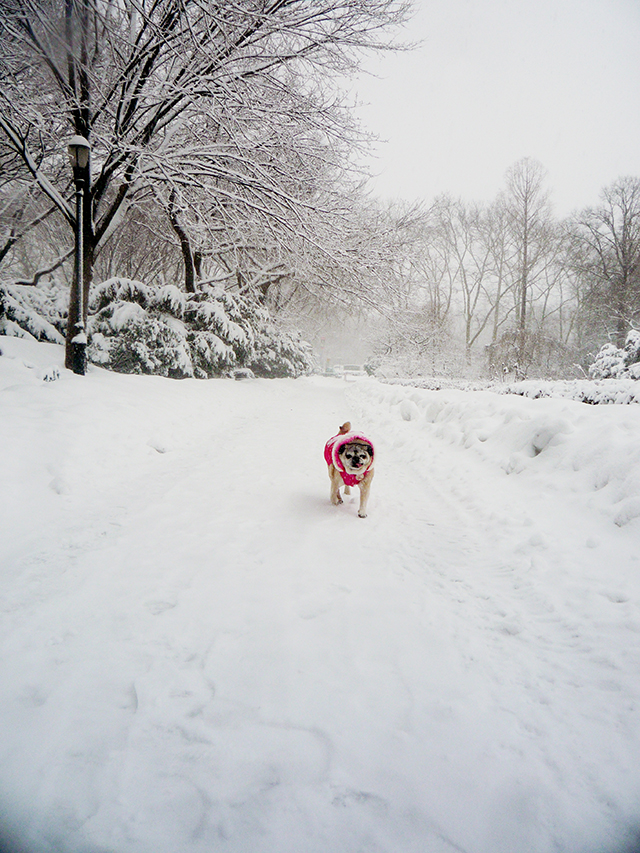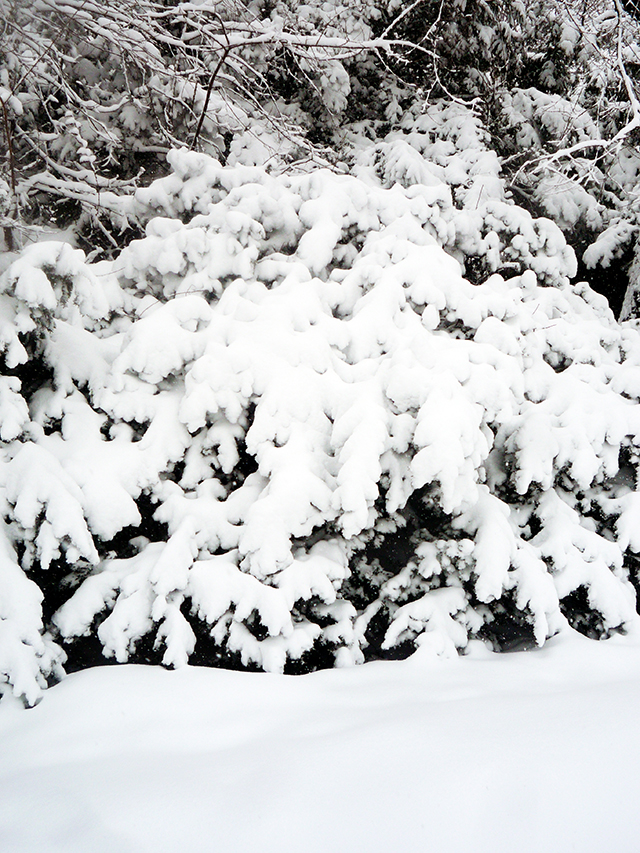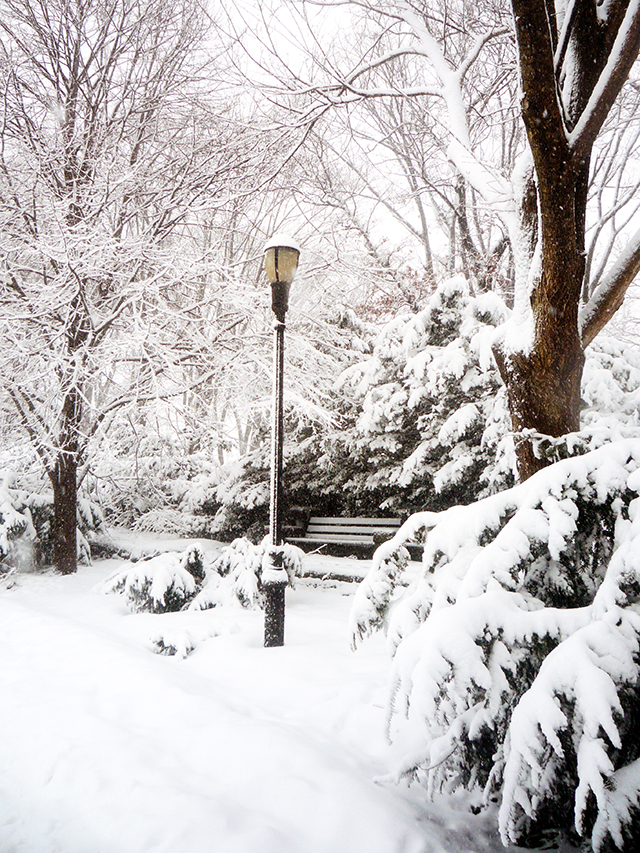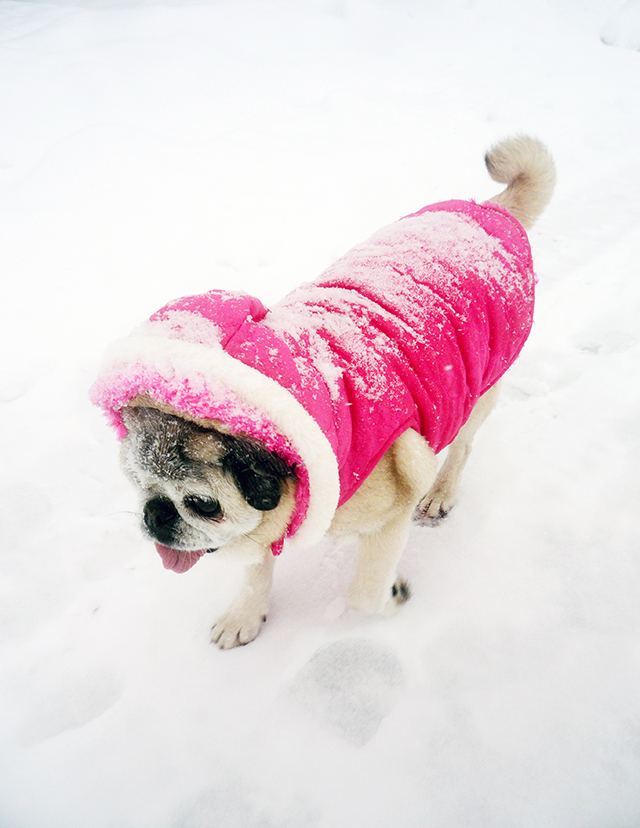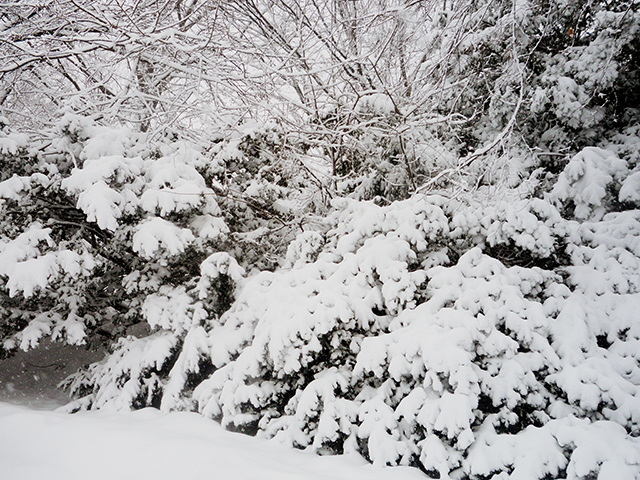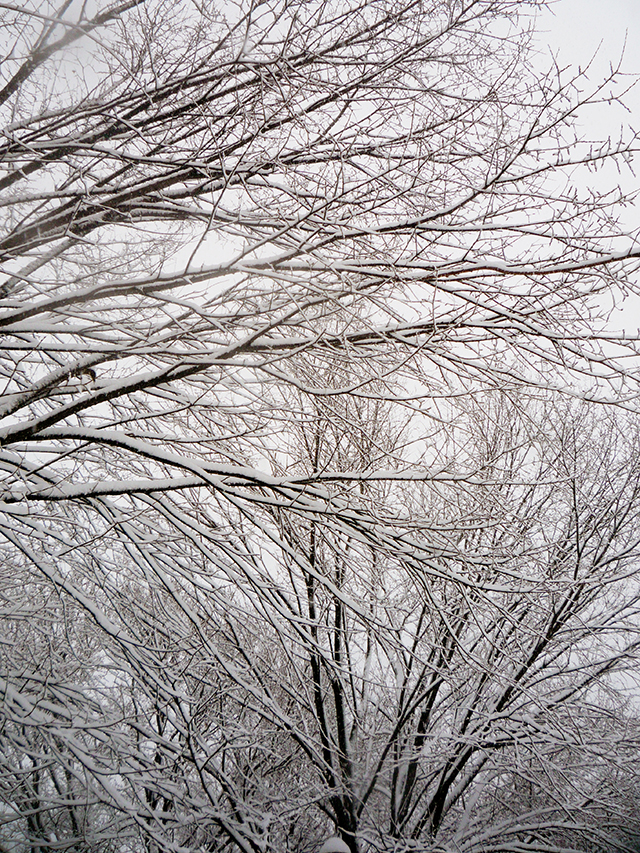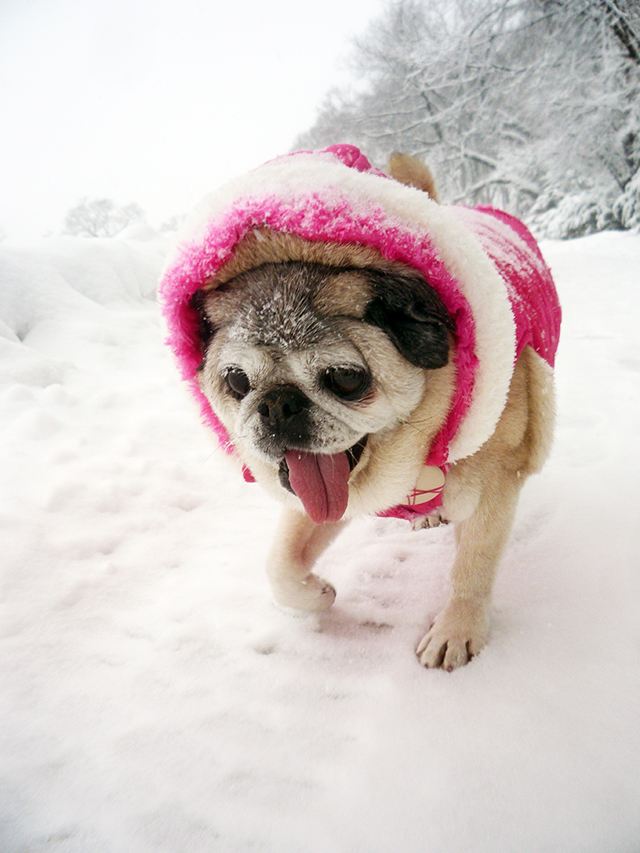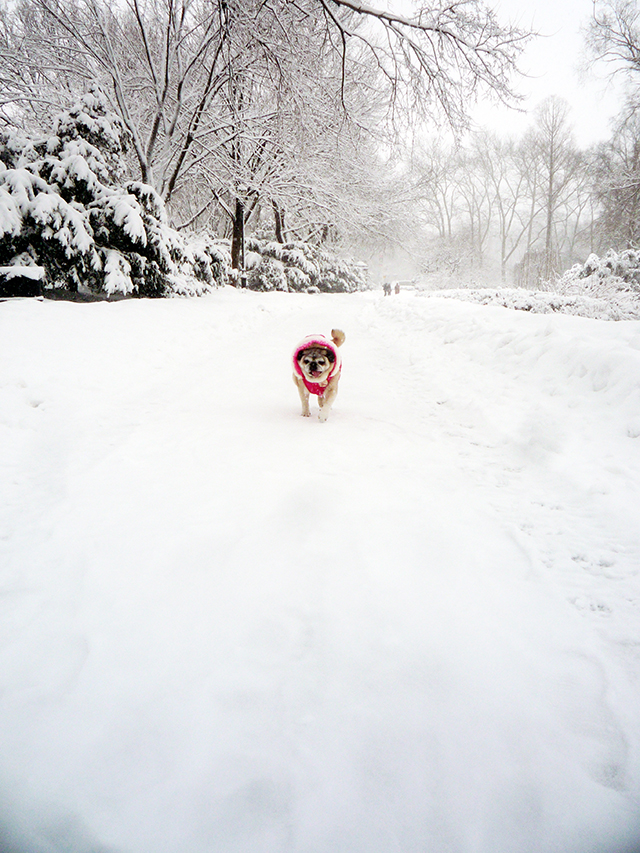 We hope you had a fun snow day! Here's hoping for a warm-up next week so we can actually feel good about hanging Easter eggs on a tree!
Enjoy