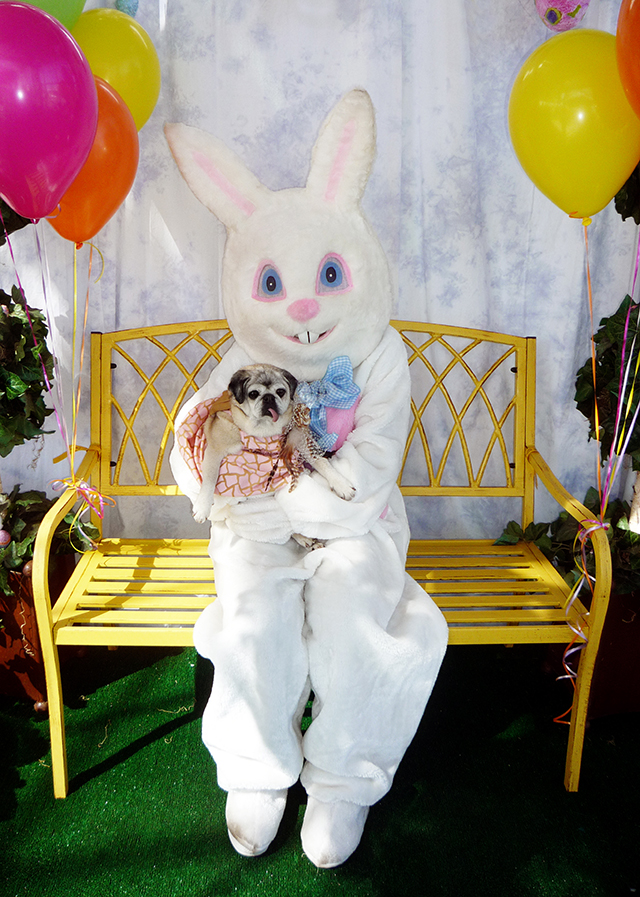 I'm not sure how we managed to make our way out to Long Island to visit the Easter bunny this year but I'm so glad we did. Aside from just being super busy this entire Winter and feeling like time has just escaped us from every single direction, the weather itself has been uncooporative as well! Our days have been unseasonably cold and snowy that even shopping for an Easter dress for Mamma Biscuit alone seemed to be uninspiring. I thought that maybe putting up our annual Easter tree would bring some Spring cheer into our home but with each passing snowfall, the rock salt, scarf and gloves seemed to infringe on our Easter eggs. It seems like Mother Nature is going to continue to be an unyielding bitch with her Wintry tendencies so last weekend, I decided make my own plans. We packed up our little gremlin along with one of her adorable Spring frocks and headed to The Dees' Nursery & Florist out in Oceanside, Long Island to take a bunch of awkward and creepy portraits of Mamma Biscuit on the Easter bunny's lap! This is seriously the only way we know how to celebrate the betrayal, death and resurrection of Jesus Christ!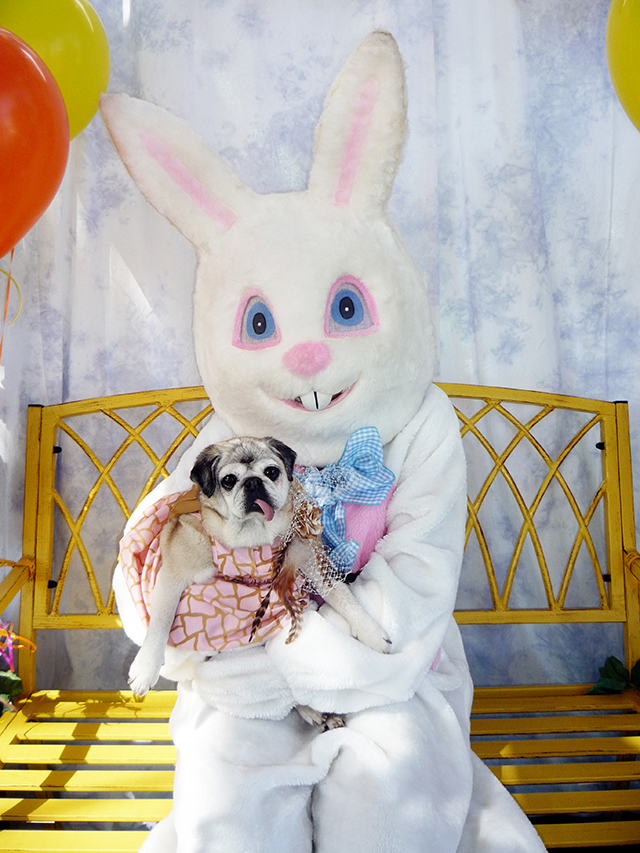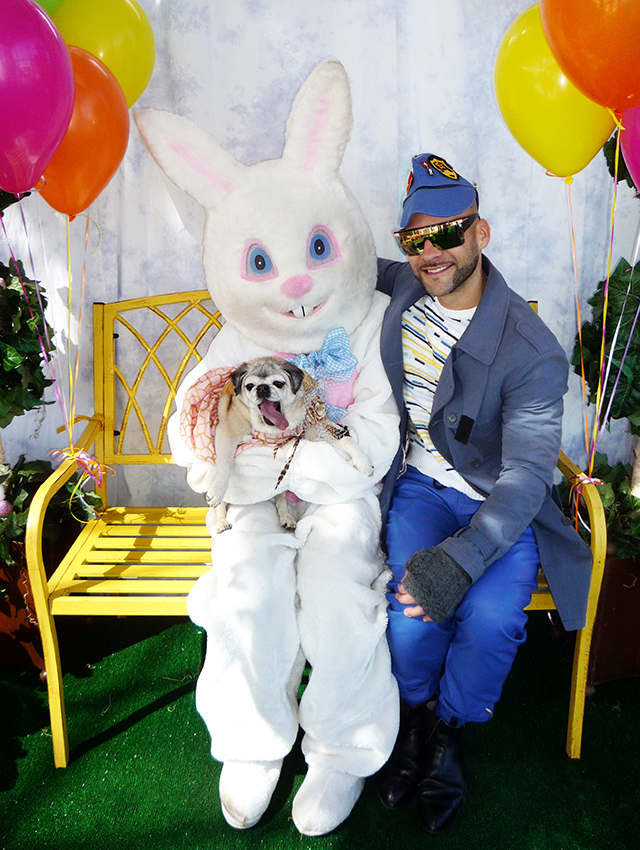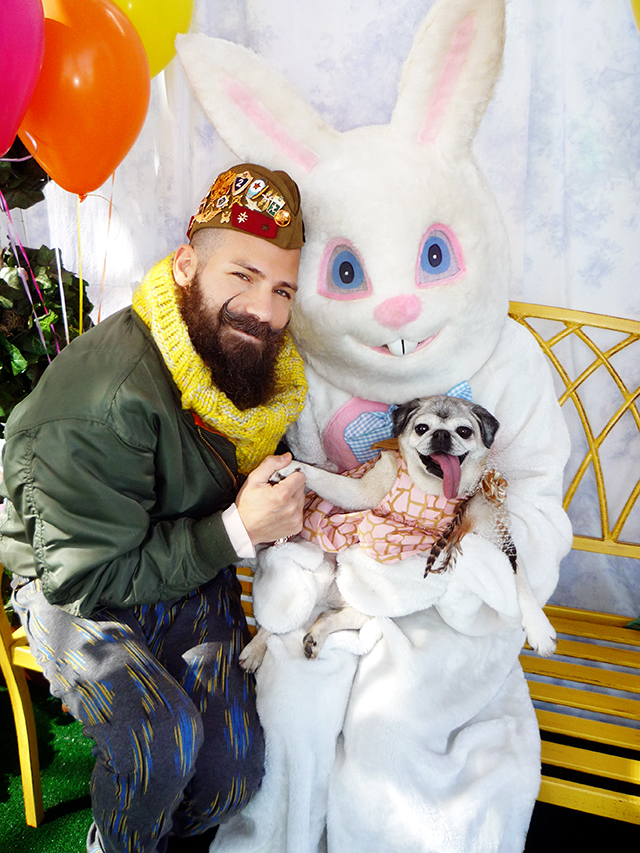 The staff at Dees' simply cannot get enough of Mamma Biscuit and her impeccable style and look forward to our visits during Christmas as well as Easter. So come along and take a look at some of our fun and silly photographs of Mamma Biscuit stealing the Easter bunny's heart while making love to the camera. I swear, our little pug must have been a super model in her passed life because she is working every angle of her face here—like she needs to pay the rent!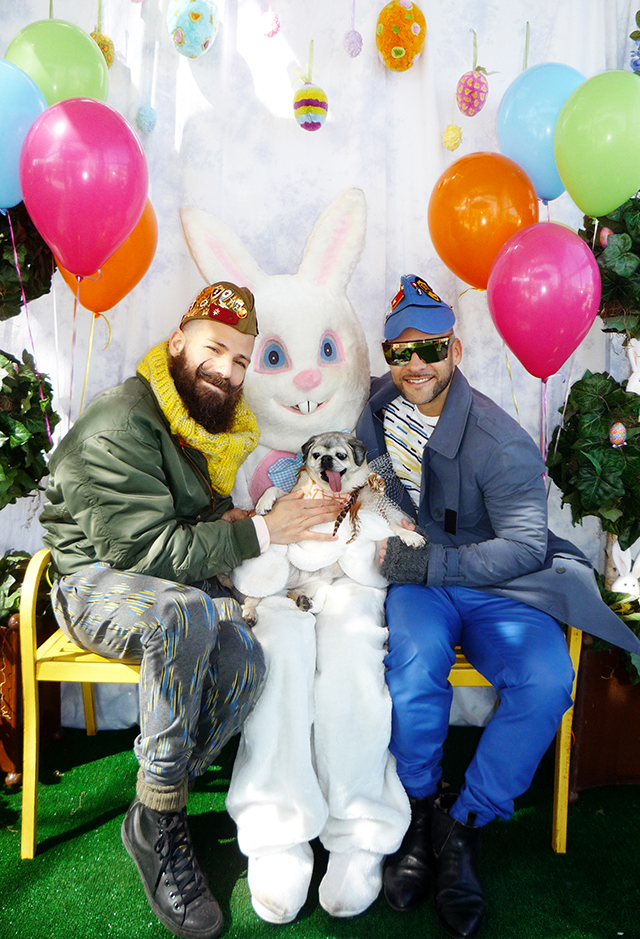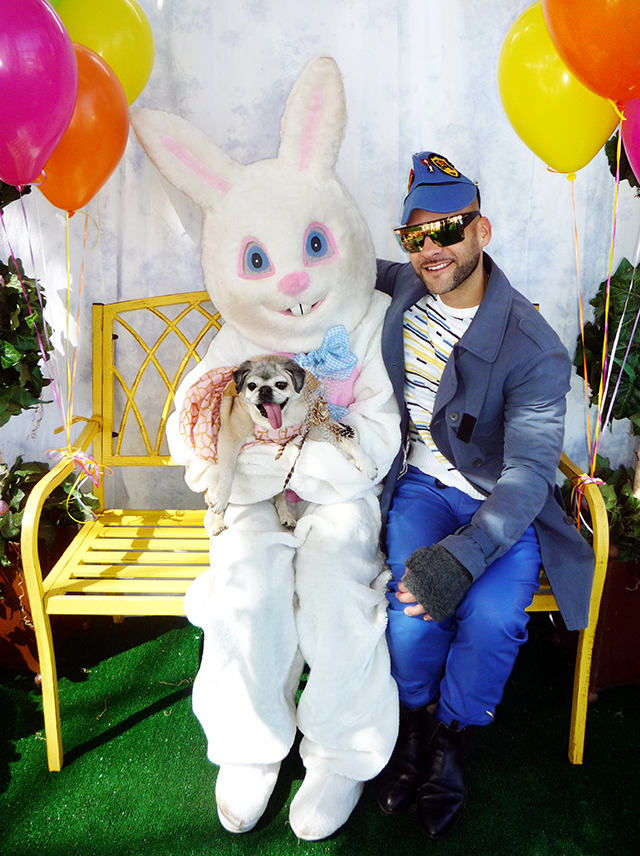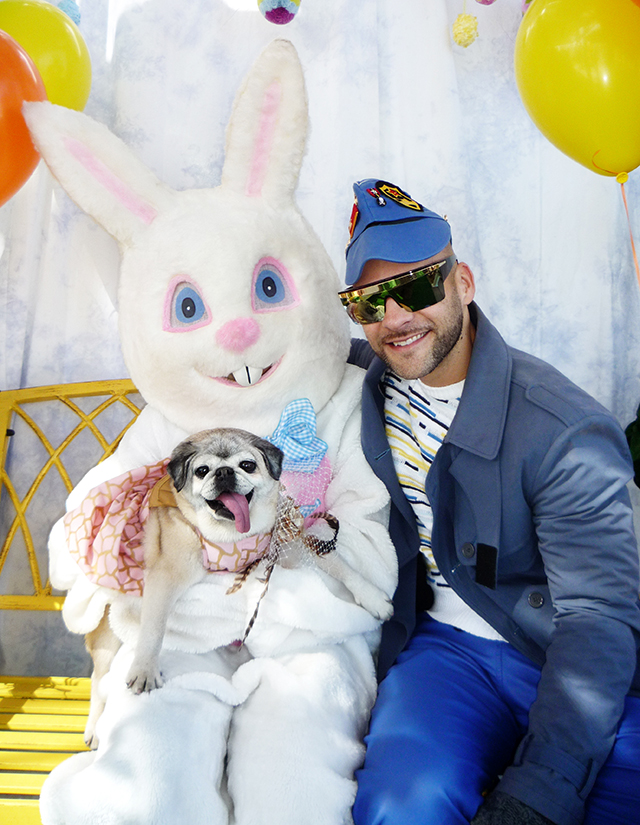 It was almost a novelty to walk around the nursery and look at all of the beautiful flowers in bloom considering it was below freezing outside the greenhouse walls. Here's hoping some of these floral photos can bring you a sense of Spring through the computer screen.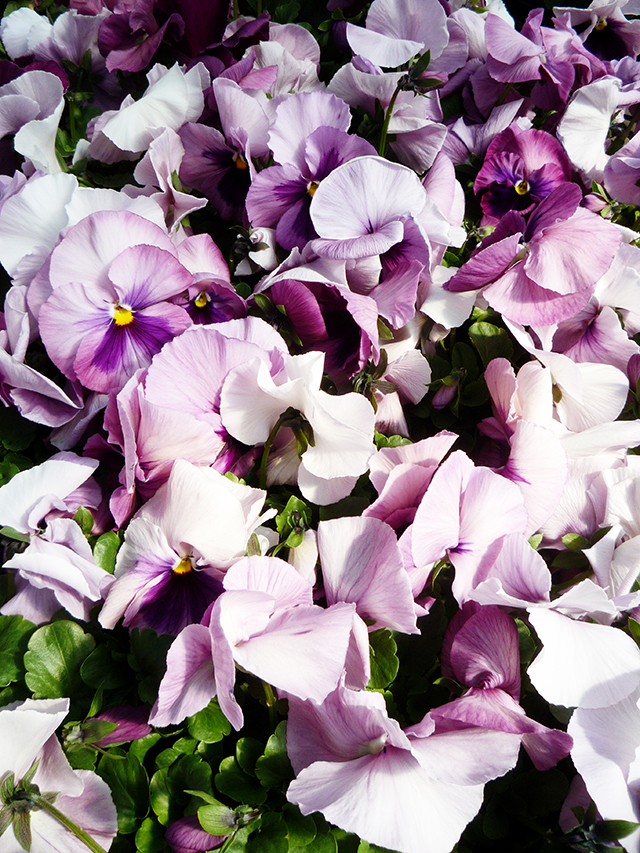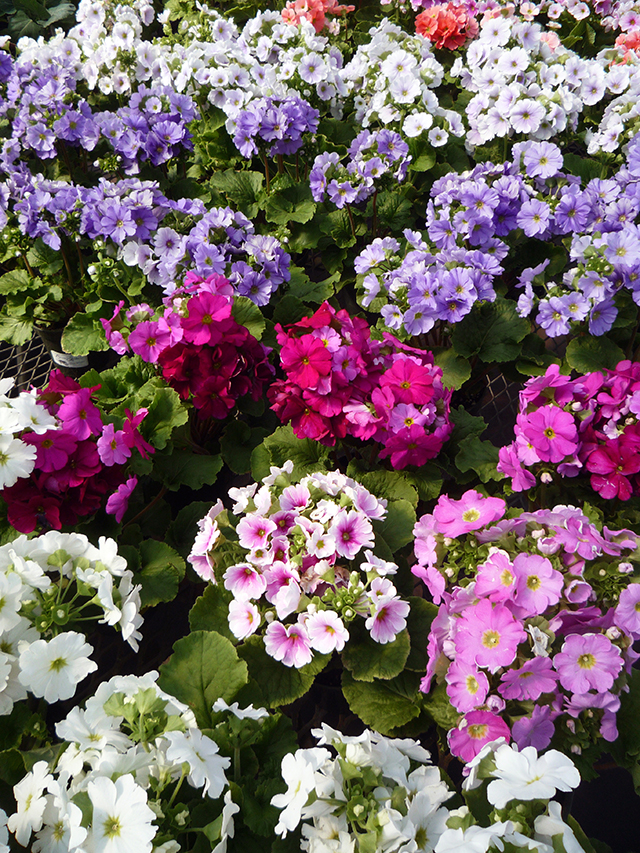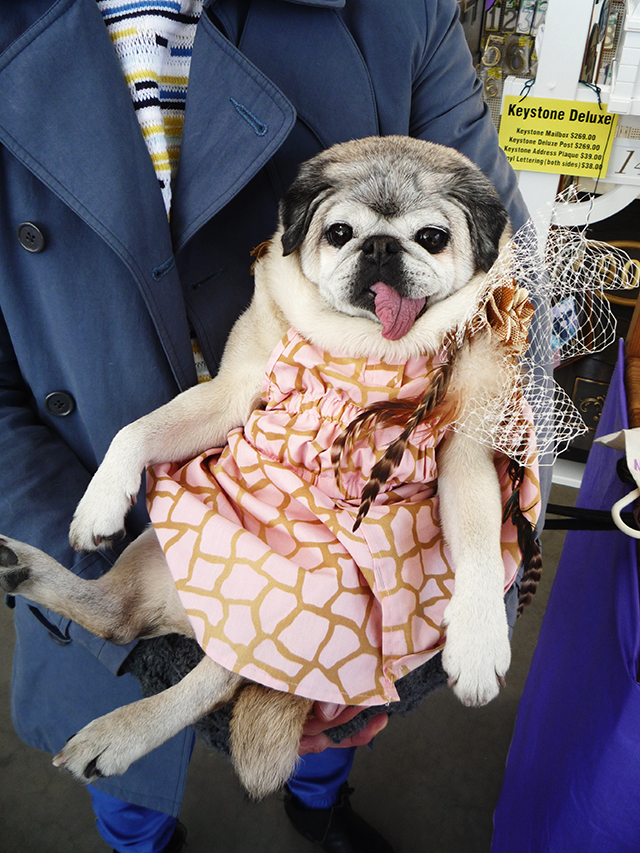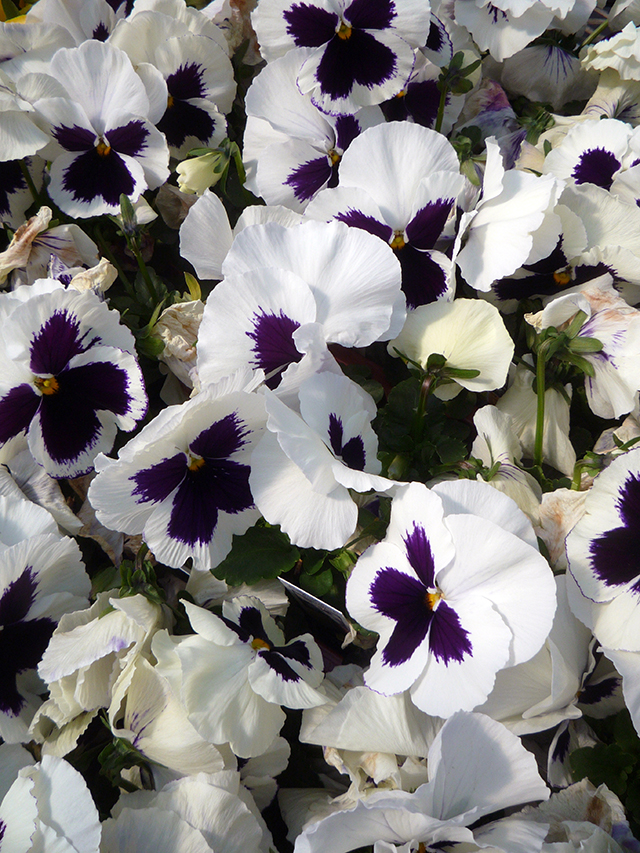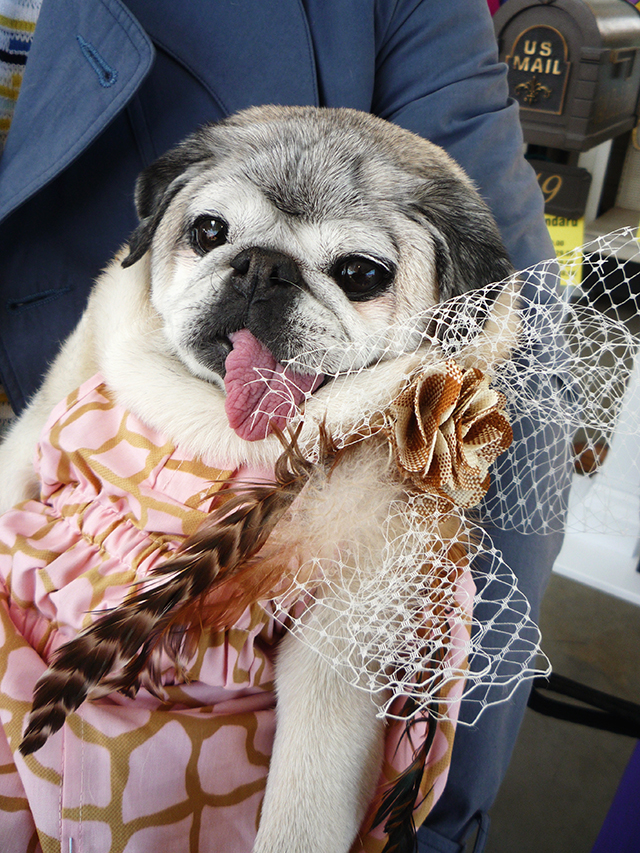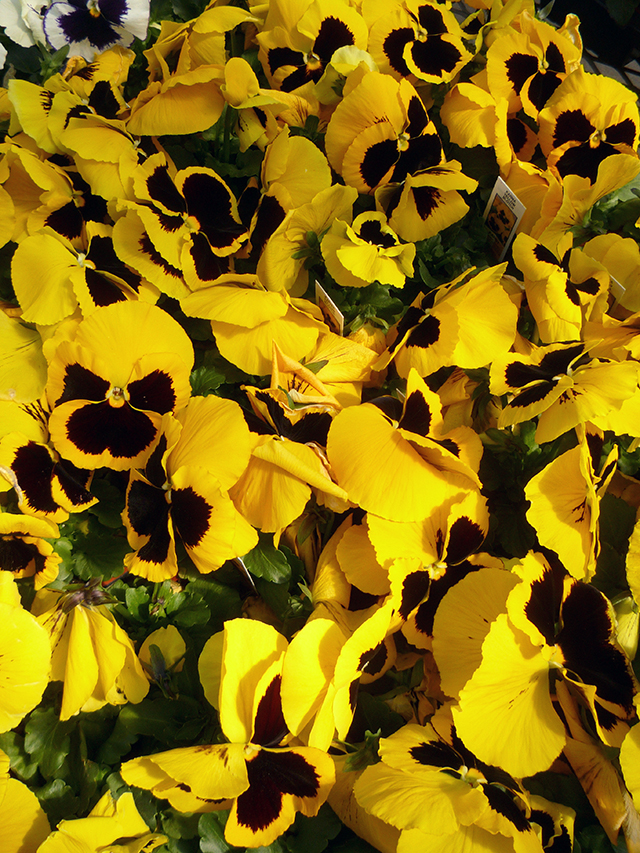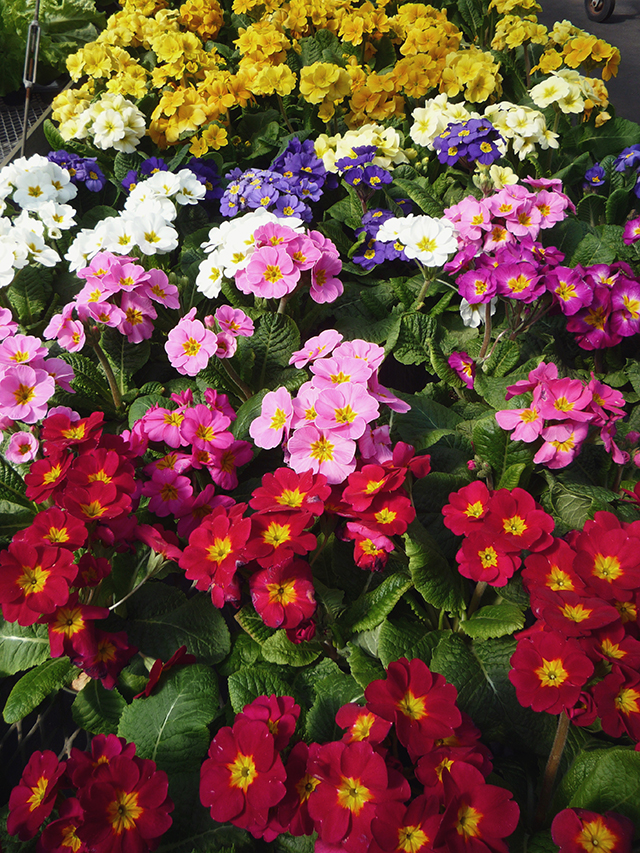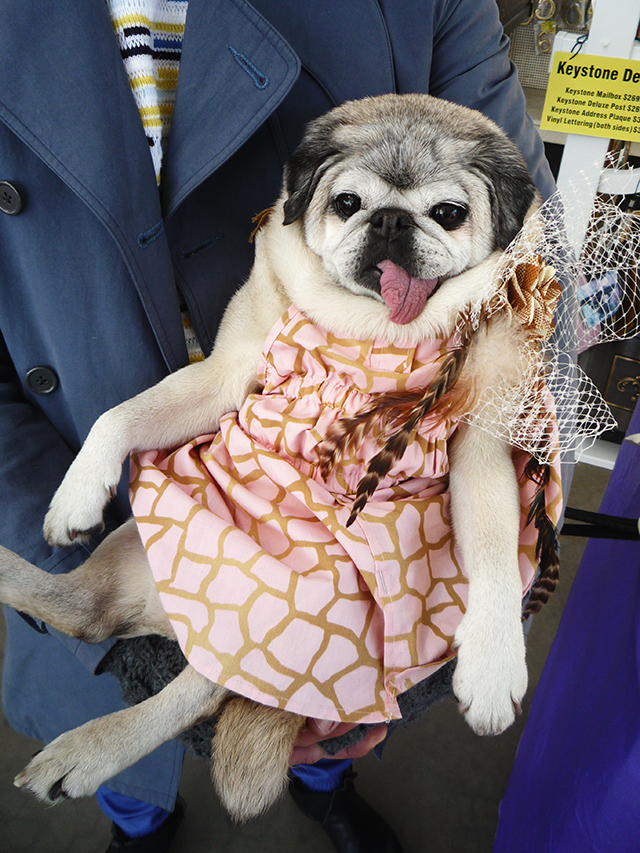 Now onto the most important aspect of the Easter holiday, Mamma's annual Easter tree! You've been waiting all year for this and the time has finally come. Mamma's tree stands in our living room corner in all of its Easter glory bringing us a much needed Springtime cheer in the never-ending Winter we've been having.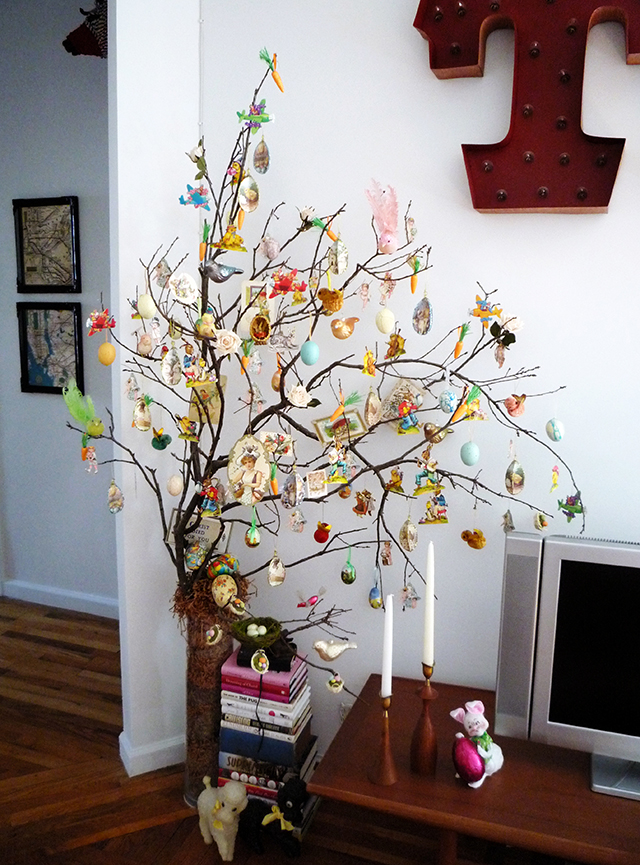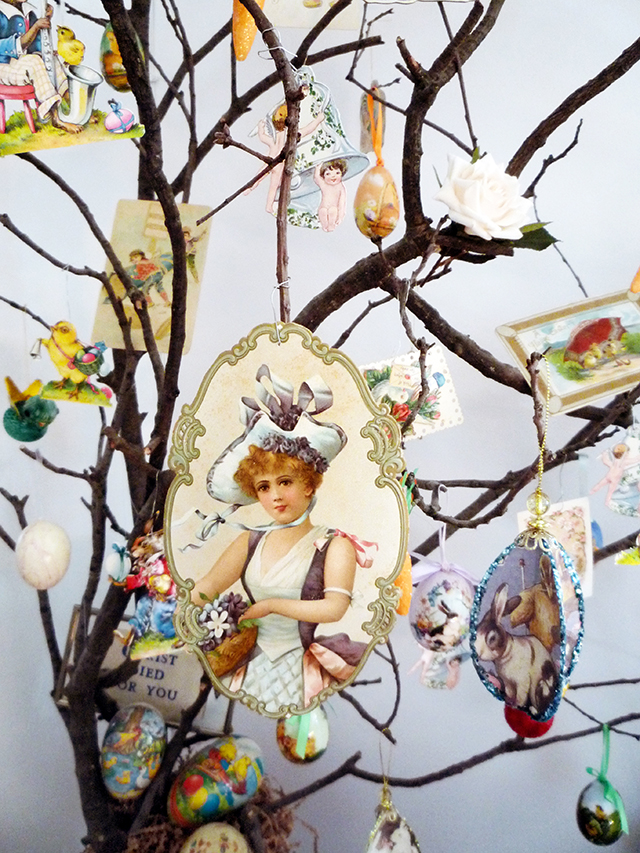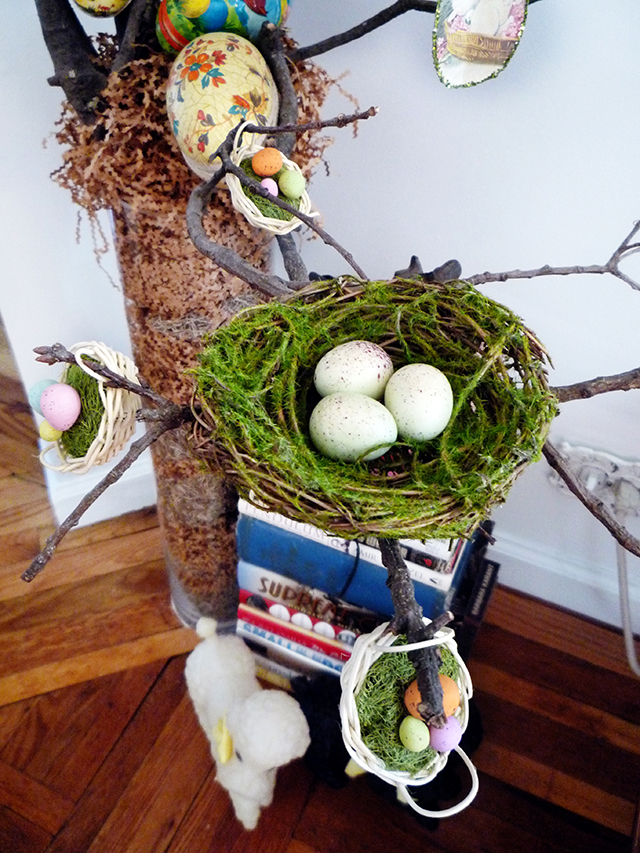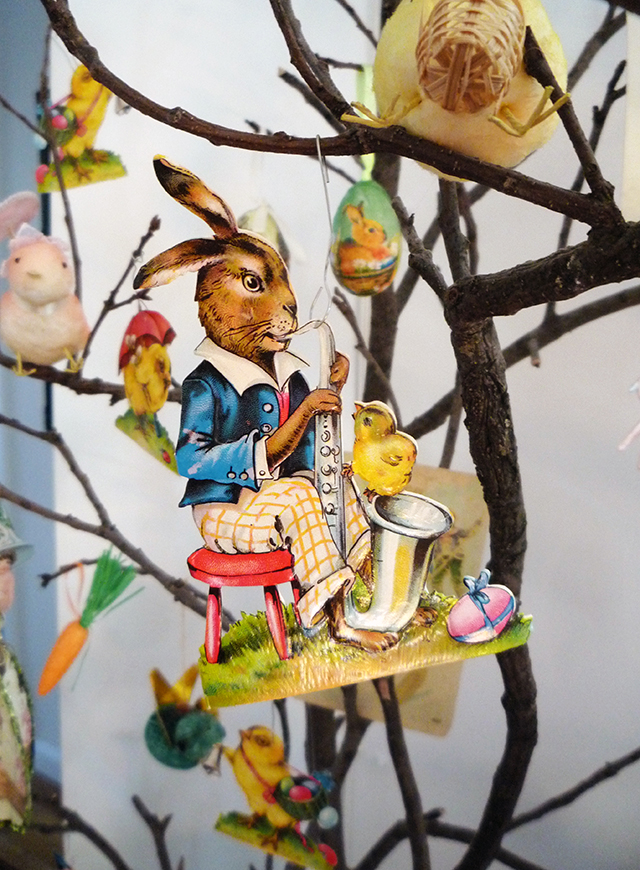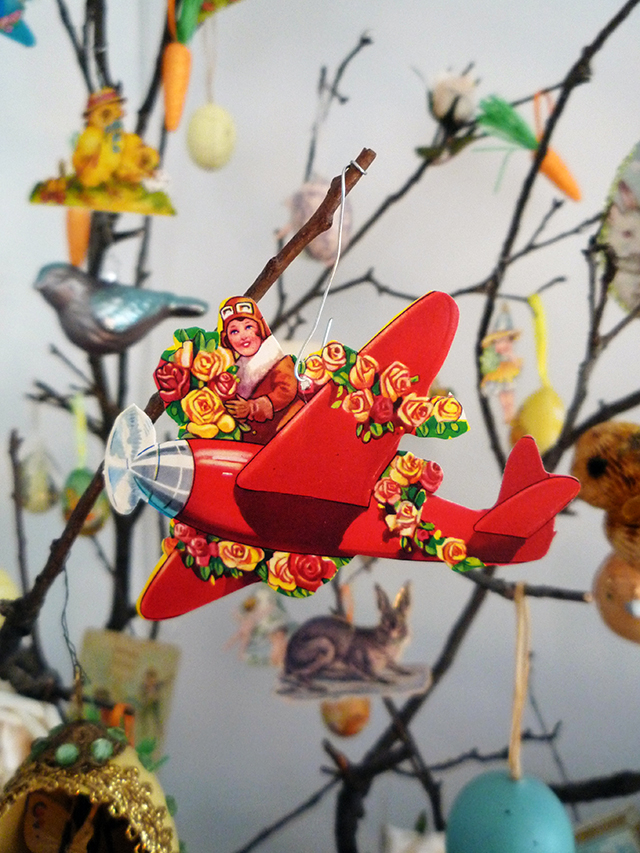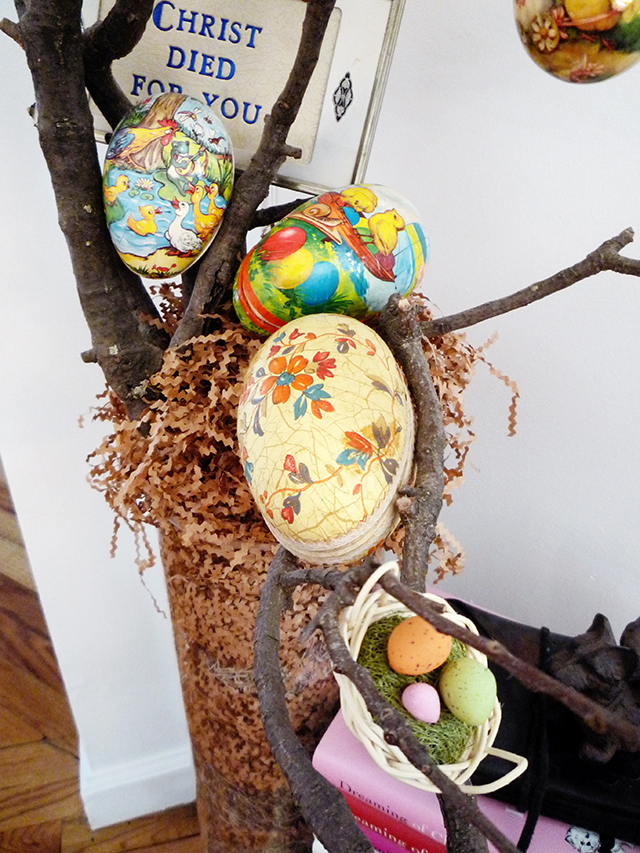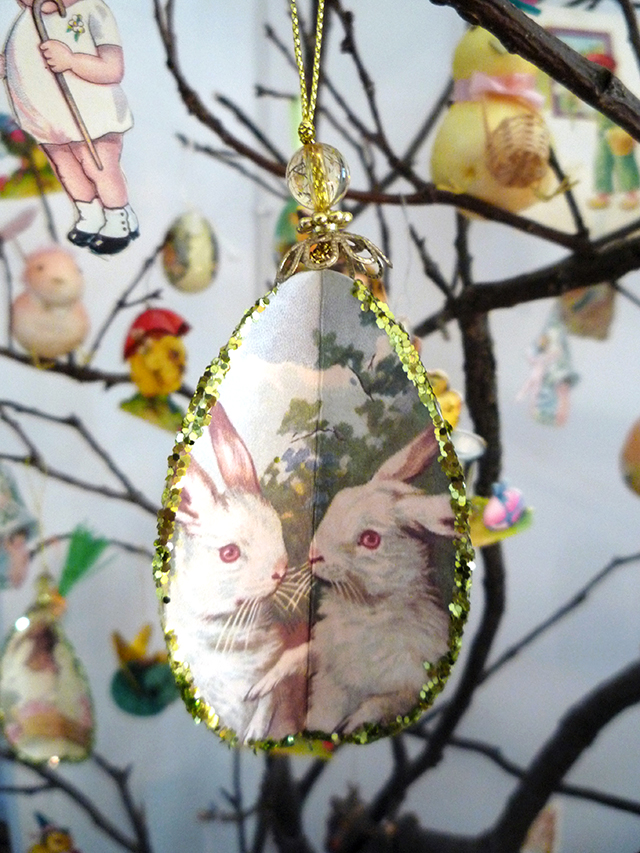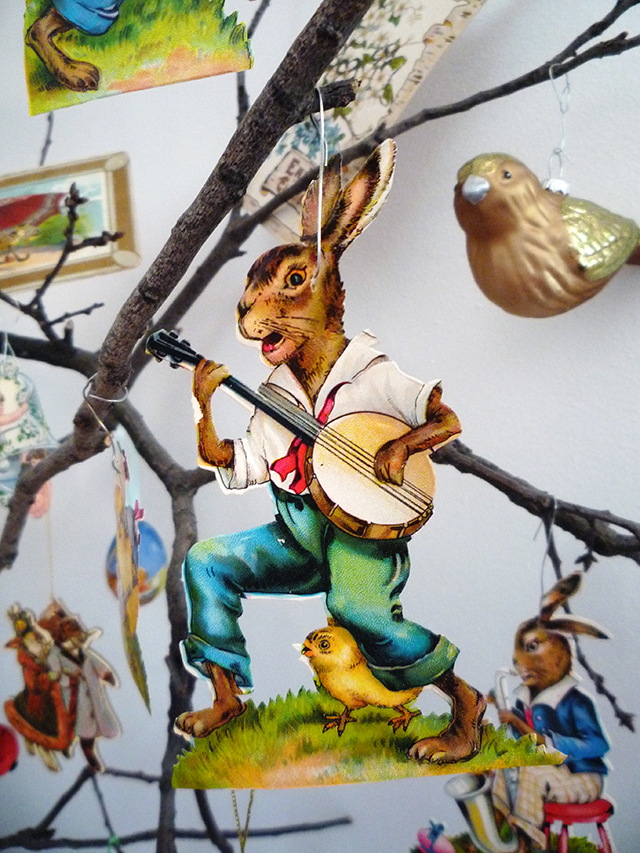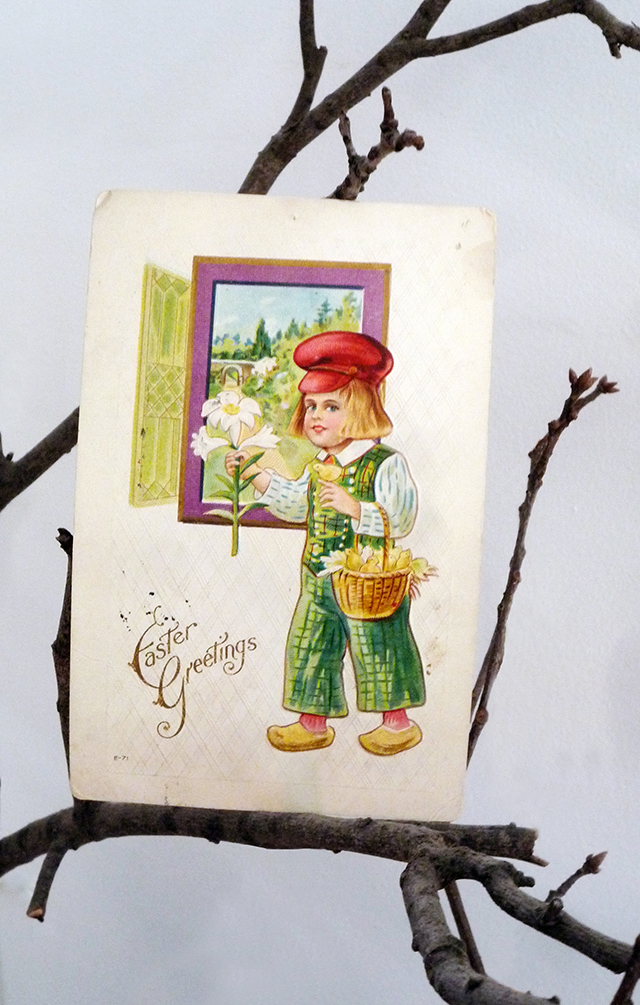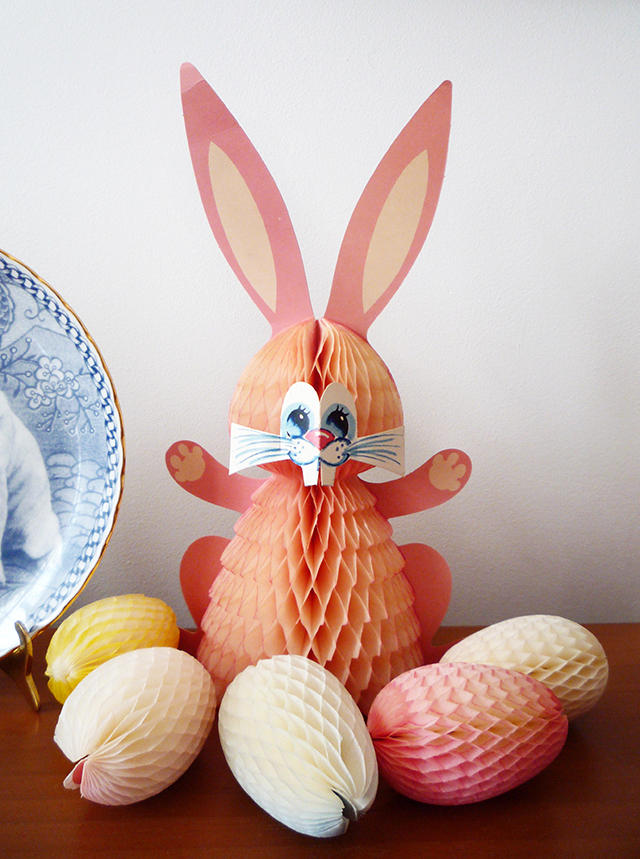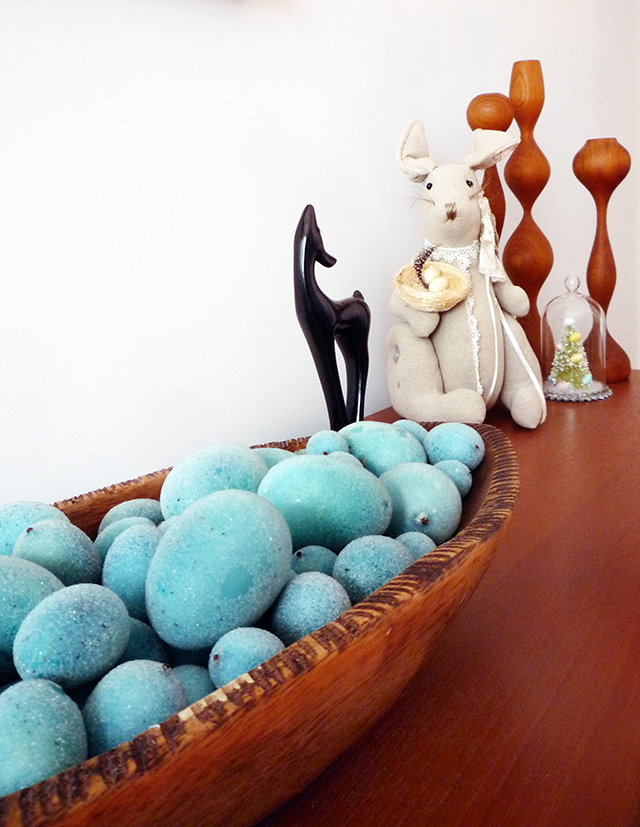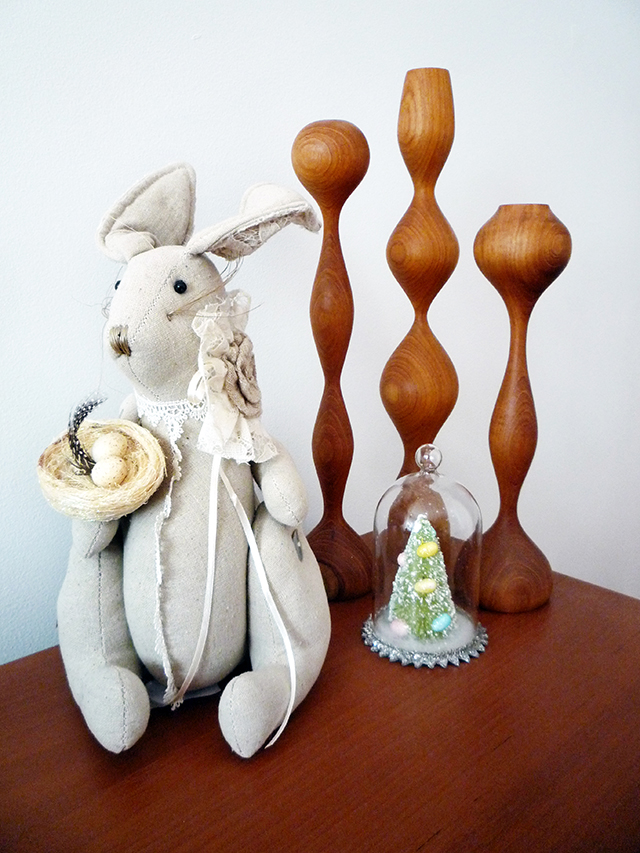 So that's it folks. The Biscuit family would like to wish you all a very Hoppy Easter. Hopefully, Spring will show up soon—any day now, right?!? sighhhhhh
Enjoy