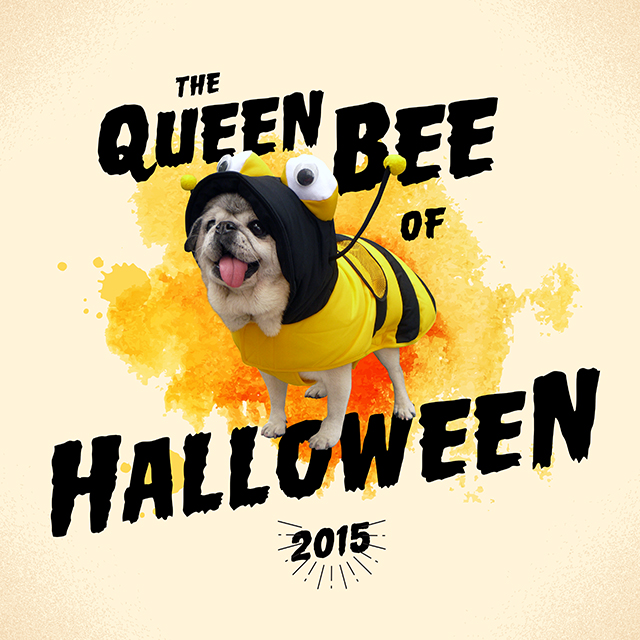 You better not fool with a Bumblebee!—
Ef you don't think they can sting—you'll see!
They're lazy to look at, an' kind o' go
Buzzin' an' bummin' aroun' so slow,
An' ac' so slouchy an' all fagged out,
Danglin' their legs as they drone about
The hollyhawks 'at they can't climb in
'Ithout ist a-tumble-un out ag'in!
Wunst I watched one climb clean 'way
In a jimson-blossom, I did, one day,—
An' I ist grabbed it — an' nen let go—
An' "Ooh-ooh! Honey! I told ye so!"
Says The Raggedy Man; an' he ist run
An' pullt out the stinger, an' don't laugh none,
An' says: "They has be'n folks, I guess,
'At thought I wuz predjudust, more er less,—
Yit I still muntain 'at a Bumblebee
Wears out his welcome too quick fer me!"
—James Whitcomb Riley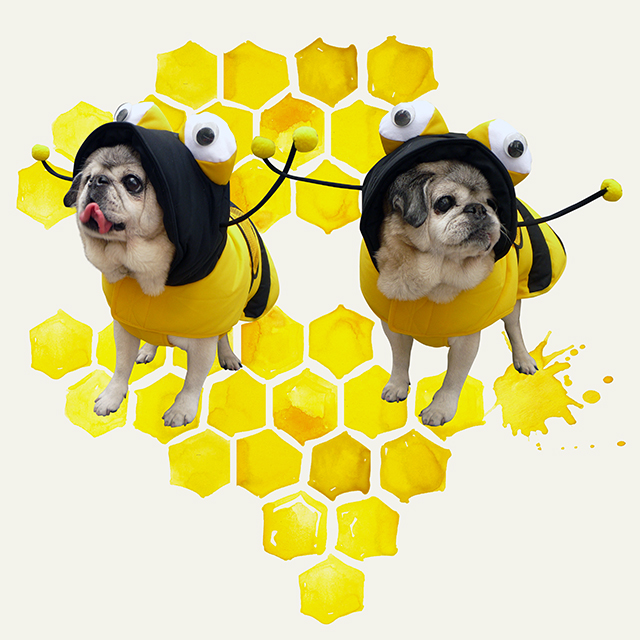 Move out of our way Beyoncé because there is a new Queen Bee in the hive and she ain't wearin' hair extensions nor does she need a constant fan blowing in her face to look fabulous—she's just simply Mamma Biscuit. OK, maybe she does love having a fan blowing in her gremlin face (preferably air conditioning) but it's Mamma's tongue that flaps in the wind, not expensive hair extensions fresh off the black market in India. Now everyone knows that our girl rules the world (girls, they run this motha) but she's also crazy in love with her two daddies and her honey-coated hive that has been meticulously decorated for the most spookiest night of all—Halloween! In fact, Mamma's been 'a buzz with excitement for her second favorite holiday of the year ever since September rolled around. Actually, she got stung with the spirit of Halloween right in her curly tail the moment I put this bumble bee costume on her back. Her jaunty antennas swayed back and forth as she ran from one corner of the room to the other, revving up her wings, trying to hover like a lazy bee over her sticky throne. In fact, once she got her wings going, she began flying like a heavy, clumsy yet determined bumble bee, going from one display to the next, sometimes crashing into the wall, in an effort to put detailed finishing touches on her most extravagant Halloween display yet. When she wasn't busy, toiling away with her scary decor, she was busy trying to sting me in my butt for peanut butter treats, taking too much advantage over me as a bumble bee.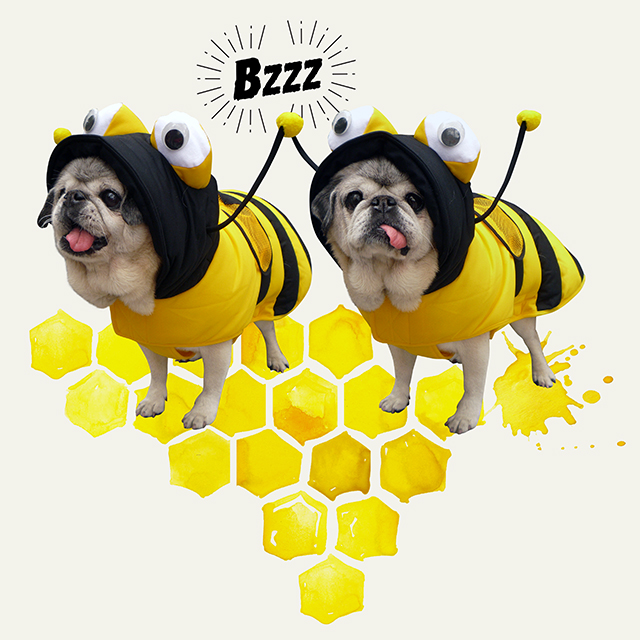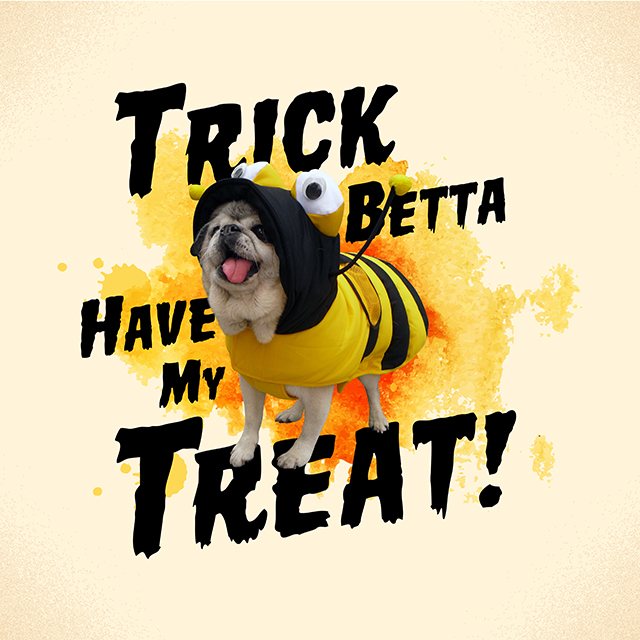 Forget the pollen, forget the honey, if you want something truly sweet, then the trick is to get into Mamma's hive to savor her treat. She has ghosts and goblins and skeletons galore. A creepy Halloween tree at the center of it all, boasting Mamma Biscuit's name as the focal point by way of a fabulous garland alongside a menagerie of Victorian string puppets, glass balls, spiral twists, skulls, skeletons, paper bats, body parts and Krampus, the Austrian and Bavarian Christmas icon swirling around from branch to branch. Literally, every face of Halloween imaginable is depicted within this tree. Our hive is swarming with pumpkins and leaves and paper masks, all waiting for the bees to return home, to worship the Queen Bee and her sweet Halloween honey. So put your yellow jackets on and come buzzing through our extensive digital tour of Mamma's Halloween hive, you'll be happy you got stung!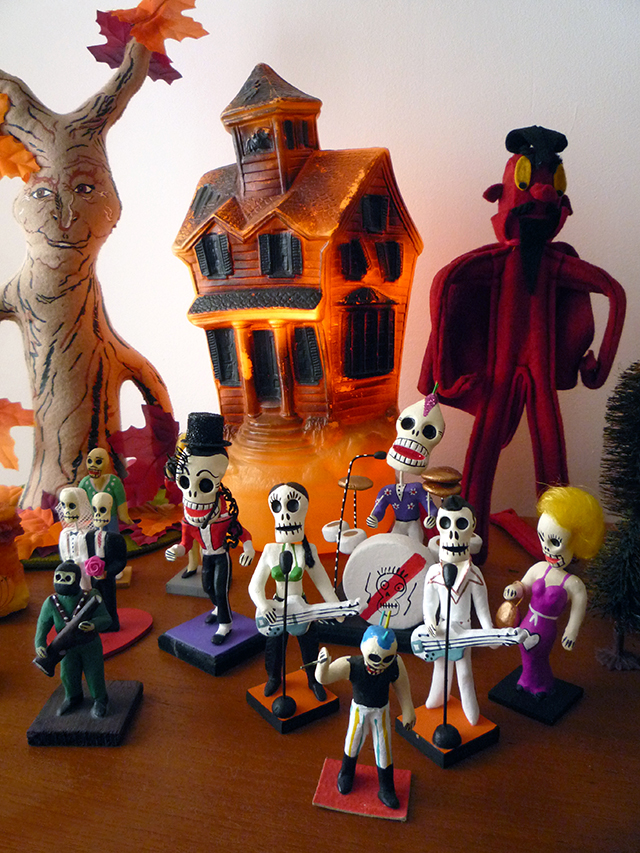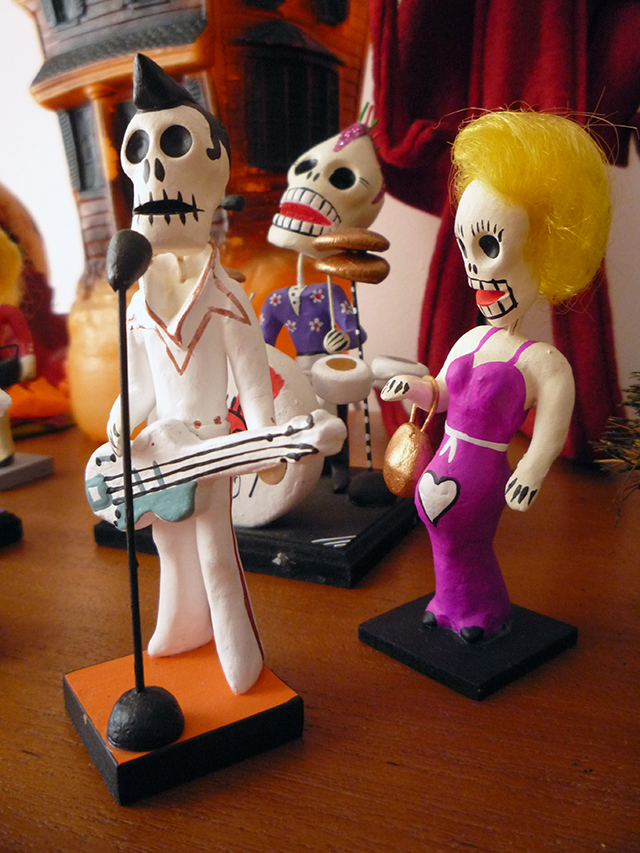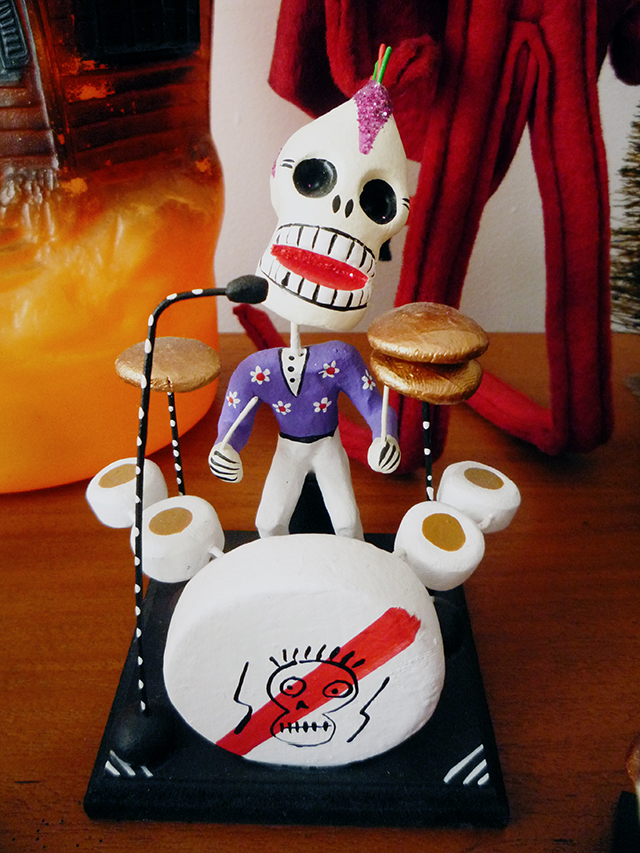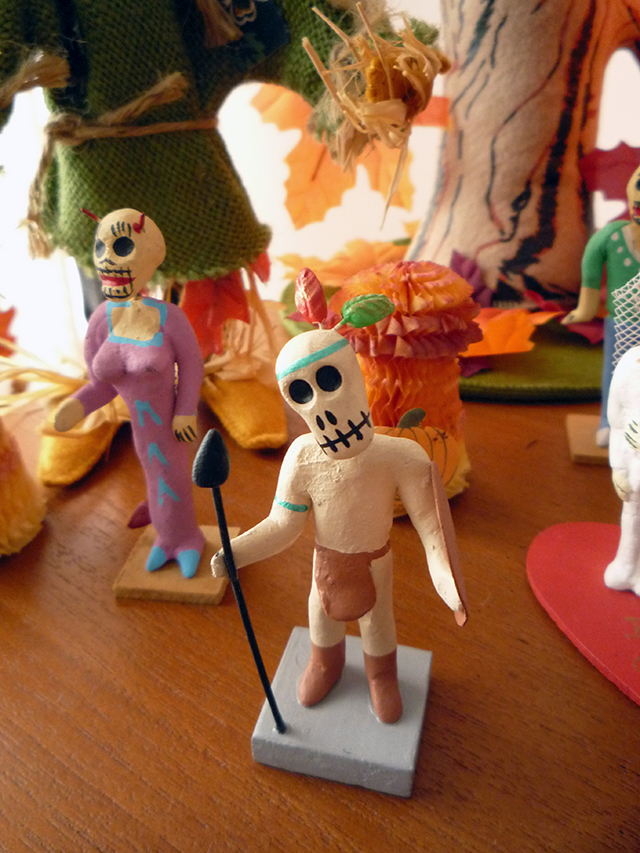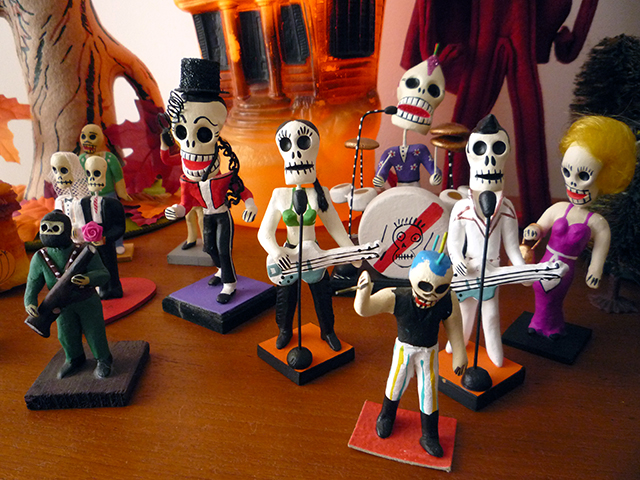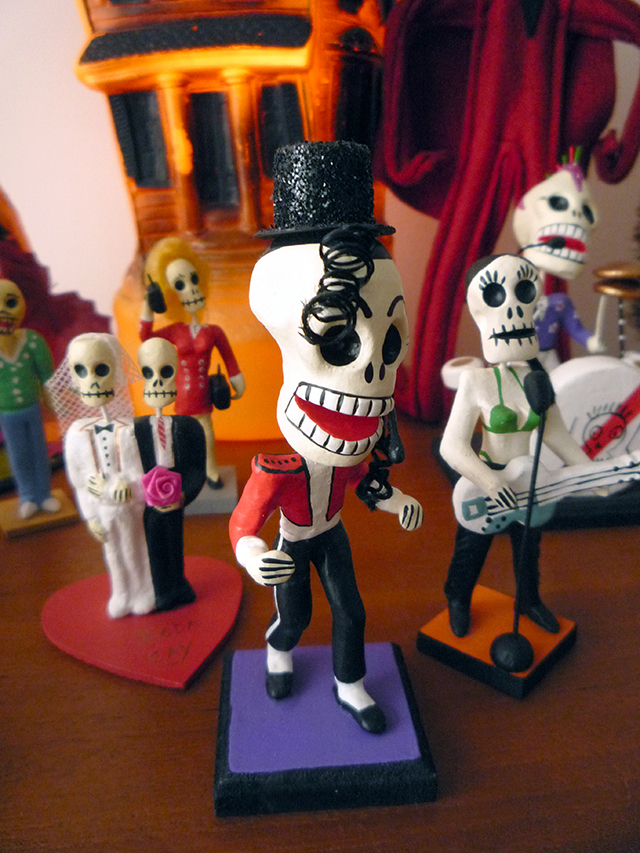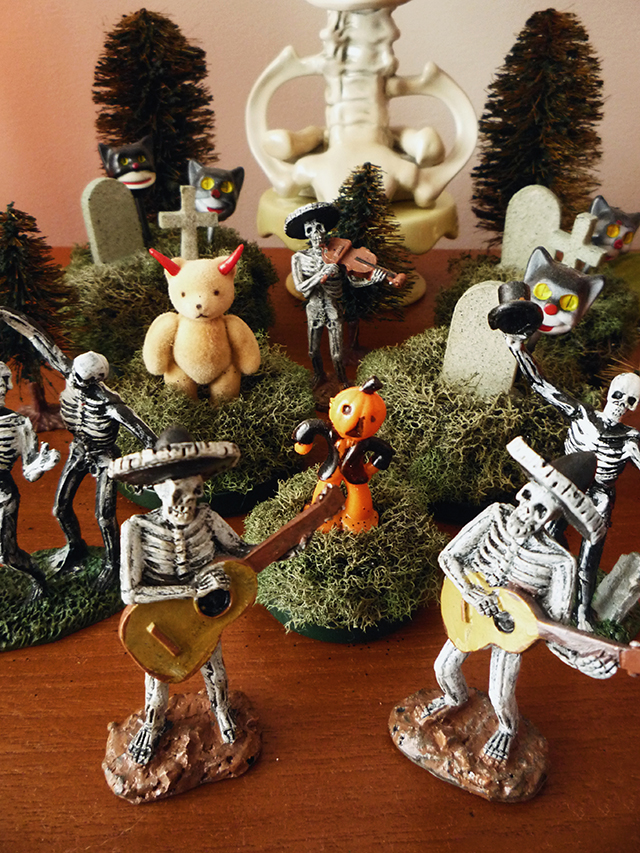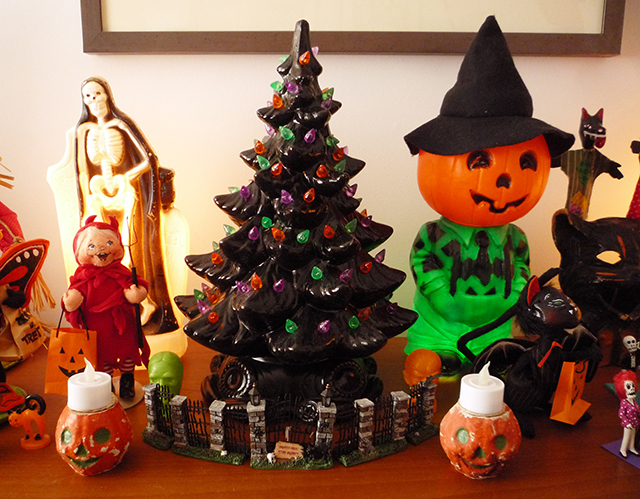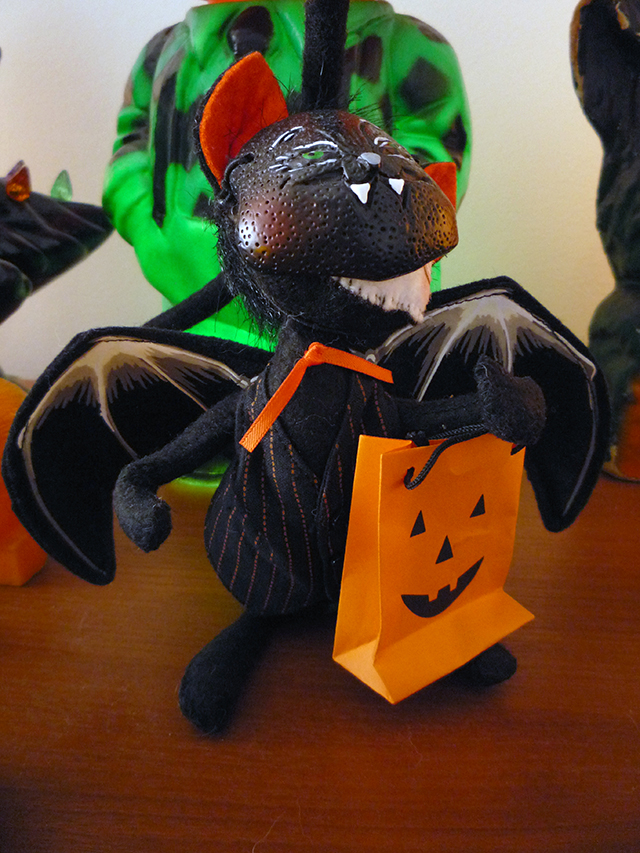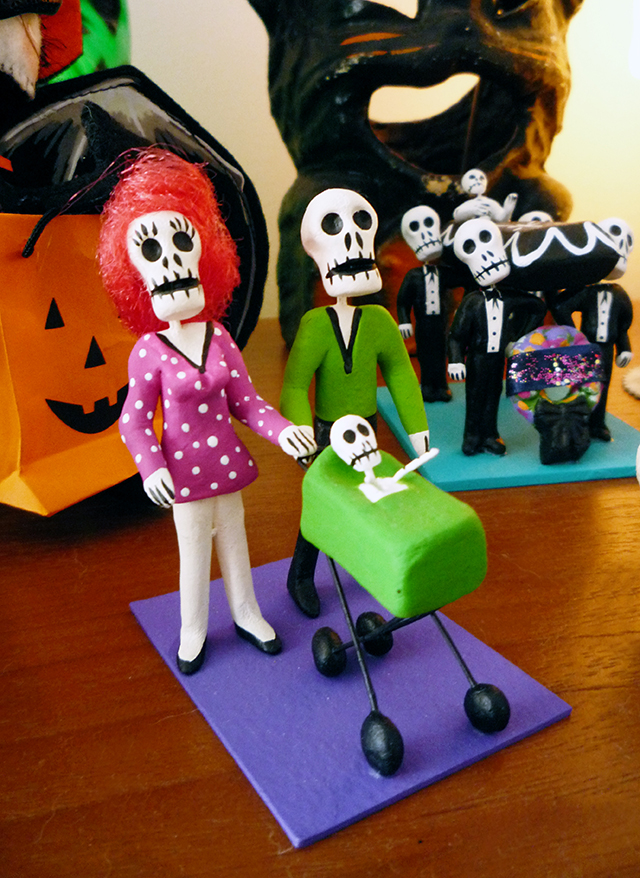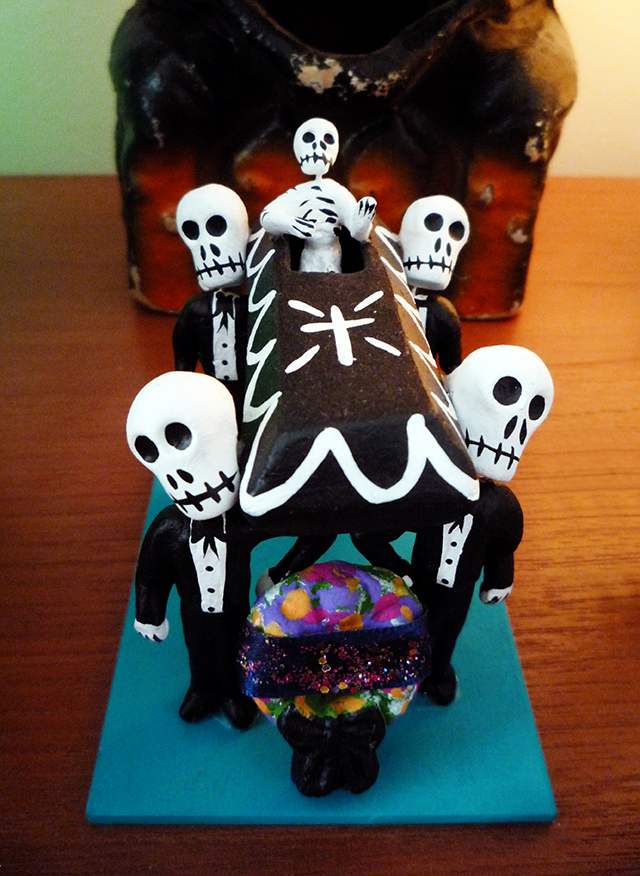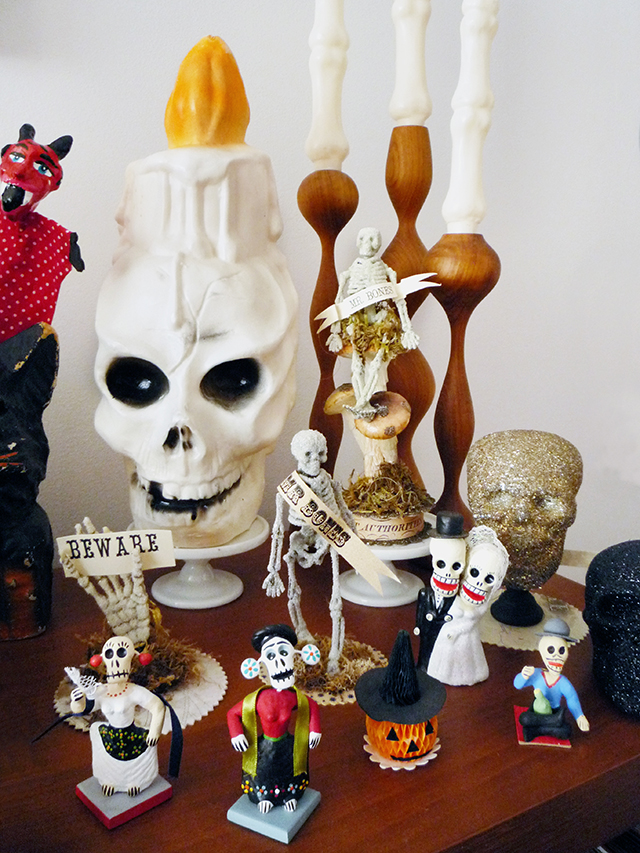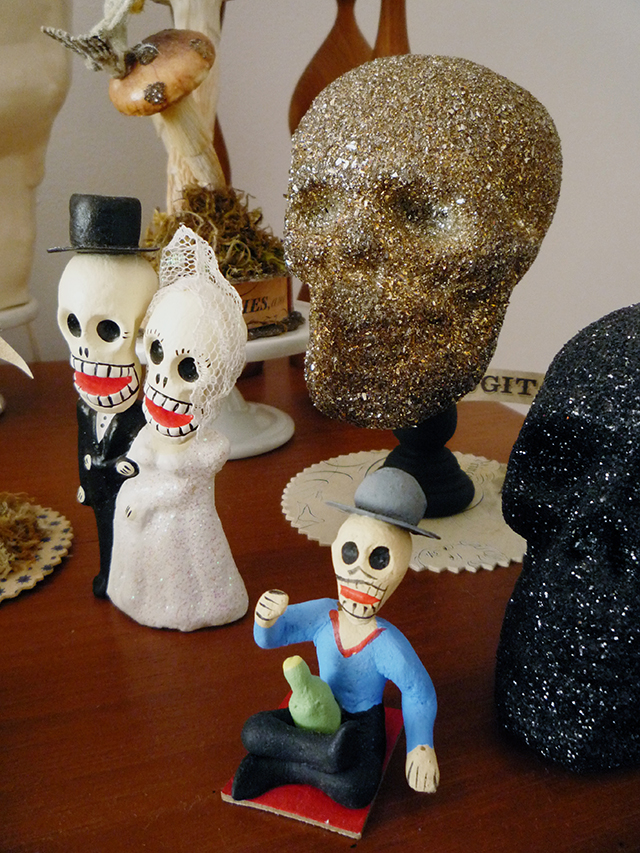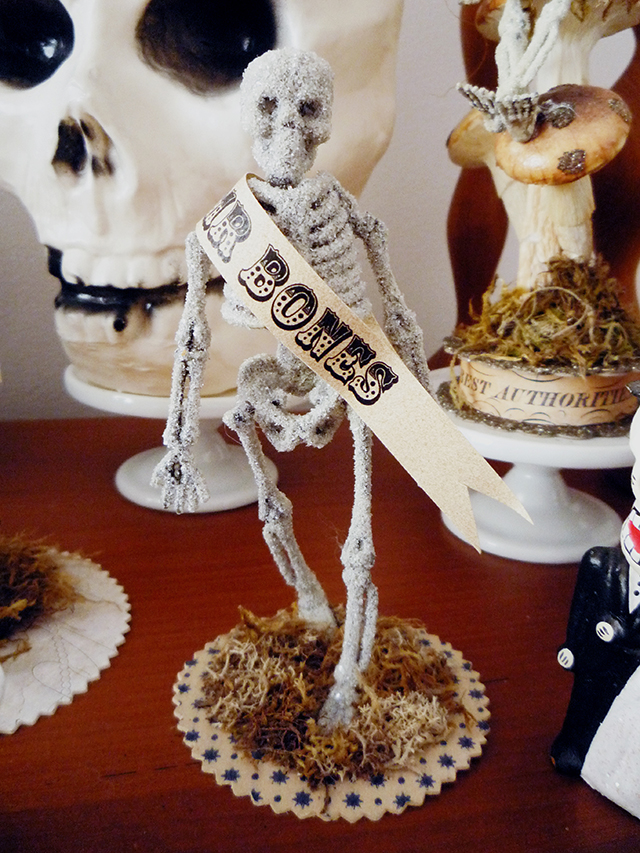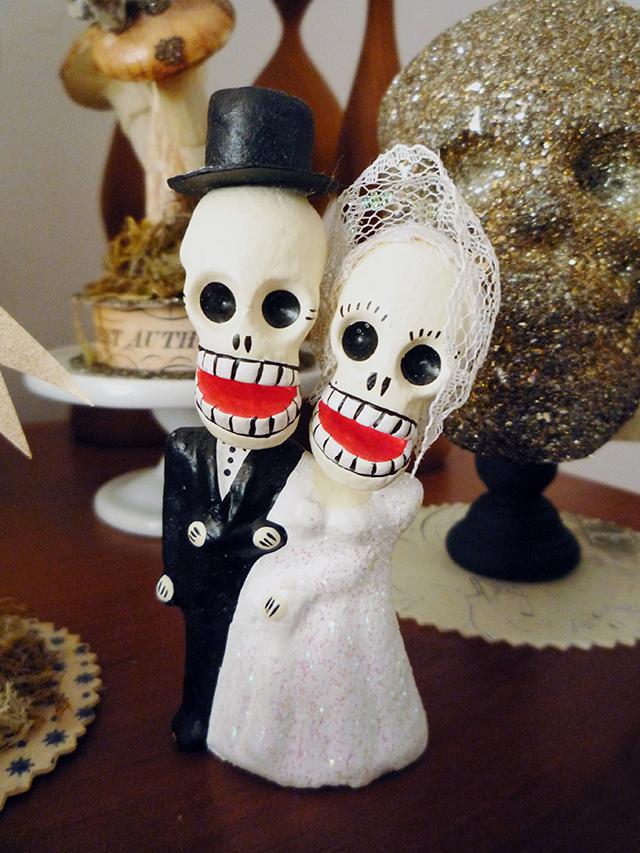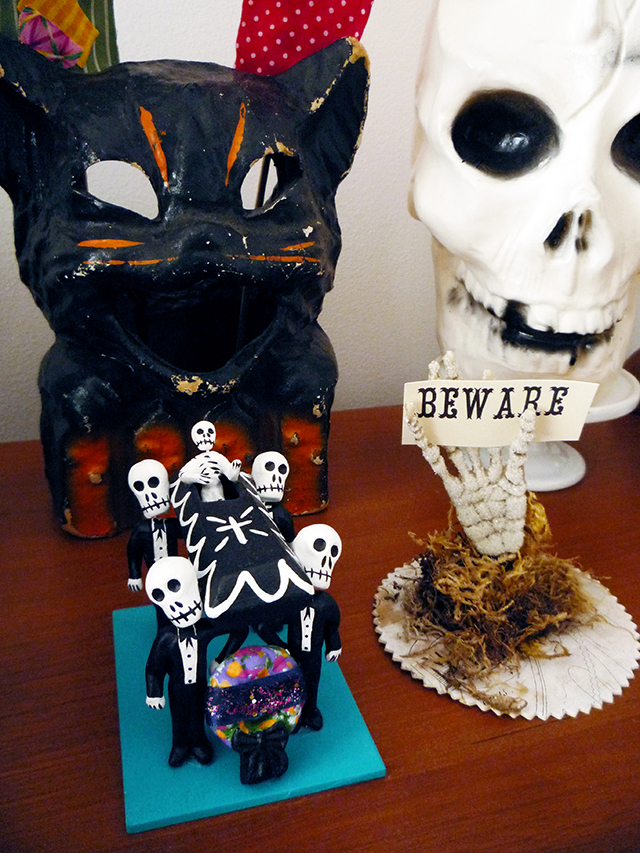 Need some more honey to keep your strength up to continue on with this tour, let Mamma Biscuit give you a buzz . . . Bzzzzzzzzzzzz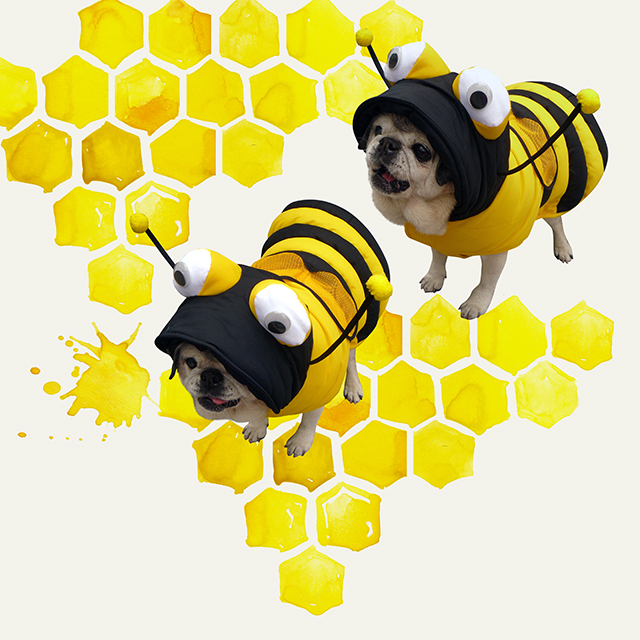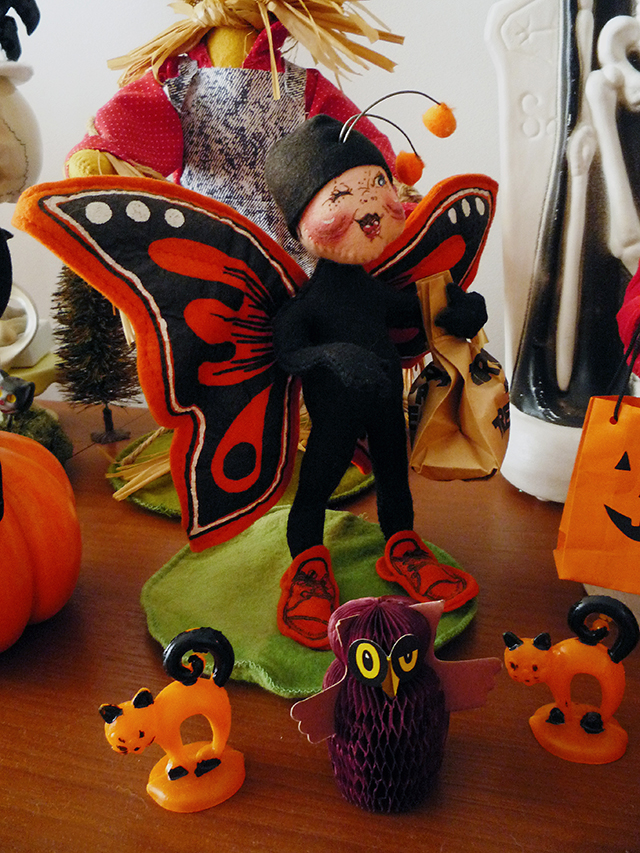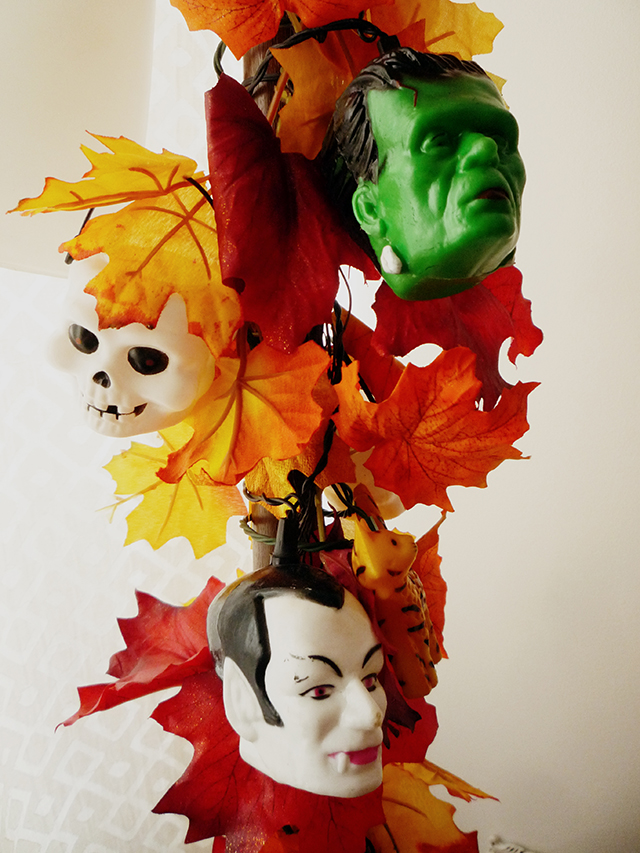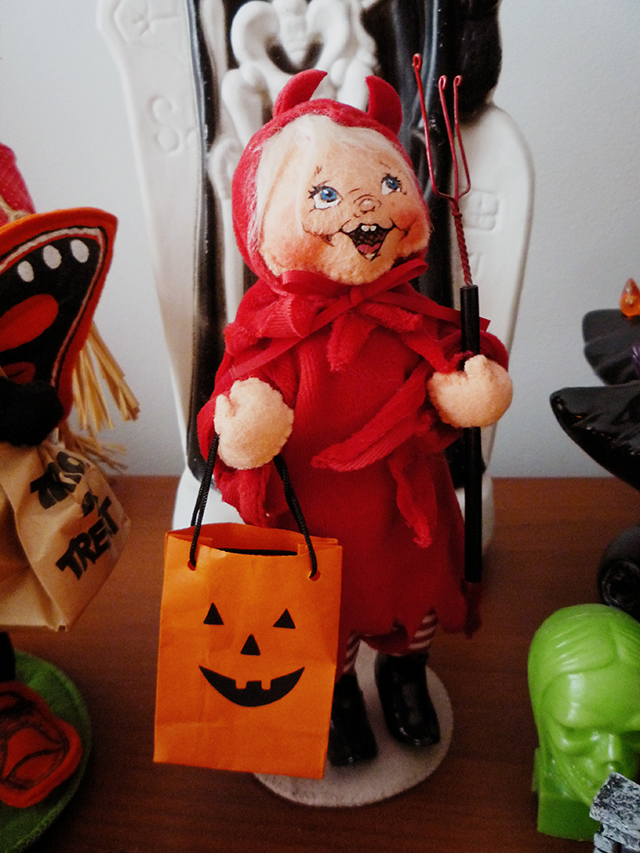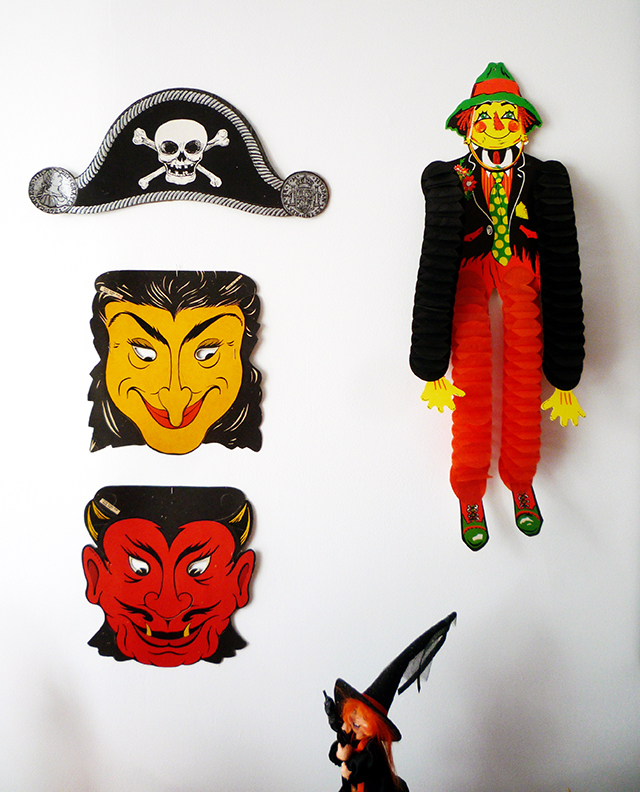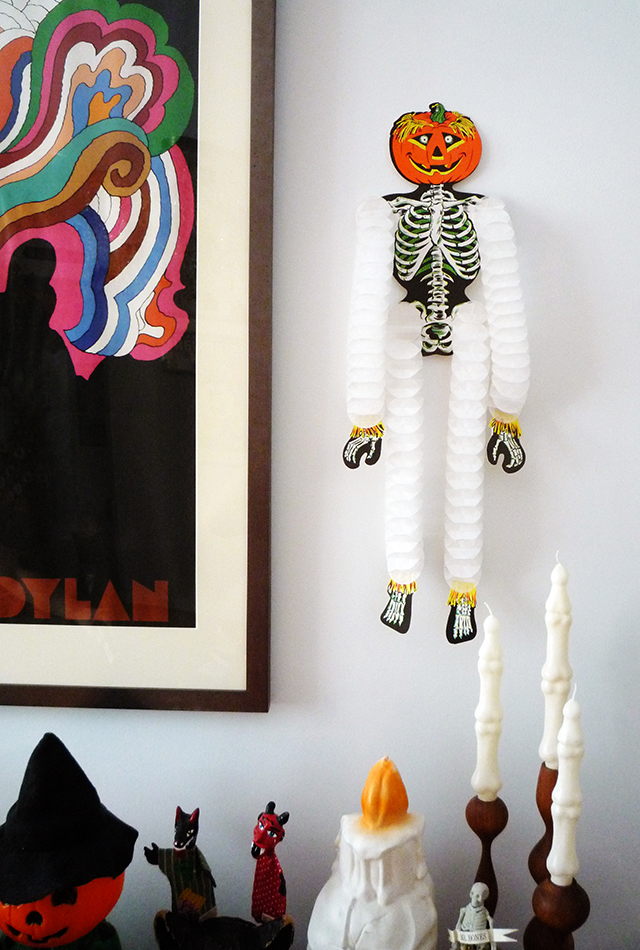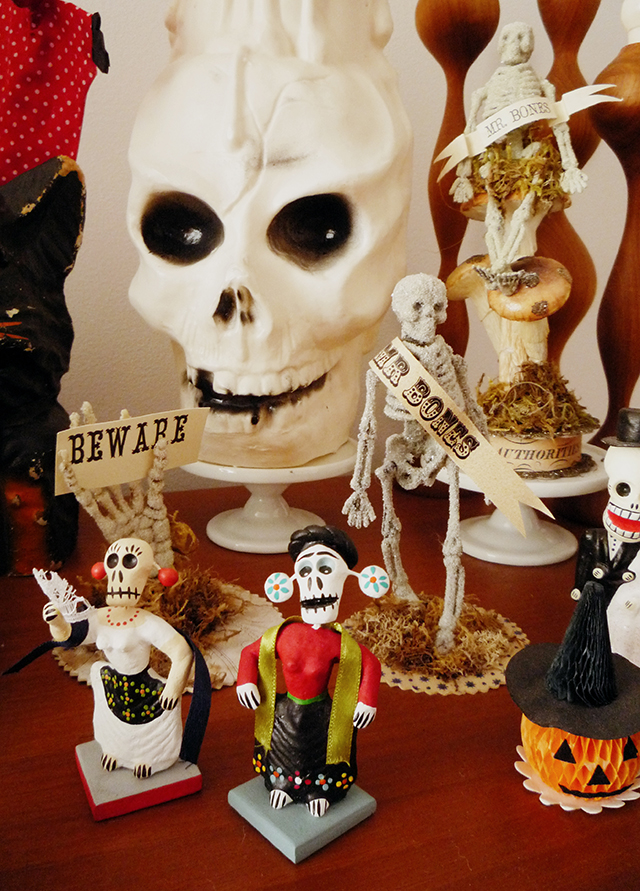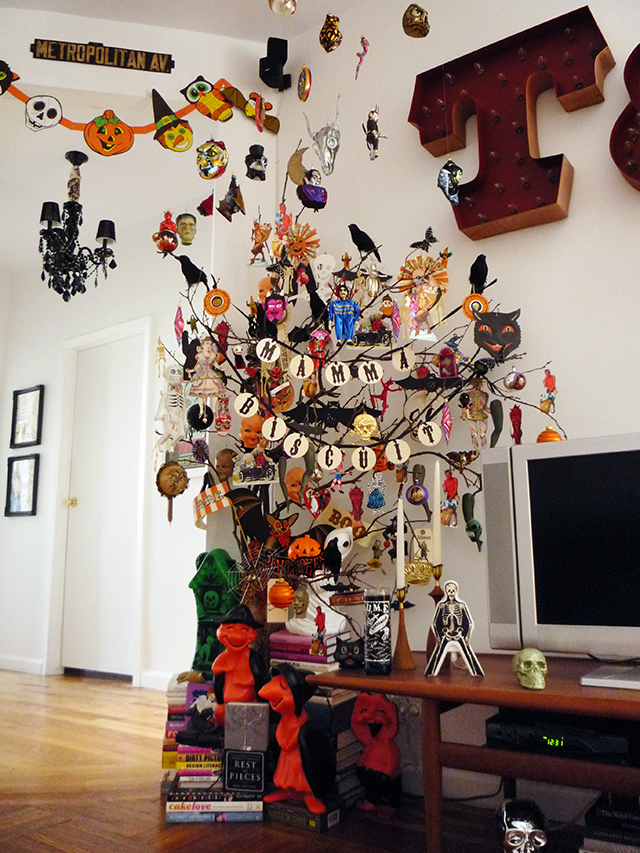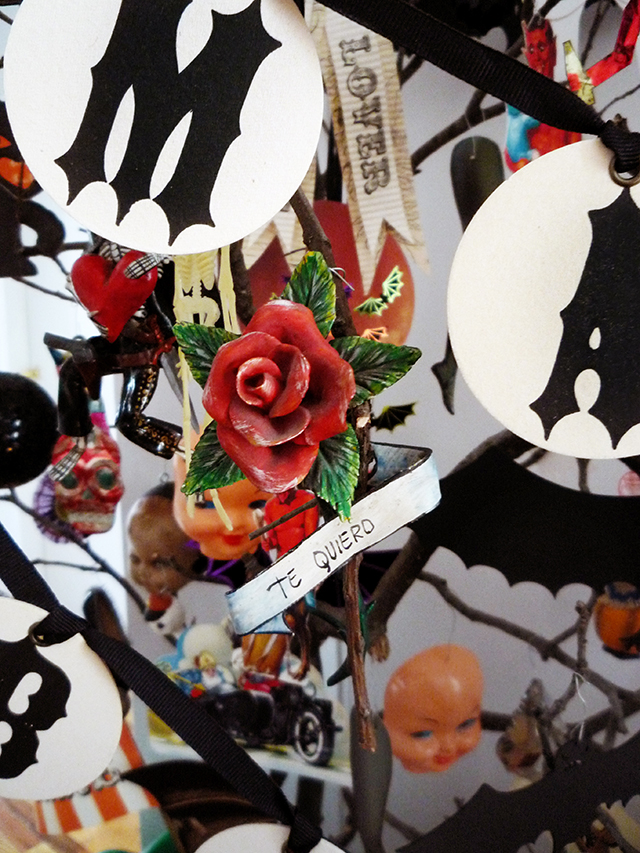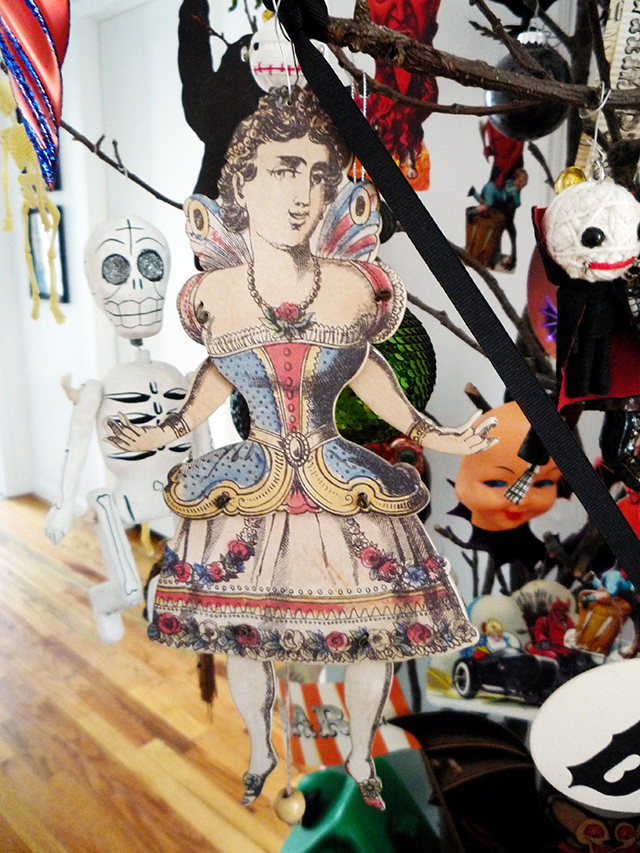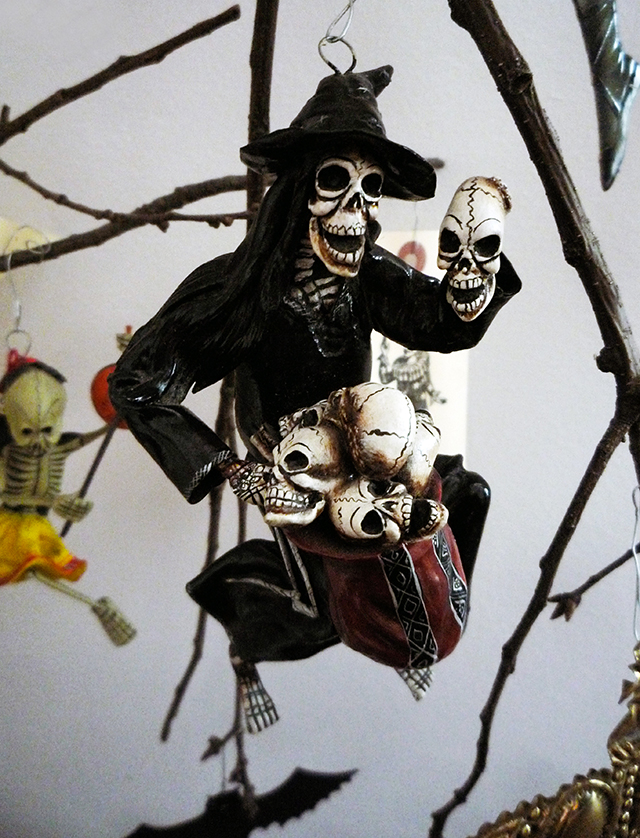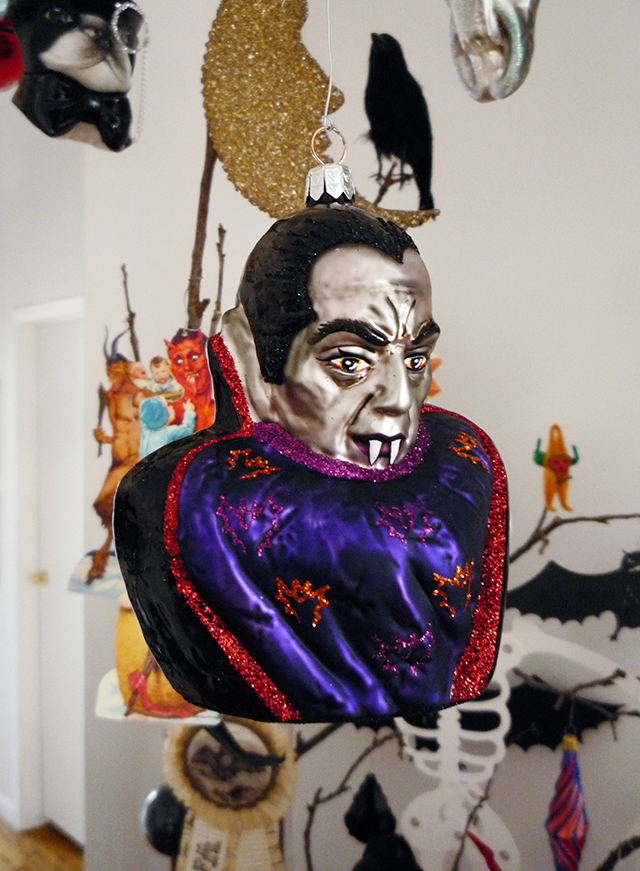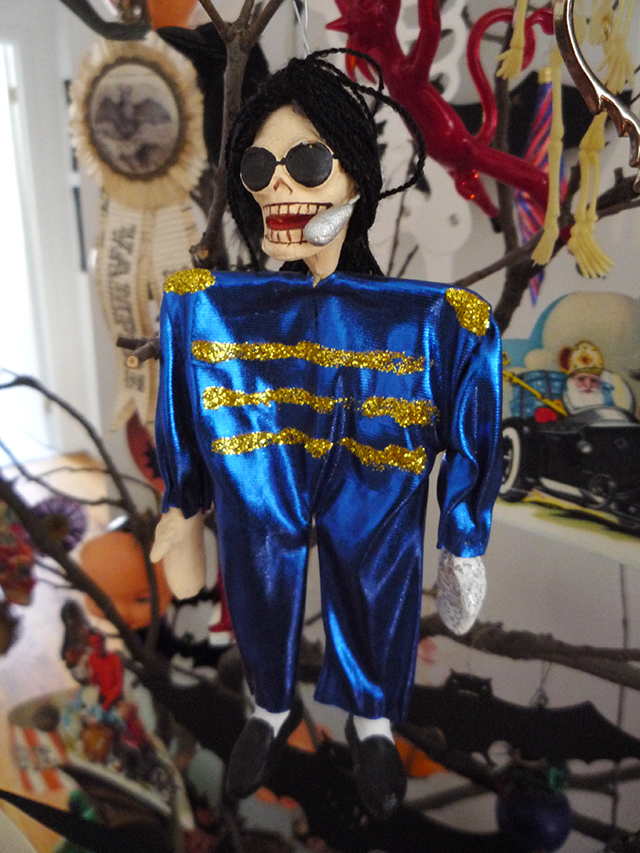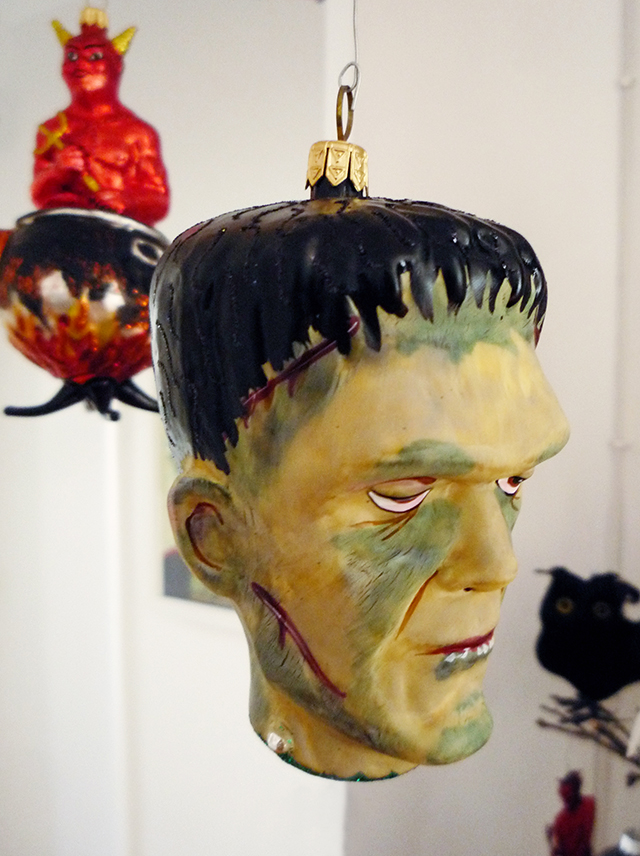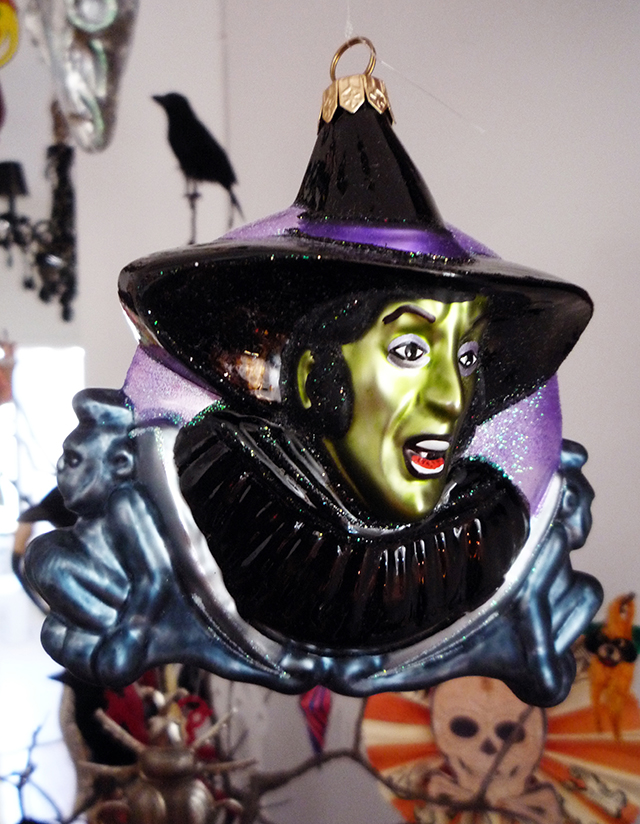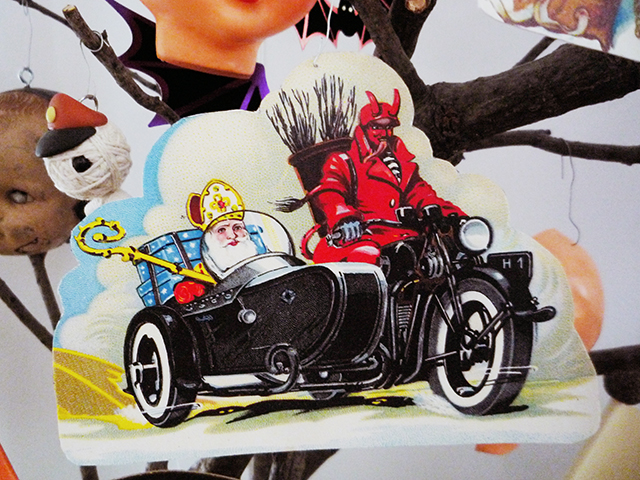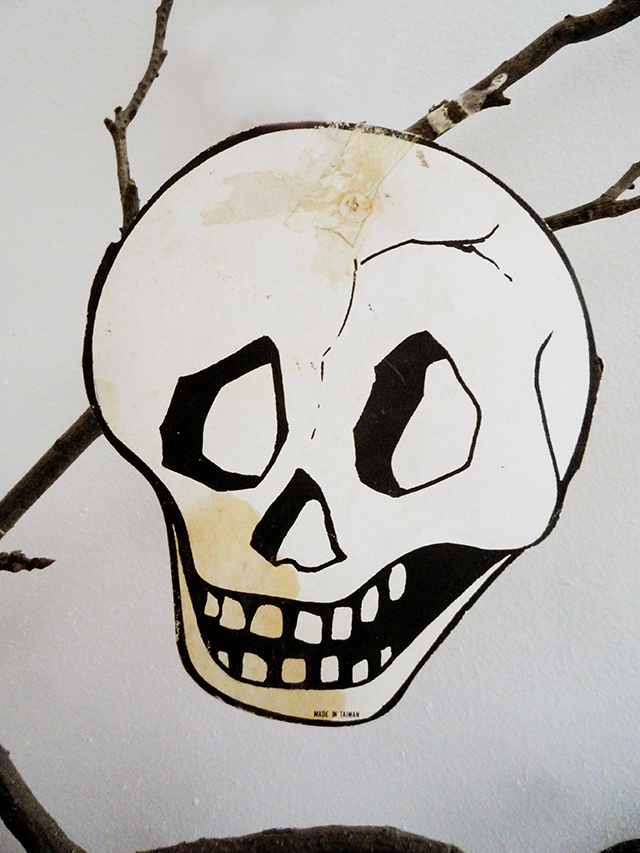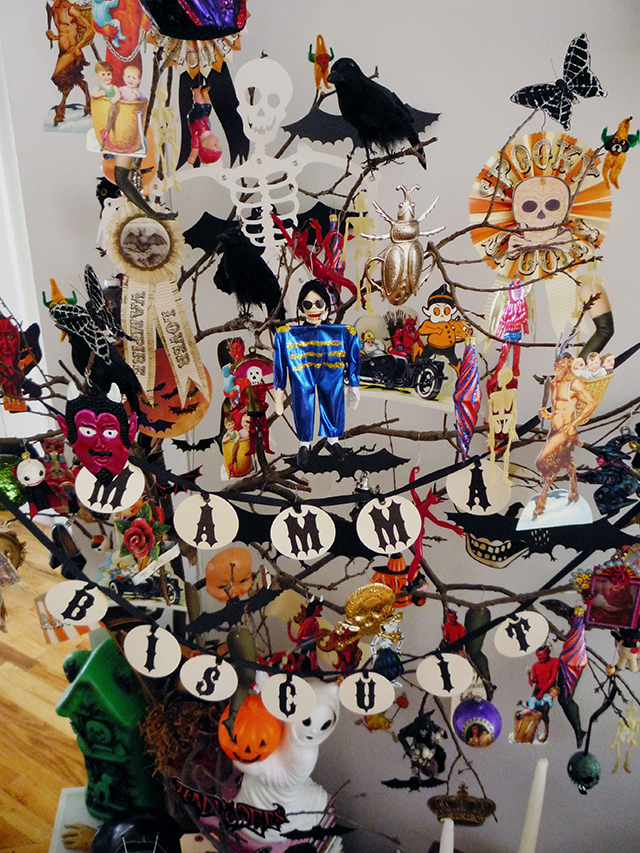 So that's it folks, our tour has finally come to a conclusion. Only two more weeks before we unveil Mamma Biscuit's annual Halloween costume and this year, it's gonna be more EPIC than last year, if you can even imagine that!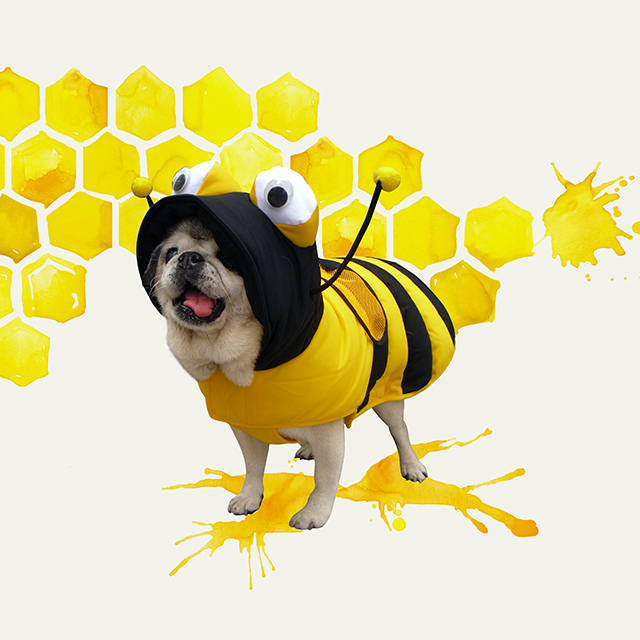 Enjoy