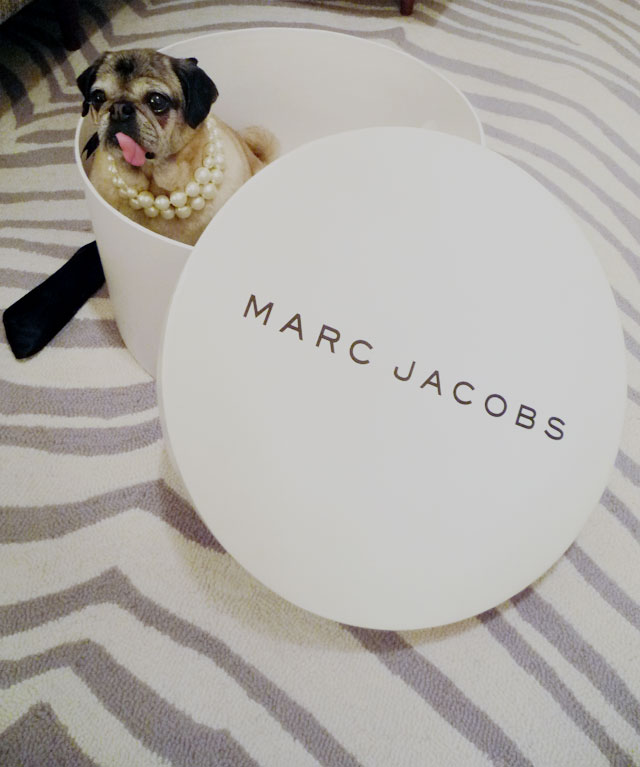 Let's face it people, Mamma Biscuit is in high demand. The Biscuit household receives numerous phone calls daily with requests from designers from all around the world seeking Mamma as their next muse. Everyone from Vivienne Westwood, Chanel, Sonia Rykiel, Alexander McQueen, Valentino, Dior, Proenza Schouler and Marc Jacobs—the list is endless. These designers are all looking to book our little gremlin for runway or print and I have to be honest, it's hard fitting her into these requests while still respecting Mamma's mandatory 22.5 hours of sleep a day—somehow though, we manage. On another note, don't worry about our little bitch following in Linda Evangelista footsteps—she'll get out of bed for a mere soft-chew treat let alone $10,000 so the designers who work with her are saving a whole lot on pay role!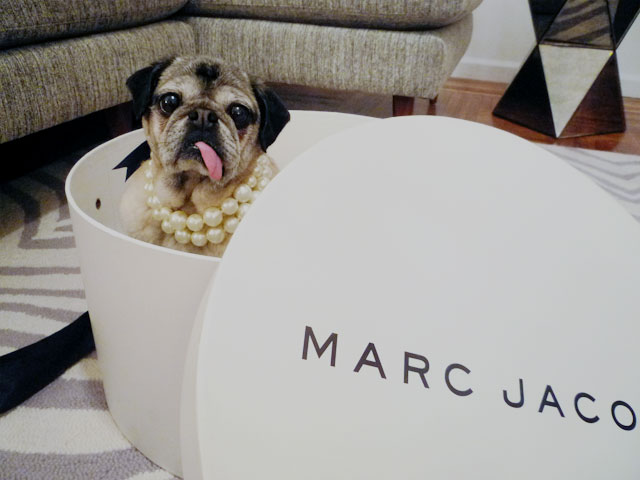 With that said, it comes as no surprise that Marc Jacobs and his camp have requested Mamma Biscuit for their new print ad campaign. Marc is clearly looking for a fuller more stout model with four legs and a healthy tongue and Mamma is in high demand and on his radar. The backstory here is that Marc was very disappointed with the ad campaign he created a couple of years back with Victoria Beckham. Remember those photos of her robotic body spilling out of a shopping bag? Anyway, Marc wants to recreate the same concept but with a more appropriate muse and a handbag box instead of a giant shopping bag.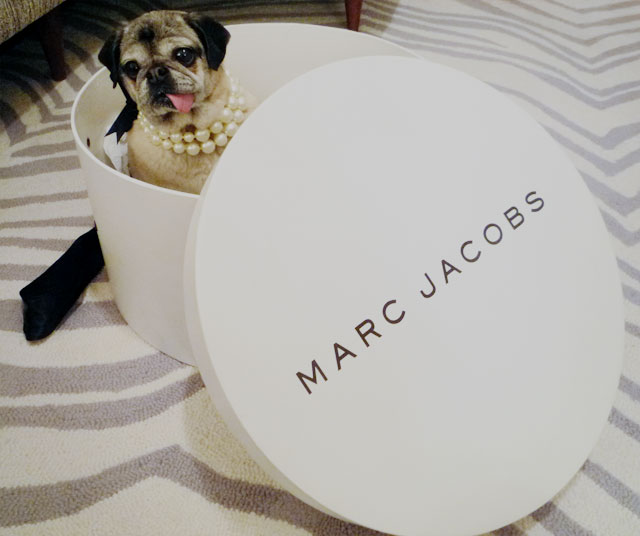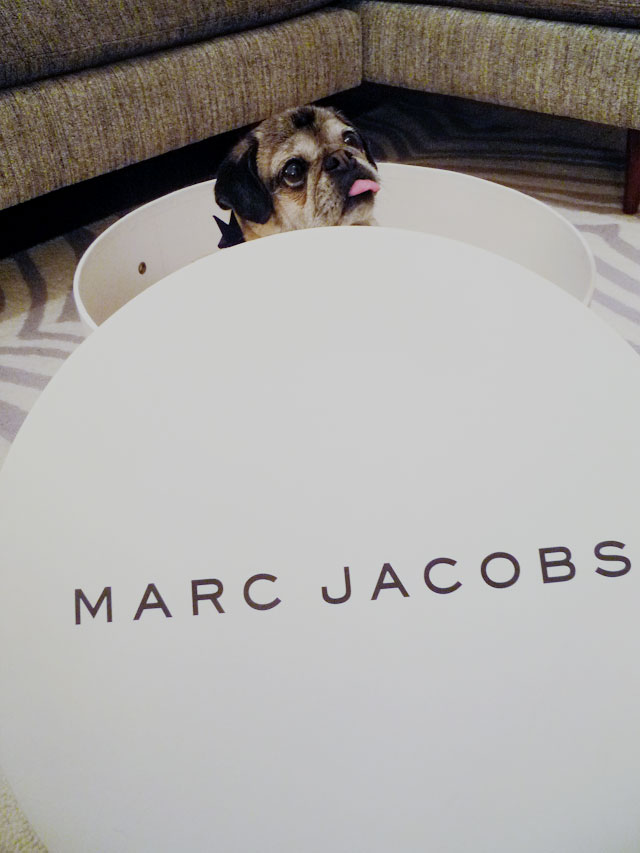 Here are a few photos from Mamma's highly anticipated photo shoot. Yeah, I know, I have a problem with editing, so just deal with it! Our little gremlin is wearing accessories from the current Marc by Marc Jacobs Collection and the jumbo handbag box was furnished by Marc himself. Honestly, we are going to have a huge fire to burn out once Karl Laggerfeld gets a glimpse of these photos—she is not married to Chanel by any means however he can't expect exclusivity from Mamma at the height of her career.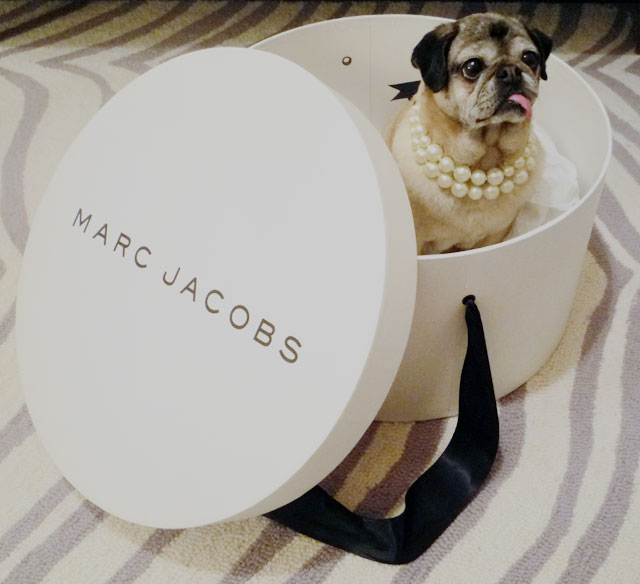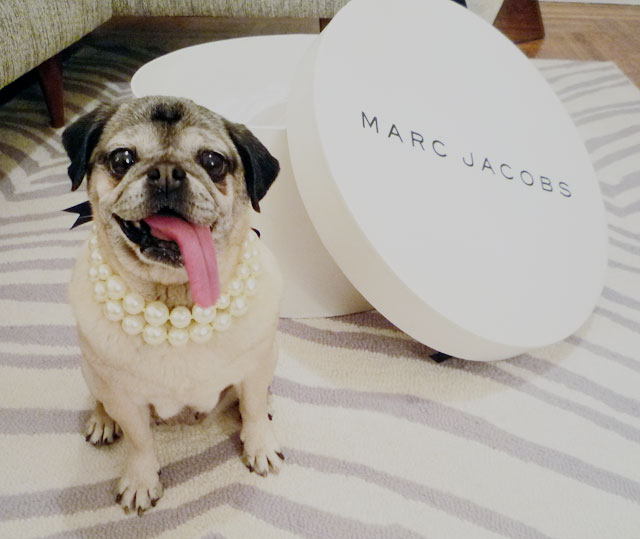 Our little girl is channeling the best box of couture chocolates on the planet in these photos. Go on, bite into these photos—they taste sooooooo GOOD!