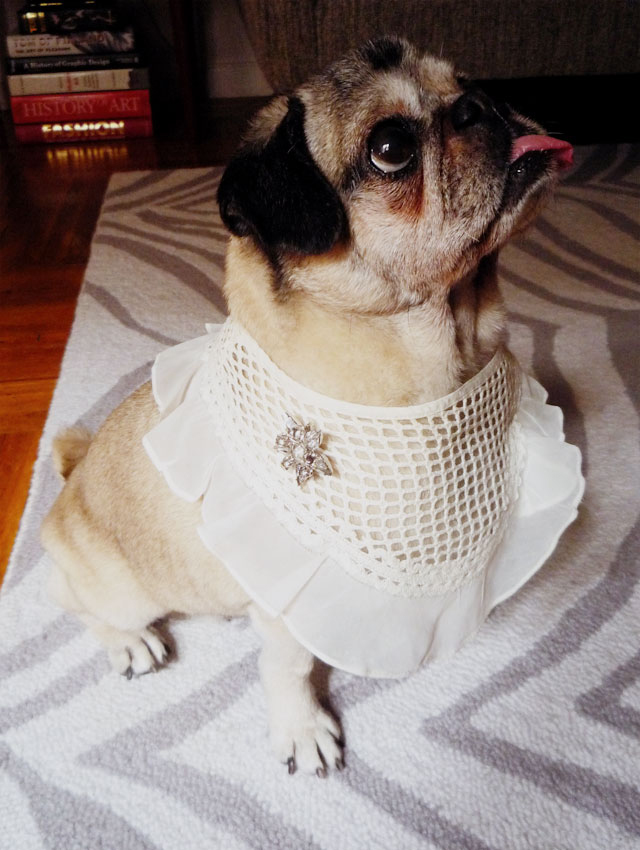 Mamma and The Biscuits had the lovely opportunity of revisiting the St. Lawrence Antique Market in Toronto two weeks ago and stumbled upon a dealer who sold handmade bobbin lace, trim and collars from the 1920's to the late 1950's. The dealer, Janet Alderman, had an extensive supply and knowledge of antique linens and lace and assisted our Mamma Biscuit in a fitting for two wonderfully chic collars from the 1940's—all while giggling the entire time as we wrapped Mamma's mink stole in satin and lace! Thankfully she found humor in it all and didn't think we were a pair of loons or call the ASPCA on us. Moreover, it was quite comical how Mamma drew in a crowd around Janet's booth of other sellers laughing and giggling at the prospects of a pug wearing a Marlene Dietrich inspired collar. Hey, why not? Some dogs enjoy wearing a bandana wrapped around their neck, Mamma enjoys vintage lace and satin—that's just how the doggie biscuit crumbles!
The first collar that caught my attention was this fantastic bobbin lace-netted collar with ruffled trim. The moment we wrapped this baby around Mamma's neck, I knew she had to have it—I think she even licked my hand to give me her approval. This chic look just fell into place when we paired it with a vintage diamond brooch from Mamma's private collection! Honestly, I can't take how old guard Hollywood Mamma Biscuit looks here—maybe I should have turned these photos over to grayscale for further effect!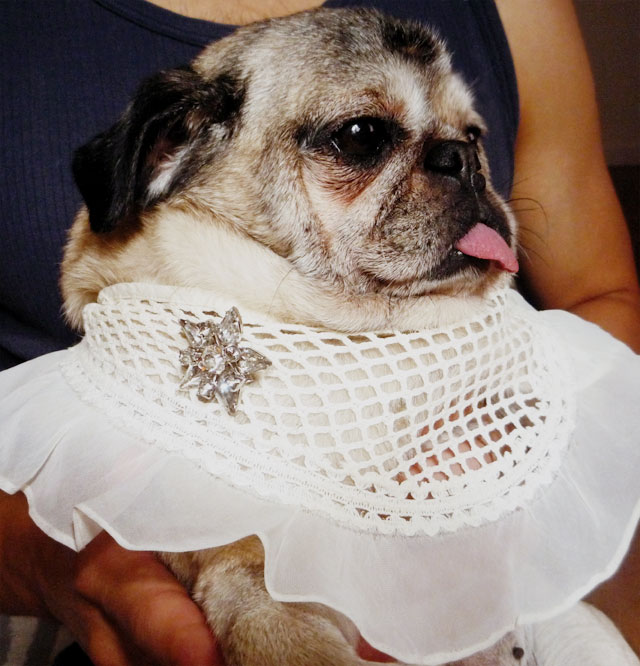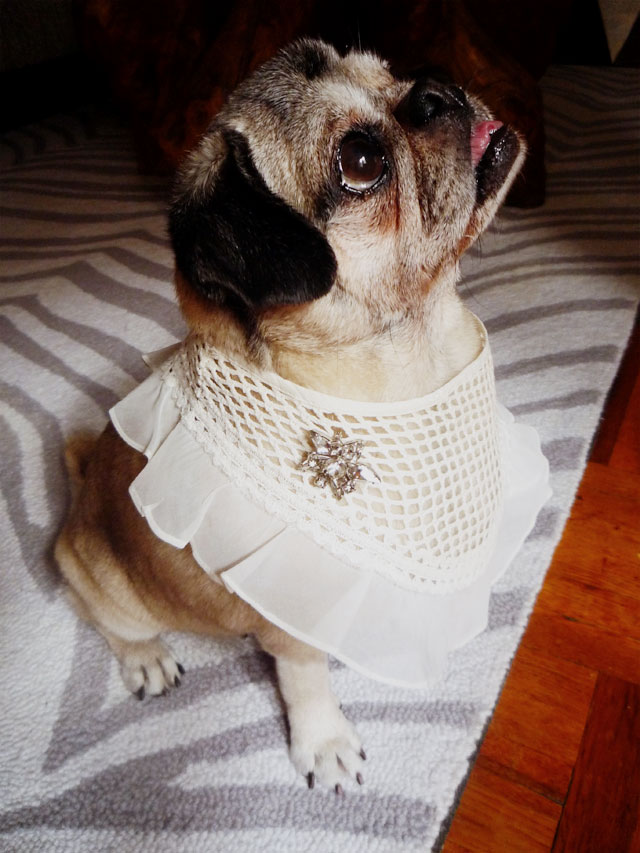 The second collar that fell into my hands was this super chic and super delicate satin collar with laced detail. The color alone perfectly matched Mamma Biscuit's fawn-colored coat. We used a matching cream Dalmatian brooch with gold detailing from Mamma's private collection as a closure for the collar and to add more sophistication and glamour to the overall look!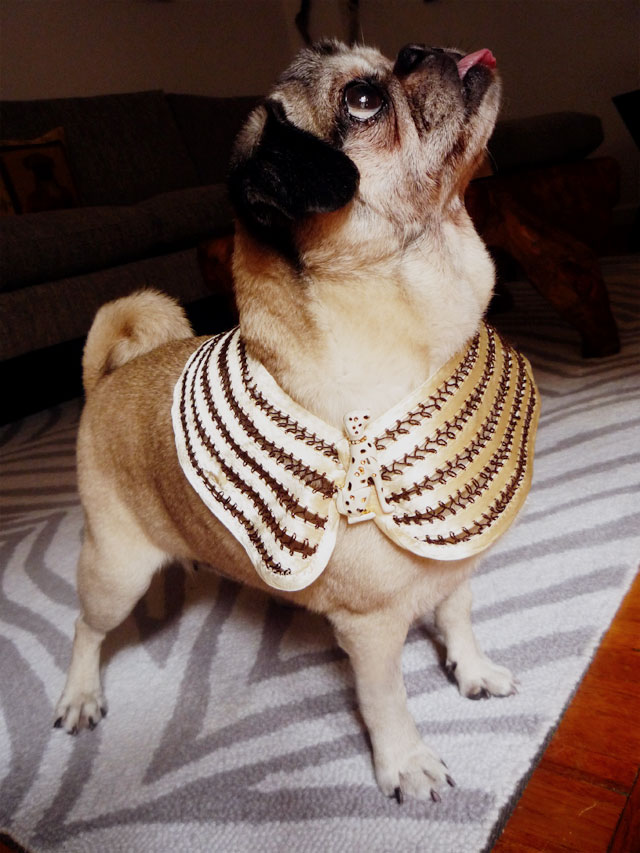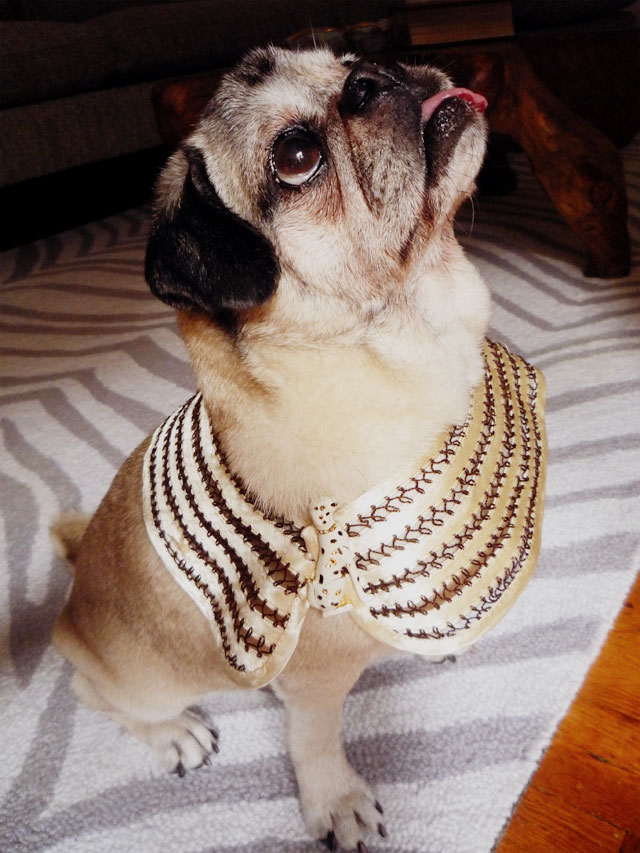 With these two collars, Mamma Biscuit is totes ready for the early Fall season. A time when the weather calls for something lighter than a sweater and without compromising impeccable style!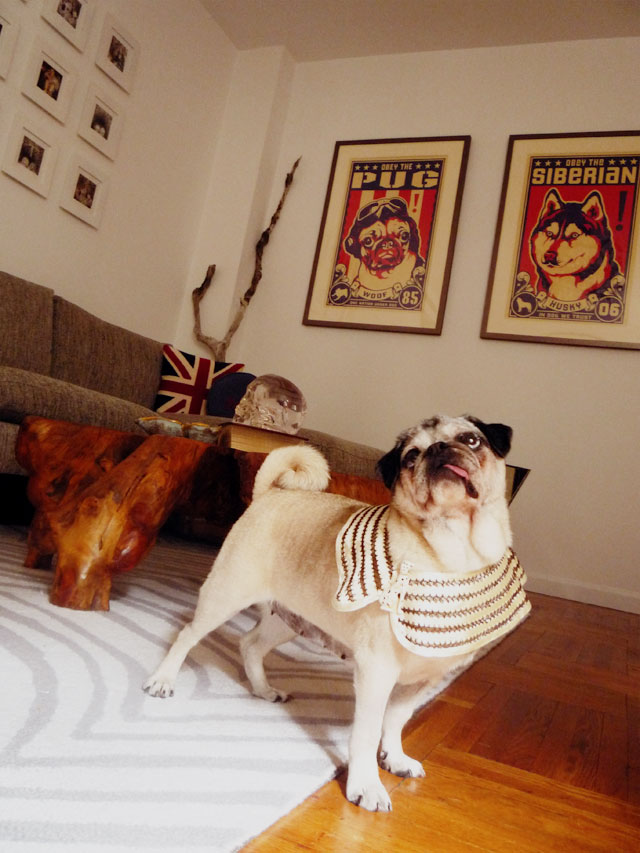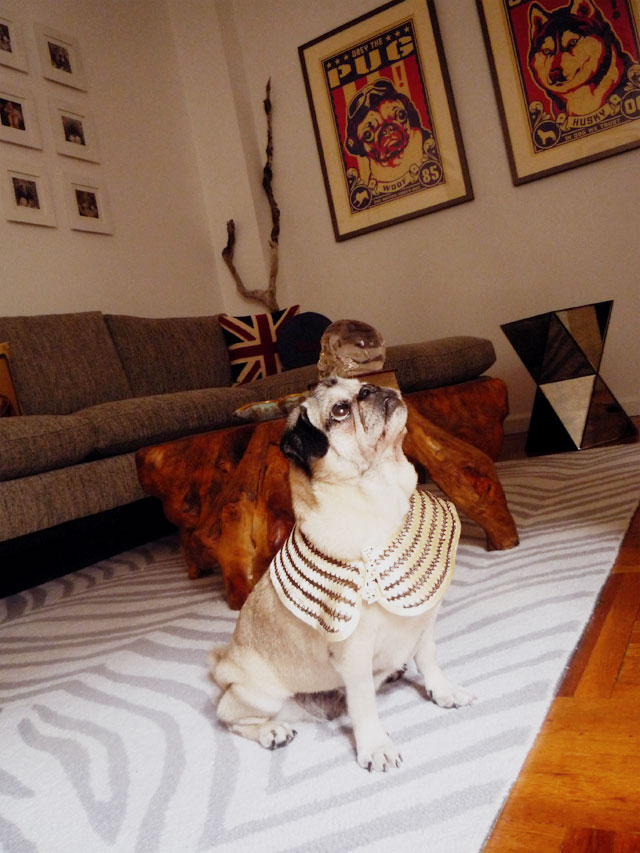 Enjoy