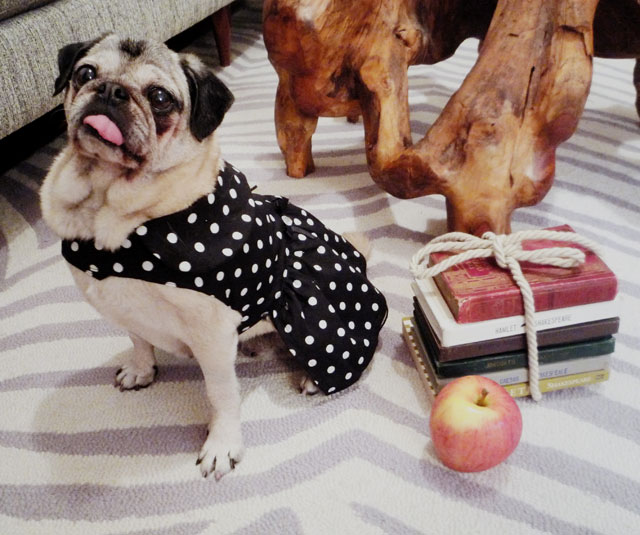 Labor Day has come and gone and the easy and carefree summer days are coming to a close. The new school year has just begun and Mamma Biscuit has been preparing for her first day of class. Surprised? Our little bitch may be 10 years old but she's never too old to continue to higher her education and to brush up on her literature studies. Yes, we run a tight ship at the Biscuit household—ok, we may not be as strict as Madonna, afterall we do allow TV watching (a whole lot of it in fact), magazines (OK Magazine and the Inquirer mostly) and bouquet's of Hydrangeas in the house, however, we also expect our little gremlin to stay sharp and engaged! So Mamma Biscuit has enrolled at the local community college to take a Literature 101 course. She's prepared to throw herself into the classics—Hamlet, Romeo and Juliet, Julius Ceasar and Macbeth among many other works from Shakespeare—and boy is she excited!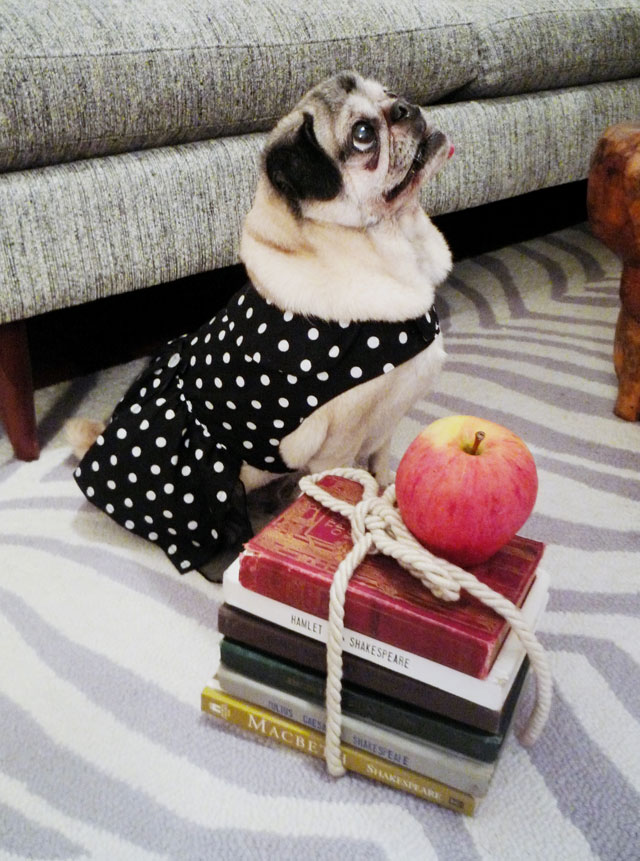 Now, to prepare for the curriculum of this class we're sending Mamma Biscuit off in style with a fabulous new black dress with white polka dots for her to wear on her first day (a good first-impression is very important), a stack of our original copies of Shakespeares' works tied together with a rope/belt from my Jean Paul Gaultier sailor-inspired pants (she has two gay dads, what the hell did you expect), and a nice juicy apple for her professor as a greeting gift! Now if that doesn't reek of an A+ then put me back in remedial classes with detention for a month—what the hell do I know!
Lastly, let's all pray that our little bitch actually goes to class this year. Mamma is easily distracted and has a tendency to hop into open car doors (slut) and is always looking for a treat to snack on—especially while smoking in the girls bathroom. I can just see her now running down some dank hallway into the girls bathroom dragging our books all over the floor only to have a smoke with Divine and her hair-whore friends to bitch about having parents who won't buy her a pair of Cha Cha heels—they seem to be all the rage this year!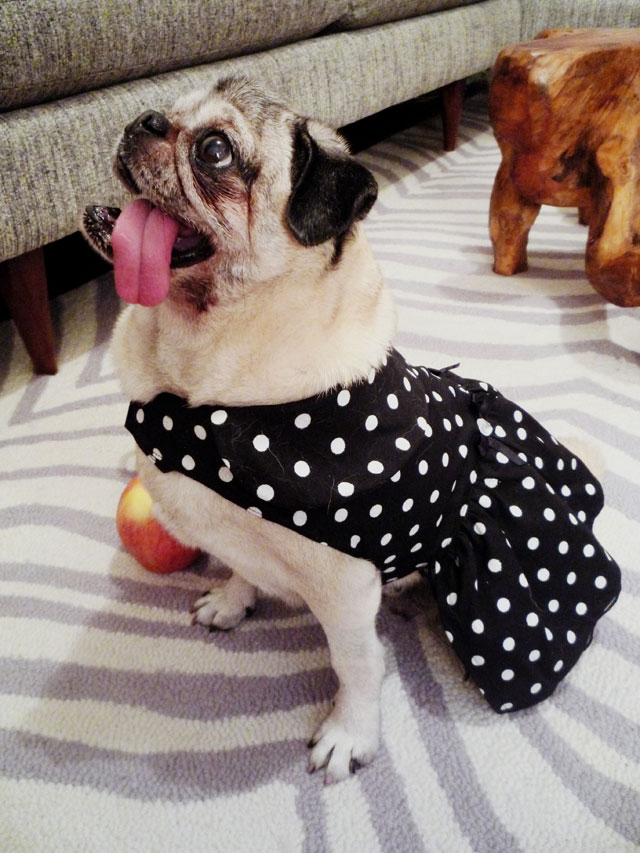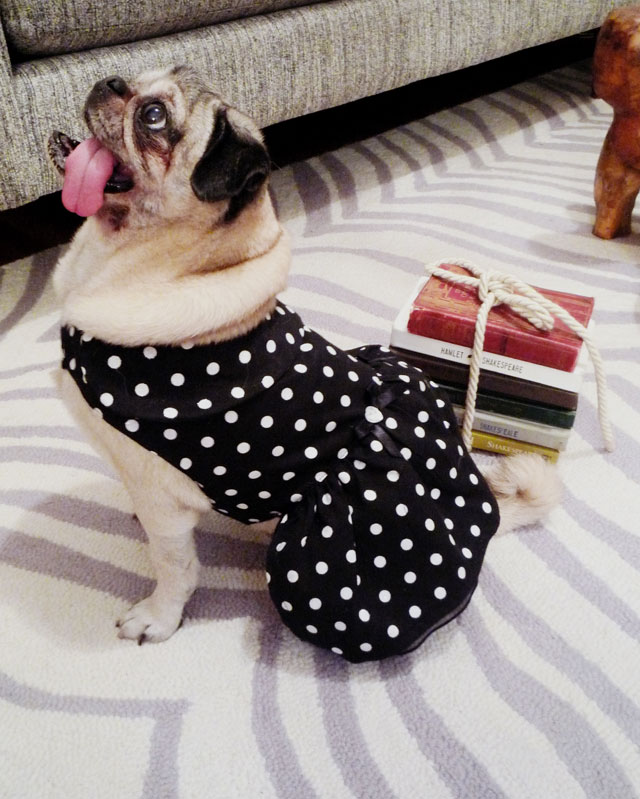 Enjoy the new school year and BEHAVE!