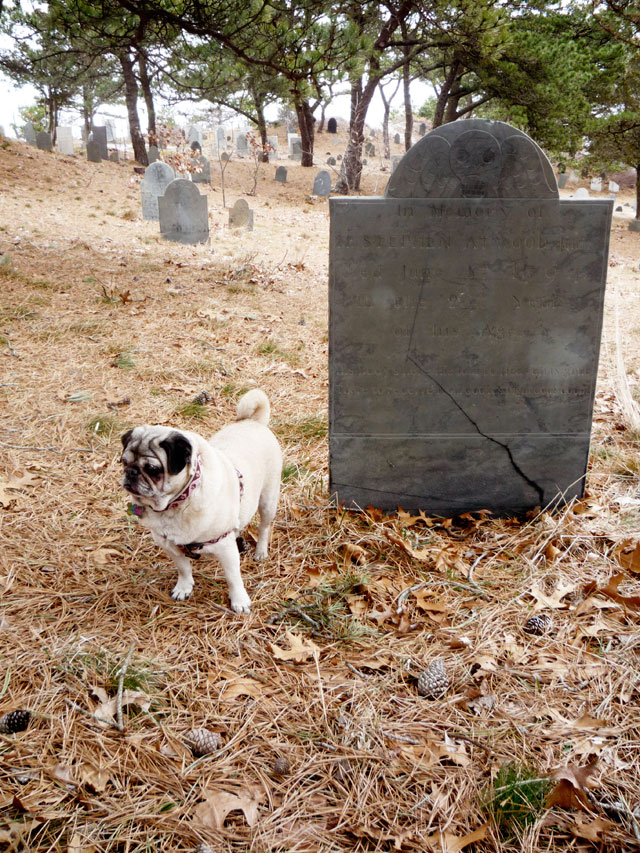 Mamma Biscuit has definitely had her share of graveyard experiences. Don't get me wrong, our Biscuit isn't necessarily draped across a tombstone dressed like Stevie Nicks on a Friday night (although knowing me, I could possibly make that happen for her). She's not lighting candles and hanging out with the Goth kids and listening to The Cure either! She does however enjoy the serenity and silence that can only be found in a crumbling graveyard. We Biscuits also love the Fall Season and the upcoming Halloween holiday so to get into the spirit, I thought I would relive these photographs of one of our many visits to a graveyard—this one located in Provincetown!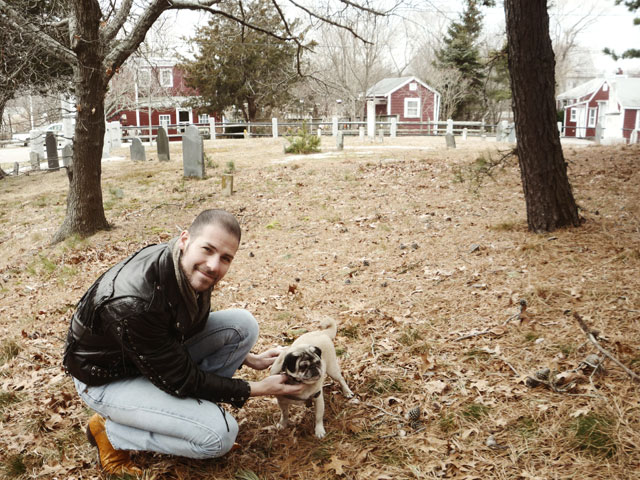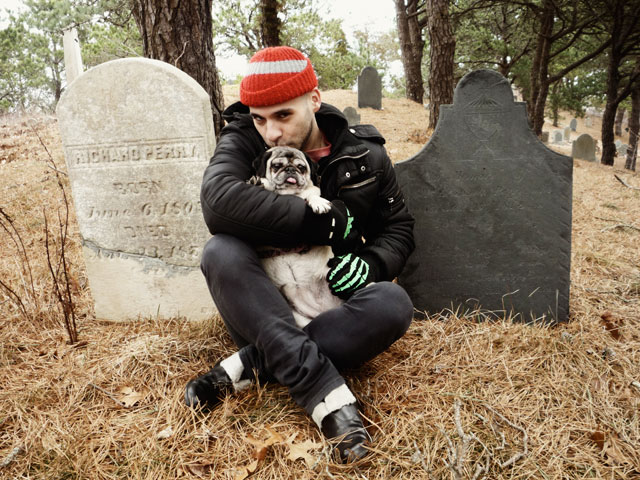 There is something really funny about watching our little gremlin weave in and out around crumbling tombstones with faded epitaphs and hearing the jingle of her collar tags and the crunching sound of her paws on the dead grass below her feet. It's like she's being chased by the Headless Horseman and the only time she'll stop running is when she feels the need to pay her respects to the deceased by urinating all over their resting place!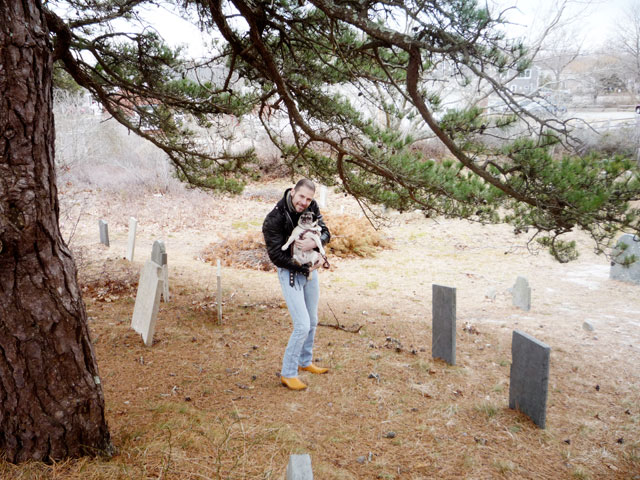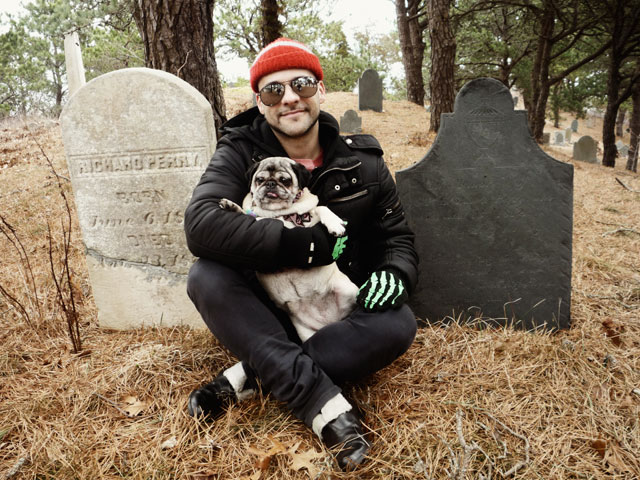 At any rate, here is Mamma hangin' with her two dads in one of the oldest cemeteries in Provincetown. I have no recollection of the exact name of this place (even after doing some light research online) but I can assure you that it is not the main graveyard in town a few blocks away from Commercial Street—we've been to that one too. If memory serves me well, this crumbling piece of history sits upon a hill at the beginning of Bradford Street and affords some spectacular views of the Pilgrim Monument! Mamma Biscuit considers Provincetown to be her second home and the locals love every bit of her as much as she loves them, their town and their graveyards!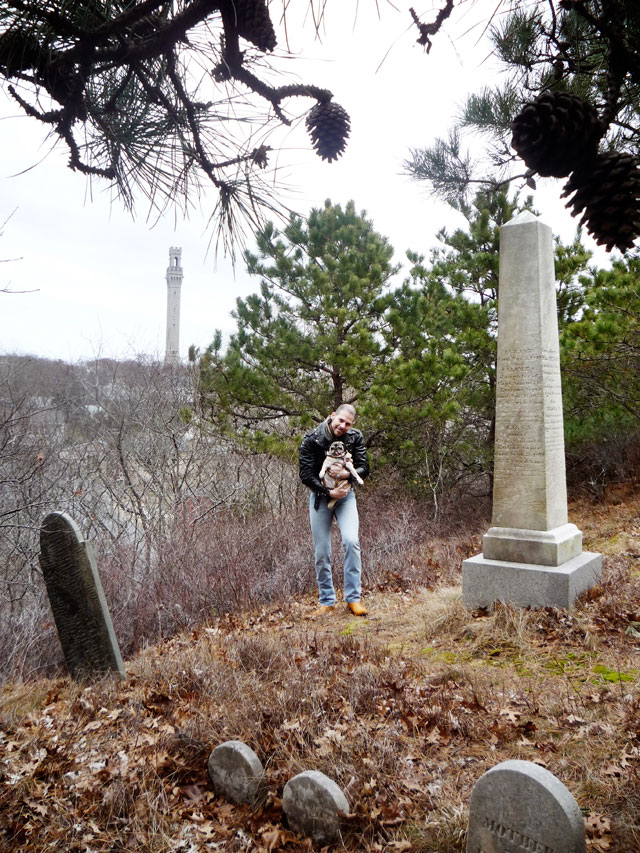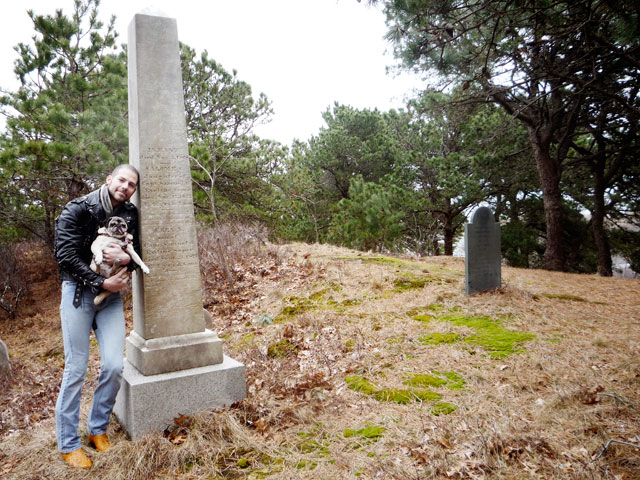 Bring on the really crisp Fall weather, we're ready!
Enjoy