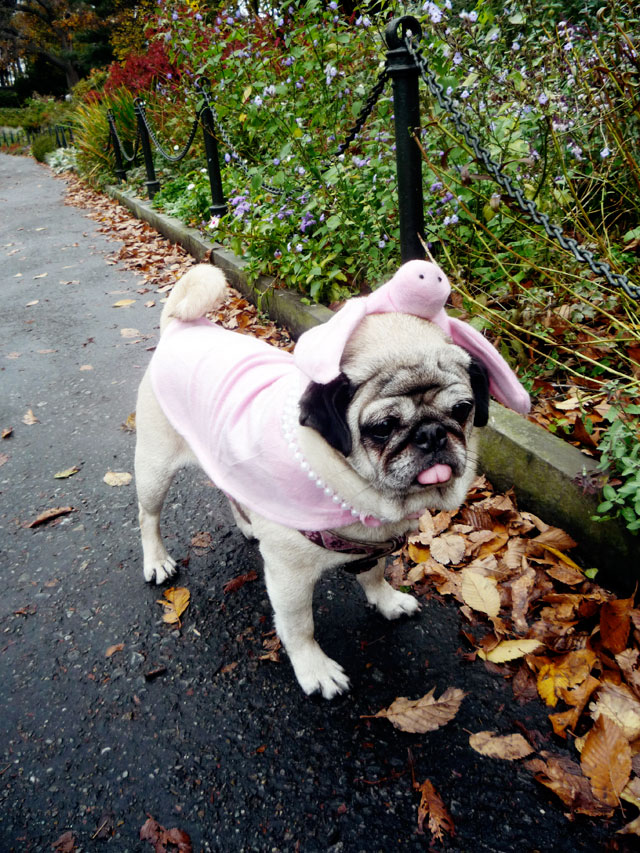 Pig, Pug, it's just one little vowel that really changes the animal in question however Mamma Biscuit's voracious appetite would really be more synonymous with Pig rather than Pug. At any rate, the Biscuits are reliving the ghost of Mamma's Halloween past with these photos of her as "Pearls Before Swine" in 2009!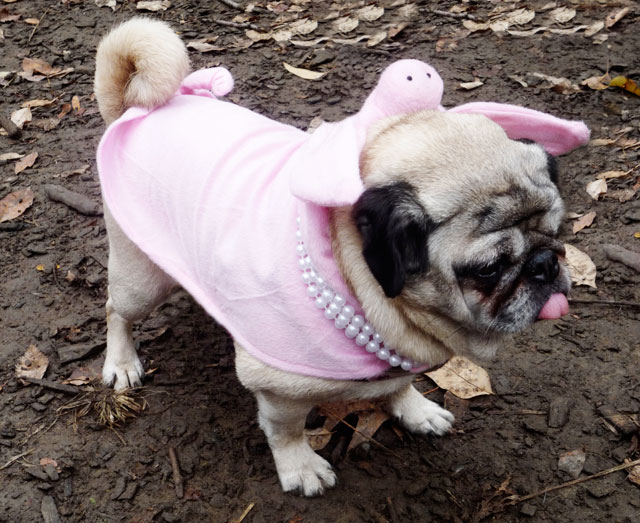 Do you see how muddy and wet the ground was in these photos? The fact that Mamma Biscuit was able to showcase herself in that pink pig suit and run around Fort Tryon Park for almost two hours without getting it dirty is a testament to how dainty she is. Our Biscuit Lady would rather spend an entire day at the doggy spa getting groomed than hanging out in a bacteria-infested dog run! Bitch clearly takes after her two daddies who have been known to obsess over facial masks and pedicures at the hot Korean spot in the West Village!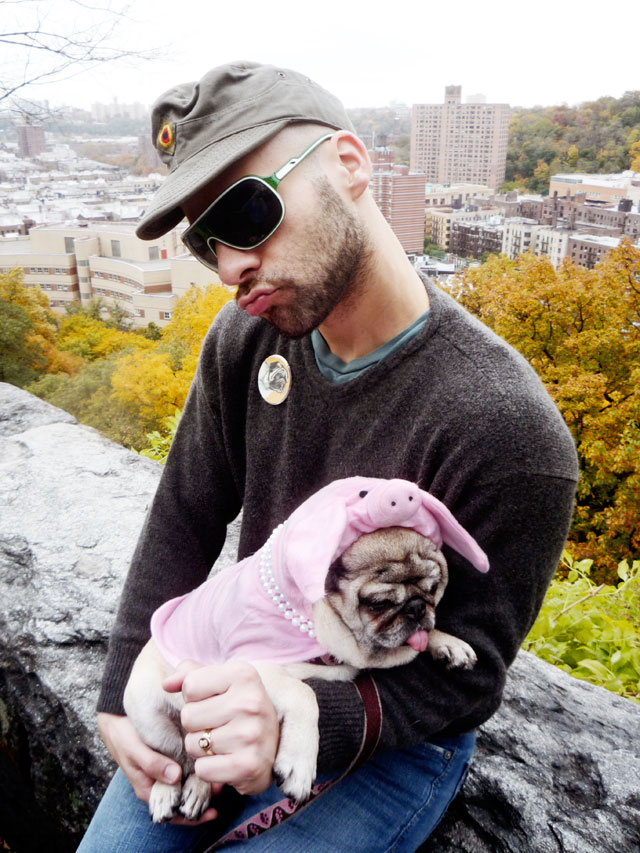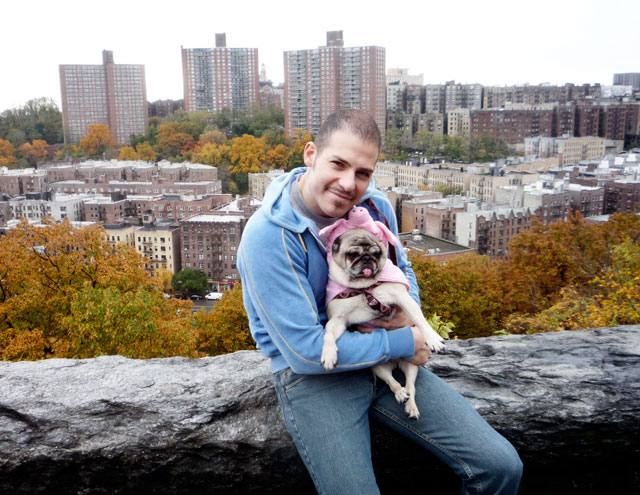 Anyway, here are a few photos of our little gremlin celebrating her first Howl-o-ween here in the big, bad city! This was also the year that I dressed up as John Galliano so don't be puzzled by my pencil thin facial hair—it's not like I was going for a Little Richard/John Waters look—don't get it twisted, people!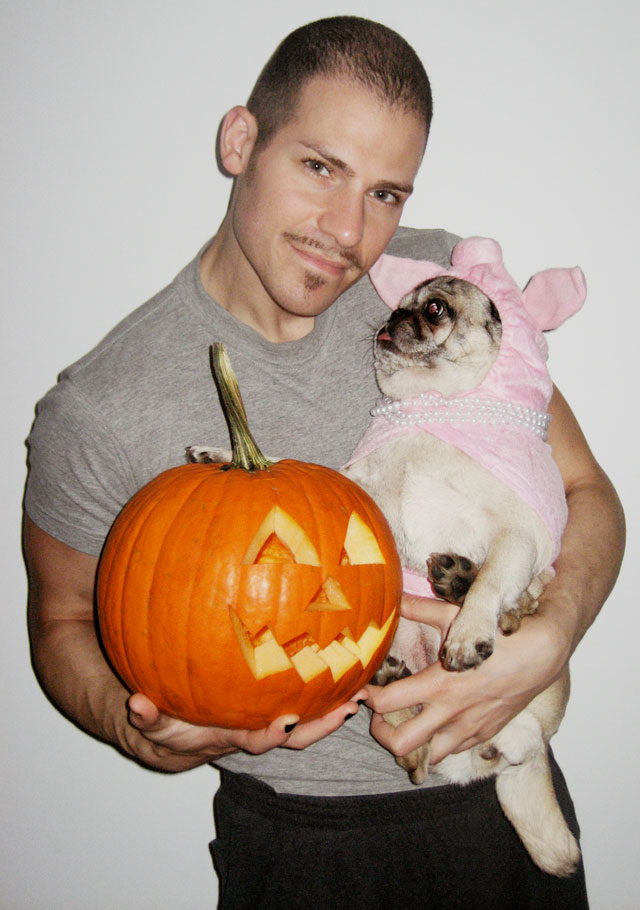 After a day at the park and eating more than her fair-share of soft-chew treats, our Biscuit passed out, snout to the floor at the pug palace while still wearing her costume! Trust me, we tried prying that costume off of her but she just wouldn't budge—so we let her win, as usual!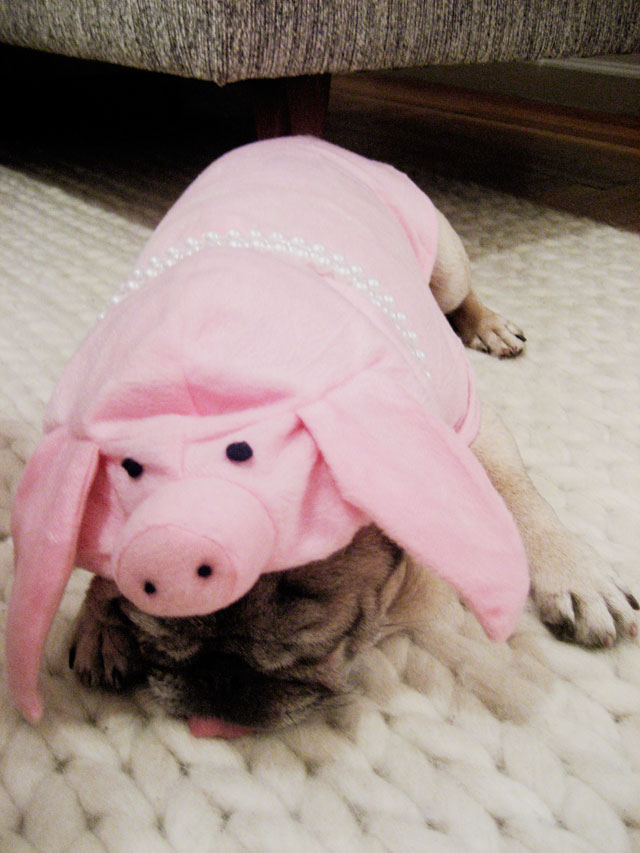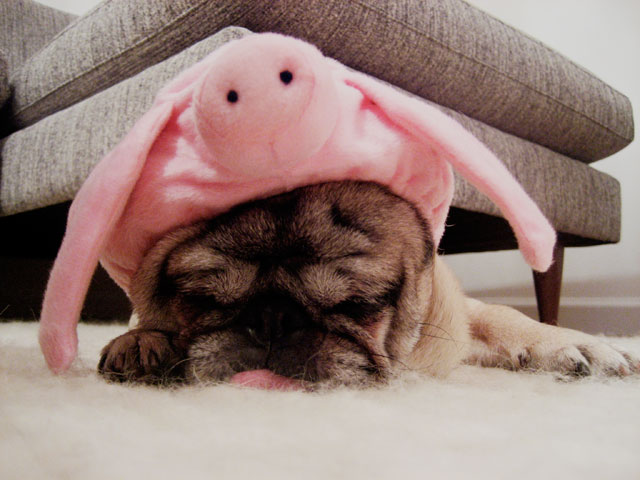 It's nonstop Halloween coverage here at Mamma's little corner on the web, so stay tuned for more!
Enjoy