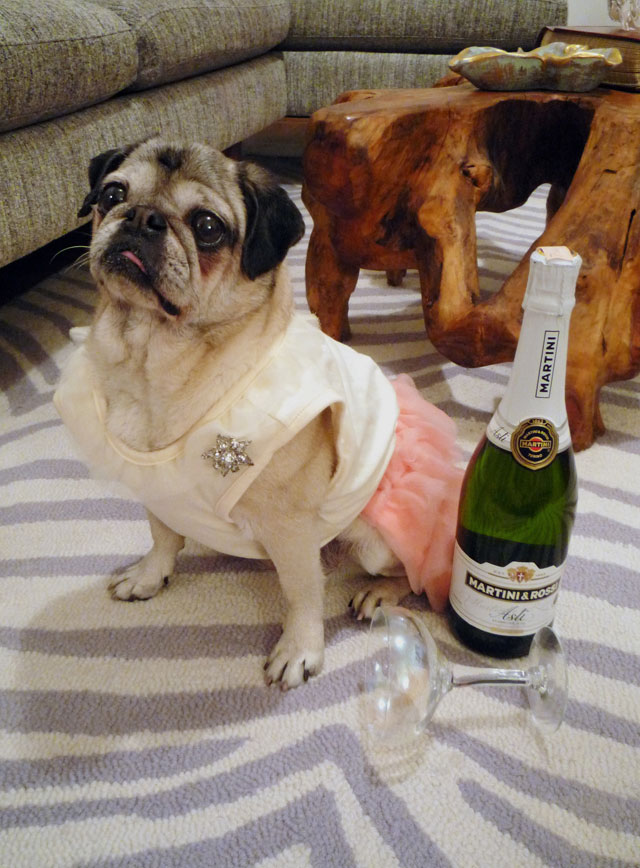 Mamma wants to free her soul—and to get her drink on too! Hey, it's New Years Eve and what else would our Biscuit Lady be up to than getting herself dolled up in a Juicy Couture frock and pregaming at the pug palace before she hits the streets of NYC!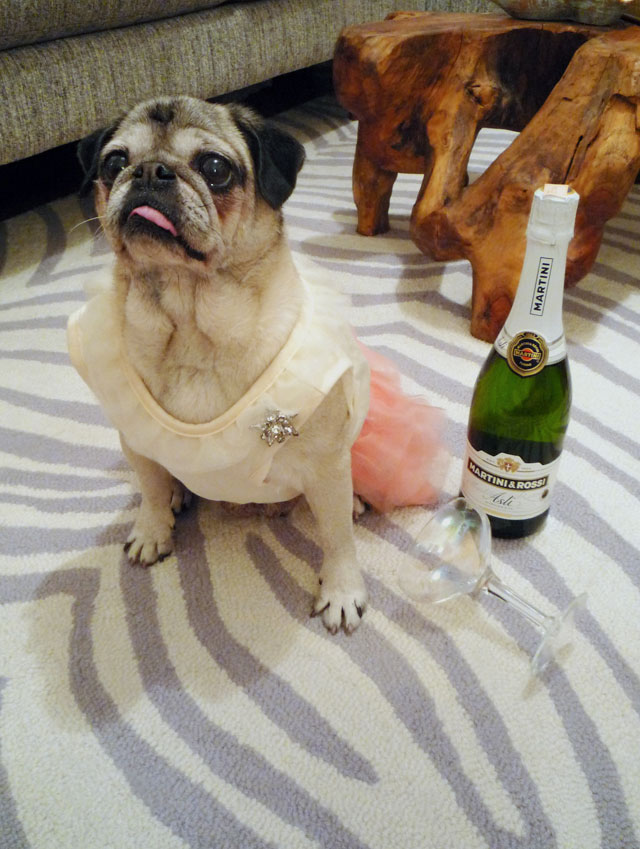 Now our bitch has a really hard time holding her liquor. In fact, simply squatting next to that bottle of Martini & Rossi made Mamma tip her vintage iridescent champagne glass over—and it's not even midnight yet!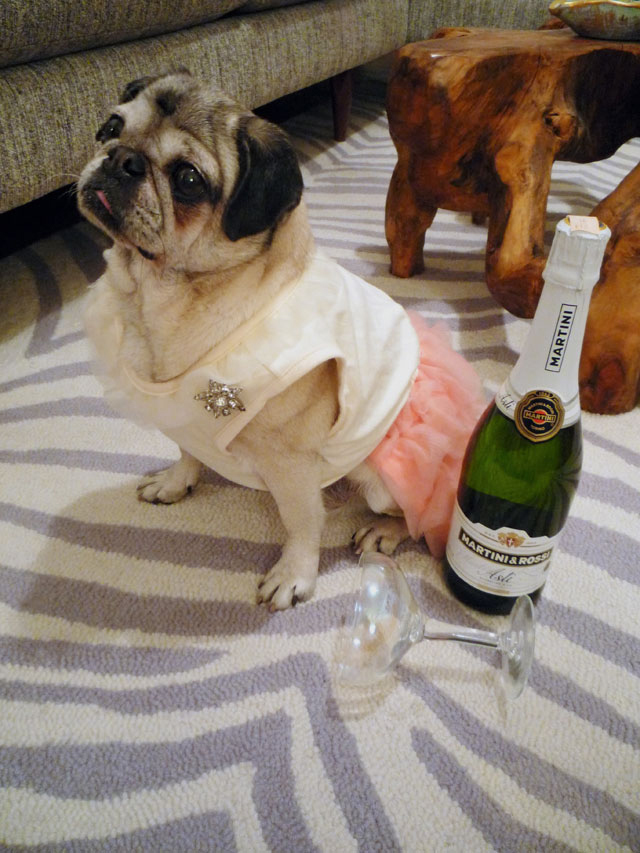 Working Monday through Friday, takes up all of Mamma's time, if she can get to the weekend, everything will work out just fine! That's when she can go crazy, that's when she can have fun, time to be with her daddies, time to come undone! Where's the party, Mamma wants to free her soul. Where's the party, Mamma wants to lose control! Not too much control we hope. Just a few extra treats and snuggle with our gremlin before we head out to our New Years Eve festivities will be enough for her to ring in the new year!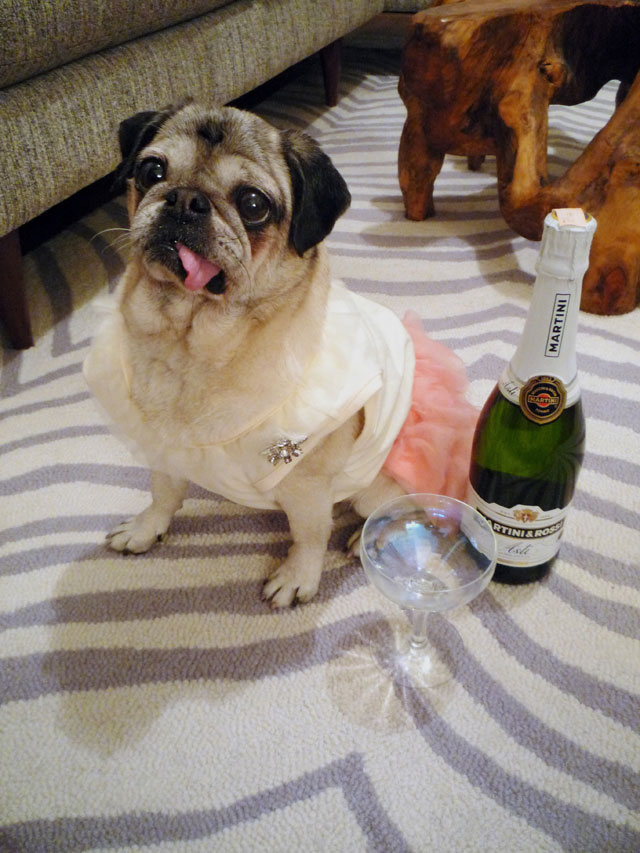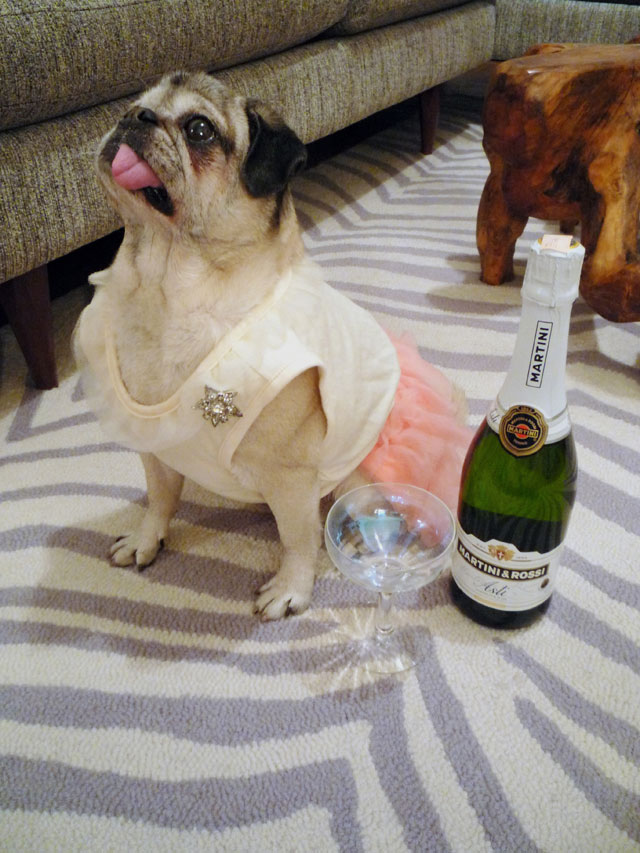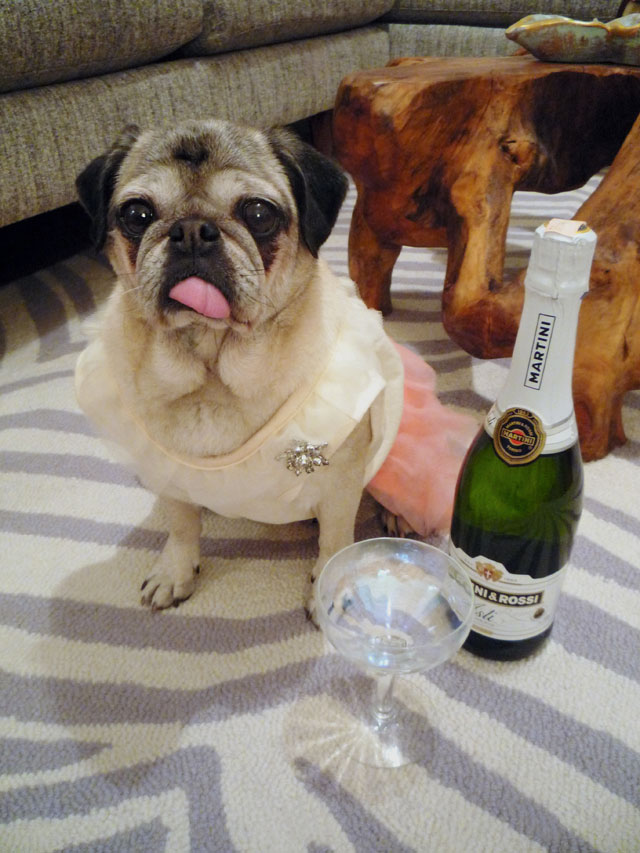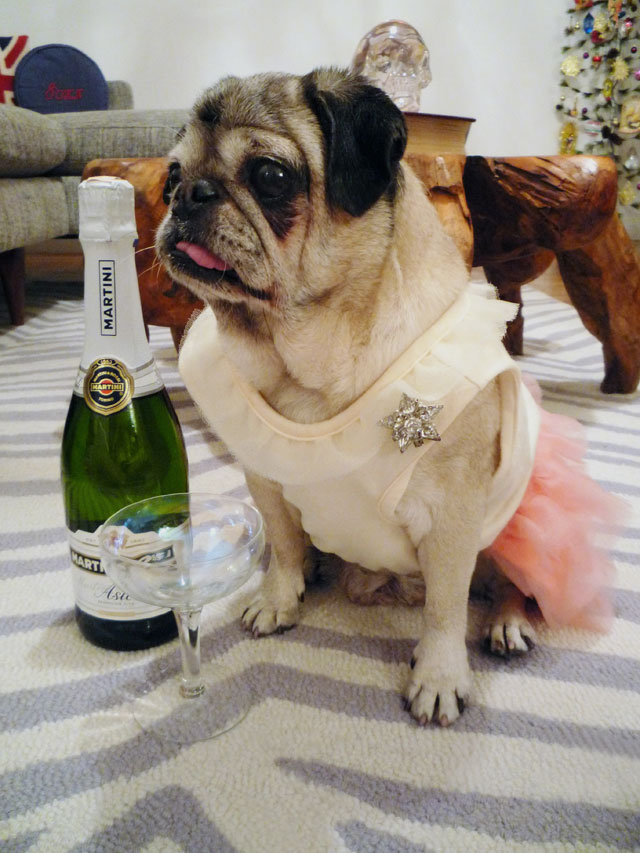 Mamma and the Biscuits would like to wish everyone around the world a very Happy New Year! The Mayan calendar may be coming to an end but Mamma Biscuit has bigger and better plans for 2012 and beyond—so stay tuned!
Enjoy