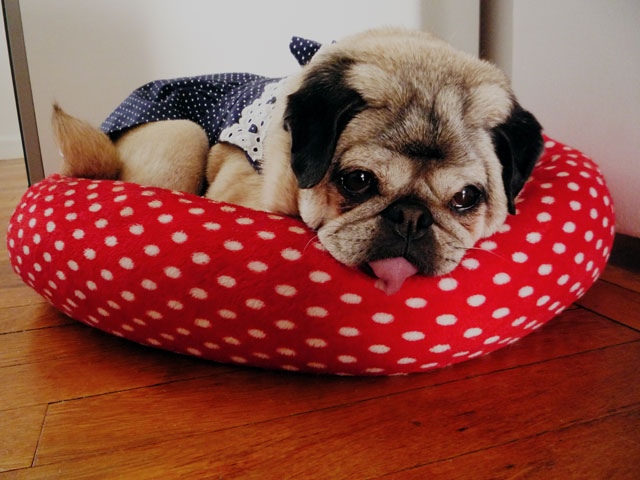 After several days of meticulously packing Christmas decorations in boxes and seriously exercising our organizational skills, Mamma's holiday workshop at the pug palace has officially come to a close! Yes, we are well aware that the Epiphany (celebrated by most Italians on January 6th) has yet to arrive but y'all need to understand that these gigantic displays in our apartment have been up since before Thanksgiving—and quite frankly, has made us all a little bonkers! So Mamma has given us the go ahead to take everything down and to restore her home to the minimal, preholiday floor plan. I know that this is a very sad time of year for all of you Christmas fanatics out there—at this point, depression and Winter blues have set in for most of you but be rest assured that Mamma Biscuit will be covering all new holiday decor, tips and ideas throughout the year to get everyone's juices flowing for Christmas 2012—and boy do we have bigger and better plans for next year! Until then, we are enjoying the cavernous echo within our apartment after dedecorating the entire place. It's amazing how the sheer volume of holiday stuff can absorb the audio/noise level between the living room and the two bedrooms—and yet, that still doesn't stop us from acquiring new and exciting holidays trimmings from month to month! More to come on some fabulous new after-Christmas finds within the next week or so.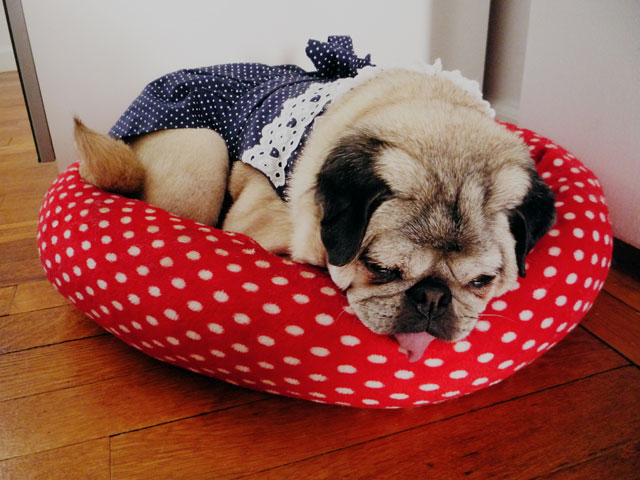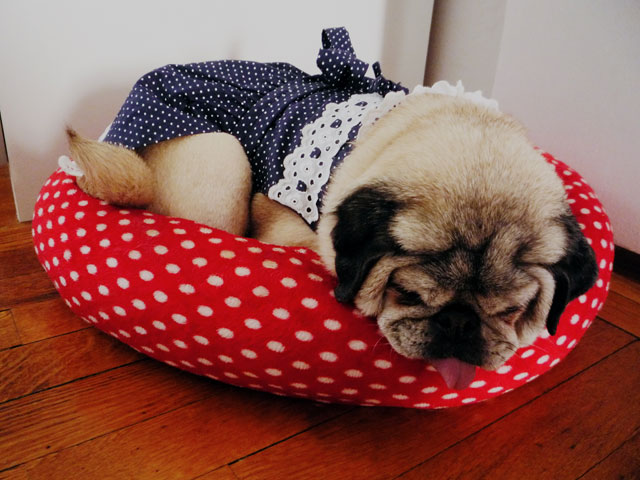 In the meantime, Mamma will be in a deep coma, nursing her holiday exhaustion as you see in these photos! Our girl was quite the social butterfly during this holiday season and now, it's time for some rest and relaxation. What better day to cozy up in her bed than today—the coldest day of the Winter so far! Speaking of that echo in our apartment—Mamma's snoring is beyond amplified. I've said it once before and I'll say it again—her snoring sounds like a pack of pigs being brought to slaughter!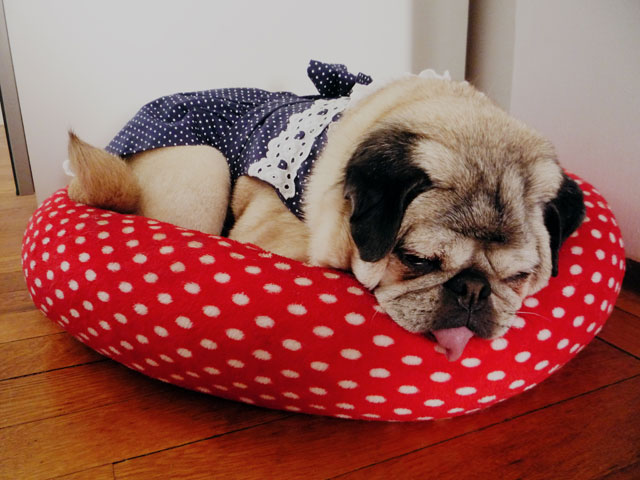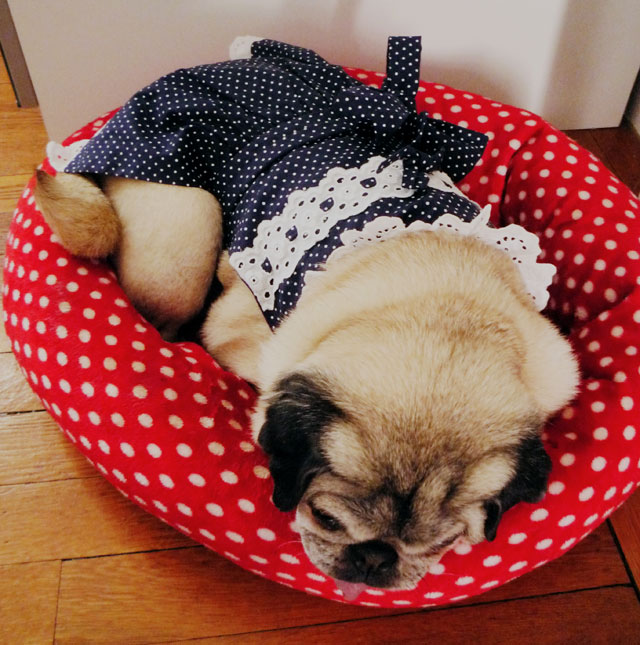 Enjoy and stay warm, it's cold out there!