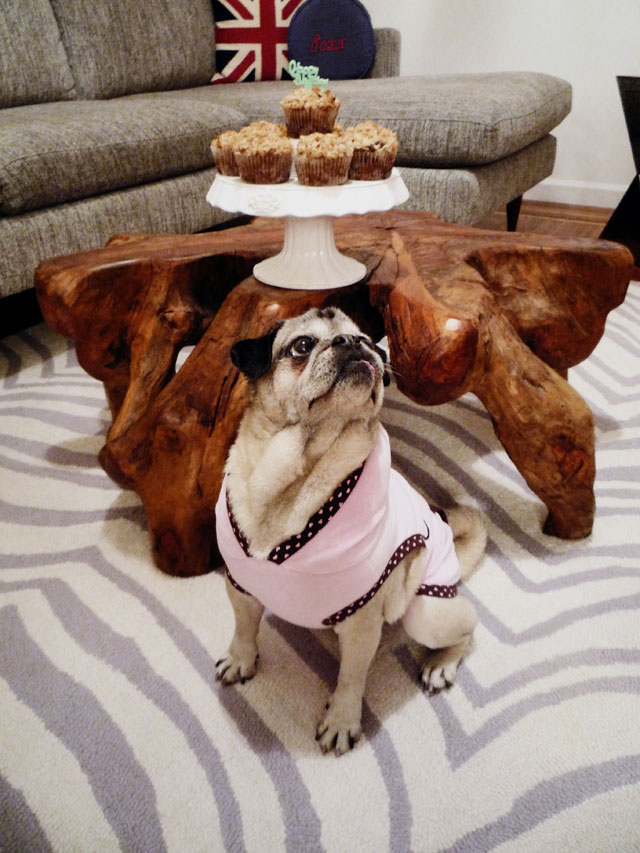 I've been running around this damn tree trunk coffee table all morning waiting for Daddy Tommy to wake up—I've got a yummy birthday surprise waiting for him! Snort, Snort! That's right, today is Tommy's birthday and big Daddy John and I woke up this morning to prepare a cake stand full of Sweet Semosh Banana Chocolate Chip Muffins, and boy is he going to be happy. I mean, who wouldn't want to wake up to this—especially on their birthday?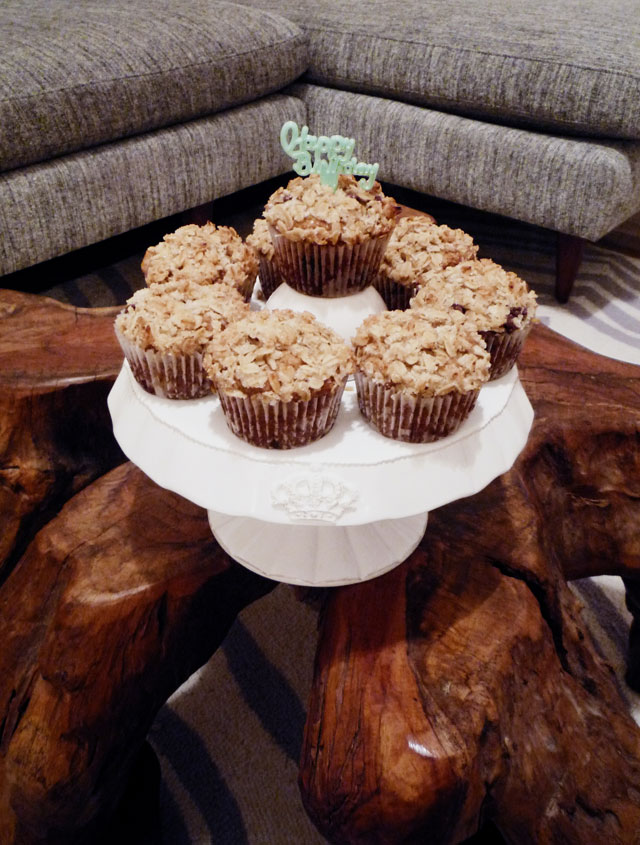 Now this breakfast (or anytime) treat is perfect for those mildly sweet cravings I get from time to time. Oh who am I kidding, my cravings are less specific than that, I'll eat anything those two consider food (at any given moment throughout the day) as long as they are willing to share it with me! I know, I know, I'm supposed to stay away from chocolate chips but that limitation won't matter to the birthday boy or that big lug, John. The banana chocolate chip combination coupled with the streusel topping packed with oats, sugar, and a pinch of salt will be a big hit with my two boys because they dig a good sweet and savory treat the way that I dig a soft-chew buddy treat and a kiss on my forehead!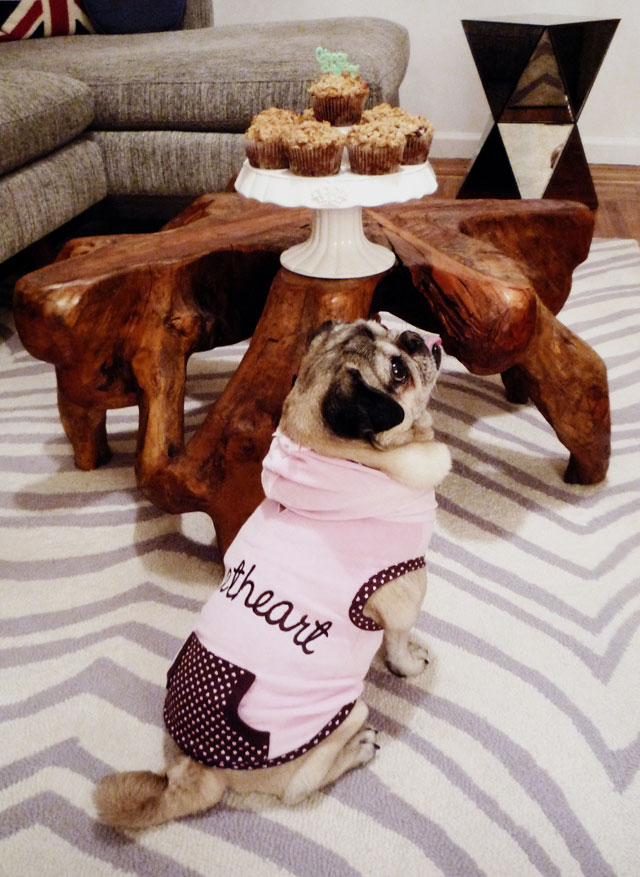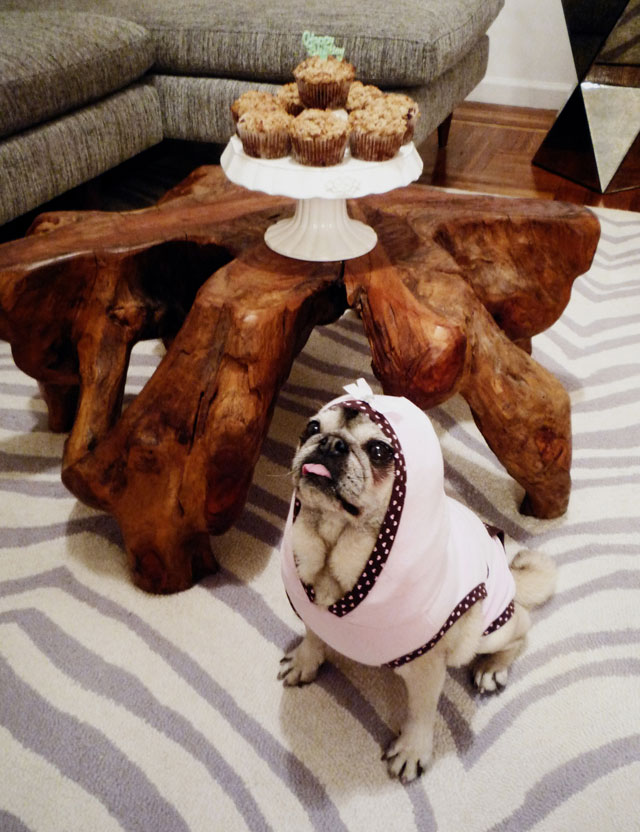 So Daddy John dressed me up in this baby pink hoody with chocolate brown and pink polka dot trimming with the word "Sweetheart" spelled out along the backside in script. I get it! Daddy Tommy always calls me sweetheart and yeah, I'm his sweetheart—just as much as I am Daddy Johns' "best girl" as he puts it!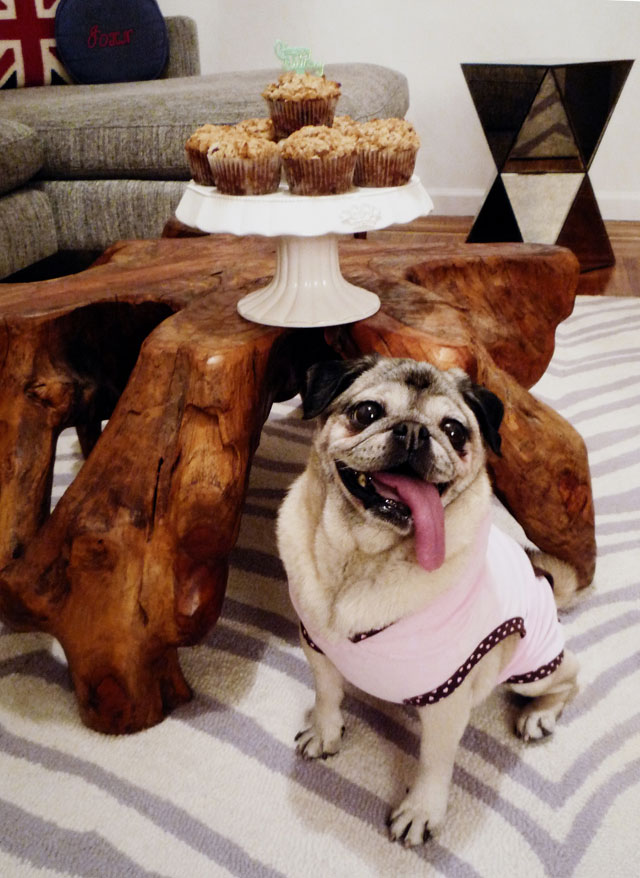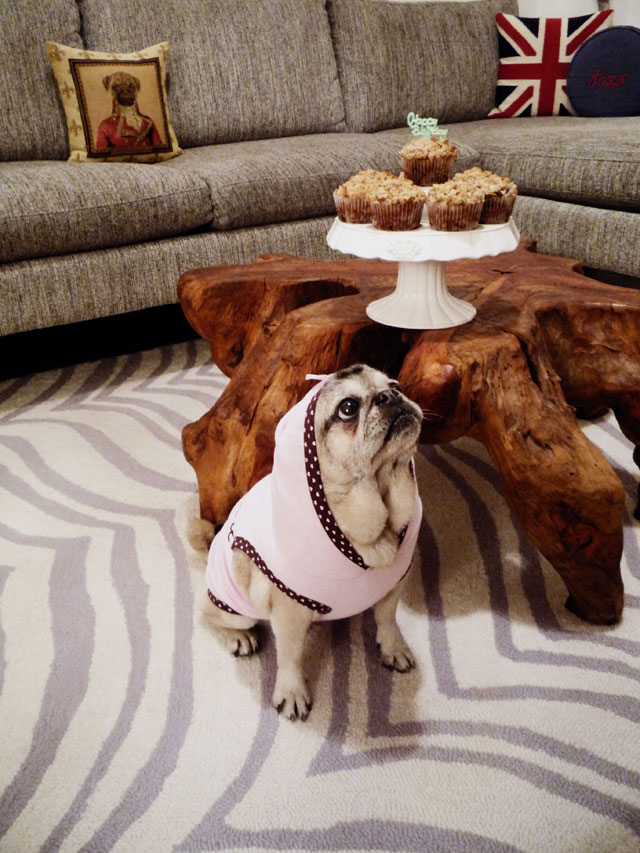 I love them both, I mean, I follow them both around the pug palace like a shadow just to prove my love. Snort, Snort! Anyway, I want to wish Daddy Tommy a very Happy Birthday and to thank him for being the best Daddy a rescue pug like myself could ever ask for! He's so patient and loving. He takes me for long walks, feeds me and likes to snuggle on the sofa at night while that big lug Daddy John pigs out on Snapea Crisps! Snort, Snort! Happy Birthday Daddy Tommy,
I RUFF YOU!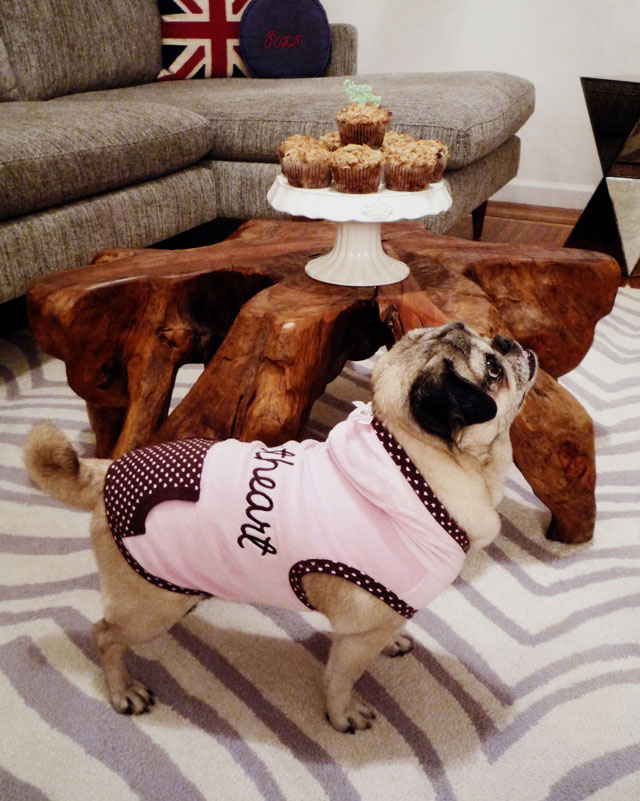 Enjoy