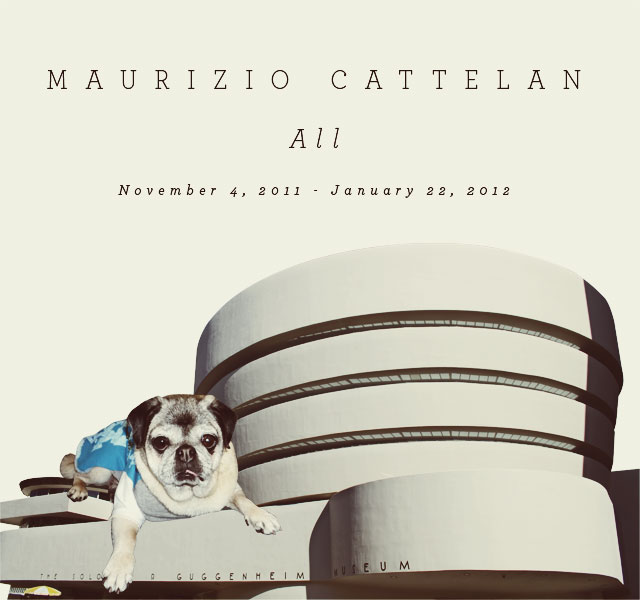 OK, contrary to what you all might expect from us, Mamma Biscuit did not join us at the Guggenheim Museum to check out Maurizio Cattelan's exhibit entitled All this past Saturday evening—Tommy's Birthday. I have no doubt that either Frank Lloyd Wright, Peggy Guggenheim or Maurizio himself would have a problem with a pug being carried in a Lacoste bag through the spiral hallways of the rotunda at the museum (dogs need art in their lives too) but unfortunately, the admissions staff would! Anyway, don't feel so bad, we spent the entire day with our gremlin—cuddling and napping before heading out in the early evening to take advantage of the museum's policy of pay-what-you will every Saturday starting after 5:30 pm. So we kissed our Biscuit Lady goodbye and headed out into the freezing cold to wait in line to check out this amazing exhibit—and boy was it worth it!
Now onto the art.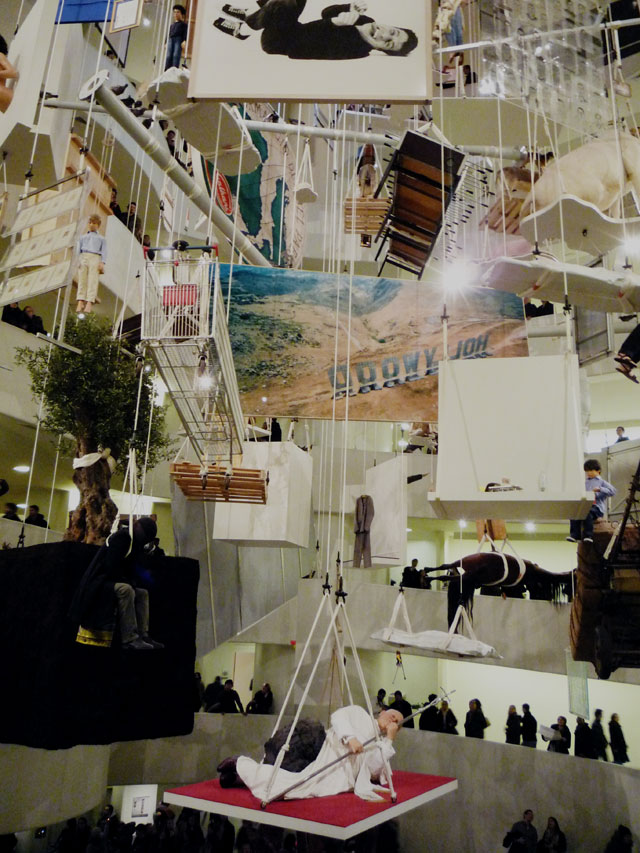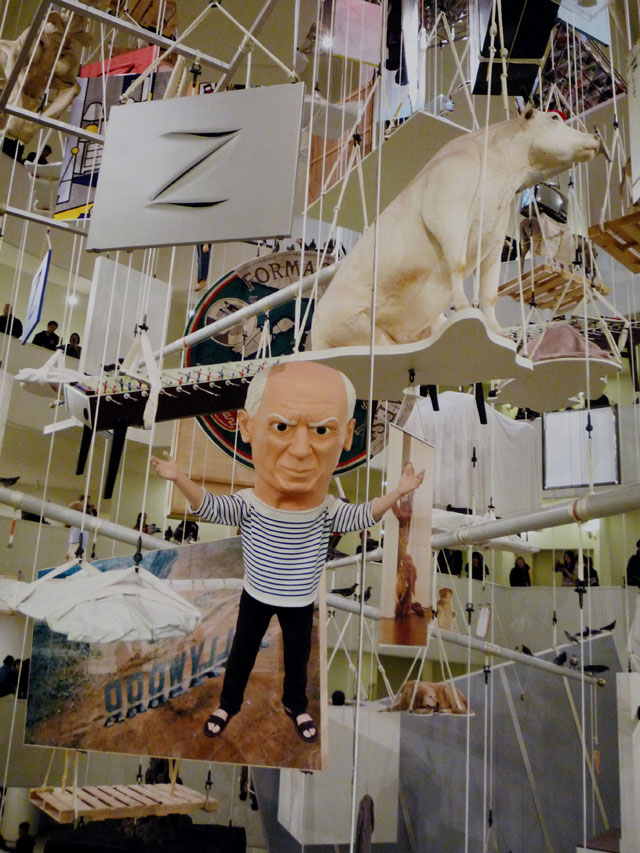 Maurizio Cattelan has created a radical retrospect by suspending his entire body of work in a disorienting and seemingly haphazard mass in the center of the building's rotunda. What a way to say "Fuck You" to ordered hierarchy between each piece as well as conventional viewing conditions but I can't say I'm surprised considering who the artist is. This unorthodox presentation, which is visible to visitors from the moment they step onto the ground floor and from each ascending ramp brings together every work the artist has created since 1989.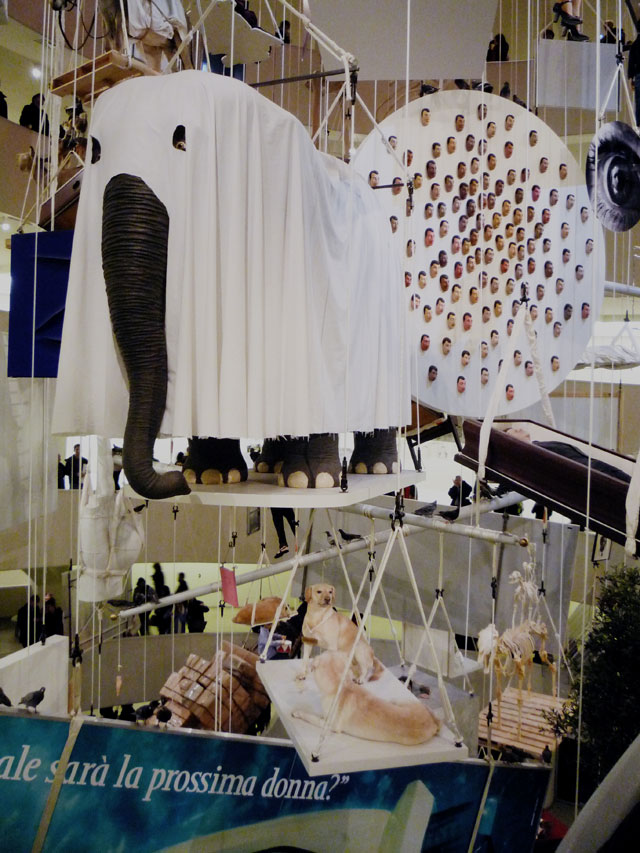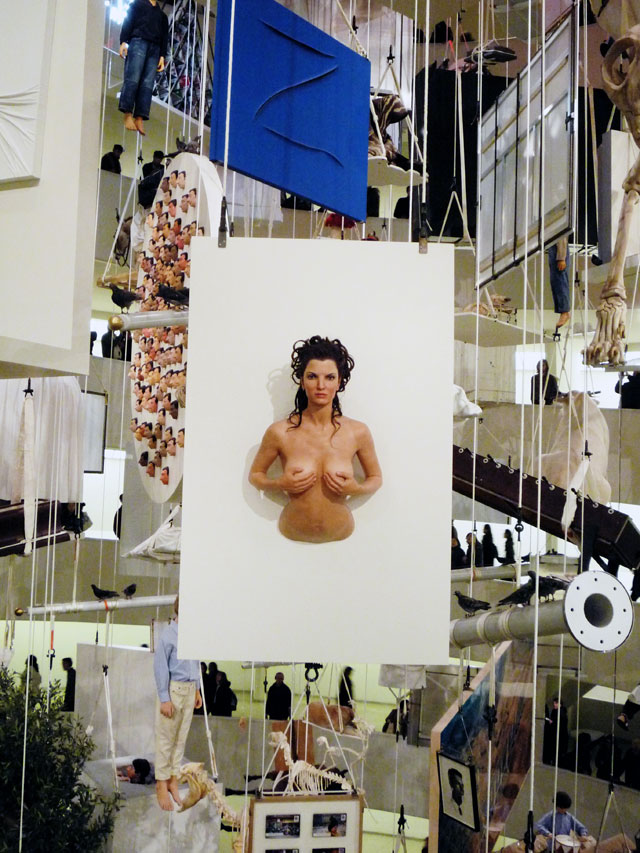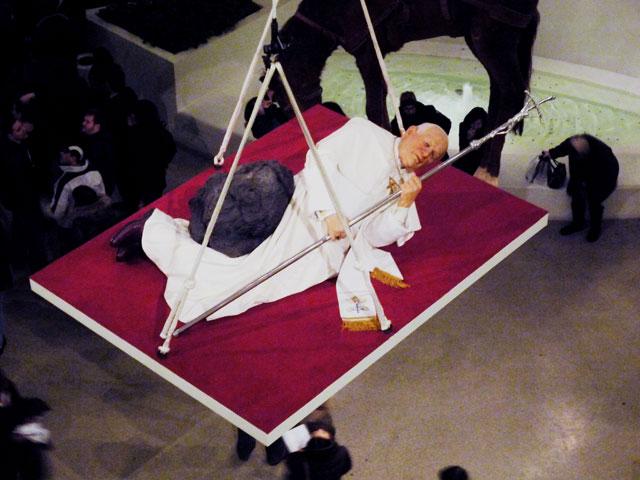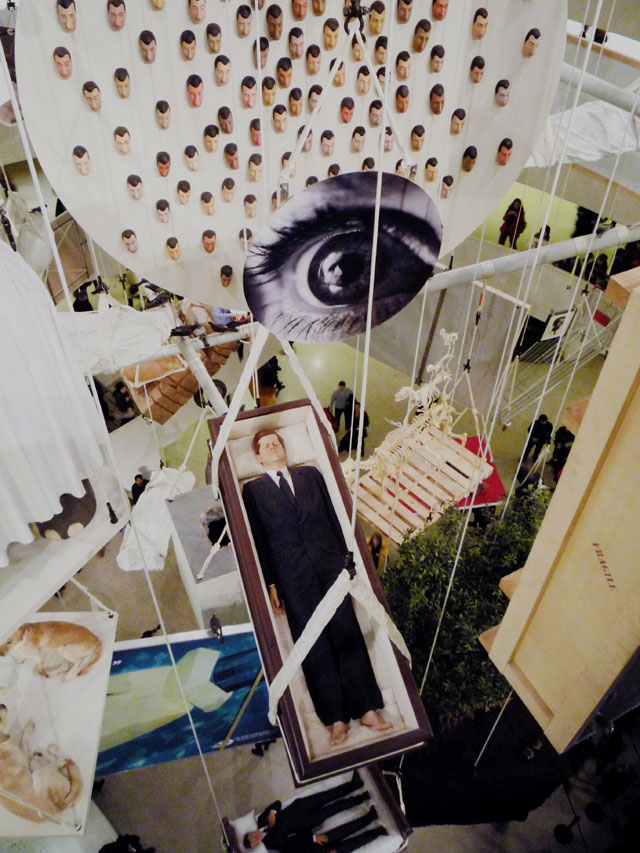 We are talking about sculptures, paintings, photographs and works on paper. You could say that the presentation itself is one giant piece of art and if you have the chance, we would suggest you go and see it for yourself—but hurry, the exhibit is closing on January 22, 2012.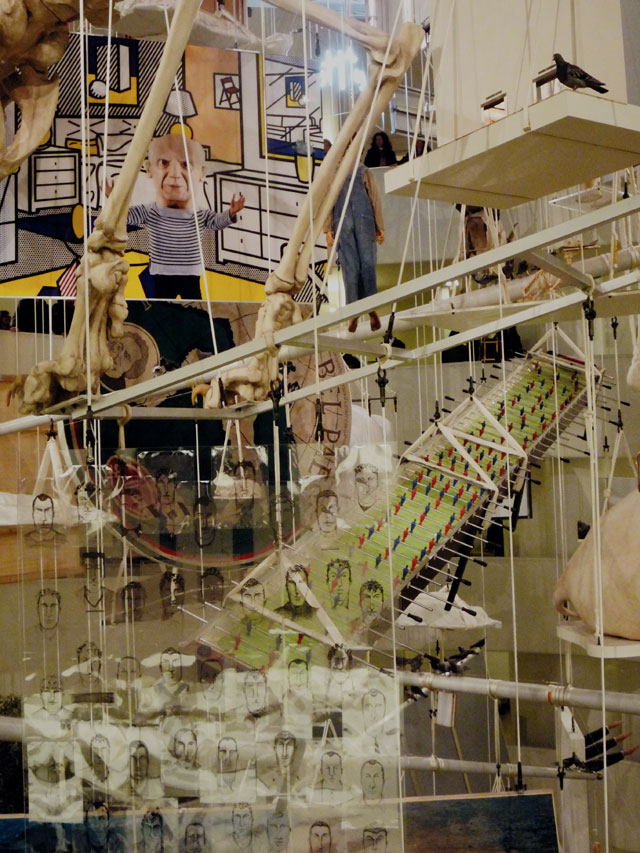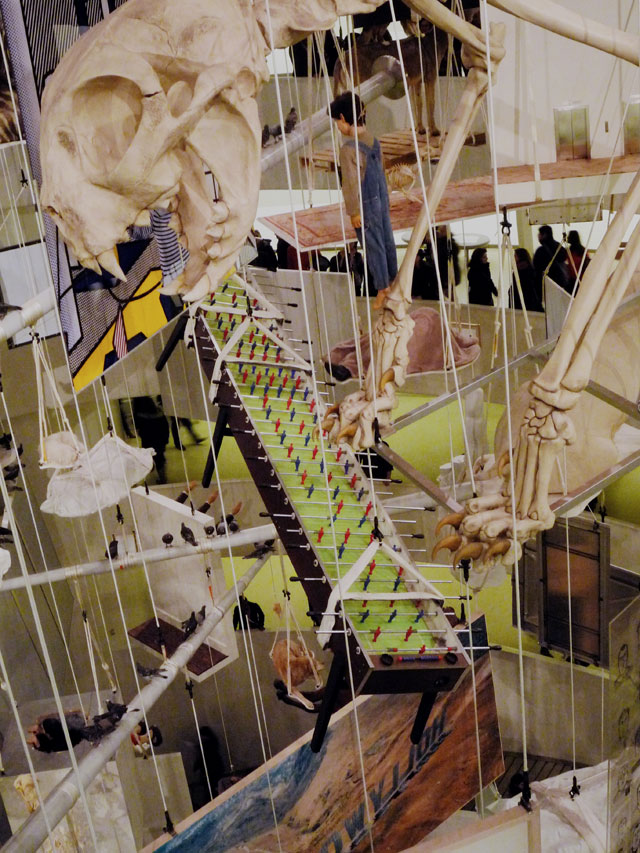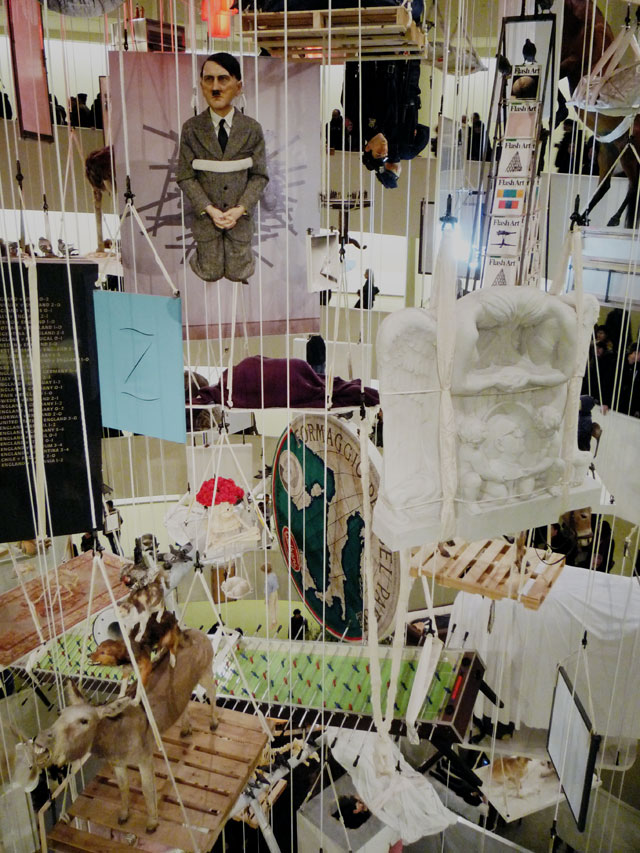 You can also check out this incredible video of how this entire exhibit was put together and read more about the artist by clicking here. I have to admit that I'm not a true fan of Maurizio's work individually (not really because of the content but rather the aesthetic of each piece) but presented All in this fashion is quite impressive. It's like playing the visual game of Finding Waldo but instead of looking for Waldo, you're trying to find a miniature sculpture of Hitler or a John F. Kennedy in an open casket or the notorious sculpture of Pope John Paul II fallen by a meteorite!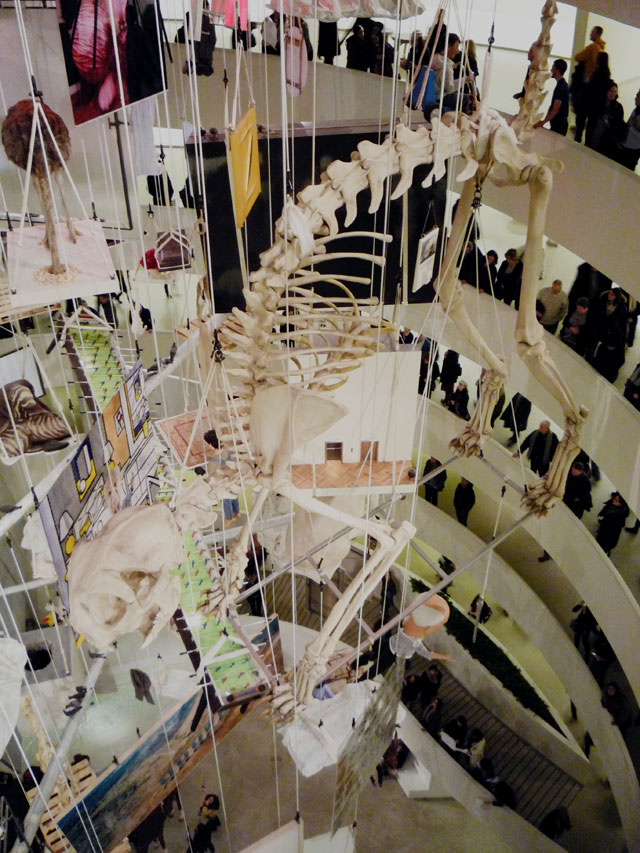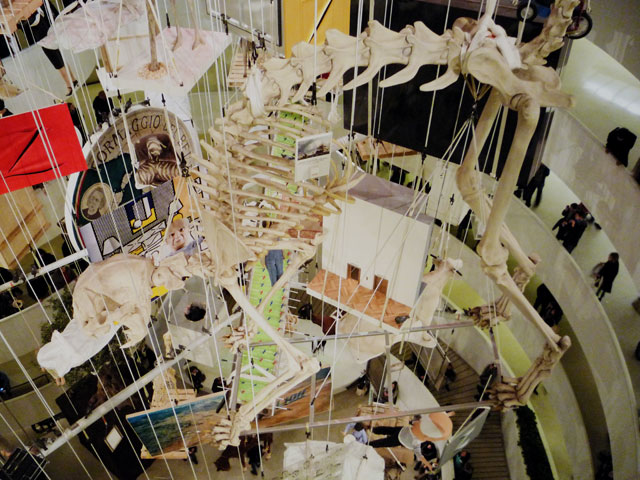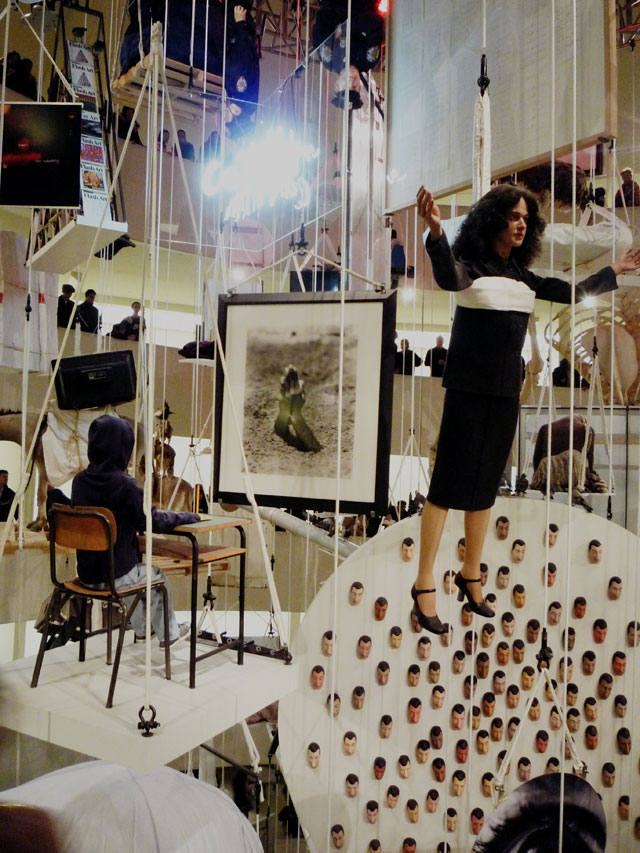 The provocative irony and prankster quality to his subject matter really afforded me some great laughs and honestly, I can't recall the last time I've laughed in a museum! Actually, the last time I've laughed in a museum was while we were at The Hermitage in St. Petersburg, Russia. I actually witnessed Tommy writing a journal entry while viewing one piece of art work on the wall for over 30 minutes—who the hell does that? Especially with my kind of travel itinerary!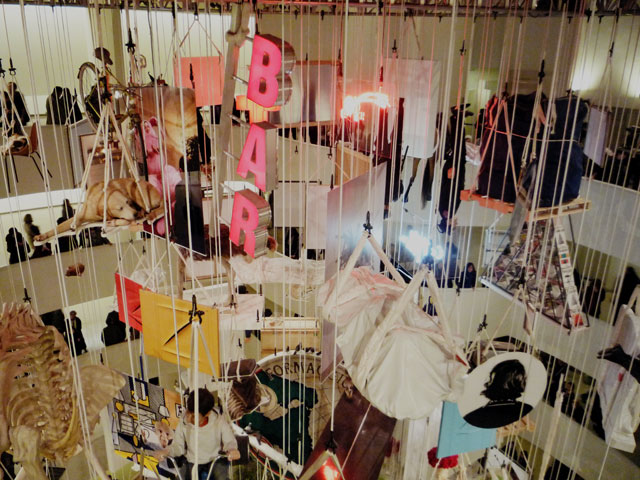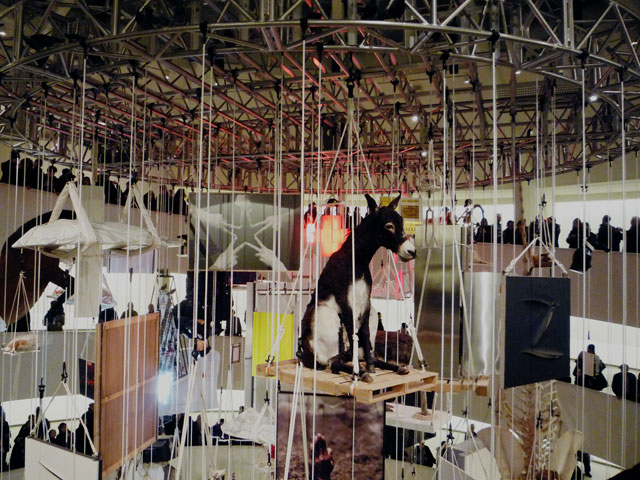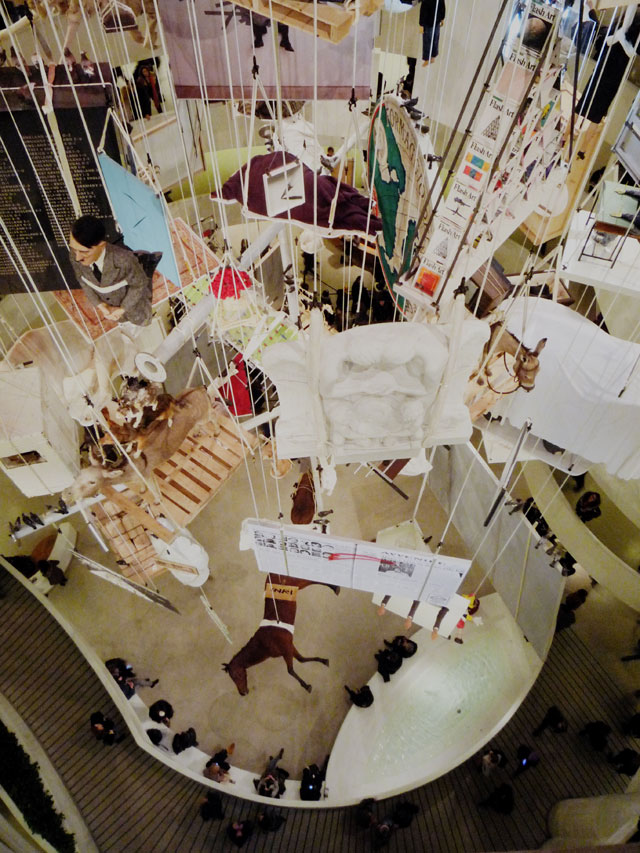 Enjoy