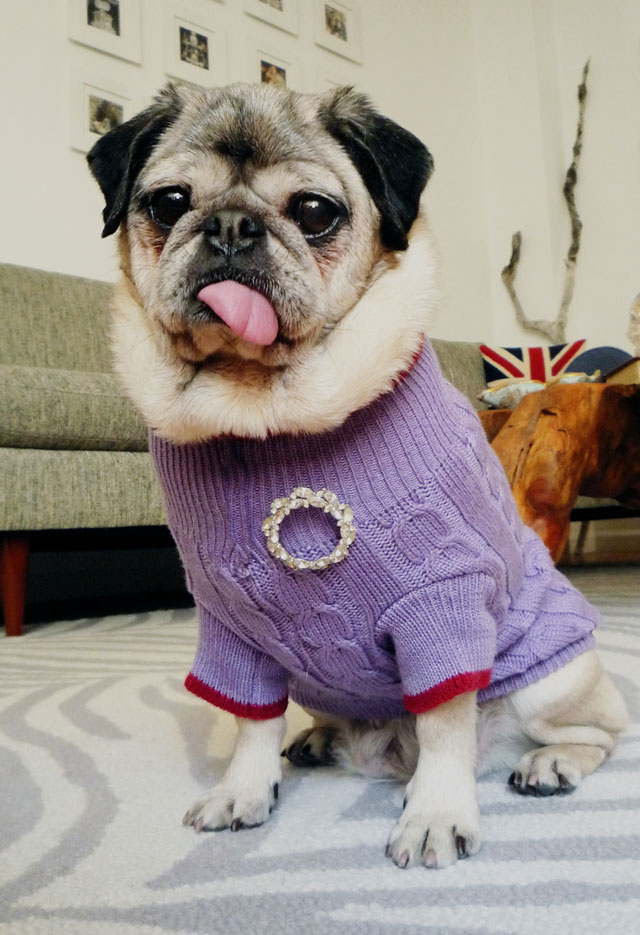 I'm gonna go out on a limb here and actually admit that Mamma Biscuit has way too many garments! I know, I know, you're shocked right? But seriously, if it isn't enough that I'm constantly picking up new digs for our little gremlin every where I go—now I have to deal with my parents and Tommy's family and all of their efforts of showering the Biscuit Lady as well. Quite frankly, I'm running out of closet space and that's serious business coming from a gay man like myself who devours fashion like a beast and will create space for yet another "must-have" item! In case you were wondering, the pole in my closet serves no purpose as the giant block of clothes themselves are held up like a tension rod between both interior walls—but I digress!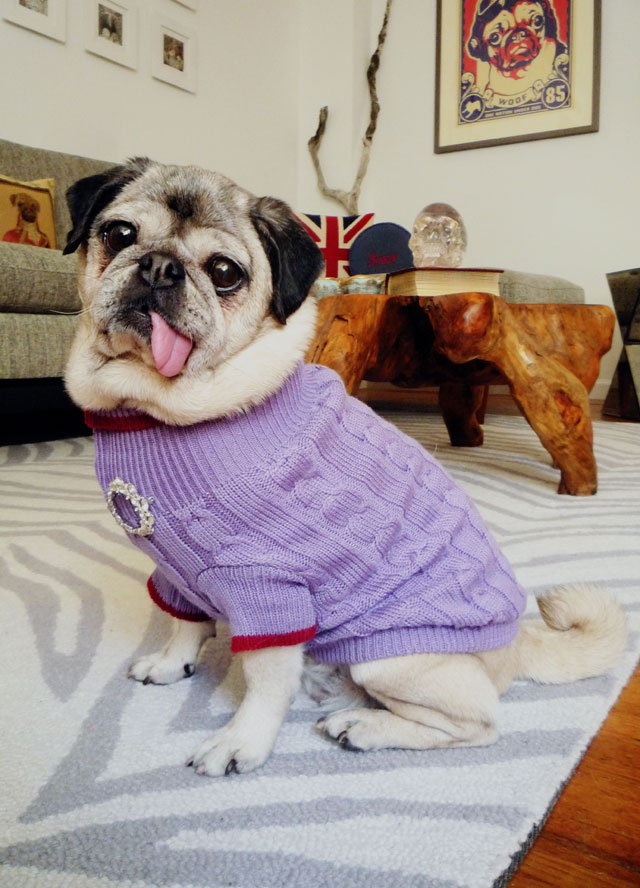 Now picture this if you can: a frightening yet comical vision of my immigrant Italian parents in the pet fashions isle painstakingly selecting cable-knit sweaters, sporty hoodies with the word "sweetheart" written in script on the backside (thanks dad), knitted dresses and heavy yet stylish winter coats for our little pug! Never in a million years would I have expected my parents to be so smitten with our little pooch! She's practically the granddaughter they never had in their eyes and the perfect addition to the family that only their gay son and his partner could have ever given them!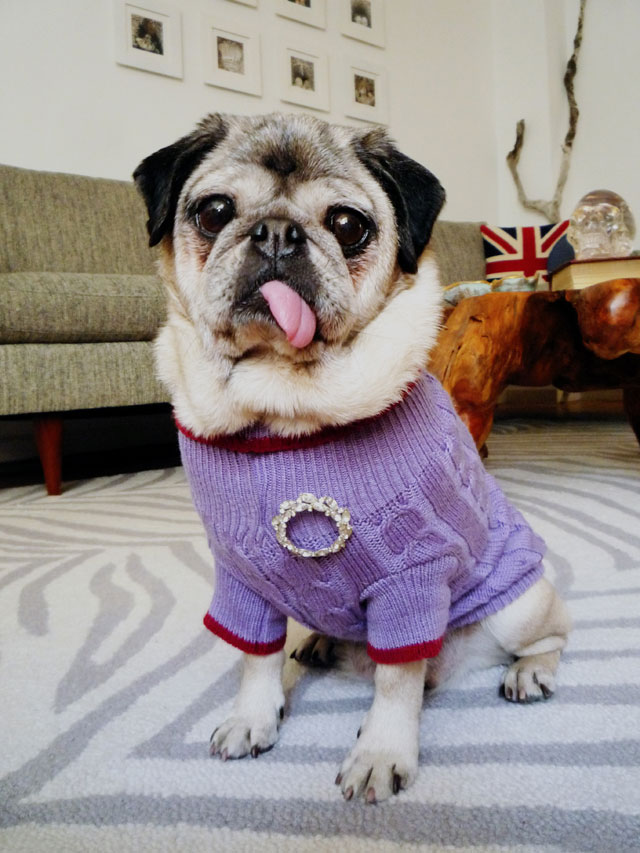 Now you'll be happy to know that the Biscuit Lady received more damn gifts than I did (I'm not bitter by any means) this past holiday season and this lovely lavender, cable-knit sweater with red trim detailing was one of them. Just look at how elegant Mamma looks in this soft-knit paired with a vintage, diamond Laurel wreath brooch. She practically screams
J. Crew leisure + sophistication here—perfect for a trip out to Queens to visit some friends for lunch!
Of course when we got to the subway station, Mamma changed her brooch to something a bit more fun and casual. After all, every lady dog should have at least one back-up accessory in case she loses interest in her first choice when she's out and about!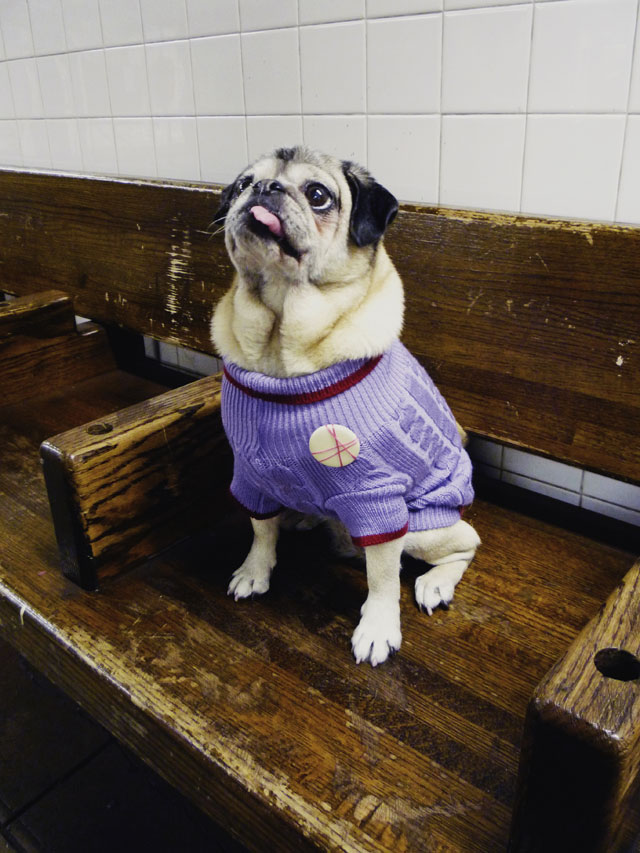 The new almond-colored pin with pink yarn detailing that I picked up many years ago from Amsterdam seemed to work better with her sweater, don't you think?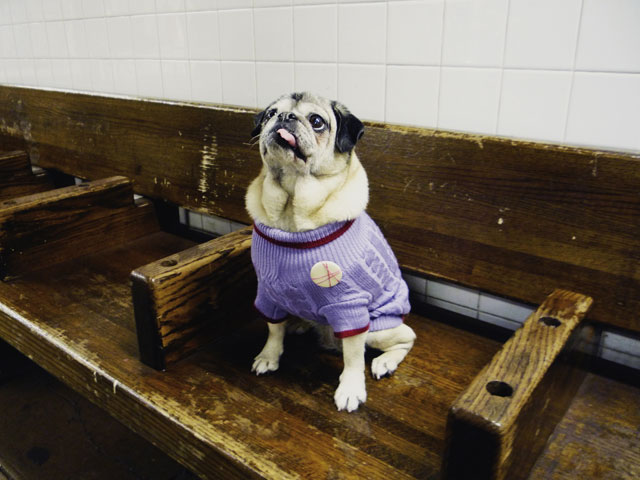 Enjoy and Happy Friday!