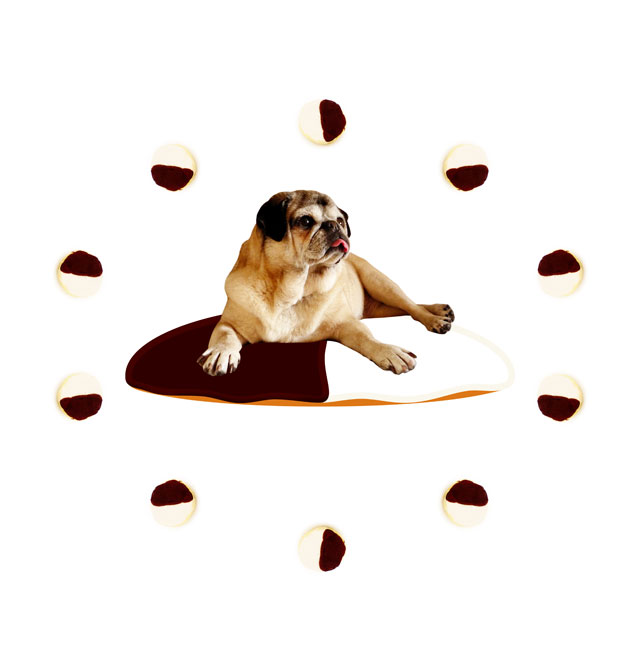 The ancient Chinese concept and symbol of the Yin-Yang refers to complementary opposites such as light/dark, day/night, masculine/feminine and sun/moon. Now Mamma Biscuit is here to tell you all that the same concept can be applied to a freshly baked tray of Ebony & Ivory cookies from the Sweet Semosh oven. Who doesn't love and appreciate a perfectly yummy balance of chocolate and vanilla icing on a cookie? I know I do and I'm sure you all would too if you could sink your teeth into one of these scrumptious beauties. Good news is, you all can. My better half, Tommy has finally launched a Sweet Semosh Facebook page and he is open for orders. So click here, click like, and keep abreast of our new and exciting vegan treats to come from Sweet Semosh.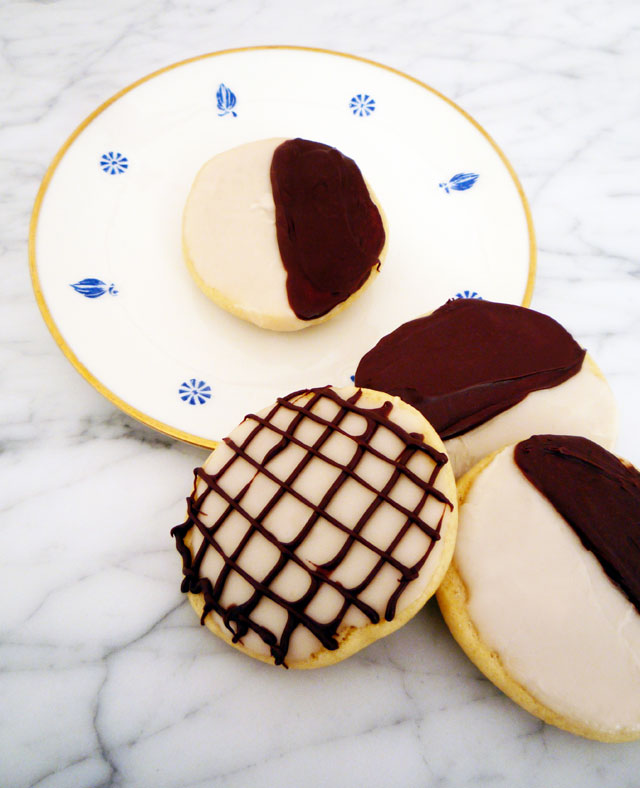 Now whenever I get my hands on one of these treats I have to practically eat it in the closet—out of sight from Mamma Biscuit! Our little gremlin will seduce anyone with a Sweet Semosh treat in their hands. She will cleverly utilize her wet, wide, doughy, Bambi eyes to get you to give her a taste! I swear, sometimes she looks at me with so much seduction that I almost feel compelled to buy her a drink! Tommy and I always joke that we are such prisoners in our own home when it comes to eating yummy sweets in front of Mamma Biscuit—she could wake up in a deep sleep from just the crack of a tupperware lid in the kitchen!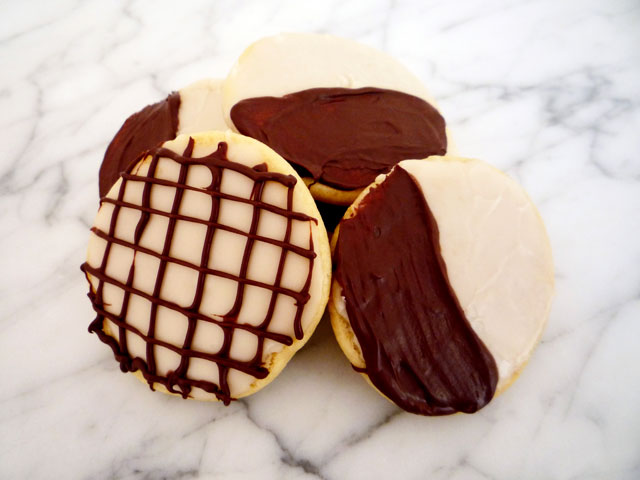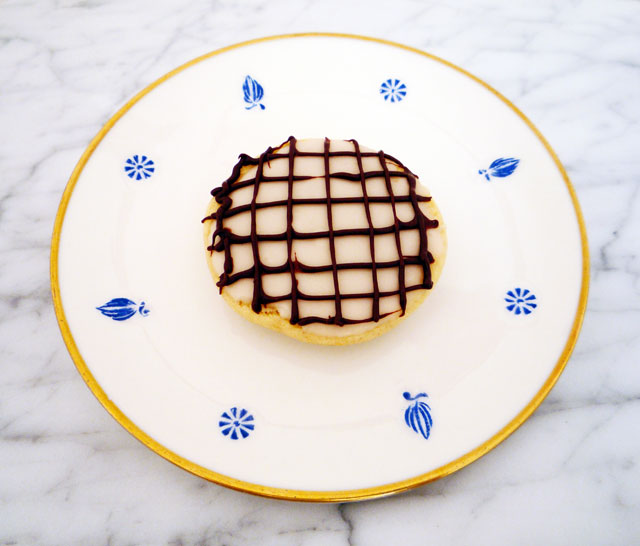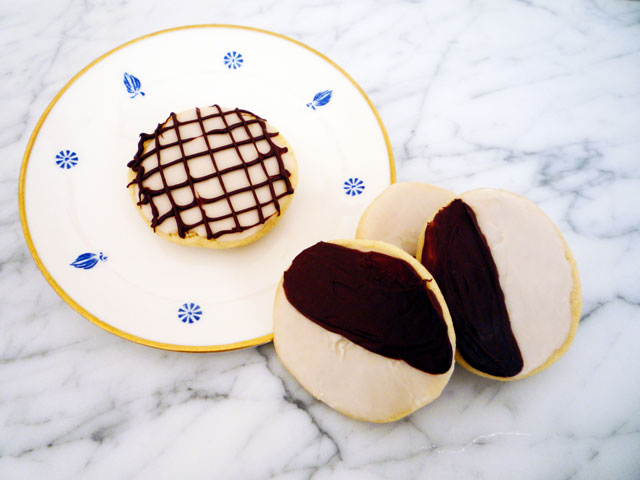 Sweet Semosh believes in integration. That's why they HAD to include Ebony & Ivory cookies on their menu. Since vegan powdered sugar is refined, it's not nearly as white as processed sugars. When used as an icing, it appears off white in color. But make no mistake, these cookies are every bit as tasty as your favorite Black and White cookie. In fact they're better. As in all of Sweet Semosh treats, there's no egg or butter used, and the cake-like cookie under all that yummy chocolate and vanilla icing has lemon and orange zest, detectable with every chew. What more could you ever want in the morning with your coffee—or in the evening, with a cup of lemon zinger tea while watching an episode of the Golden Girls.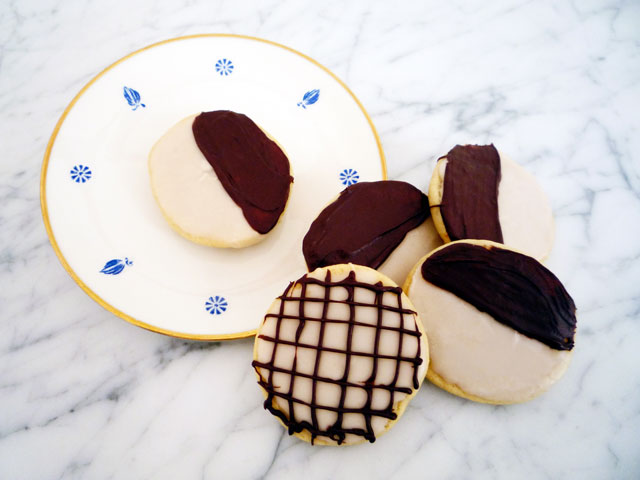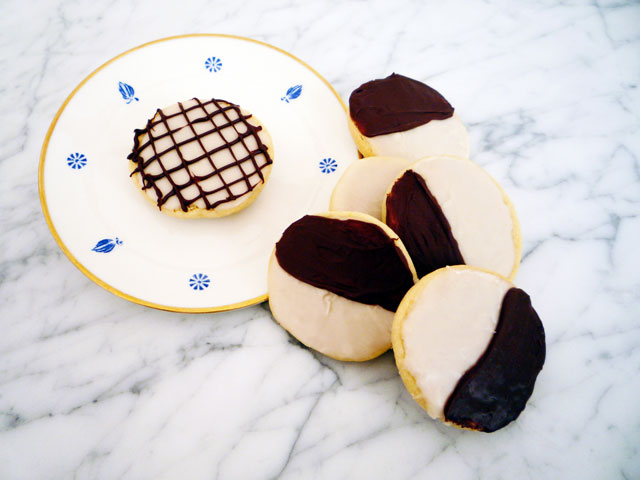 For all you New York City peeps, Sweet Semosh now sells at Westerly Natural Market on 8th Avenue in Hell's Kitchen and has been selling at Franks Gourmet Market on West 187th Street in Washington Heights and Uptown Juice Bar on East 125th Street in Harlem for a year! So stop in if you happen to be at any of these locations, try our treats and let us know what you think!
Enjoy