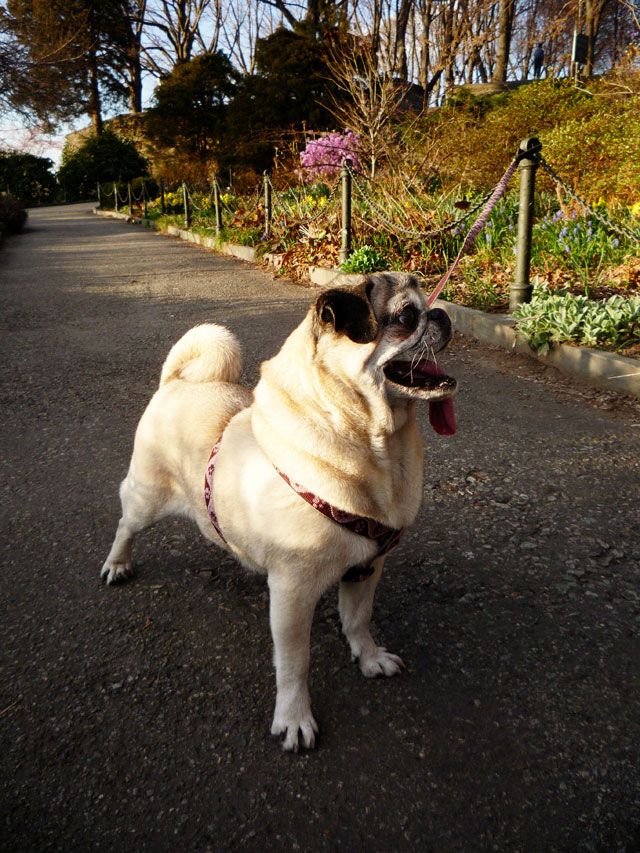 Mother Nature is anything but consistent when it comes time to transition from one season to the next. The unseasonably warm temperatures and sunny days of last week (ironically all during work hours) quickly faded into the cold and gloomy temps of this past weekend—all of which is a testament in itself of just how indecisive and annoying she can be around this time of year. I especially find the threat of rain for 48 hours under gray skies to be super annoying—especially since the sun always seems to come back out (like today, Monday morning) to shine over our concrete island the moment I have to drag my ass back to work!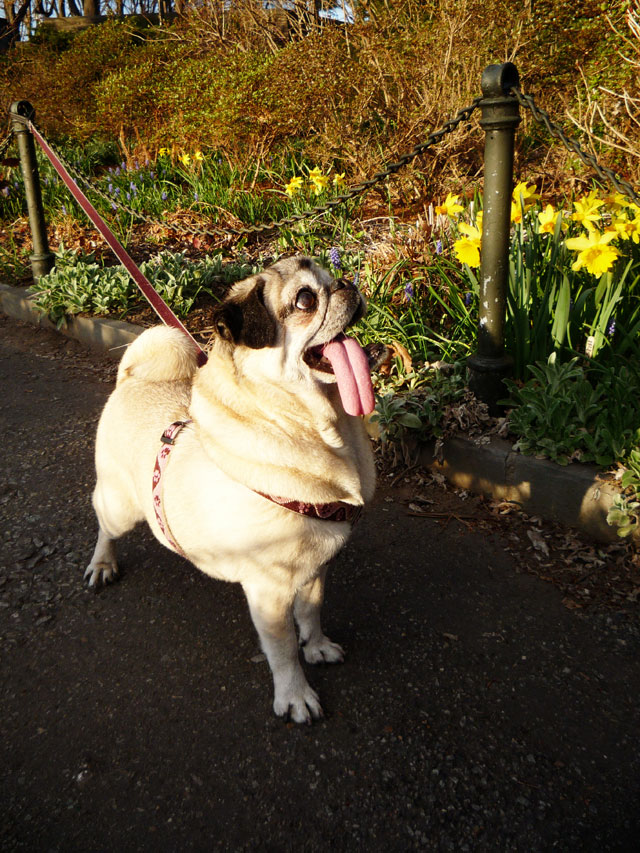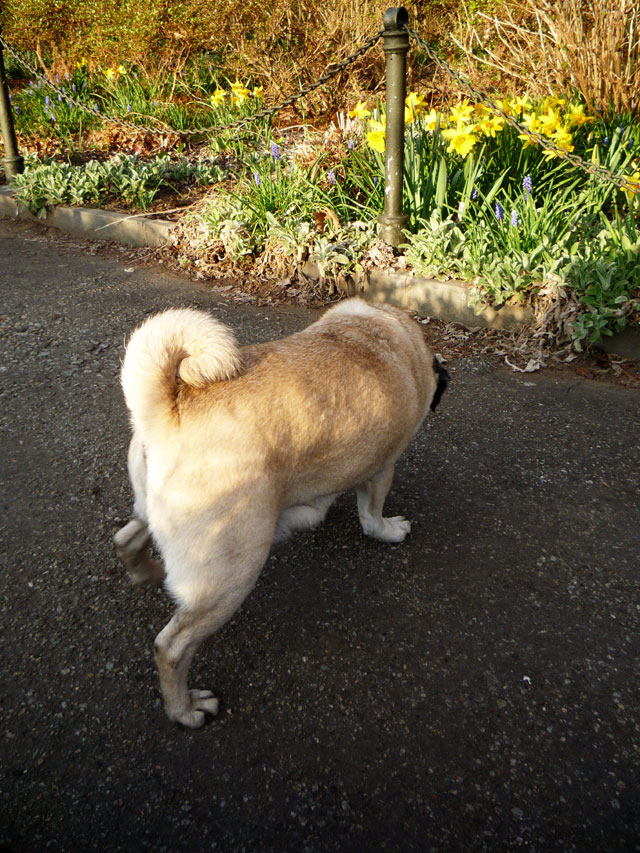 Anyway, the good news is, Mamma and the Biscuits had an opportunity last week to prance and play in Fort Tryon Park during the early evening sunset and boy were we glad we took it. The sky was still open with incredibly intense sunlight and the temperatures were warm enough for us to leave the house without a jacket of any kind on, Mamma included. Lately, the Biscuit Lady has been enjoying the dog run for small breeds at the Sir William's Dog Run located deep in Fort Tryon Park. At some point, I'm gonna have take some video of our little beast running around the rock formation situated in the middle of the dog run. She can chase after me for hours around those rocks, completely ignoring all the other dogs that take an interest in smelling her behind. Her indifference to other dogs is almost offensive but somehow, it's all quickly forgiven by any dog owner the moment Mamma unleashes her dam python tongue!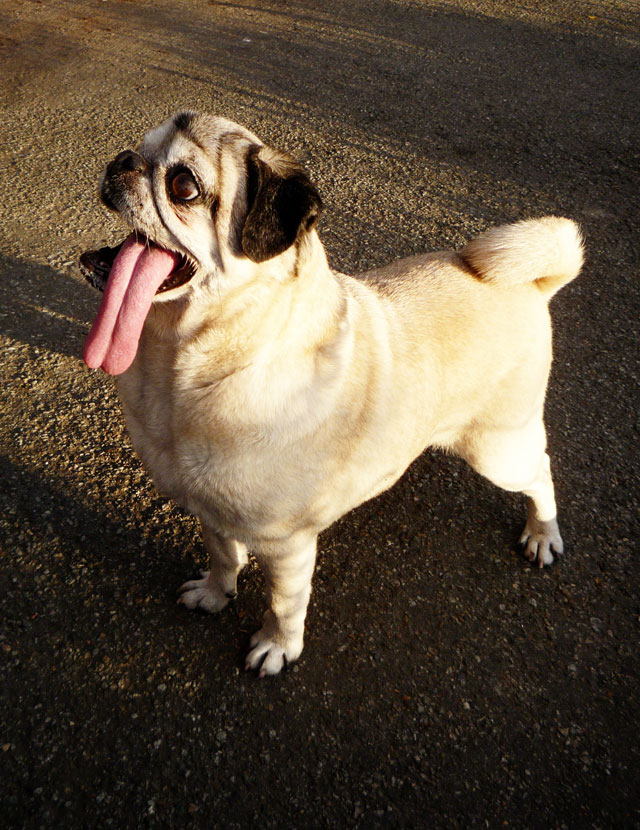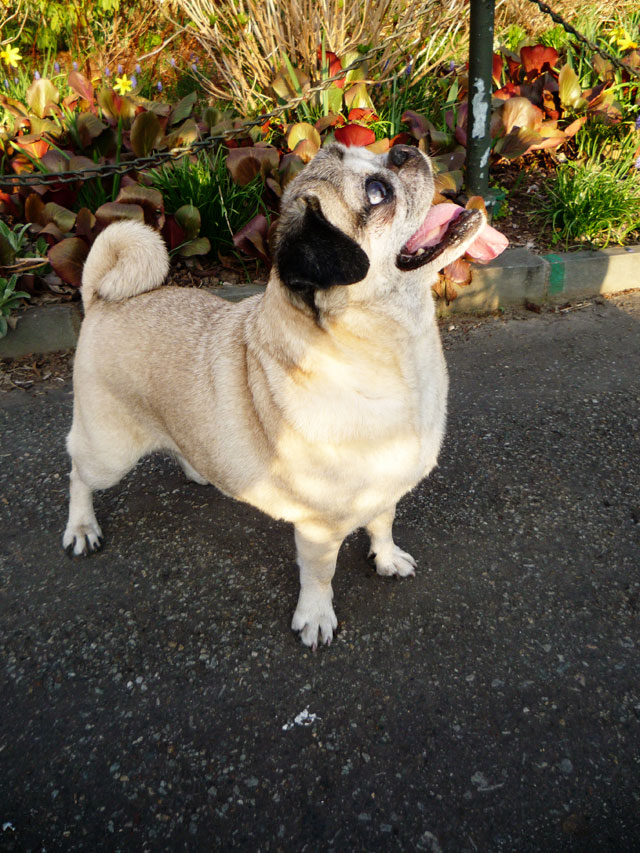 So on our way to the dog run, we took a slow stroll through the Stan Michels Promenade to admire the head sculptures adorning the garden benches located in the seating alcoves that punctuate the promenade. I've done some light research online regarding the source of these clay head sculptures and have yielded little to no results. I'm assuming that these busts might be part of a Public Art Project, similar to The Andy Warhol Monument but since there is no paperwork on the bulletin board at the entrance of the park, I really have no idea. So if any of you readers out there in New York City have any answers to the who, what, where and why of these recently added sculptures to the park, please share with us any info you may have!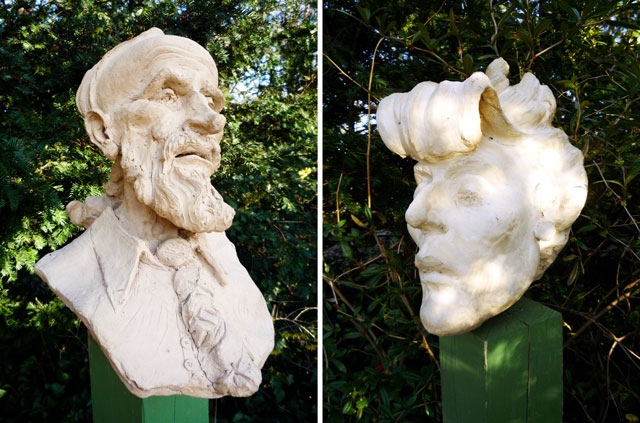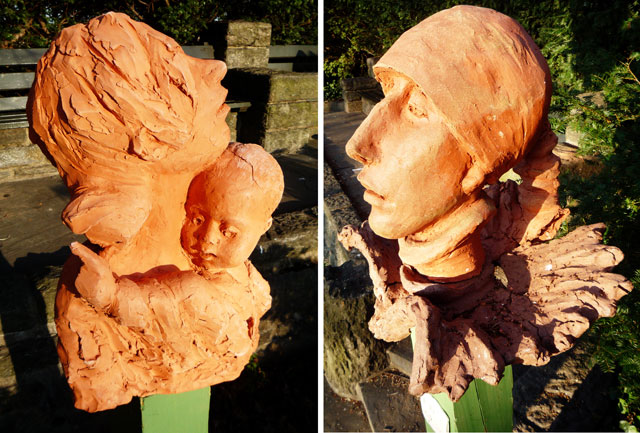 Aesthetically, I find these busts very interesting to look at and conceptually, they might symbolize the many faces taken from people in our neighborhood or possibly in our city—whether on the street or in the park itself. Some busts have plaques that have names of streets and a one word description of sorts. What I love most about them is that they visually describe the incredible diversity of New York City.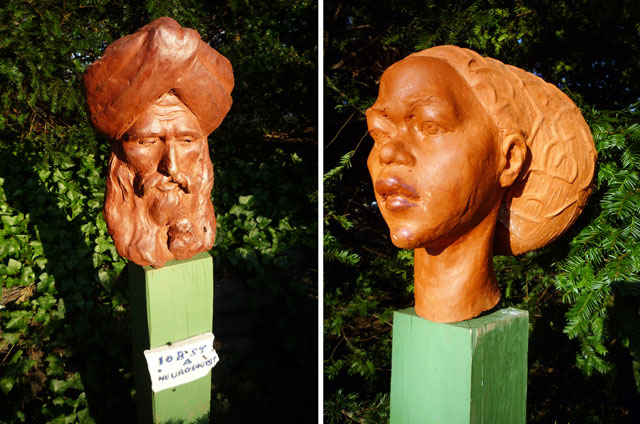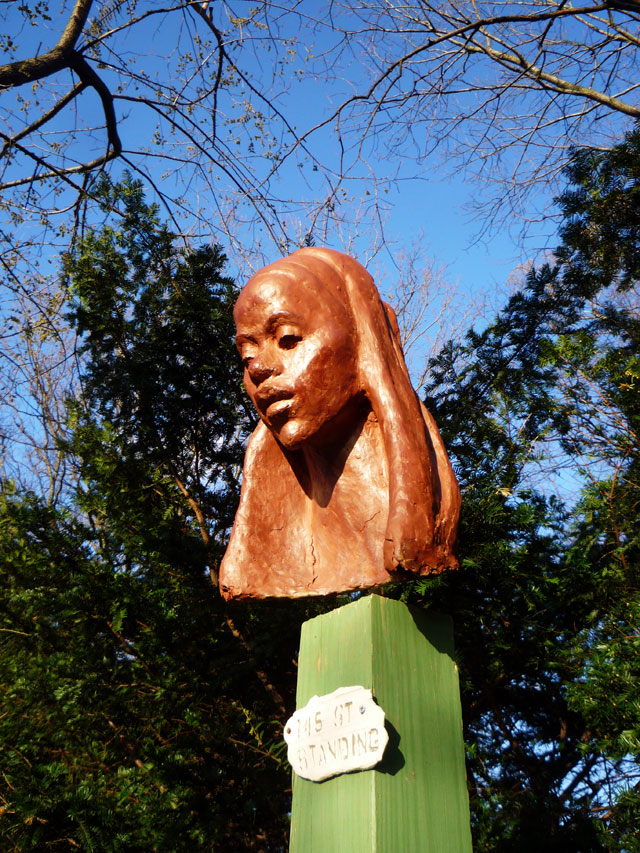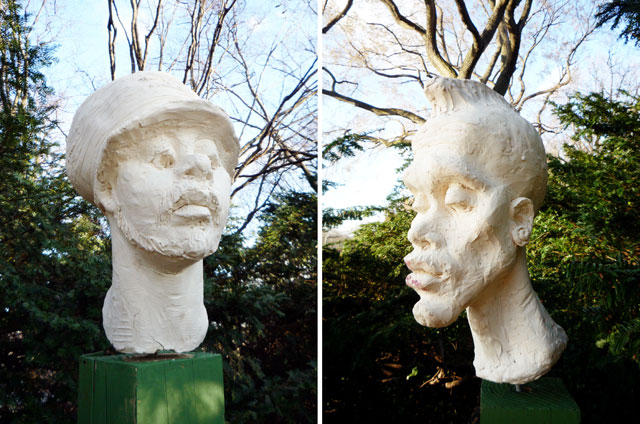 Positioning them on view next to park benches seems fitting as they depict pedestrian life as they are on display for pedestrian life! So as Mamma and Tommy waited by the flower trail in the gardens, I went around to photograph all these lovely head busts. By the time I got to the last one, I could see Mamma from a distance running around in circles next to Tommy—she practically looked like a jumping Mexican bean, that's how tiny she was from my vantage point!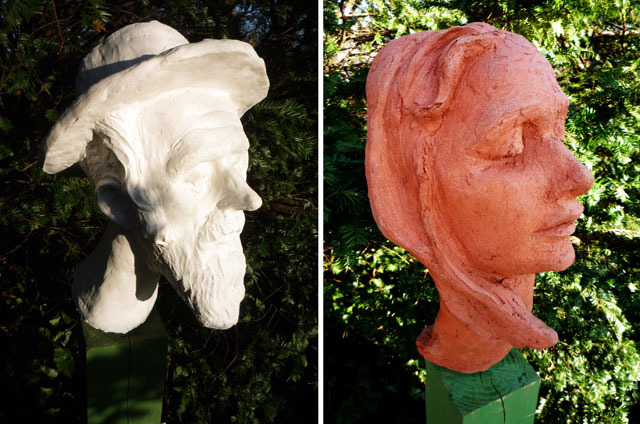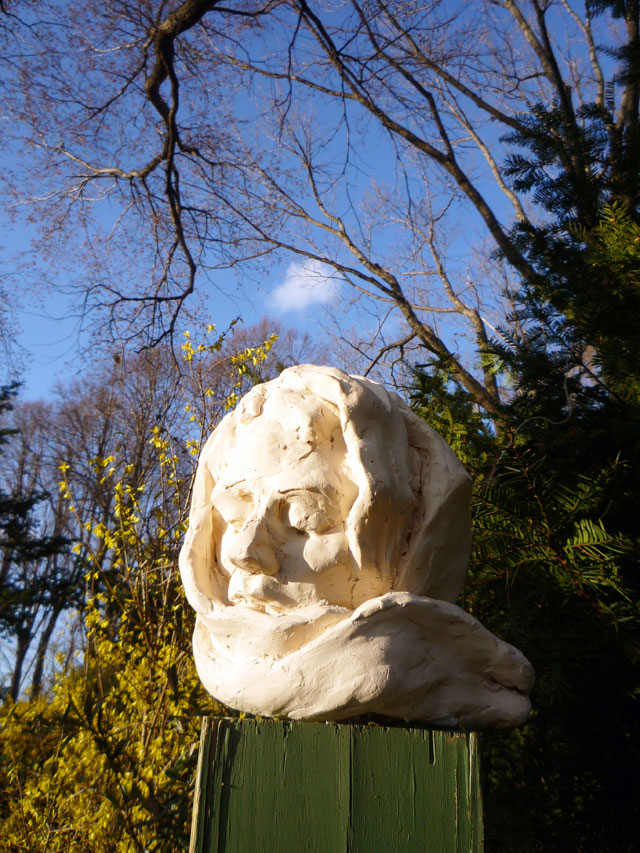 On our way back from the dog run, we walked down the many hills and paths to exit out of the park on Broadway (the valley where we live) and came across this perfect vignette of debris on a stone step. How fitting, a Whitney and Bobby Love Story article ripped and strewn on the concrete floor next to three empty dime bags and two cigarette butts.
There is art everywhere you look in this park—on display or in the trash—and that's why I love New York City more than ever!
Enjoy