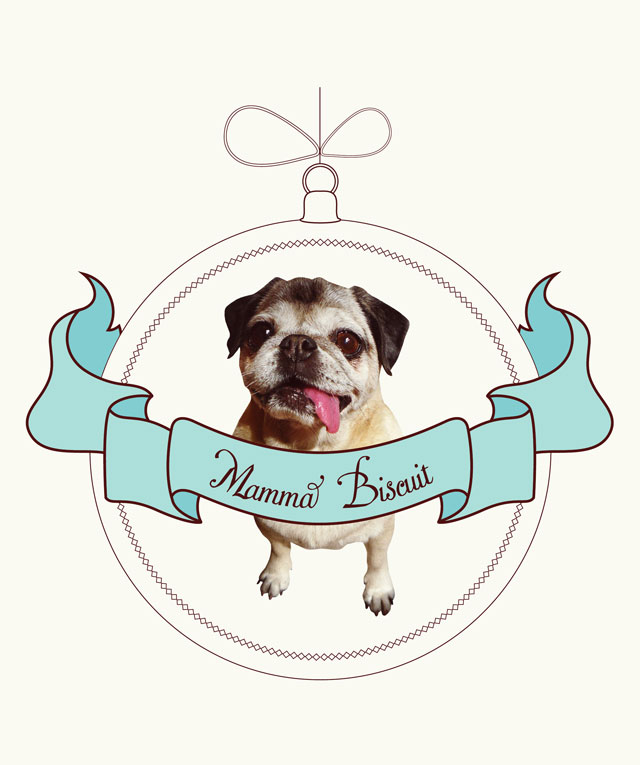 What better way to prepare for the upcoming celebrations of the torturous death and alleged resurrection of Jesus Christ than to bring up his immaculate birth? Only here, at Mamma's little corner on the web would we highlight some Christmas vintage wares right before Palm Sunday—and quite frankly, Mamma Biscuit wouldn't have it any other way! Now you all may be knee-deep in neon-colored peeps, chocolate bunnies and bags upon bags of jelly beans but here at the pug palace, we're sifting through and admiring some new Christmas finds and gifts from years gone by. Hey, if Mother Nature is giving us a second blast of Winter then so will we. So come along as we shove Christmas right back into the spotlight and right in your face—where it belongs! After all, Christmas is only 269 days away and it's never too early to start planning!
Now my birthday just past on March 12th and our dear friends Matt and Julie (transplants from Wisconsin and who now live in the lovely borough of Queens) came over one night to celebrate and to visit with Mamma Biscuit. Ringing in my 35th year here on planet Earth couldn't get any better than when I ripped open my gift from Matt and Julie—a box of vintage Christmas ornaments from a collector who sells on Etsy. It was kind of ridiculous just how excited I got when I saw what was in the box but after you see these ornaments for yourself, I'm sure you will understand why I couldn't contain myself!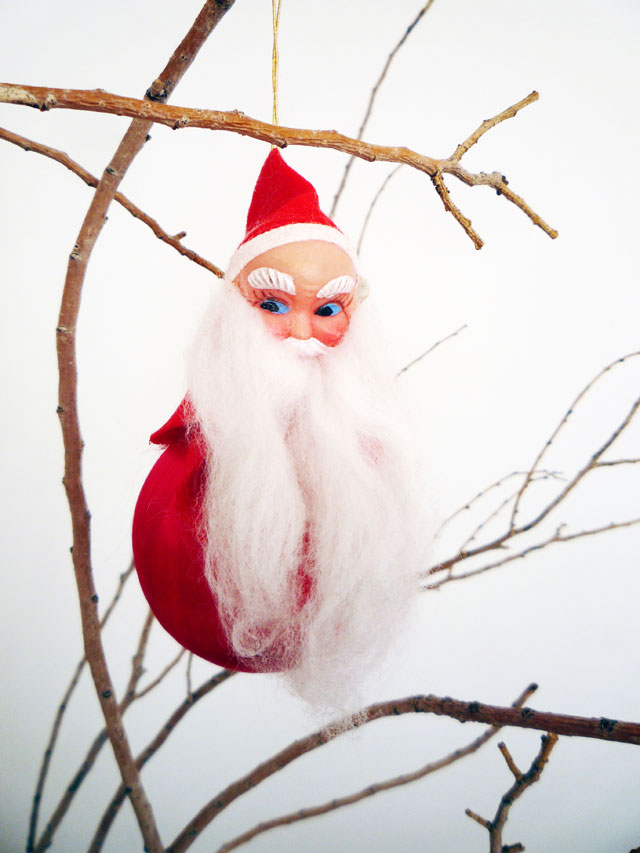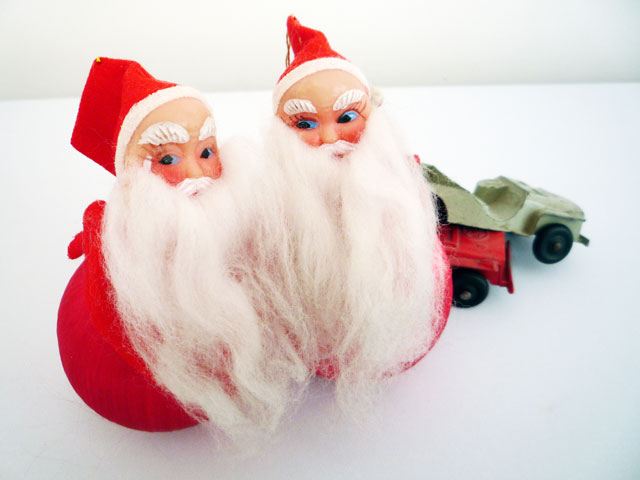 In the box were four ornaments, two in each set of the same styles. This is really great because I'm totally into multiples of the same ornament—especially if they are vintage! The first set is of these Santa balls. I have never seen plastic Santa heads with cotton beards adhered to satin balls throughout my entire collecting career. You can't get any better than this. It's like the best of the 1950's meshed with the best of the 1970's. I'm not sure if these ornaments were originally constructed this way or if they have been put together from found parts. Either way, these two Santa balls are perfect for any corner accent or to simply hang from a Christmas tree. I would kill to have forty or more of these ornaments to suspend with fishing wire from a ceiling of a small corridor. It would be like some frightening-Santa-fun-house-managerie that only I would/could pull off somewhere in the pug palace. Don't put it past me people, If I've gone through great lengths to mention it here on the blog then most likely it will happen!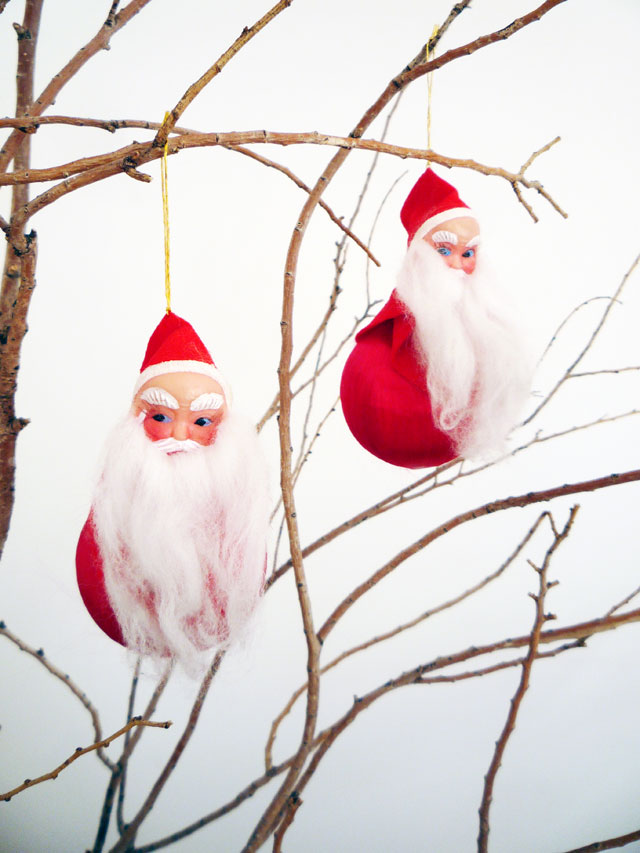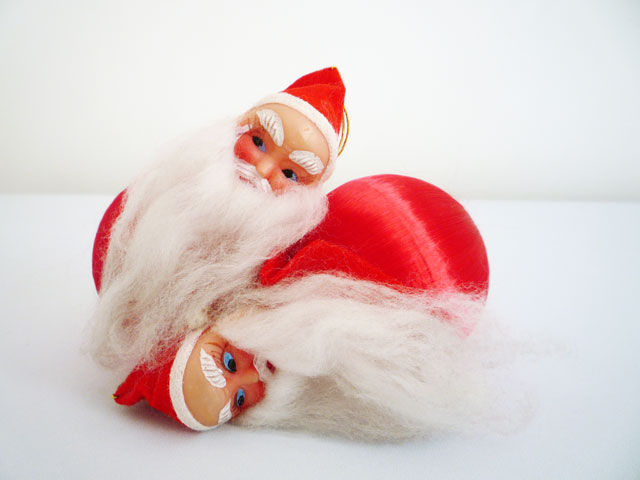 The second set of ornaments are these amazing flocked deer with paper bow and ear accents. I love anything flocked and these Bambi ornaments are perfectly made to stand upright or to simply hang from garland or a Christmas tree! I think I'm going to combine these ornaments with our vintage Russian pig ornaments but I haven't worked out just how I'm going to do it yet! Aren't they adorable though?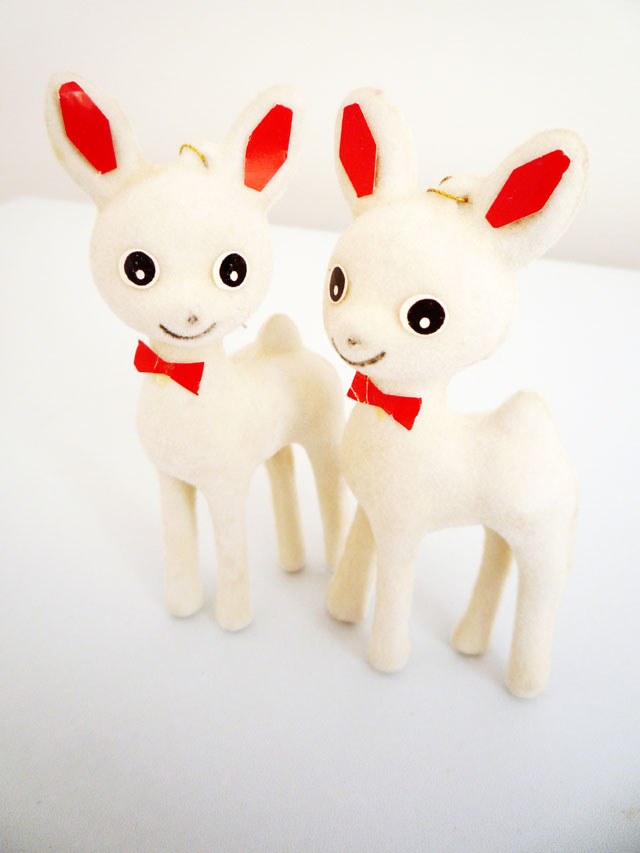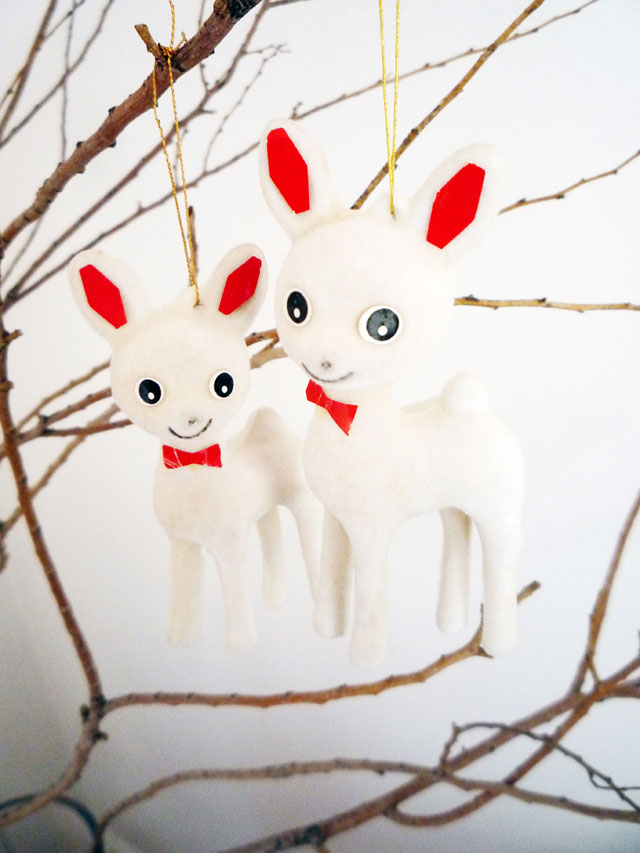 Julie and Matt really know who I am because this birthday gift was a damn home run in my opinion! For more holiday goodies from this seller, click here!
Want more? Well more you'll get. The next few ornaments showcased below are some fantastic glass-beaded vintage ornaments from the 1930's that we picked up from The Cambridge Antique Market during our visit out to Boston several weeks ago. I was immediately attracted to these delicate beauties because they looked so broken—like they had survived a tough life before they landed in my hands! I'm not going to lie, aside from the one ornament that is fashioned to look like a ladies purse, the rest have this Blair Witch Project feeling to them—and you all know how we love to mix suggestive inappropriateness with Christmas! For more holiday goodies from this seller (her name is Michelle) click here!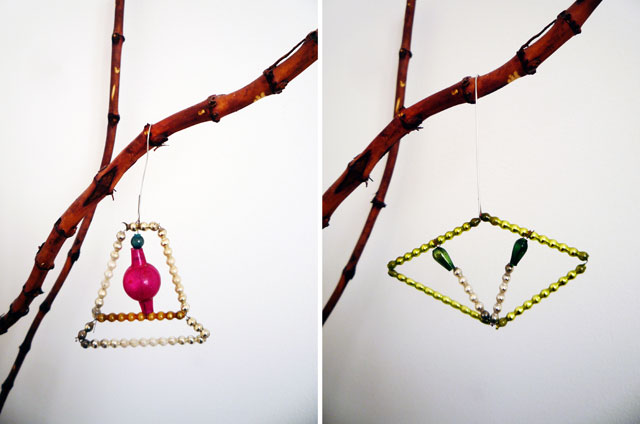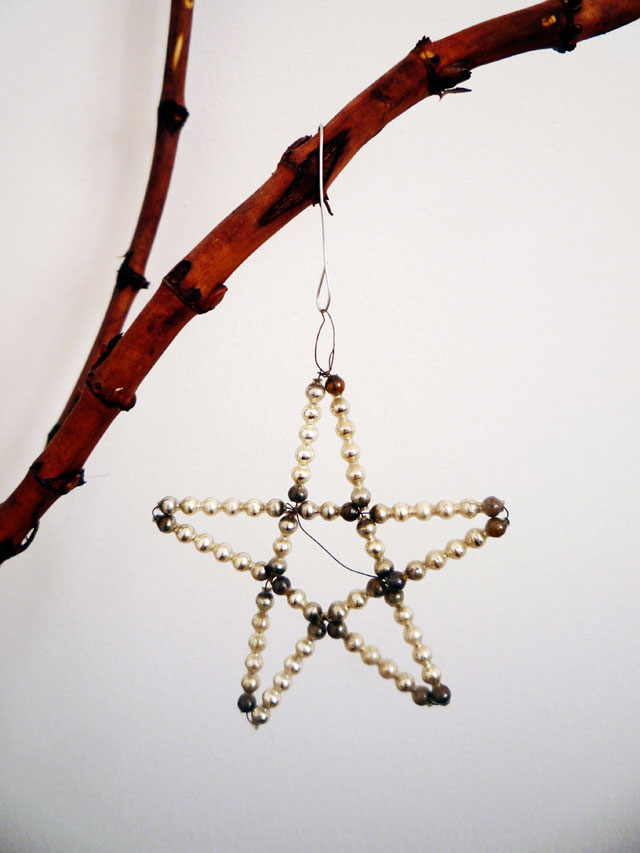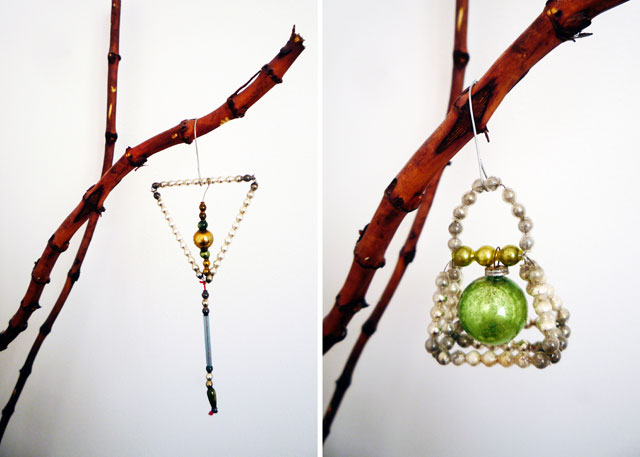 And for all of you Easter fanatics out there, don't worry, Mamma has something extra special for you lined up for next week so stay tuned. From season to season, and all celebrations in between, Mamma Biscuit has got you covered!
Enjoy