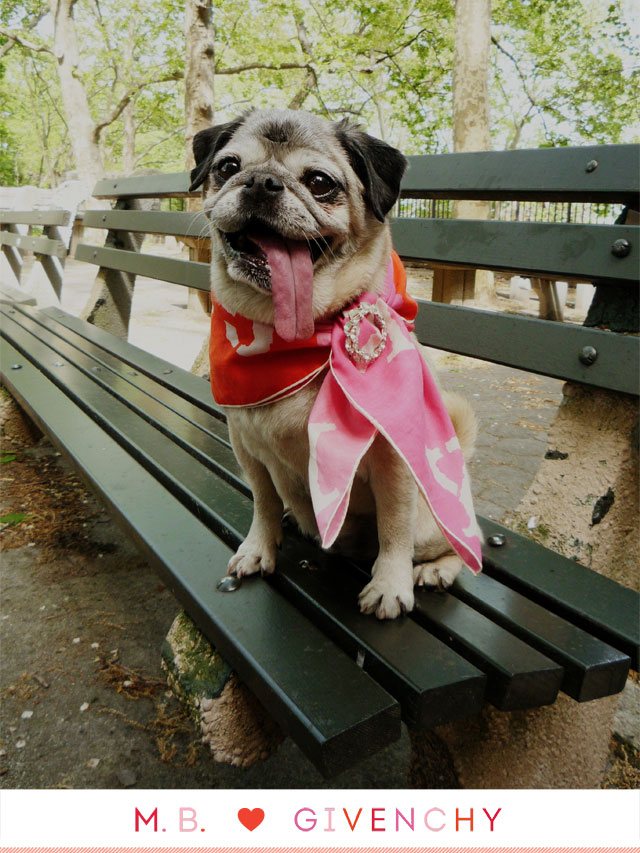 You don't need to be a fashionista (or even a Maxxinasta) to realize that bright, bold colors are currently on trend for this Spring season here in New York City. Everywhere you look, guys, girls and even pugs are wearing super bright colors—and some are even brave enough to venture into the neon palette in their unyielding endeavors to stand out. Now Mamma Biscuit is no stranger to making bold statements regarding her fashion choices. No, our Biscuit Lady had been locked up in a puppy mill for the first eight years of her life so she's not about to wear neutrals now that she's living a free life in one of the most fashionable cities in the world. In fact, bright colors and designer cuts are really at the core of Mamma's fashionable tastes and despite what the trends may be currently or what the fashion forecast calls for, our Bitch will always have a special place in her little puggie heart for colour—yes, I spelled it that way because I think it's more romantic, so deal with it! Now the warmer weather calls for a light-weight garment for our pug to wear so we've put together a neckerchief look that incorporates those bright colors that are on trend right now with a touch of Nan Kempner whimsy and a love for the vintage!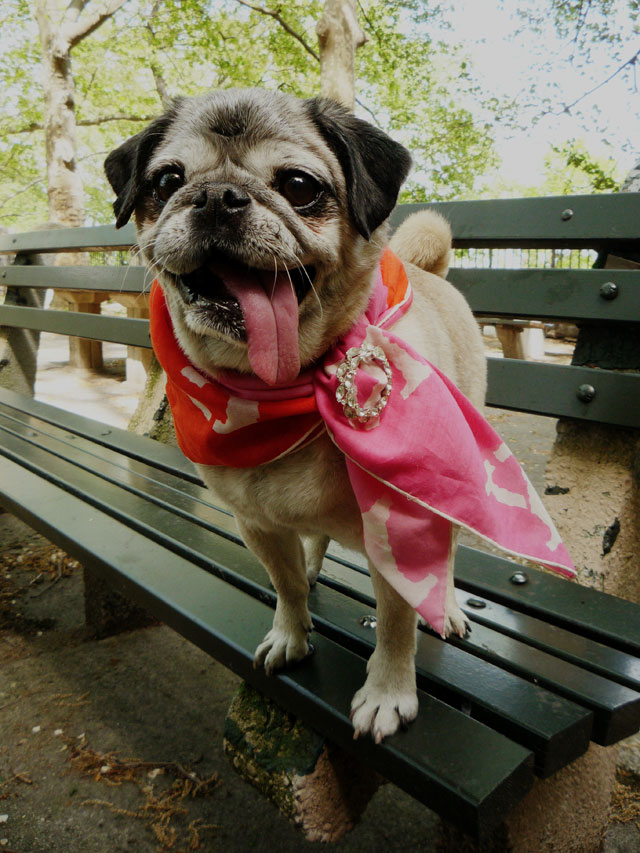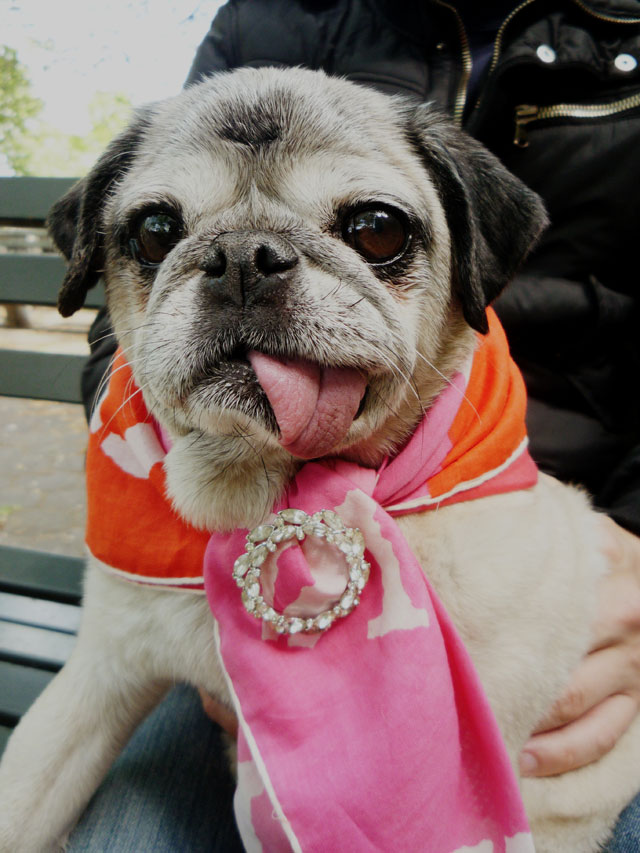 Around June of last summer, the Biscuits took a walk up to Indian Hill Road and 218th Street in Inwood to check out Scavengers, a tiny, closet-sized vintage shop that carries anything you could possibly dream of from yesteryear. While Tommy was outside systematically leafing through every milk crate full of records that he could find (what else is new?) I was inside holding Mamma Biscuit in one hand while rummaging through a pile of vintage scarves for ladies with the other hand. Within minutes, I came across this original Givenchy scarf/neckerchief and I nearly passed out when the asking price on the sale tag for this gem was only ten bucks. TEN BUCKS FOR GIVENCHY? Now you know I snatched this baby up with the quickness while looking over my shoulders, worried that I was going to get called out by another shopper (not that there was anyone else in the store with me) for getting such a bargain! I immediately envisioned Mamma Biscuit wearing this for the following Spring as I left the vintage shop and so here we are, Spring 2012—and here she is, in all of her fashionable Springtime glory!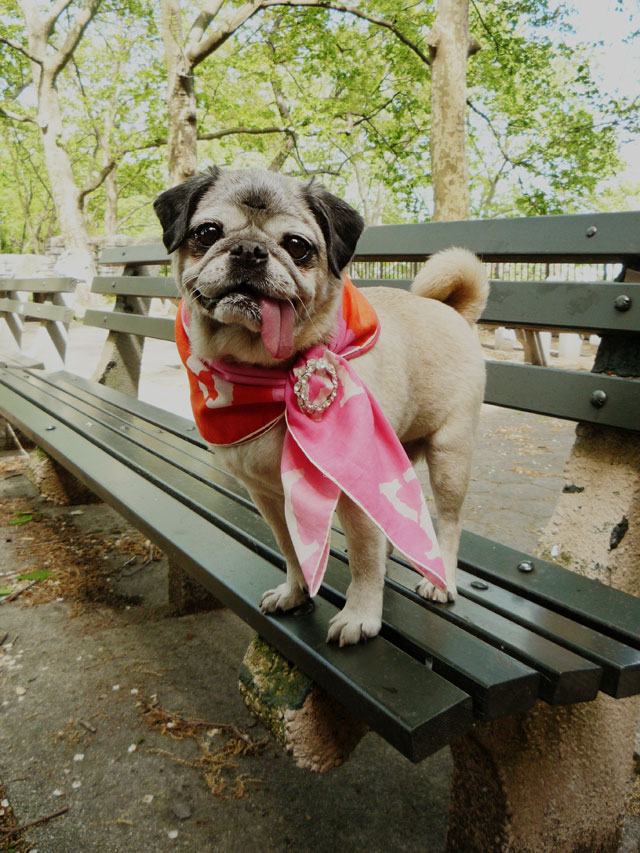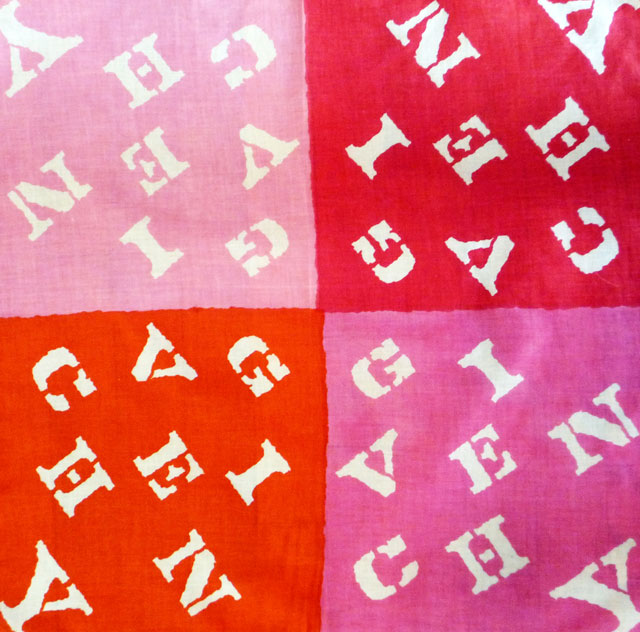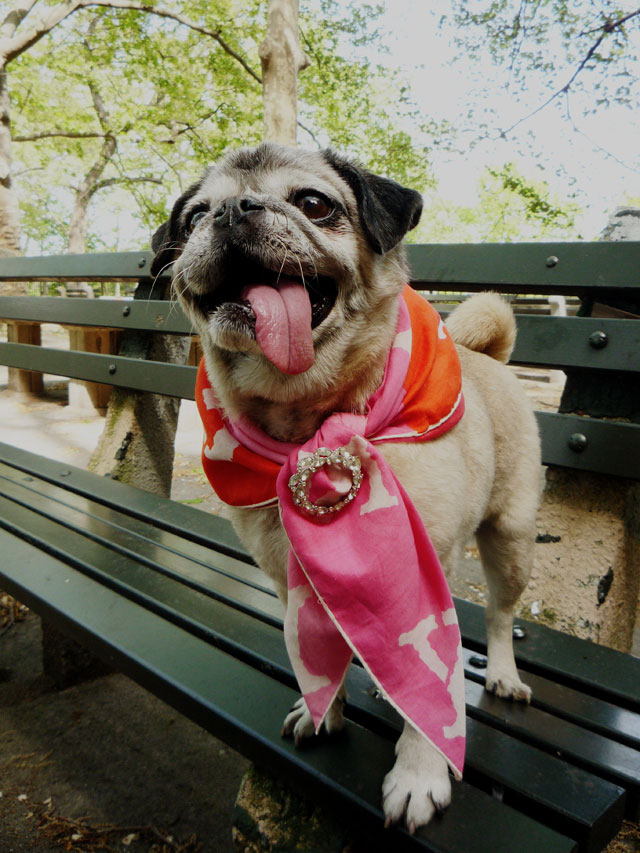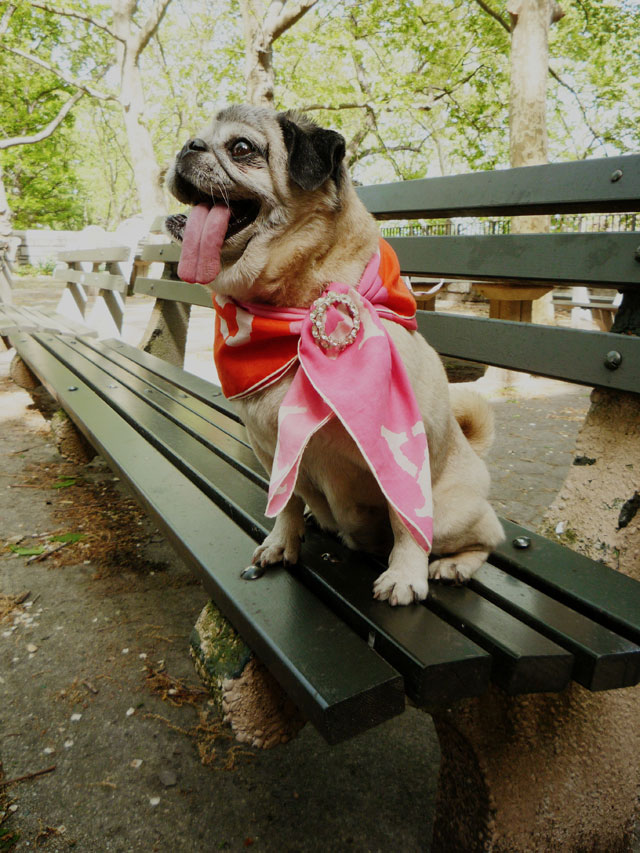 Now most of you longtime readers here already know that Mamma Biscuit is no stranger to a vintage collar or neckerchief. Last year, we picked up a couple of handmade bobbin lace and trim collars from the 1920's to the late 1950's from the St. Lawrence Antique Market in Toronto however, this Givenchy scarf is way more modern with it's 60's inspired four panels of warm complimentary colors of pinks and oranges. The repetitive letters spelling out the name of the designer label in white matches the contemporary, logo-clad designer aesthetics of todays luxury garments. Pairing this scarf with a diamond wreath brooch from Mamma's private collection really finished off this chic look—and I have no doubt that the French would be so proud!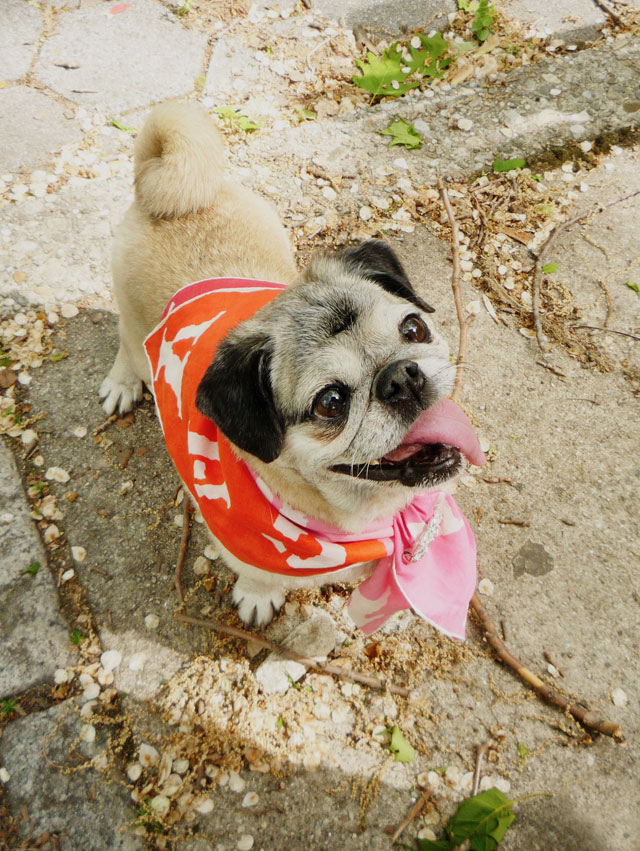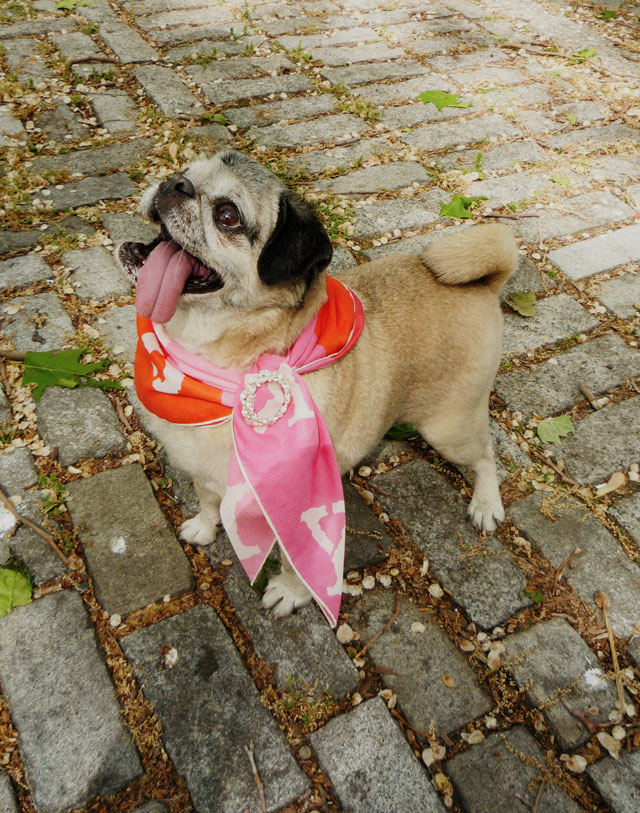 Now Mamma Biscuit would like to end this post with some advice for all of you gals and gents out there who fear bringing color into your wardrobe: try to use color as an accent to your entire outfit—a hot pink necktie on a gentleman wearing a crisp, modern black suit or a woman wearing lime heels with a chic black dress can make any man or woman look editorial-ready without looking ridiculous. If you want to go full throttle with color and patterns, make sure there is a sense of control and consideration to detail within the overall chaos of your look—the last thing you want is to evoke an infantile, preteen mall rat with tons of sparkle and bling (ughh, that word leaves a bitter taste in my mouth.) Also, always remember that a colorful scarf, tie, hat, belt or shoe can replace any piece of jewelry on almost any type of outfit and that color blocking is a totally modern and bold way to infuse bright colors into your shoes or wardrobe without looking messy or insane! Have fun with it, and when in doubt, use neutral colors to draw looks back together with your color selection.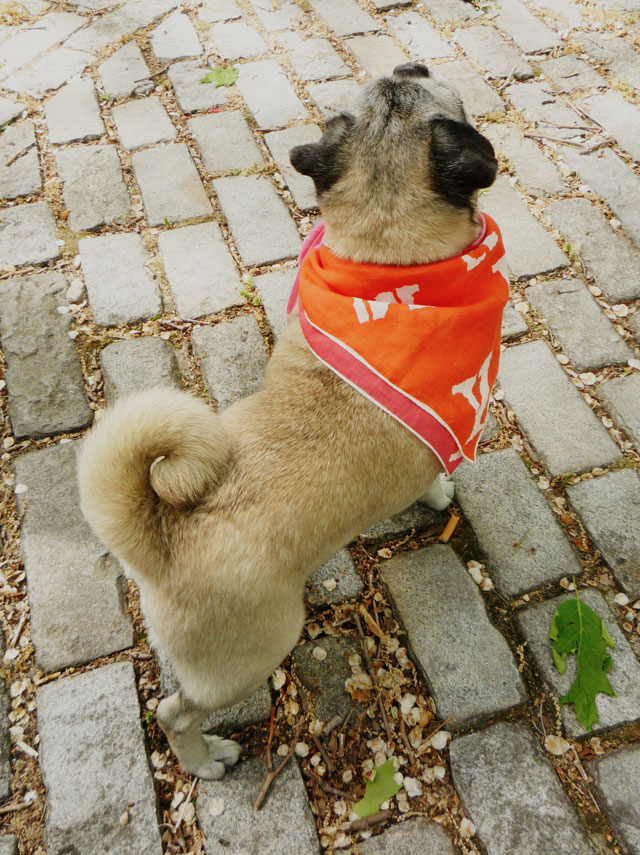 Happy Spring and good luck!
Enjoy