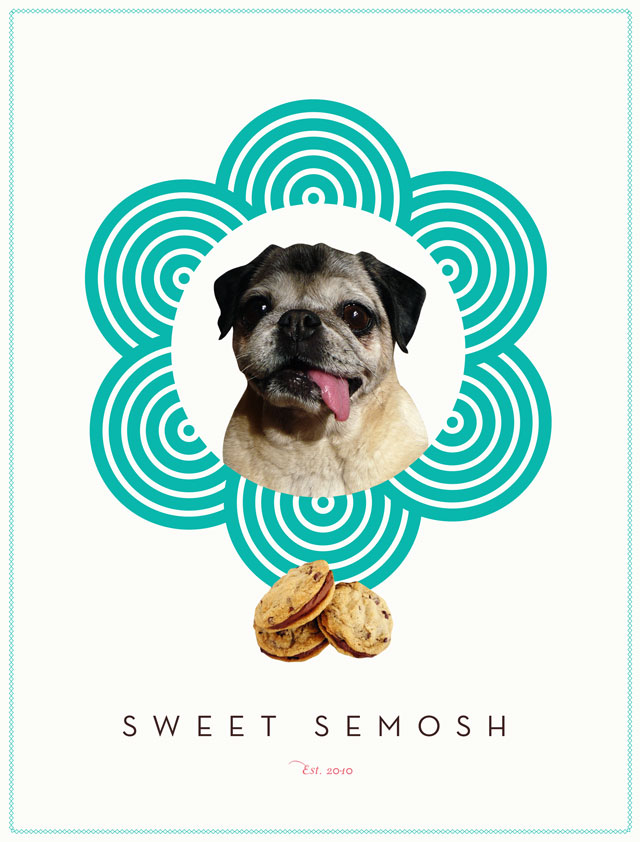 Sweet Semosh has gone and done the unthinkable here by taking the iconic American chocolate chip cookie and making sandwich treats out of them with chocolate frosting in the middle—and quite frankly, this is the best baked treat to have ever come out of Tommy's oven in my opinion! I know I can be a bit of a chocolate-overload junkie at times but I can honestly say that these treats are beyond amazing and totally perfect for any occasion or holiday.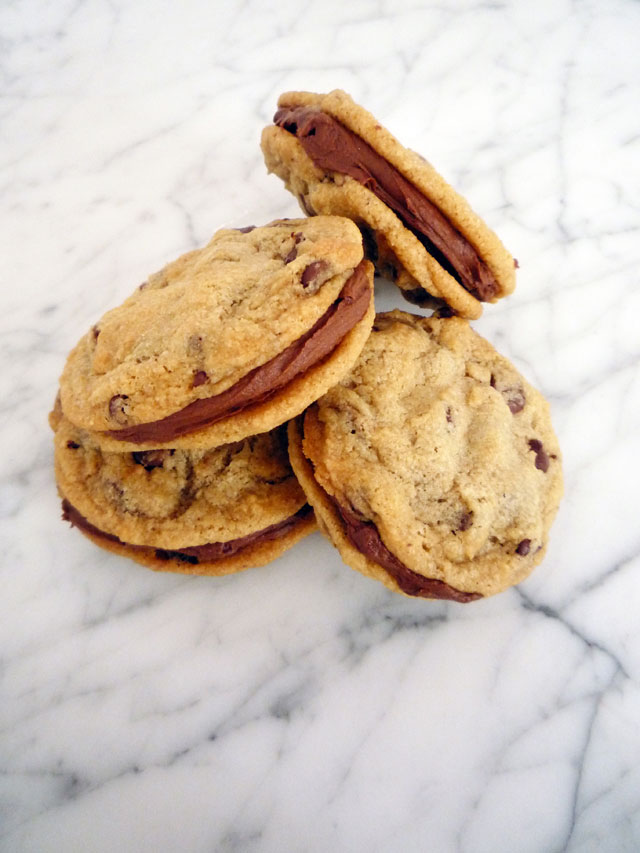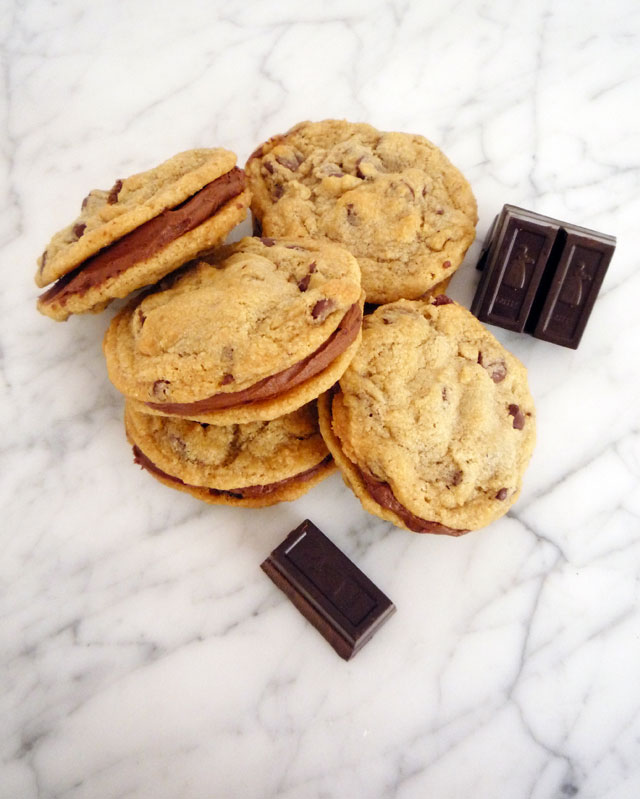 Now Mamma Biscuit may not be able to sample chocolate treats of any kind, but her nose was working over time while we were assembling a tray of these chocolate chip treats for a friends naturalization party two weeks ago. I'm not surprised though, her nose has an impeccable palette and it's only fitting that she share with you all the very best in vegan baked goods that Sweet Semosh has to offer!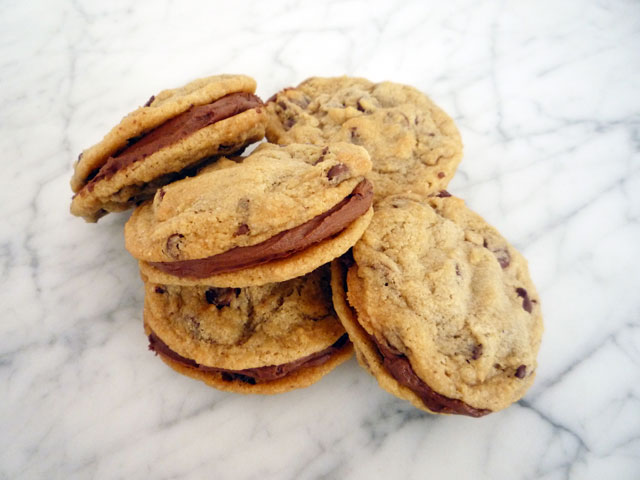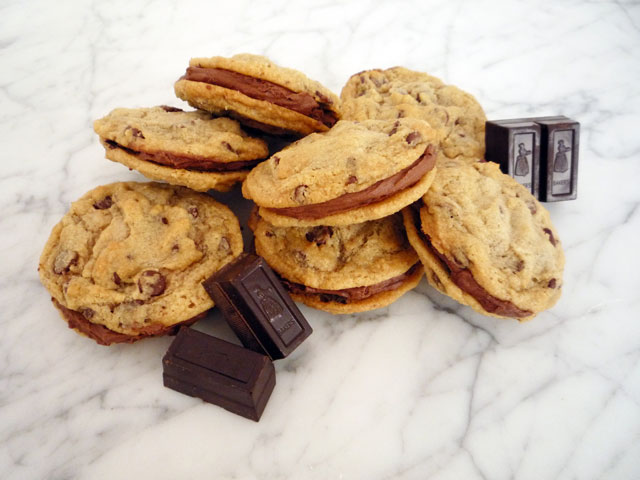 The idea of taking two soft-chew chocolate chip cookies and joining them together with the most decadent, buttery chocolate frosting you've ever tasted is really part of the Sweet Semosh genius! There really is no better sweet treat to share with our newly naturalized buddy than this incredibly yummy sandwich cookie and Ruth Wakefield would be so proud!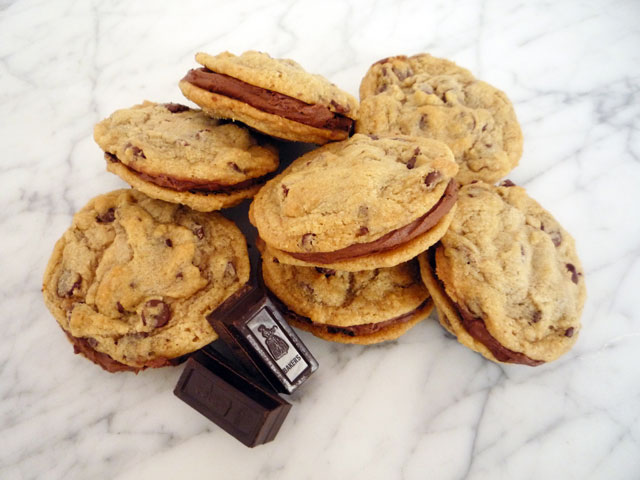 Now even though one of these sandwich goodies packs enough chocolate to satisfy the most insatiable of sweet tooths, some of you fellow Cookie Monsters out there (like us) will crave more. Our advice would be to not fight it. Go on and have another cookie—after all, they are vegan and totally cruelty-free which makes them guilt-free too!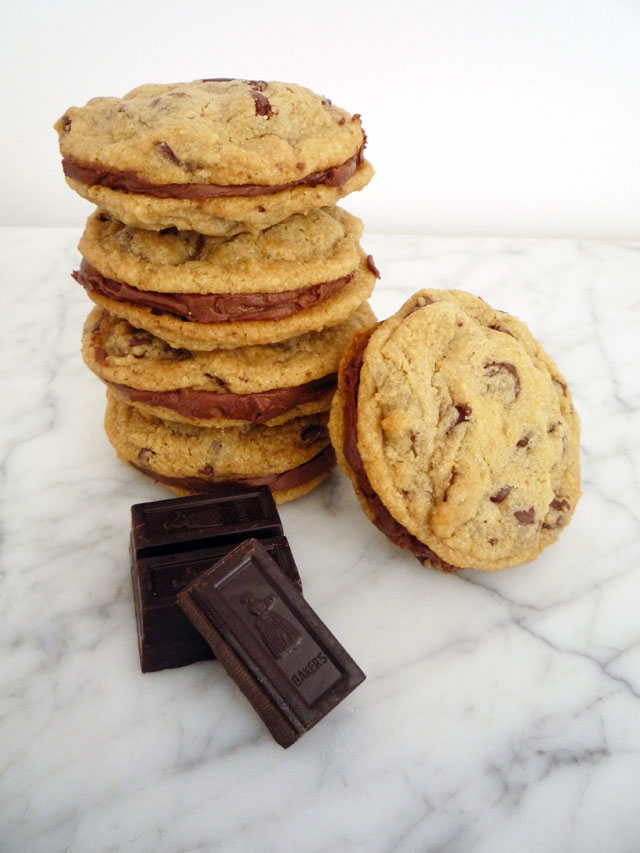 Have one with a cup of coffee, tea, or a tall glass of non-dairy milk. Either way, enjoy. Just please remember to sugar responsibly!
Enjoy