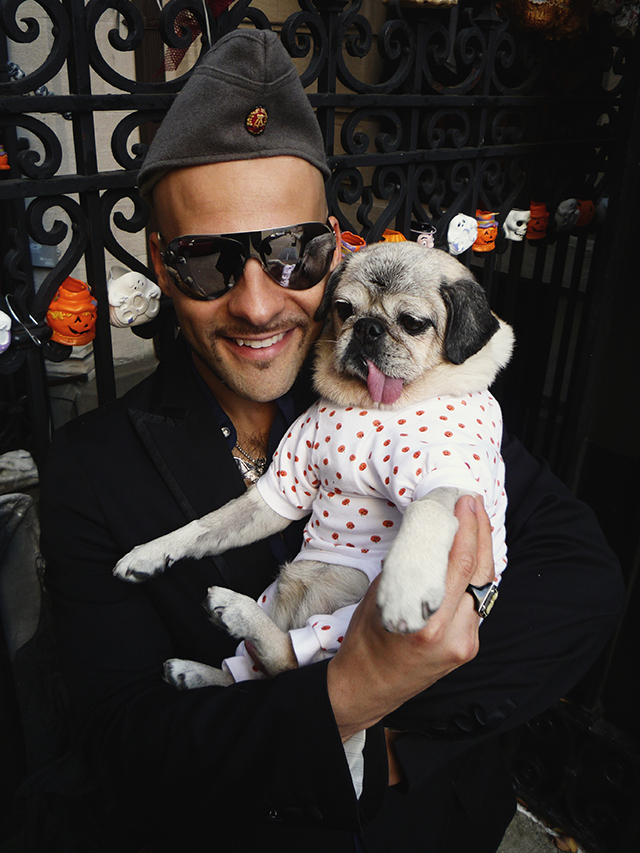 There is a whole lot to be afraid of when it comes to the Upper East Side in New York City. For starters, the subway situation is a scary disaster that no haunted house could ever beat and the further east you go, the worse public transportation becomes. Now if you think that the 1% of this country who actually lives, dines and shops in the Upper East Side scares the living daylights out of your ramen-eating-budget-bus-pass life then be afraid, very afraid because there is a Halloween plastic extravaganza on East 74th Street that brings the skulls, ghouls and zombies out in full force to scare the shit out of you—you know, in case the obscene wealth walking around doesn't send chills
up and down your spine!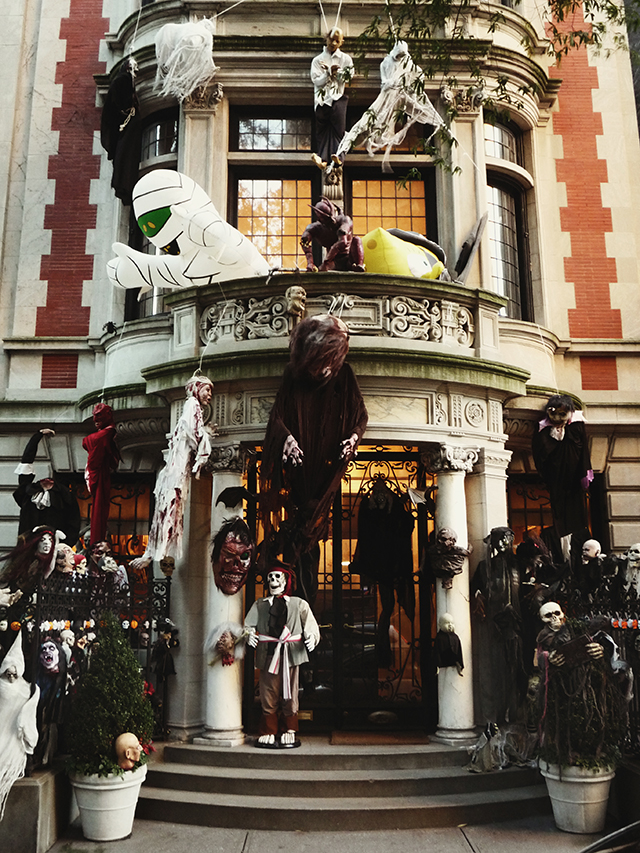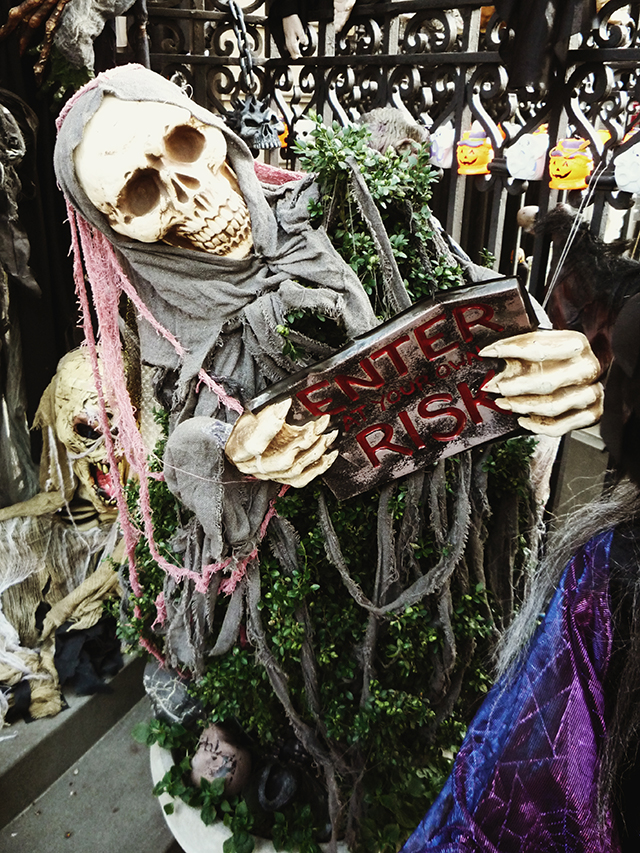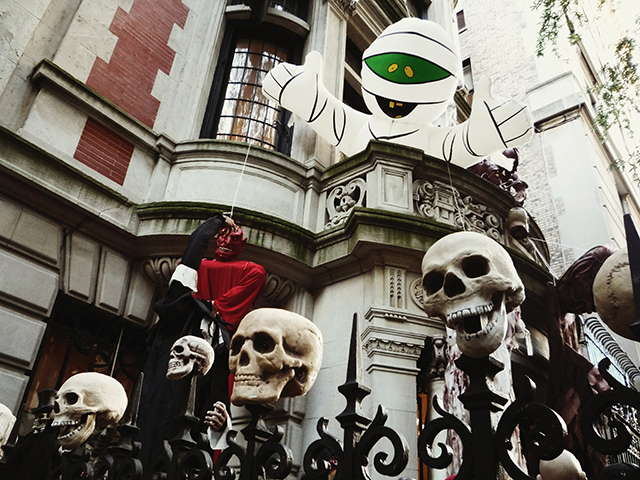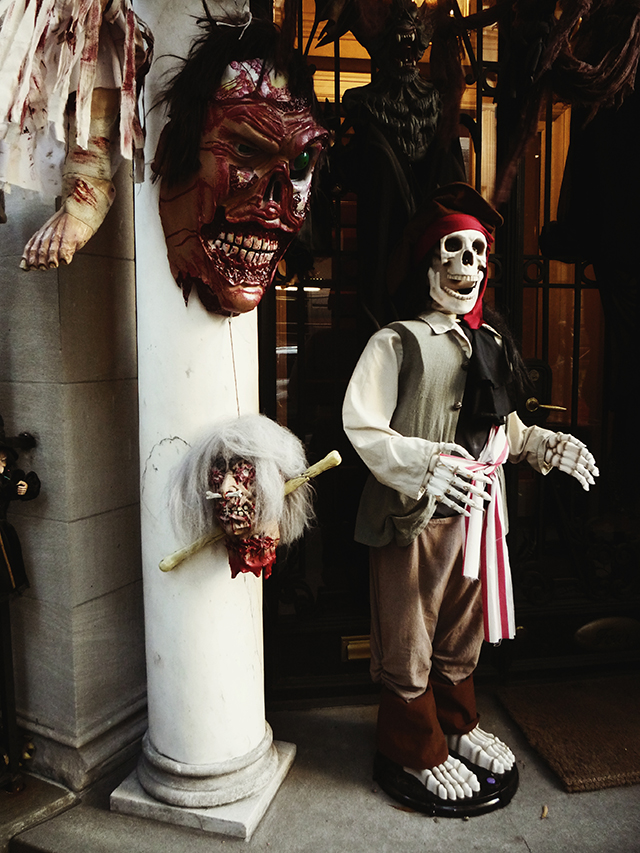 For several years now, Marc Lasry, the co-founder of Avenue Capital, and his entire family has decorated their mansion on East 74th Street with bloodied bodies hanging from the balcony, skeleton heads spiked onto the cast iron fence surrounding the property, a giant inflatable ghost swelling over the door, swinging bats and a life-size, clothed skeleton affixed to a tree on the sidewalk. The moment I heard about this Halloween mess I just knew I had to get our butts over there to see it in person!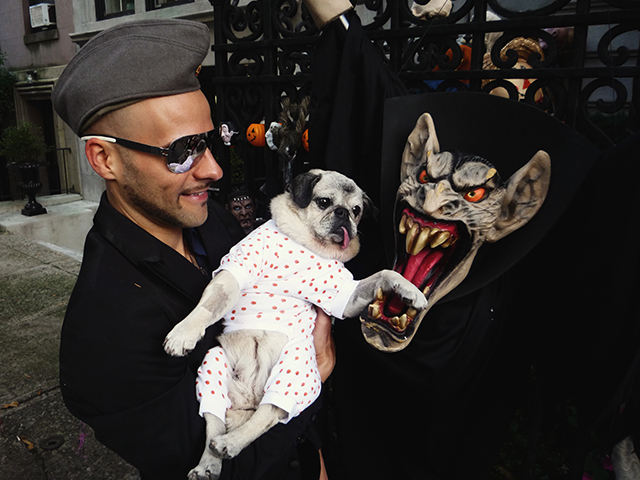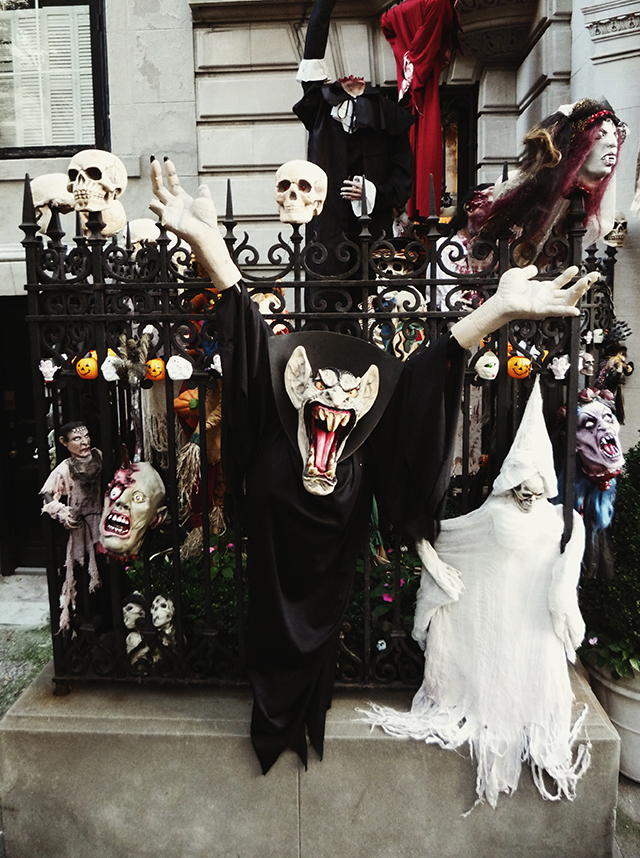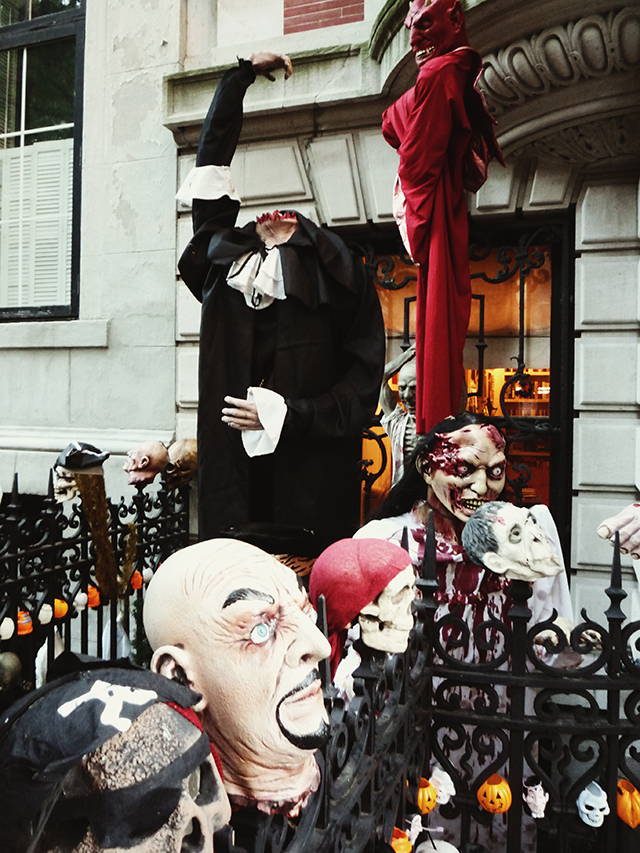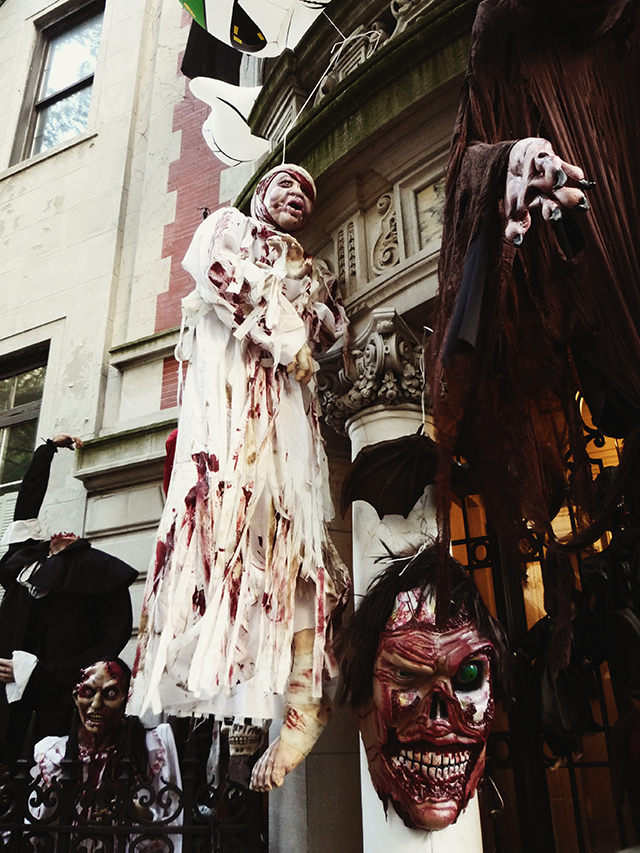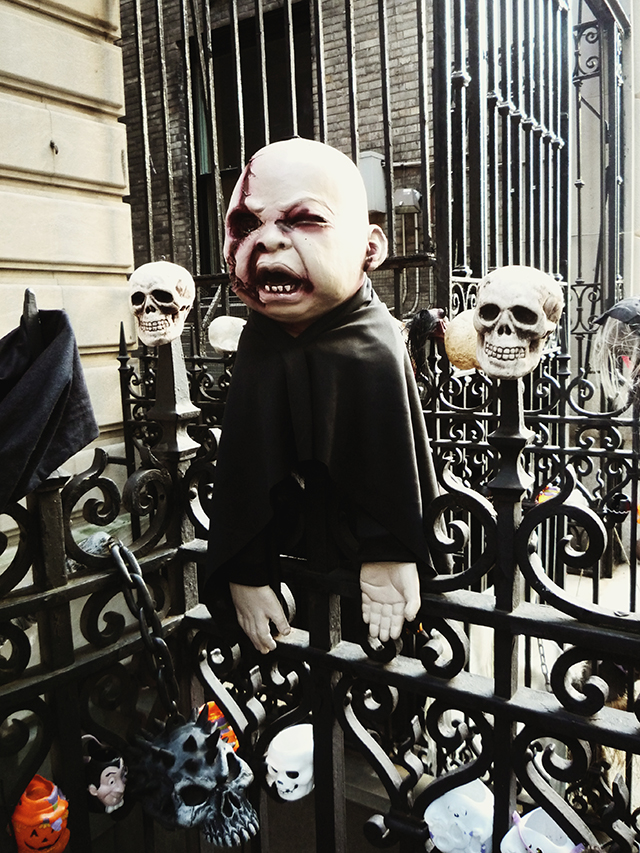 I don't even know where to begin! We started our tour by posing with Mamma Biscuit wearing her Halloween pajamas next to a 4-foot pirate skeleton positioned at the front door that shook while the audio for Super Freak played in the background. Mamma Biscuit literally shook in Tommy's arms from fright when the motion-activated device went off and the few tourists who actually showed up to see this house looked on with such amusement—some were actually taking photos of Mamma Biscuit rather than the Halloween display itself!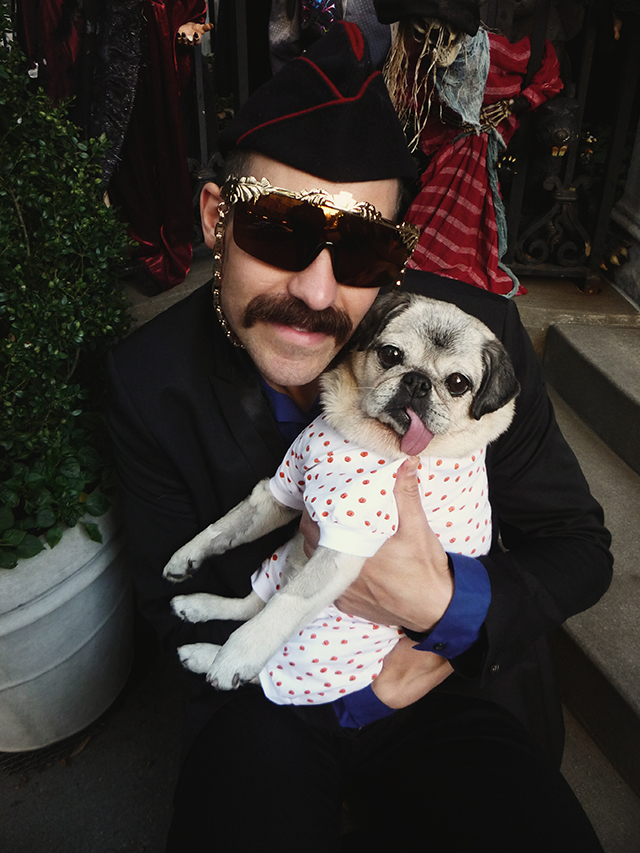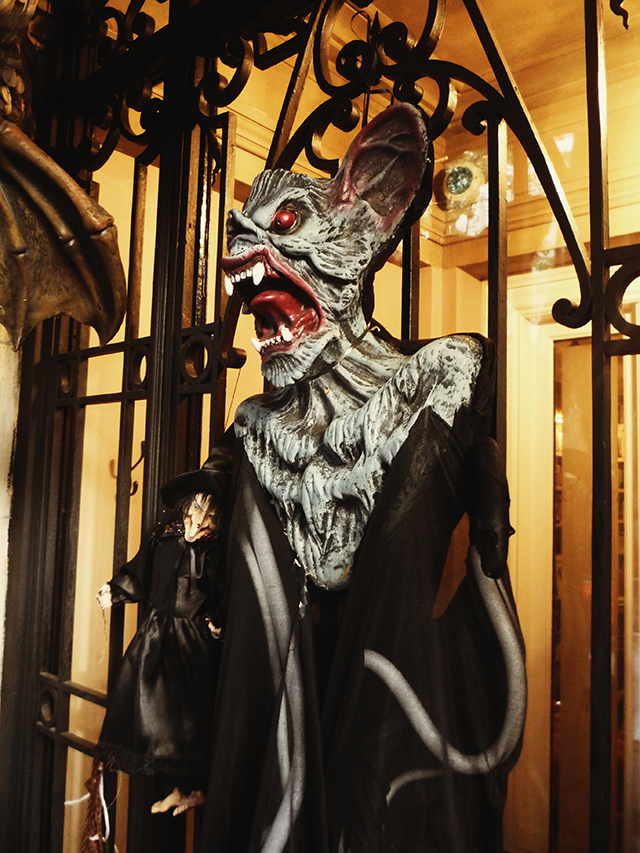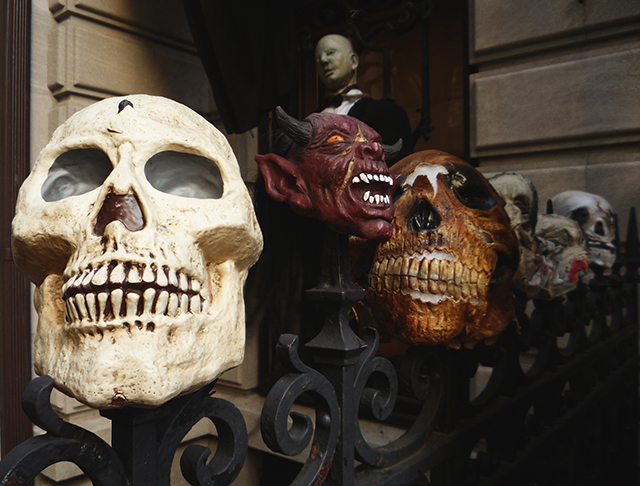 This over-the-top Halloween display has become a tradition for the Lasry family. Sophie Lasry, 18, one of the couple's five children says, "It's more of a family thing we do to stay together" regarding the seven-year family ritual of decking their house out for the season. Decorations go up every year on October 1rst and don't come down until the day after Halloween! I hear that Trick or Treaters actually start ringing the doorbell on the morning of October 31rst!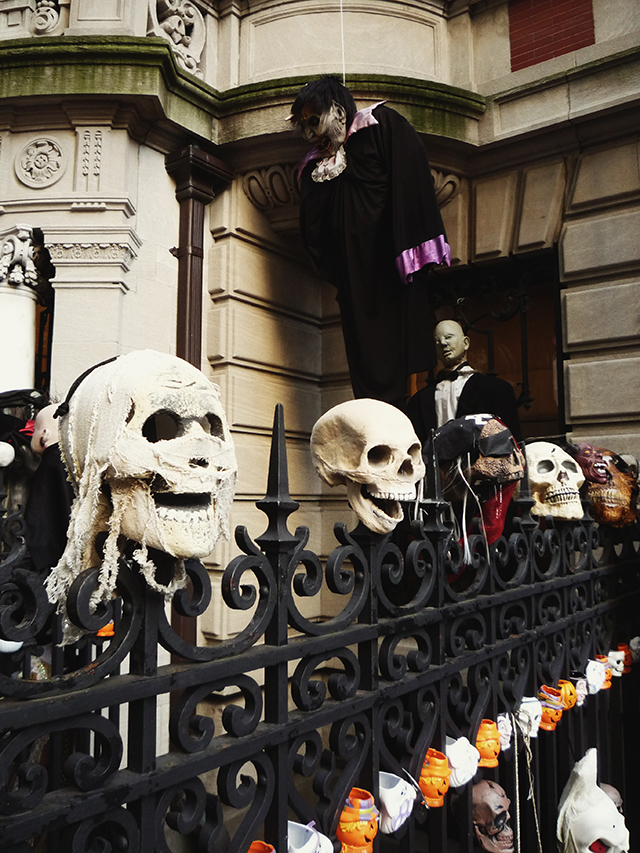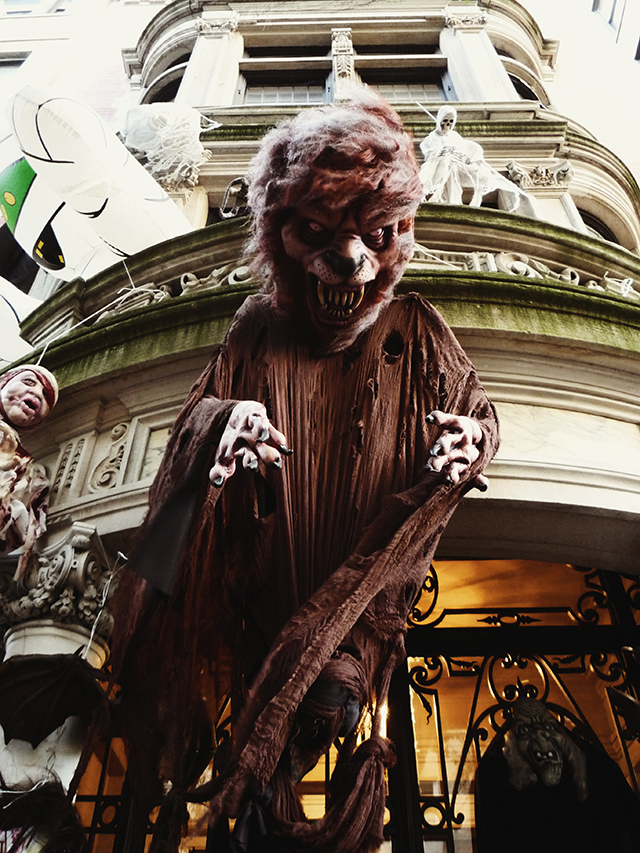 Over the years, the only complaint they have received about the display has been to turn down the family's favorite singing skeleton pirate that stands guard by the front door. They unplug him at night to respect their neighbors whom I suspect are incredibly uptight and extremely Republican!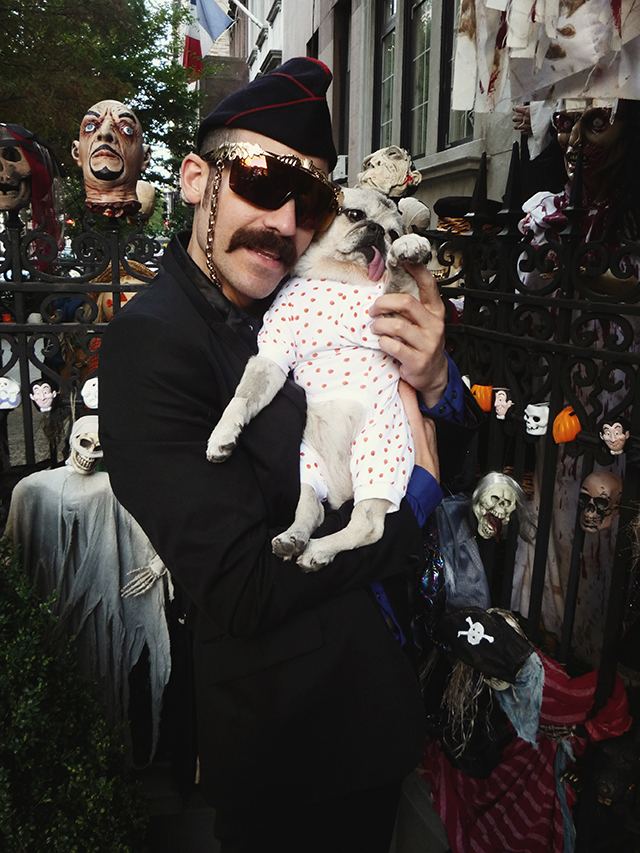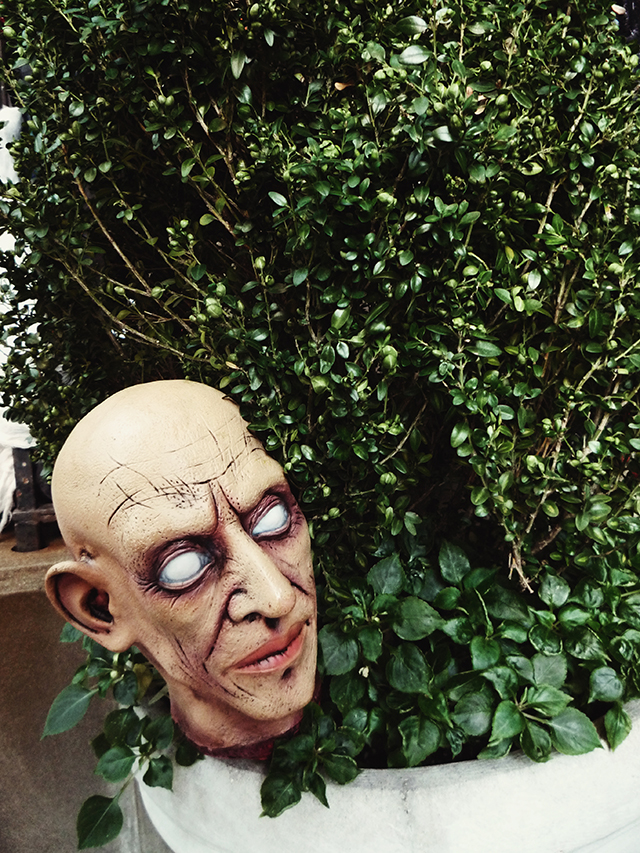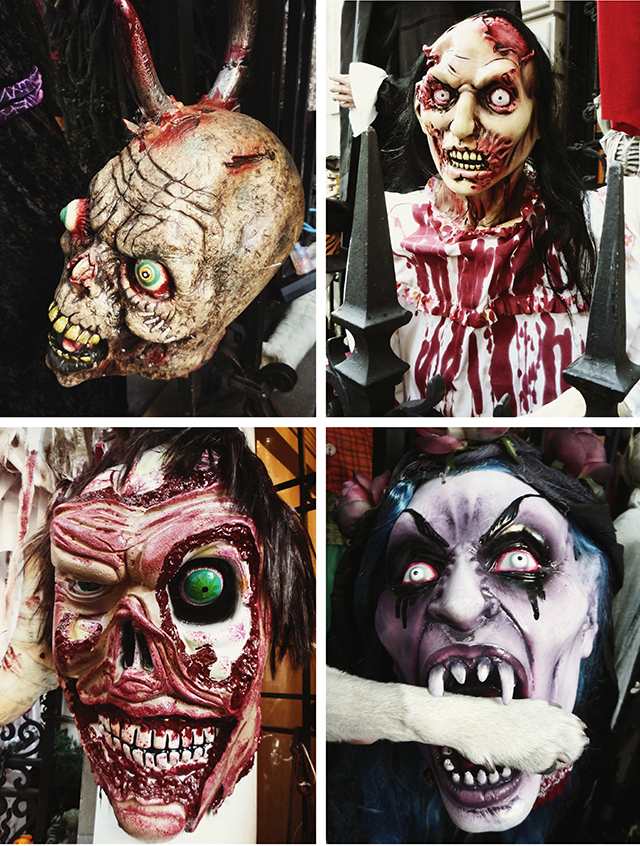 So this is what an urban haunted house looks like folks. These scary, bloody, horrifying monsters and zombies attached to this exquisite Upper East Side mansion carries on a whole new meaning other than Halloween. It practically screams, "BEWARE OF CAPITALISM!"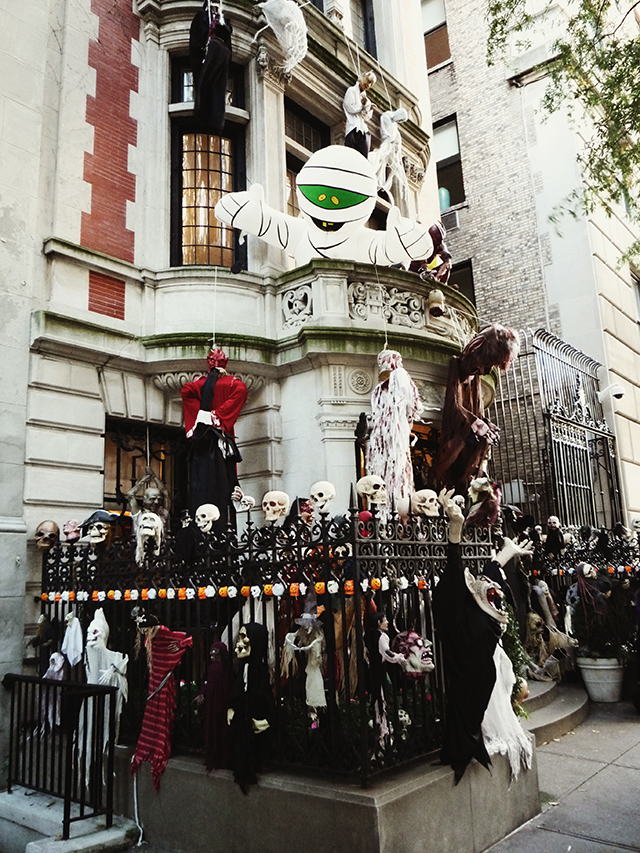 Just one more week until Mamma's Halloween costume is unveiled—how EXCITING!
Enjoy