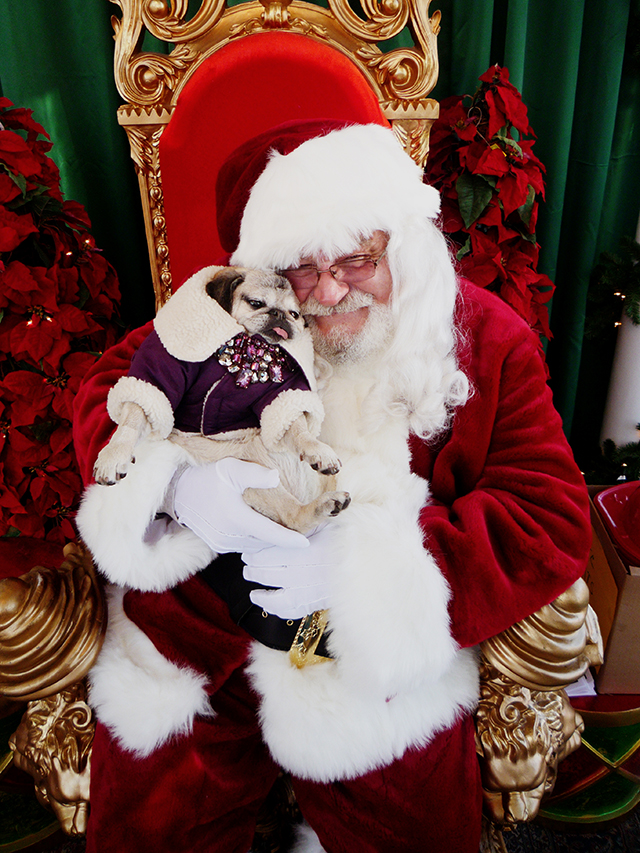 I saw Mamma kissing Santa Claus
Underneath the mistletoe at Dees'
She didn't see us creep
Down the stairs to have a peek
She thought we were tucked
Up in our bedroom fast asleep.
Then, I saw Mamma tickle Santa Claus
Underneath his beard so snowy white.
Oh, what a laugh it would have been,
If her two Daddies had only seen
Mamma kissing Santa Claus last night!
See, that's Mamma Biscuit's tactic for getting what she wants from Santa Claus as well as from us. She doles out her sweet pug kisses and all of sudden, she's been forgiven for the urine she left on the floor in the bedroom. Actually, not just forgiven but treated as if it never happened! What can I say, she runs our lives yet secretly, we love every minute of it! So this past weekend, Mamma Biscuit made her annual visit up to the North Pole—actually it was The Dees' Nursery out on Long Island but she doesn't know the difference. Anyway, there she was, in Santa's loving embrace as she barked her list of wants in his ear in between a few tongue rolls, some wet kisses and a couple of pug snorts! Mamma Biscuit is such a pro when it comes to luring Santa into giving her the green light on a huge list that included a few soft chew treats, a fabulous new dress, a yacht and really, that's not a lot . . . oh, and let's not forget the deed, to a platinum mine . . . and to fill her stocking with a duplex, and checks . . . and some decorations bought at Tiffany's! Now Mamma Biscuit has been a very good girl all year long but Santa did not need to check his list once let alone twice to see if she was naughty or nice. Her unbearable cuteness made up his decision in his mind the moment she pranced up to him in Santa Land. In fact, every year, the lovely owners and staff at The Dees' Nursery out in Oceanside, Long Island greet us with such love! They all recognize Mamma Biscuit from previous years of visiting with Santa and they love her incredible fashion sense and style. Even Santa looks forward to seeing Mamma Biscuit every year and recognizes her the moment we arrive! Our visit with Santa Claus would not be complete without a portrait where both Mamma and Santa are sticking their tongues out—and It was all Santa's idea in his funny attempt to pay homage to Mamma's epic appendage
in this way!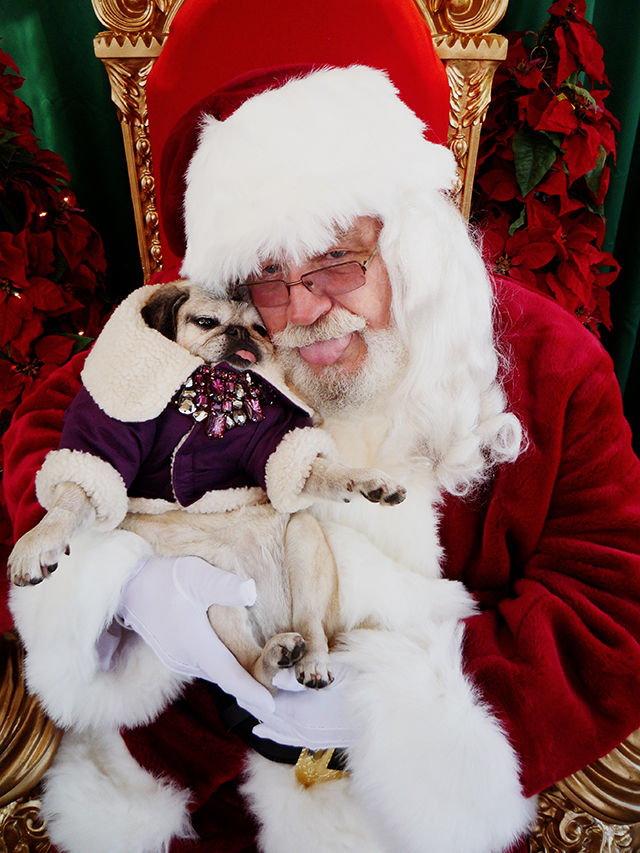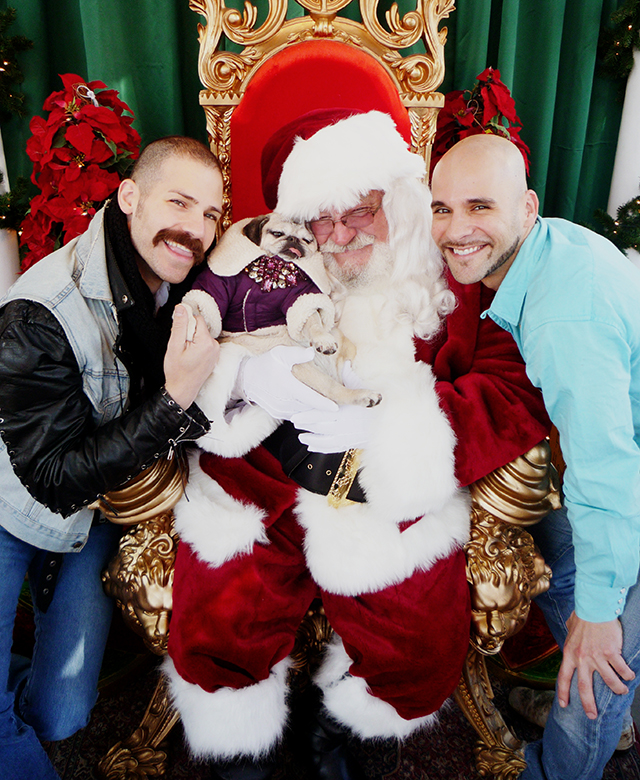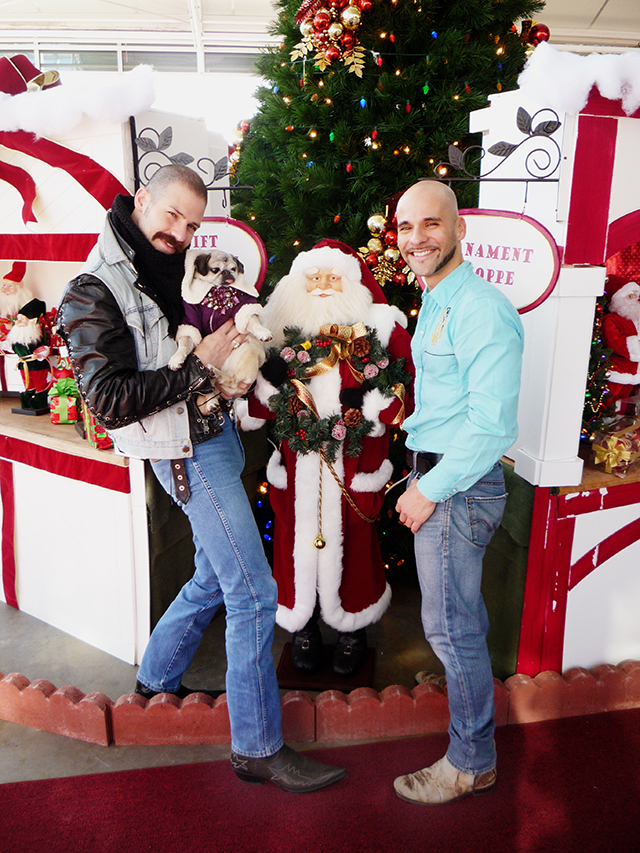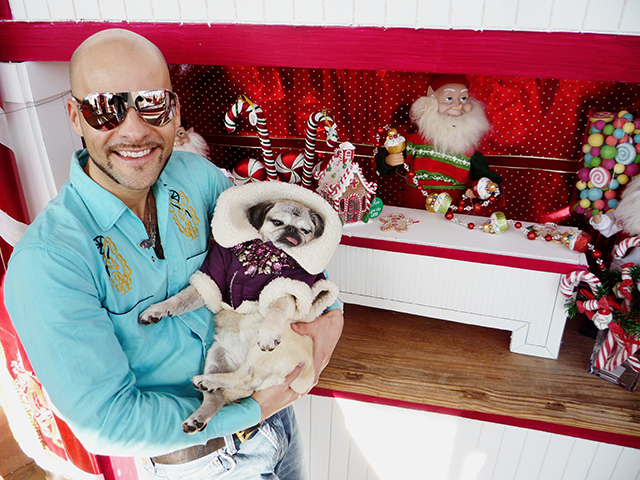 If there is one thing we love to do during the holiday season (besides scouring the streets looking for badly decorated homes) it's hitting the local nurseries to check out their holiday wares—and boy were they a-plenty here at Dees'.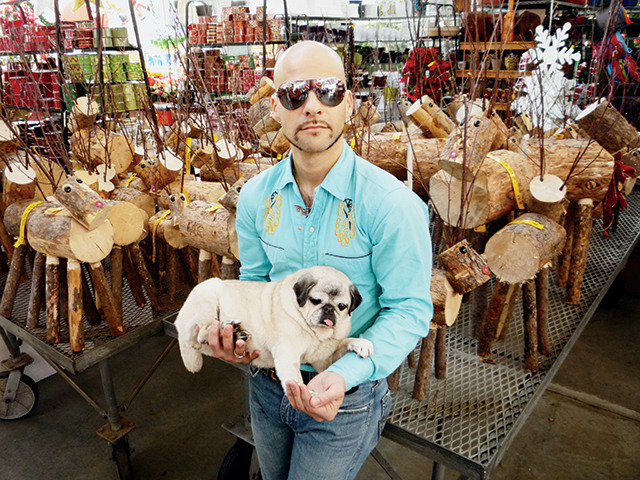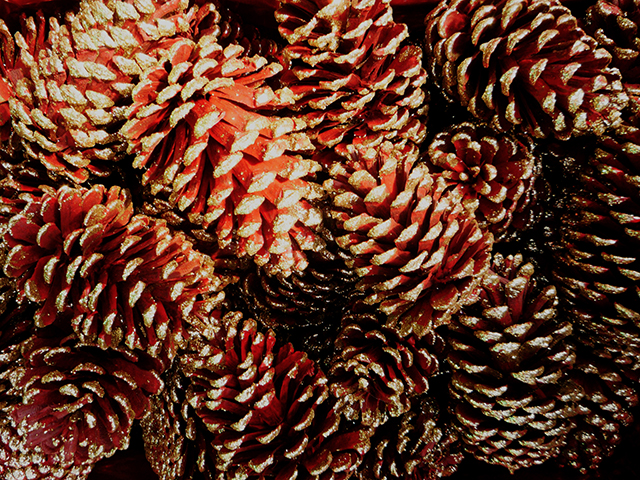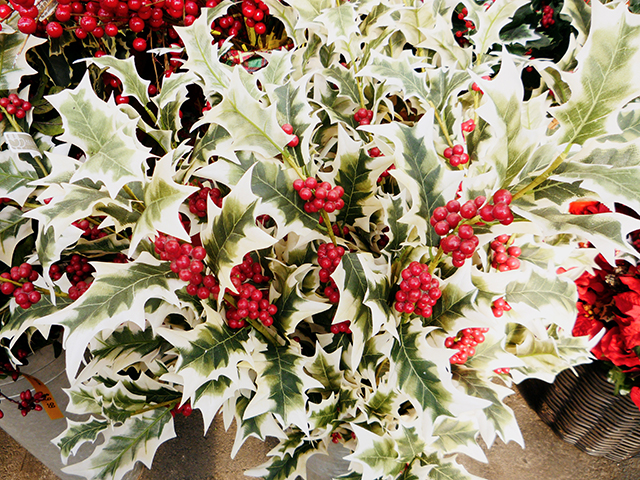 Everything was going smoothly until we ran into the "Man Cave" Christmas section where I was thoroughly elated and simultaneously disgusted by the menagerie of resin ornaments depicting catch phrases from the stereotypical straight man variety! I will say, those Budweiser Beer Christmas lights were pretty fantastic and nearly made up for all that "lay-off-my-remote-control" themed crap!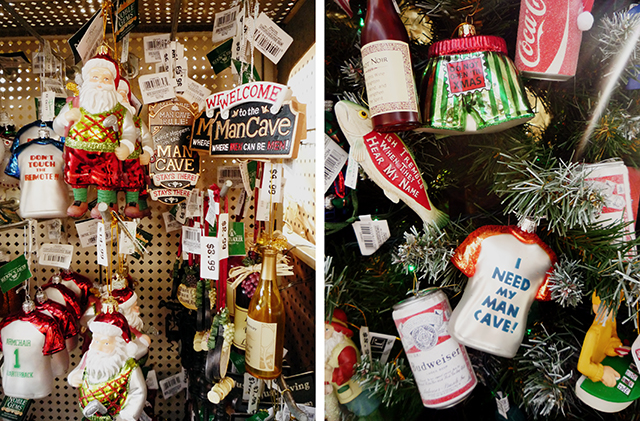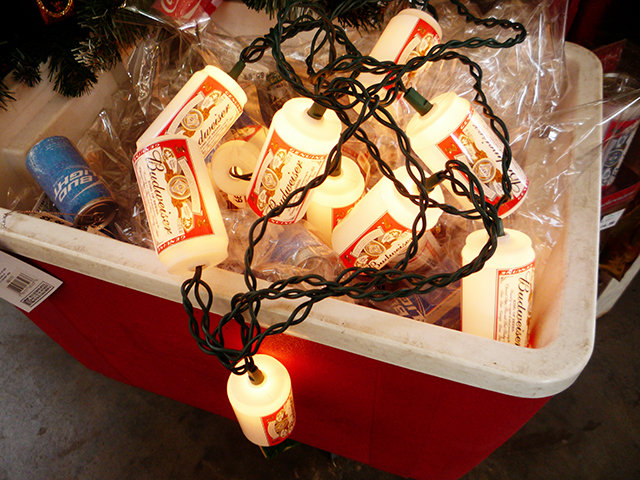 We then said our farewell to Santa and told him that Mamma would leave a tray of Tommy's Sweet Semosh cookies and a glass of almond milk waiting for him on Christmas Eve—the night he's due to break into the Pug Palace via the window off our fire escape to deliver Mamma's gifts. We then made our way back to NYC and spent the rest of the weekend putting the finishing touches on our very own Christmas Land in Mamma's crib. On Sunday we decided to plow through our holiday shopping and you all know how that goes—one item for so-and-so, three items for me, ten items for Mamma Biscuit! Shopping for Christmas gifts can really be dangerous so to take the edge off of our excursion, we stopped by a Christmas tree seller on a sidewalk in the West Village to smell the lovely scent of real pine—and to snap some fantastic portraits of Mamma Biscuit and her favorite Daddy! Shhhh, don't tell Tommy I said that.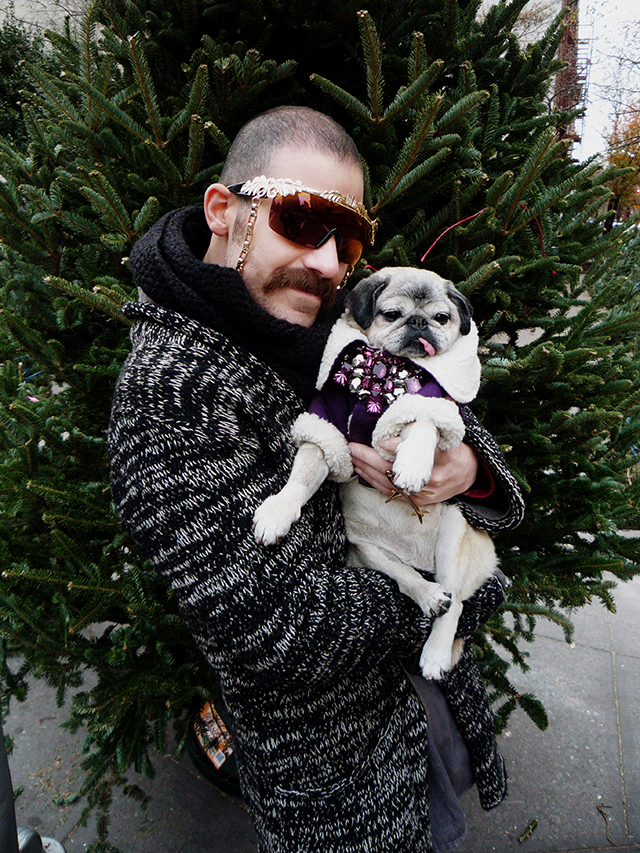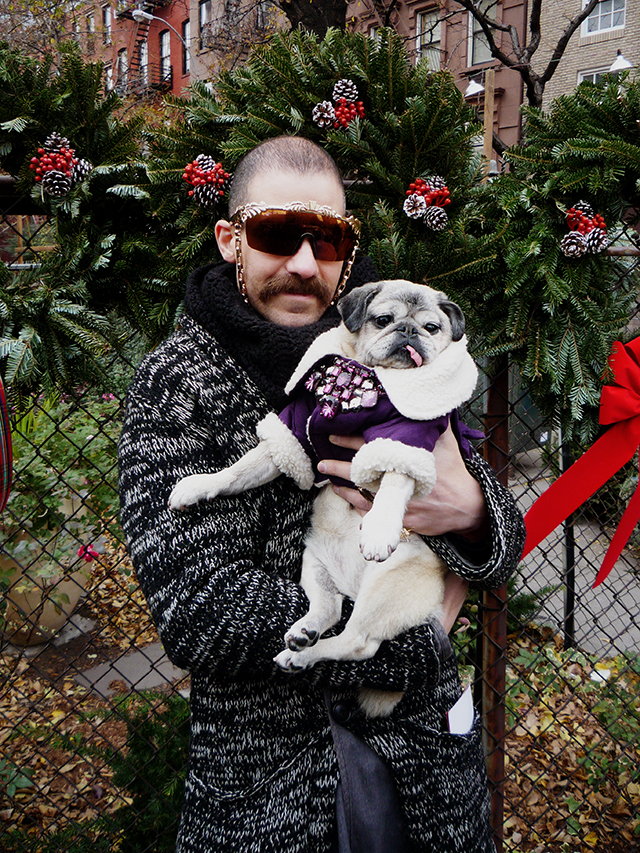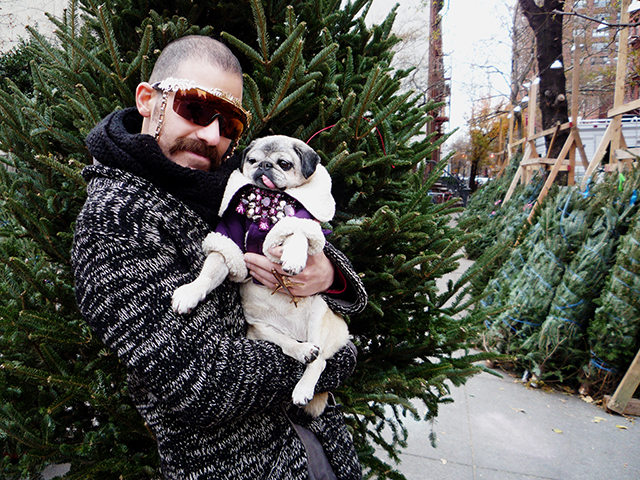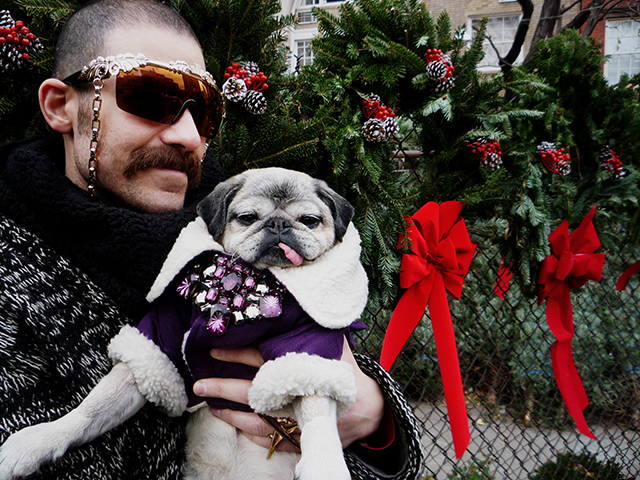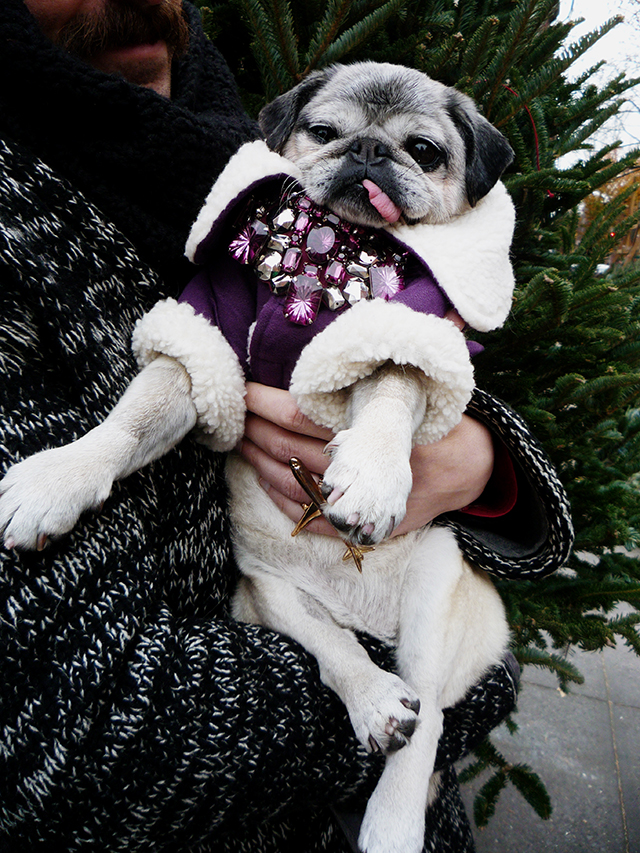 The hysteria of the Christmas season is upon us and Mamma and family have a whole month of fabulous Christmas posts lined up for you all! So stay tuned and remember, Christmas Day is only 27 days away—are you having nights sweats yet?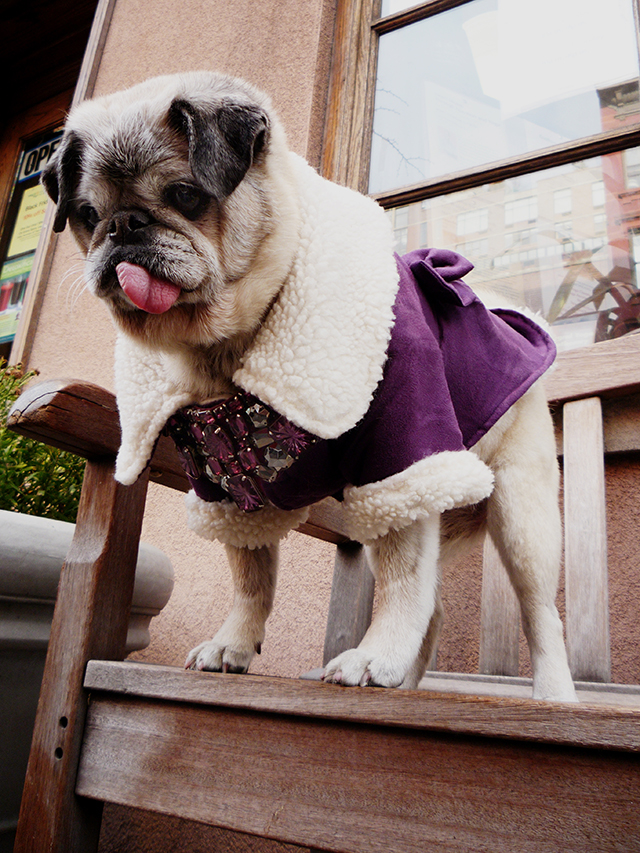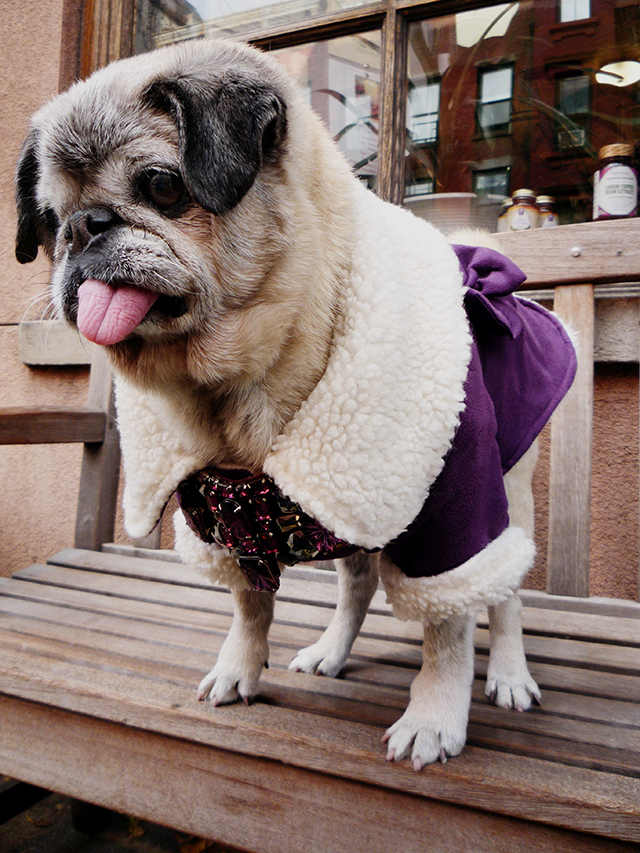 Enjoy