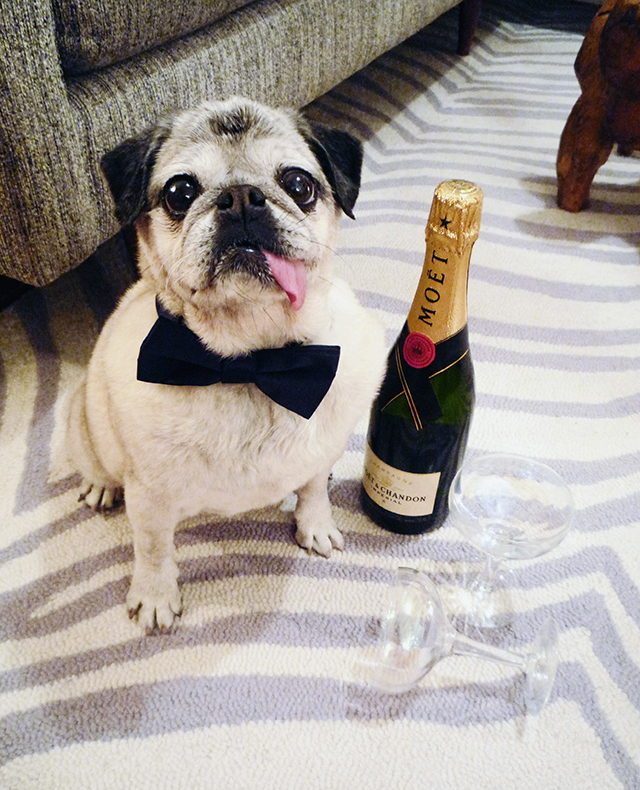 2012 is slowly coming to an end and we here in the West are still scratching our heads as to how the Mayan calendar has come to an end without some ridiculous apocalyptic event taking place! A year before we had to deal with Harold Camping and his squad of idiotic followers preaching that "Judgment Day" was just around the corner—and of course, no one with half a brain cell could possibly take any of that crap seriously—but the Mayans, those people were so damn accurate and reliable that for a hot second, Mamma Biscuit and I thought it would be wise to build a fall out shelter below the Pug Palace! Seriously, only for one hot second did I even entertain this concern because as soon as logic set in, I realized that the Mayans themselves had died off way before 2012 and when they were alive and thriving many moons ago, they most likely ran out of room to chisel in more time on that damn rock when they mapped out this damn calendar in the first place. So you see, it turned out that such a doomsday plan wasn't necessary after all! Thank goodness because I don't do well subsisting on canned food and Mamma Biscuit gets too restless being indoors for long
periods of time!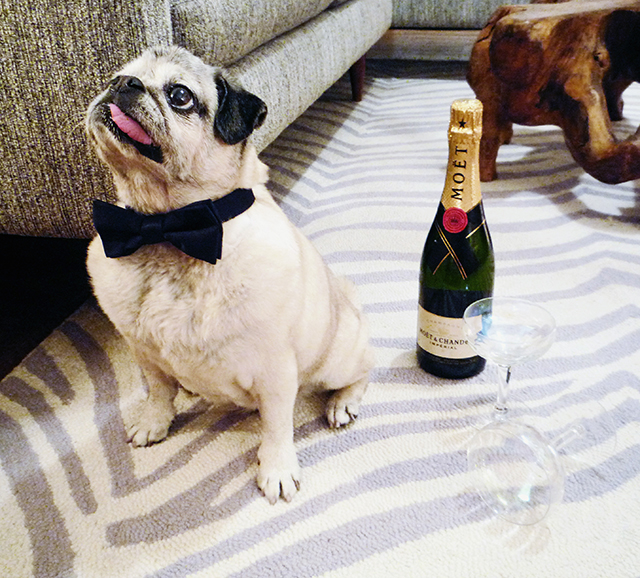 So here we are—still standing! Nothing new in Mamma Biscuit's world. This old broad has been to hell and back growing up through the puppy mill system and no whacked out religious group or old civilization is gonna put a damper on Mamma Biscuit getting her drink on before the clock strikes midnight! So what do we have to toast to come 12AM, January first? How about the fact that in 2012, Madonna put on the best (and most watched) half time show in Super Bowl history! Or (with a sigh of relief) the reelection of Barack Obama to a second term in office! OK, so Whitney Houston decided to kick the bucket this year but I'm sure she is in a far better place than that of a sweaty and addicted life here on earth. And despite the fact that Dick Clark is no longer with us to ring in the new year, we all can look forward to Ryan Seacrest? I know, I know, Ryan Seacrest sucks but look on the bright side, we'll all be too drunk to care who's hosting what on TV! More importantly, we have a brand new year of Mamma Biscuit sharing her adventures here in NYC to look forward to so that should make up for any Dick Clark nostalgia you may have in my opinion!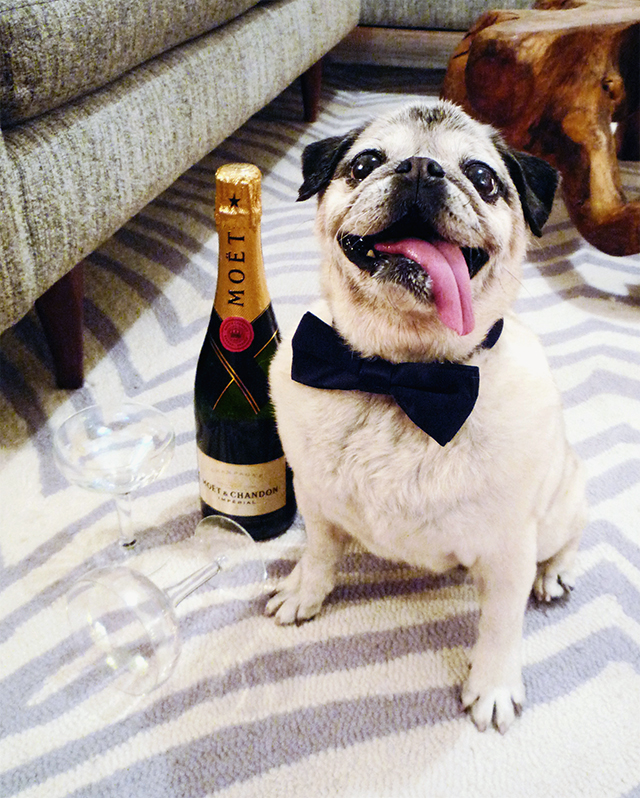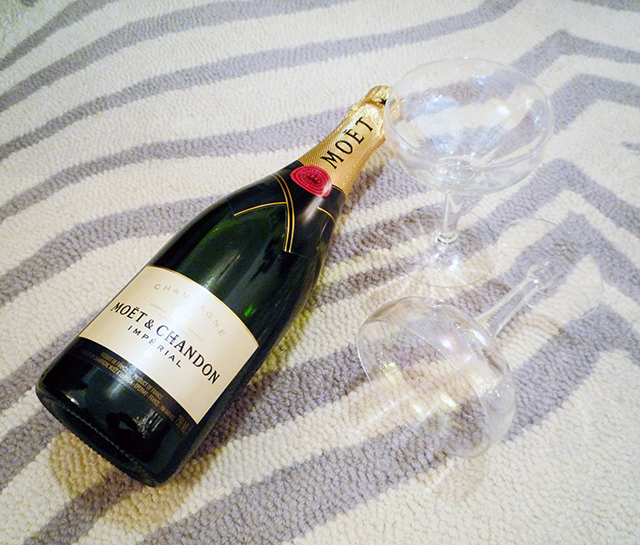 So raise your glass if you are wrong in all the right ways and toast to all the underdogs like Mamma Biscuit! We've got a fun-filled year ahead of us and judging by Mamma Biscuit's gender-bending, snazzy bow tie, I'd say she's ready to go full throttle ahead into 2013, don't you?
Here's to a Happy and Healthy New Year and most importantly, drink responsibly!
Enjoy