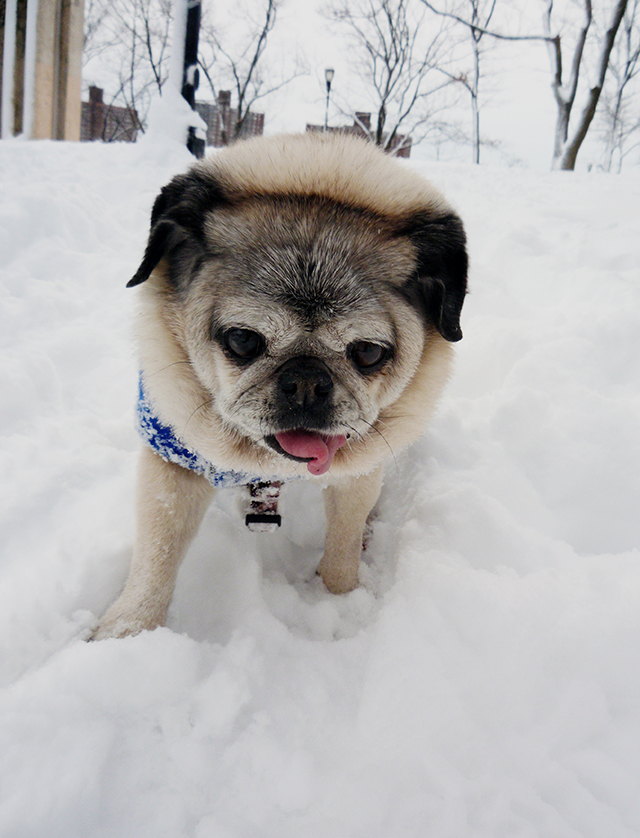 There really isn't anything better in this world than American media covering an impending blizzard. Seriously, in the two days leading up to Nemo's arrival here in the Northeast, The Weather Channel was in such a snow panic that they resorted to CAPSLOCKED WEATHER WARNINGS all over its homepage! They predicted historical snow accumulations (18-24 inches of snow in NYC and over 3-feet in Boston) and wind gusts near hurricane levels with their plethora of weather maps, radars and mountain graphics! Now you all know that I love a giant, totally unnecessary, public panic session! It's the only reasonable way to obligate people to run out to their local Home Depot to get into a fist fight with other customers over the last shovel and a bag of rock salt! Oh, so you're not a home owner with a long-ass driveway or a car owner and therefore could care less about shovels, rock salt and sand? well wipe that smug look off your face because you've got long bread, milk and egg lines to deal with at the damn grocery store—that's the very next thing the media obligates you to go out and get. Like my friend Tova so eloquently put it on Facebook during the storm, "why do people feel the need to run out and get eggs, milk and bread during a fucking snow storm? it's like the collective population being affected needs to make French toast in order to survive." See, at the Biscuit household, we only needed one food item to weather out the storm: 10 bags of UTZ potato chips—assorted flavors! That's right, while everyone was out scouring empty bread shelves, literally strip-searching bakers leaving their long shifts for a crumb, I was planning my own sodium Nor'easter up at the Pug Palace! Sometimes we New Yorkers can get cocky when it comes to food and a storm. How could we not when almost all of us live within a 1 to 3 block radius of a 24-hour bodega that will always stay open no matter how dangerous the storm may be! Ok, I may be exaggerating a bit because I did eventually go grocery shopping at Trader Joe's on 72nd Street and Broadway and let me tell you, those people had their shit together! I was in and out very swiftly. They allowed just one shopping cart per person! I didn't even need one, I simply used my shopping/laundry cart that I brought with me in the store—I know, I'm such an old lady! There were no empty bread or dairy shelves like the looping video footage on TV of every other grocery store in the Northeast. The place was packed, the shelves were stocked and if they emptied out, they were refilled rapidly! My only complaint was that my cashier had no clue how to pack groceries in my bags. I literally ripped that task out of her hands and she watched on as I worked my spacial relations skills with 130-bucks worth of groceries, 5 canvas bags and a
shopping cart!
So Friday night, it snowed and it snowed . . . and then it snowed some more! We plowed through those 10 bags of UTZ potato chips before eating dinner and then fell asleep in front of the TV watching Judge Judy with Mamma Biscuit snoring like a piglet by our side. We woke up on Saturday morning to a 16" winter wonderland that practically begged us to go out and play in it. So that's what we did! Now I know I just posted about our last snowfall that yielded a paltry 2 inches of snow but you're getting more of the same thing! So here's Mamma Biscuit trucking through 16" of snow like a mini 4-wheel-drive car with chains on the tires! The landscape of Fort Tryon Park is just so breathtaking and everyone was out, walking their dogs, cross country skiing or sledding down the many hills of the park! We met up with a beautiful dog named Sadie and our pug friends Bruce and Butter Cup who live around the block from us! It was a very cold but fun-filled experience! So without further adieu, the Snowpocalypse Nemo of 2013 in photographs!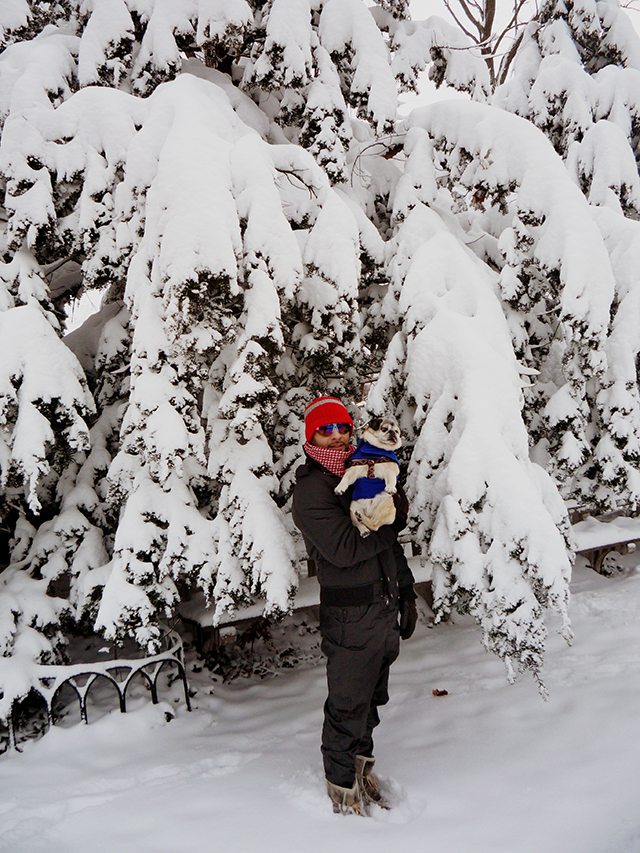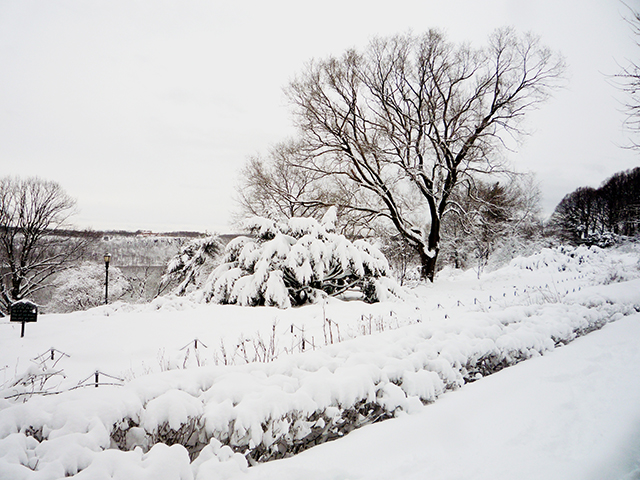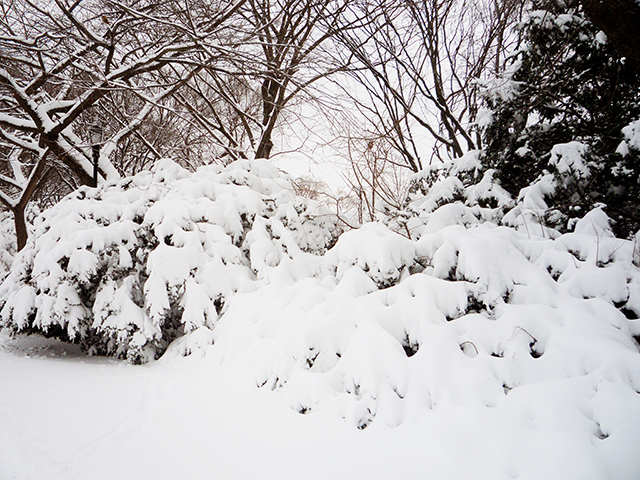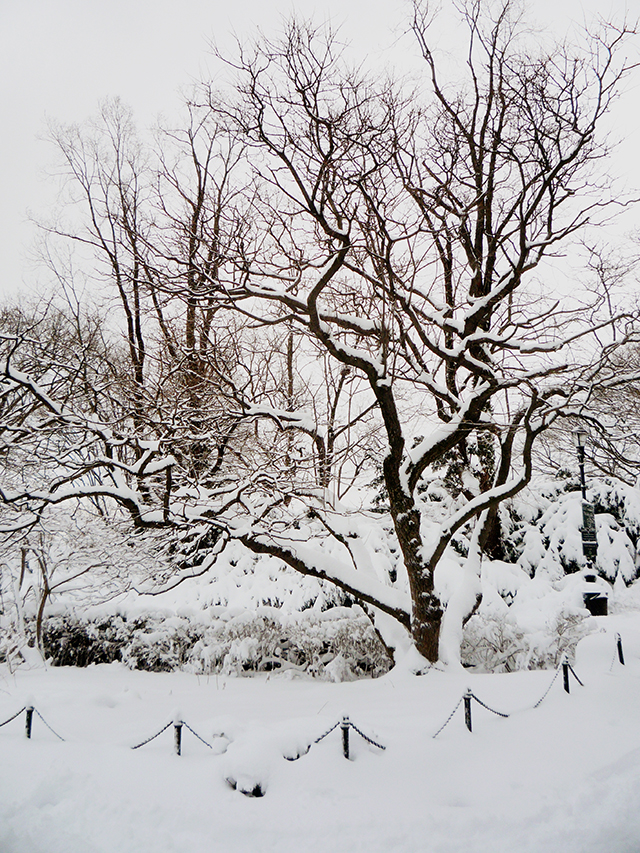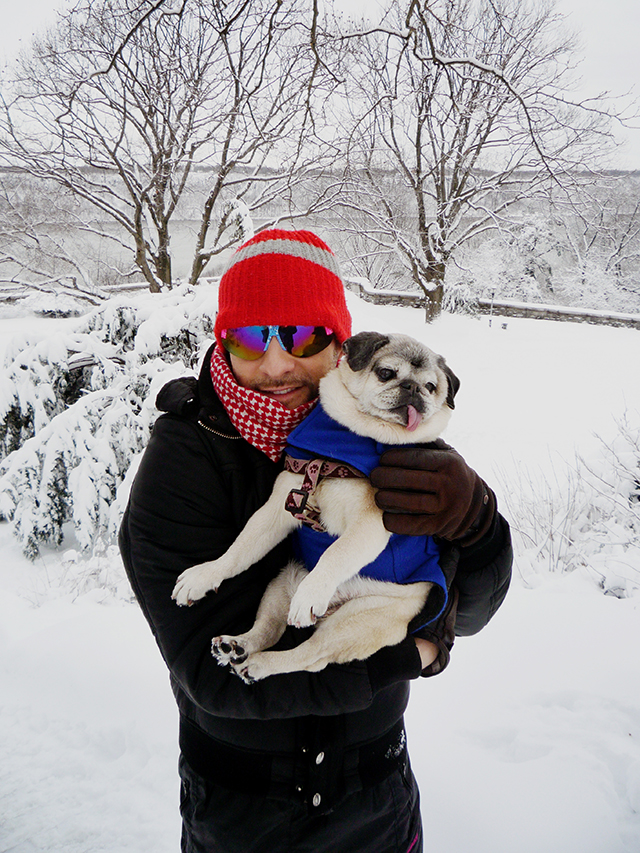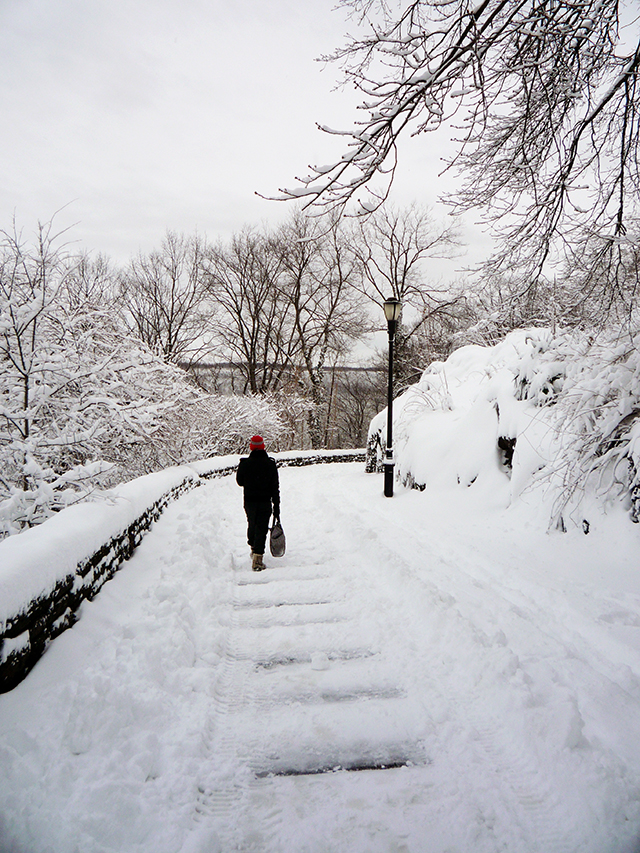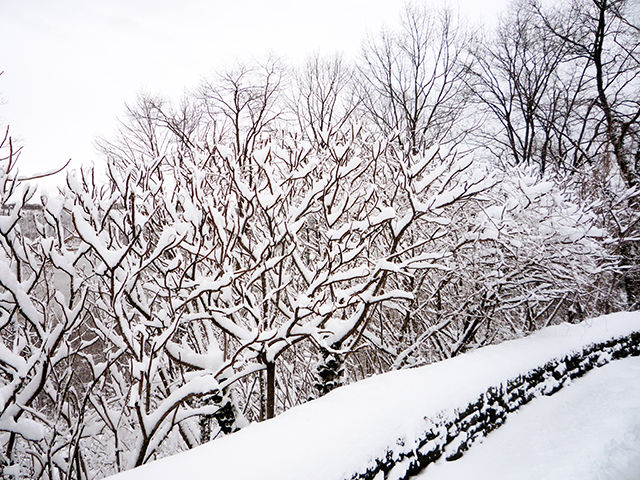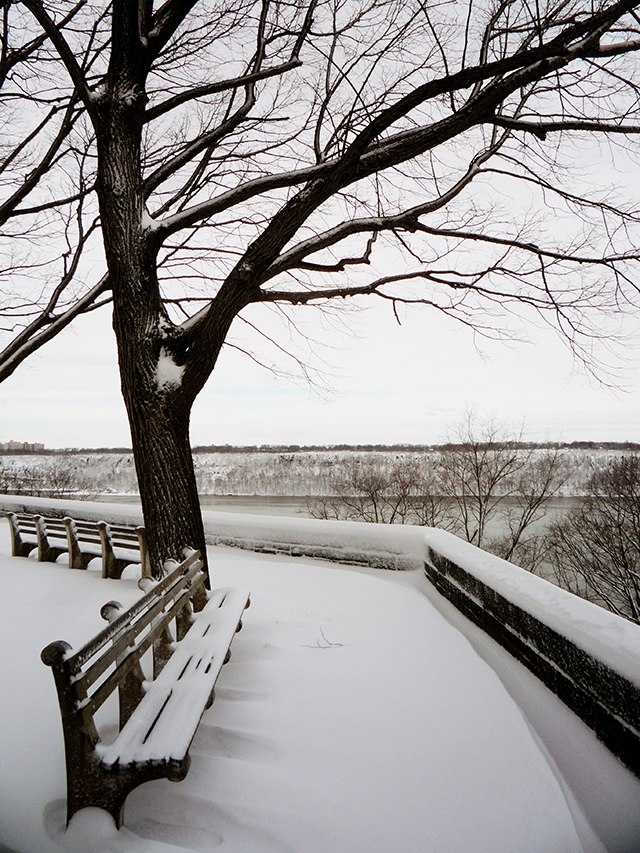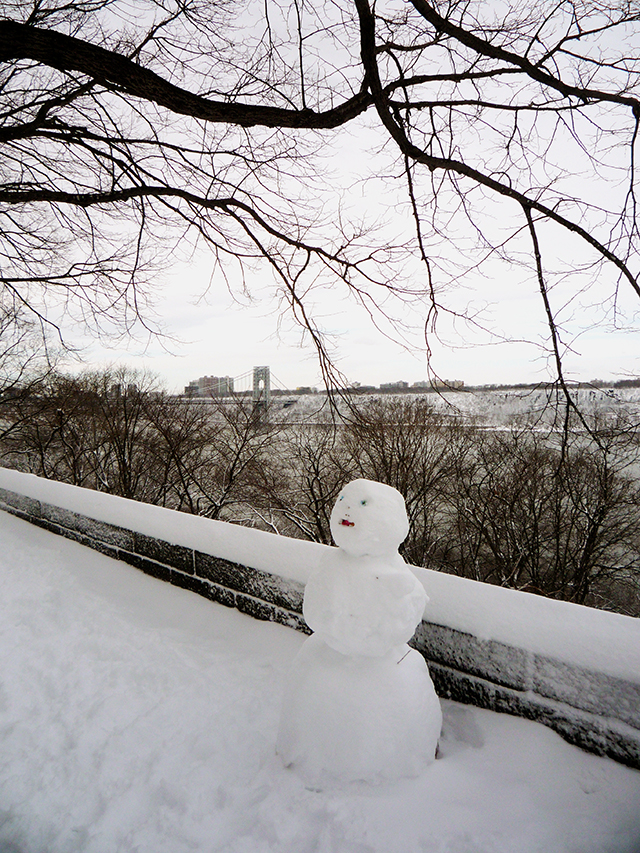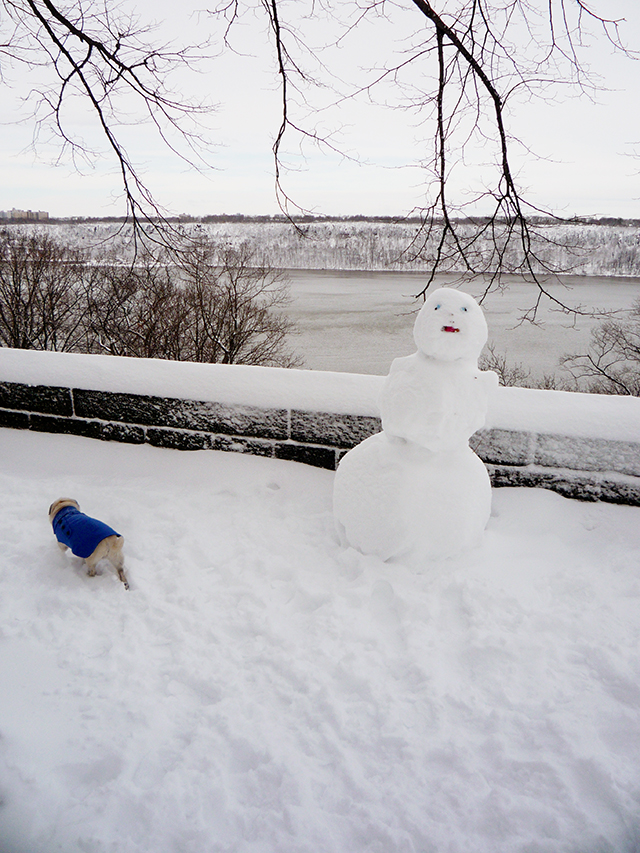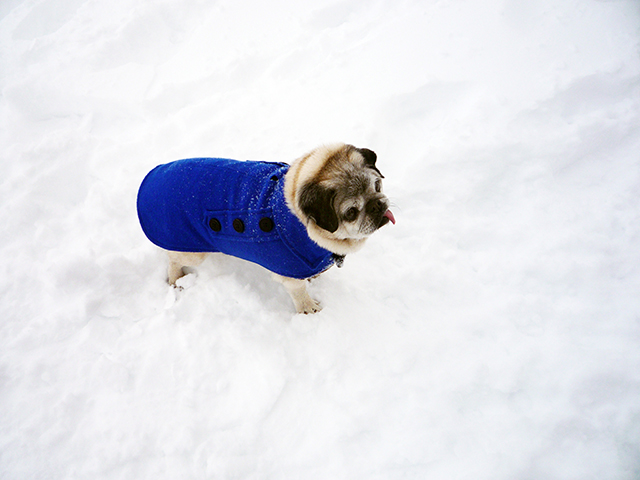 We love Mamma Biscuit!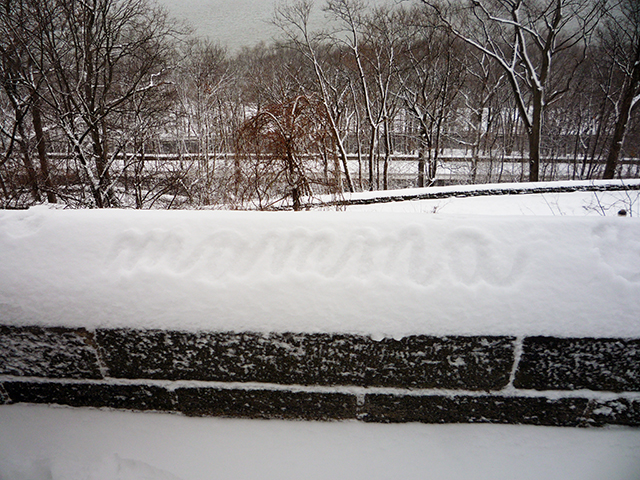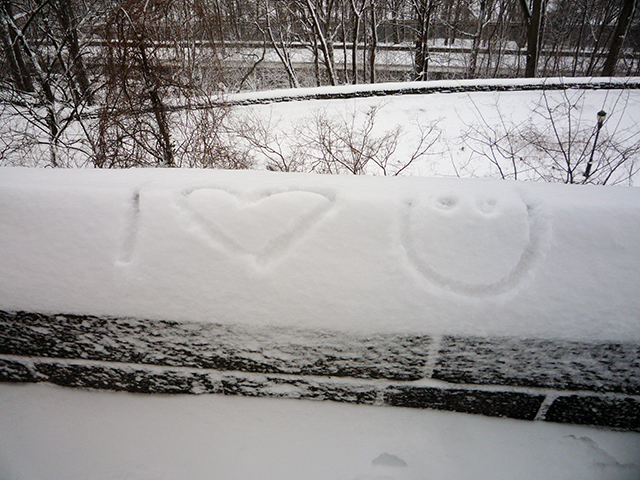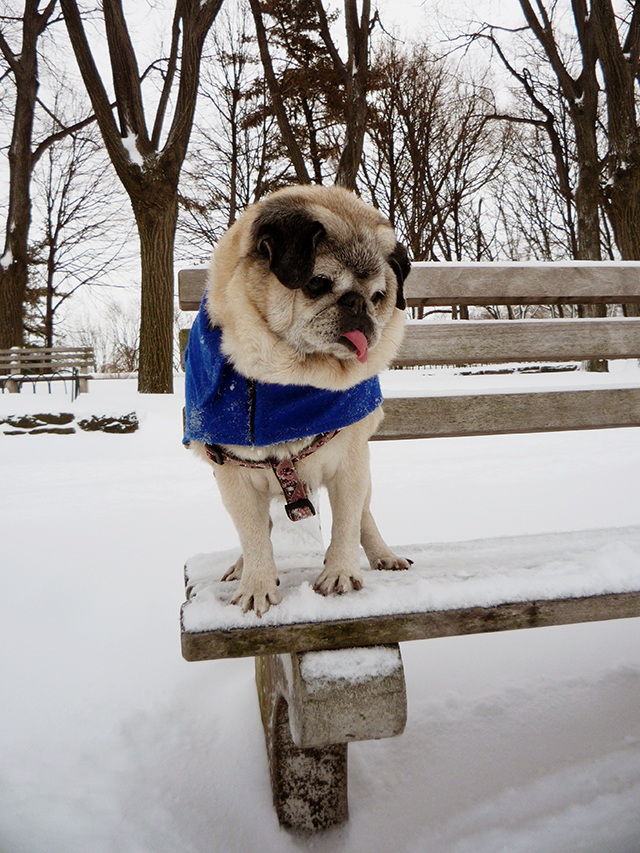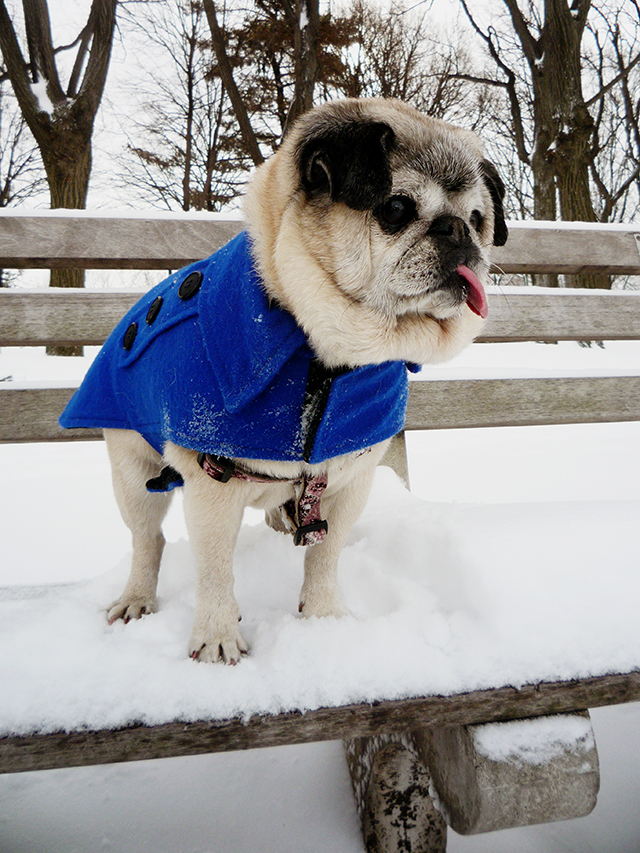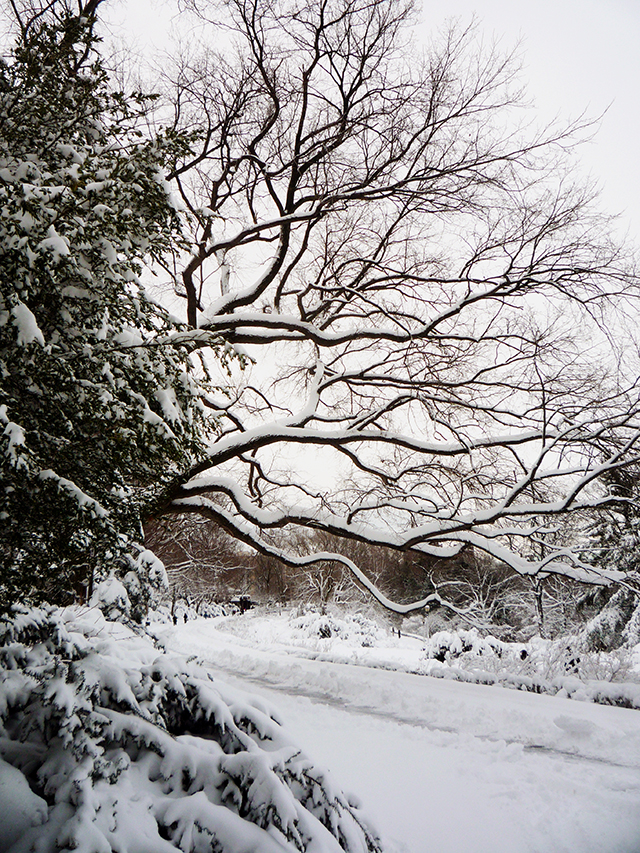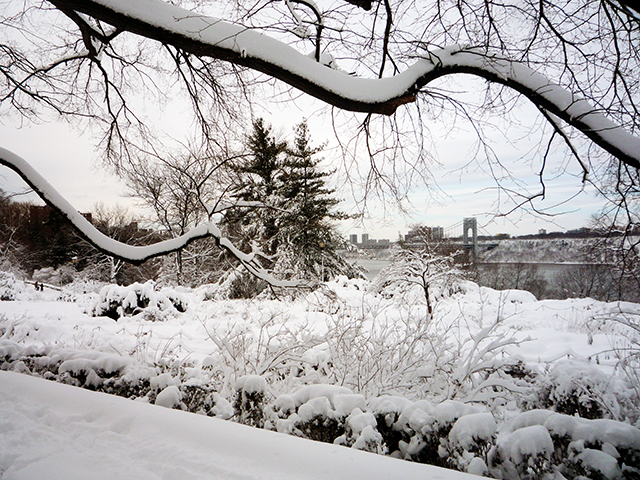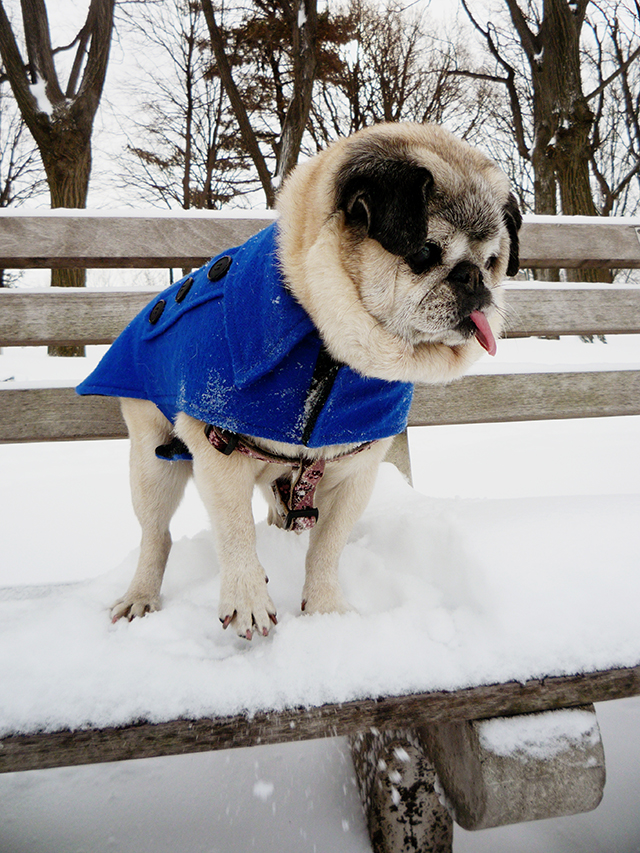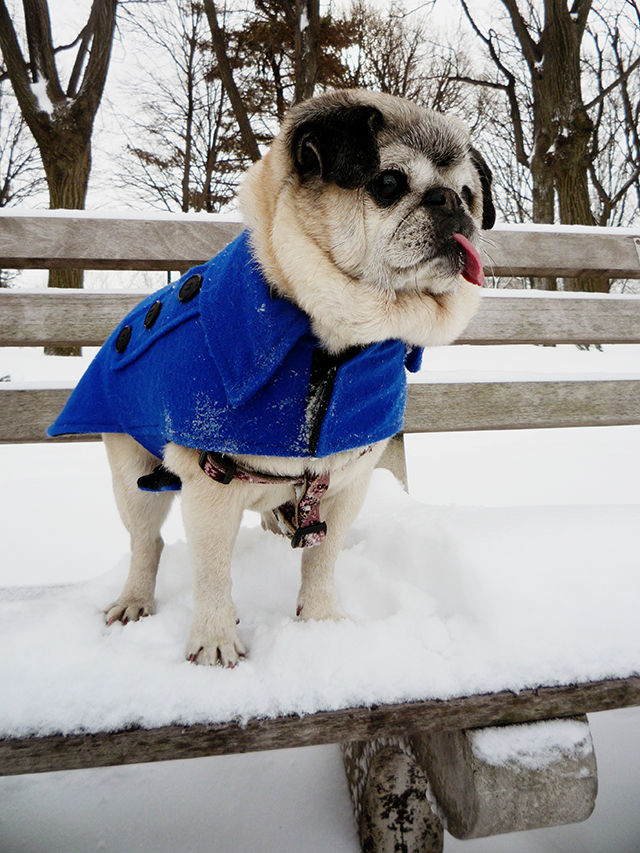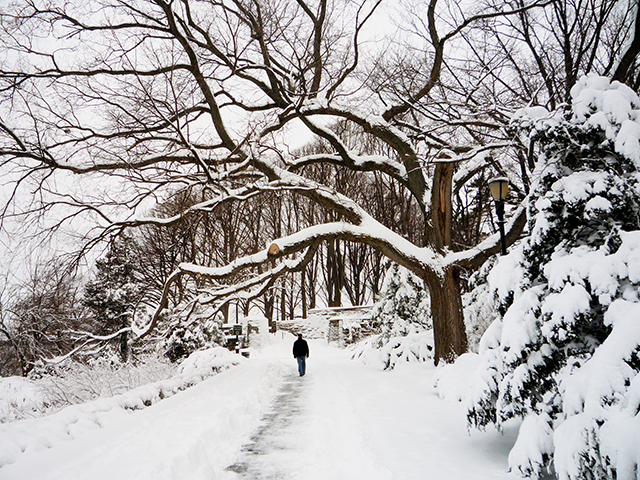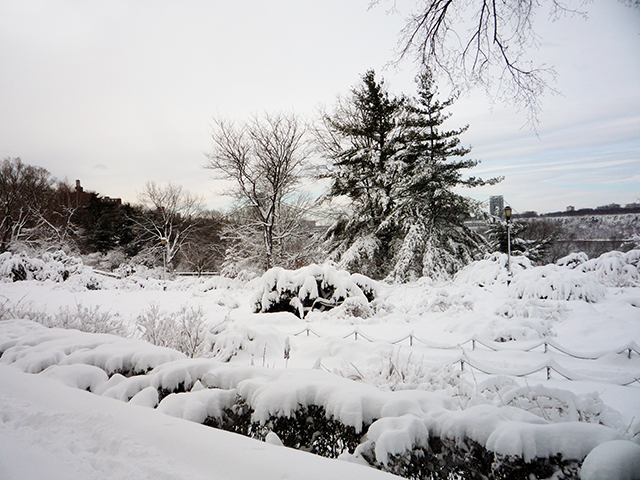 Me and the Biscuit Lady sharing a winter moment!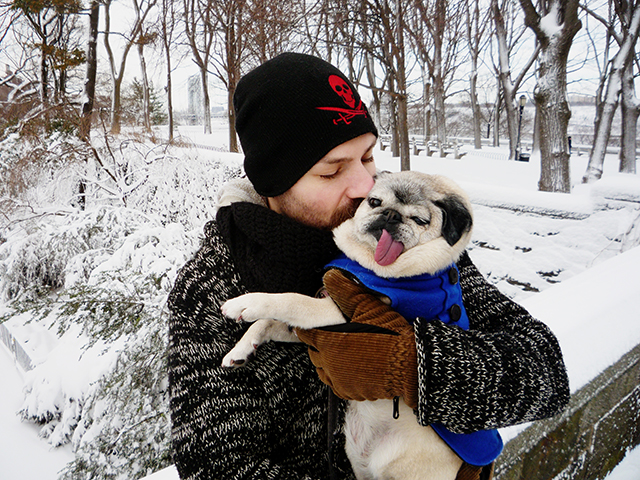 Heading towards Bette Midler's New Leaf Restaurant and Bar!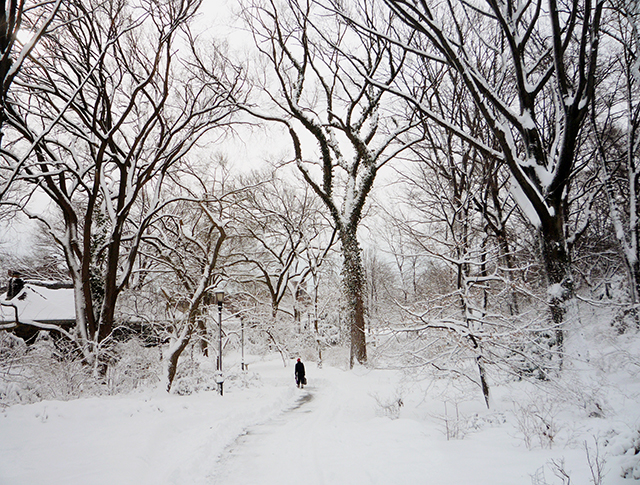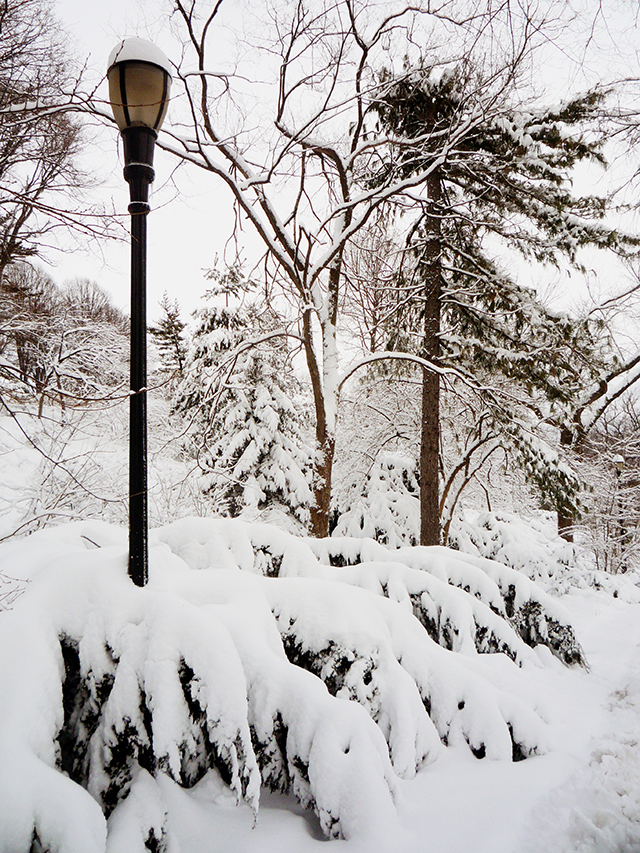 Mamma Biscuit on the run!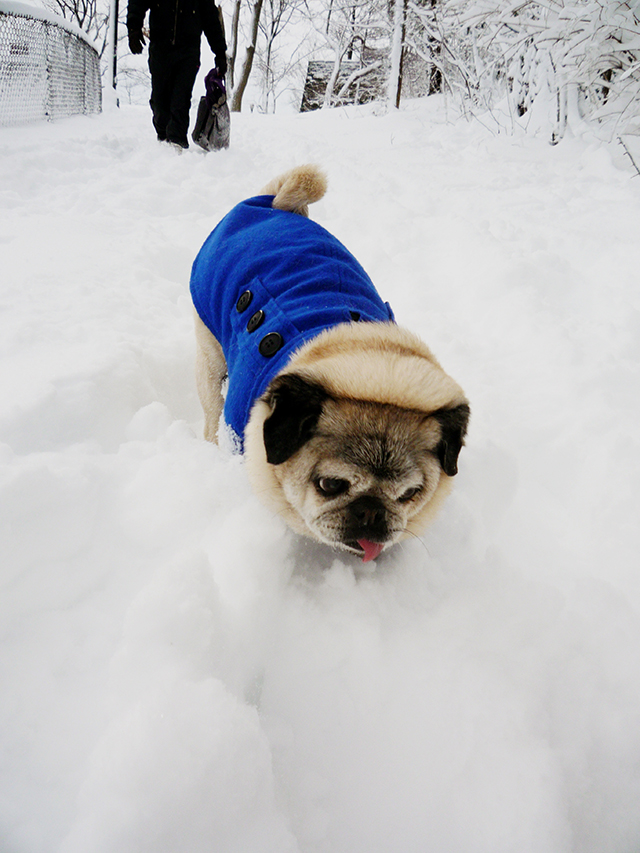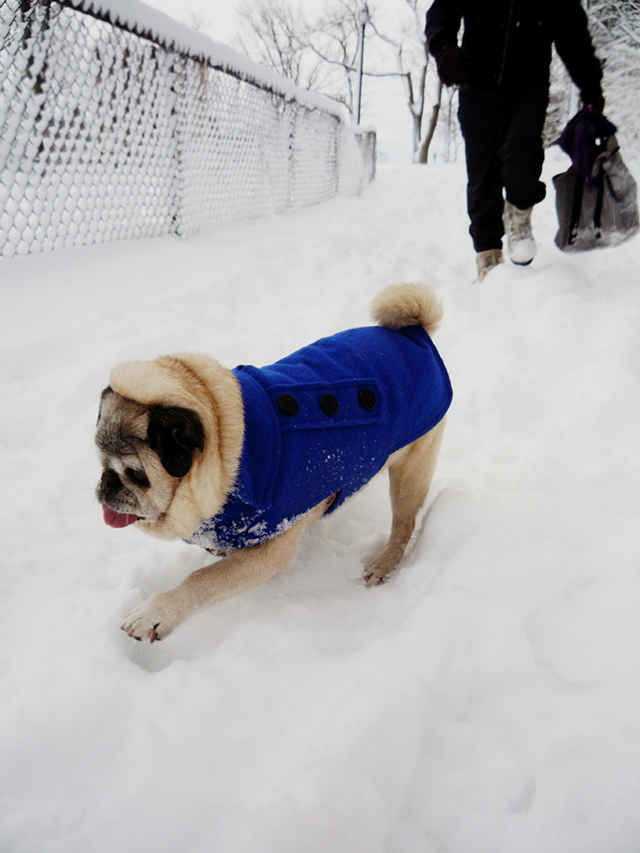 She got stuck along the way!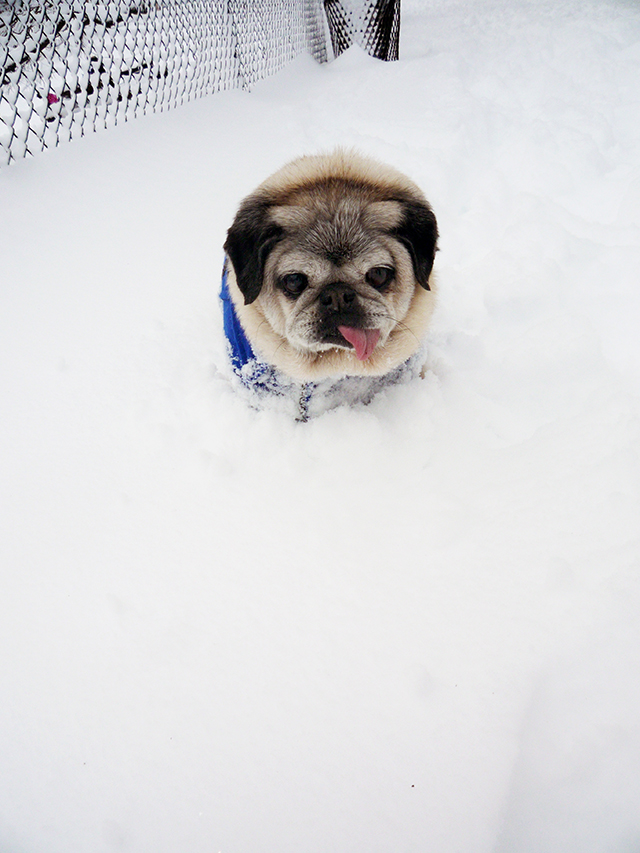 Back on track!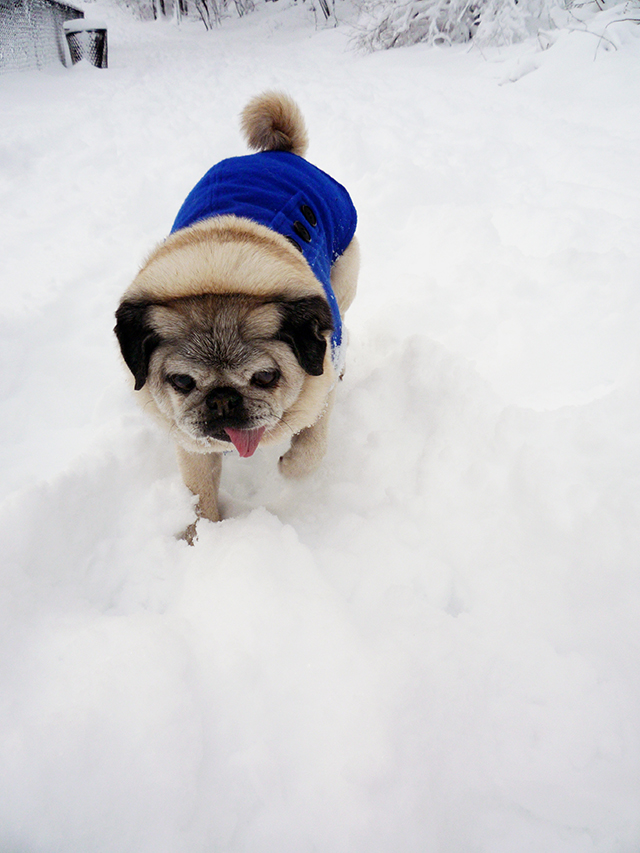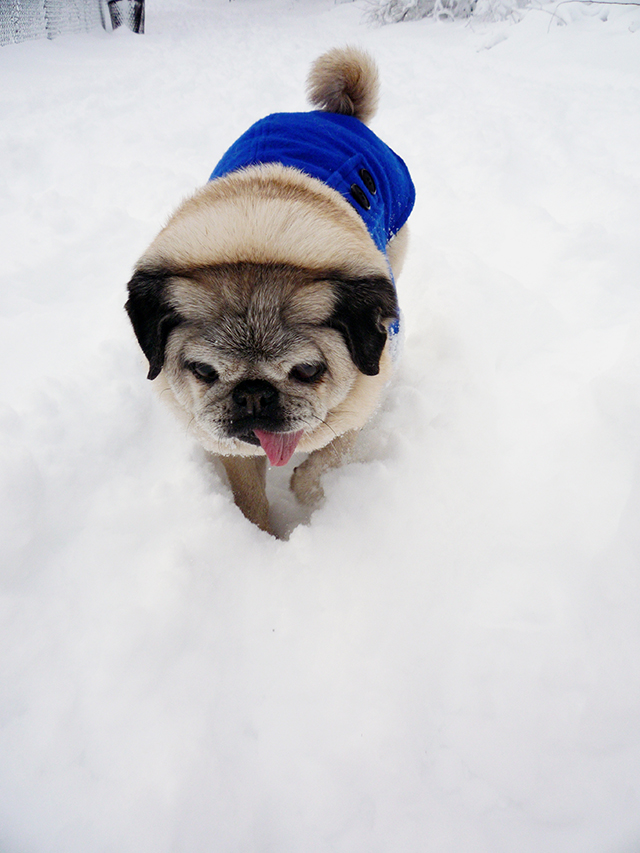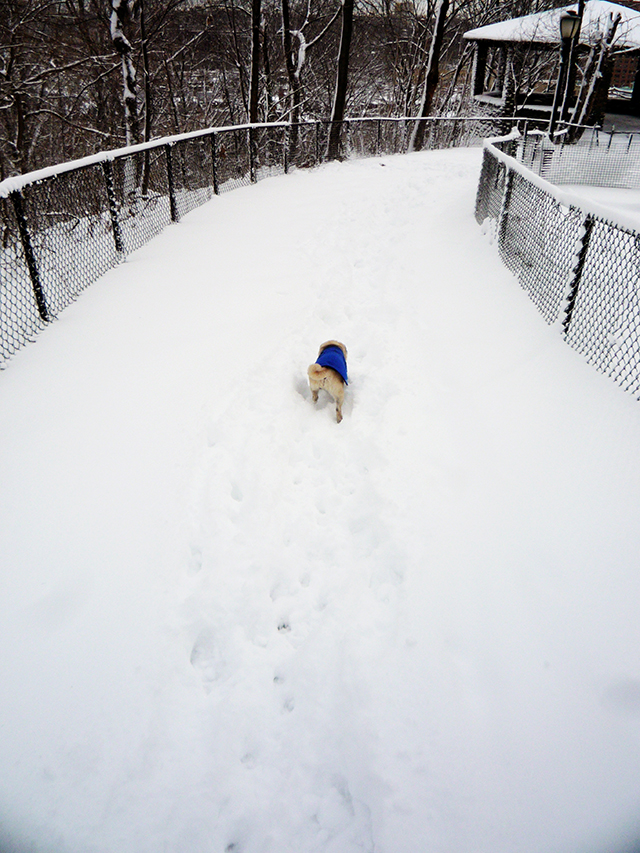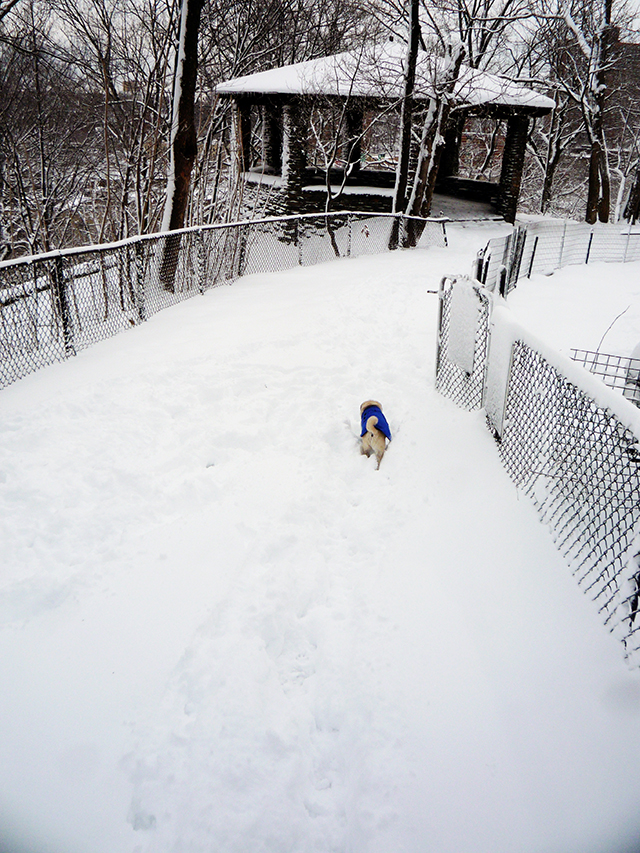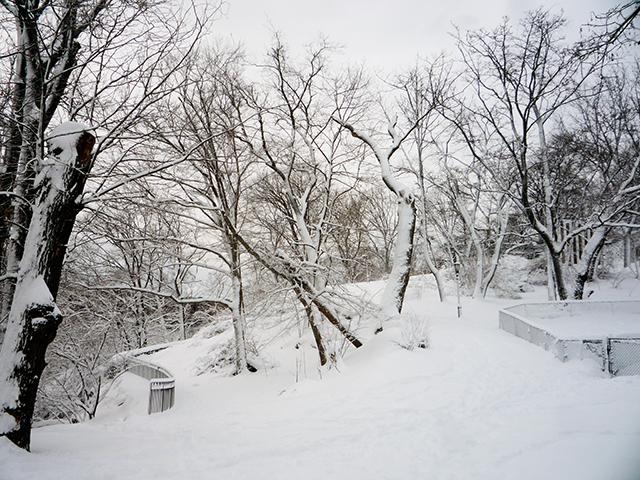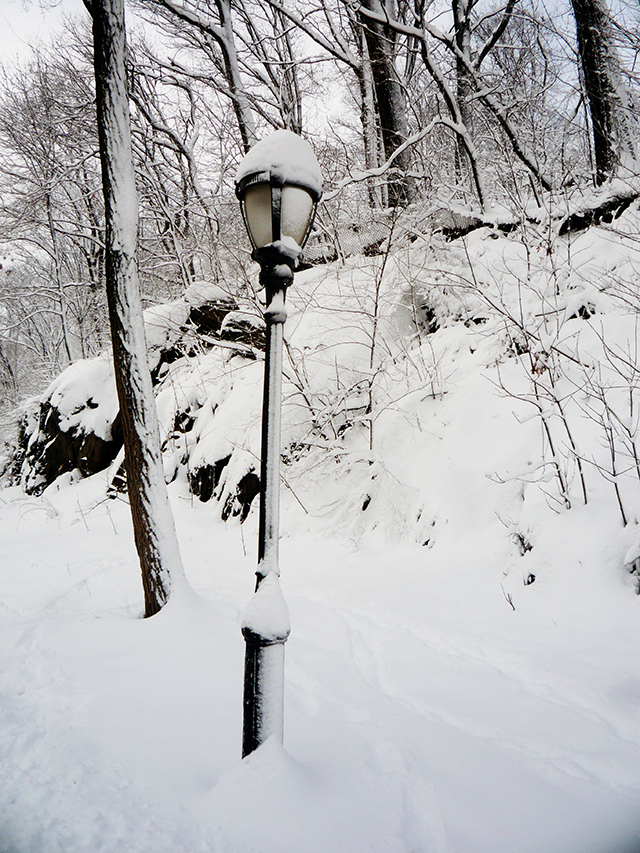 The beautiful and sweet Sadie!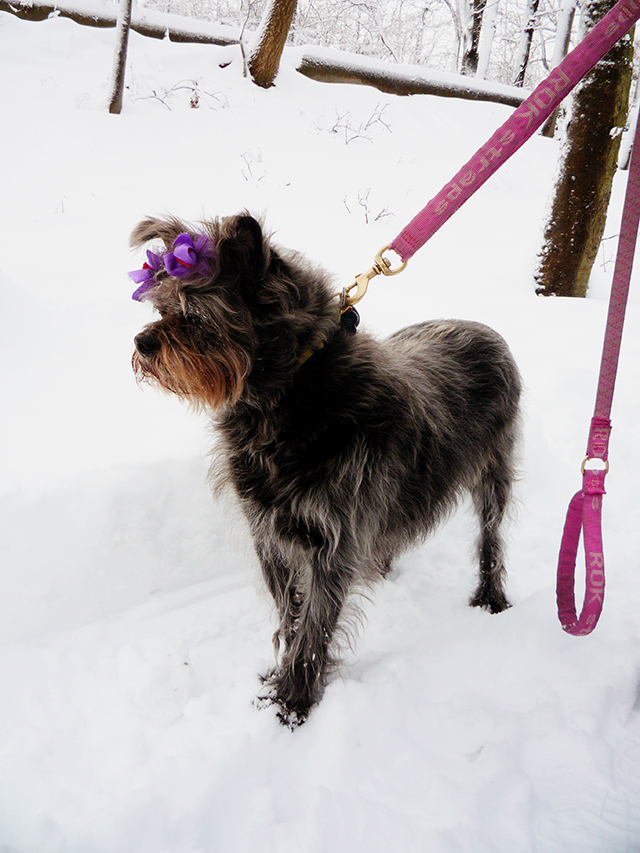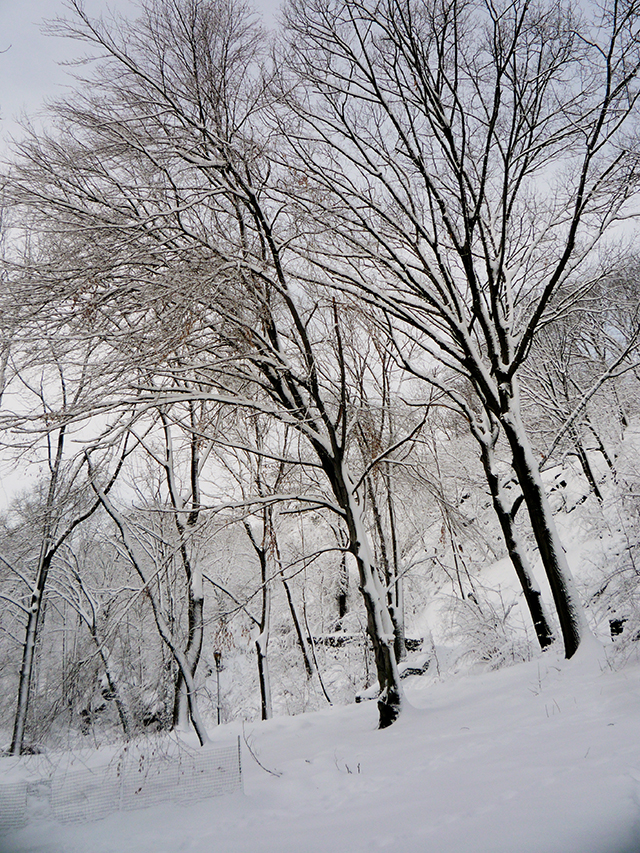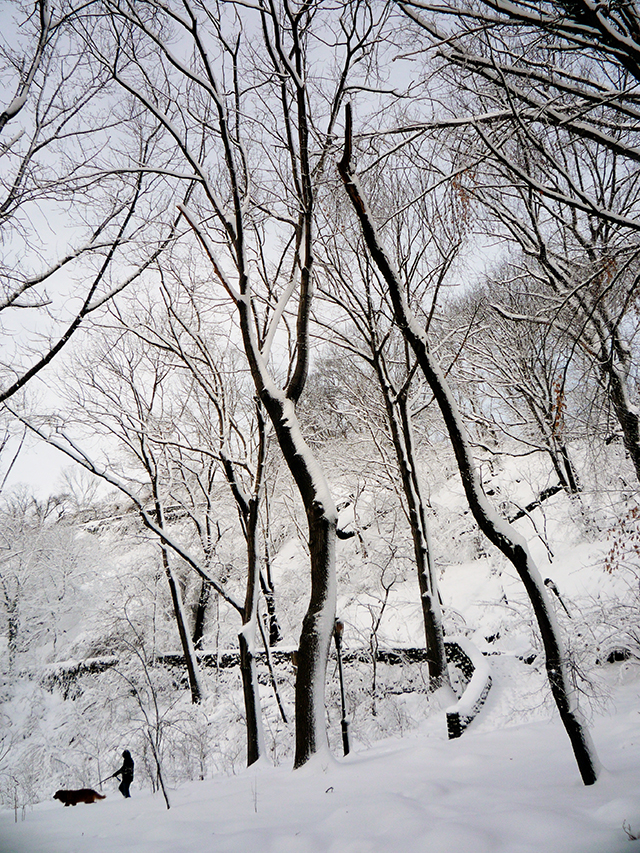 Bruce and Buttercup alongside Mamma Biscuit doing what pugs do best, sniffing urine! Urine, it truly brings all dogs together!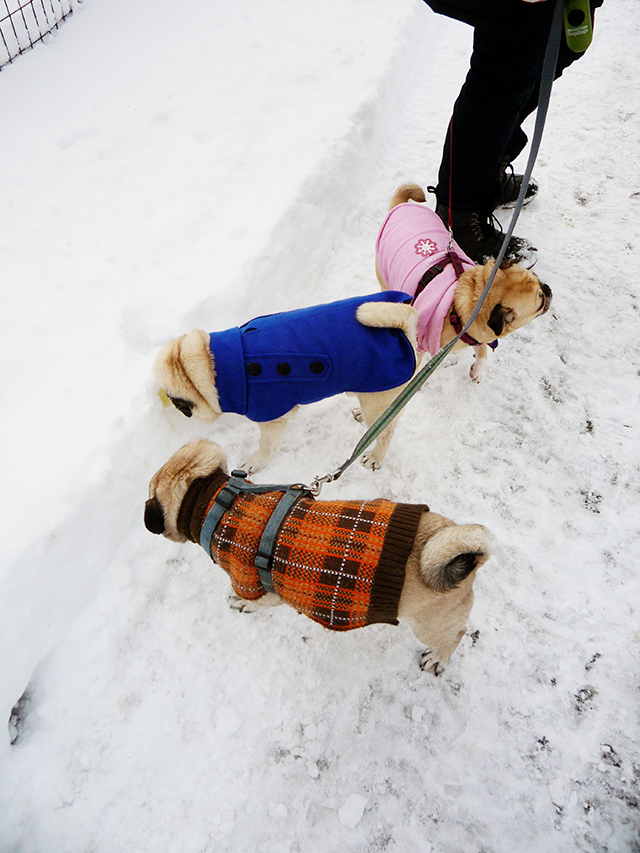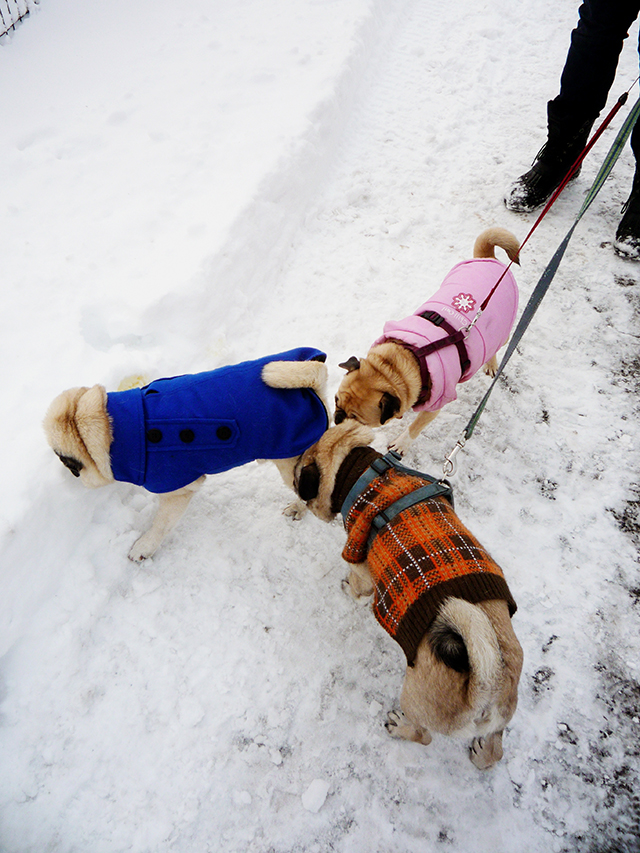 It really is a marshmallow world in the Winter! Good luck digging out and stay warm!