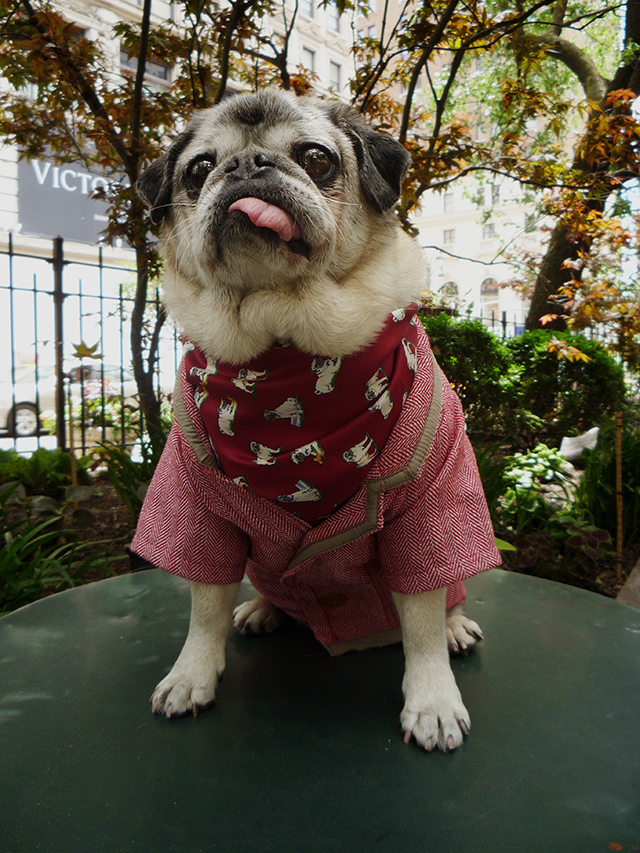 We've all been waiting for Spring (and now Summer) to arrive for quite sometime here in the tri-state area—and I have to say, it's annoying as all hell. I know it may seem trivial to those who have endured river flooding, record rainfall, snowfall and record-breaking tornadoes all across the U.S. in the past few weeks (and to a major degree, it totally is trivial) but this on-again-off-again game that I have been playing with my Winter coat along with feeling absolutely miserable from my allergies has got to STOP! I feel like screaming "stop the insanity" alla Susan Powter because I can no longer breath through my nose, have lost my voice and now sound like a drag queen named Smoky LaRue when I attempt to speak (thanks Anna at Doorsixteen for coming up with that name for me) and poor Mamma Biscuit has some tear-staining going on under her left eye and sneezes more often than not! When pollen drifts across the sky for months on end like snow on a Winters' day, you know you're in for a long, miserable season! Despite the fact that Mother Nature has been a flip-flop in the temperature department, I have been on a personal quest to find an alternative to my flip-flops so that when the steamy heat does finally arrive, I'll be prepared to showcase my bunions like the rest of us in this city! So over the Memorial Day weekend, we had two days that were actually sunny and quasi pleasant and I took the opportunity to go hunt for some sandals around town. The plan was to meet at Herald Square, across from Macy's after Tommy finished up with his Yoga practice on Sunday to start my exhaustive search for Summer footwear—and I didn't let the 50-degree temperatures and the fact that I was wearing a heavy coat dampen my spirit!
Before heading into The World's Largest Store, we decided to relax in the small seating area across the street in Herald Square. People watching is one of my favorite past time activities, especially while holding Mamma Biscuit in my arms like a baby. The tourists around this city just can't get enough of her! At any rate, we decided to snap a few portraits of our little gremlin lady in her smart and chic outfit in front of the James Gordon Bennett Memorial—and boy did we draw a crowd of pedestrians around us!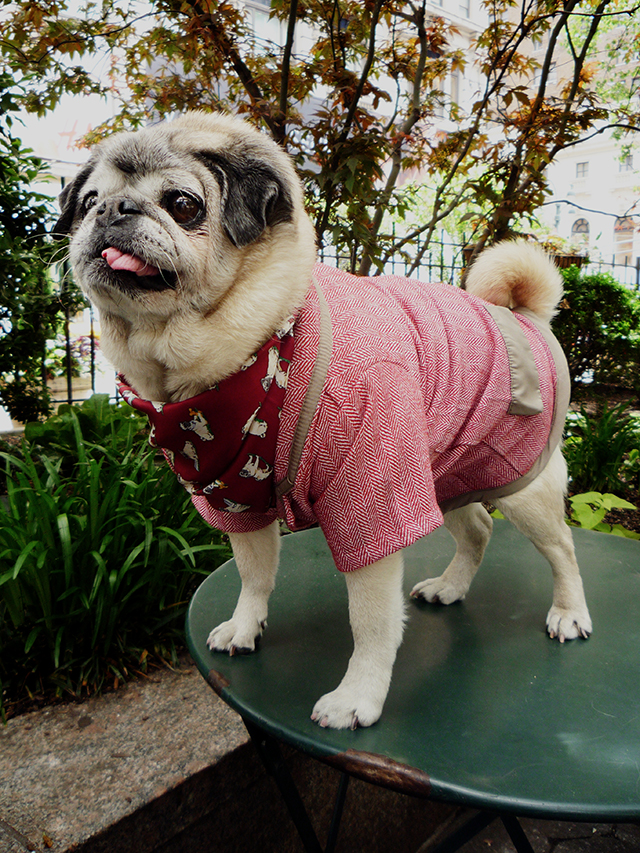 Firstly, you know something is wrong with the weather when a pug can wear a wool sports jacket at the end of May and feel totally comfortable and warm in it against the wind chill in the air! Seriously, it may have been sunny out that day but it was fucking cold! But enough about the damn weather and onto Mamma's smart outfit. Honestly, I cannot contain how chic she looks here in these photographs! Martha Stewart's team sure knows how to make adorable clothing for dogs because this sports jacket is off the hook. It's a cream and maroon herringbone tailored jacket with tan detailing along the lapels, hem and back pockets. I paired it with a matching maroon silk scarf with pug illustrations to complete this sharp look.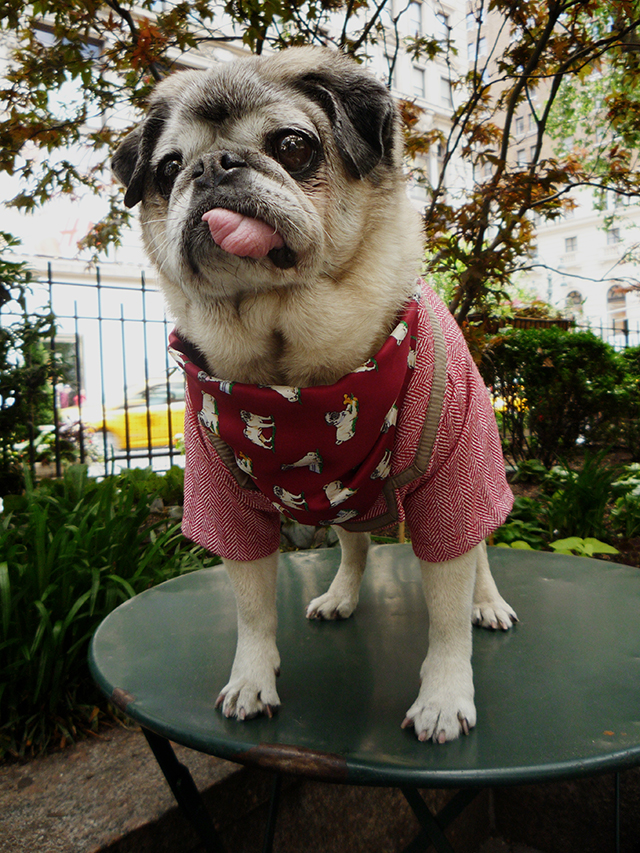 I got this silk handkerchief/scarf for Tommy many years ago in Provincetown so to be able to incorporate it in a quintessential Mamma Biscuit look was satisfying on so many levels!
All of this pug fashion sitting right in a square that is so steeped in history is about as New York as I think anything could ever be! Herald Square proper is the north end of the square between West 34th Street and West 35th Street. The old New York Herald Building was located on the square. The square contains a huge mechanical clock whose mechanical structures were constructed in 1895 by the sculptor Antonin Jean Carles.The monument, known as the James Gordon Monument consists of the Goddess of Wisdom, Minerva with her owls in front of a bell, flanked by two bell ringers mounted on a Milford pink granite pedestal. The monument's bell was designed to chime on the hour. The two seven-foot-tall bronze laborers, nicknamed Stuff and Guff give the appearance of ringing the bell with their mallets, while in actuality is rung by mallets located behind the bell. The figures and the clock were originally part of the 1894 New York Herald Building that was located at the square.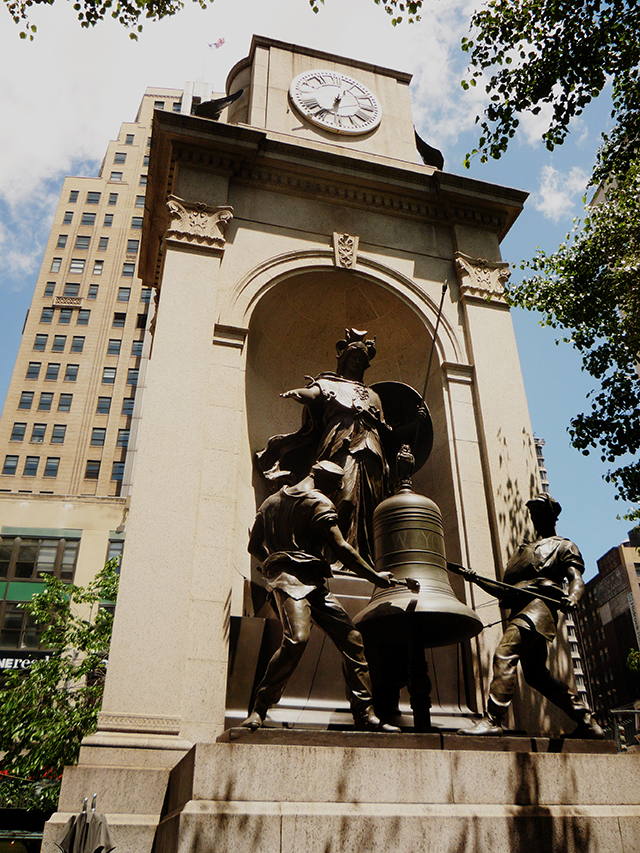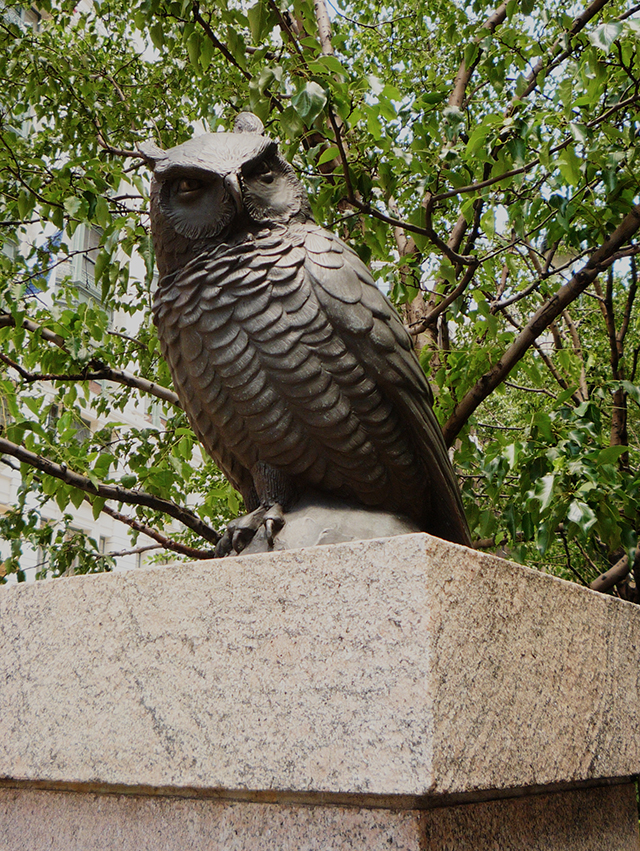 Prior to the demolition of the building in 1921, the monument and the owls were removed and reinstalled in the Square in 1940 . . . and right across the street stands The World's Largest Store, Macy's, where I did not find a pair of sandals for the Summer season! I actually found a cool pair of canvas kicks at Aldo later on in the day. Speaking of finding things, check out this amazing photo of Macy's in 1907 that I found online while researching the monument and the square.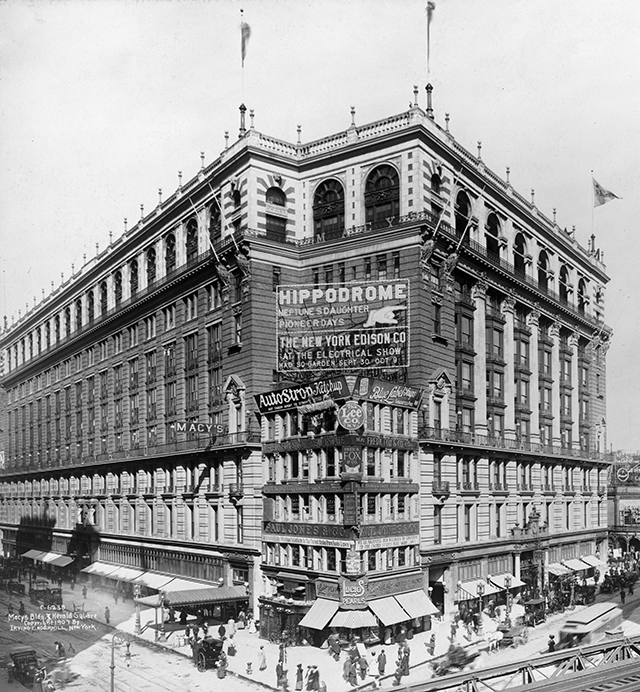 Don't you think Mamma Biscuit would have fit right in with the people of New York City in 1907 wearing her chic sports jacket and silk scarf outfit? Now compare it to what the facade of the store looks like now.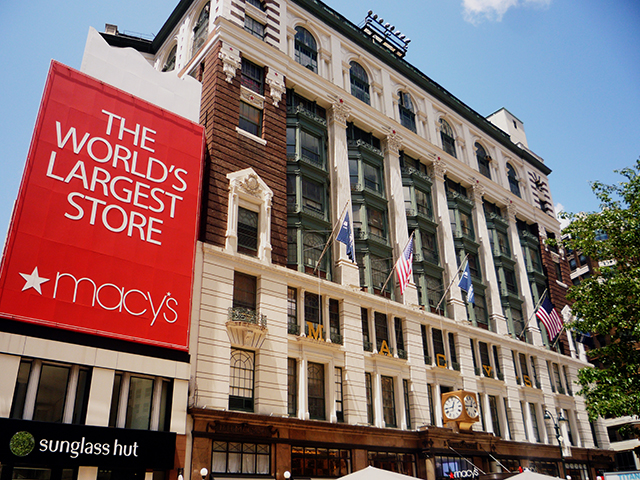 There's a big difference, don't you think?
So here's to Mamma Biscuit giving us all a timeless New York fashion moment. If the cold temperatures are here to stay a while longer, I can at least have fun dressing up our little gremlin and going out for stroll in our big, beautiful city—even if I have to break every so often to try on some Summer sandals that I may never get to wear!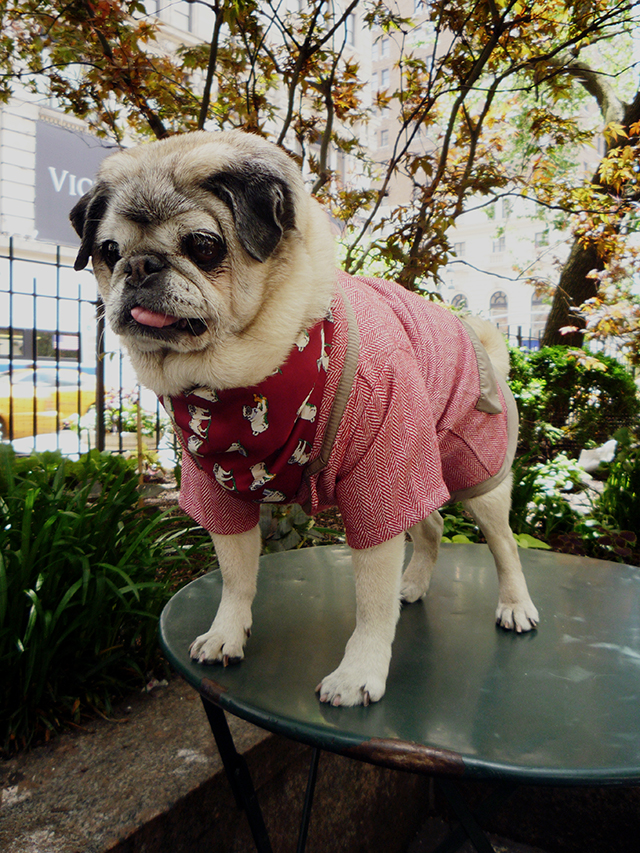 Enjoy and Happy Thursday!