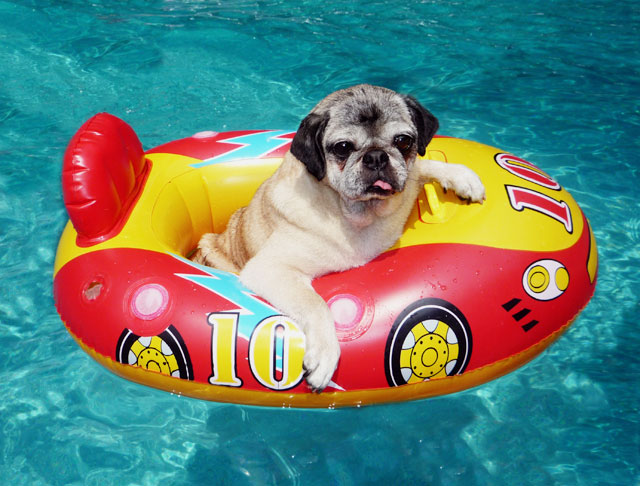 Throwback Thursday coming at you hard this week to kick off the Summer season with Mamma Biscuit on her float-boat making her way from one side of the pool to the other! The Summer heat has finally arrived and if Mamma Biscuit is not lounging like a dead horse right in front of the air conditioner on full blast, she's making a splash at the swimming pool out on Long Island. I know, it's not as glamorous as being poolside in the south of France but it's still just as refreshing! I wish had a camera that could take photographs underwater because the sight of Mamma's chicken legs wiggling and paddling in a clumsy rotation as she tried to propel her float-boat forward was truly priceless! Our little gremlin may not enjoy getting into the water but in these photos, she could quite possibly be the new face of Sandals all-inclusive Caribbean resorts! The only thing missing from Mamma's float-boat was a martini glass holder with a drink in it
and a big sun hat on her head!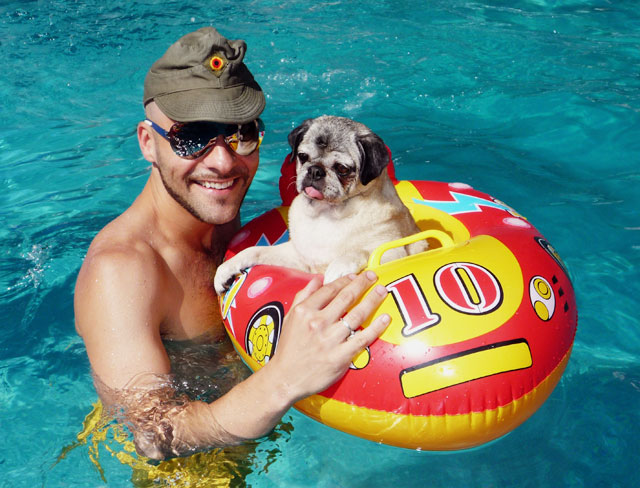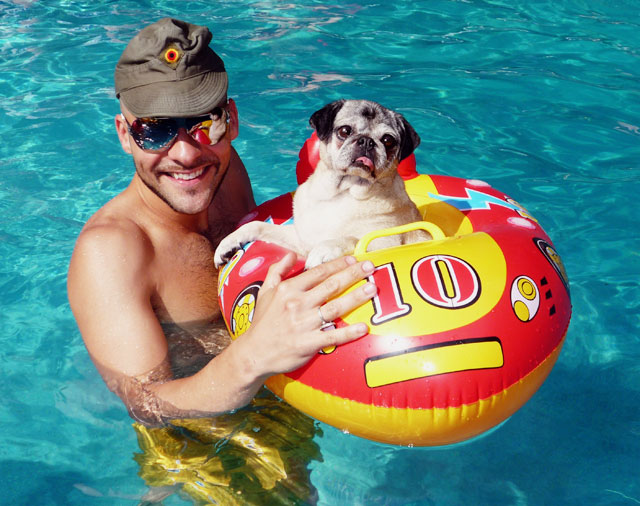 Now remember, the Summer season is all about sunscreen, bug spray and keeping your pets well-hydrated and having them hang out in cool environments. Play safe and let the Summer games begin!
Happy Thursday!