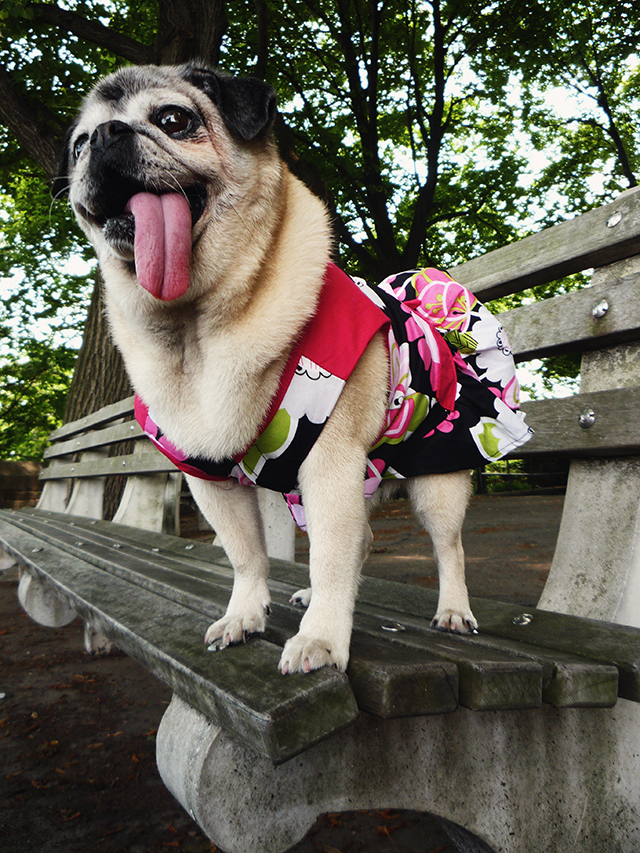 A cool, breezy, Summertime day in Fort Tryon Park would not be complete without Mamma Biscuit sporting a bold-print floral dress. It's probably Mamma's most favorite past time—prancing around the dog run looking incredibly chic while all the other dogs stop and stare at how fabulous she is! I suspect that she likes the pomp and circumstance of it all because she won't dare step one paw into a dog run—trust me, I've tried. The last time Mamma Biscuit was in a dog run, she took several timid steps into the space, stopped, looked around with disgust and then turned on her heels and pranced straight for the exit! With Mamma, it's strictly park strolling alongside humans and sitting on benches for a little relaxation—after all, what more could you expect from a pug wearing a dress and a giant brooch on her lapel? At any rate, we've had some cool days lately and I love that we were able to take our little gremlin away from the air conditioner and out for a walk through the park where she can be adored and admired by the public.
So after a 45-minute grooming appointment on Sunday, Mamma emerged as a shiny new pug. She was soft as cashmere and carried the scent of a brand new car—perfect timing for a few portraits of her wearing a new
floral print dress!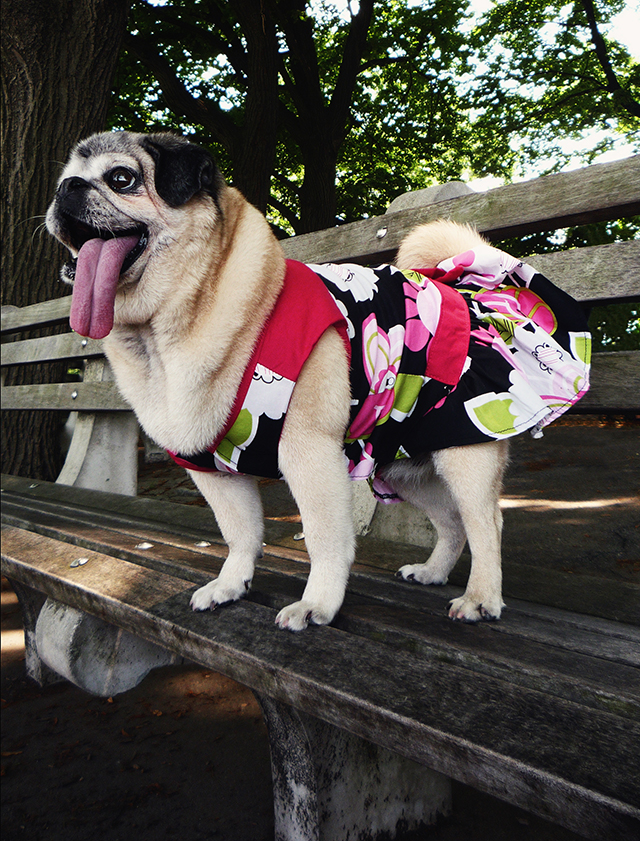 Linden Terrace is the perfect backdrop here for Mamma because it provides a nice umbrella of trees for shade and an amazing panoramic view of the Hudson River and George Washington Bridge. Now about that floral print dress, it's so on trend this season. Mamma Biscuit is workin' all of her best angles here while highlighting her best feature
of all—her tongue!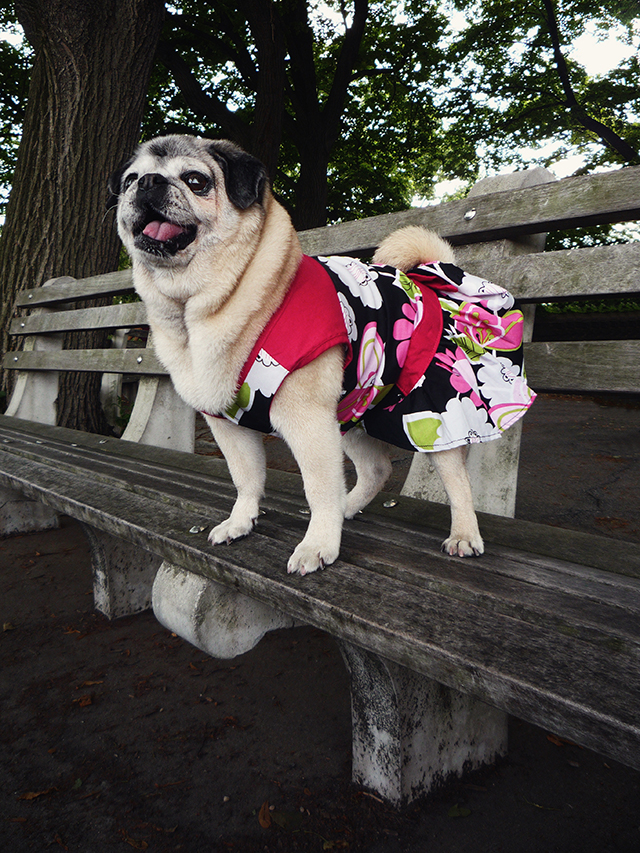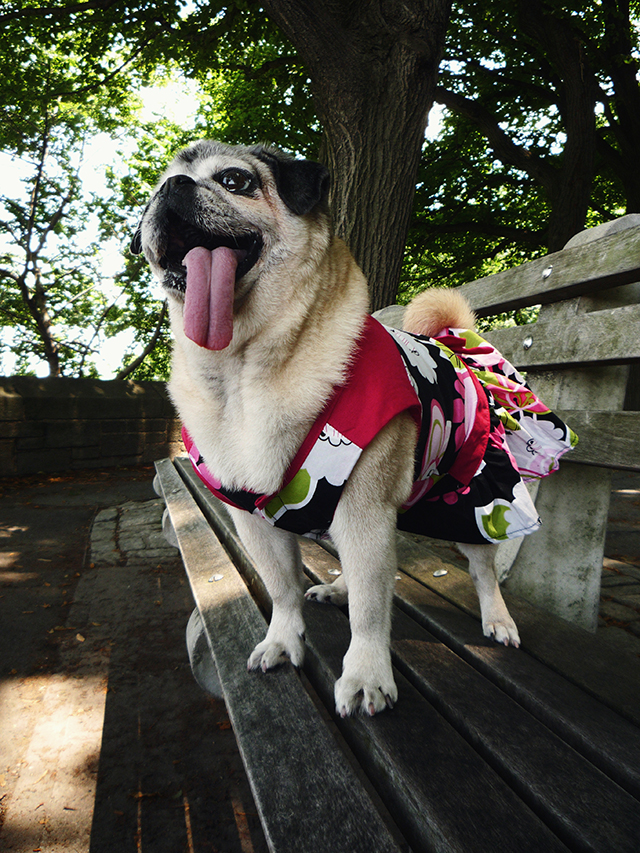 I especially enjoy the fact that her tongue is as pink as the flowers on her dress, and so did everyone around us. Sometimes it's like walking around with a celebrity because everyone wants to take a photo of Mamma Biscuit when she is out and about—especially when she's dressed to the nines and totally off the leash!
Enjoy