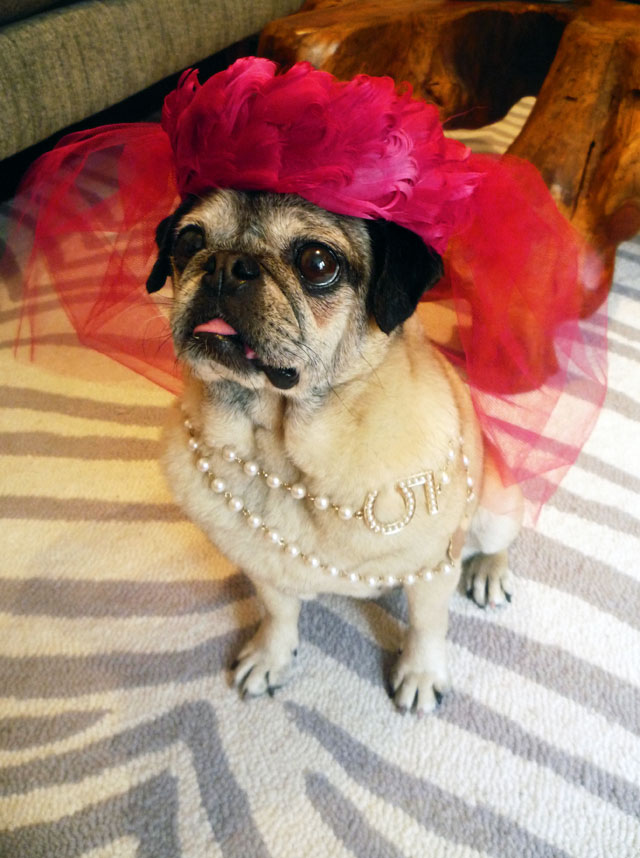 It's that time of the month again y'all—and no ladies, it does not involve cramps or bloating so relax, sit back and enjoy as we wax nostalgia here on Mamma's little corner on the web with another Throwback Thursday. Here for your viewing pleasure is Mamma Biscuit giving fierce face while wearing a fabulous vintage hat and a set of Chanel No. 5 pearls wrapped around her built-in-mink-stole-of-a-neck! These chic pearls came straight from Karl Lagerfeld's personal collection—before they had a falling out with one another! It's unfortunate but Mamma Biscuit and Karl have had an on-again-off-again relationship for several years now and it all started when Kunty Karl lashed out with his forked tongue in an interview, making a snide remark about Mamma Biscuit's weight. Fortunately, his insensitive comment hasn't hindered Mamma from indulging in soft peanut butter treats on a daily basis but it did put a dent in their friendship. The good news is that Mamma Biscuit continues to support Chanel despite Karl's impulsive negativity. Afterall, Coco Chanel would have wanted it that way!
But enough about Kunty Karl and Chanel, let's talk about this amazing hat Mamma is wearing. I remember popping into Bahoukas Antique Mall in Havre de Grace, Maryland several years ago with Mamma Biscuit and stumbling upon this pink gem out of a line-up of hats on the wall. I was so excited I nearly passed out! Isn't it gorgeous? This is the type of hat that would make the Andrew Sisters green with envy! The stars must have been aligned because this beauty was made to fit Mamma's exact head size, and the veil adds just enough drama and style for our little fashionable gremlin!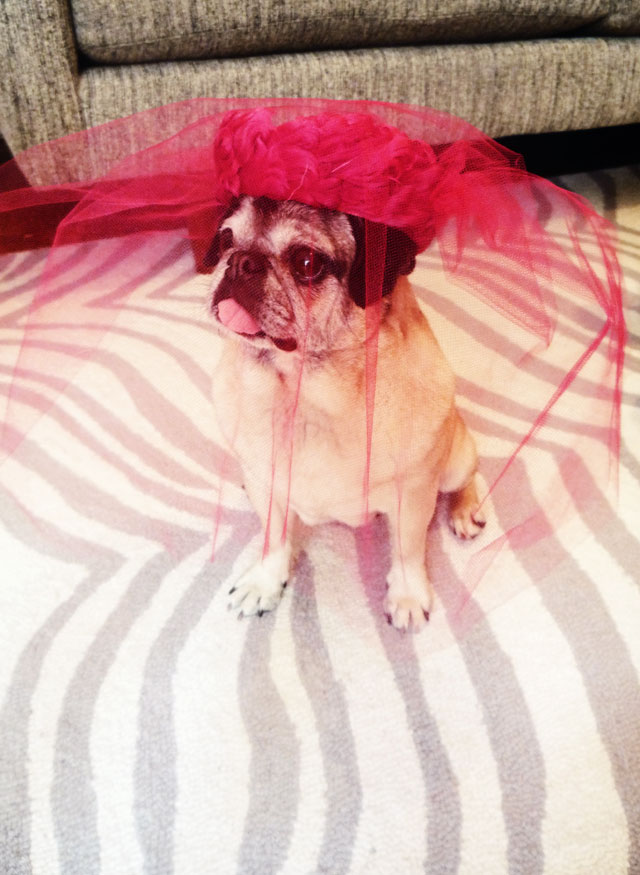 What I remember most about that day was how we had the owners of the shop in stitches as I shared with them my intentions of having Mamma wear the hat in a photo shoot and blogging about it. They found it so entertaining (and slightly concerned that a pug actually has a blog) that they gave me a huge break on the price which made Daddy Biscuit very happy!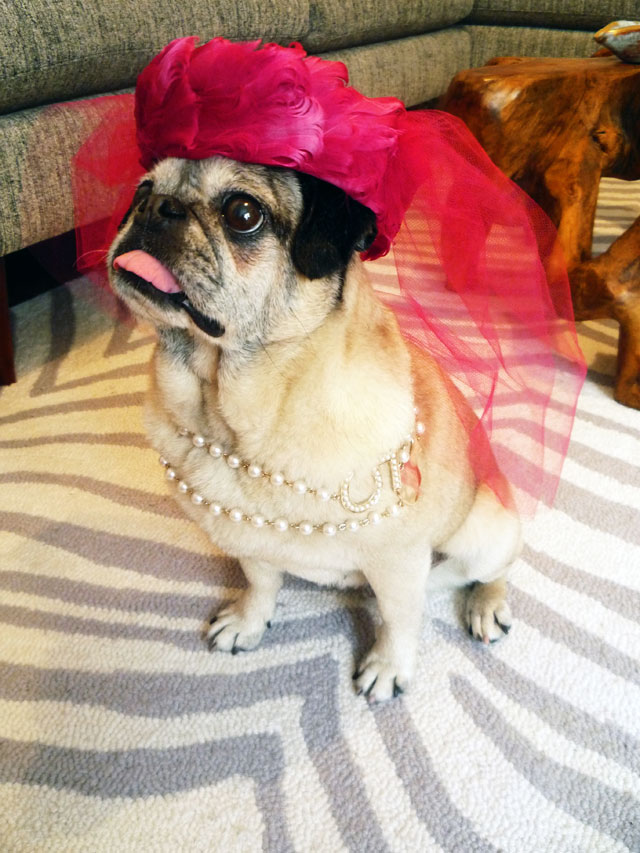 Mamma Biscuit may be toothless but she sure knows how to bring vintage glamour to our Throwback Thursday series. So here's to the first day of August and the home stretch of Summer. Our Biscuit Lady can't wait to showcase her fall wardrobe for you all, so stay tuned!
Enjoy