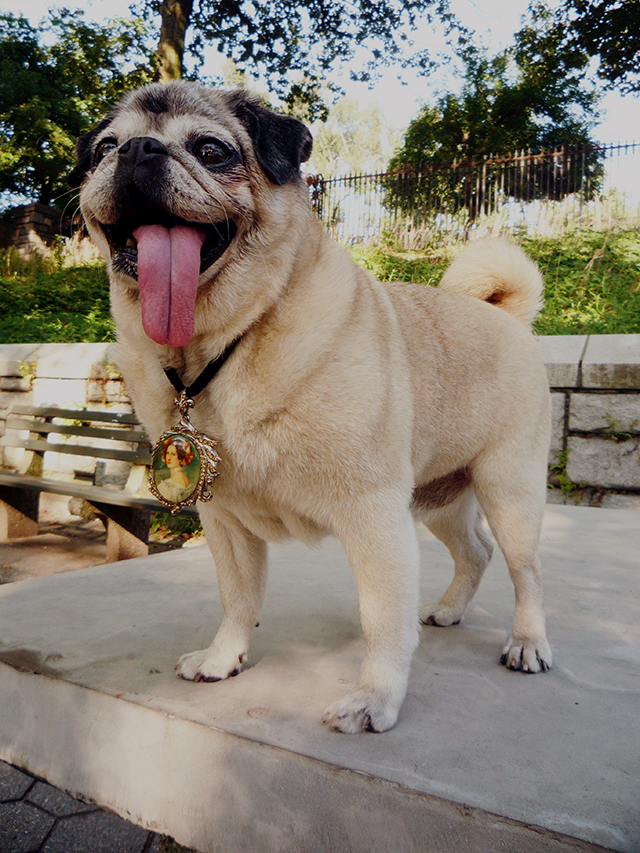 News flash for all my peers who haven't paid any close attention to what young people are up to these days: THE '90s ARE BACK and they are back with a vengeance! I know, It's been a hard pill for me to swallow but I just can't deny it anymore. How did this happen? Seriously, I'm not asking a rhetorical question here, how the fuck did this really happen? As part of a high school graduating class of 1995, I find this revival extremely unsettling! I was enjoying a long stretch of my young adult life appropriating the decadent decade of the '80s when it came to fashion and music because it made me feel young and that much closer to Madonna but now . . . ughhh . . . I'm having to endure younger people rehashing trends from the '90s that literally defined my high school experience—all in the name of irony! Do you know what that does to a gay guy in his mid thirties? It makes me feel fucking old and that much closer to collecting a damn Social Security check! If feeling old isn't bad enough, rave wear seems to be all the rave now (ewww) and I swear, I'm not going back to wearing a clear plastic backpack paired with a silky Puma track suit, dayglow plastic jewelry and foam platform sneakers to a nightclub to fit in. Oh, and in case you were wondering, I actually wore shit like that to the Limelight back in the day to get Michael Alig's camp to notice me—and unfortunately, it never really worked! Anyway, the one glimmer of hope here is that everyone has put the 1980s Madonna back in the vault only to dust off the '90s Madonna trends that I hold especially dear to my heart. Trends like underwear as outerwear, bondage wear mixed in with sleek formal wear and revisiting the Miami years of Versace are all things I can get on board with . . . again! Hey, if younger kids want to rip a page out of Madonna's Sex Book circa 1992 then they have my full support. But whatever trend any of you try to rehash, stay away from the bare-eye-brow look please! If you have no idea what the hell I'm talking about, just view Madonna's Deeper and Deeper music video again and then hold her completely accountable for luring women worldwide to shave their brows!
Anyway, your probably wondering why I'm rambling on about a '90s revival in fashion and how it relates to Mamma Biscuit and well, this exquisite Victorian style choker she is wearing should have really tipped you off at this point!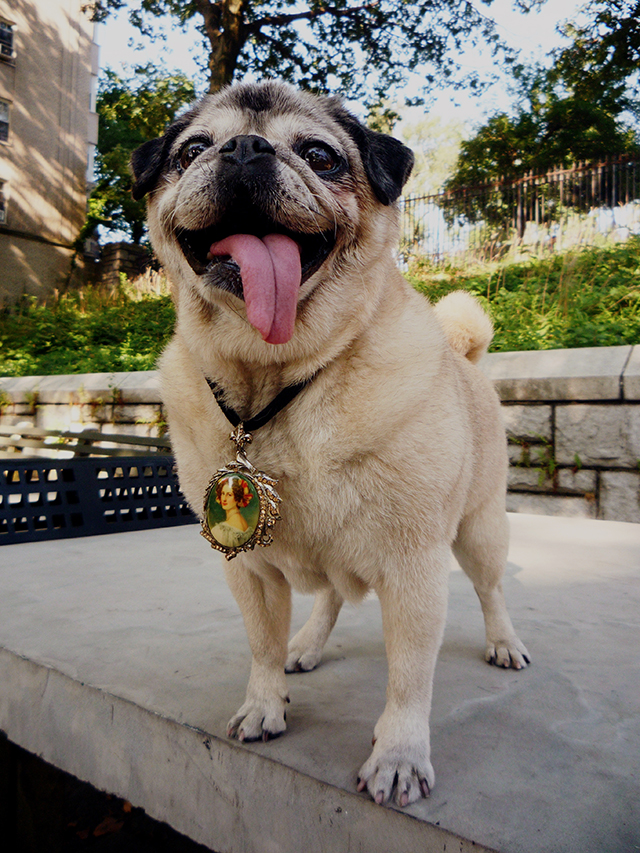 Now earlier in the Summer Tommy and I stumbled into the Housing Works in the Hell's Kitchen neighborhood and found this beautiful Victorian/cameo pendant with black velvet rope that literally brought back so many '90s memories for me. For those of you who don't know, Housing Works here in NYC is a thrift store of sorts where people donate their clothing, furniture and housewares and all of it either goes into the stores for sale or up for auction online—and the proceeds go to helping people living with Aids in NYC. In other words, I feel great when I shop at any Housing Works throughout NYC because I know that my money is going towards a really important cause.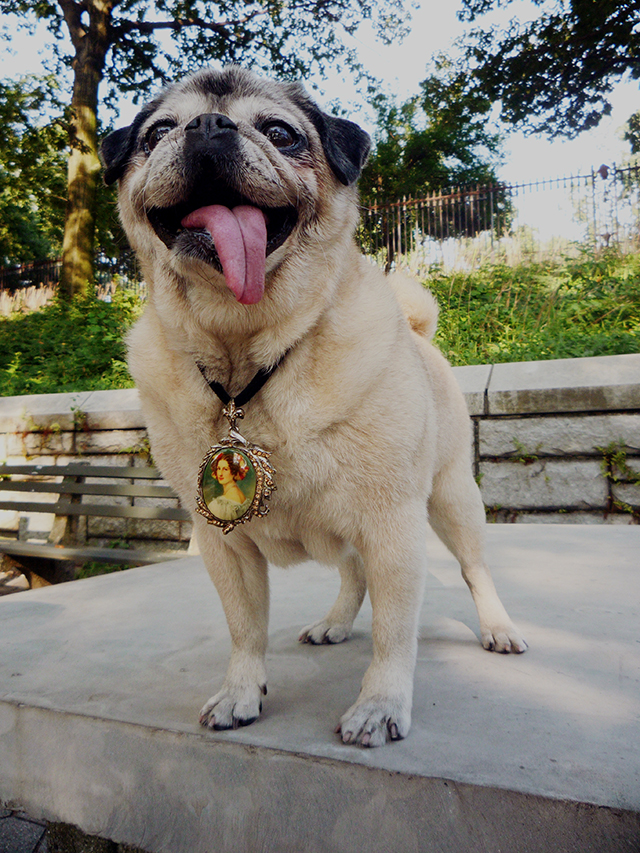 Anyway, when I saw this gem sitting in a glass case at the store, I immediately thought of JLo's cameo appearance as a dancer in Janet Jackson's That's the Way Love Goes music video! Seriously, this type of choker was a staple for any girl in high school in the mid '90s. I remember girls showing up to school wearing chokers like this paired with black bell bottom pants, John Fluevog platform shoes and billowy, cropped white pirate shirts! It was like every girl wanted to be an extra on Whitney Houston's I'm Every Woman music video—and all I wanted to do was look like a back up dancer for Madonna's Blond Ambition tour! Yes, I had a Caesar hair cut but at least I had the good sense to not dye my hair blond! The only thing that would make Mamma Biscuit's '90s look complete would be a frilly white cropped top and a gold tooth—and since Mamma only has one tooth left, I thought I would spare her some dignity!
And now for your listening pleasure . . .
Enjoy