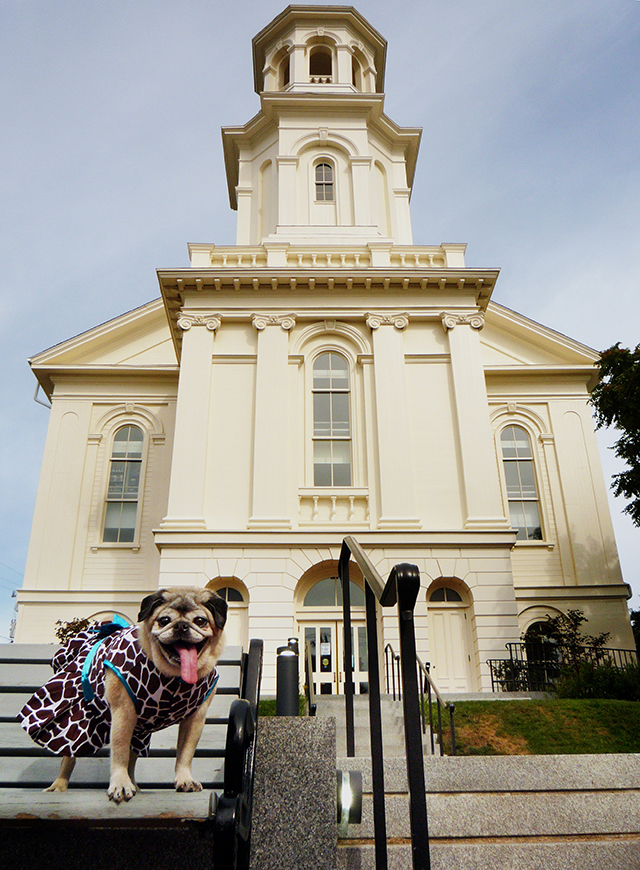 It's been about two weeks since we last posted something new on Mamma's little corner on the web here, and I swear to you all, we have a good excuse for our disappearance. Last week, Mamma Biscuit packed up a few Summer frocks, a case of kibble and a bag or two of soft-chew peanut butter treats and pranced right out the door and into our car to embark on a road trip with Tommy and I to Provincetown. Our pug needed a fun-filled week in the sun with the gays of New England before ushering in the Autumn season—and what better week to go than Carnival Week, the gayest time to visit! Now see, I told you we had a legitimate reason for skipping a couple of weeks of blogging! Anyway, this late Summer getaway to Provincetown has been planned out for a really long time now and it was so wonderful to finally return to our favorite spot on the Cape since our last visit three years ago. Now before we dive into Mamma's adventures on and off the bay (and a few adventures of our own throughout the week) we would like to share with you all just how much Provincetown means to us.
Now for those of you who don't know, Provincetown is a New England village located at the extreme tip of Cape Cod in Barnstable County, Massachusetts. This town dates back to 1620, when the Pilgrims signed the Mayflower Compact after arriving at the harbor of what they called the New World. They agreed to settle and build a self-governing community by the bay, around Plymouth and alongside the valuable fishing coastlines—the rest is as you know, American history. What I find so magical about Provincetown is that the first settlers of this country landed there and created a town that would become one of the gayest places on earth! Isn't that amazing and ironic? If only those pale pilgrims back in the day could see how many talented drag queens shuffle along the old roads they built in town while showcasing their fierce ensembles in 2013—I'd like to think they would be proud! Those first settlers of America were looking for freedom from the monarchy across the pond and now, Provincetown itself is a symbol for LGBT freedom and equality worldwide. Since the 1970s, Provincetown has grown a significant gay population, especially during the summer tourist season, when restaurants, bars and small shops serving the tourist trade were open. However, there had been a gay presence in Provincetown as early as the start of the 20th century with the introduction of the artists' colony. Drag queens could be seen performing as early as the 1940s in Provincetown. In 1978 the Provincetown Business Guild (PBG) was formed to promote gay tourism and today, more than 200 businesses belong to the PBG and Provincetown is perhaps the best-known gay Summer resort on the East Coast. The town is so gay that according to a recent census, it has the highest rate of same-sex couples in the country: 163 per 1000 couples! Damn, that's a whole lot of gay if you ask me! The town has a year-round population of just under 3,000 people but once Summer arrives, it swells to about 60,000 people who come from all over the world and from all walks of life. Drag queens, gay men, lesbians, gay families, transgendered people, bisexuals, straight families, children and all their respective pet dogs parade up and down Commercial Street along the bay every single day and night creating a Utopian bubble of love, respect, pride, diversity and individuality! Now you see why we love Provincetown so much? So let's begin our tour of Mamma' Biscuit's
week in P-town.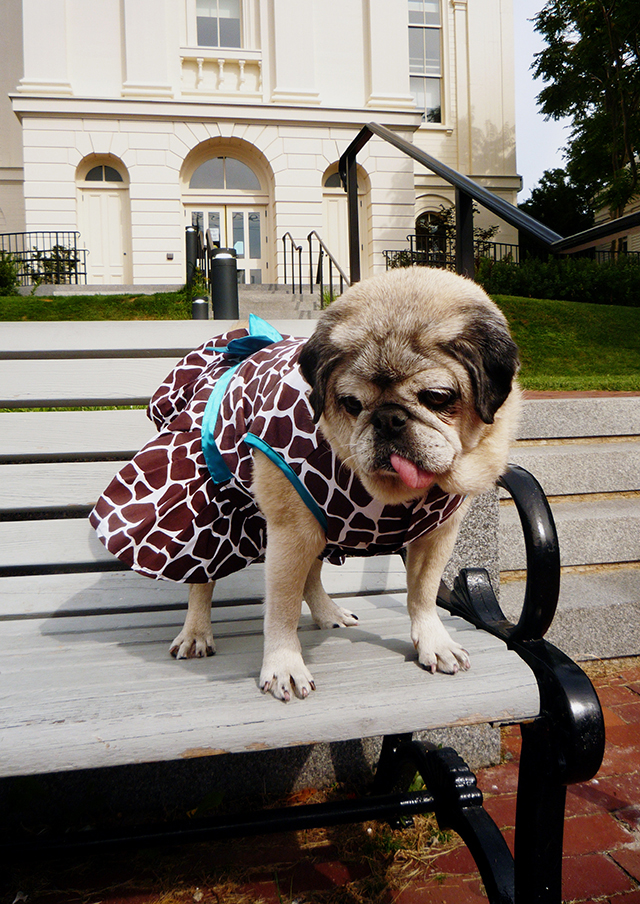 Sight seeing with the Biscuit Lady started early the first morning we were in town. The temperatures were still cool and all of the tourists were still sleeping. It was the perfect time to suit our little gremlin up in her fabulous new chocolate brown giraffe print dress with cyan blue sleeve piping and waist bow. We hit Commercial Street to snap a few vacation portraits and started our day at the newly renovated Provincetown Library. The building makes for a great backdrop for our fashionable pug who managed to draw a crowd of early joggers and tourists walking by.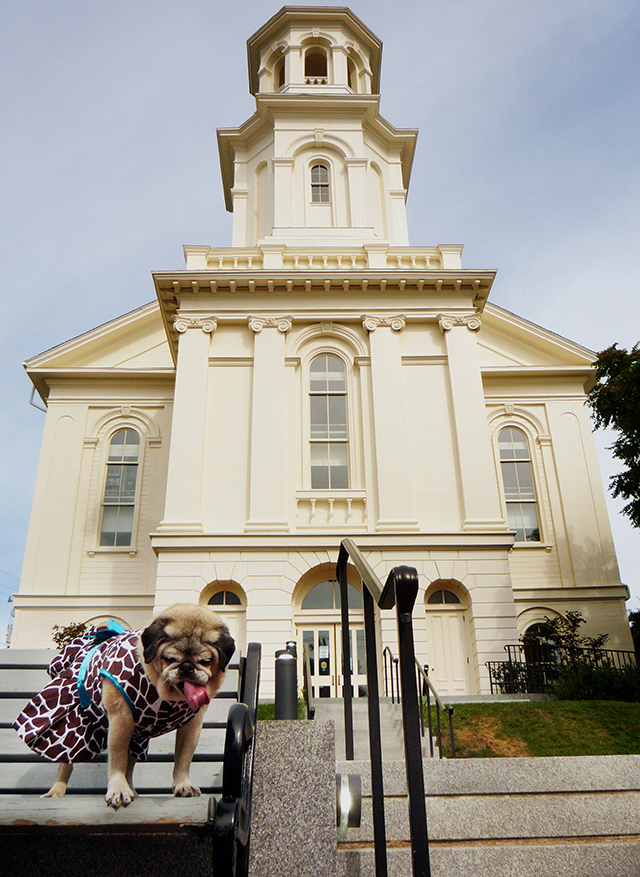 As we made our way down Commercial Street, we could see the Pilgrim Monument basking in the morning sunlight from a distance.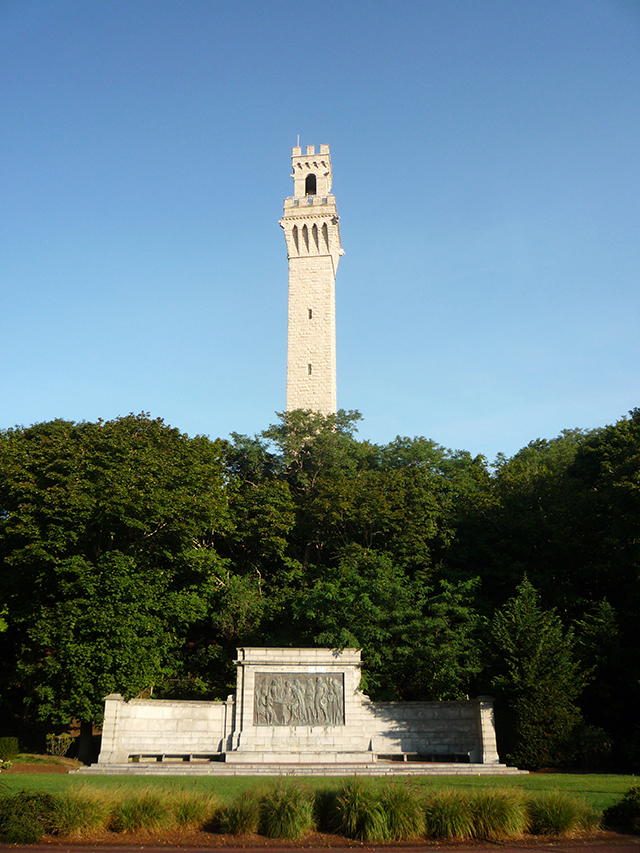 The Pilgrim Monument was built between 1907 and 1910 to commemorate the first landfall of the Pilgrims in 1620 and the signing in Provincetown Harbor of the Mayflower Compact. This 252-foot-tall campanile is the tallest all-granite structure in the United States, and is part of the Provincetown Historic District. The views from the top of the structure are magnificent. We just told the clerk that we forgot our college IDs at home and they discounted our tickets to seven bucks. Hey, as long as I can maintain a youthful look, I'll continue to lie to get discounted admissions anywhere in the world. My personal best was lying to the clerk at The Hermitage Museum in St. Petersburg, Russia in 2007. We paid ten American dollars when we were supposed to pay twenty dollars!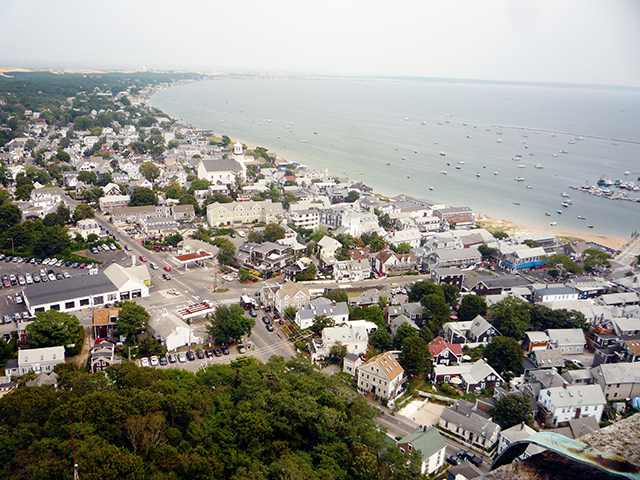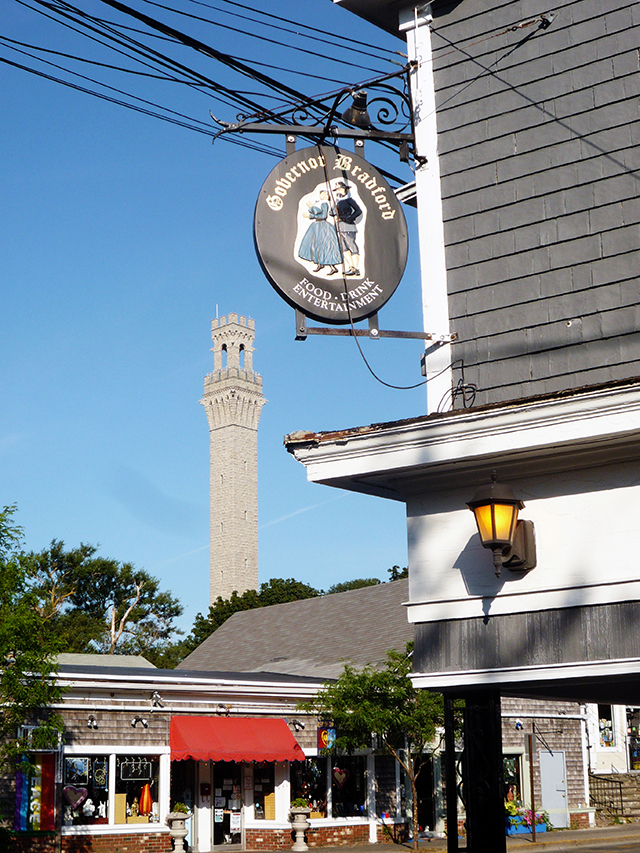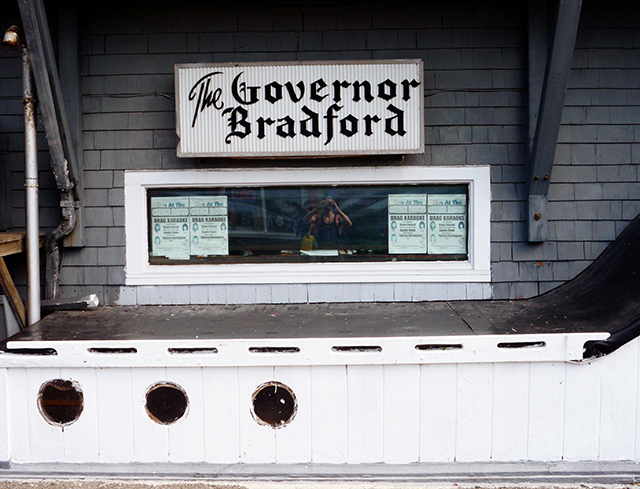 A short visit to the book store is always a treat. Three years ago, I picked up a signed copy of Role Models by John Waters in hardcover at this book store. John is a huge inspiration to me and a local who lives in Provincetown during the Summer months. I just love perusing through the gay themed books sitting alongside mainstream authors in this book store—and of course, admiring the book cover designs. It's a nice break from the droves of tourists walking back and forth on Commercial Street.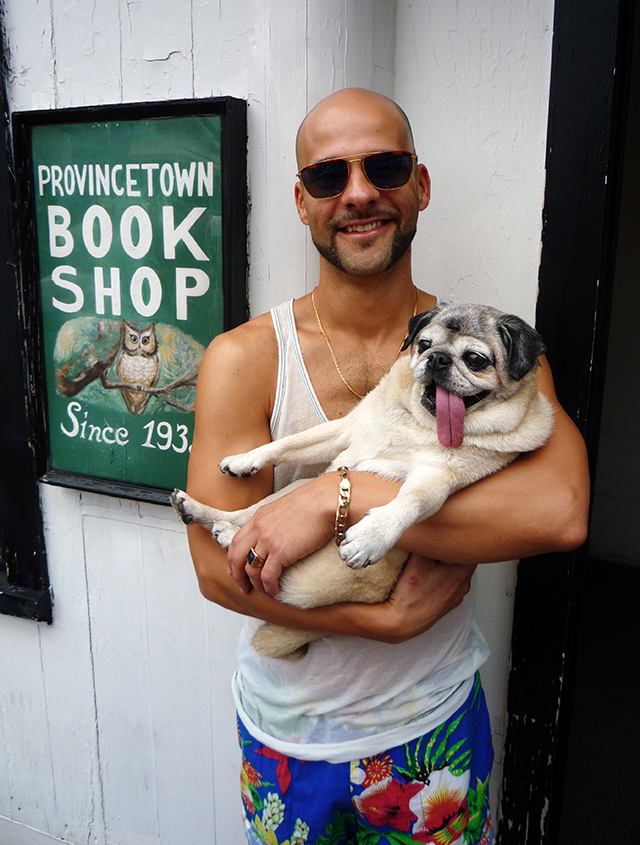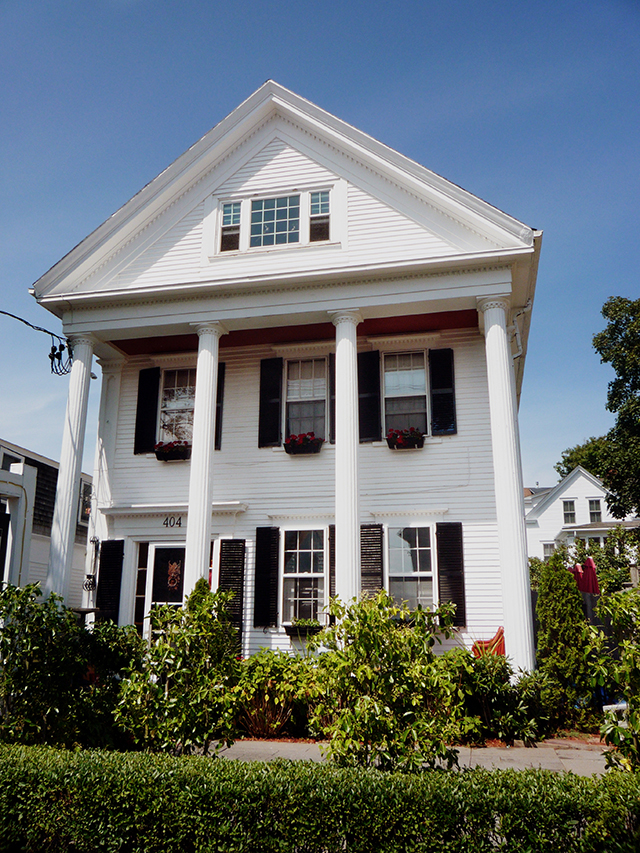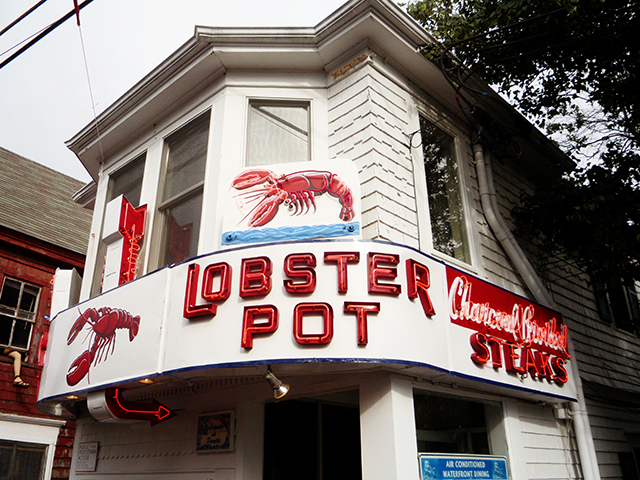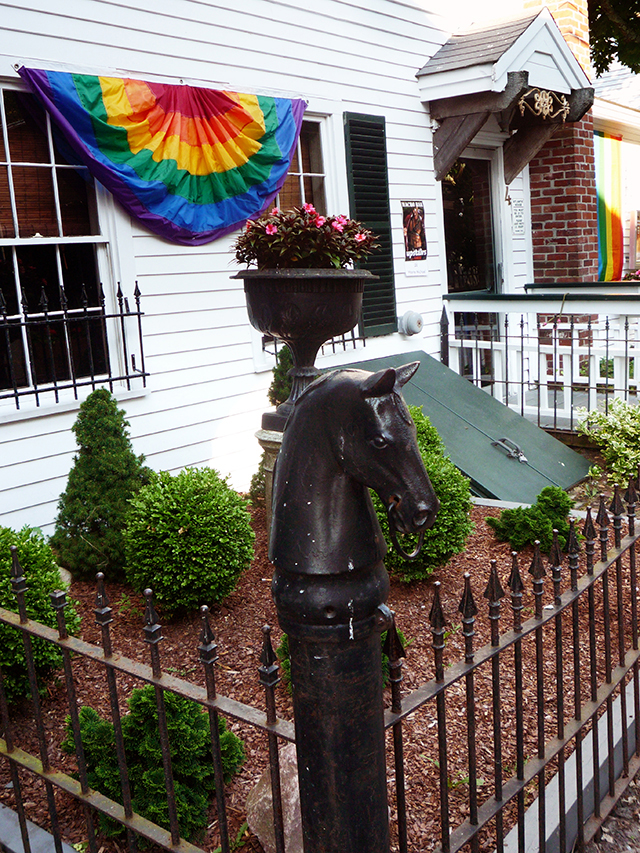 One of the most recognizable emblems of Portugal is the Galo de Barcelos and Provincetown paints them all over their roads for the festival. Here's Mamma standing on one of the magical dead roosters of Portuguese lore around town.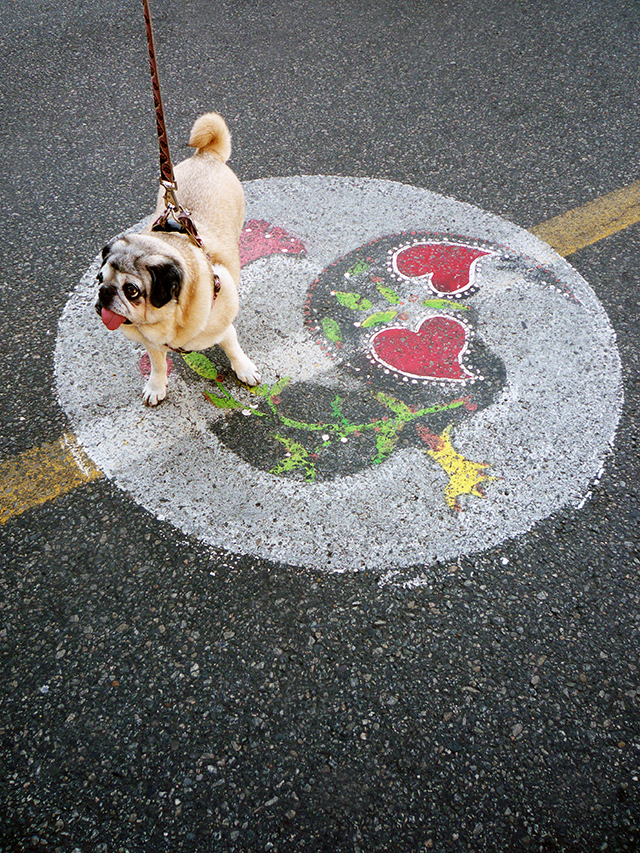 Mamma Biscuit was very popular with the local drag queens and tourists alike. Trying to take her for a simple walk would turn into a two-hour affair as people would stop to pet or squeeze her and want to hear all about her life story—naturally we directed them to this blog. Here's Mamma hamming it up with the elderly drag queens. She sure knows how to mingle with the old folks.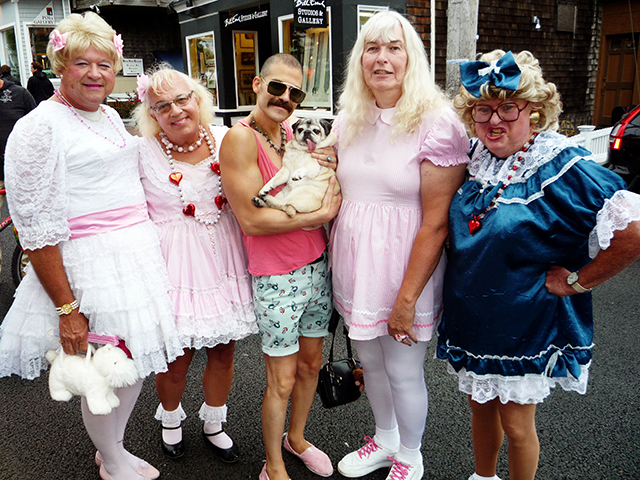 Mamma can also get down with the younger characters walking around town. The Daughters of Devotion could not keep their hands off our Biscuit Lady—and we were happy to entertain them!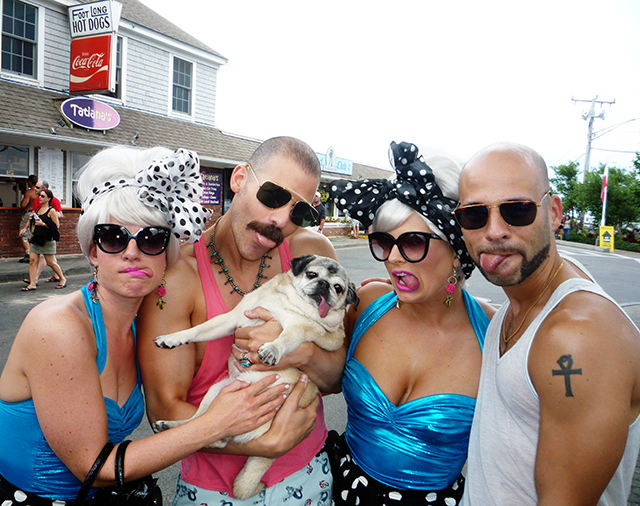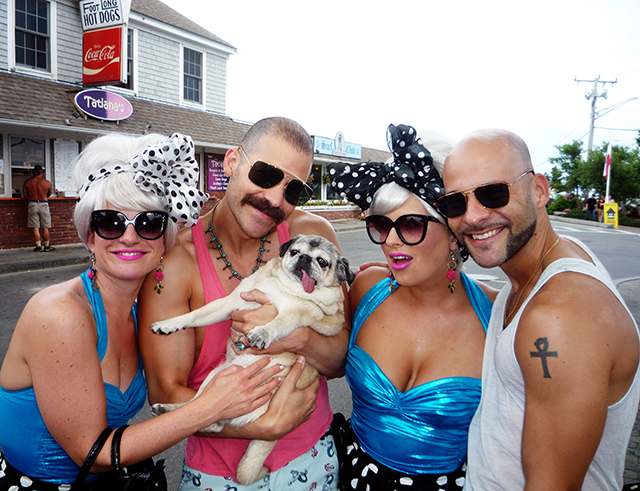 And here's Mamma hangin' with her gay back up dancers—a.k.a. our friends!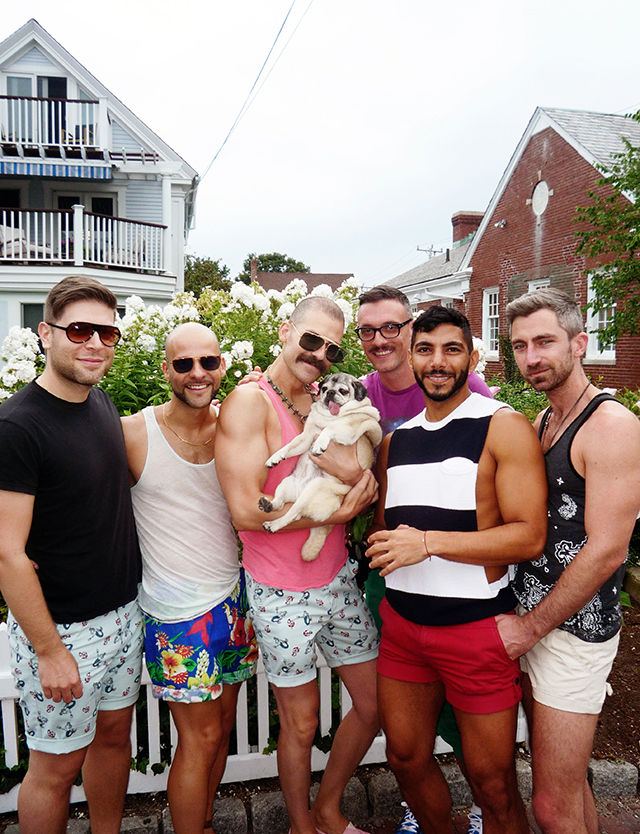 After a full day of early morning adventures throughout the town, Mamma Biscuit returned to our B&B for some peanut butter treats and a nap.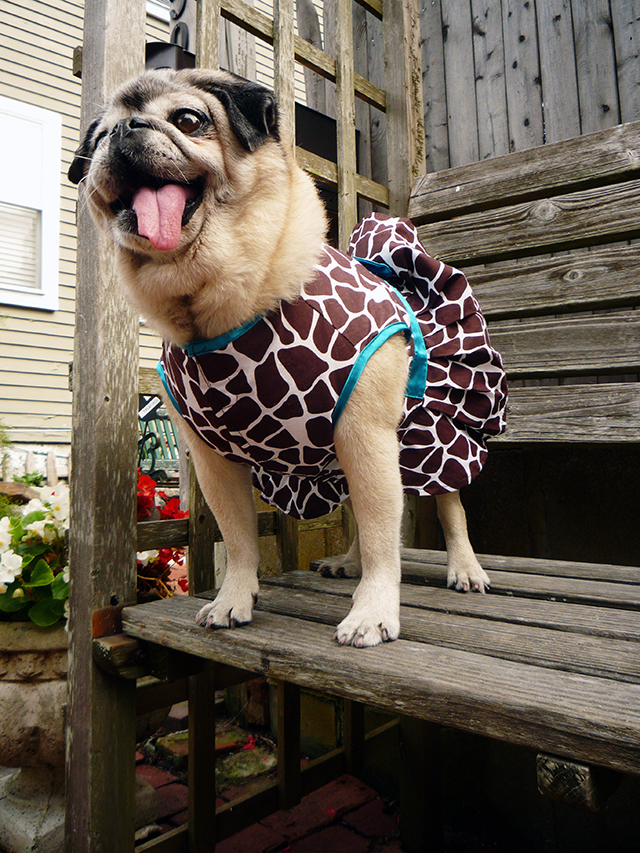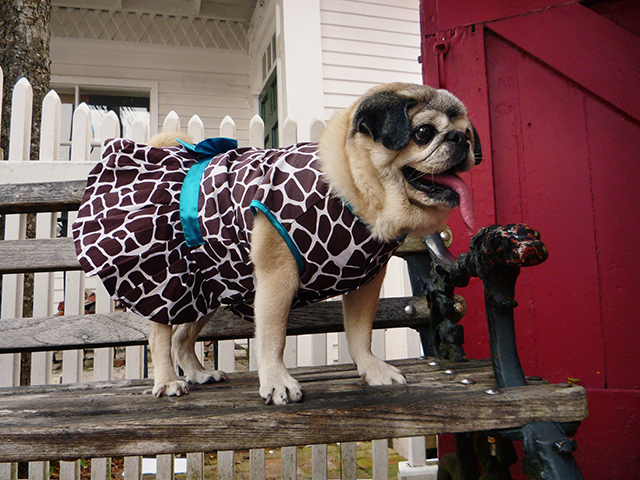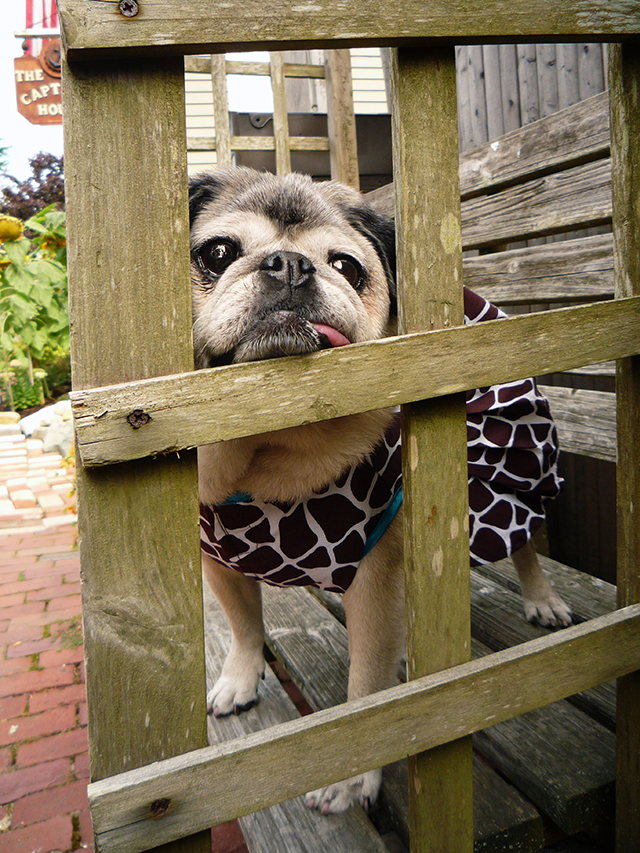 While Mamma napped the day away, Tommy and I decided to head to the beach for some fun in the sun!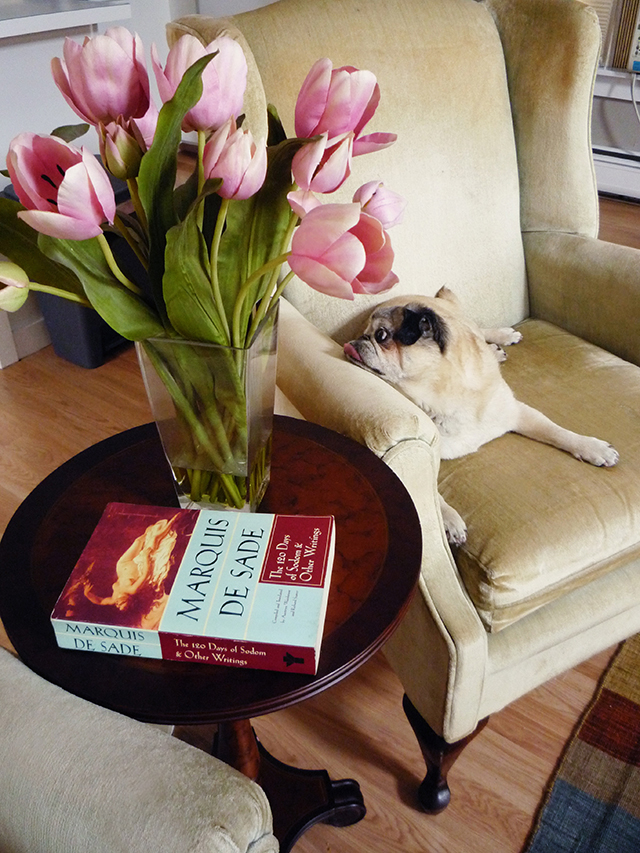 Of course only I would pick a vile and disgusting beach read for our week in the sun. After reading American Psycho by Bret Easton Ellis, the Marquis de Sade's The 120 Days of Sodom came recommended to me by a good friend. I'm only on the tenth day in the book and I can assure you that it is the most revolting piece of literature I have ever laid eyes upon. It's so revolting that I might just have to send my friend a floral arrangement to thank him for recommending it!
The beaches in Provincetown are far away from the actual town and harbor. You can either walk through swamp land with your beach gear held high above your head as you tread through high tide water like you're a soldier in Vietnam or you can take the rock jetty through the tidal flats and walk miles across the bay to a super beautiful, private beach. Fortunately, Tommy and I had the physical strength and determination to do both!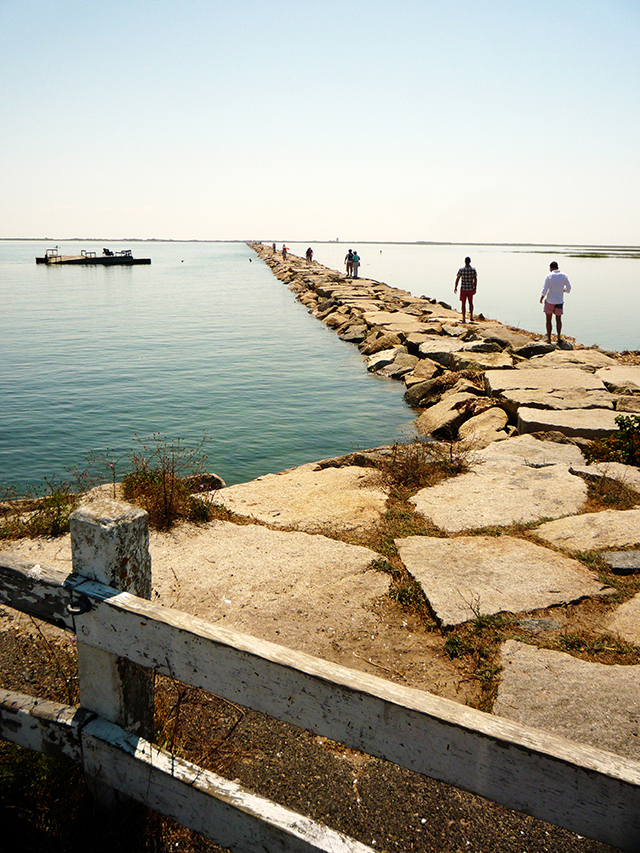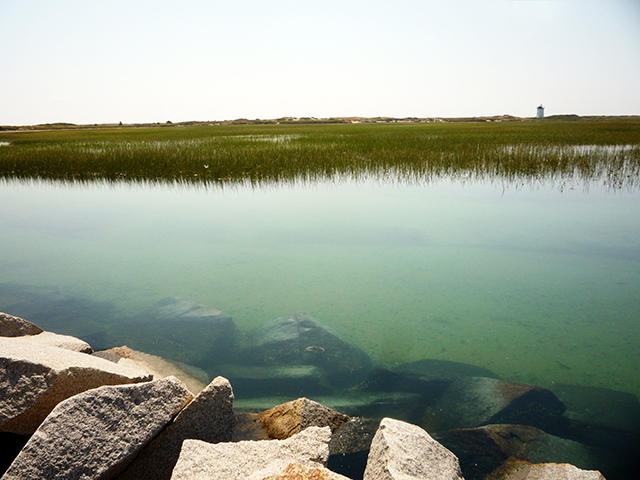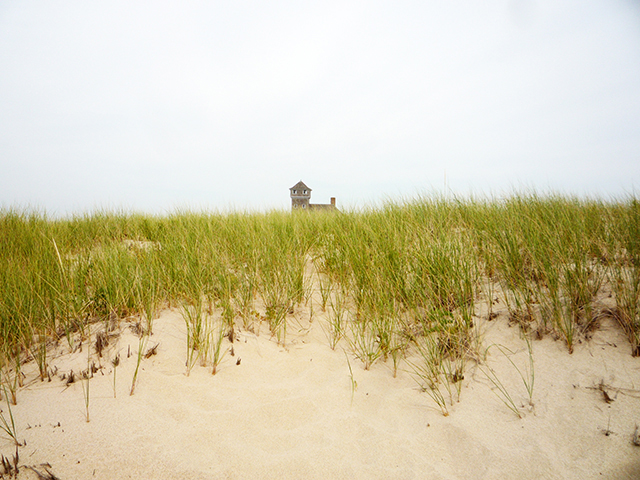 That evening, our friends and I took a boat ride to visit the Long Point Lighthouse which sits at the very fingertip of the curling arm of Cape Cod. A settlement began at Long Point in 1818, reaching its peak in the 1850s when about 200 people lived here. As Provincetown became a major fishing port, it was decided a lighthouse at Long Point would greatly aid mariners entering the town's harbor.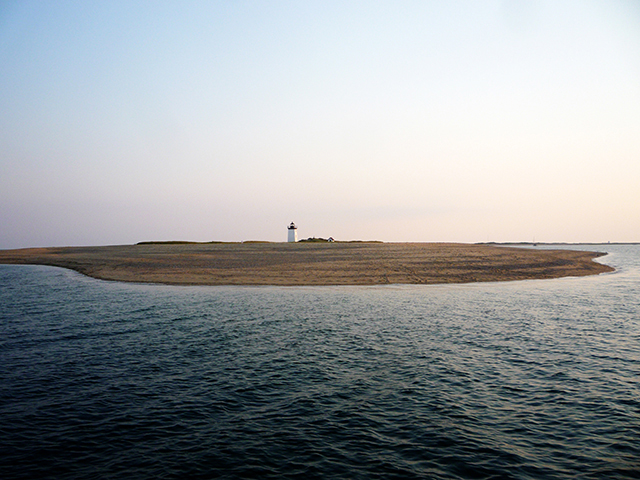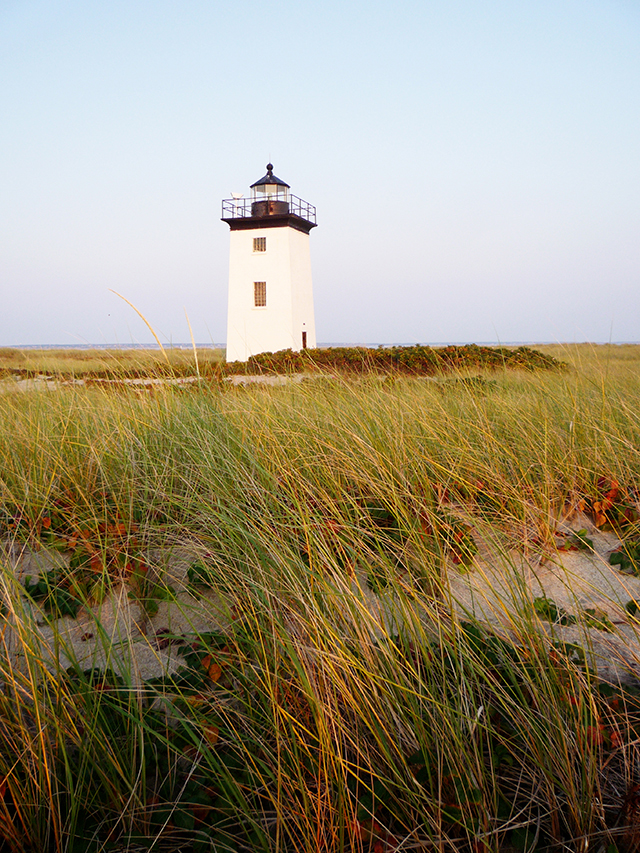 Here we are having a Lana Del Rey meets Madonna's Like a Prayer moment beyond the lighthouse. This is exactly the kind of shenanigans that goes on while Mamma Biscuit is tucked away in bed!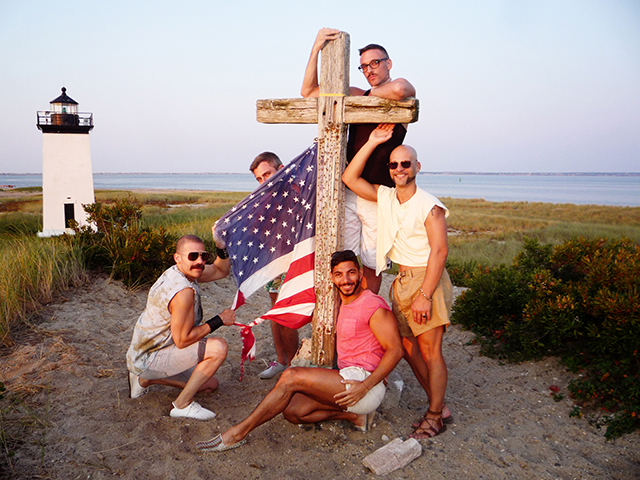 We enjoyed our morning walks with Mamma Biscuit throughout the week. We would hit 141 Market and indulge in some of the best vegan treats we've had outside of Tommy's Sweet Semosh kitchen!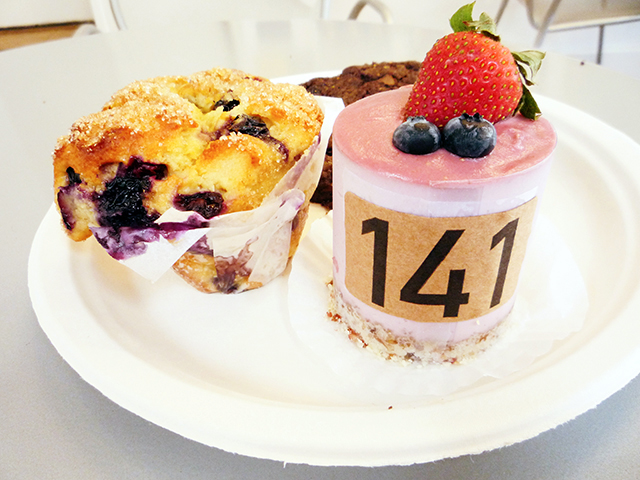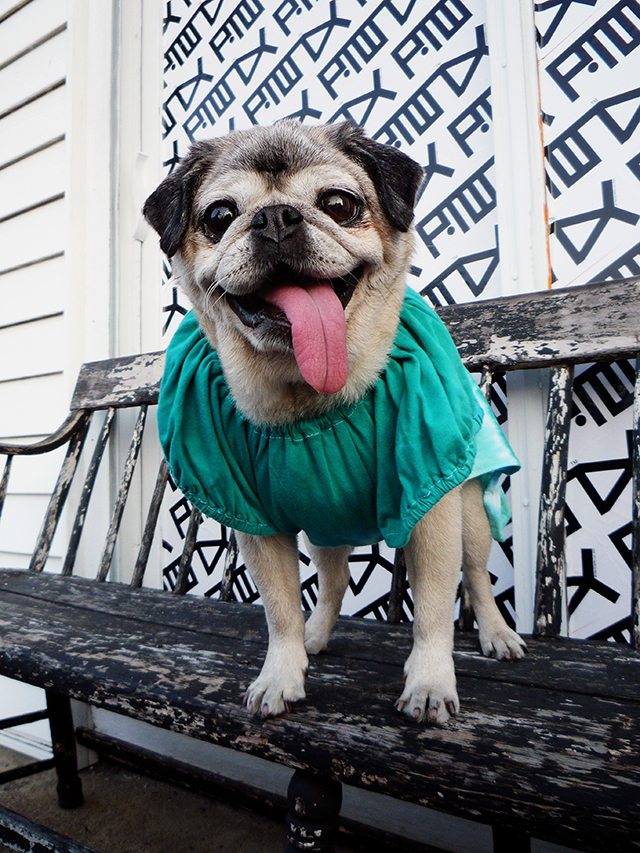 A stroll through the East End art galleries along Commercial Street is also another way to get away from the hustle and bustle of the West End.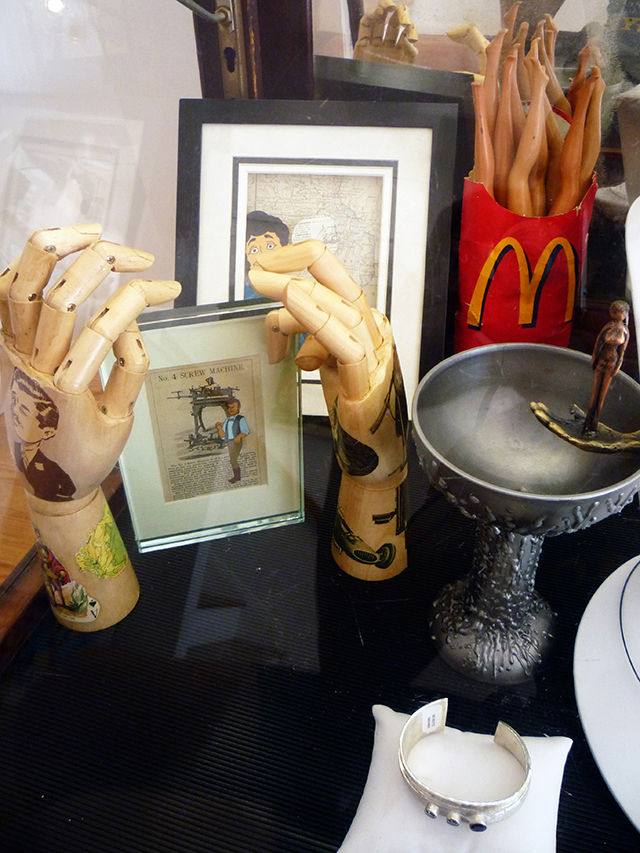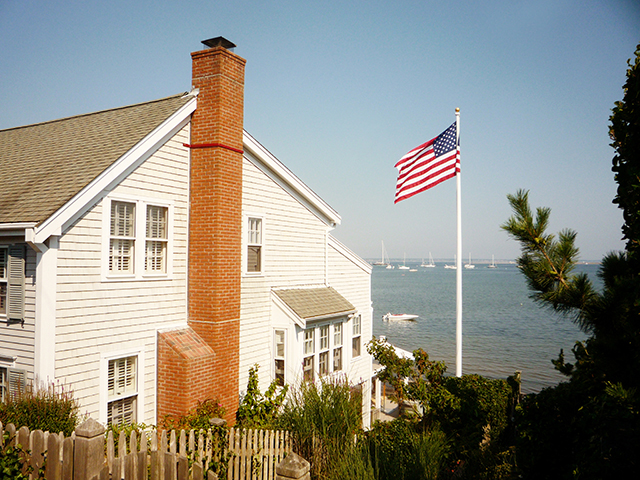 A grand parade on Thursday, August 22 marked the culmination of the week-long Provincetown Carnival 2013. This year the 35th annual festivities enjoyed a "Viva Las Vegas" theme, with attendees in sparkling costumes, plenty of "showgirls" and many Commercial Street businesses decorating their storefronts in the style of Sin City casinos. Grand marshal Edie "Mistress of Sensuality" from the Vegas Cirque du Soleil show "Zumanity" led the parade, which announced in its final float the 2014 theme: Comic Book Capers. The next crop of photos will highlight our fun filled day at the parade. Tommy and I dressed up as two gigantic dice and literally tumbled our way down Commercial Street to the applause of thousands of spectators. Tommy sure knows how to work an Elvis snarl, DAMN! Of course Mamma Biscuit did not attend this parade—the sheer volume of people alone would frighten her!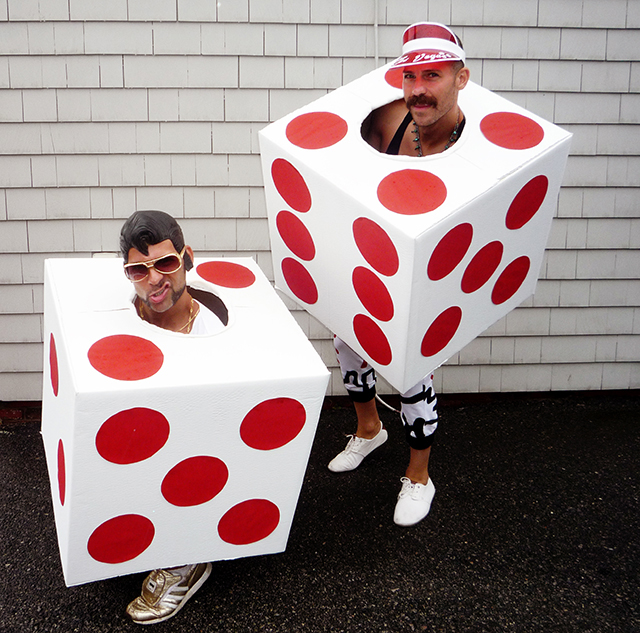 This costume is the result of two 24 x 24 inch boxes from Fed Ex, some white house paint and a few sheets of red poster paper! It felt like putting together a kids costume and I was amused and slightly unsettled when I was approached by our neighbor during the parade who told me that he saw me make this costume on our back porch in the early hours of the morning while wearing my underwear—such is gay Provincetown! Here we are with our friends from NYC.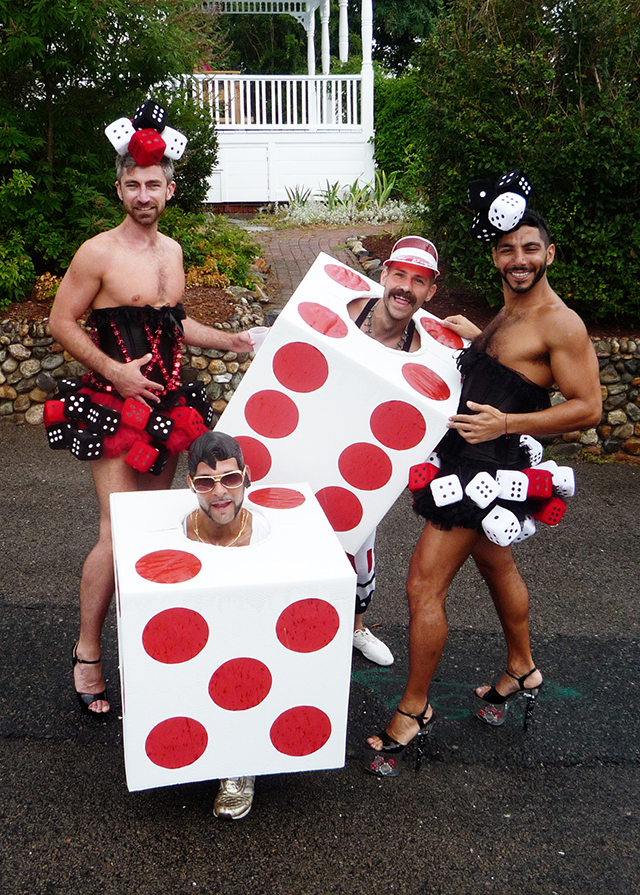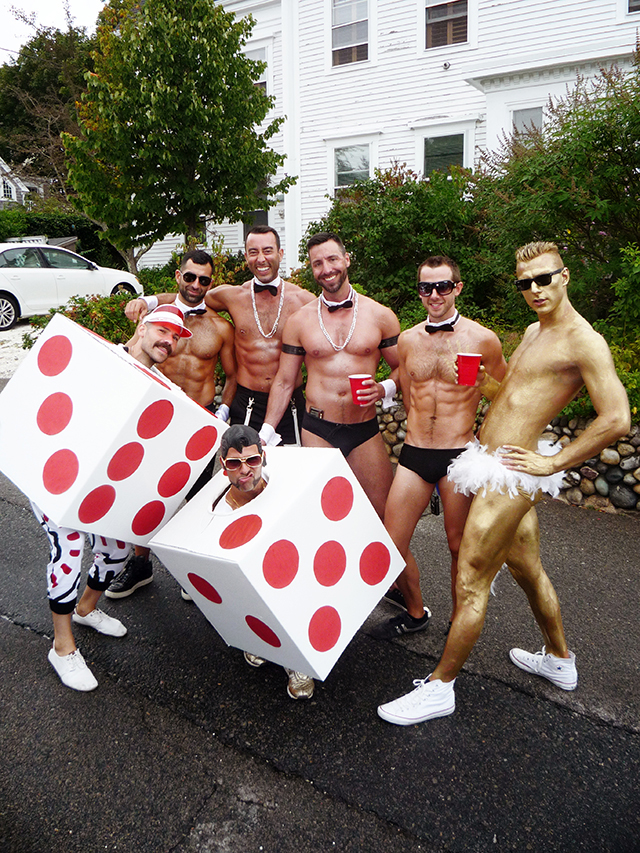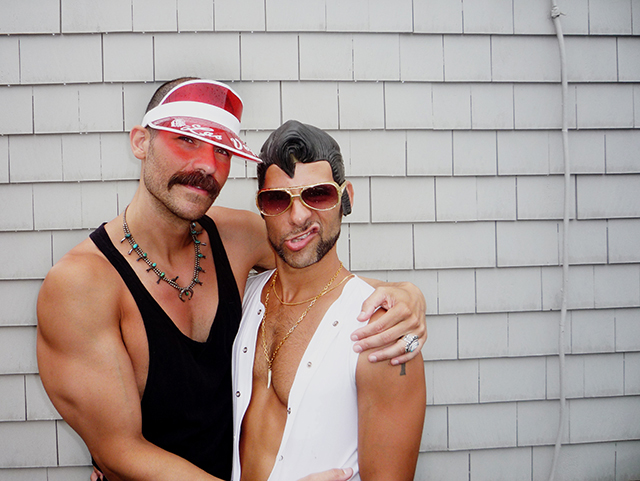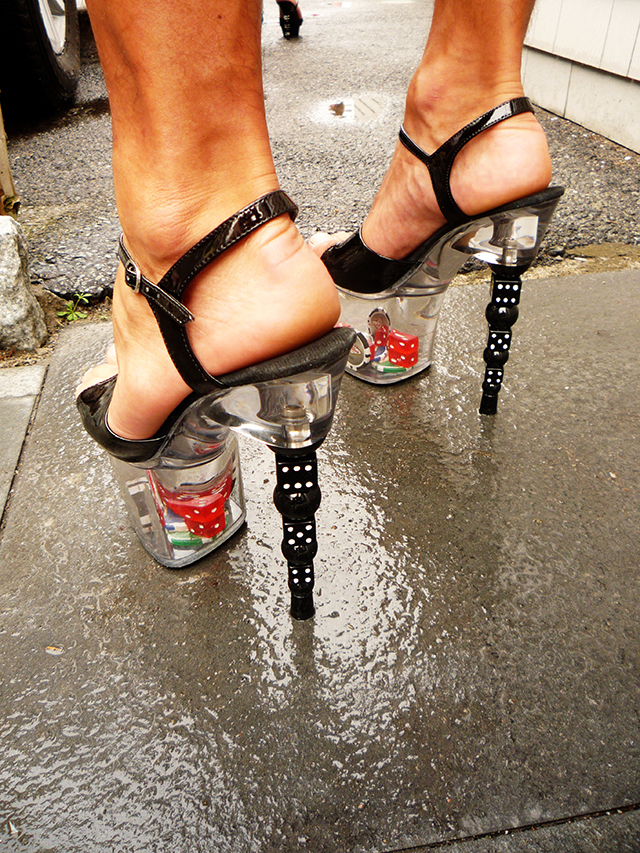 And here are some highlights from this Las Vegas extravaganza!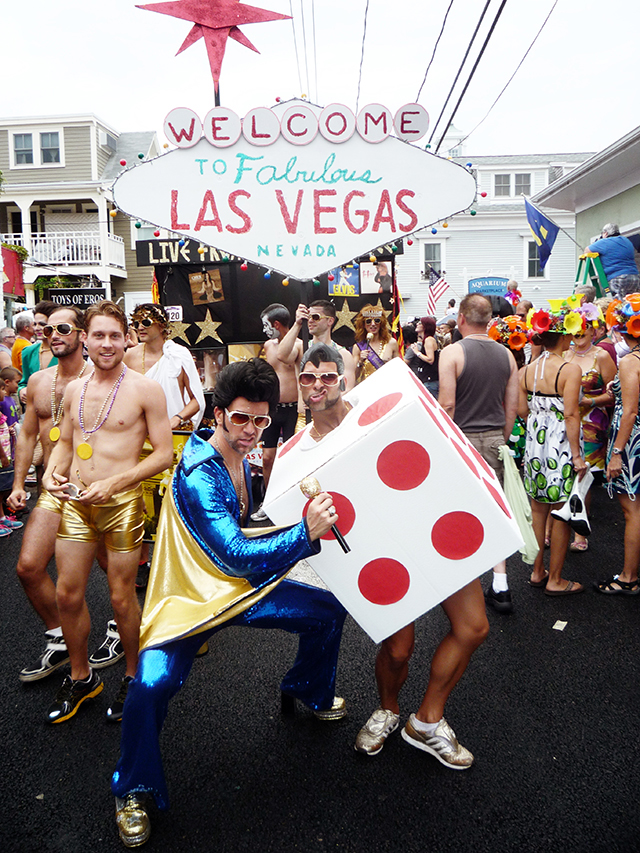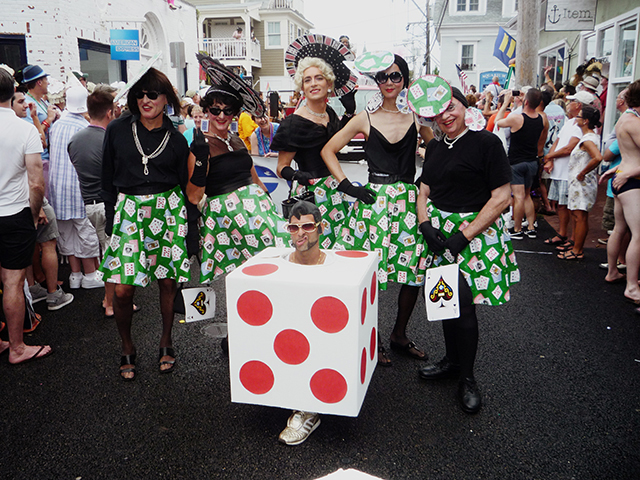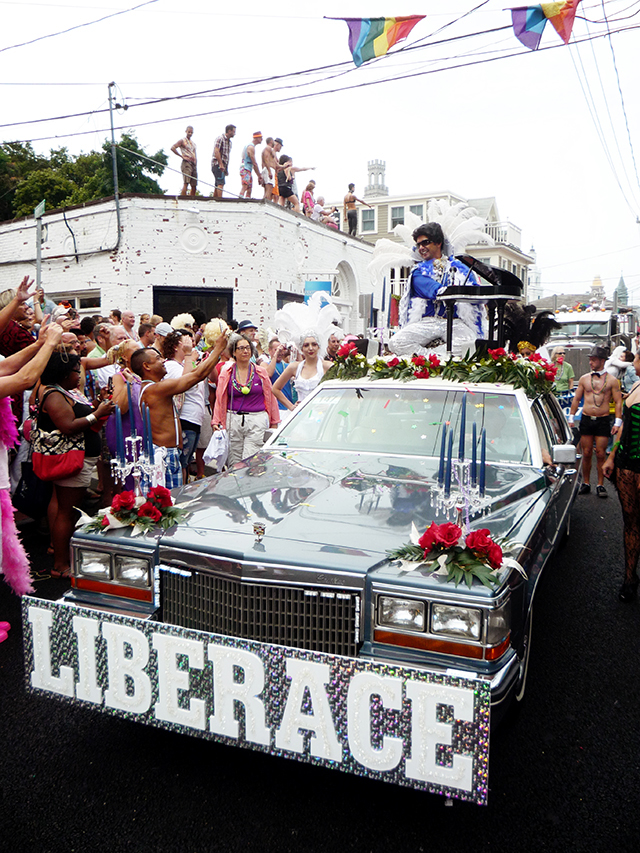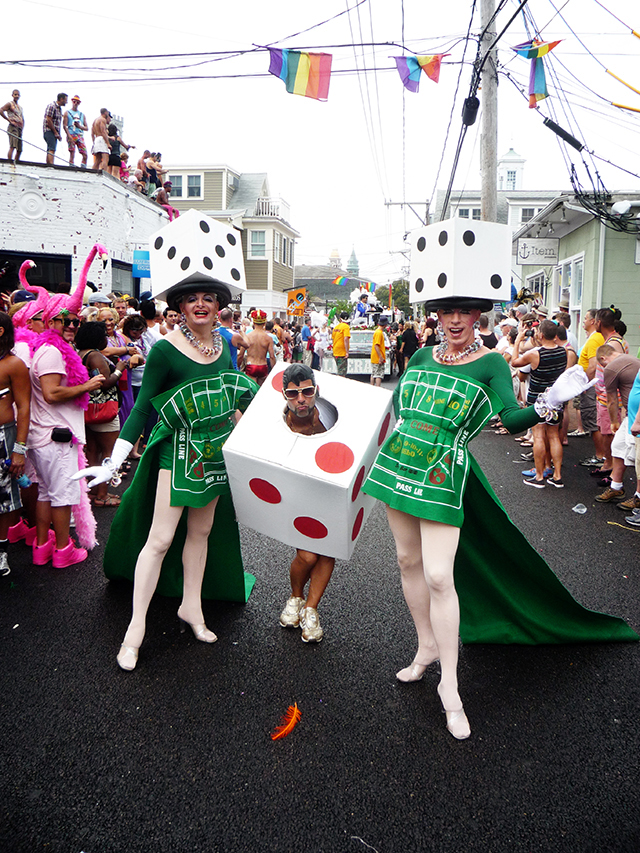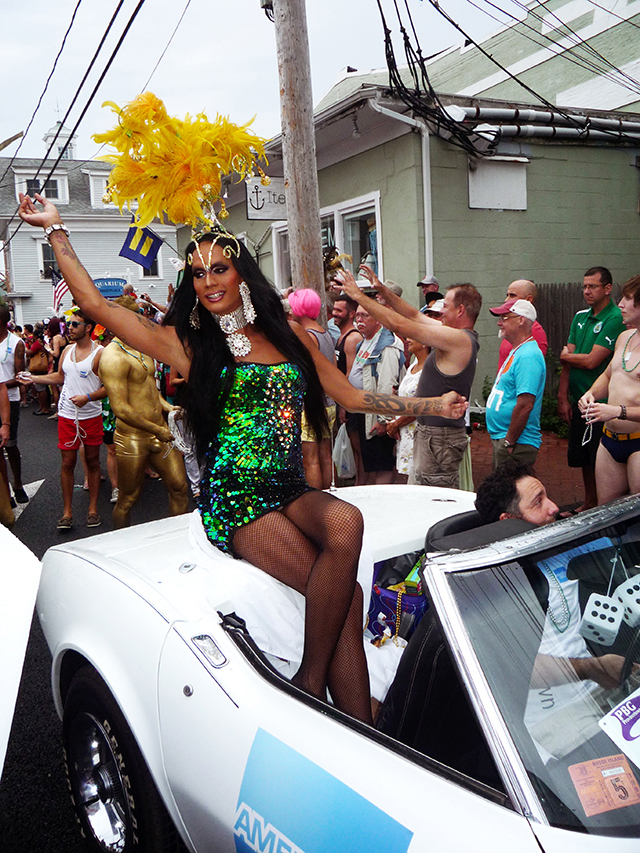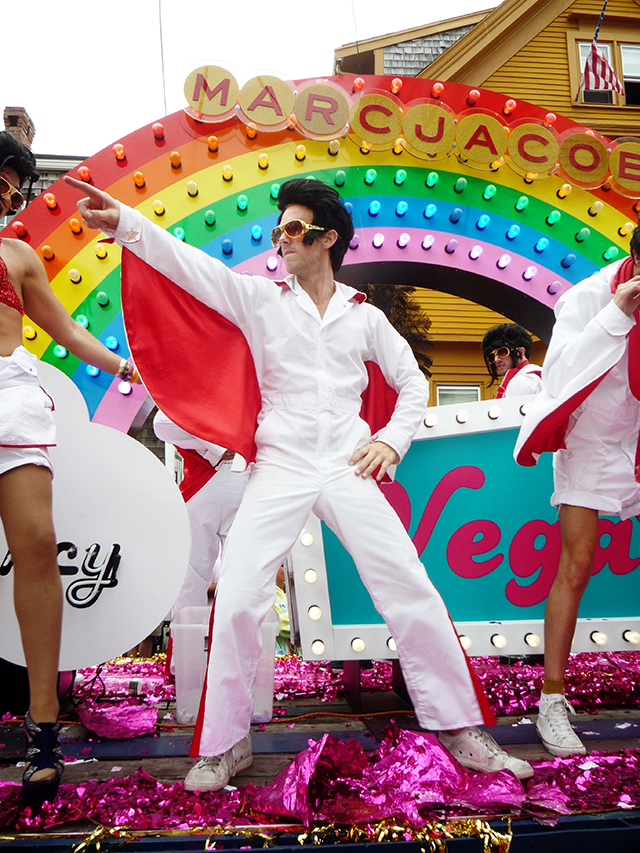 When the dust settled from the parade and all of the festivities, it was nice to retire home to Mamma Biscuit and head out to the bay to enjoy a sunset walk along the water.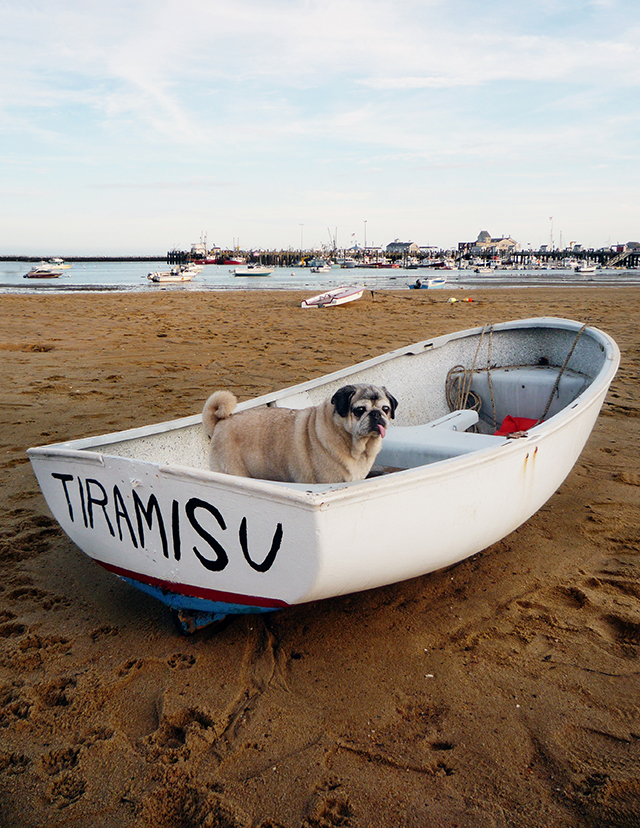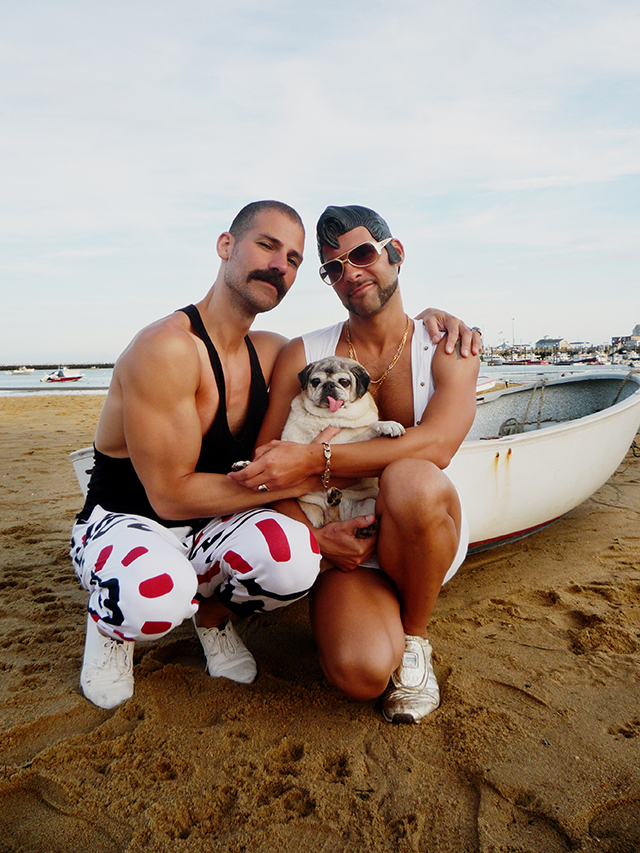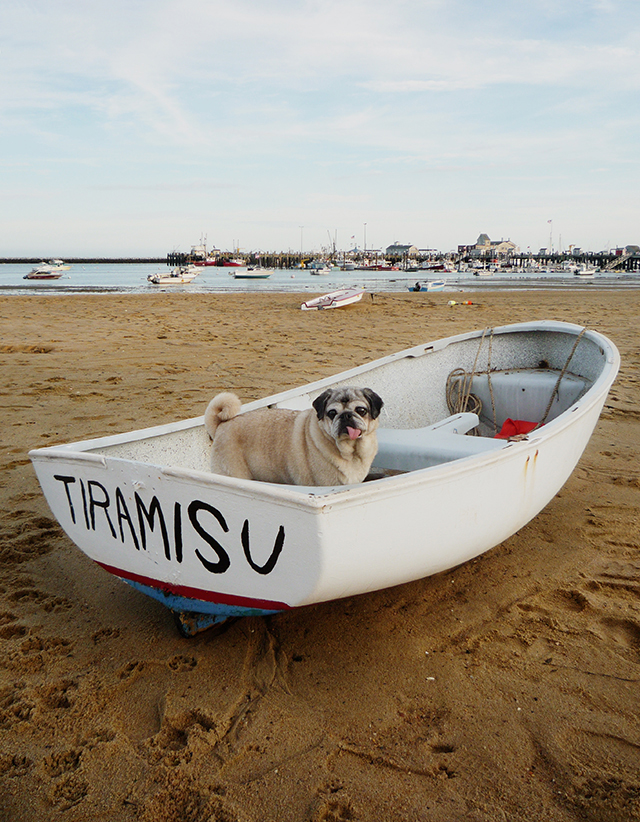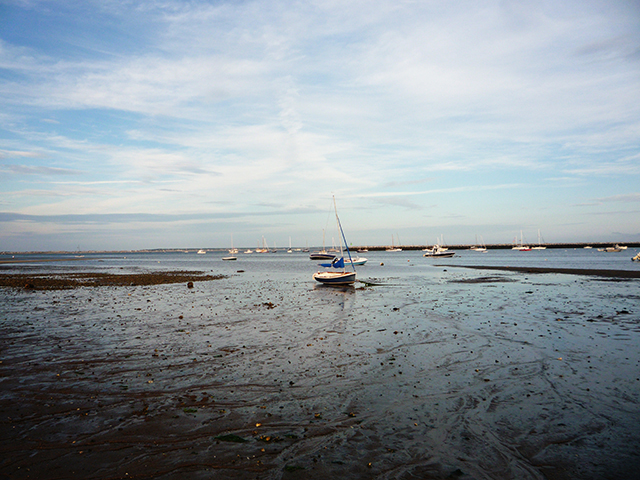 Provincetown, 2013 was such a magical experience and Mamma Biscuit and family would like to wish you all a fun filled Labor Day weekend. Summer, 2013 is OVER and we have so much in store for you come the Autumn season here in NYC, so stay tuned y'all!
Enjoy