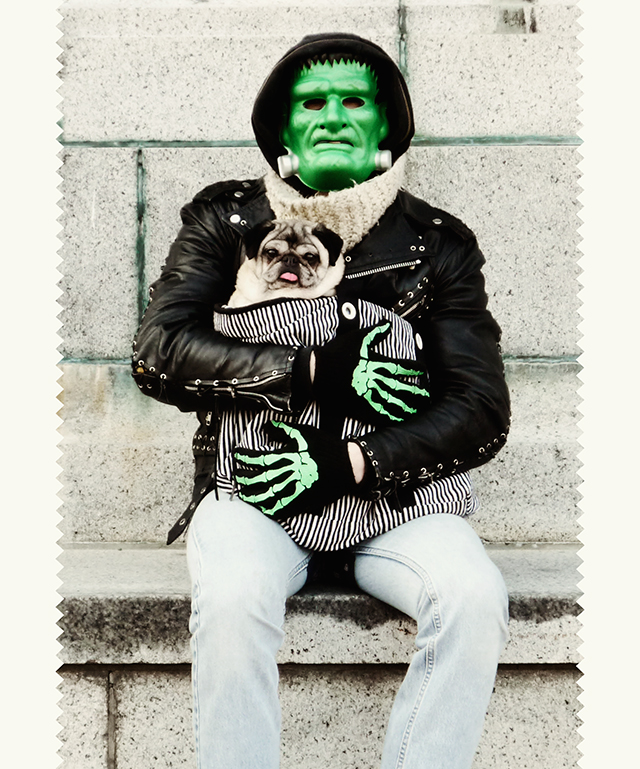 It's been a hectic couple of weeks since we returned from Provincetown and I'm slowly getting back into work mode and Mamma's blog here. I've been obsessively thinking about Provincetown since we returned and I'm having major withdrawals y'all! I find myself daydreaming at my desk about owning a home there and filling it with tons of pug paraphernalia. Seriously, I have the whole house planned out in my head. It would be a quaint three-bedroom home overlooking the bay and Mamma Biscuit would even have her own bedroom with a prance-in closet to hold her entire fabulous wardrobe! Hey a girl can dream, can't she? Anyway, in keeping with my promise to provide y'all with a throwback moment every month, this week, I decided to walk down memory lane in, you guessed it, Provincetown!
In 2009, Tommy and I and our newly adopted pug piled into our car and headed up to Provincetown for a fun-filled birthday weekend in the month of March. It was my birthday and totally off-season but that didn't matter to any of us because we were just looking to get out of NYC—and an excuse to hit some great antique markets along the way. It was cold up there too but that just made our stay that much cozier—a Bed & Breakfast is always more romantic with a crackling fireplace and a pug milling about! What I love about Provincetown in the off-season months is experiencing the locals living their lives without all of the tourists that flood the town during the Summer months. But even when you think you're in the clear, there's always an unexpected event going on almost every week of the year in P-town and the weekend we were up there was no exception. For starters, I noticed that there were many bears walking around town. Now before you go and call animal control center from fright let me explain further. In gay culture, a bear is a large, hairy man who projects an image of rugged masculinity. As a rising subculture in the gay and bisexual male communities, bears are one of many LGBT communities with events, codes, and a culture-specific identity. After asking a few locals what the 411 was, I discovered that my birthday weekend happened to fall on a Bear Weekend, hence all the bears walking around. Oh, and don't let all of that rugged masculinity fool you, almost every single bear we encountered with Mamma Biscuit practically screamed like a girl when they laid their eyes on our four-legged gremlin.
Anyway, we stopped into Ruthies Boutique, a small little thrift store in town and found this rubber Halloween mask of Frankenstein for 50 cents. After dropping two quarters on the counter top at checkout (and flirting with the young man running the cash register) we headed to the Town Green, a small park on Bradford Street across from Town Hall. I placed the mask on my face and had Tommy take some Halloween inspired portraits of me holding the Biscuit Lady in her travel bag in front of the bas-relief depicting the signing of the Mayflower Compact!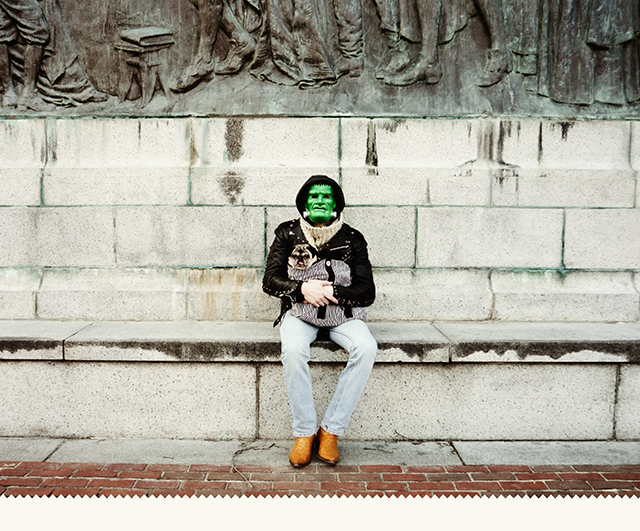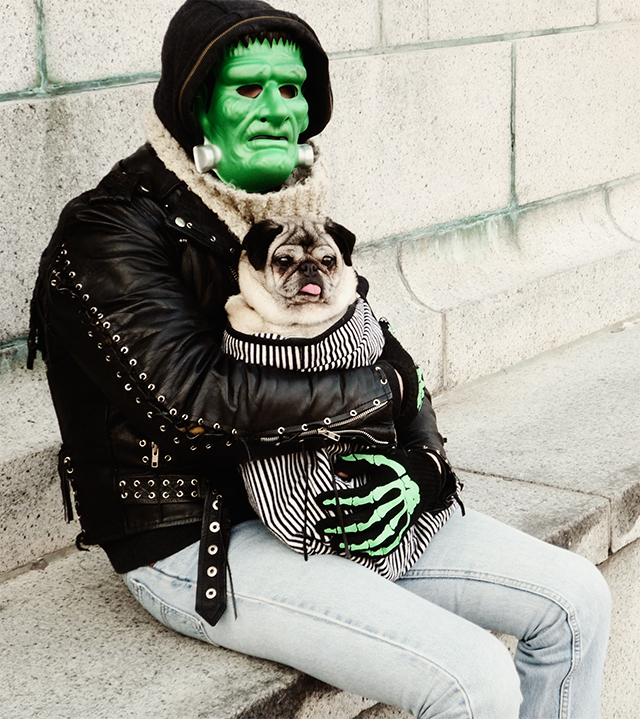 I love these photos and since Halloween is literally just around the corner, I thought they would get y'all excited and inspired for the upcoming spooky holiday! It just so happened that I was wearing skeleton gloves that matched the green of this mask—and Mamma Biscuit looks positively stoic in this dog-napping scenario going on within these photos!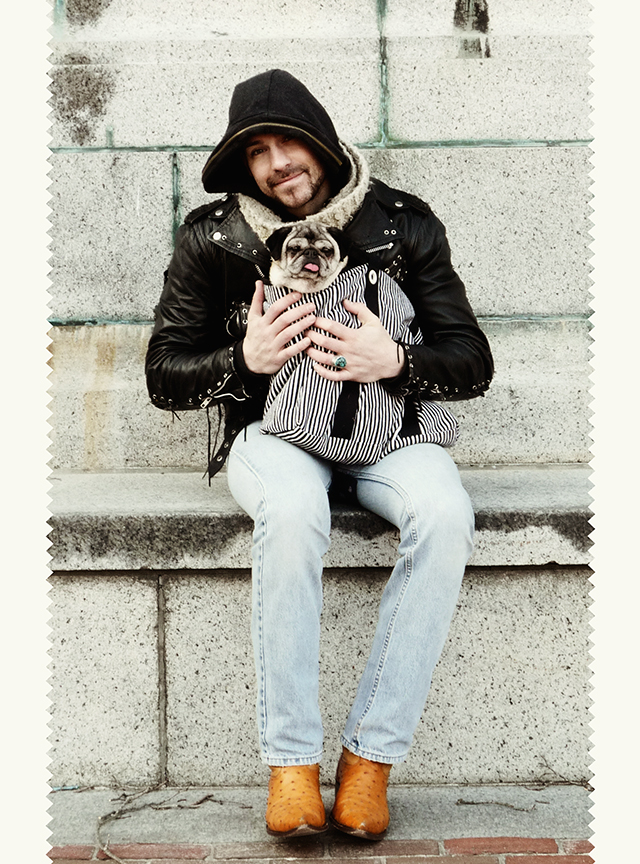 So that's it folks, our latest edition of Throwback Thursday to inspire you all to get your shit in order for Halloween—it will be here before you know it!
Enjoy