Our Autumn activities are in full swing here for the Biscuit family and Mamma is as happy and delirious as a Baptist at an all-you-can-eat pancake breakfast! OK, maybe she's not that excited, but we are! Halloween is just around the corner and as far as I'm concerned, this holiday is like a second gay pride parade! Now it may be late October but that didn't stop us from taking our annual trip up to Wilklow Orchards for a fun-filled day picking apples, pumpkins and picking on each other with our annoying, sarcastic banter between friends. So we started our day with an amazing vegan pot-luck picnic right beside the pumpkin patch at the foot of the orchards. While we sat, stuffing our faces with delicious quinoa dishes and homemade wine furnished by my uncle Gino (I know, I'm so fucking Italian it's beyond stereotypical), Mamma Biscuit decided to plant her cute little pug butt in the pumpkin patch to wait patiently for the Great Pumpkin to appear!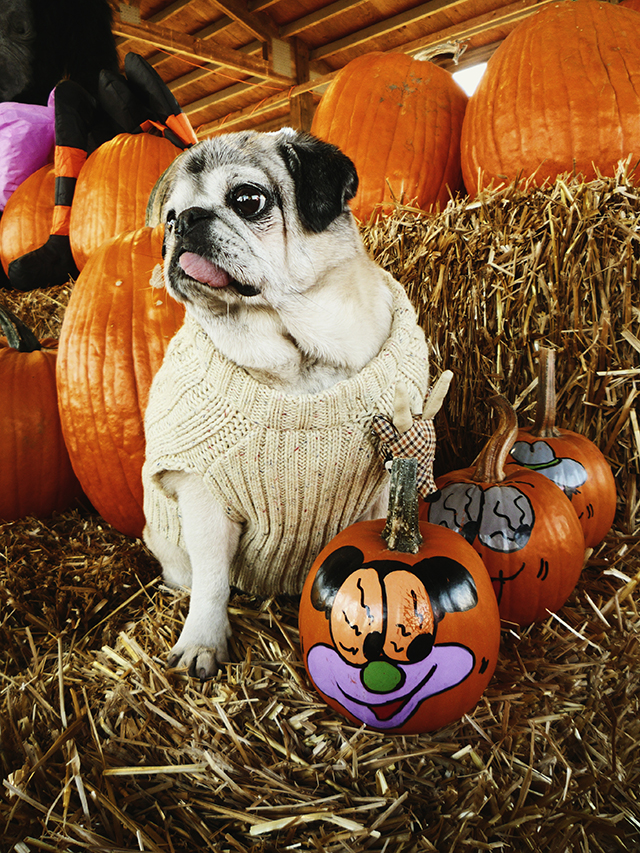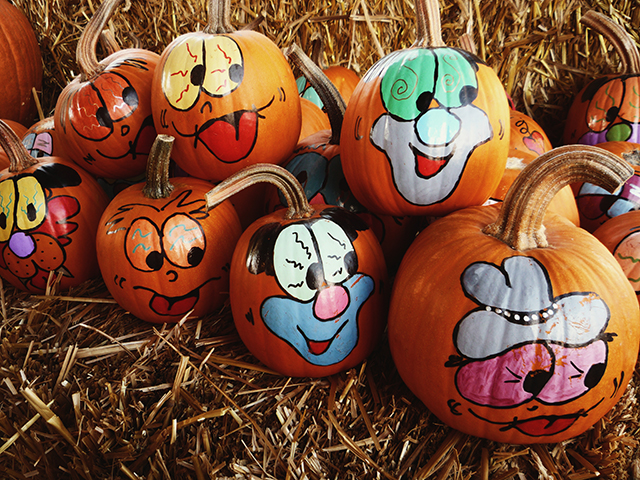 Now I know what you're thinking, in fact, I was thinking the same thing too but do you think our stubborn little pug was gonna listen to logic and reason? Every year, she waits patiently for the Great Pumpkin to appear at Wilklow Orchards and every year, she leaves misty-eyed and disappointed! I have no idea why that story has such a hold on Mamma Biscuit. Every year, Linus sits in a pumpkin patch on Halloween night waiting for the Great Pumpkin to appear and every year, the Great Pumpkin fails to turn up! Humiliated but undefeated, Linus vows to wait for him again the following Halloween—and unfortunately, our Biscuit Lady gets swept up in this very same Halloween pipe dream!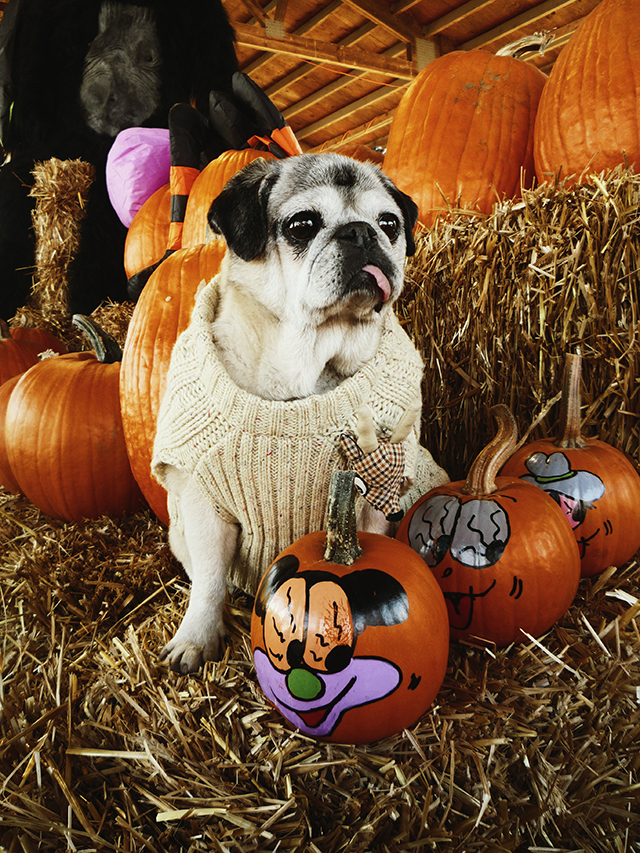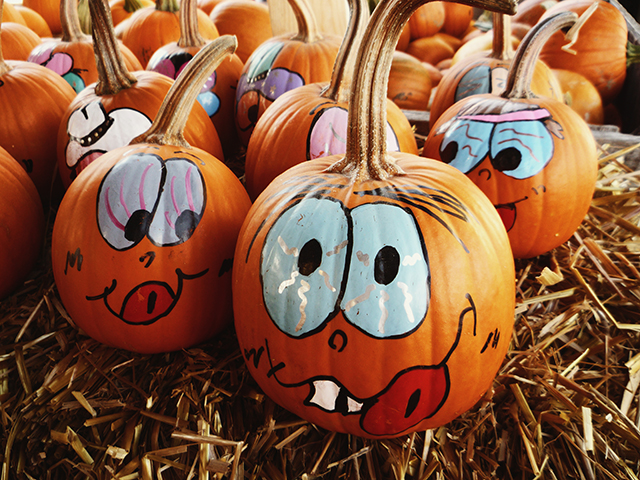 The good news is, we entertain our little gremlin's unwavering belief in the Great Pumpkin by planting her in a pumpkin patch weeks before Halloween—this way she won't miss out on the festivities of Halloween night when the Great Pumpkin invariably fails to make an appearance! The least we can do is take some Autumnal portraits of the Biscuit Lady amongst all the pumpkins.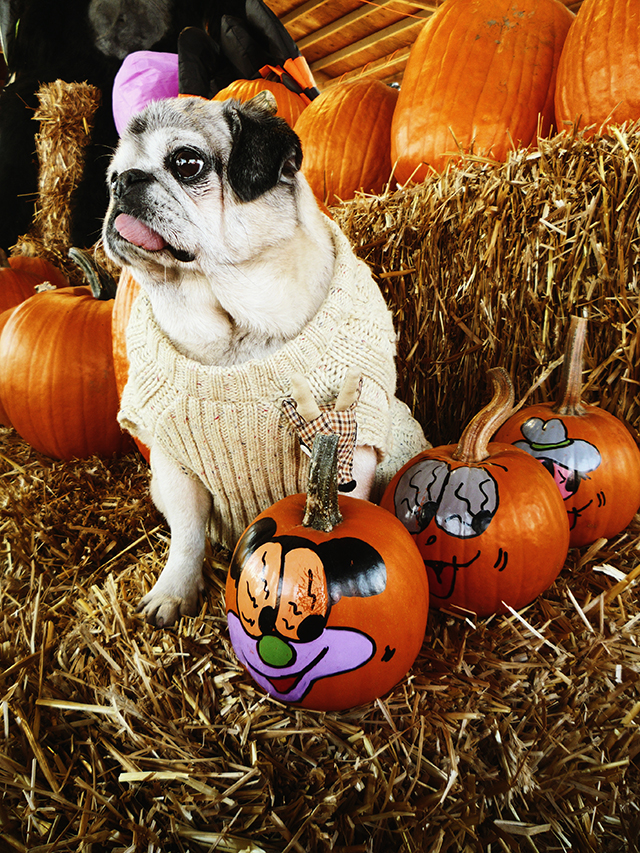 This year, Mamma wore a comfy and cozy oatmeal cable knit sweater paired with a plaid reindeer brooch for our outing at the orchards. She drew a hefty crowd of children and adults around her as she waited patiently for the Great Pumpkin to appear. It was actually quite funny to see her in this environment considering there was a country band within the pumpkin patch playing Johnny Cash covers while I was snapping her photographs! That band may have been playing Ring of Fire but Mamma was gonna actually light one up if that Great Pumpkin didn't make an appearance. Good thing I yanked her from the haystacks before she realized he was going to be a no-show and headed out in the fields to pick some apples!
Unlike last year, the crop this year was plentiful! It may have been late in the season to actually pick apples but fortunately, there were so many apples left to actually pick it was almost shocking. Red, green, yellow, we had our share of every type of apple anyone could want and I can't wait for Tommy to get into the kitchen to bake us a fresh apple pie!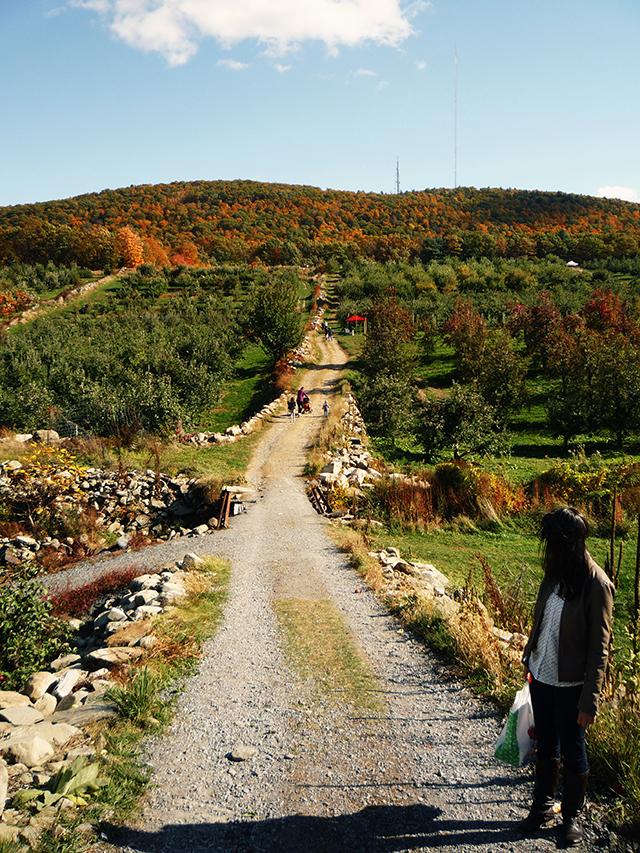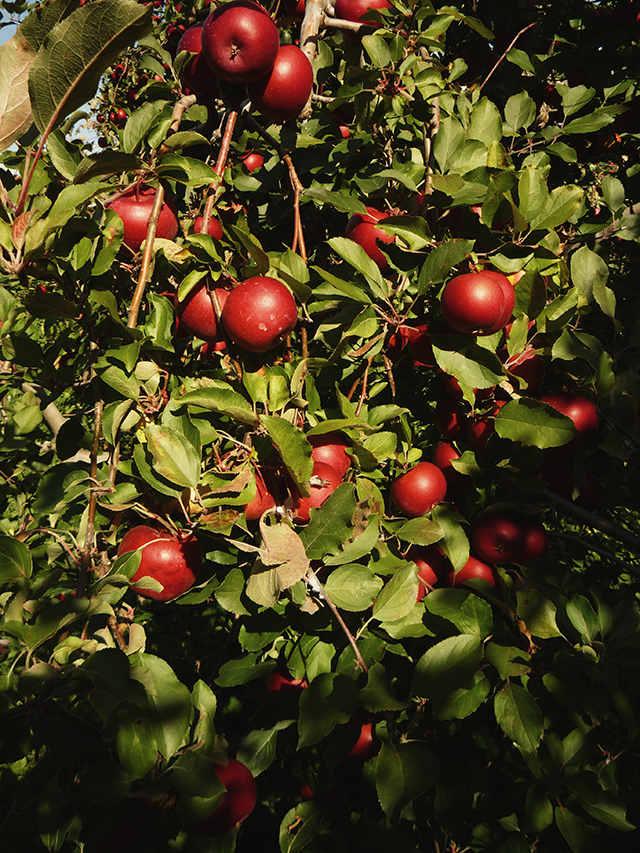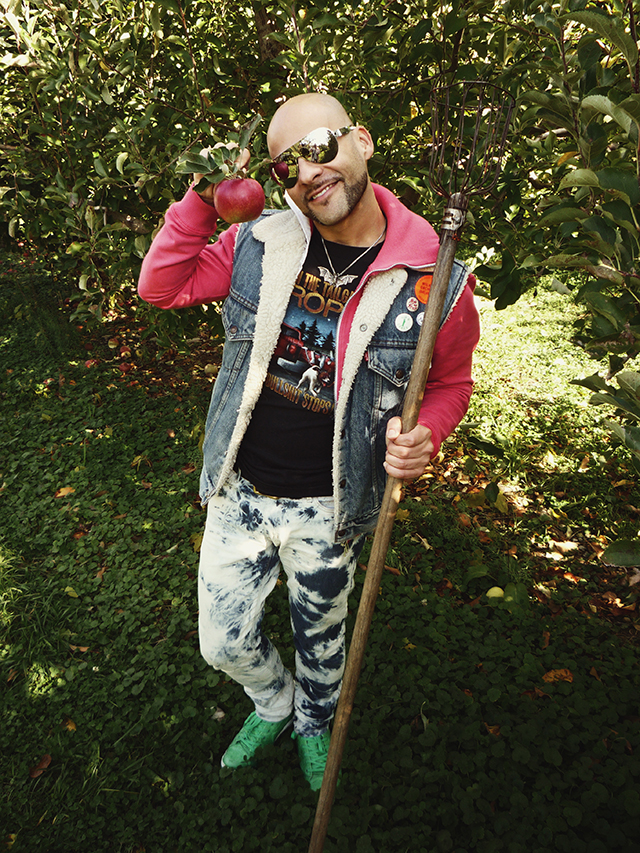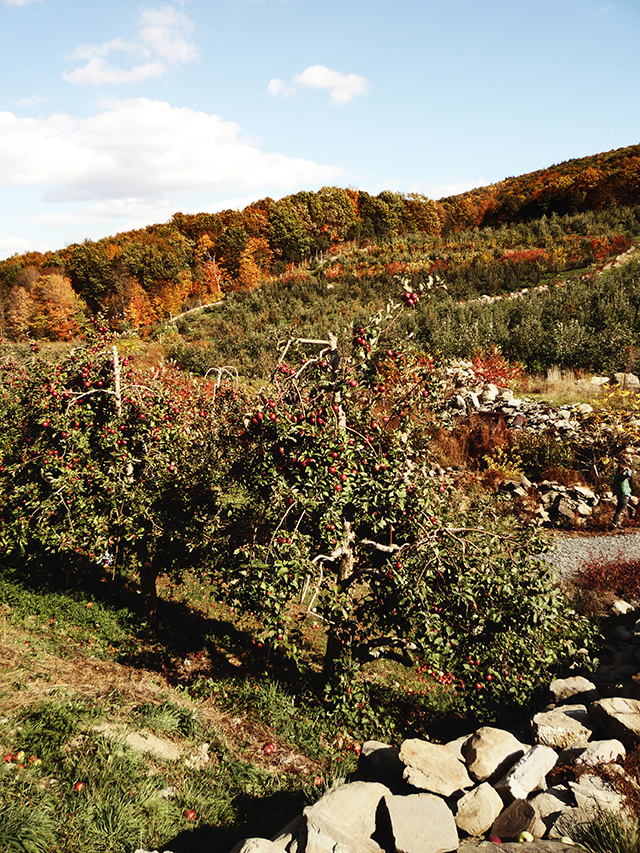 The day was absolutely perfect. The sun was out, the temperatures were warm and we shared the day with our closest friends: Matt and Julie, Vadim and Nicole, Dean and Sydney, Tommy's Goddaughter! Tommy and I have been coming to Wilklow Orchards since we first started dating over a decade ago so we know the grounds very well! I just love heading to the most scenic spots to take photographs.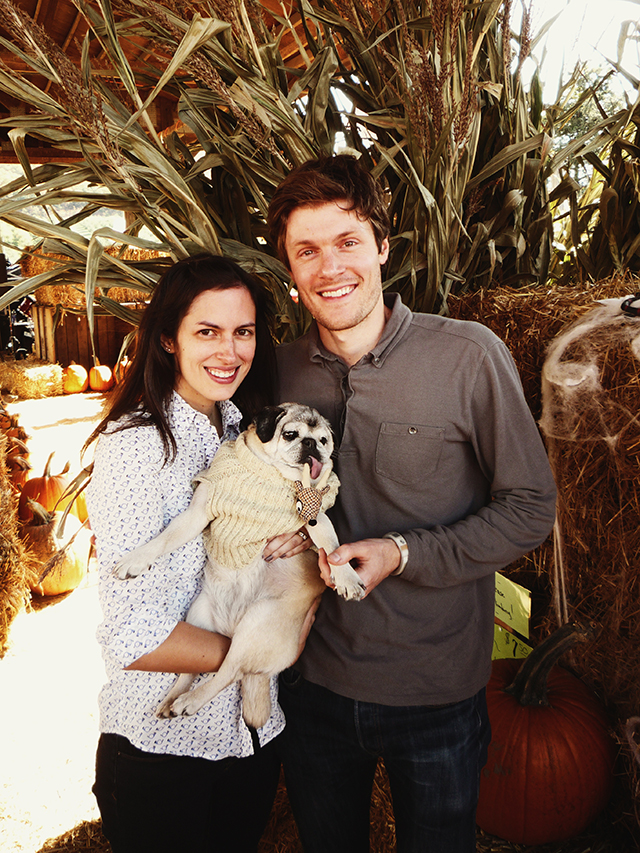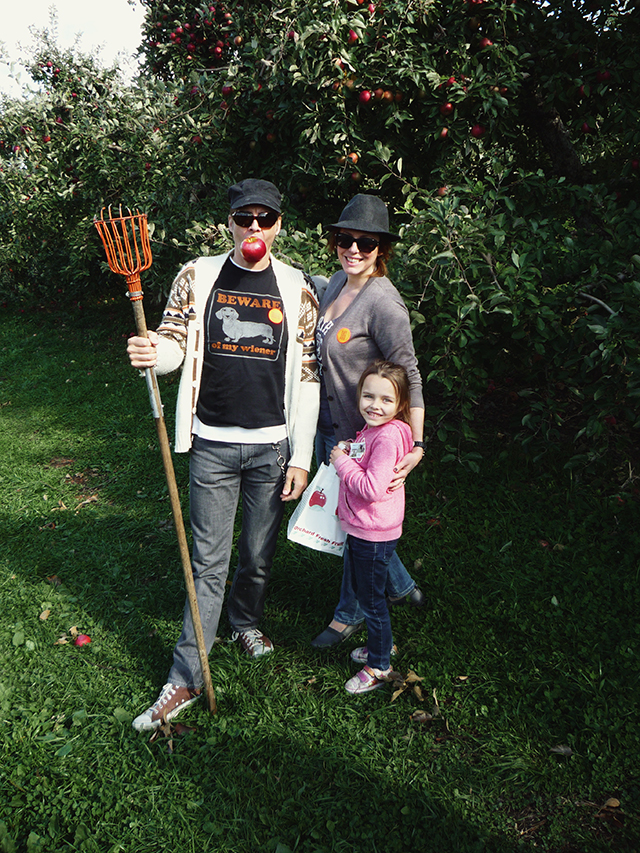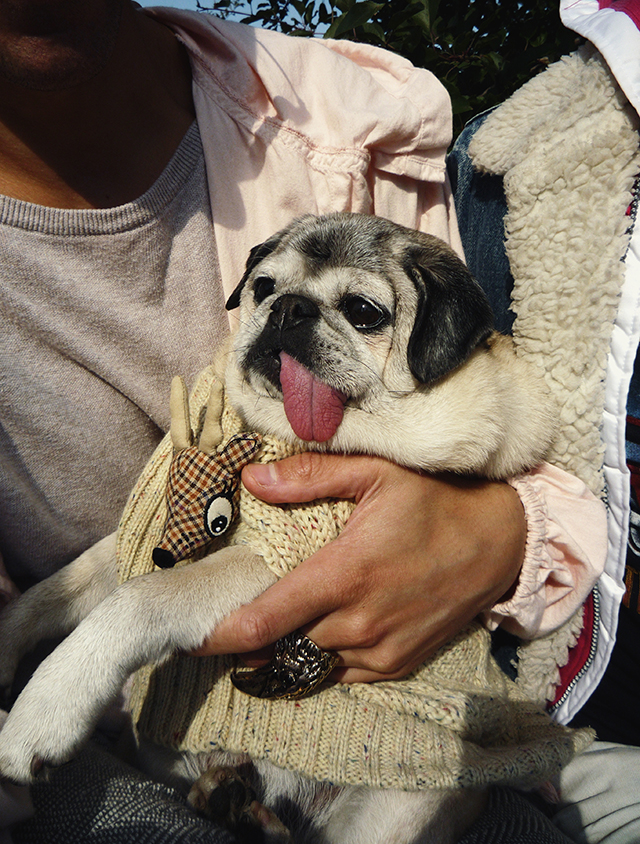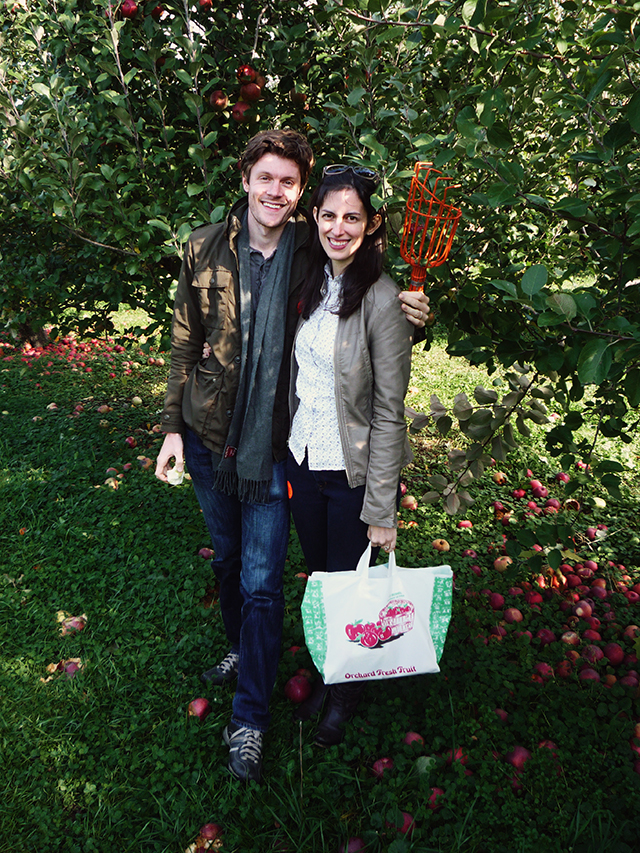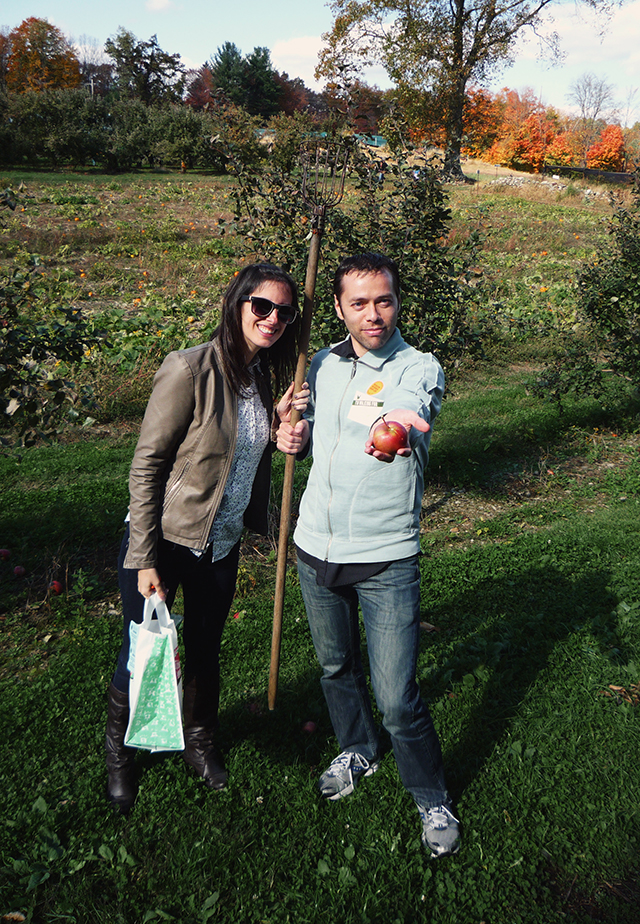 Our bags of apples began to overflow but we still kept trucking along, looking for the next tree with bountiful fruit.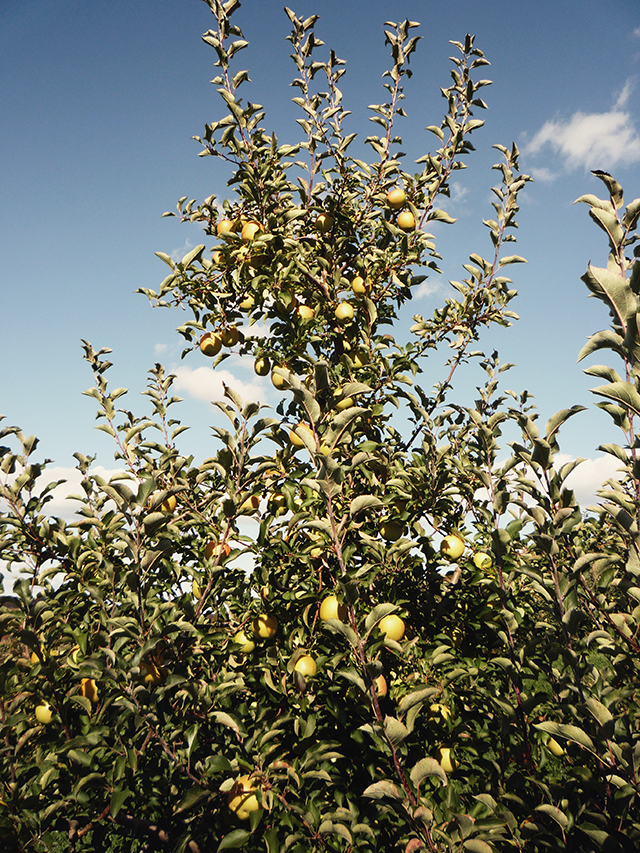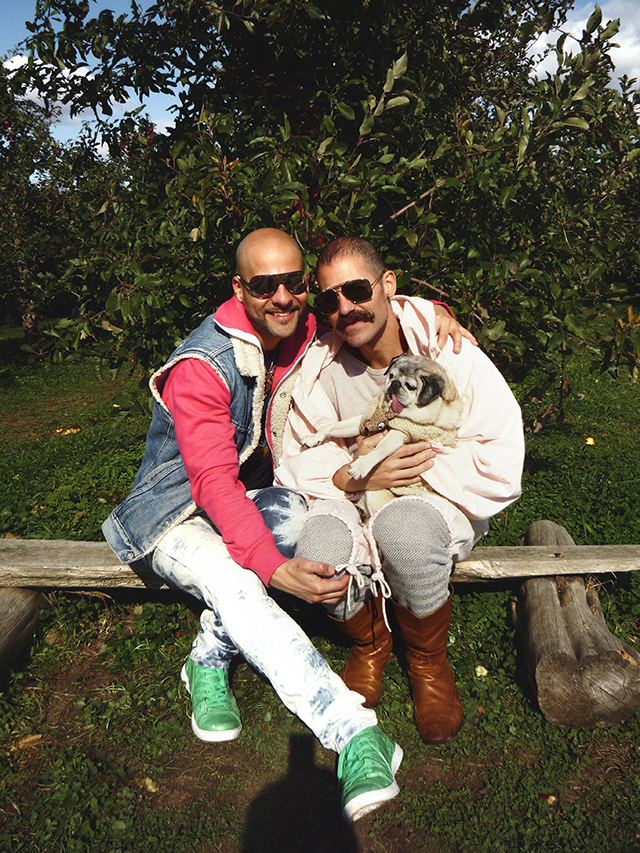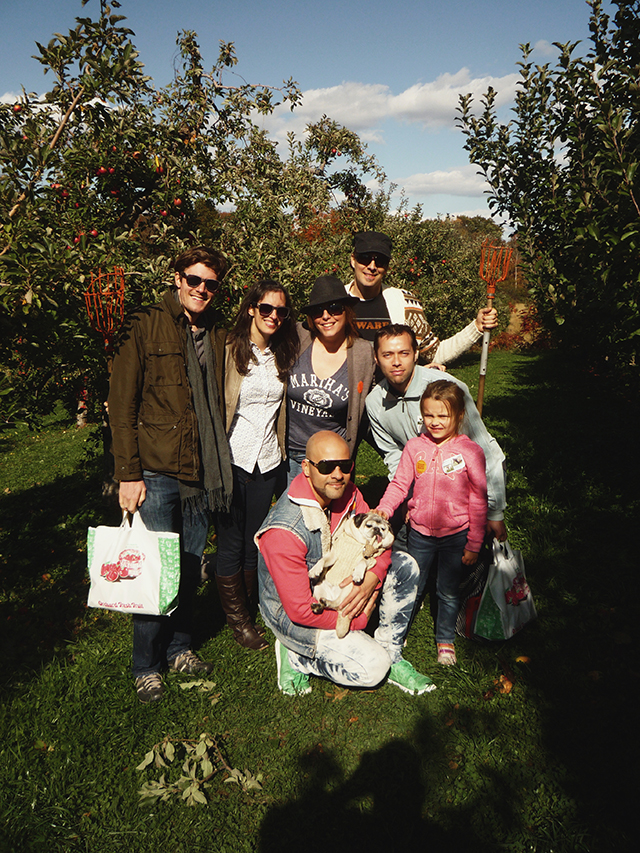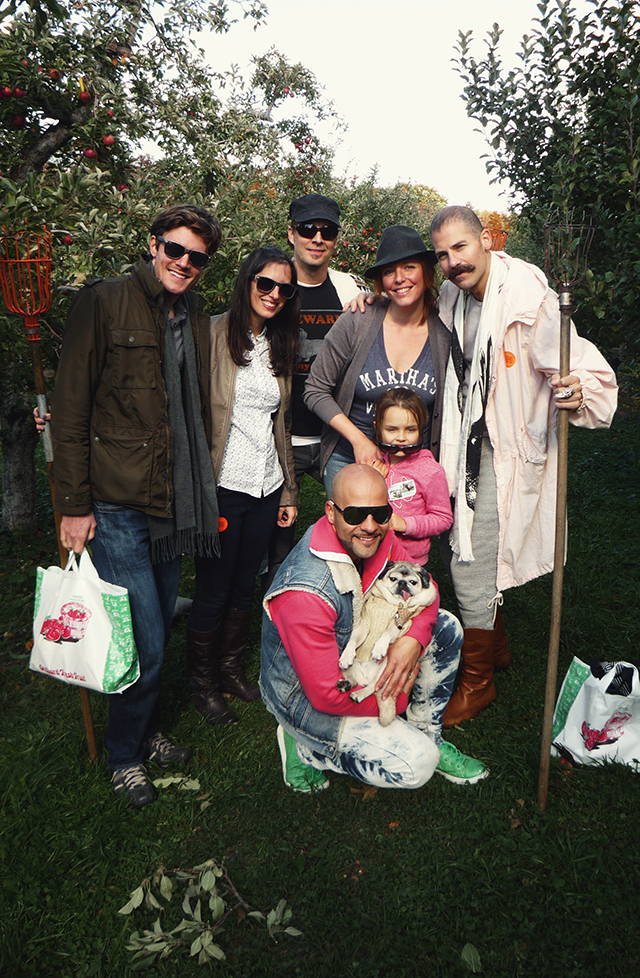 We walked all the way to the edge of the orchard where the trees were in full Autumn color. I know all the great scenic spots for photographs and although it's far from the entrance to the fields, it's totally worth the walk!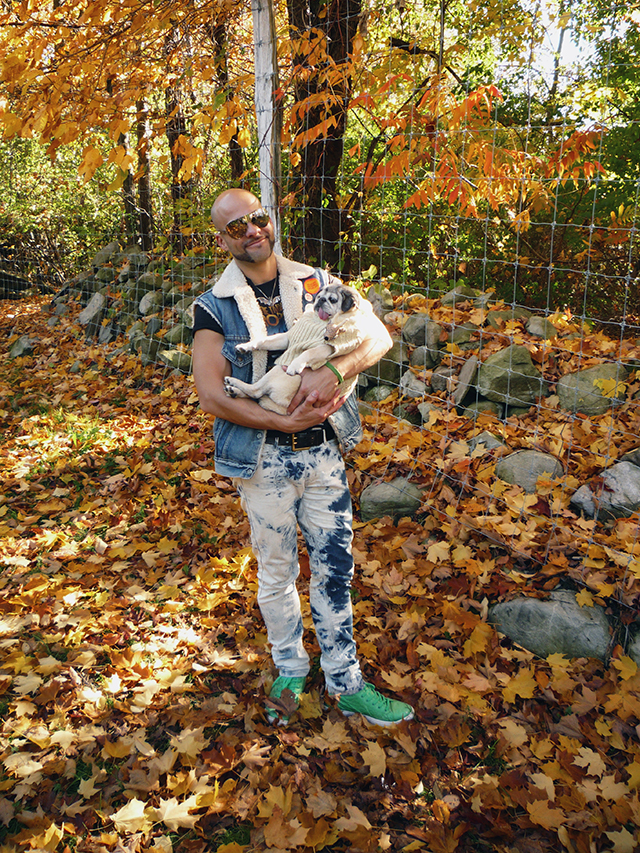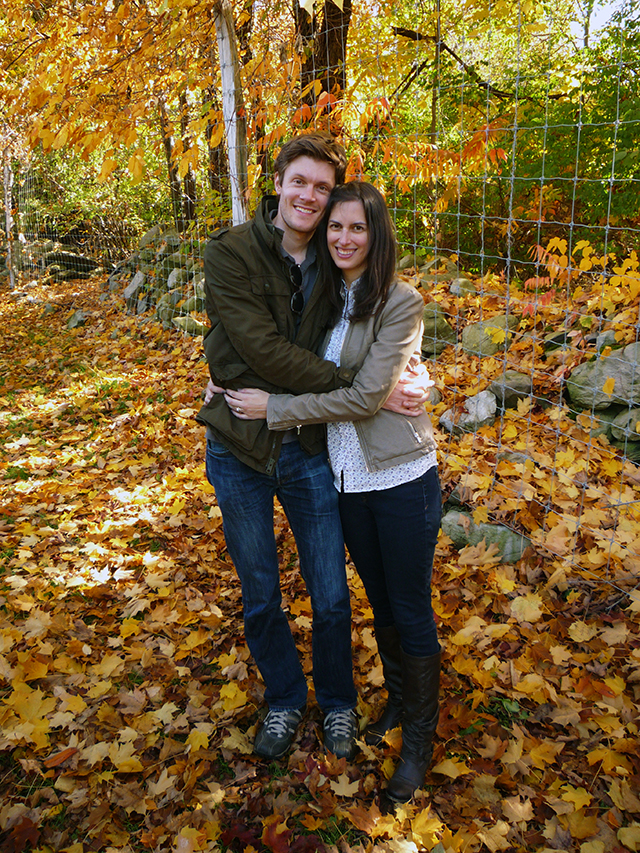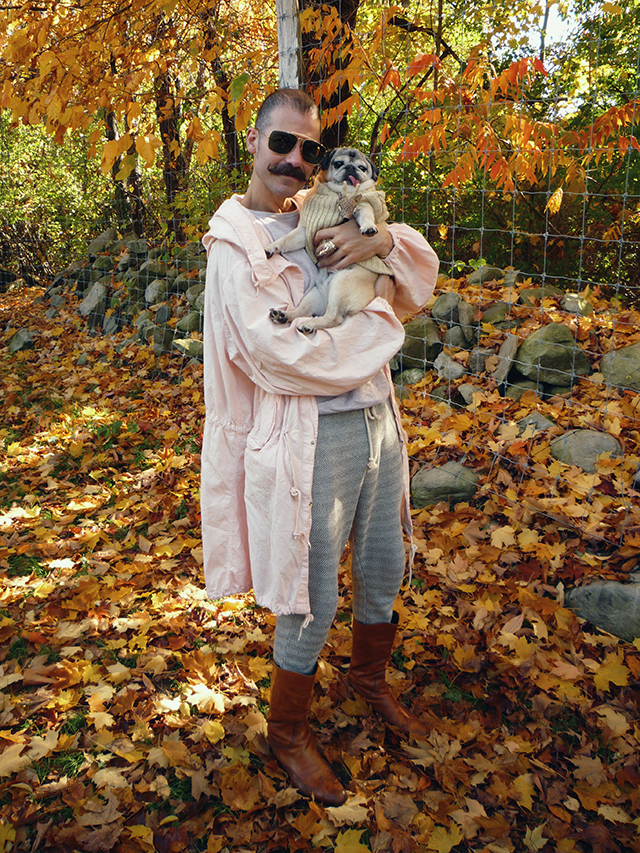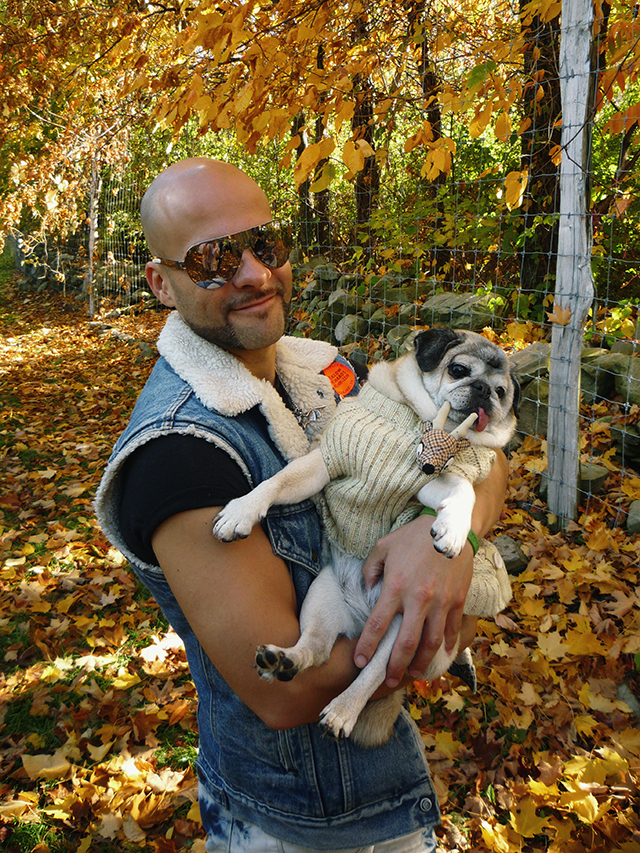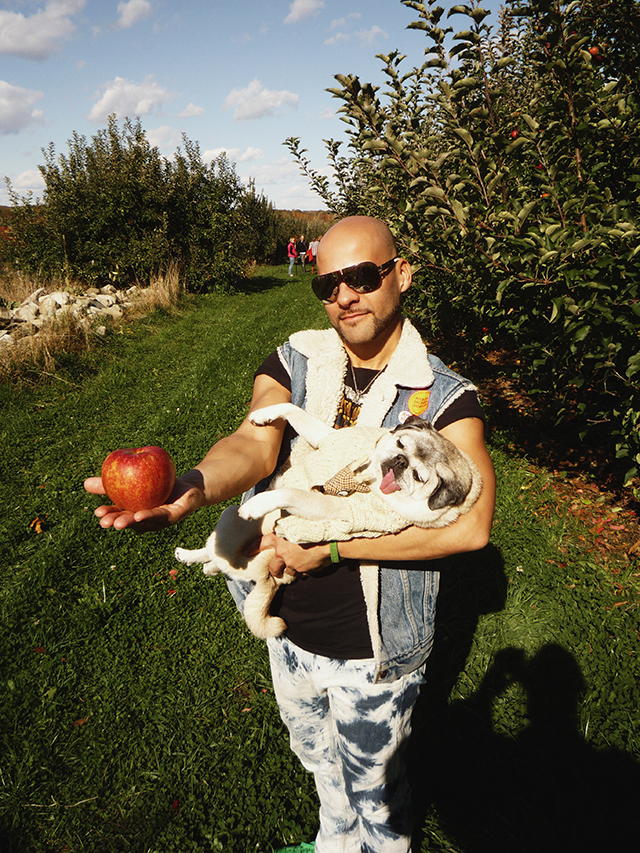 Back at the pumpkin patch, Tommy picked out the biggest pumpkin we have ever purchased from Wilklow in all of our visits. The pumpkin was so big that Mamma nearly passed out from excitement thinking it was the Great Pumpkin from the patch that she so desperately waits for every year!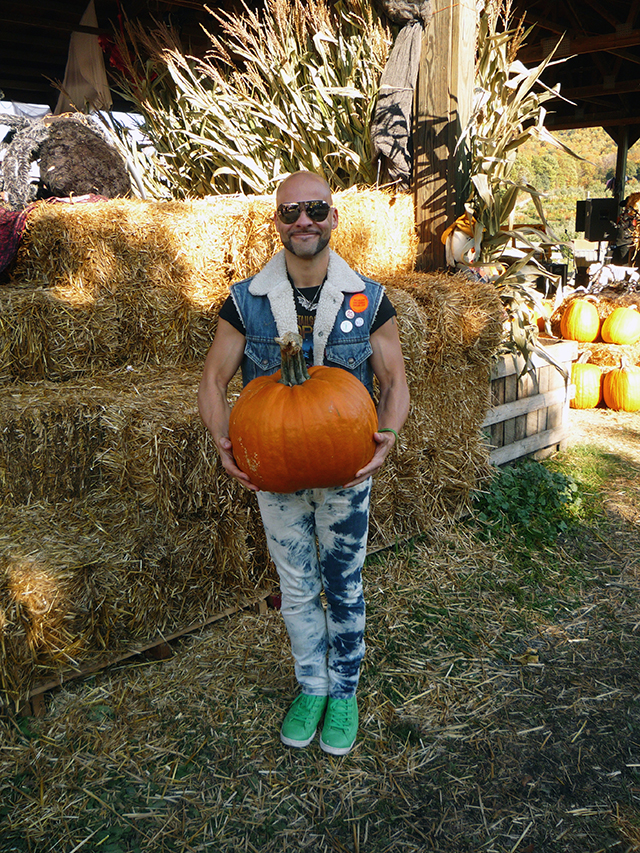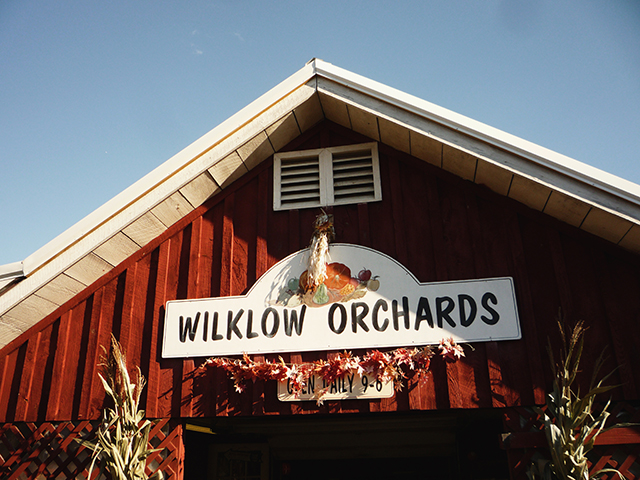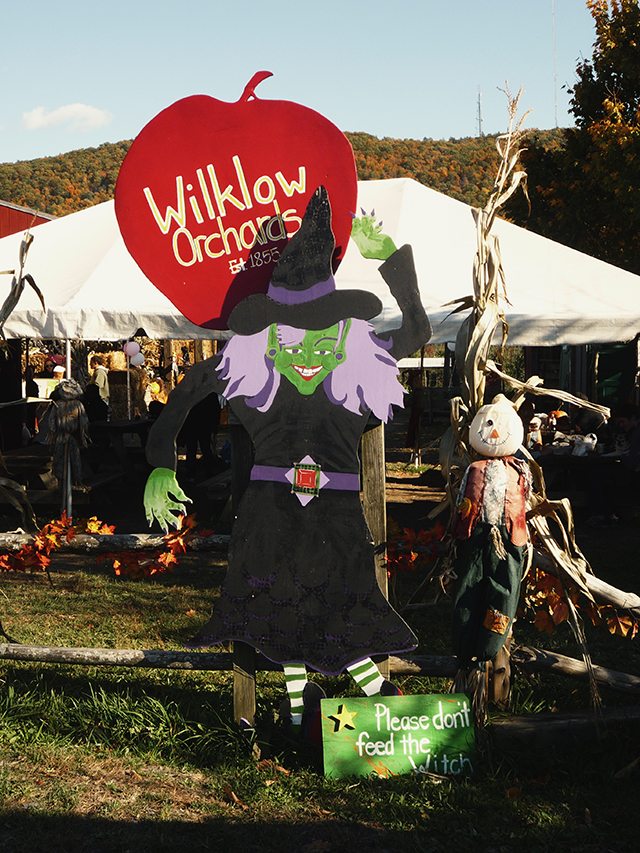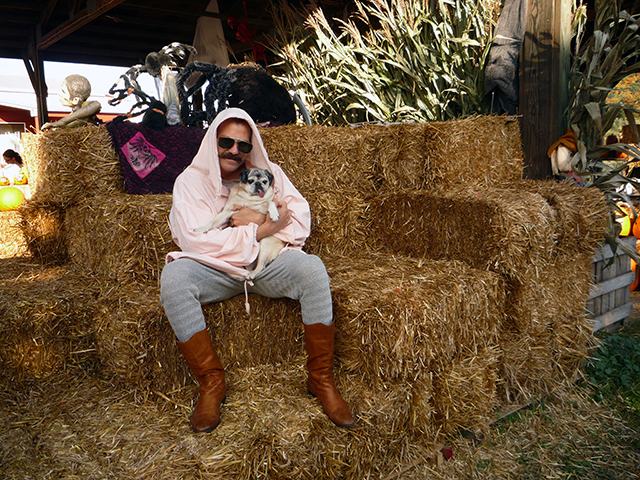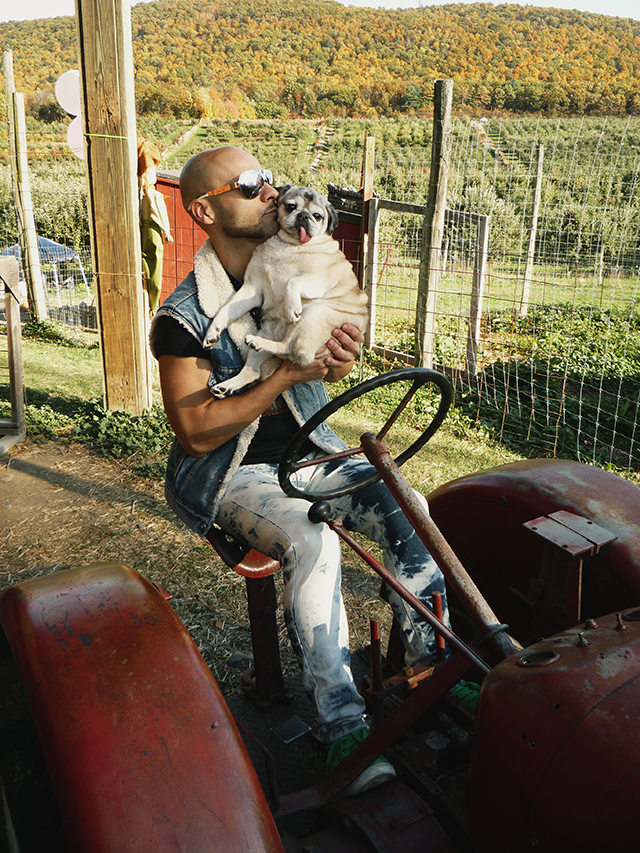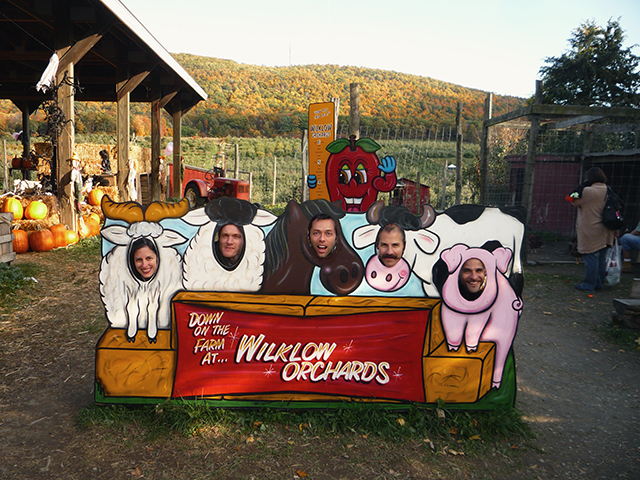 Mamma Biscuit had her fill of running loose without a leash throughout a giant, grassy field of apple trees and that's quite an opportunity for a pug who's used to cold concrete, chicken bones and empty soda cans under her paws during her daily walks back in Washington Heights. So all in all, it was a great Autumn day and we're glad we can keep our annual tradition alive!
Only one more week until Mamma unveils her Halloween costume, are you dying yet or what?
Enjoy