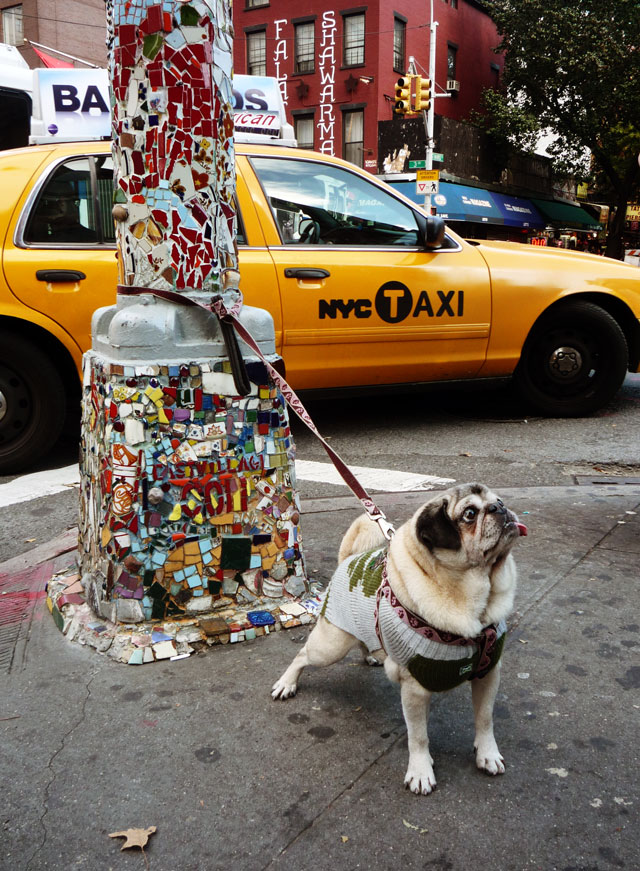 The dust has finally settled from the Halloween celebrations from last week here at the Pug Palace and Mamma Biscuit is pooped from all the festivities. It's not easy taking on the huge responsibility of becoming Vivienne Westwood for Halloween but we think that our little gremlin did a great job, don't you? We want to thank everyone for sending us so many kind notes, emails and messages throughout the week and generally sharing Mamma Biscuit in her Halloween costume throughout all social media. So much time and effort goes into planning and making her costume and it just feels so good to know that you all appreciate and love it as much as we do. Anyway, I spent the better part of this week taking down all of the Halloween decorations in our apartment and now there is a giant echo throughout the entire space. Tommy is enjoying the extra space throughout the living room but I have to constantly remind him that what he is really enjoying is the calm before the Christmas storm. That's right, Christmas is literally upon us and I have the huge task of erecting Mamma's Christmas Workshop up in our crib. Good news for her is that she'll be sleeping peacefully in her donut bed while I do all the work so there's no sweat off her curly tail. In the meanwhile, we would like to bring to you all another installment of Mamma's Throwback Thursdays—this one is about two years old and has St. Mark's Place written all over it!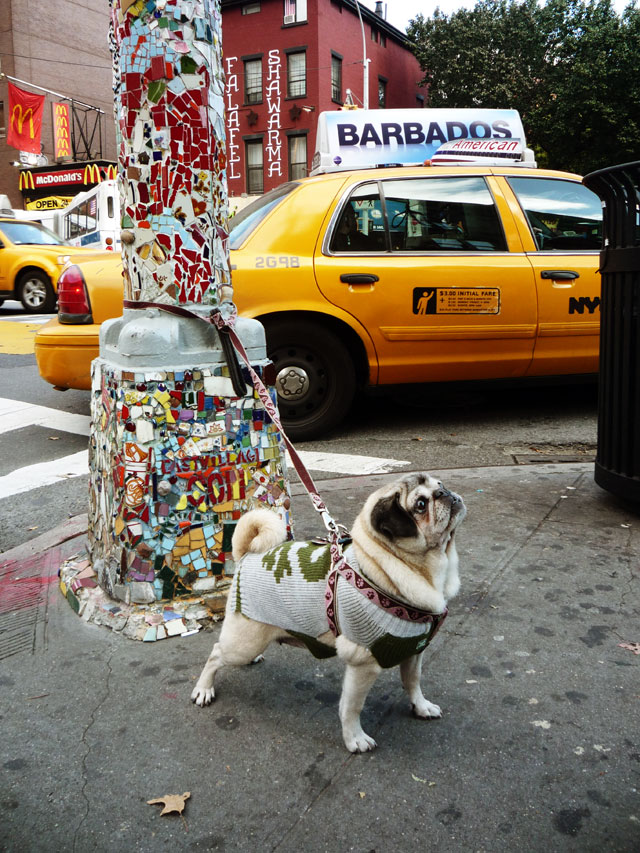 So we took an easy stroll through the East Village (as we do every year after Halloween) to clear the stress away from the chaotic holiday weekend. We were on our way to check out some Gothic gear in one of our staple haunts, Trash and Vaudeville, when we stopped to take these photos of Mamma Biscuit having a New York City moment on the corner of 3rd Avenue and St. Marks Place. For those of you who don't know, the famous East Village artist Jim Power, also known as the Mosaic Man (coined by the Village Voice) has worked his tile-artistry on almost every lamp post in the neighborhood—and by default, landmarking many spots within the East Village. So pairing one iconic piece of street art with Mamma Biscuit, an iconic New York City pug seemed as natural as a Sabrett hot dog and a can of Coke sold right off the street! It's good to know that in this ever-changing, gentrifying city, this art work still remains!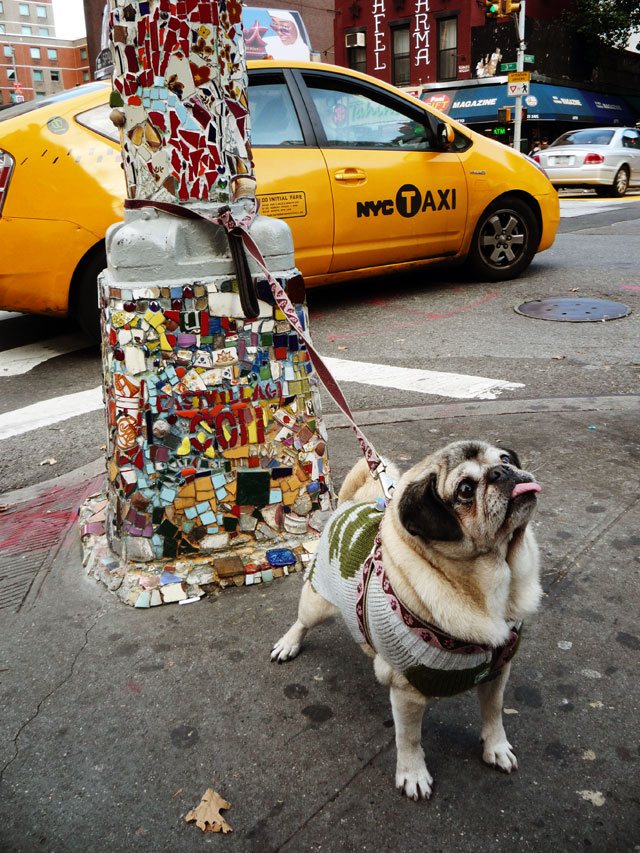 I'm also throwing in three unseen photos of Mamma Biscuit—two with Tommy and one with me from that very same outing! The Cube behind us is at Astor Place and it's made of black metal and can be spun on its vertical axis by one person with some effort, and two or more people without trouble!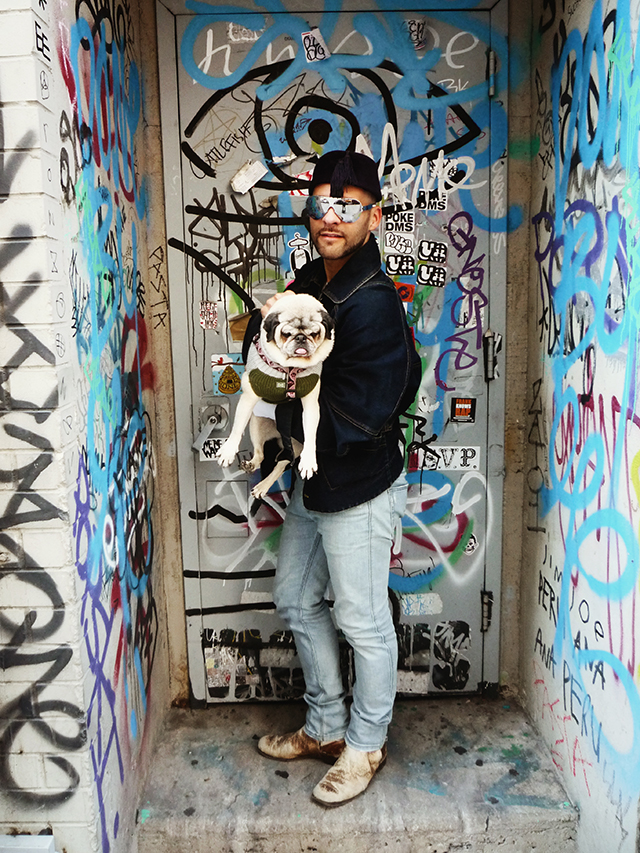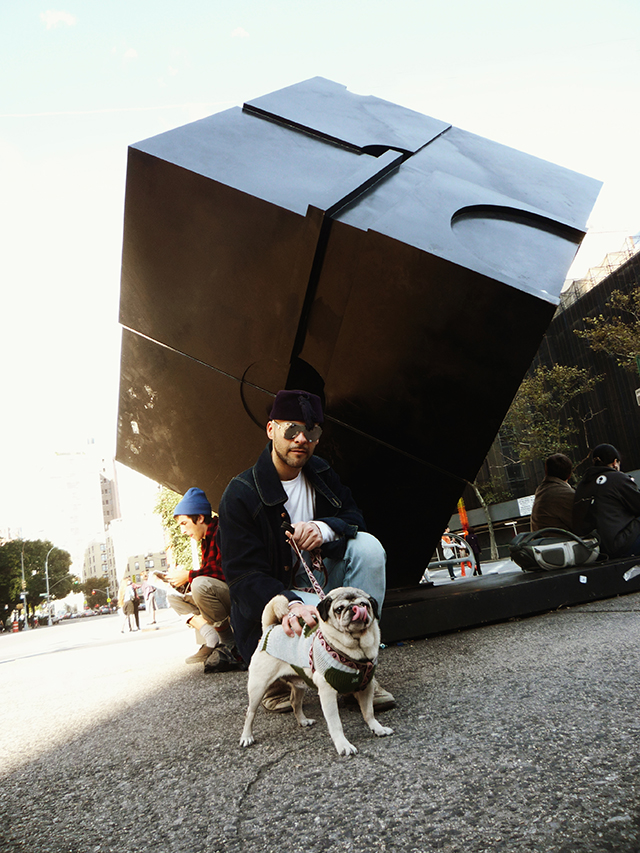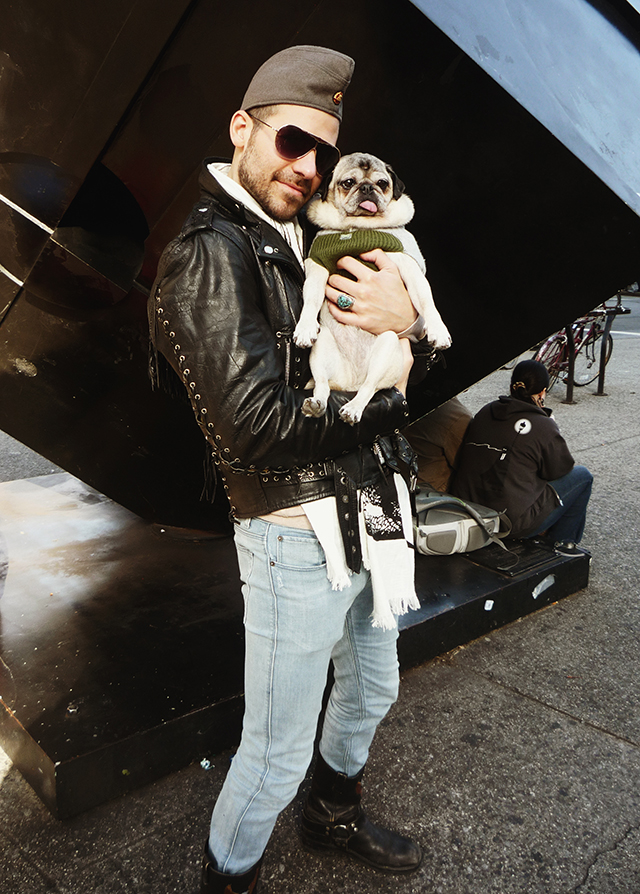 At any rate, Mamma Biscuit drew a healthy crowd of locals as I threw myself on the ground to take these photos! She's just too damn cute and so damn determined to get that soft-chew treat Tommy is waving at her from a distance (instant trick to get her to focus when I want to take a photo of her) The NYC cabs making their turns onto 3rd Avenue behind her are simply an added bonus to this New York City moment! Mamma Loves NY and NY loves Mamma!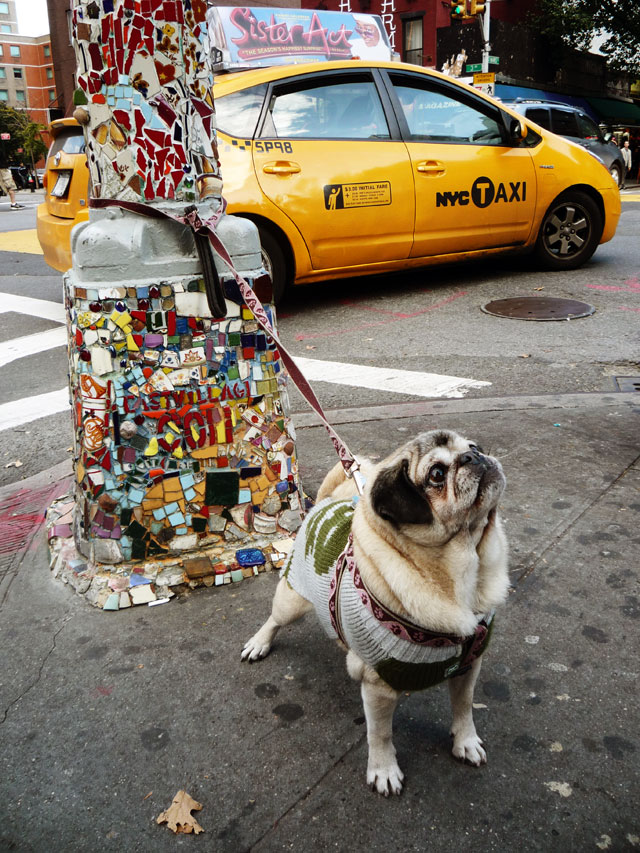 Happy Throwback Thursday y'all!
Enjoy