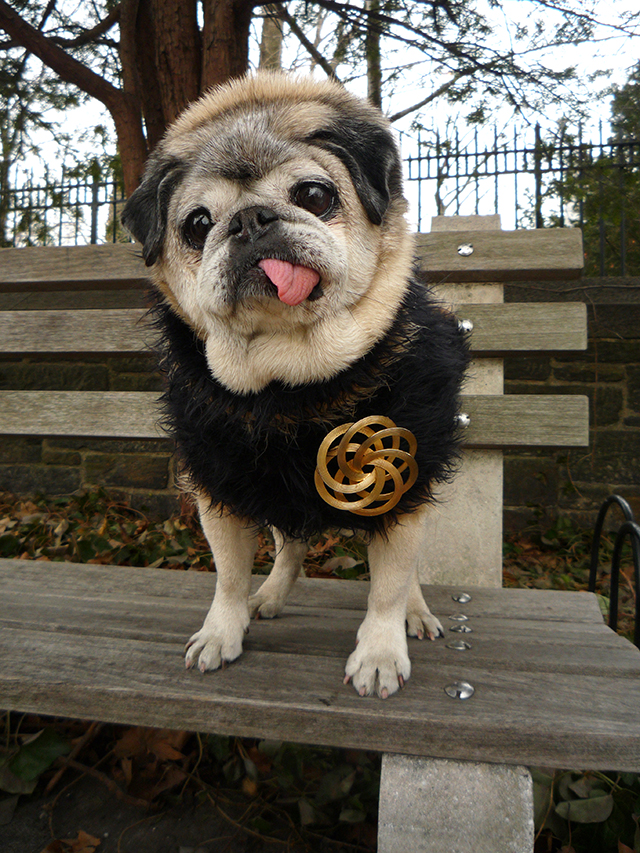 I've never been more excited to see grass and pavement in my entire life! To say that this Winter has been harsh is a total understatement because I feel like we've been caved into the Pug Palace for months now. Between the numerous snowpocalypse storms dumping record accumulations over our city and the polar vortex temperatures, our family has turned into the Berenstain bears (minus a sibling) hibernating for the season. Despite the fact that Mamma Biscuit could pass for a cub on any given day, the last thing I want to do is feel like a damn bear trapped in my home—especially since I'm not that hairy to begin with. So back to that glorious grass and pavement, you can only imagine how elated I was this past weekend when temperatures got high enough to melt the disgusting, black, urine-and-canine-feces infested snow revealing the ground beneath it! Finally, I could take Mamma Biscuit out for a proper walk around the block without feeling like her paws would fall off from all the rock salt every where. It's also not cute when Mamma Biscuit throws her snout into a smelly pile of snow for 10 minutes working the only sense she has left. Now I've had some really great photo shoot ideas for Mamma Biscuit downtown in NYC but I have had to shelve them from one snow storm to the next. So the next best thing was to take our little gremlin out to Fort Tryon Park in our neighborhood during a 40-degree Sunday to give you all a much needed Mamma Biscuit fashion fix!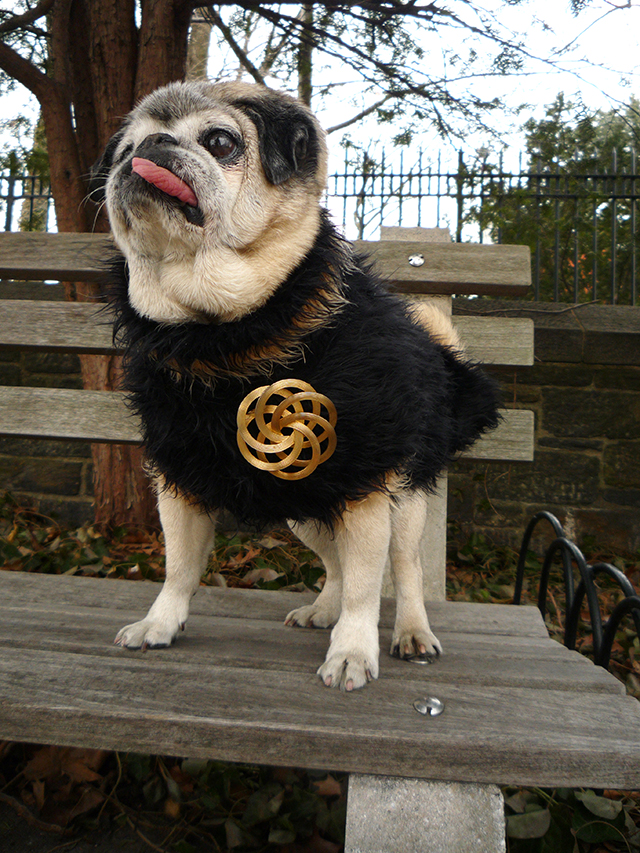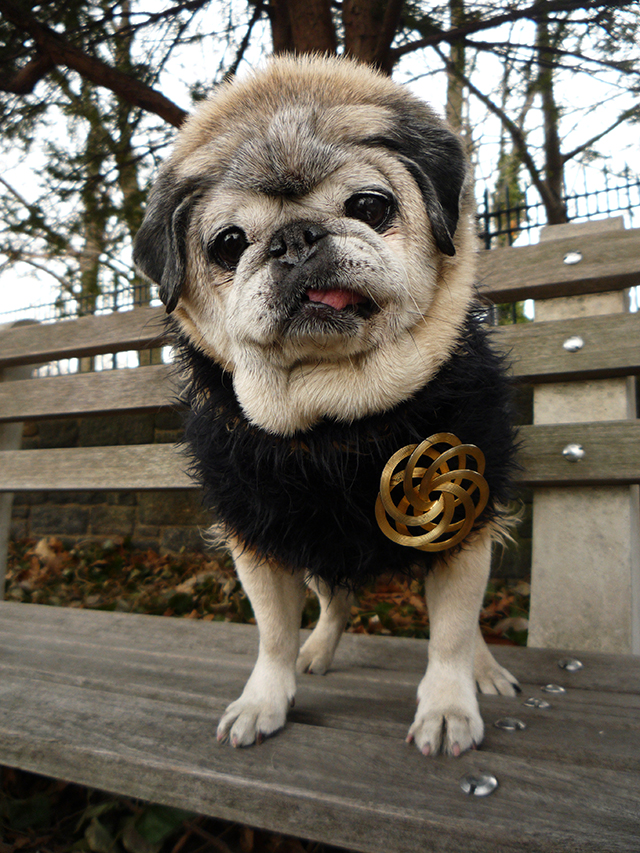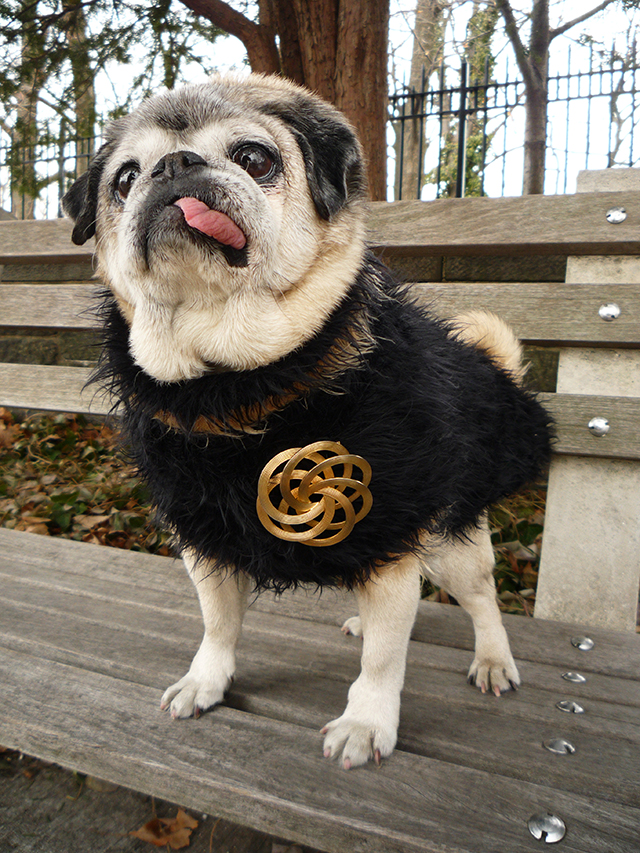 Fraggle Rock has nothing on Mamma Biscuit sporting this super chic black faux fur/hair sweater with caramel detailing around the neckline and sleeves. It's quite bizarre to see Mamma's fur next to the faux fur/hair of this sweater. It's as if she skinned a plushy to make this garment—and I'm sure the greater plushy community has some choice words for her. Can you just imagine Mamma Biscuit strolling down 5th Avenue wearing this chic sweater and coming a cross a bunch of activist stuffed animals armed with paint guns looking to make an example out of any pooch who dare have the audacity to be so cruel as to support the plushy "skin" garment business? I can just envision Mamma Biscuit running away from a pack of beanie babies ready to shred her sweater into a million little pieces. I tell Mamma Biscuit all the time, if you're gonna wear such "skins" then stay far away from FAO Schwarz!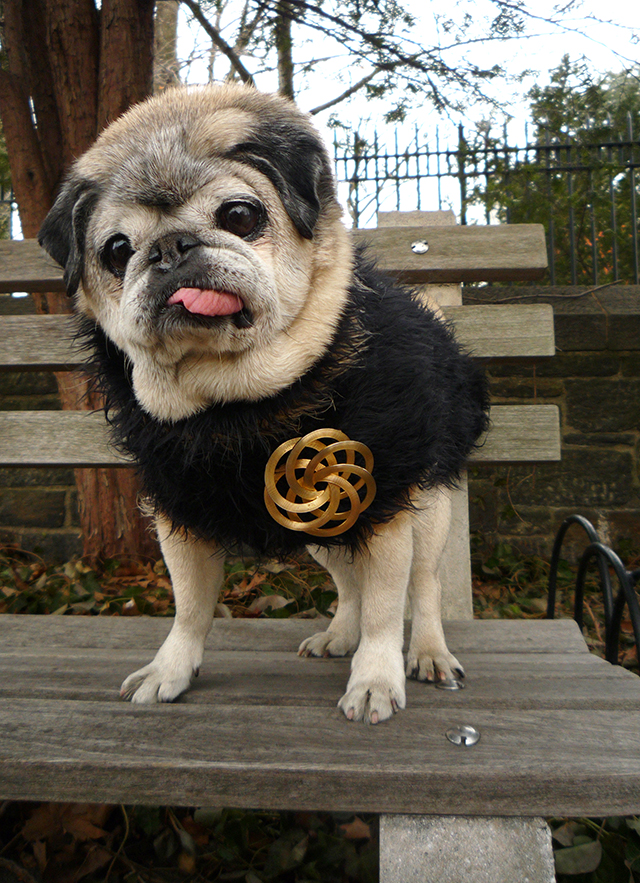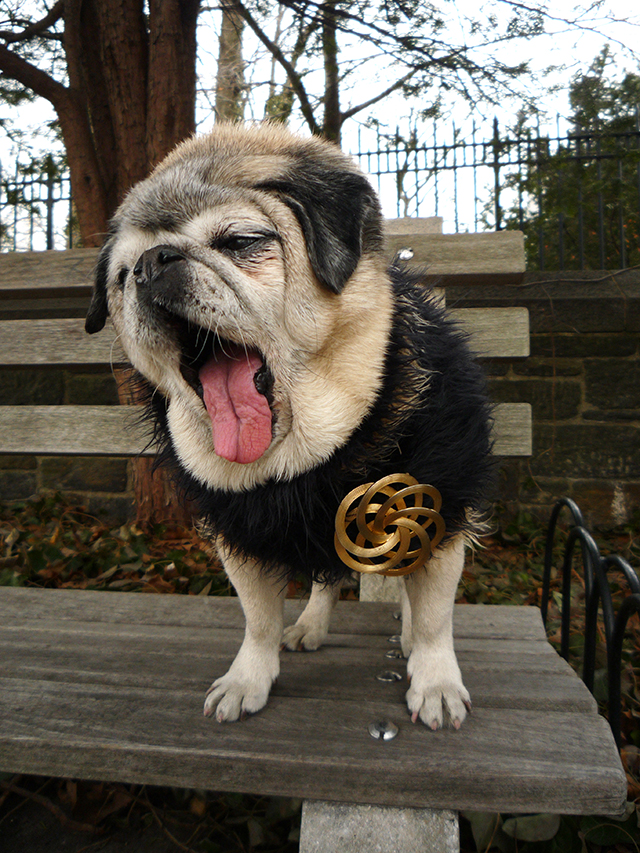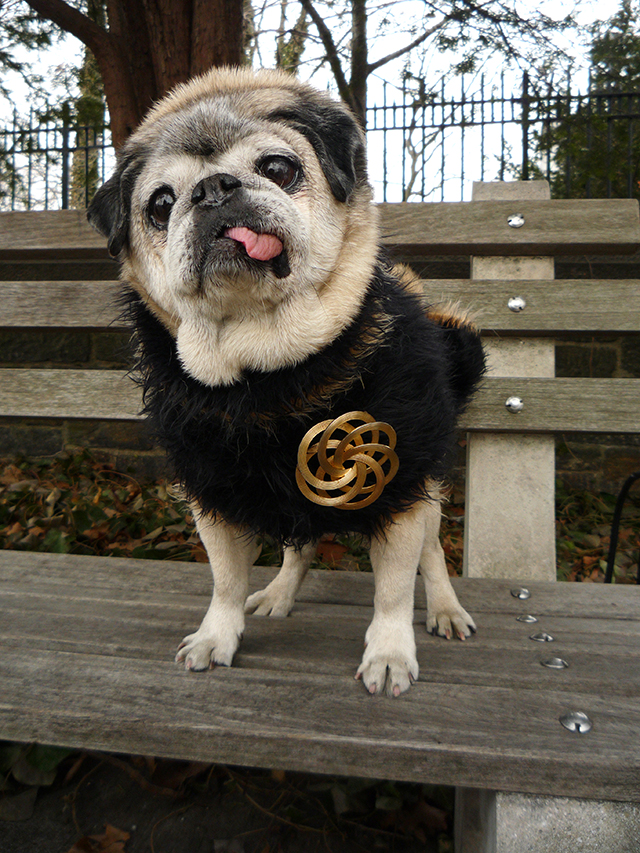 That's why Mamma gets all of her polyester "skins" off the black market—this way she doesn't have to be harassed by teddy bears picketing the doggy boutiques on Madison Avenue and in SoHo. At any rate, Mamma has paired another fabulous circle-within-circle vintage brooch from her archives. The gold metal really highlights the caramel detailing of this sweater, don't you think?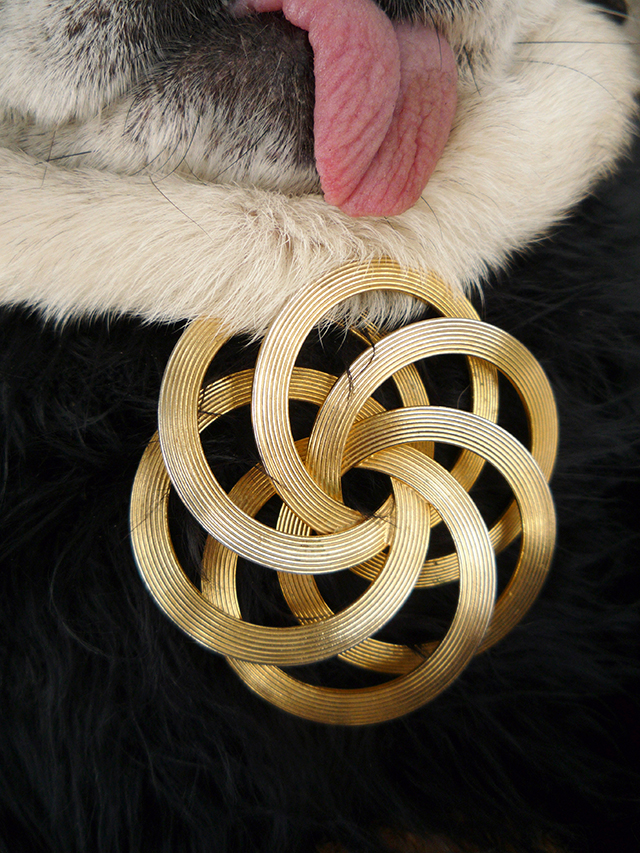 So that's it folks. Here's to a quick fashion fix from your favorite toothless pug on the internet who's been sleeping indoors for the past two months! It's so hard to even think about Mamma's Easter ensemble when the forecast calls for more snow on a weekly basis!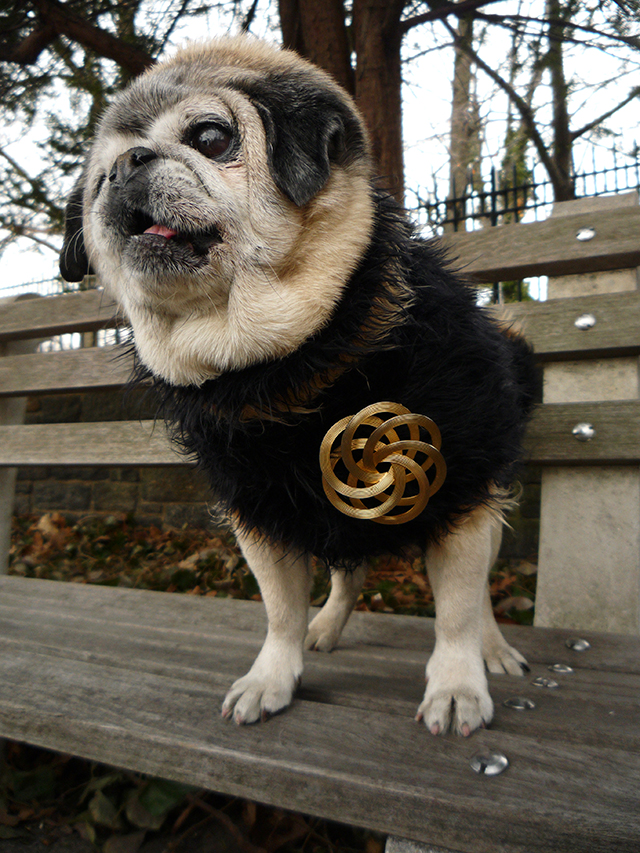 Sigh. . . .
Enjoy