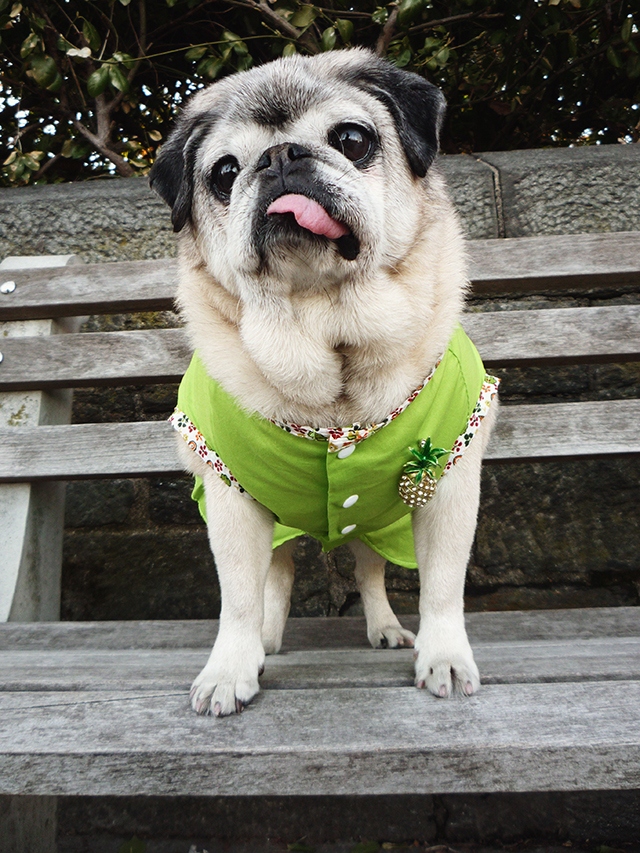 A sliver of Spring crept into our weekend here in NYC and Mamma Biscuit took the opportunity to prance around Fort Tryon Park on Saturday wearing one of her new Spring frocks. It's been a long and exhaustive Winter to say the least and although we are not fully out of the woods yet, it was nice to have just one day where the sun was shining and a light jacket was all you needed to walk around outdoors in. So we suited our little gremlin up in her lime green sun dress, accessorized it with a fabulous pineapple brooch and hit the park for some quality outdoor Mamma time!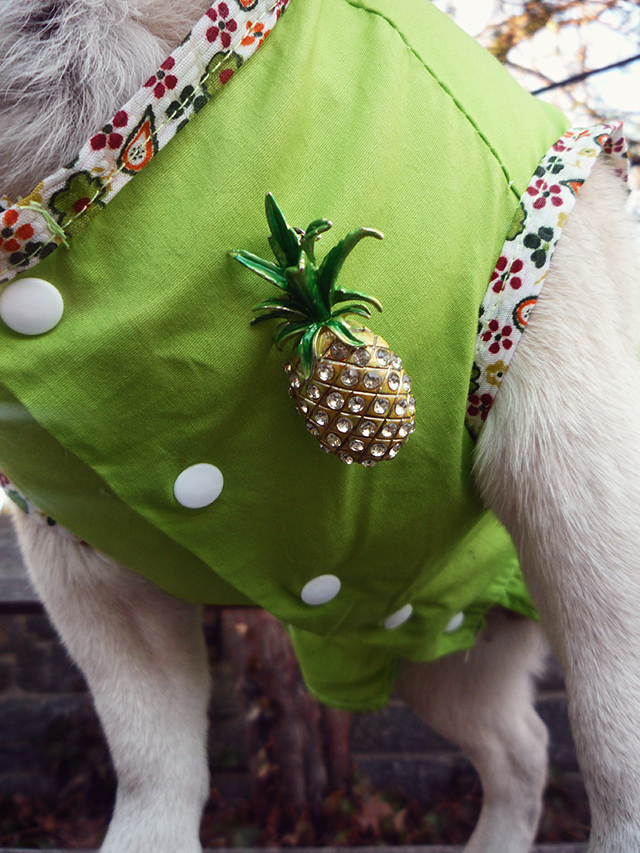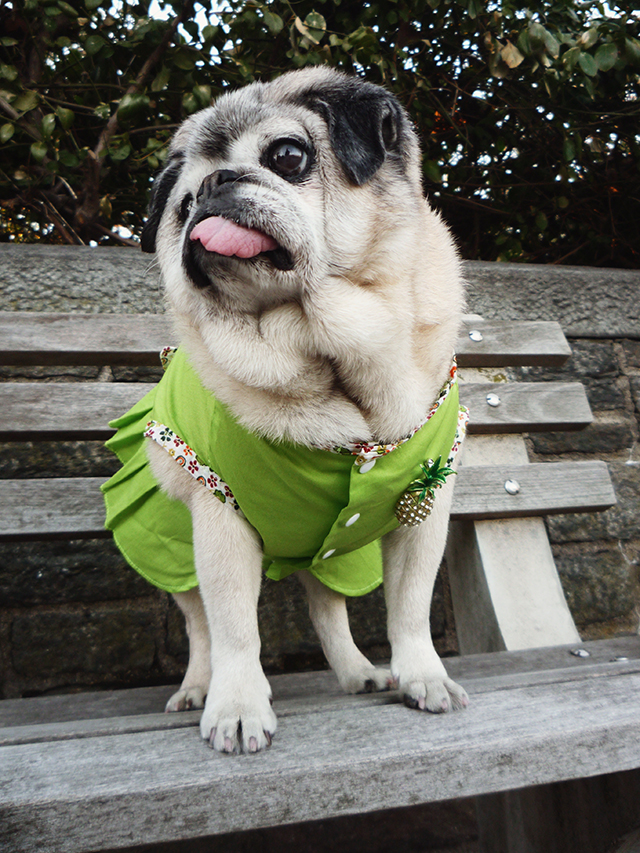 You all should have seen how happy (and sassy I might add) Mamma looked while strutting herself around the park. I think just being outdoors for longer than ten minutes was enough to make her the happiest little puglet alive. It also helped that she spent her Saturday morning at the beauty parlor getting groomed for the upcoming Easter holiday. Whenever she comes back from the doggy salon, her fur is puffed out at least two inches more all around her body, she smells like a brand new car and she sports an ear-to-ear smile because just being clean makes her happy as a clam.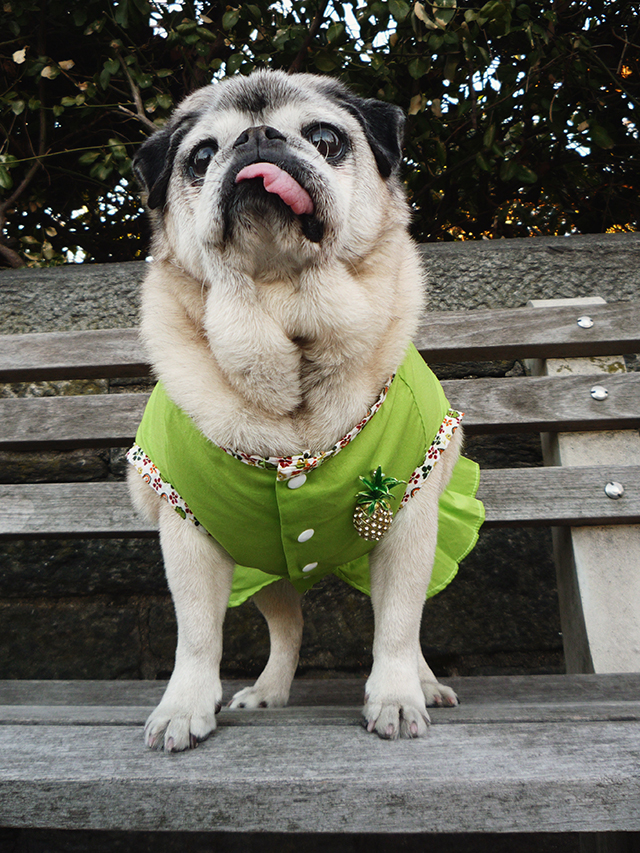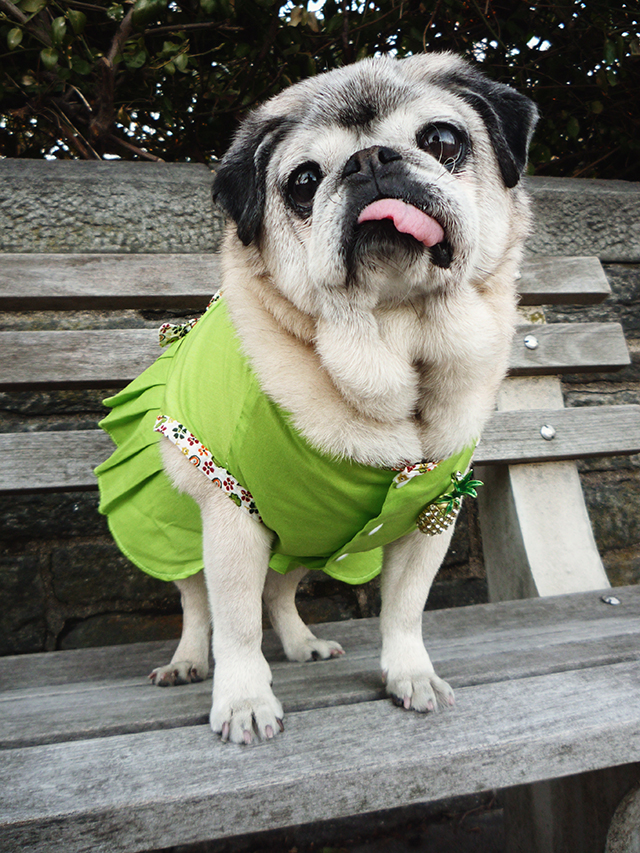 The sun may have been shining and Mamma may have just returned from the groomers but a new, Spring dress is really all a girl needs to feel like a million bucks. That's what Spring is all about, encouraging all the peacocks to come out from hibernating to show off their beautiful feathers—and in Mamma's case, her fabulous Spring wardrobe. I simply can't wait for you all to see Mamma's Easter dress, just one more week people, one more week!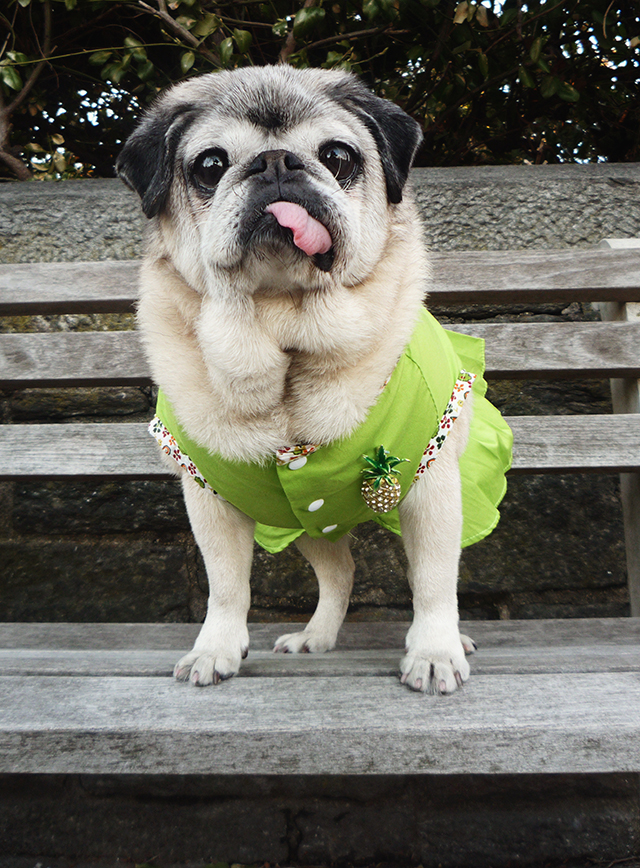 Enjoy