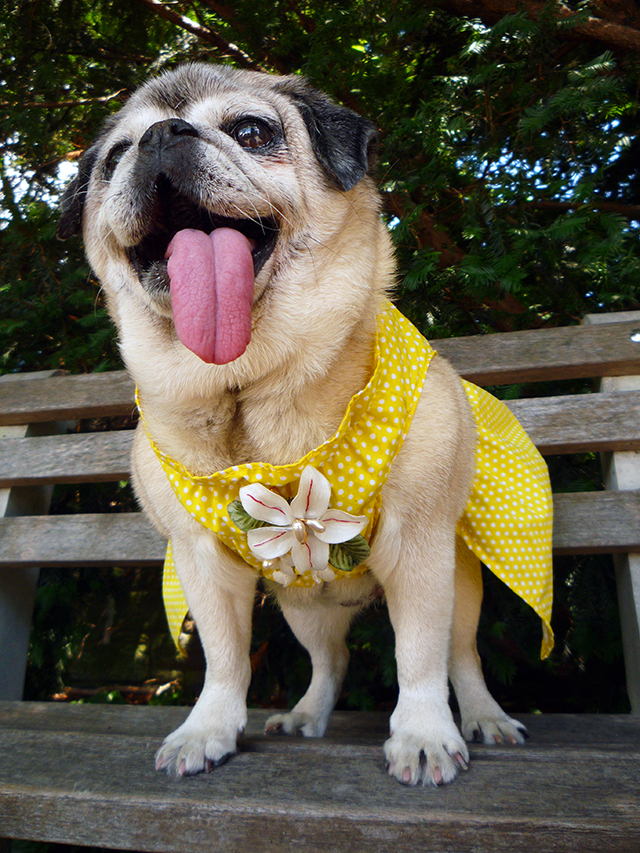 You may be wondering why there was limited train service on your commute this morning with very few people around or how there were no cars on the road while driving to work, right? And how about your early run to the post office or bank only to find out that they were all closed? Expecting a package to arrive in the mail today? Well you can forget about it! Why you ask? Well if you are shameless enough to admit that you forgot today was Mamma Biscuit's birthday then the federal government will remind you! That's right, Mamma Biscuit's birthday is a national holiday here in the good ol' United Pugs of America—so go on and tell your boss to fuck off because your taking a fully paid day off! Congress has taken a day of recess today, the New York Stock Exchange floor is completely empty and even Israel and Palestine have taken the day off from their never ending feud to observe the most important holiday of all, the birth of Mamma Biscuit! OK, maybe today is not the exact day she was born but it was the day we brought her home to the Pug Palace. Can you believe it? It's been 6 years to this day that Tommy and I headed down to Curly Tail Pug Rescue in the East Village to pick up our toothless gremlin. Boy does time fly when you are having fun. I remember the first time I laid eyes on Mamma as she came corralling inside from a walk with a gaggle of other pugs. She was snorting like a pig and I could easily pick her out from the crowd because she was the only one in the bunch to have a tongue that dropped down passed her knees! No one at Curly Tail had any idea when her actual birthday was. Puppy mills could care less about keeping records like that for dogs they assign a number to. In fact, Curly Tail told us she was 7 years old at the time but the files that came along with her from the vet stated that she was actually 8 years old. So right then and there we made July 11th (the day we brought Mamma Biscuit home to her Pug Palace) her official birthday and thanks to our elected leaders, this day has been turned into a national holiday—a day to celebrate our national treasure: Mamma Biscuit!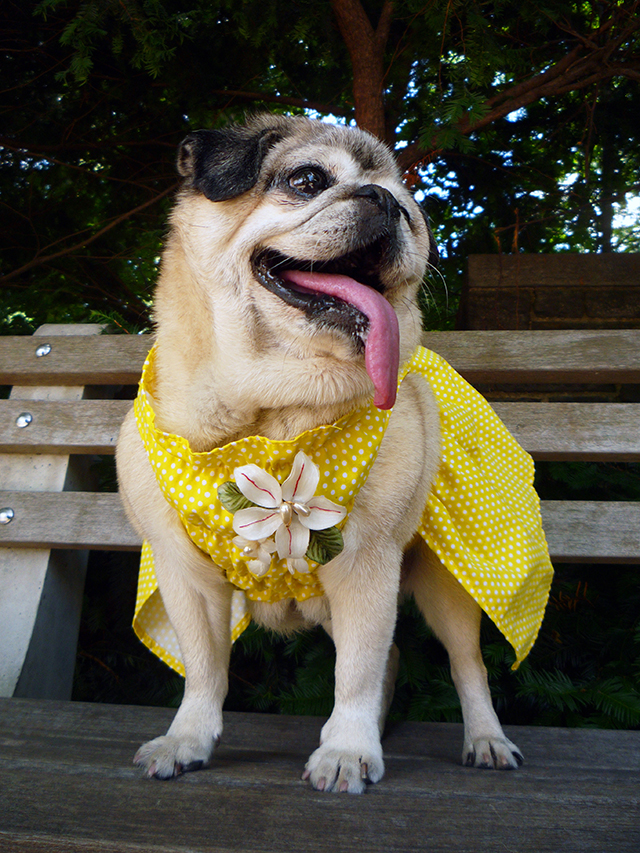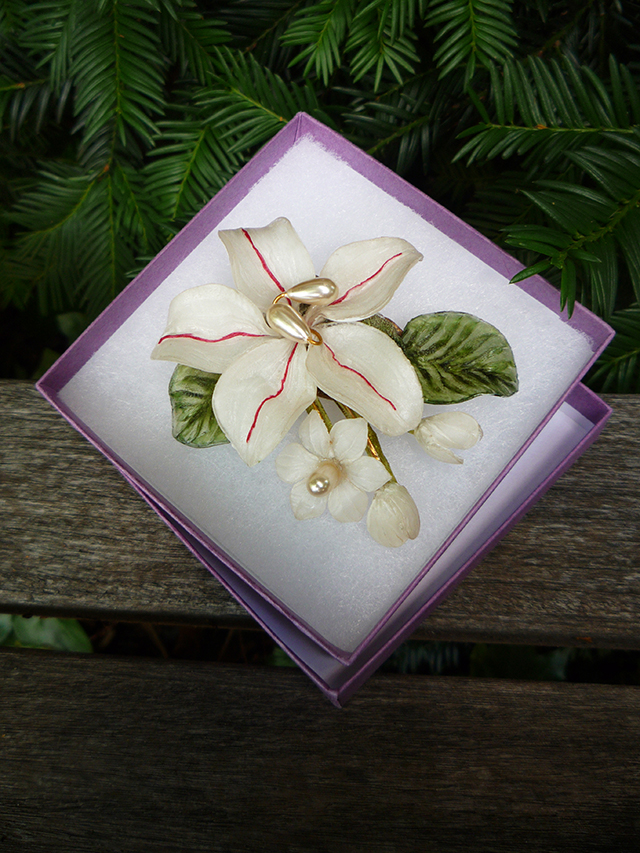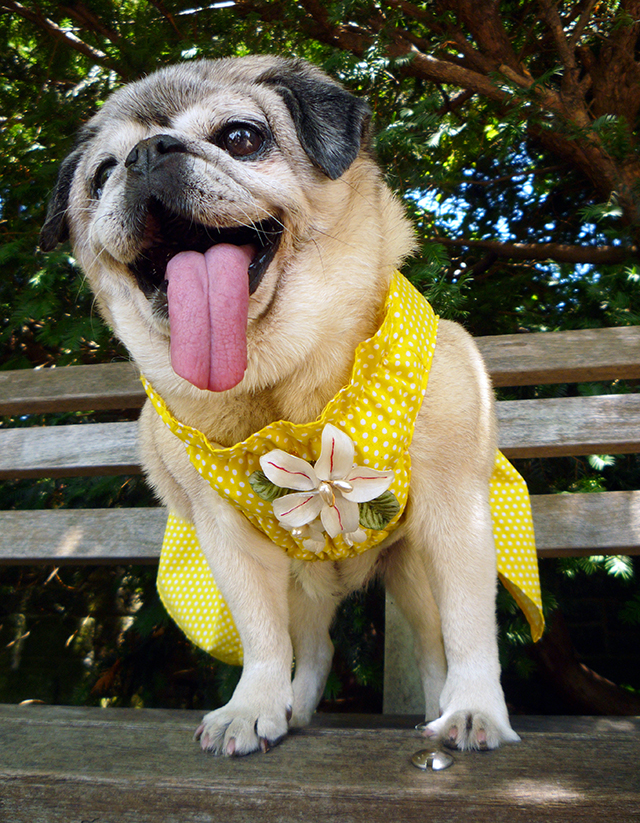 Now Mamma's face may have gotten a whole lot grayer and her walks may be a bit slower but our little gremlin will forever be young, beautiful and full of style no matter how old she gets. She sure has the wardrobe to prove it! Here she is killing it wearing her super chic yellow with white polka dots birthday dress from Martha Stewart. Every year, I search high and low for a cute little birthday frock for Mamma Biscuit and this year, Martha's canine line came through for us. I was able to redeem a Pet Smart gift certificate prize Mamma won for a small pet contest at Tommy's company over the Winter season to pay for this dress and she looks so fabulous wearing it. Tommy also found this beautiful French floral brooch made from pearls and glass which looks stunning on a bright yellow dress, don't you think? Oh, and that hot pink waist band with bow accent on this dress is everything! WERQ MAMMA, WERQ!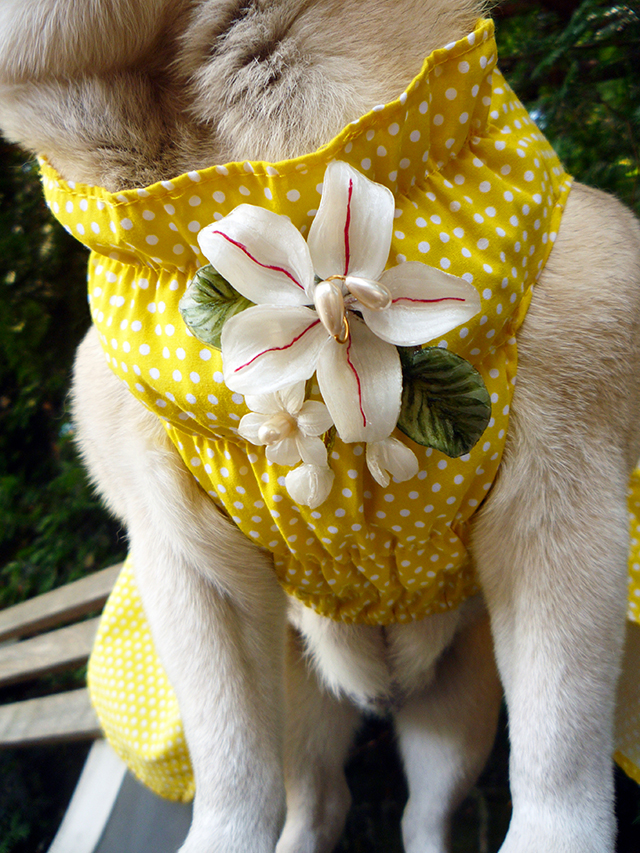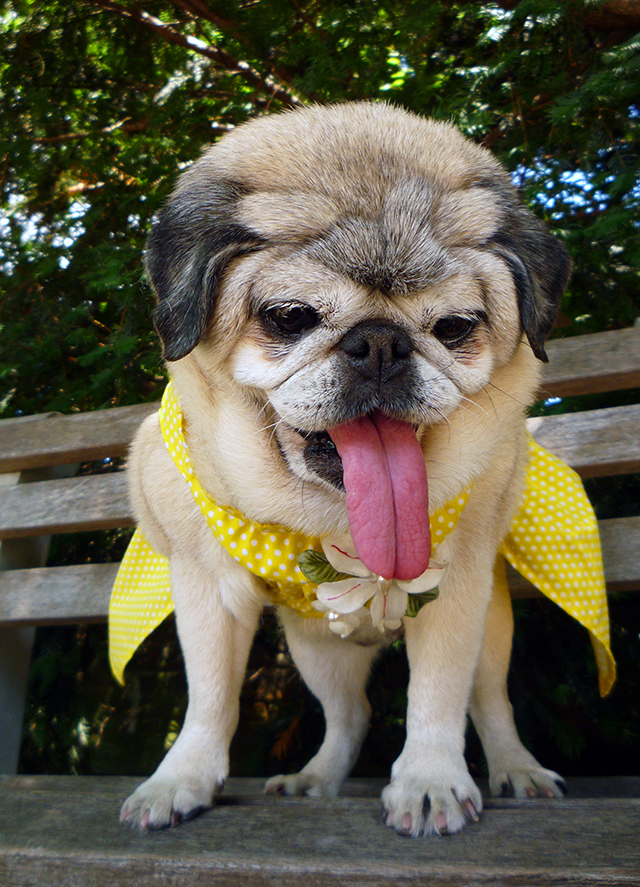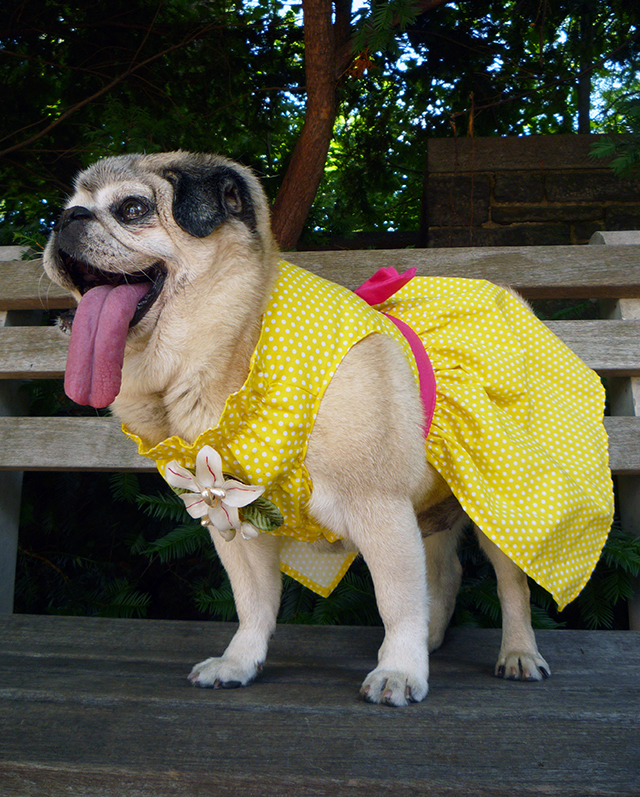 So we geared up our little Spumoni Face in this glamorous Summer ensemble and went out for a walk in Fort Tryon Park where she could receive the public and their numerous birthday wishes! People made the pilgrimage from all over the country (hell, the world even) to come see Mamma Biscuit perched on a park bench on her special day looking fashionably elegant and happy as a clam! Some came bearing gifts and treats, some came looking to be healed by her magical tongue and some came simply to wash her paws like Jesus Christ did for his Disciples! Unfortunately, Mamma Biscuit hates getting wet so she wouldn't stand for any of that shit—not unless she was lured with a sack of peanut butter treats!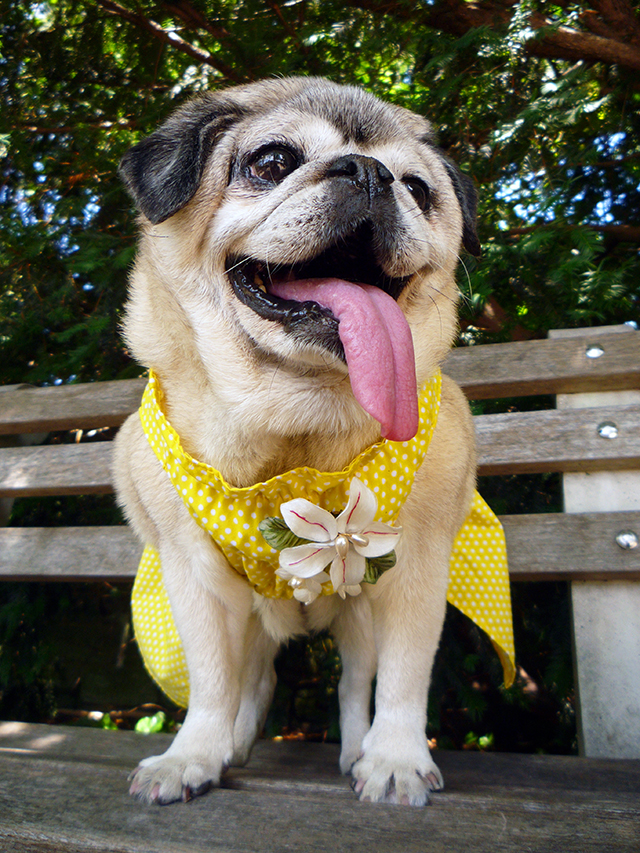 And then after 10 minutes of interacting with her fans, she got tired . . . and bored!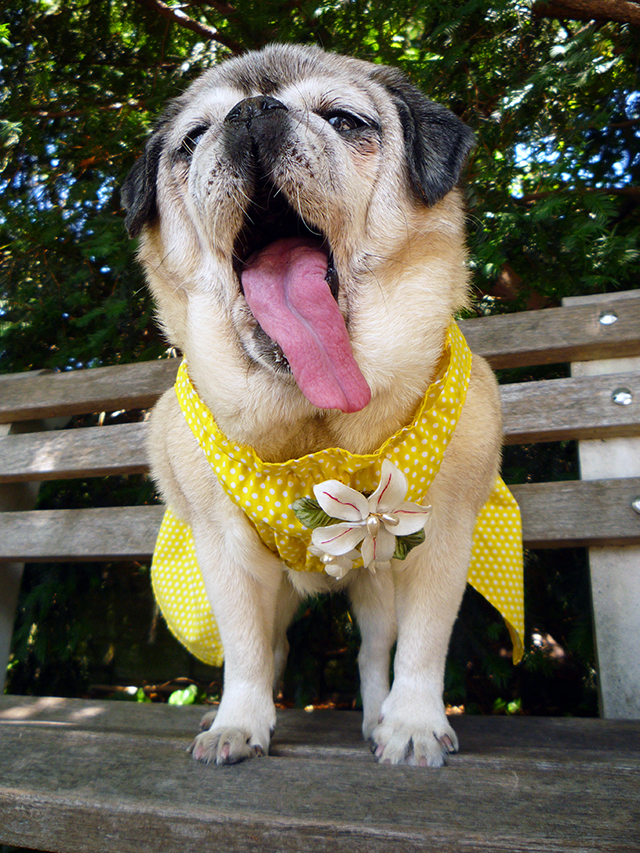 So after our lovely walk through the park, we headed back to the Pug Palace to celebrate her birthday festivities with fresh watermelon, honeydew melon and mango sorbet—all refreshing treats that could cool off the Biscuit Lady.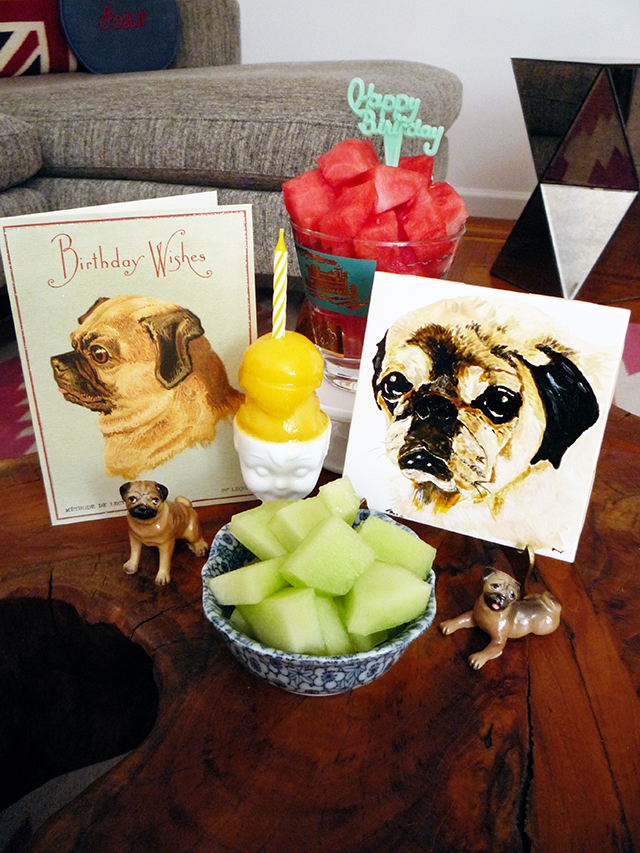 Mamma literally inhaled that sorbet in ten seconds flat before moving onto her bowls of fruit. She didn't even bother to read her birthday card let alone wait for us to light her birthday candle to sing Happy Birthday to her. In typical Mamma fashion, she stormed the food spread like a pug pirate, inhaled everything in sight and then trotted off to a cool corner in the apartment to lay down on the floor and take a nap! If you ask Tommy, he'd say she learned that behavior from me—and I'm not sure I can deny that with a straight face.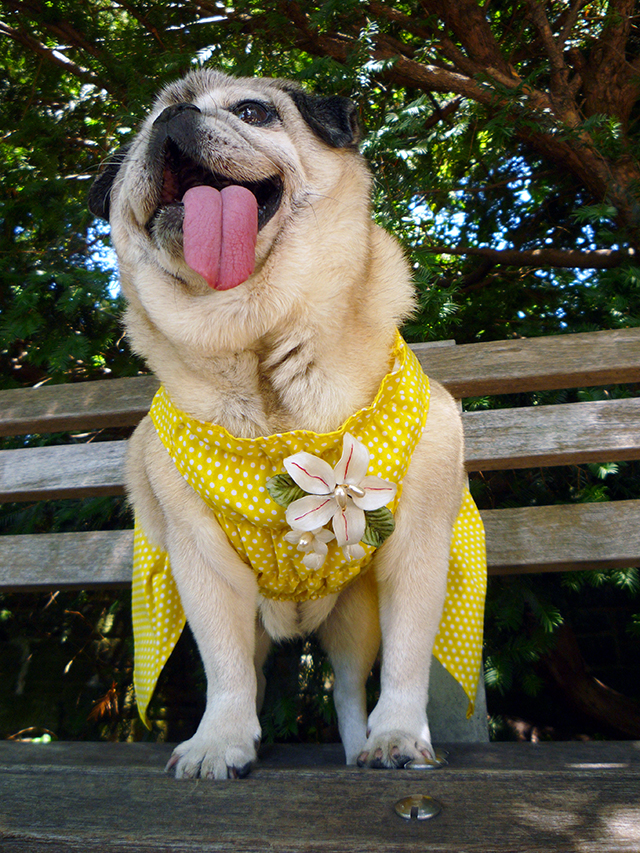 So that's it folks, today Mamma turns 14! We hope you all will enjoy this day off in celebration of her birthday. Today is the day we honor and celebrate our favorite toothless pug on the internet and how rewarding it is to rescue a pet!
Enjoy