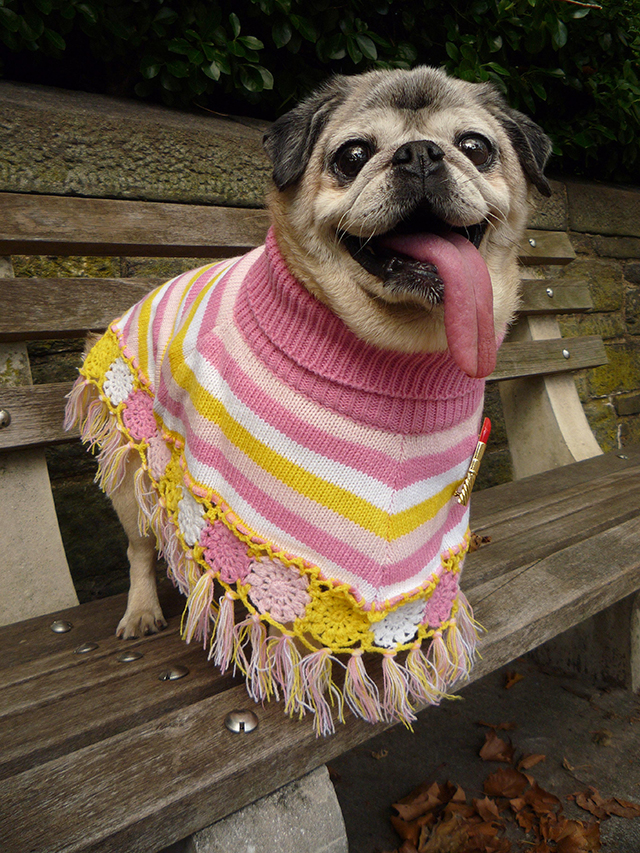 There are many ways for Mamma Biscuit to close out the Summer of 2014 and unfortunately, she's chosen to do so by wearing this hideous knitted poncho that can only be described as something Barbara Jean would wear on the sitcom Reba! Seriously y'all, I don't think our fashionable gremlin has ever been vulnerable in landing herself on any worst dress list before but if Joan Rivers and the entire panel on Fashion Police get a glimpse of these photos, she's good as toast. OK, before you go ahead and make assumptions about Mamma's first (and hopefully last) fashion faux pas please consider this, I did not have anything to do with selecting this poncho. In fact, Tommy was the one who had a serious love affair with this knitted monstrosity while perusing the racks of a doggy boutique in Kentucky several weeks ago during our junking tour through the Midwest—more to come on that in a future post. We were walking through a flea market in a small town located right across the Ohio River in Kentucky when we stumbled upon a cute doggy boutique selling clothes and naturally, I plowed through the doors with the excitement of a lotto winner looking to cash in on his prize. Let's just say that I picked up a super chic Autumnal dress for our little Biscuit Lady that has "Thanksgiving-in-Connecticut" written all over it. Now while I was looking for something fabulous and couture, Tommy went ahead and pulled this knitted poncho out from what looked like the discount bin and screamed, "she has to have this."
Really? Mamma Biscuit has to have THIS?!?
At this point, your knee deep in this post and these photos so I don't think I have to go any further here—we bought the damn poncho, partly because I have a sense of humor and partly because Tommy was unyielding! If that wasn't bad enough, when I was styling Mamma for this shoot, Tommy continued on with his commentary by saying, "she looks like she's dressed for a cool sunset at the beach in the Hamptons during Labor Day weekend"
Again, really?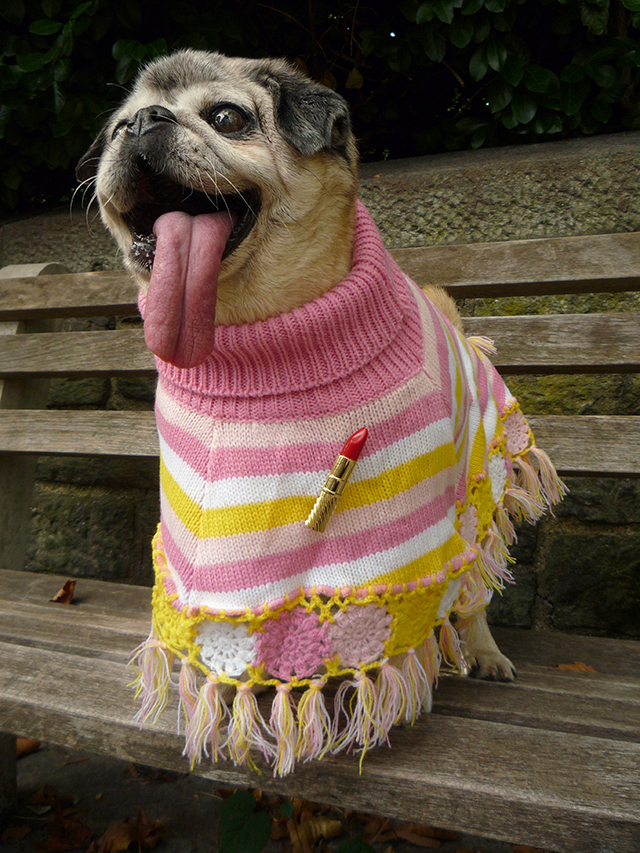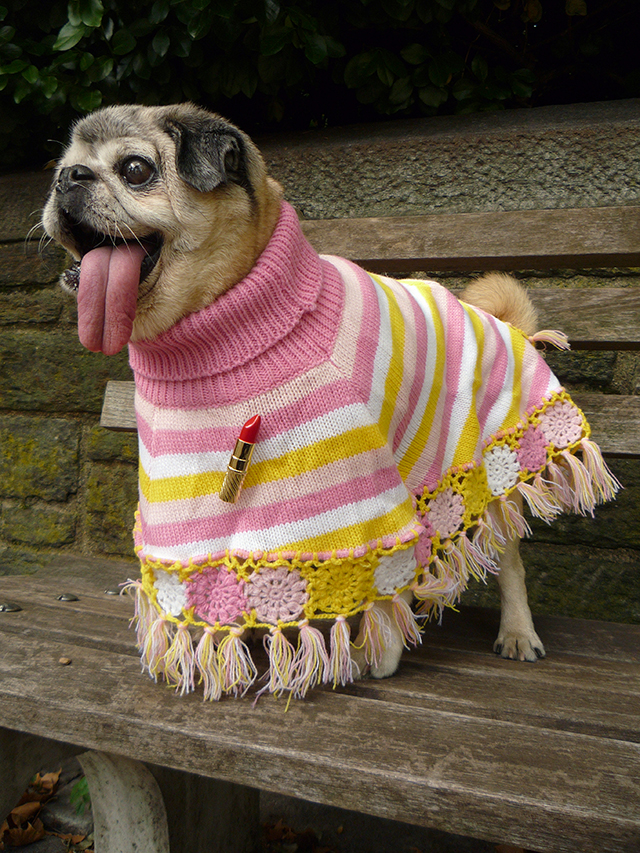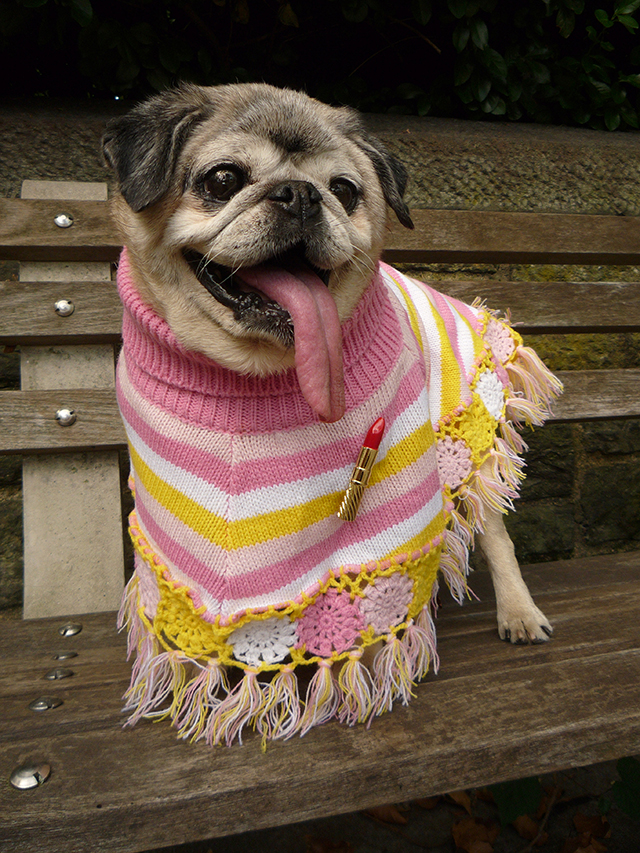 I've never been to the Hamptons before and I don't want to discourage Tommy for building up a narrative in his head about this poncho but I would assume that no one is wearing a knitted poncho (especially one that looks like this) to watch the sunset on a cool late afternoon in the Hamptons—OR ANYWHERE FOR THAT MATTER! Ok, maybe Barbara Jean might be wearing such a poncho but that's only if Reba had an episode revolving the Labor Day weekend—and I don't quite remember ever seeing one. YES, I watch Reba and YES I love it and NO, I don't have any shame about it either!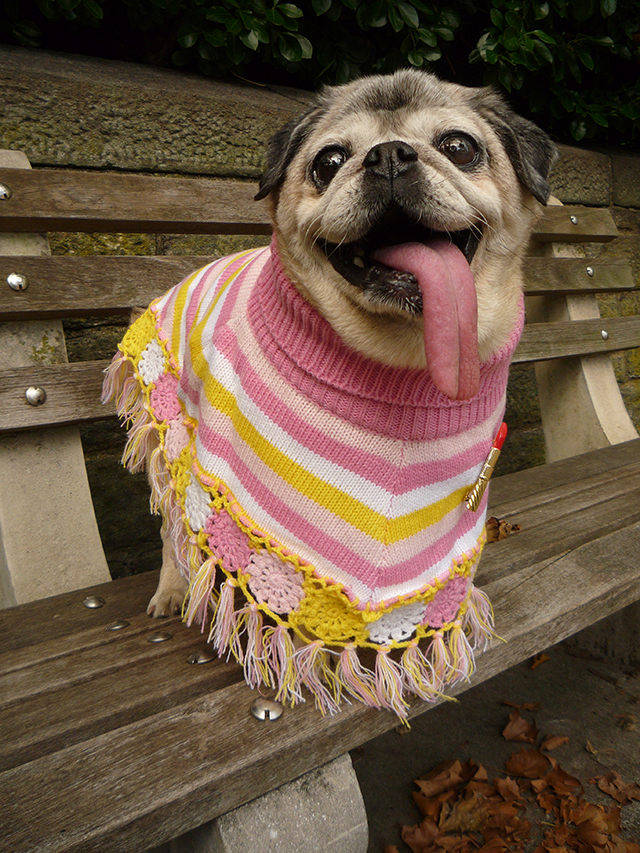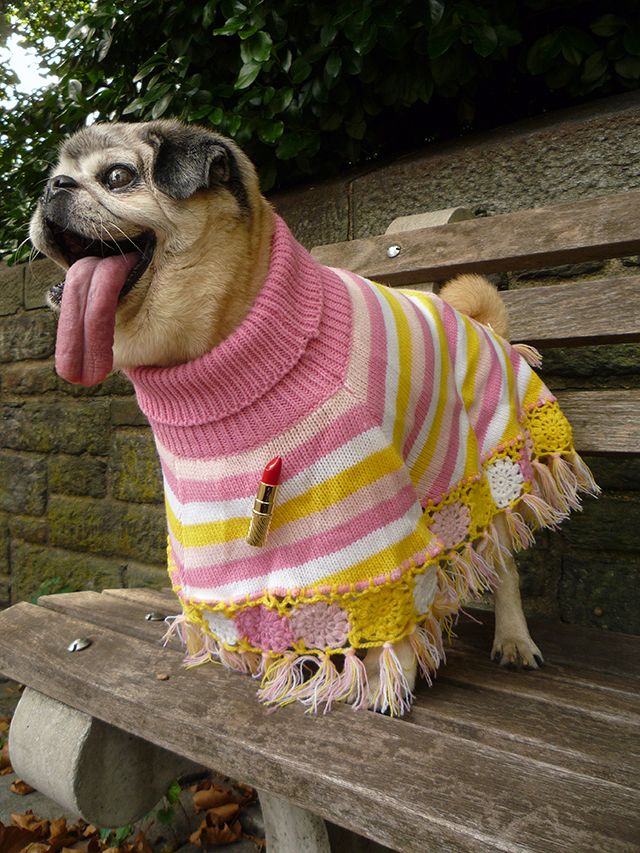 So there I was, clicking away on my camera as Mamma was modeling this knitted poncho and trying to convince myself that this was somehow an Anthropologie look. Was it comical to see Mamma work this knitted tent while almost tripping over that tasseled yarn edge, YES. Was it high fashion, HELL NO! Notice how I made matters worse by adorning the poncho with a brooch in the shape of a tube of red lipstick. SASSY isn't it?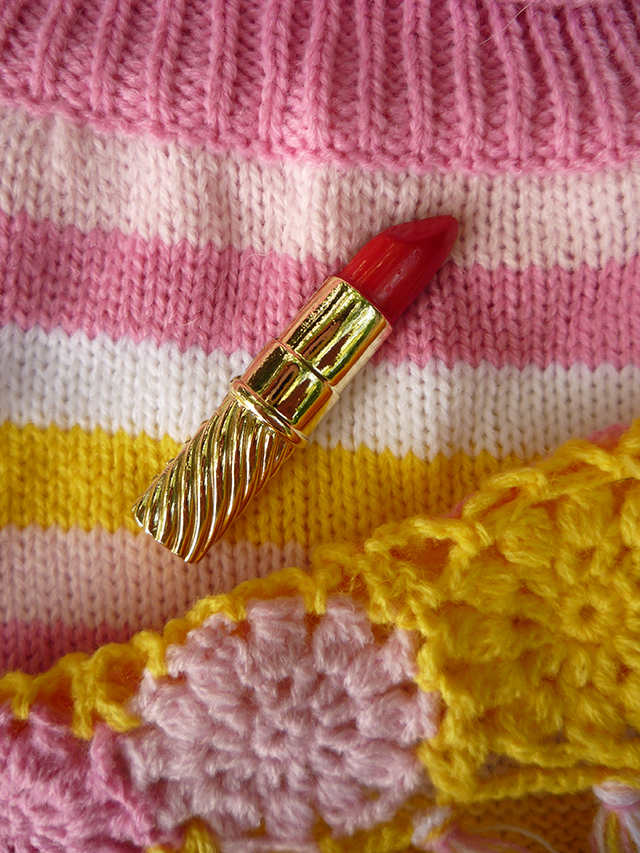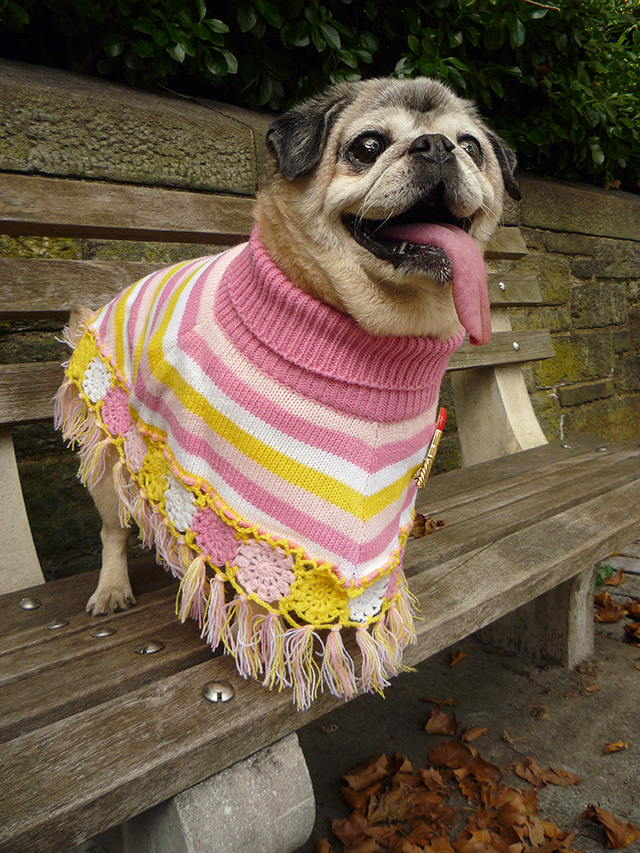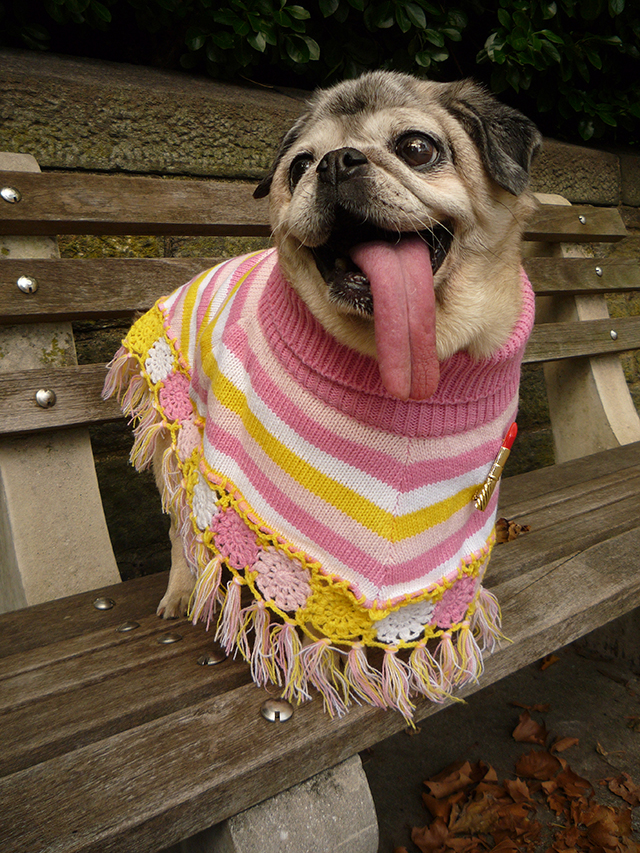 The whole look is just so strange but instead of shelving this photoshoot and locking it away in the Mamma Biscuit Vault (yes, there is such a thing and no, you can't have access to it) I decided to entertain you all with the hilarity of this and to bring a smile to your face as the Summer of 2014 concludes. Don't worry about Mamma Biscuit though, she'll bounce back from this fashion faux pas!
Enjoy and Happy Labor Day!