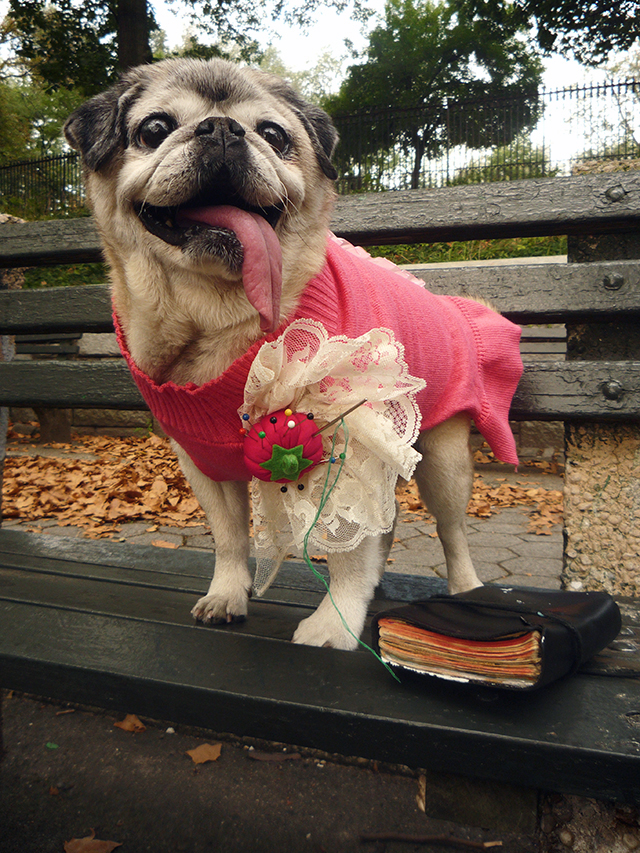 It's hard to believe but Summer of 2015 is quickly coming to an end here and at the Pug Palace, we couldn't be happier than ever. Autumn is our favorite season of the year and we are so looking forward to the brisk, cool days ahead that get shorter and shorter by the minute, the falling leaves in every color imaginable, apple picking, pumpkin carving and one of Mamma Biscuit's favorite holidays of the year, Halloween! But before we jump the gun to Halloween here (and boy will you all be impressed with her costume this year) Mamma Biscuit has finally decided what she was going to do this Fall to continue her education and she would like to share it all with you. It took a while for her to make up her mind considering this isn't her first time at the rodeo when it comes to going to school for our little gremlin. It's hard to believe but our Biscuit Lady has behavioral problems and does not do well in a classroom setting. She's easily distracted, falls asleep at the drop of a dime, she pants excessively when she's around male bull dogs, is always looking to hop into open car doors and seems to have lunch on her mind at all hours of the day. She's like Dawn Davenport from Female Trouble except Mamma Biscuit wouldn't dare topple the Christmas tree over my limp, lifeless body if I didn't make sure that Santa brought her a pair of Cha Cha heels. OK, maybe she would trash the tree if she didn't get a stocking full of peanut butter treats but I digress. The point here is that Mamma Biscuit has a problem with authority. She tried her paw at beauty school many years ago only to become a beauty school drop-out after trying to give a shampoo job with her tongue. I tried to speak with her hair and make-up teachers but they just felt that hair styling wasn't her calling. We then tried to send her to finishing school to see if we could refine her ways to match her impeccable wardrobe and boy was that effort fruitless. Bitch would give anyone the side-eye, pee on their leg and walk off as if nothing ever happened—and don't even get me started on having her try to walk with a book balanced over her head either because she failed that test a long time ago. In fact, Mamma Biscuit would show up to etiquette class with ripped fishnet stockings as if she were Madonna circa 1982 which ultimately got her kicked out completely. The only good thing to come out of finishing school was that she befriended a gay teacher on staff who encouraged her to become a fashion muse instead of a refined New York City socialite which I think Mamma ultimately fulfilled here with her blog, successfully, don't you think?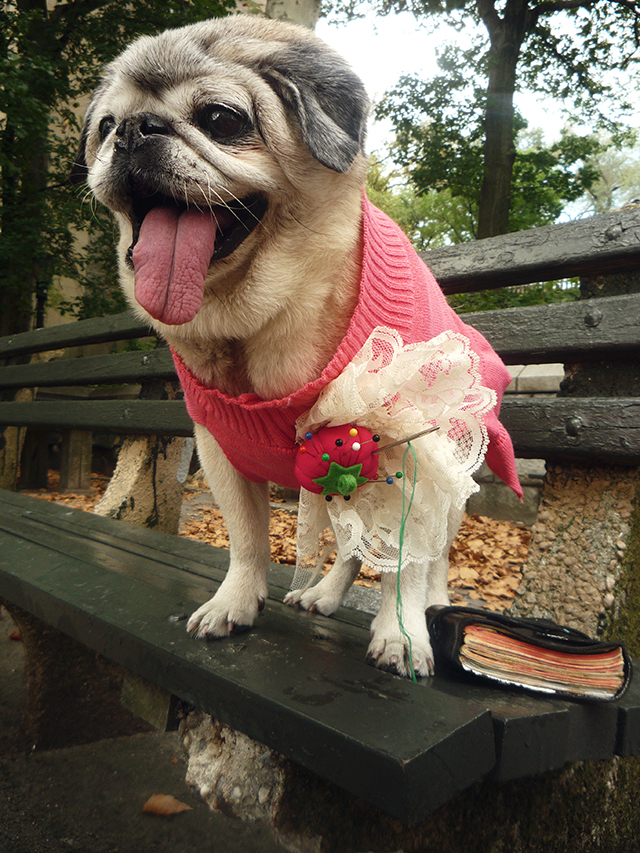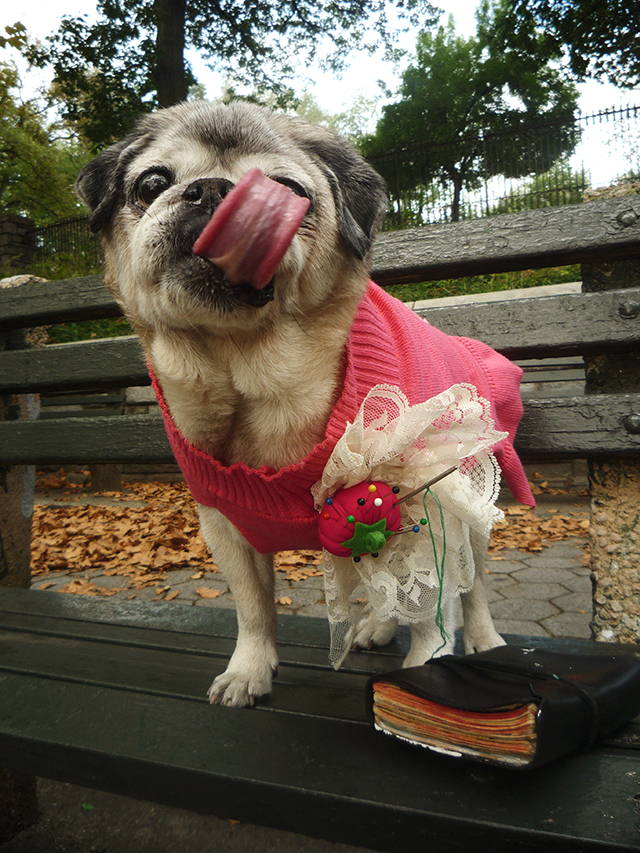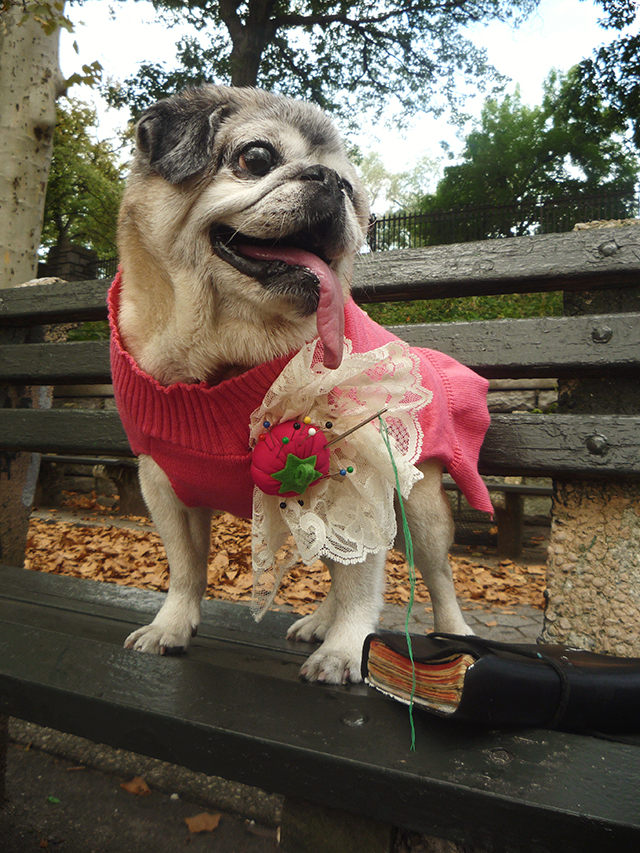 Mamma Biscuit is definitely a pug that walks to the beat of her own drum so when she came to me this year and barked up a storm to say that she wanted to enroll in classes at the Fashion Institute of Technology to become a fashion designer, I thought maybe we had potential here for something new and exciting. Being the good parents that Tommy and I are, we didn't want to discourage our little gremlin by reminding her of her previous failed academic endeavors (especially since she's a bit senile these days) so instead, we showed much enthusiasm as we quickly enrolled her in a class entitled, "Fashion Design 101" and I personally whipped up a fabulous pin-cushion brooch that Mamma could wear for her first day of classes to give her the confidence boost of making her feel like Diane Von Fürstenberg or even John Galliano rather than some old pug broad hitting night school to take a stab at dress making.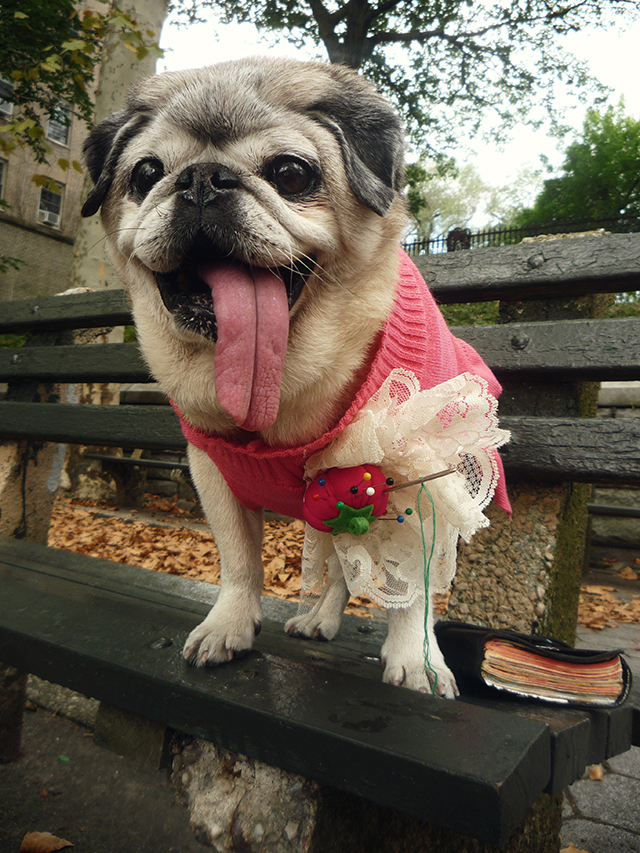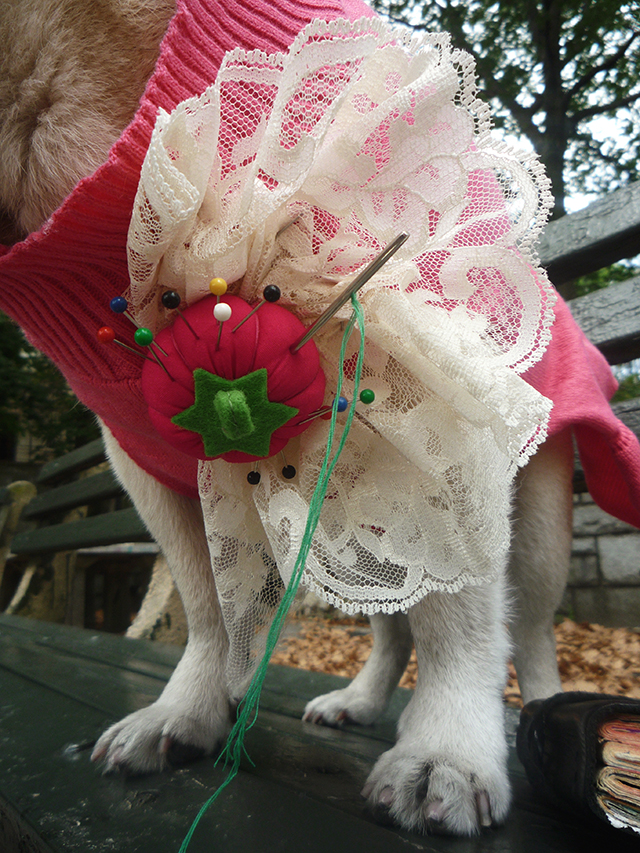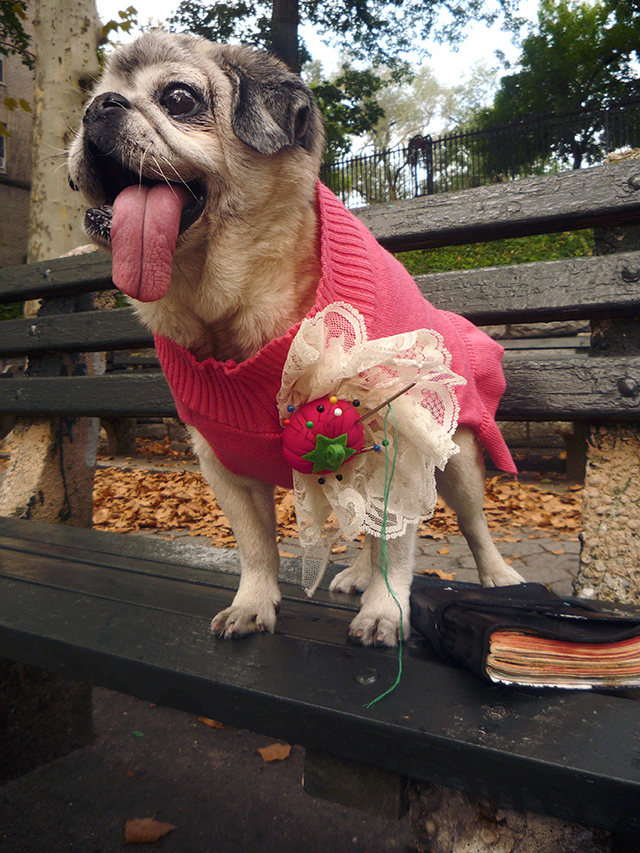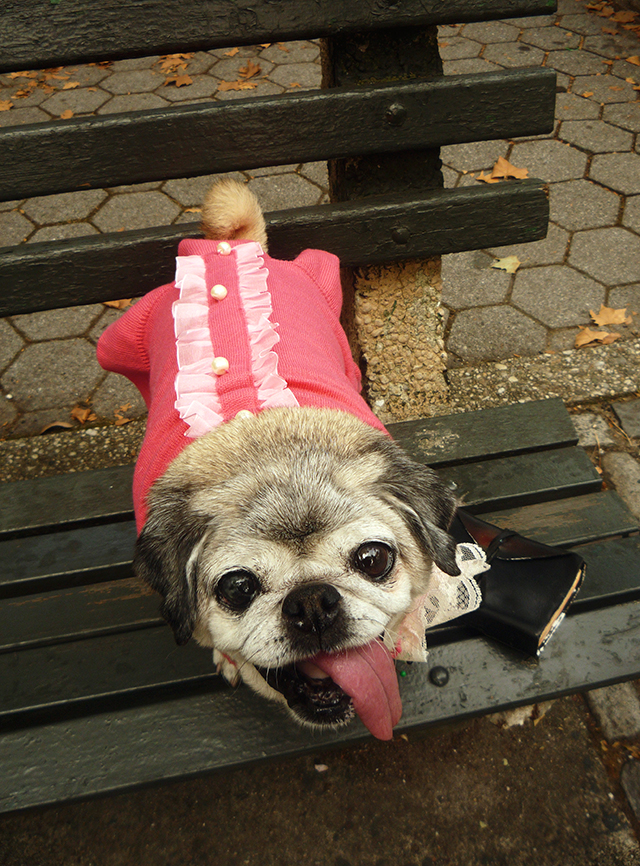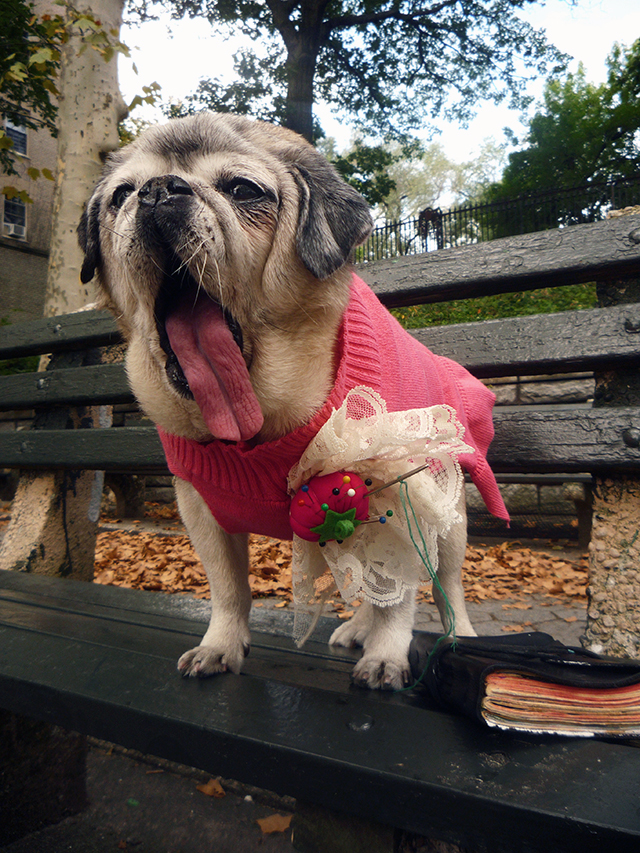 Before she headed out to her very first class, I decided to take some back-to-school photos of her in the park. Decked from head to brisket in all pink, Mamma Biscuit was sure to turn heads at FIT looking like she was about to take over the world in this ensemble! Despite her constant yawning and general boredom of it all, I believe she makes the Think Pink segment in Audrey Hepburn's Funny Face seem practically beige by comparison!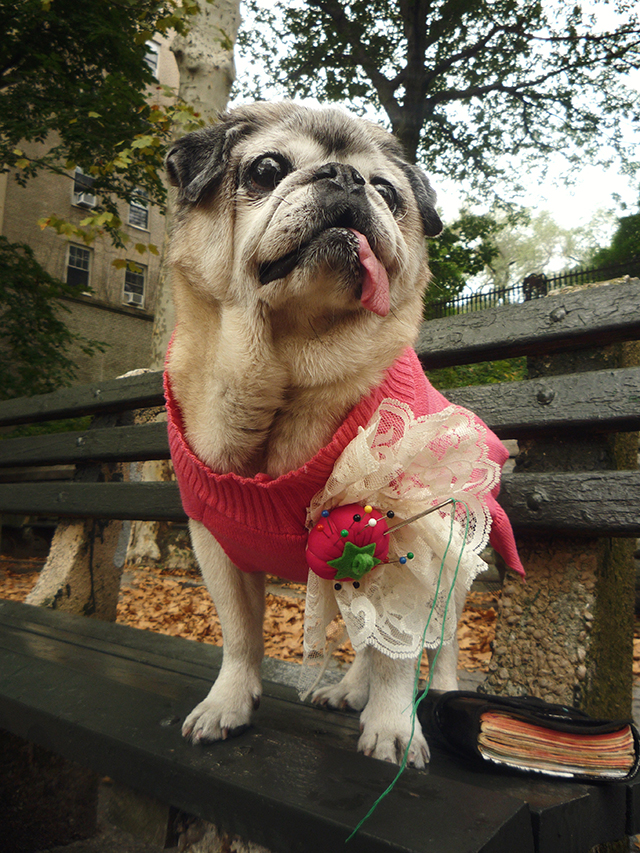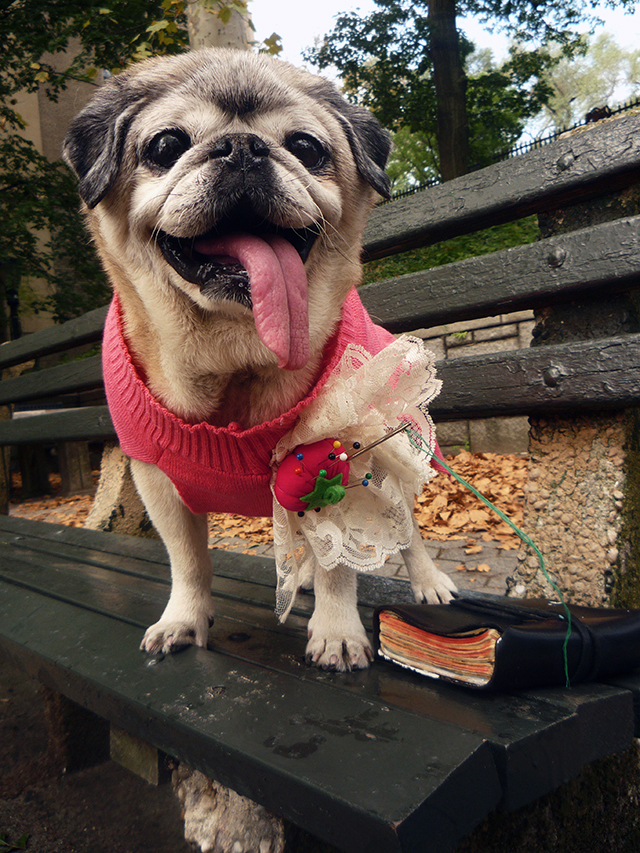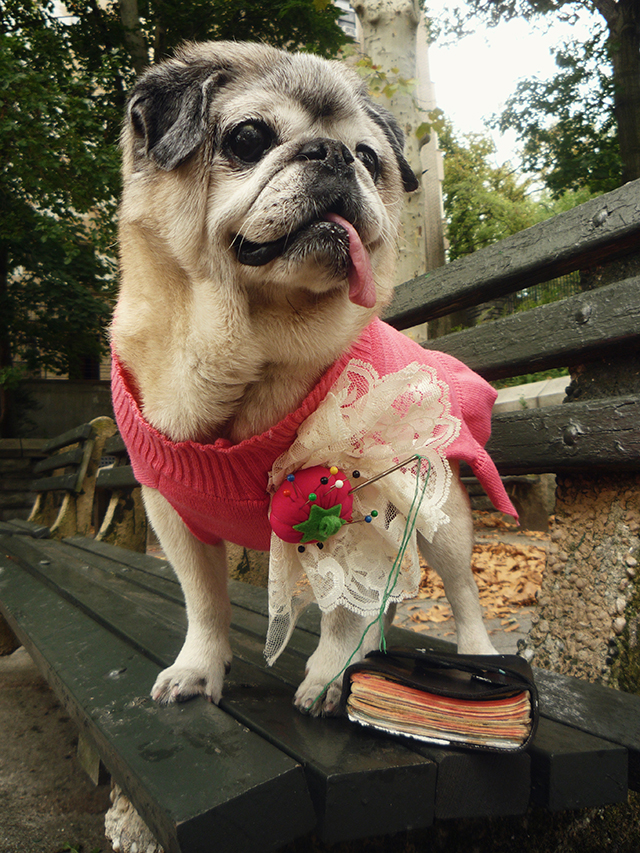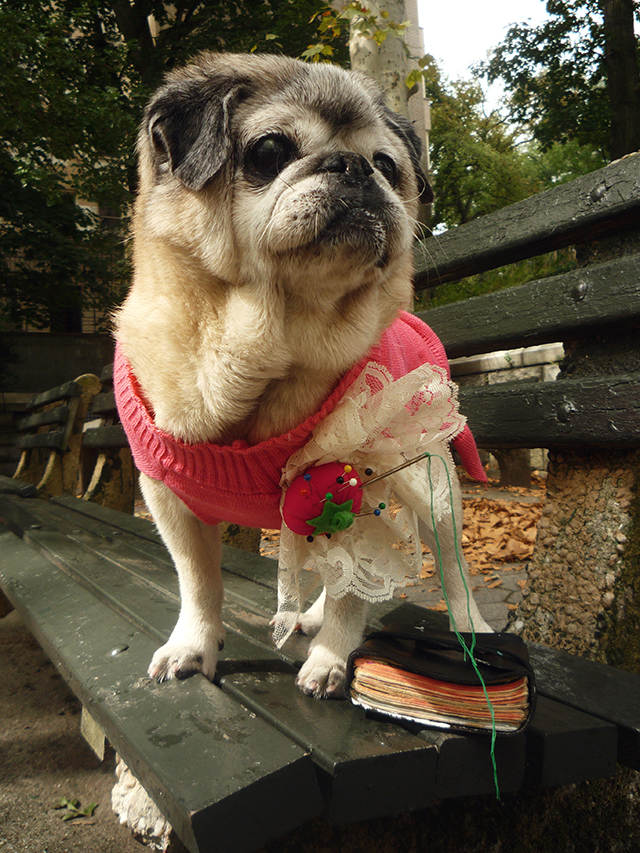 After snapping a few photos of her I thought I would quickly leaf through Mamma's black leather bound sketch book to see what has been inspiring her lately and this is the kind of shit she's been doodling.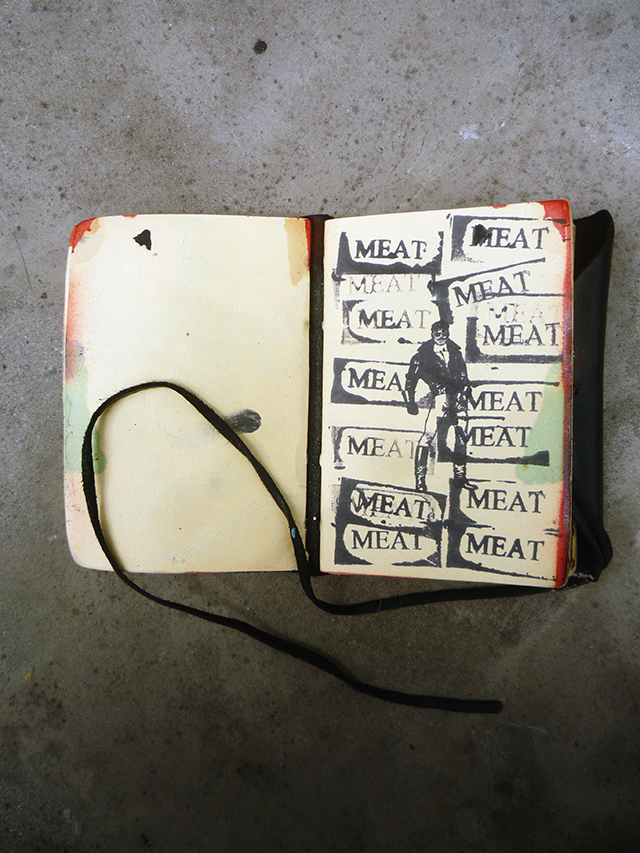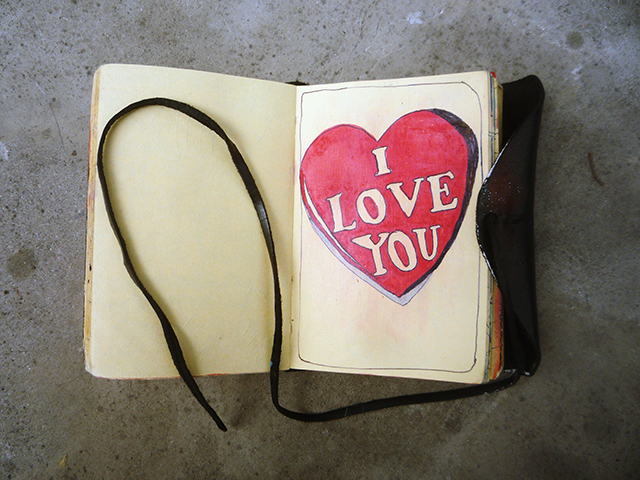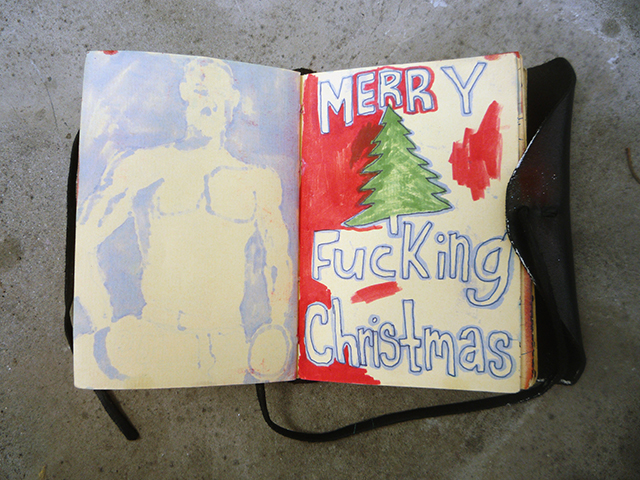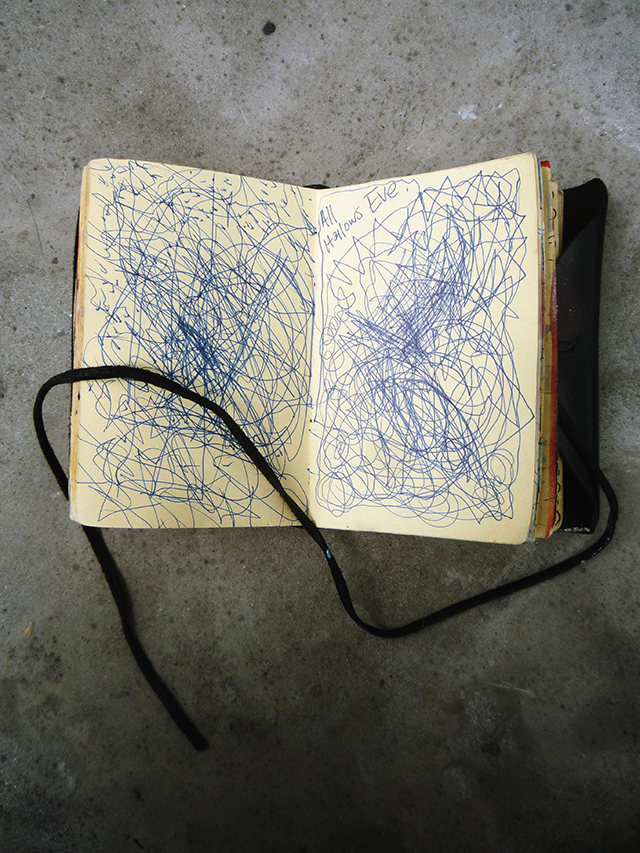 I mean really, after looking at these sketches, I give her three attended classes before she wanders off to the dog run to hang out with the other delinquent dogs to smoke cigarettes and look for some poor schlub who will give them peanut butter treats or worse, I'll find her hanging out in the East Village spray painting some of these illustrations on a brick wall!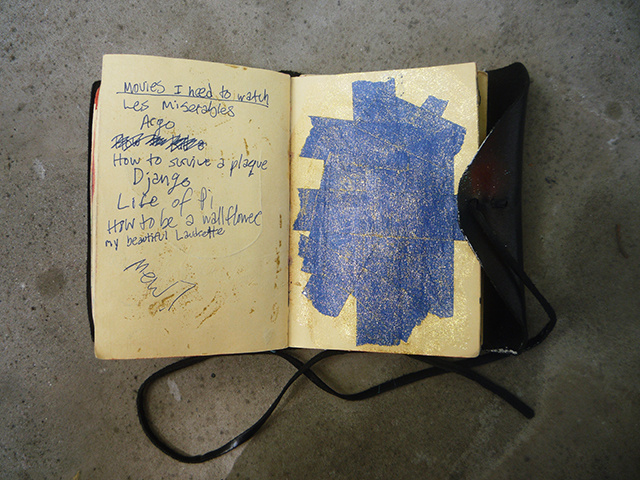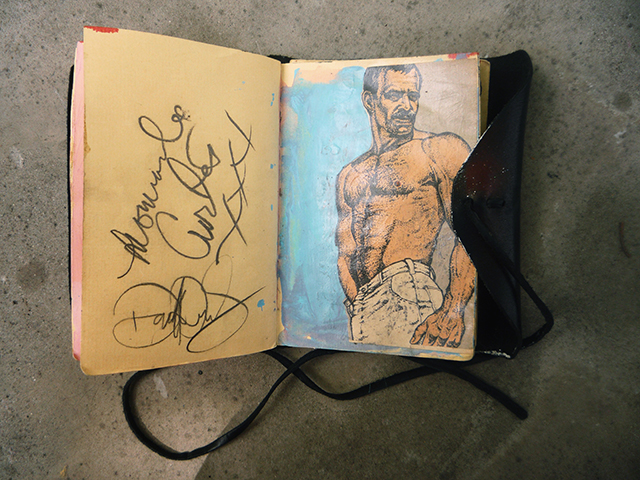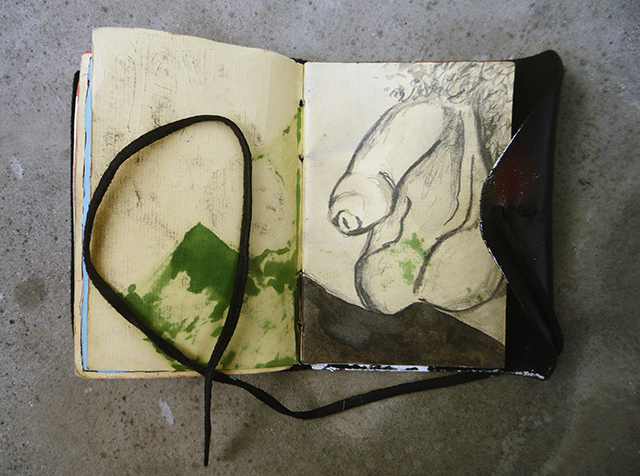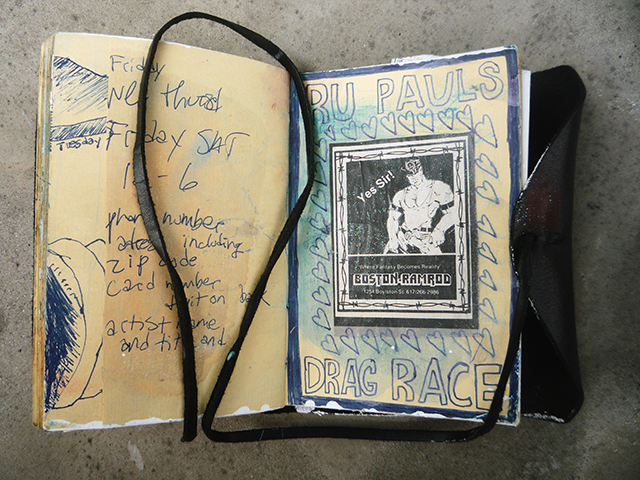 At any rate, wish Mamma Biscuit good luck at school and keep an eye out for our upcoming posts this September. We have so many exciting things lined up for you all!
Enjoy