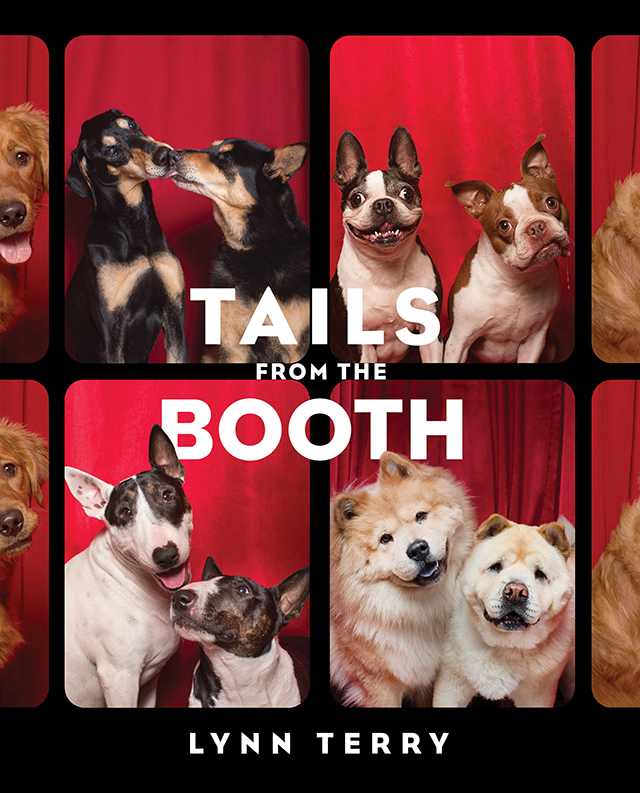 Sit . . . stay . . . smile . . . a common command from my mouth to Mamma Biscuit's ears during the hundreds of photoshoots I have taken of her throughout the years. Unfortunately, that command alone is completely meaningless without a bag of soft-chew peanut butter treats that I dangle before my lens to entice my little gremlin to strike a pose as I click my camera to capture the magic that you see laid before you in this blog. Now have you ever wondered how dogs would look and act like squeezed together in a traditional photo booth? I know, it never really crossed my mind personally but fortunately, it did for Lynn Terry, a professional photographer from St. Louis, Missouri—and the results of such a concept are sidesplittingly hilarious and adogable! Coming this October from Gallery Books is Lynn's book entitled Tails from the Booth, a heartwarming collection of over one hundred photos of dogs in photobooths cuddling, wrestling, smooching, laughing, yawning, howling, jumping, sneezing and generally looking too cute for words. As an Art Director in book cover design, there are a few projects that come across my desk annually that I can actually get excited about and when Tails from the Booth was presented as a book that we were going to publish, I was beyond excited to get started. Halfway through the cover design process, Lynn Terry came to Simon & Schuster to give our staff here who own dogs the opportunity to capture them on film in a booth for the book and of course I made sure Mamma Biscuit was a part of this.
On the day of the photoshoot, I brought Mamma Biscuit into work wearing her plaid Vivienne Westwood punk dress. You know me, I'll do anything to set her apart from the pack although her epic tongue alone would suffice in making Mamma unique to other dogs. The photoshoot was hilarious. Mamma got to lick peanut butter straight from the jar while the flash bulbs went off in her face. In other words, it was like a canine red carpet experience. In the end, not only did Lynn Terry put Mamma Biscuit in the book but I made sure to incorporate one of her photos somewhere within the jacket design. Take a look at the back cover and tell me if Mamma Biscuit hasn't stolen the show with her curled tongue?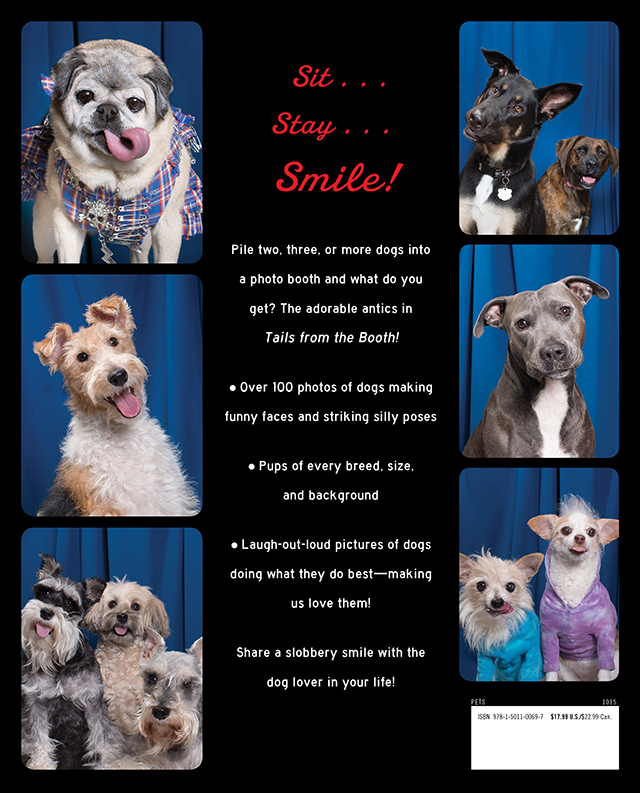 And now for the the moment you all have been waiting for, the final interior photographs of Mamma Biscuit mixed in with unused outtakes from the photoshoot.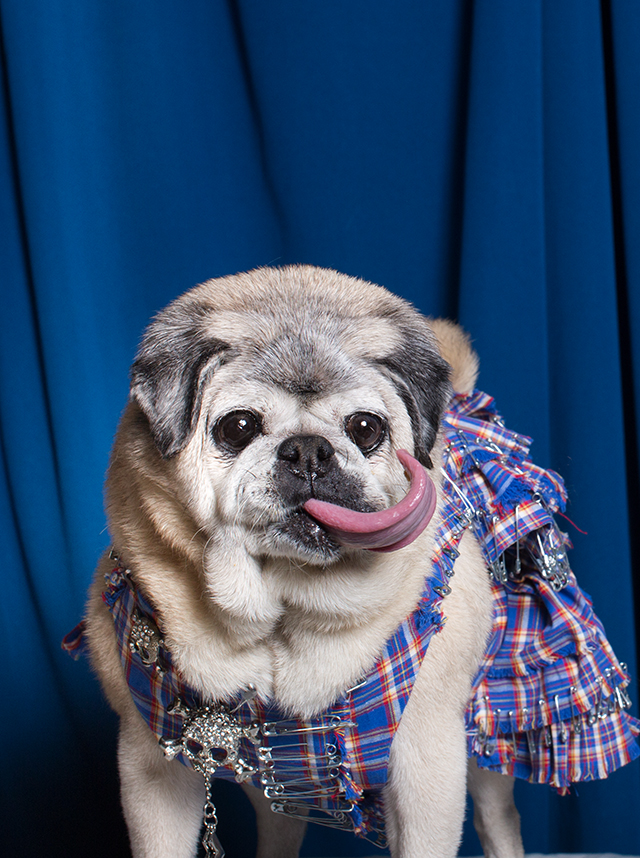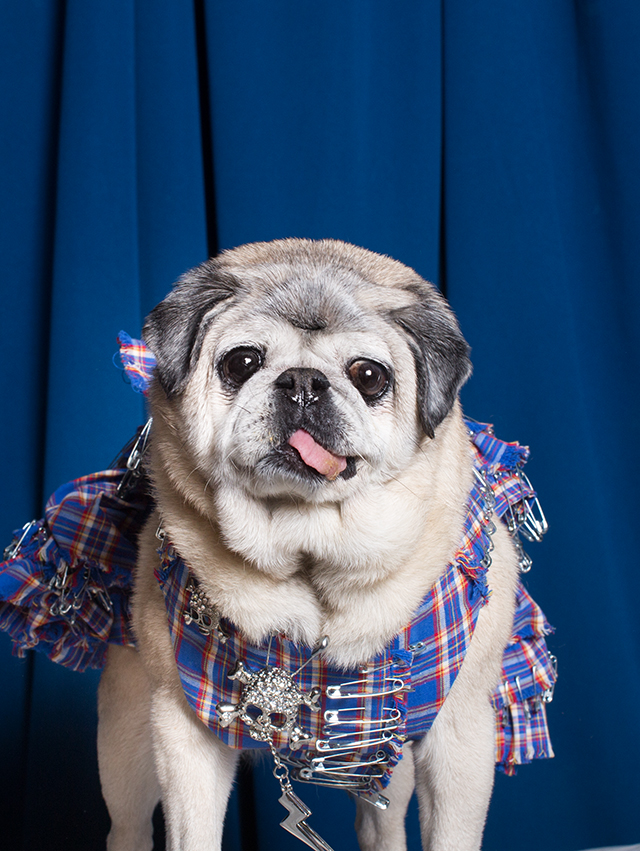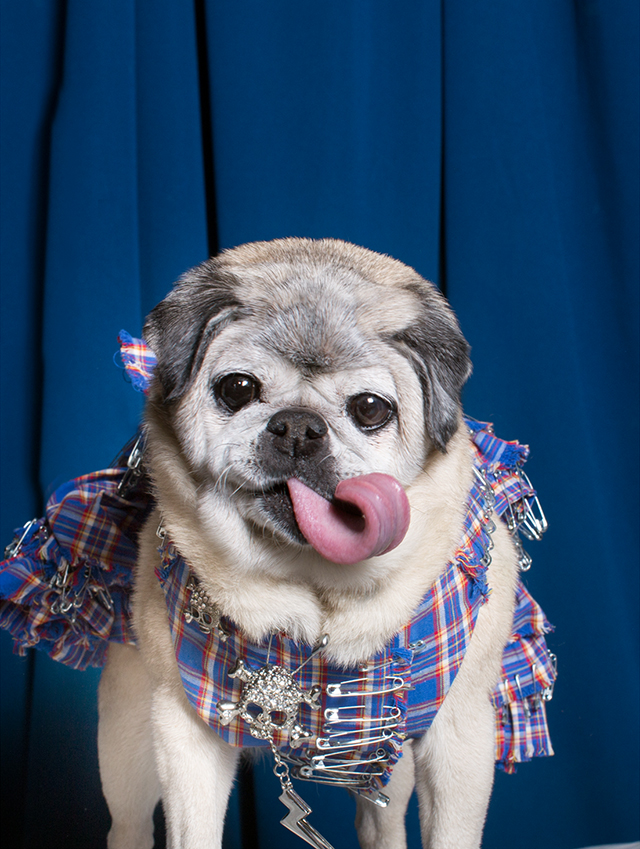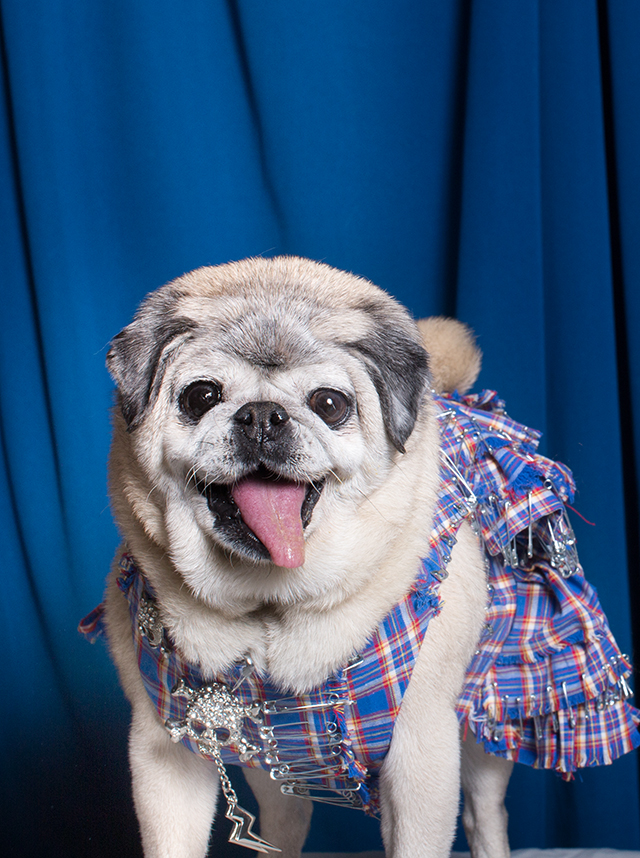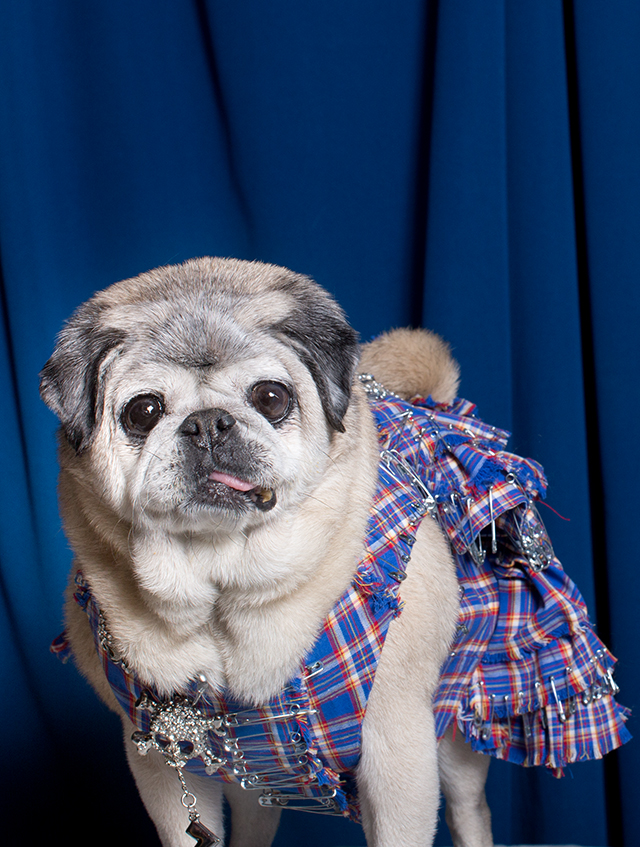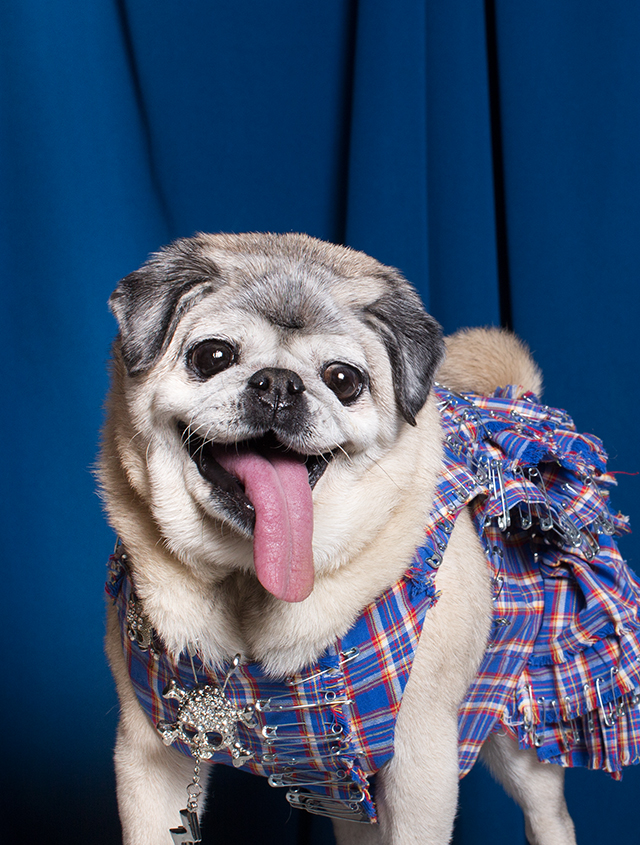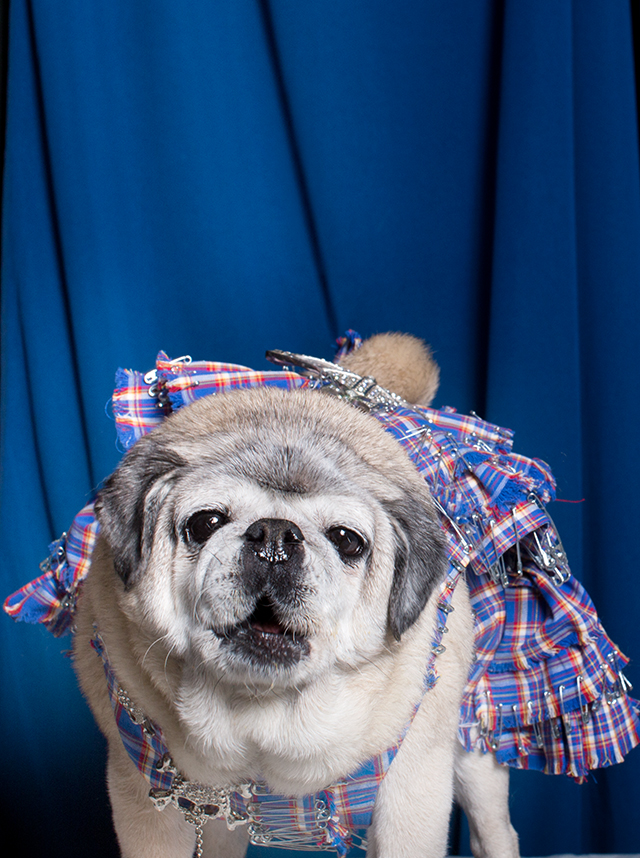 And how about some behind-the-scenes video . . .
Tails from the Booth is a must-have book for dog lovers and Mamma Biscuit enthusiasts from around world. It's the perfect gift for the upcoming holiday season. There are over one hundred photos of dogs of every breed, size and background making funny faces and striking silly poses. Share a slobbery, wet smile with the dog lover in your life with Tails from the Booth, out on book shelves everywhere in October!
Enjoy