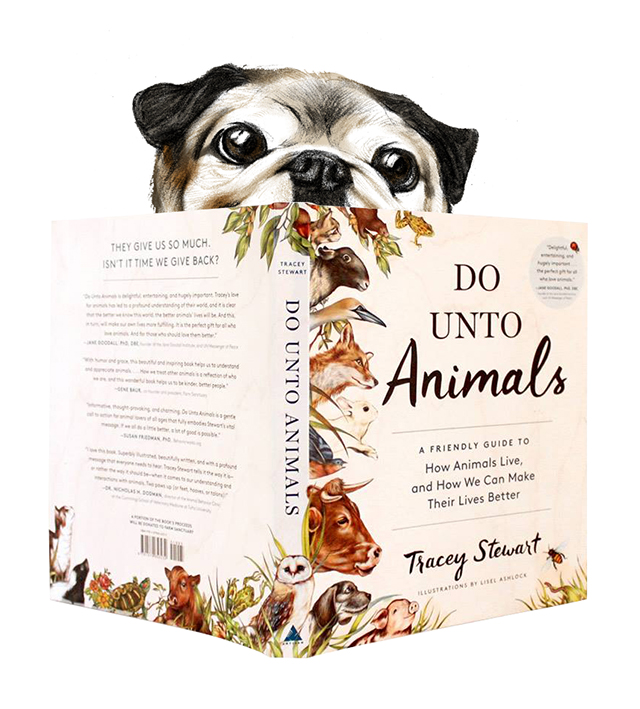 The more we know about the animals in our world and the better we care for them, the better our lives and theirs will be. No one knows this sentiment more than former veterinary technician and animal advocate Tracey Stewart, and she's on a mission to change how we interact with animals with her thoughtful, beautifully illustrated new book entitled Do Unto Animals.
Tracey Stewart has been a huge fan of Mamma Biscuit ever since we stumbled upon her and Jon and her entire family in Tribeca in 2013. They were running a bake sale to raise money for dog adoption and we had just finished up a photoshoot of our little gremlin at the Irish Famine Memorial here in NYC. It was Spring and Mamma's unbearable cuteness in her pink trench coat, her adoption story and her incredibly stylish blog made Tracey and her entire team at Moomah Magazine instant die-hard fans. They loved our shenanigans (and our core message of encouraging people to adopt dogs, especially senior dogs) so much that they created a Senior Spotlight feature of Mamma Biscuit entitled A Day in New York with Mamma Biscuit. So it was no surprise when Tracey's team contacted us earlier this year to let us know that they wanted to include our little Spumoni Face as an illustration for her upcoming book entitled Do Unto Animals. Take a peak at Mamma's adorable cameo at the very beginning of the dog chapter.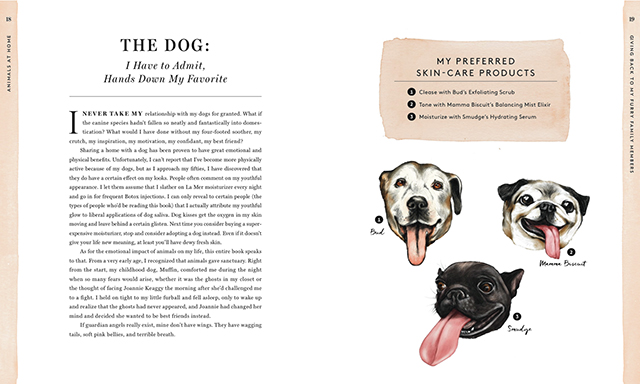 I know, just when you thought you have seen every angle of Mamma Biscuit's cuteness, here comes along the cutest illustration ever and all I can say is that Lisel Ashlock, the illustrator who is responsible for all the gorgeous illustrations is a regular Michelangelo!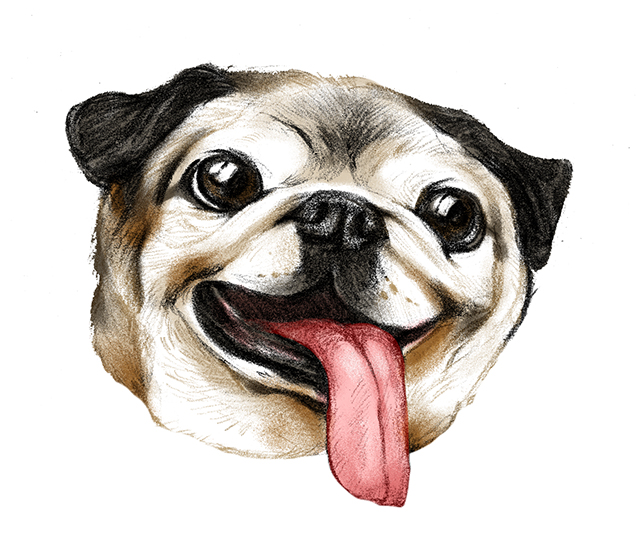 But back to the nuts and bolts of this book. Through hundreds of charming illustrations, a few homemade projects, and her humorous, knowledgeable voice, Tracey Stewart provides insight into the secret lives of animals and the kindest ways to live with and alongside them. At home, she shows readers how to speak "dog-ese" and "cat-ese" and how to "virtually adopt" an animal. In the backyard, we learn about building bee houses, dealing nicely with pesky moles, and creative ways to bird-watch. And on the farm, Stewart teaches us what we can do to help all farm animals lead a better life and reveals the hidden superpowers of pigs!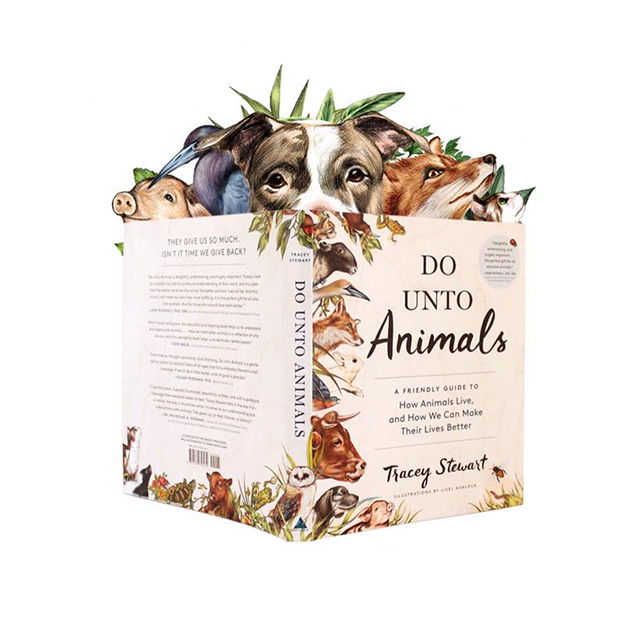 Part practical guide, part memoir of her life with animals, part Mamma Biscuit memorabilia and part testament to the power of giving back, Do Unto Animals is a gift for animal lovers of all stripes and perfect for the upcoming Holiday season. Go out and get this book, now on book shelves. You're gonna love it!
All images © Tracey Stewart at Moomah Magazine and Lisel Ashlock
Enjoy