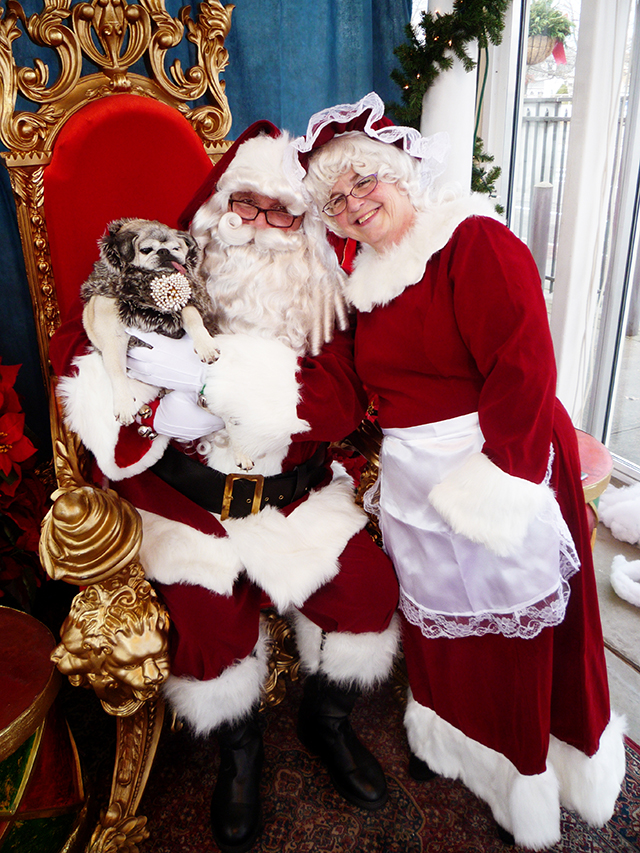 The official start to the Holiday season worldwide can only happen when Mamma Biscuit makes her annual visit to the North Pole to sit on Santa's lap and snort her long list of wants into his ears. And boy is her list super long this year. Fortunately, for us, the North Pole is really local. I mean, local as in Dees' Nursery out on Long Island local. Every year, on Black Friday, Tommy and I outfit our little gremlin in some fabulous canine couture and drive on over to Dees' Nursery for some Christmas magic with Santa Claus. The moment we walk in, the entire store literally comes to a halt. It's a family business so everyone knows who we are and most of all, everyone says that it wouldn't be Christmas without Mamma's entertaining visit. I have to say, we were totally surprised when we realized that the Santa we have been visiting for the past six years is no longer on staff. That man not only had a real beard but he absolutely adored Mamma Biscuit and would wait patiently every year for her visit. We were told that he moved down to South Carolina but this new Santa was just as charming and full of sparkle, especially when we placed Mamma in his arms. The bonus to this new set up was having Mrs. Claus there as well. What a treat for Mamma Biscuit as she could charm both Santa and his wife in an attempt to land herself on his VIP list.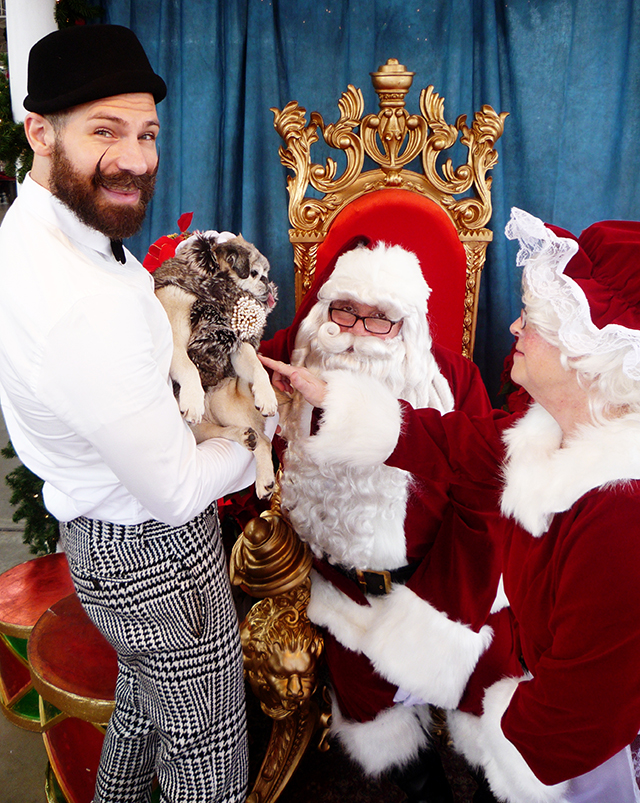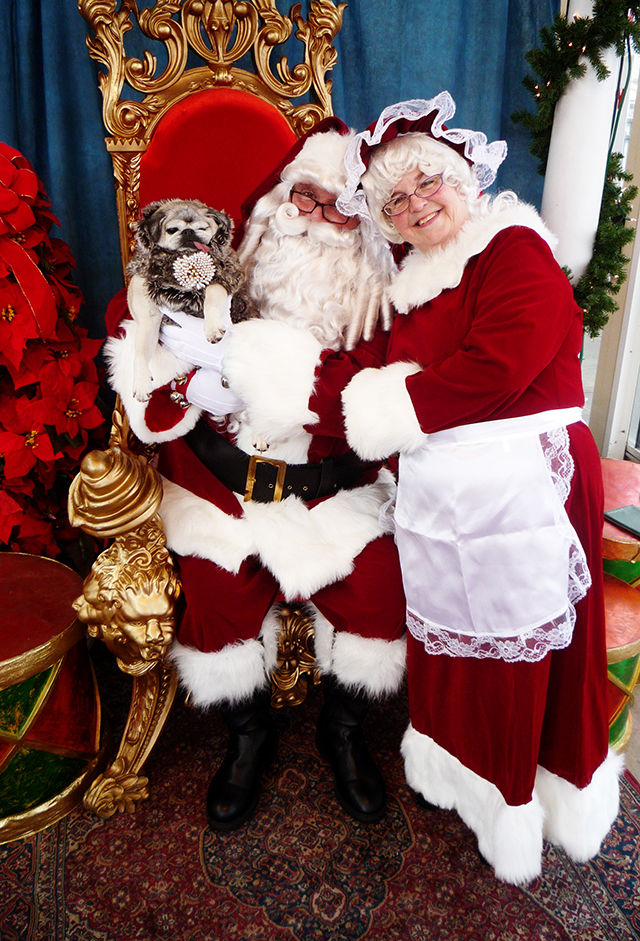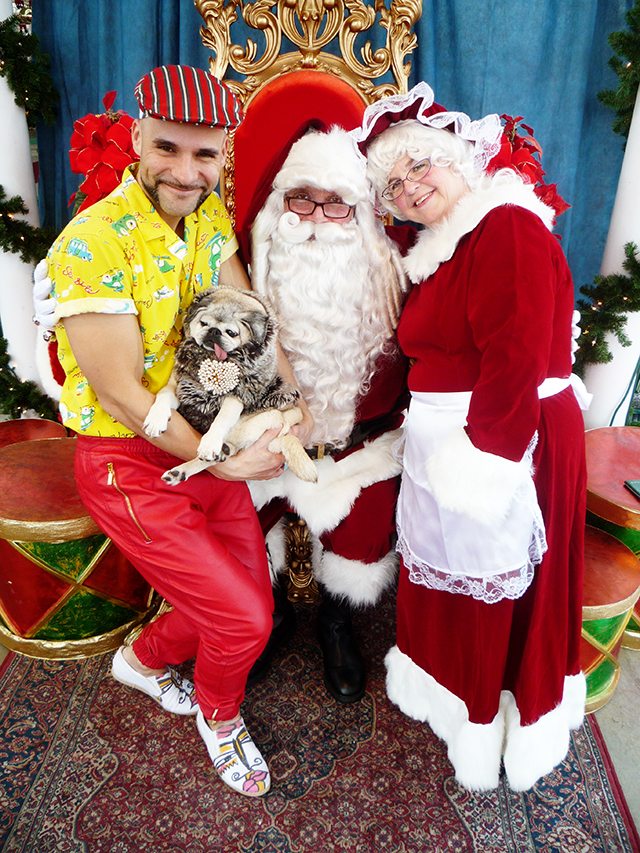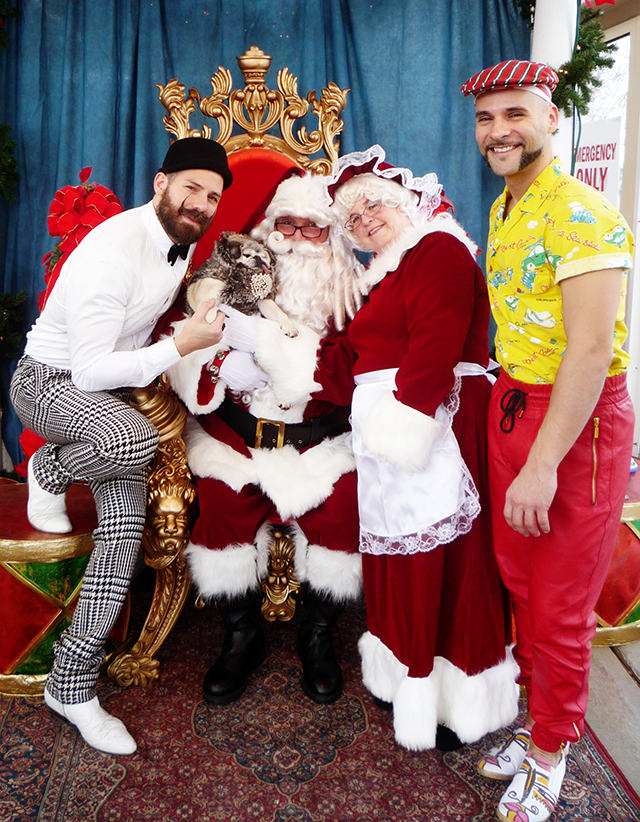 So as Mamma eased into the arms of Santa Claus wearing her faux fur coat and giant pearl heart brooch, she began to snort out her Christmas list while falling asleep in his cozy embrace. Our little gremlin has her eye on a yacht, and really, that's not a lot. However, she needs a new wardrobe to wear while lounging on that yacht and Santa better have Chanel on speed dial! Chanel and Vivienne Westwood for that matter! Let's see, what else . . . oh yes, she wants a few diamond brooches, the Art Deco kind and last but not least, she wants a giant bag of peanut butter treats.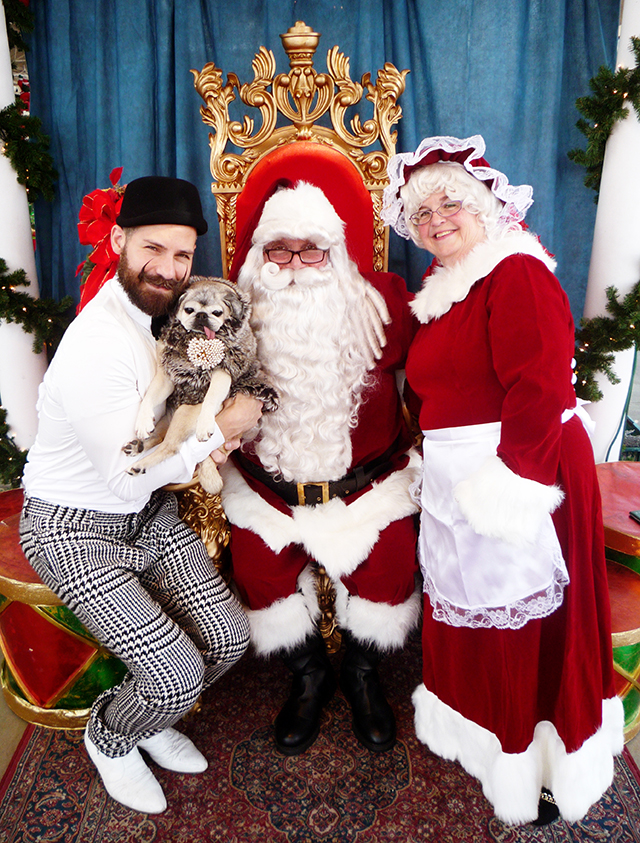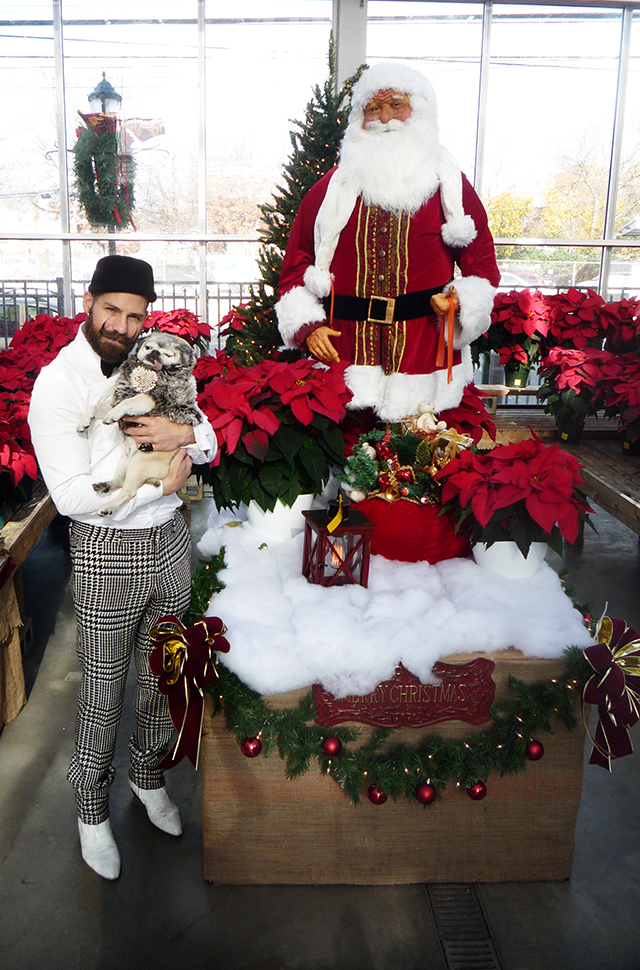 Of course, Mamma has done nothing to deserve all of these gifts except for being the cutest pug one has ever seen. I mean, her marble eyes and charming pug head tilt could really make you forget that she peed on the rug or woke you up at 2am demanding to be walked and fed. In other words, it's a pug's life, specifically, it's a Mamma Biscuit life.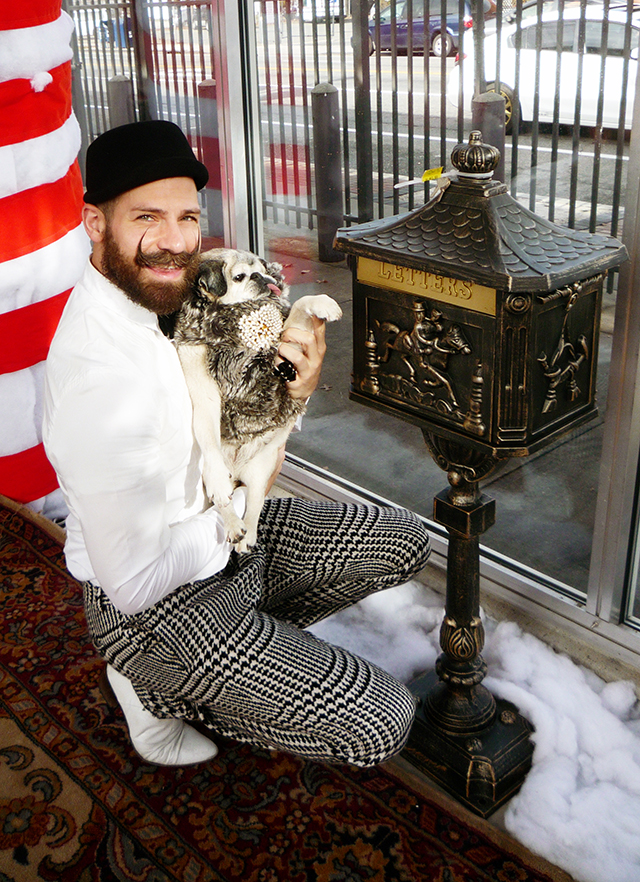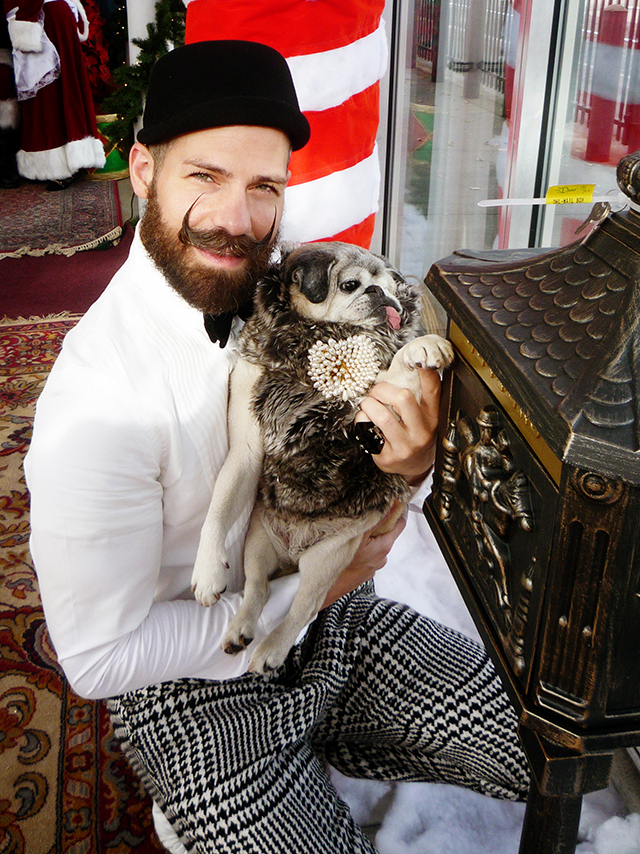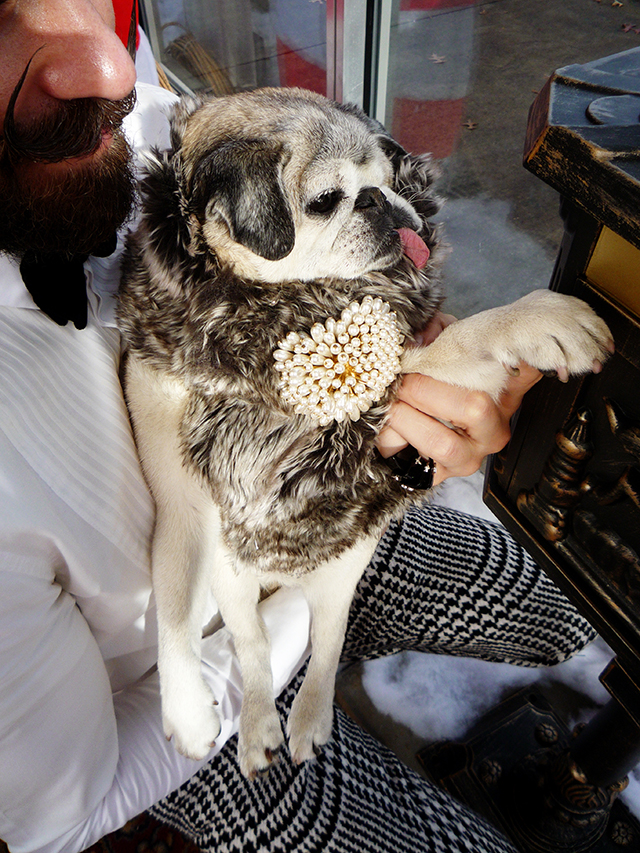 A short walk through Dees' always gets our creative juices flowing and in the spirit to deck the halls. This is THE place artificial Christmas trees, lights and garland among other holiday decorations.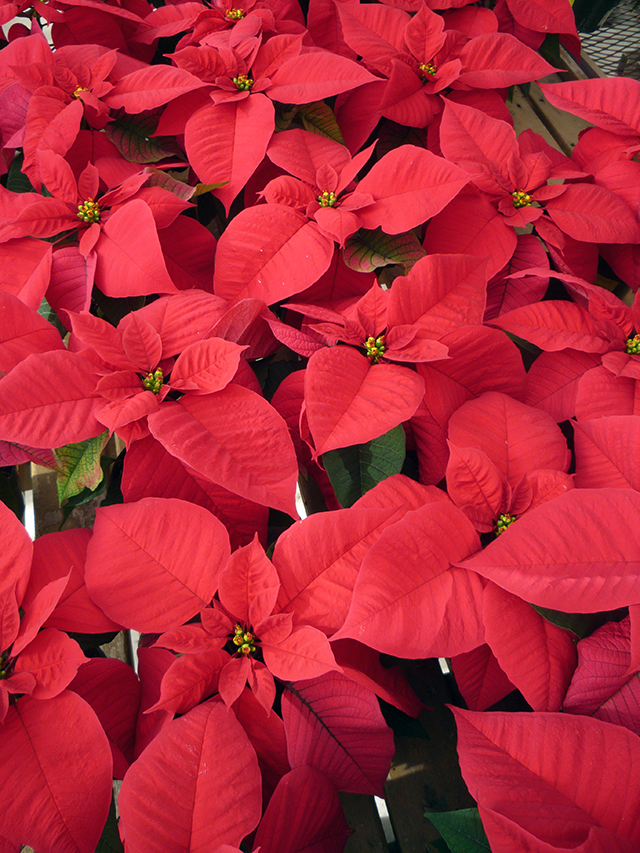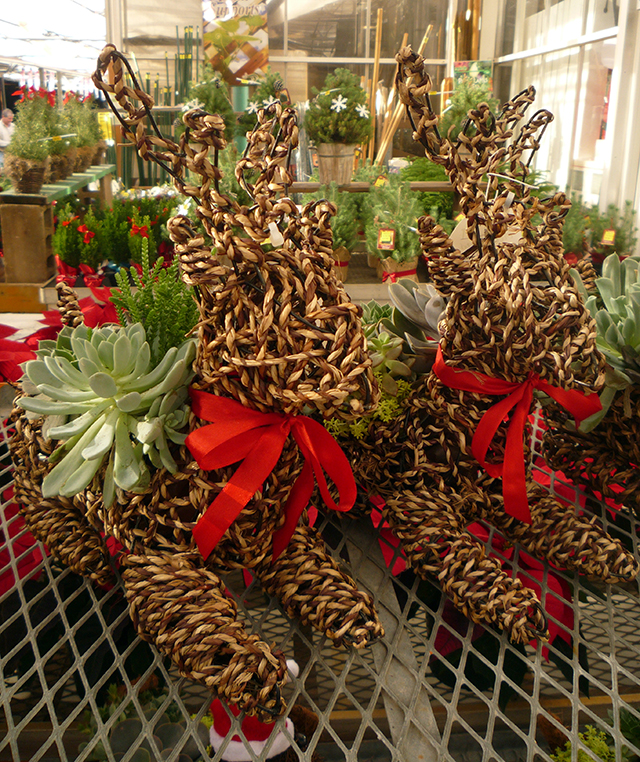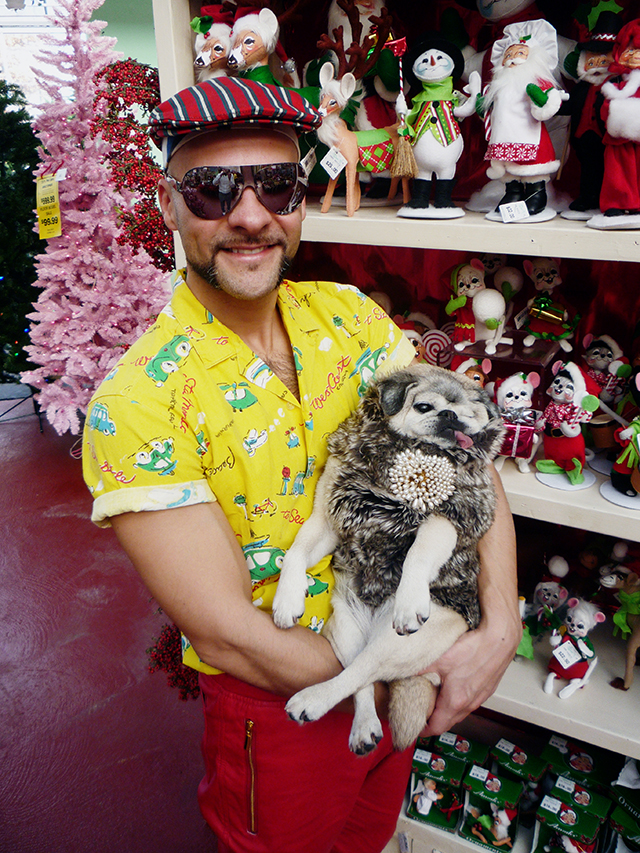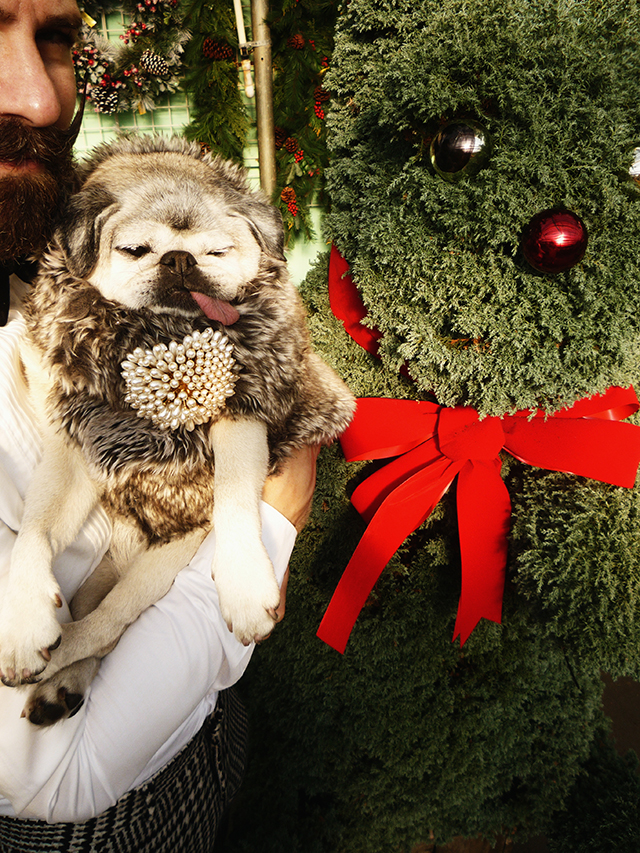 The weather may be unseasonably warm this year but Mamma Biscuit and Santa sure know how to make everyone feel like it's the most wonderful time of the year. It may not be a marshmallow world this Winter (yet) but Mamma Biscuit is ringing her silver bells and letting you know that it's Christmas time in the city!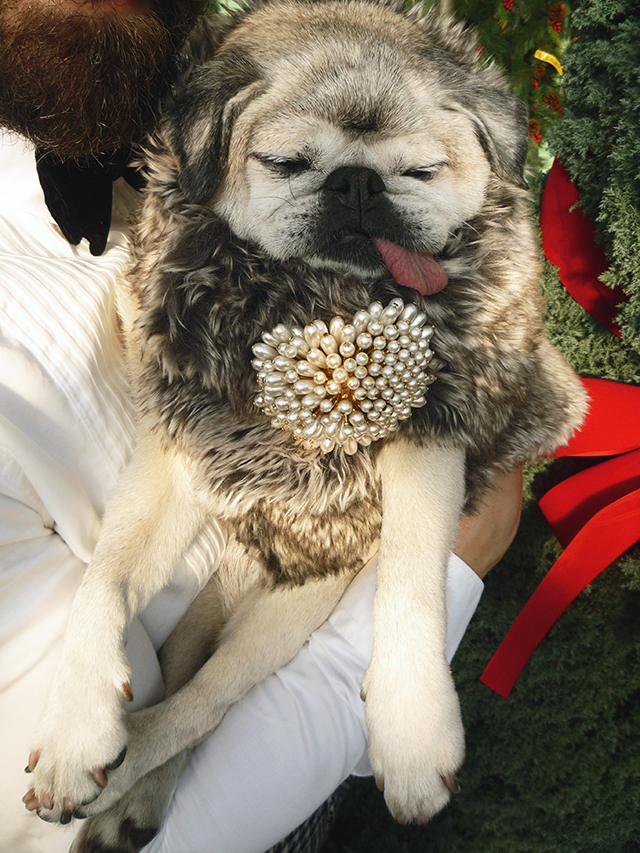 Enjoy