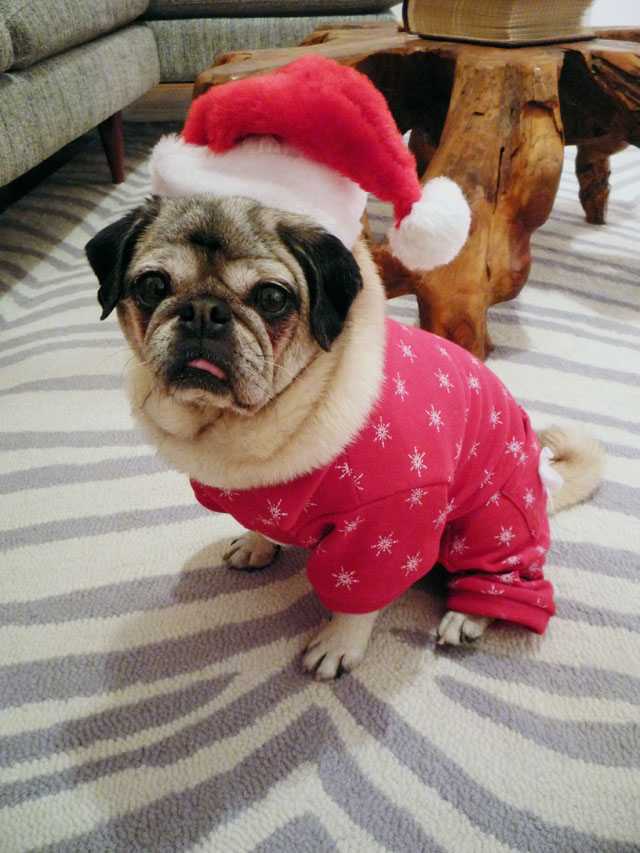 O Christmas tree, O Christmas tree, thy candles shine so brightly! From base to summit, gay and bright, there's only splendor for the sight. O Christmas tree, O Christmas tree, how beautiful thy branches—and just so you know, those prelit, white branches on Mamma's 6.5 foot pine from Martha Stewart's holiday collection for Kmart has served us very well over the years! Now over the last year, we Biscuits have blogged relentlessly about the plethora of vintage Christmas ornaments that we have picked up from flea markets and antique shops all across the eastern seaboard—and now, you finally get to see where they all end up!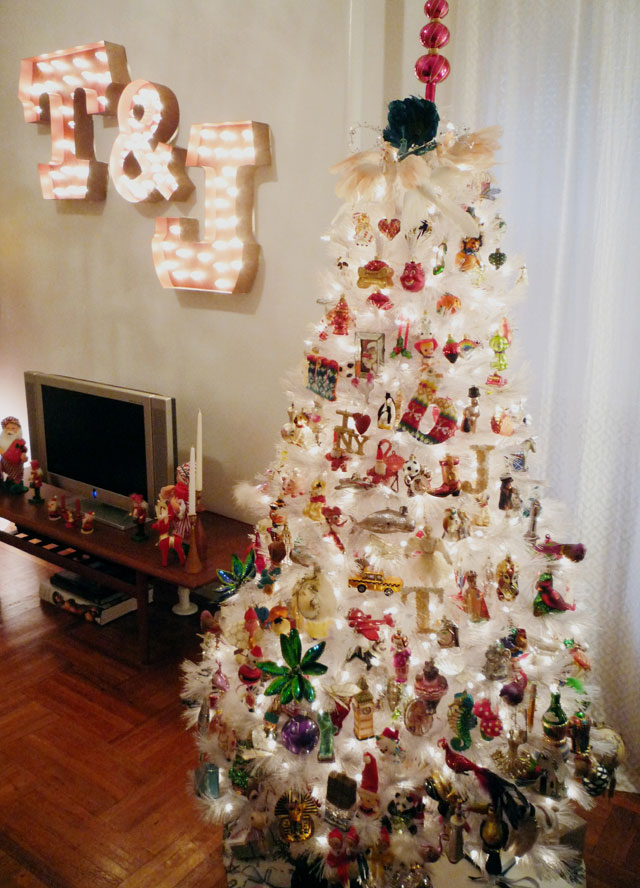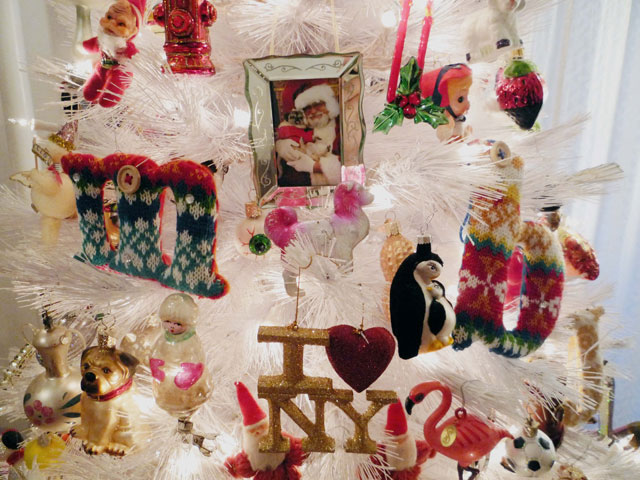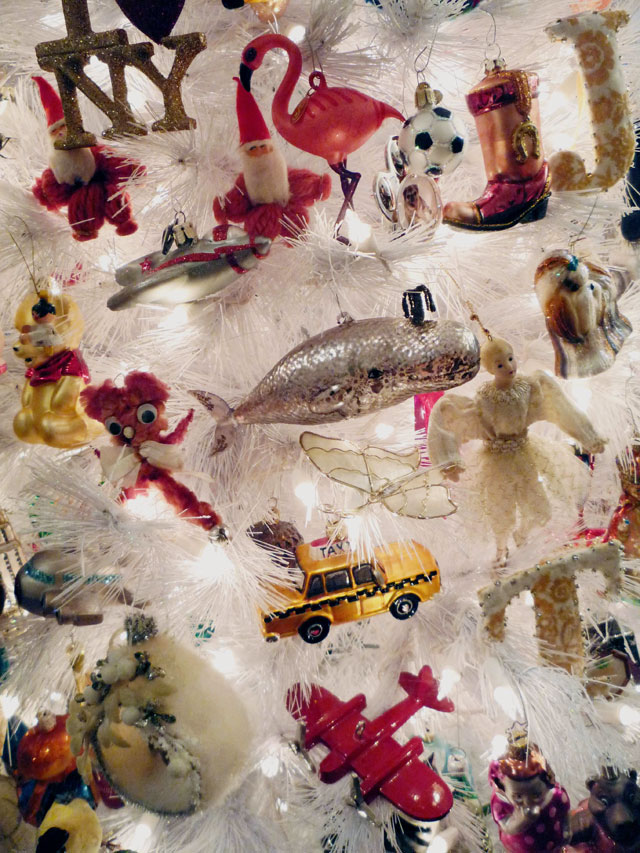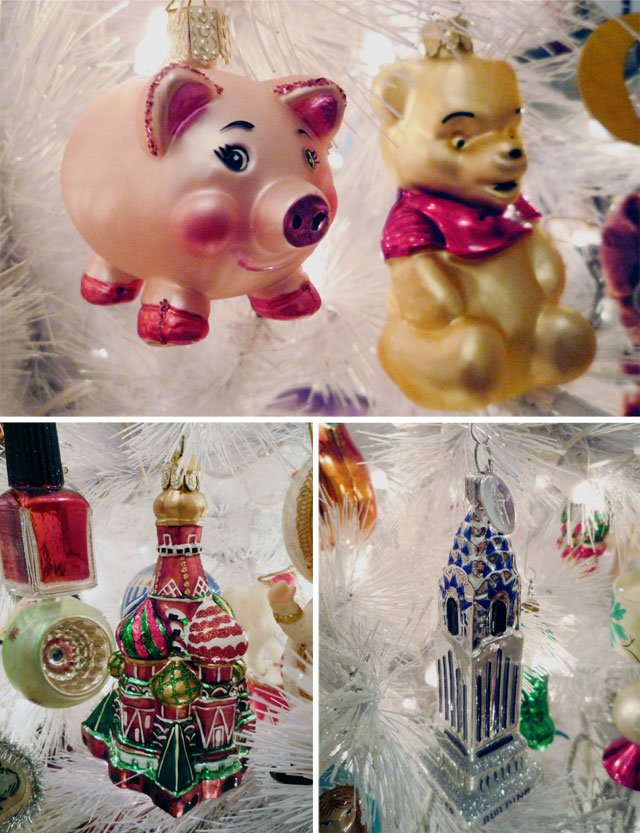 Now set before you is a menagerie of hundreds (literally) of hand blown glass ornaments (mostly made in eastern Europe) mixed in with flocked and plastic ornaments (mostly made in occupied Japan) alongside paper and fabric ornaments—all to create Mamma Biscuit's glorious Christmas tree! It's a rarity for anyone to decorate this intensely in a New York City apartment but you all have to understand that our little gremlin feels compelled to go all out for the holidays in an effort to make up for all of those years of enduring one hard candy Christmas after another at the puppy mill in Atlanta, Georgia!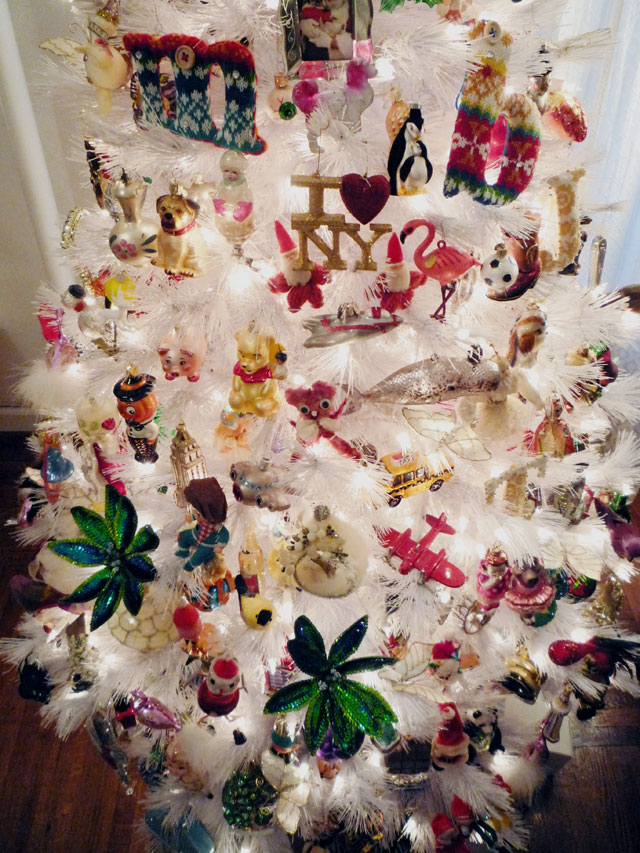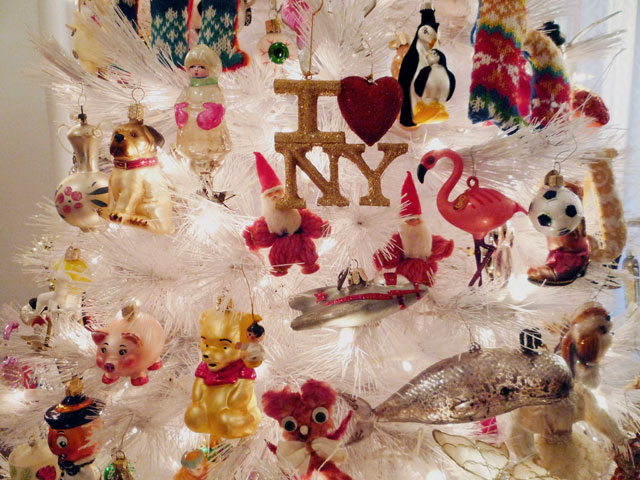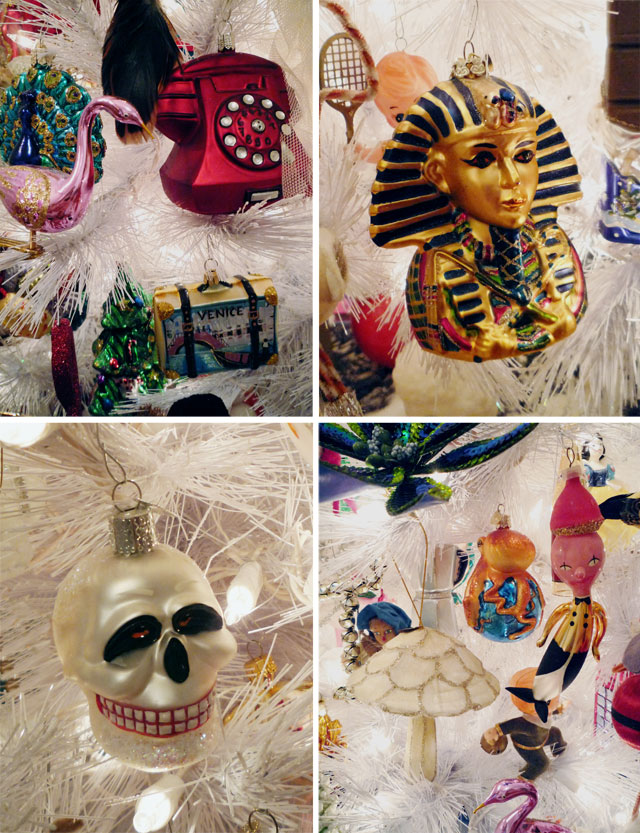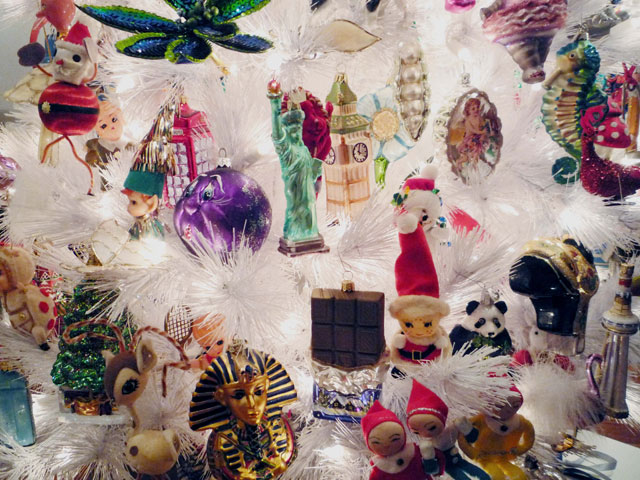 Mamma Biscuit is such a graceful and dainty pug lady around this entire Christmas display and although she manages to fit nicely under the tree, her tail has a tendency to curl up high and brush up against some of our low-hanging ornaments from time to time. With that said, she can usually be found in her toile donut bed gazing at her glorious tree with delight as the Bing Crosby spins on our record player!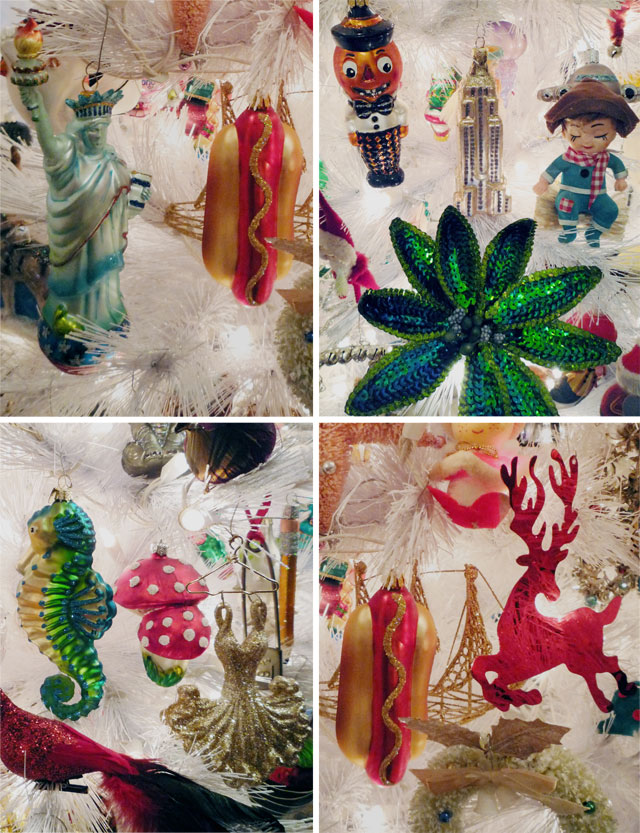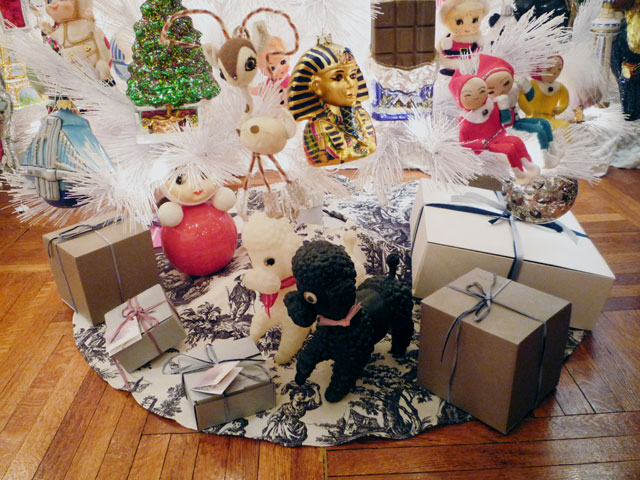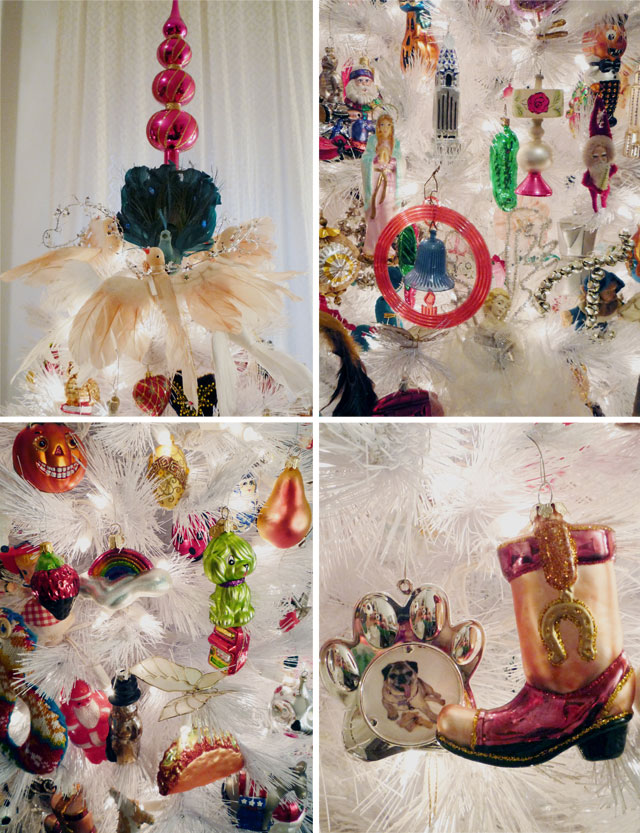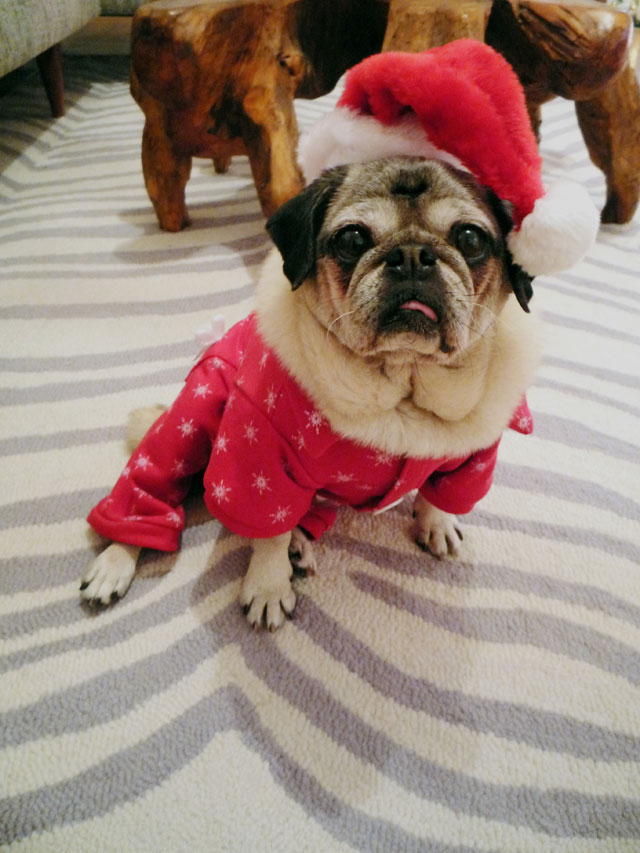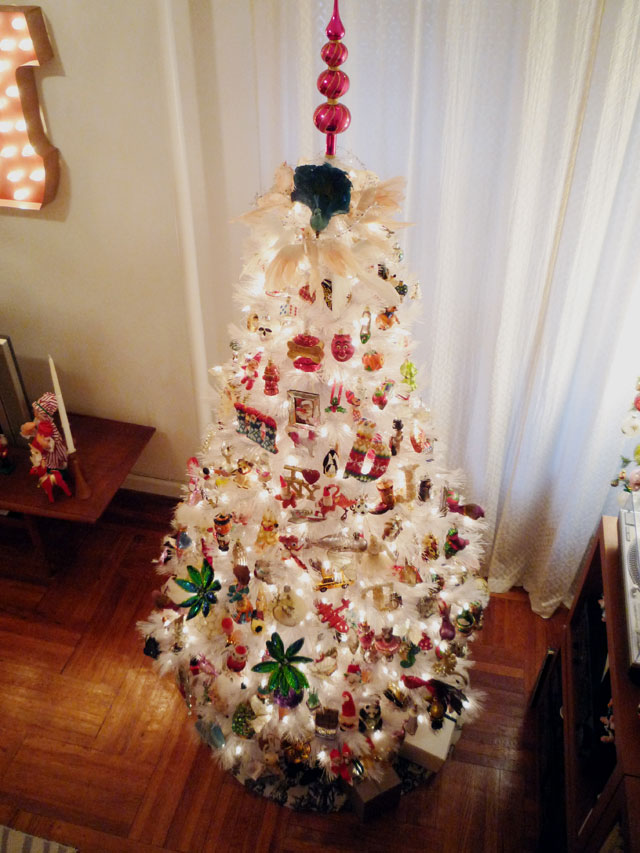 Now Mamma's Christmas tree is not the only show-stopper at the pug palace. Just take a look at her grand entryway that leads into the office (where Mamma's Christmas Metropolis resides) and tell me if this display couldn't rival anything those folks have put together at Rockefeller Center?!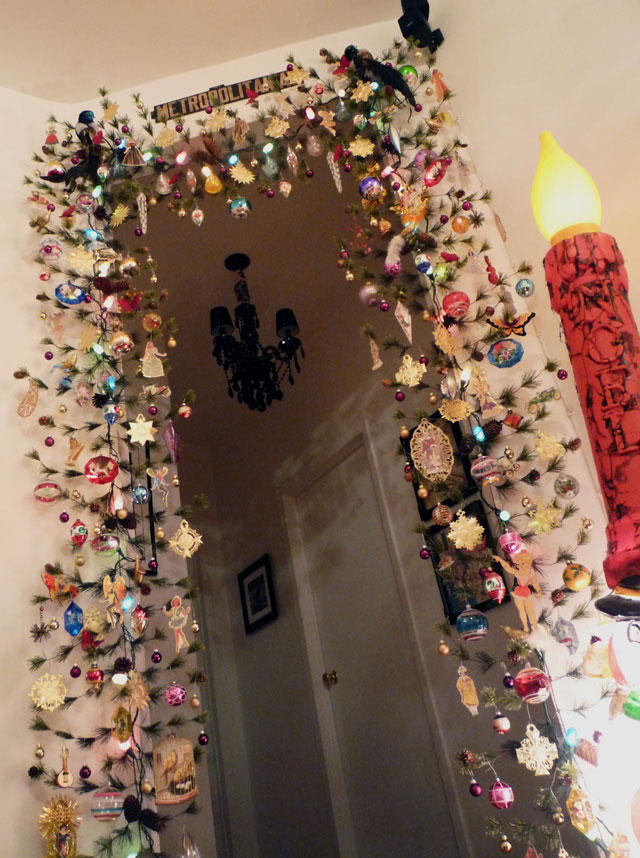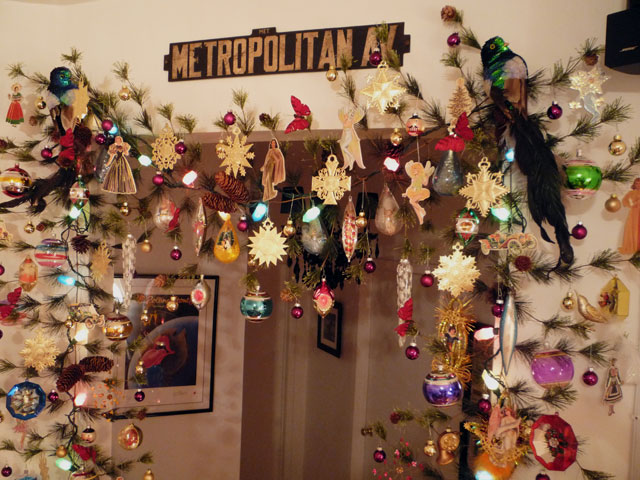 Festooned with vintage ornaments from around the world and lit with multicolored Art Deco lights, this entryway makes an impressive Christmas statement! It also doubles up as an annoying obstruction for Mamma Biscuit when she makes a quick turn-style run out of our office to see who's at the front door!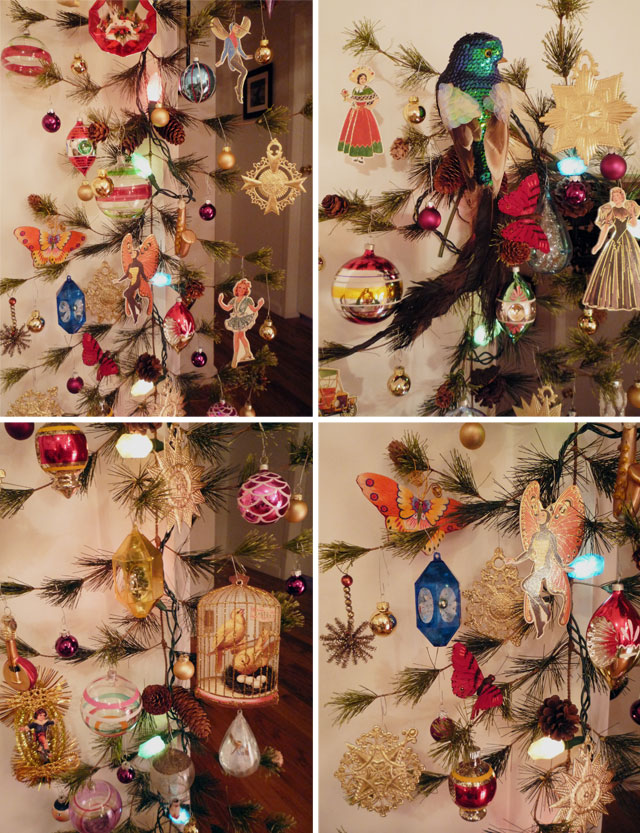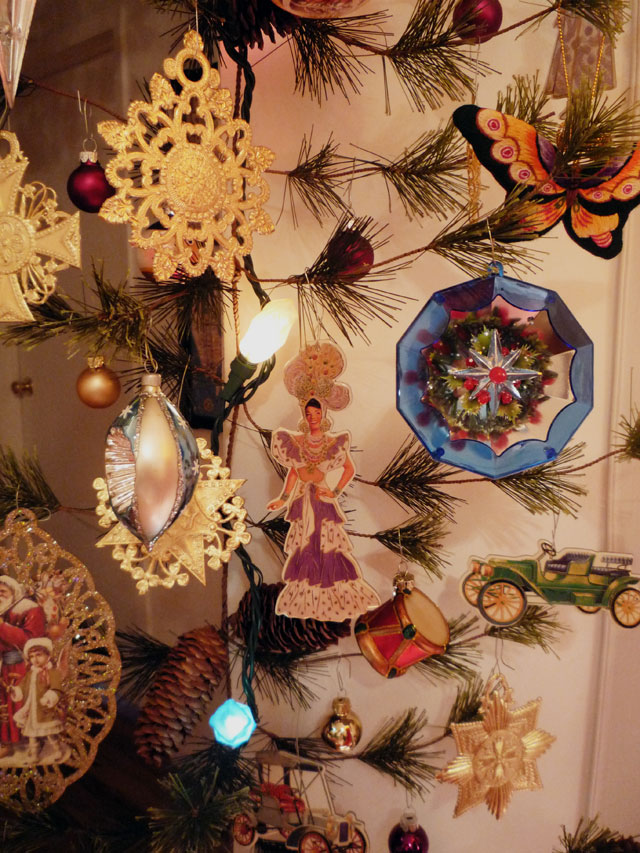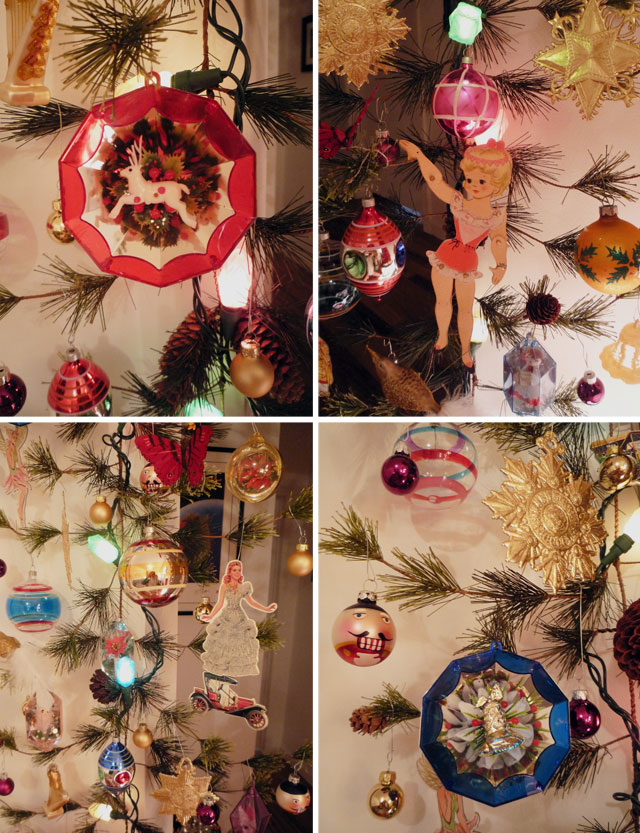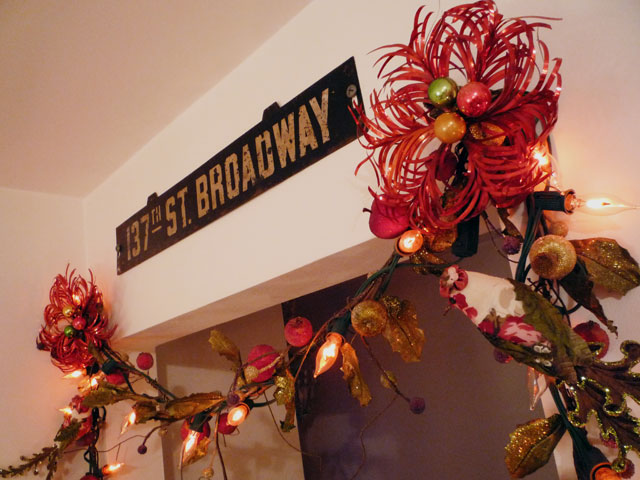 Standing beside this garland, to the right, is a blow mold Christmas masterpiece of Frosty the Snowman and a traditional noel candle. A french artist has created this blasphemous plastic concoction by combining these two iconic Christmas symbols with a blow torch and finishing it off by melting black and pink latex all over their surface—just what we have in mind when we think of Christmas, melted latex!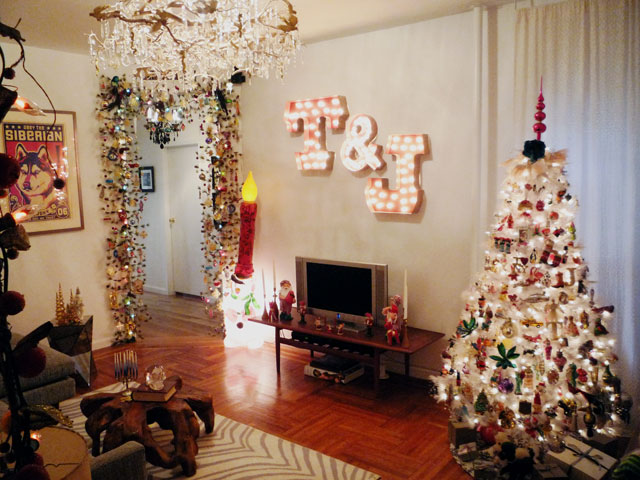 At any rate, Mamma has put on her cozy red Christmas pajamas and her fuzzy Santa hat and will curl herself up like a loaf of bread in her donut bed until the big day—after all of this exhaustive decorating, our bitch is on cruise control!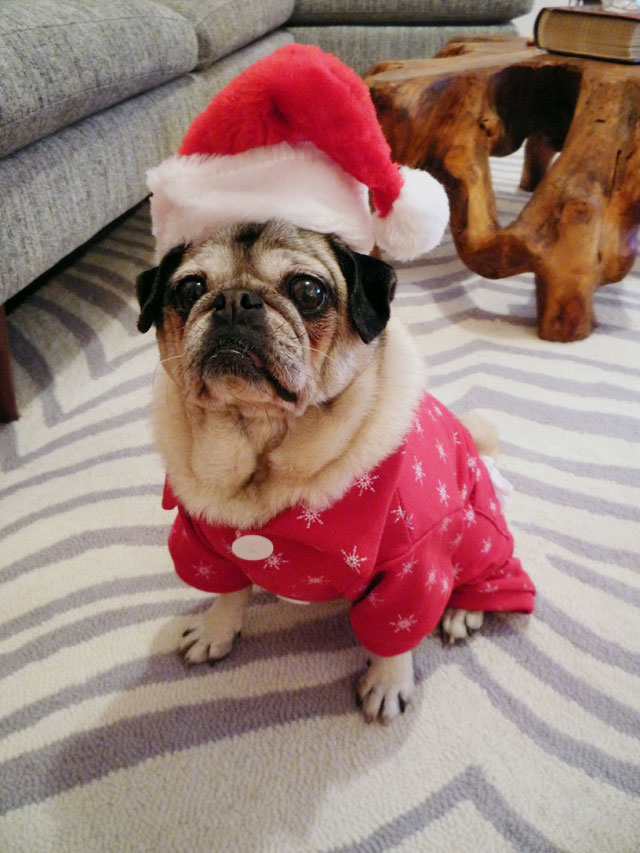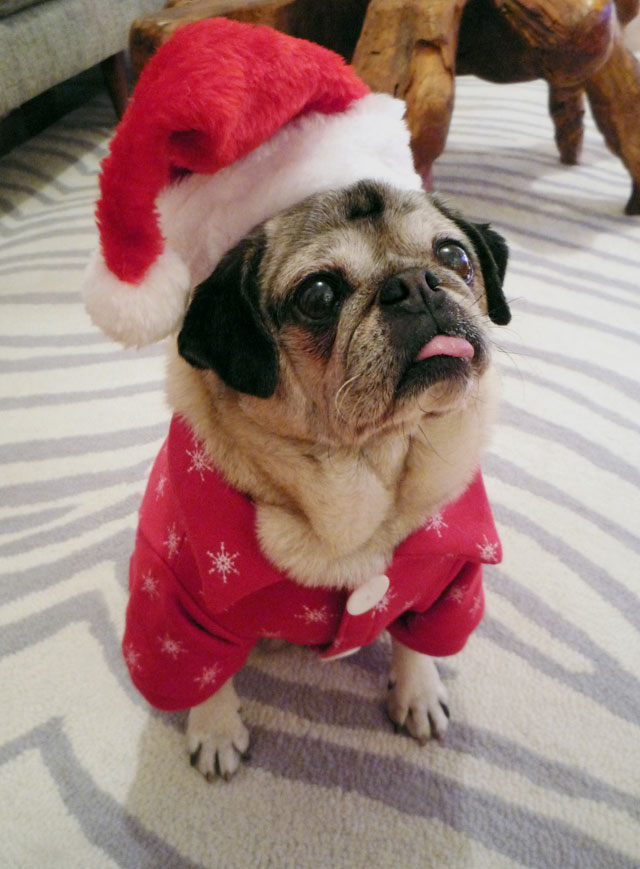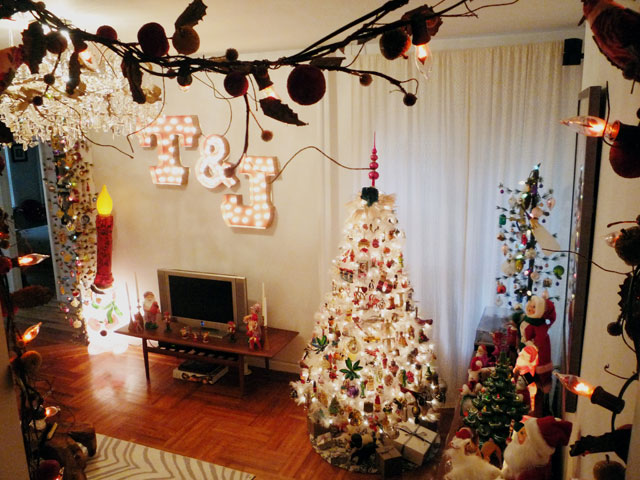 3 more days until full blown, mass hysteria—the battlefield being any local mall across the United States of Shopping!
Enjoy