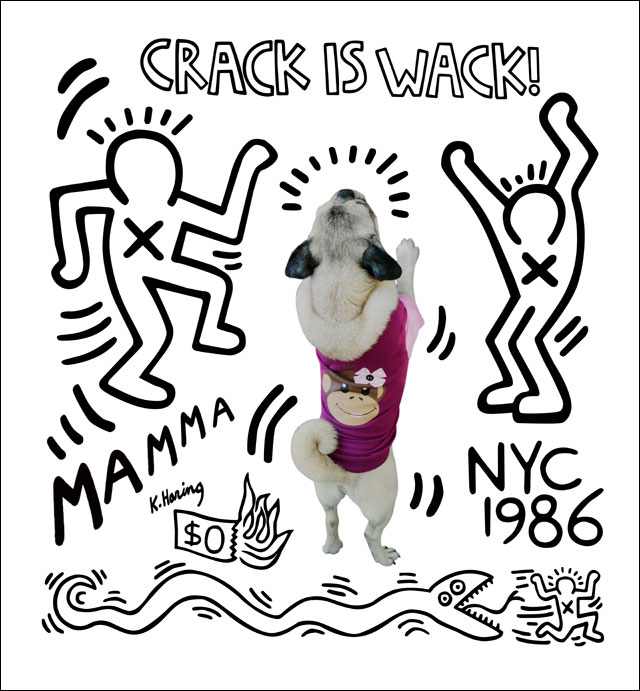 Yes, crack is definitely wack, just like Whitney Houston said in her epic interview with Diane Sawyer when she answered probing questions about her rumored drug use back in 2002. She went on to say confidently that "I make too much money to smoke crack, crack is wack!" before she sarcastically (and quite aggressively) asked Diane Sawyer to "show me the receipts" to prove her wrong—all while practically wiping the sweat off her forehead! Now whether Whitney Houston actually abused crack or not is irrelevant in my opinion because her untimely death (obviously attributed to drug addiction) is not only tragic but yet another reminder of how drugs of all kind can really ruin a persons life—no matter how talented or wealthy they may be. Keith Haring was well aware of the dangers of not only drug use but unsafe sex and as an artist, he left behind some of the most iconic street art ever made all over this city in response to many political and social issues such as the epidemic of crack in the Black Community and Aids and HIV in the Gay Community. A while back, we Biscuits snuck Mamma Biscuit into the LGBT Community Center (hey, pugs need art in their life too) to visit the highly sexualized murals that Keith illustrated in the mens bathroom back in the day so it seemed fitting to come full circle and visit the amazing and often neglected Crack is Wack Park in Harlem! Now this park may not have a swingin' dog run but Mamma Biscuit fully enjoyed snacking away on some soft-chew treats while viewing such an amazing piece of iconic art!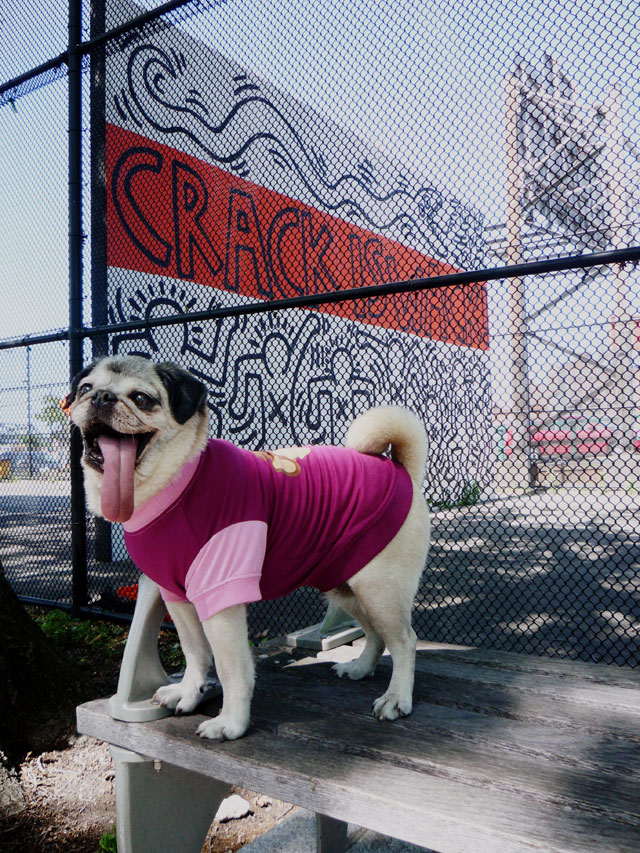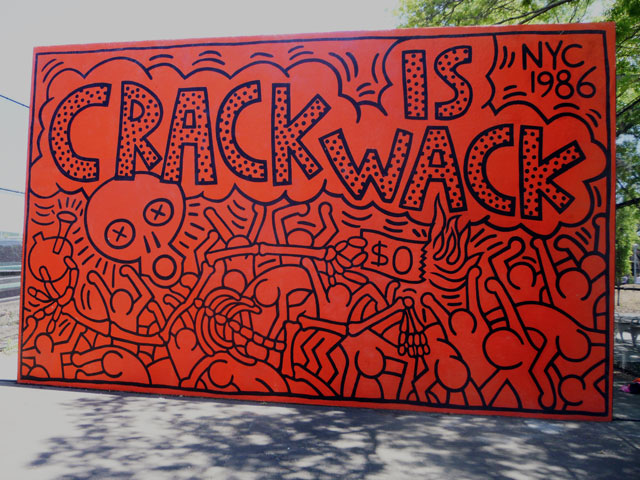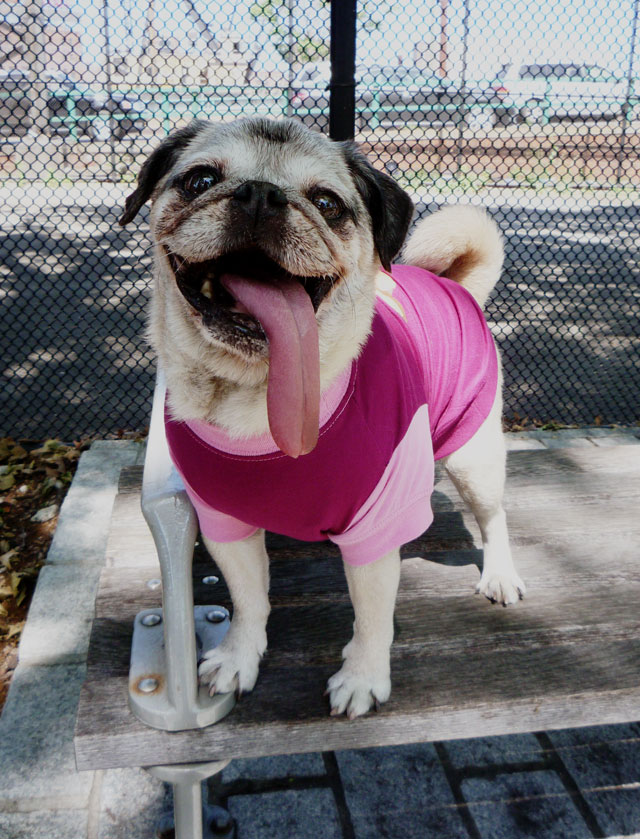 So after a long, exhaustive week of rain and clouds, mother nature decided to bless us all with an entire weekend of gorgeous, sunny weather—a perfect opportunity to embark on a New York City excursion! Tommy and I threw our little gremlin lady into her nifty Lacosté travel bag, hopped on a subway and headed down to Harlem to check out this park. Keith Haring created this double sided mural in 1986 on a handball court alongside a small park located on 128th Street and 2nd Avenue.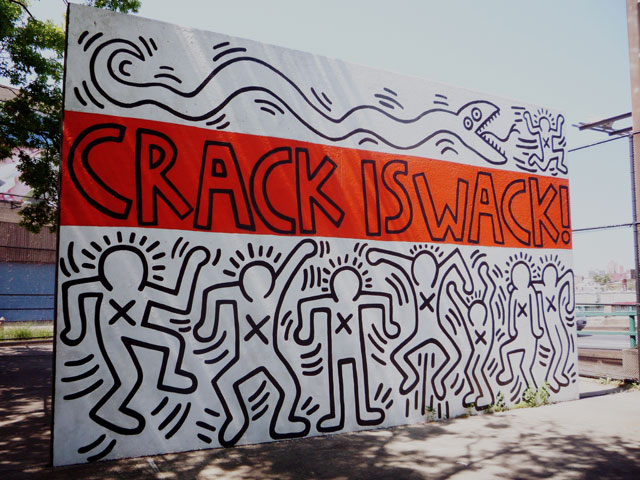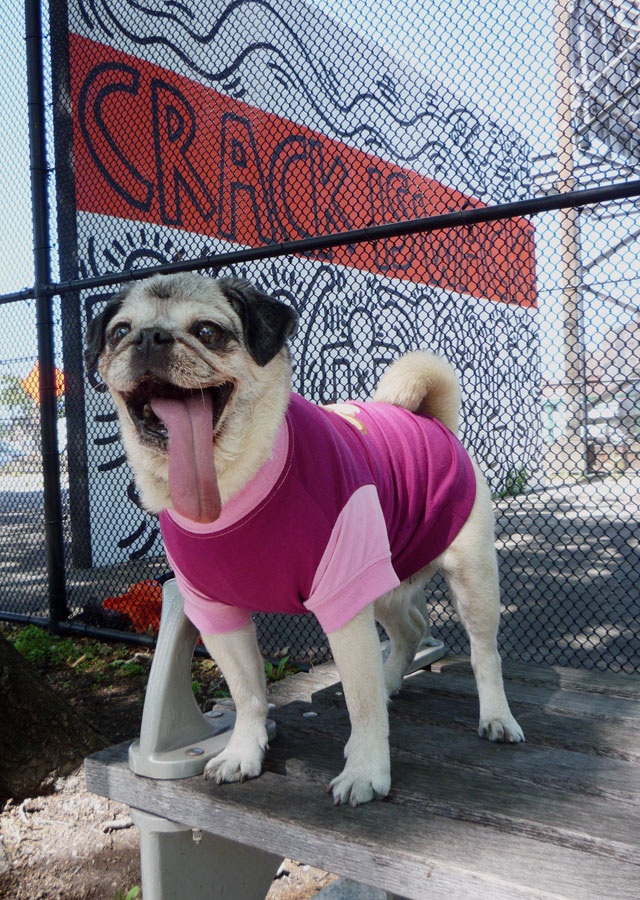 Clearly inspired by the crack epidemic and its effect on New York City, this art continues to serve as a warning to the community of just how dangerous the drug really is. He initially executed the mural independently, without the City permission but it was later put under the protection and jurisdiction of the City Department of Parks. In my opinion, public Art needs to be preserved and protected and totally accessible to ALL people everywhere—especially Art that serves up such an important message like this!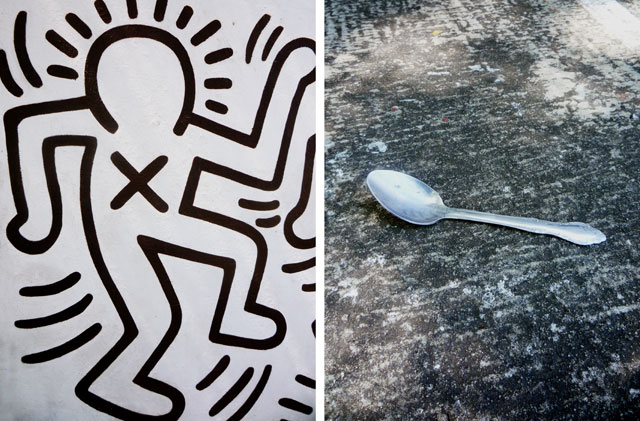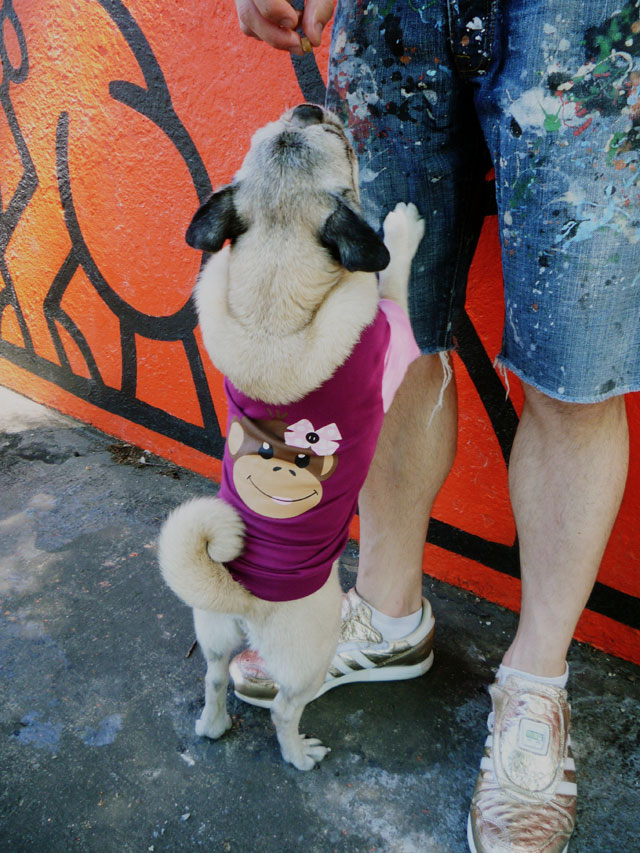 Dressed in a tight fitted violet and pink trimmed monkey T-shirt, Mamma Biscuit pranced around the grounds, basking in the sunlight creeping through the leaves on the trees alongside the chain-link fence while generally waiting for a soft-chew treat to come her way! It's kind of ironic that Mamma's paw knocked into a silver spoon alongside the white wall as she ran around the handball court—a frightening reminder that this drug is still being cooked and used!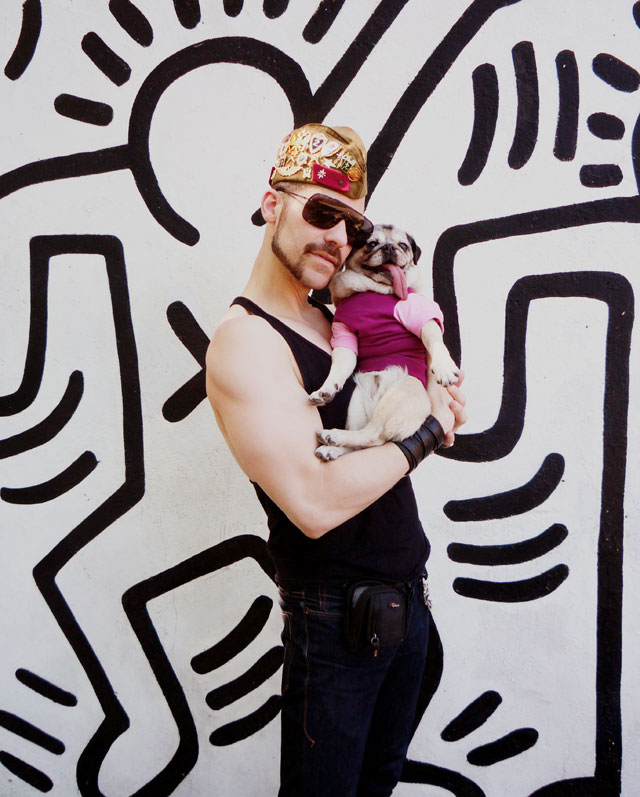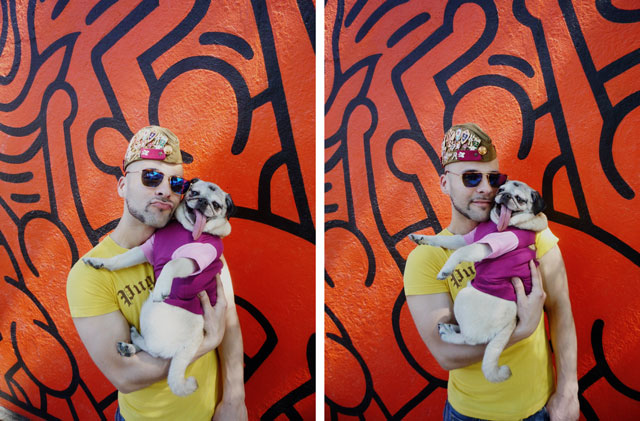 There were a few homeless men sleeping on some of the park benches scattered about but their rest and relaxation went undisturbed as Mamma Biscuit rarely barks or makes any noises! Directly across from the murals were several new basketball courts in which young kids and young adults were engrossed in a game of hoops with their friends! Tommy and I sat down on a bench alongside the murals and had ourselves an incredible vegan lunch! We had a giant tray of vegan soul food dishes from Uptown Juice Bar on 125th Street—where Tommy sells his delectable Sweet Semosh treats! We stopped in to make a delivery before heading over to the park for an outdoor lunch! After lunch, I snapped a few portraits of us with the Biscuit Lady in front of the art!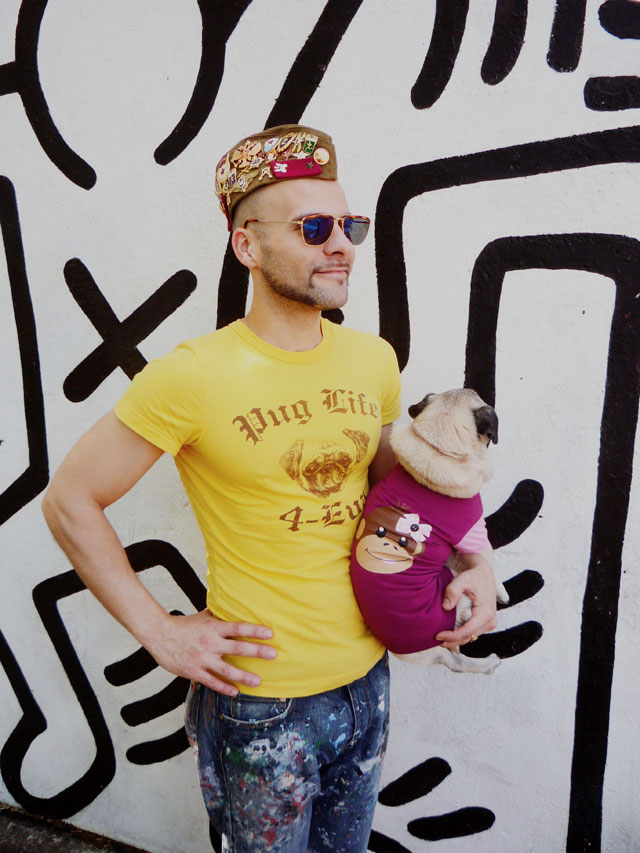 All in all, this visit was totally worth it. If you have a chance to venture up into Harlem, we do recommend checking this park out! In conclusion, Mamma Biscuit would like to leave you all with her very own PSA on drugs: CHOOSE PUGS, NOT DRUGS! OK, that statement isn't entirely original, the very talented Gemma Correll came up with that slogan and an adorable drawing of a pug for a T-shirt that's sold at Urban Outfitters but you all get the picture! It's way better than Nancy Reagan's Just Say No campaign, that's for sure!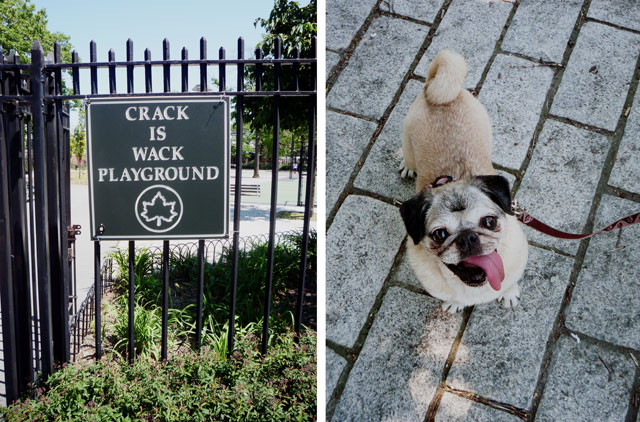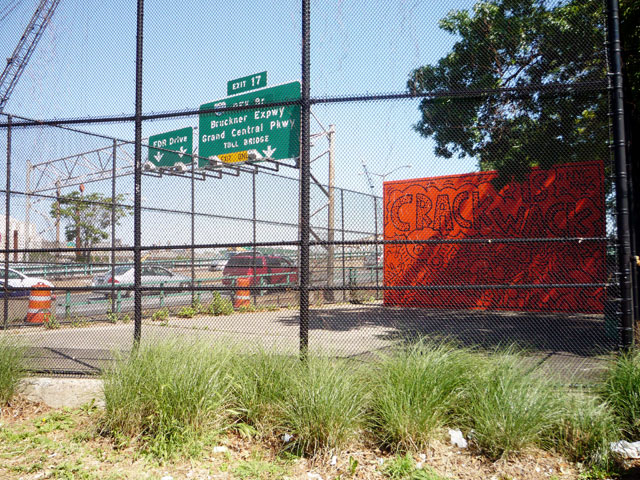 So stay safe, love yourself, life and respect your body, it's the only one you've got!
Oh, and lastly, check out the incredible Madonna performing Get Into the Groove incorporating some really fun Keith Haring visuals in the background during The Sticky & Sweet Tour a few years back! Madonna and Keith were friends back in the day and I think she did him justice here!
Enjoy the upcoming Memorial Day weekend!