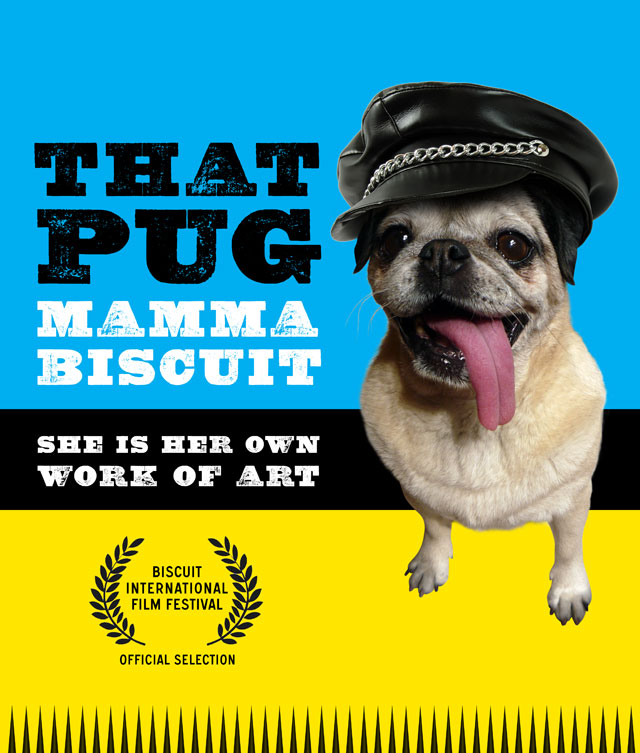 We are fast approaching Father's Day weekend here and at the Biscuit household, we intend to celebrate a different kind of Daddy's Day. Surprised? Well, if you can all recall, last year, I highlighted Tom of Finland as a major gay Icon and contributor to the Daddy way of life so this year I have someone who is equally as hot and fantastic. That's right, never one to keep things typical and traditional, Mamma Biscuit and family won't even think of boring you all with talk of hideously conservative neck ties, tales that involve a BBQ grill along with some dead animal most people call food or regaling you all with memories of tossing a football back and forth between father and son because honestly, none of that stuff ever happened in my household when I was growing up. My father is an immigrant from Italy and his neck ties are of the Versace variety! We never fired up a BBQ grill because we were too busy eating homemade pasta dishes every night and the only thing my dad ever tossed my way is a piece of semolina bread, not a football! Anyway, for Daddy's Day this year, I wanted to highlight a personal favorite gay Icon of mine that rarely gets any attention in the gay lexicon—Peter Berlin!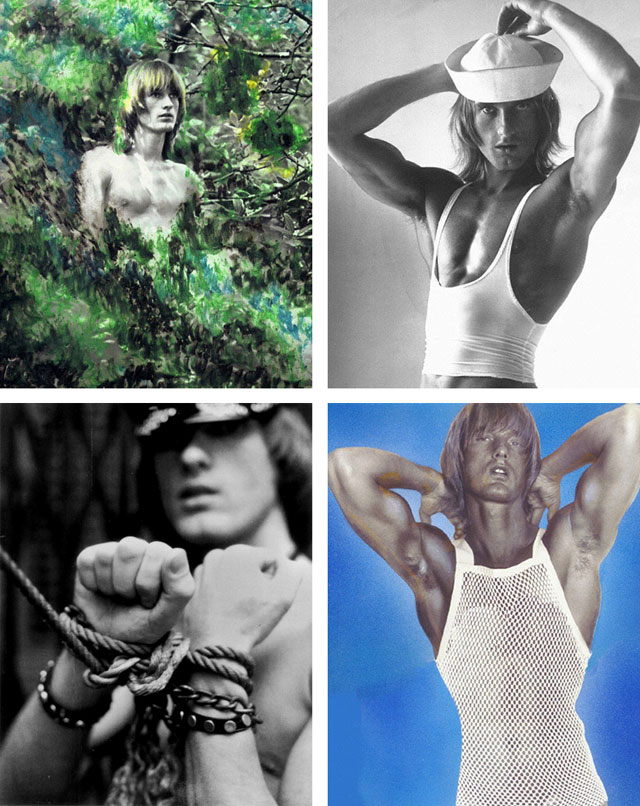 Peter Berlin? Who the hell is he? Well, in the early to mid-1970s, Peter Berlin created some of the most recognizable gay male erotic imagery of that time. Serving as his own photographer, model, and fashion designer, Peter redefined self-portraiture and became an international sensation. His images in my opinion go way beyond sexual stimulation. They depict erotic, sexual fantasies through originally designed fetishistic clothing. Obviously, his suggestive poses and gestures are rooted in sex and porn but his style, his technique of painting over inferior prints and the narrative of most of his photographs tell a larger story of surrealism and of fashion. Peter Berlin boiled sex down to a visual fantasy in real life as well as on film, and that's what makes him a true visual artist in my opinion!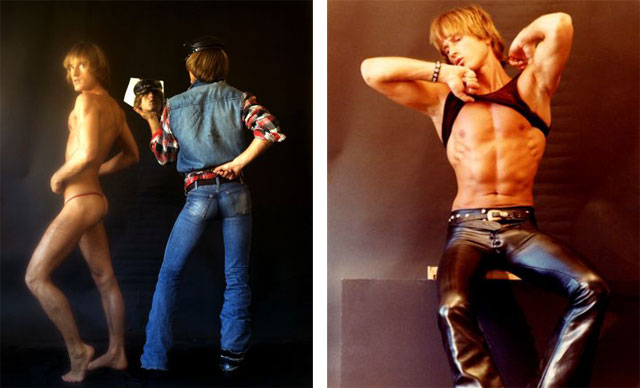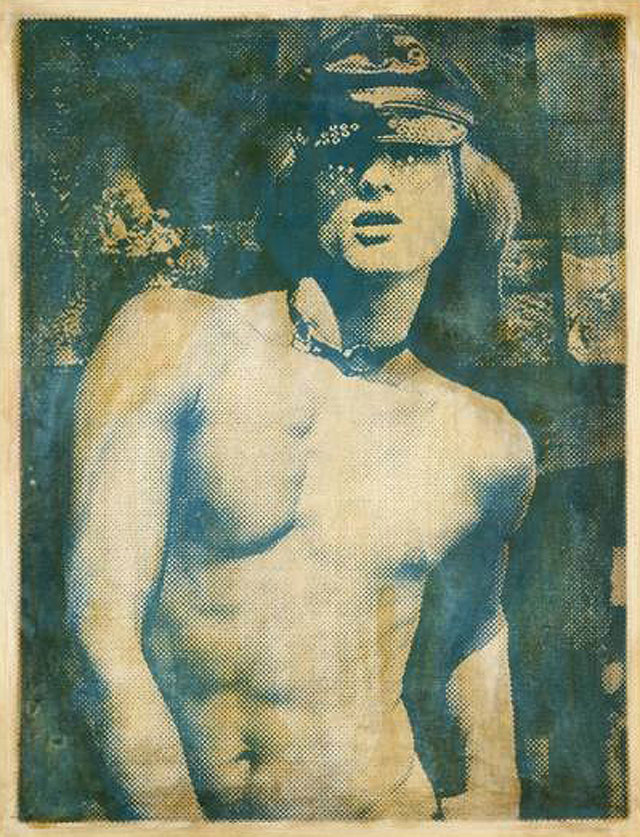 Great-nephew to the famous fashion photographer George Hoyningen-Huene, Peter grew up in a poor, aristocratic family in Berlin during the 1940s and 50s. In his early 20s, he worked as a photographer for the German TV fashion journal VIP Schaukel taking photographs of European celebrities such as Catherine Deneuve, Alfred Hitchcock, Klaus Kinski, and Brigitte Bardot. Berlin's real passion, however, was photographing himself in erotic poses and making skintight clothes to wear as he cruised the parks and train stations of Berlin—a man after my own heart! If you take the time to research his incredible archive of photographs, you'll start to realize that this man was totally ahead of his time. His sense of style and mix of gay street culture along with typical gay male heroes define a unique look that can very well stand side-by-side with contemporary male imagery that you see today. No one in the 70's looked like this guy!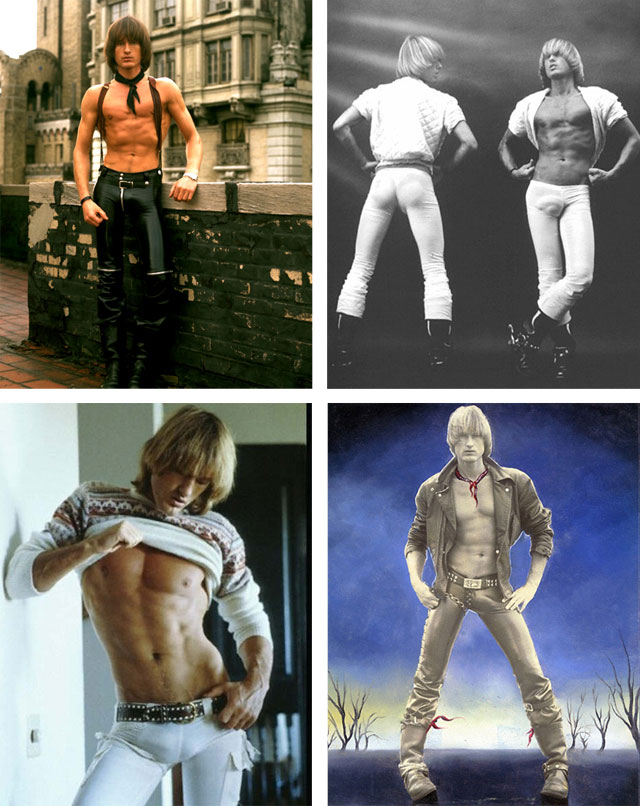 In the early 1970s, Peter moved to San Francisco and became a fixture on the streets, famous for his highly suggestive clothing, huge basket crotch and constant cruising. He collaborated with friend Richard Abel on a 16mm hard-core porn film entitled Nights in Black Leather (1972) in which he played the lead role. Peter's poster for the film was a sensation and helped make Nights in Black Leather an enormous underground hit. I have yet to see this film but I do own That Boy, a film he created in 1974 in which Peter directed, produced, wrote, and starred. Simply put, this film is a hot time-capsule of the San Francisco gay scene with tons of great street vignettes of Peter roaming about through his days! But back to Nights in Black Leather, it was originally billed as "Peter Burian," but Berlin was forced to change his stage name to "Peter Berlin" after an actor named Peter Burian threatened to sue. His self-portraits were widely published and sold, making Peter a gay household name and an international celebrity. He was also the subject of several Robert Mapplethorpe photographs and six drawings by Tom of Finland.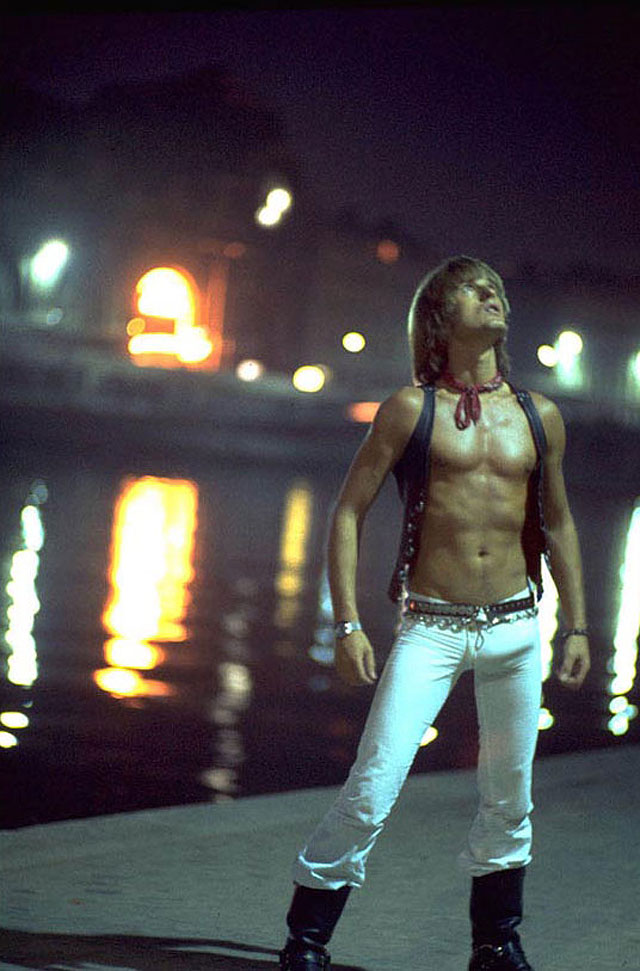 I had the pleasure of meeting Peter Berlin back in 2006 when he came to New York City for a screening and Q&A for his documentary by Jim Tushinski entitled That Man: Peter Berlin—the title being a play on his 1974 film, entitled That Boy: Peter Berlin. Below is the American version of the poster and packaging for that film—clearly an inspiration for Mamma Biscuit's header for this post. Doesn't Mamma Biscuit look so butch in her leather motorcycle cap? Go ahead, scroll back up, I can wait!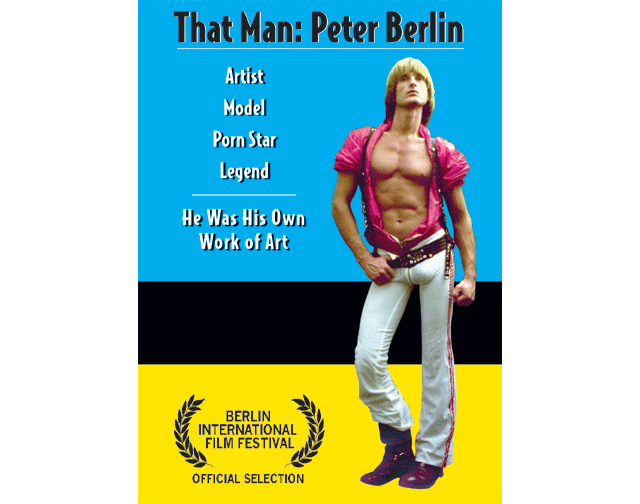 I remember waiting on line to get into the theater and seeing Peter outdoors zooming around with his camera and taking such a serious interest in documenting the entire scene outside before the screening began! At that point, he must have been well into his 60's but he was still very thin, very muscular and still very handsome as he wore a pair of skintight white jeans, motorcycle boots and a ball cap on his head! The moment I saw him, I quickly left my spot on line to go and introduce myself and to have him autograph my promotional postcard of him that I carried with me to the event. He was kind of shy but also very direct about looking me up and down (literally from head to toe) before signing the post card. When he was through, he said to me, "you, I love your look, your mohawk, it's very hot" and then very quickly, he scurried off into the theater. I'm in skintight Levis and cowboy boots almost every day of my life so I knew he would enjoy my look. That interaction was one of my most treasured New York City memories—and I just had to frame and hang the signed postcard on the wall. His high-school-bubble-letter-hand-writing alone makes this postcard priceless!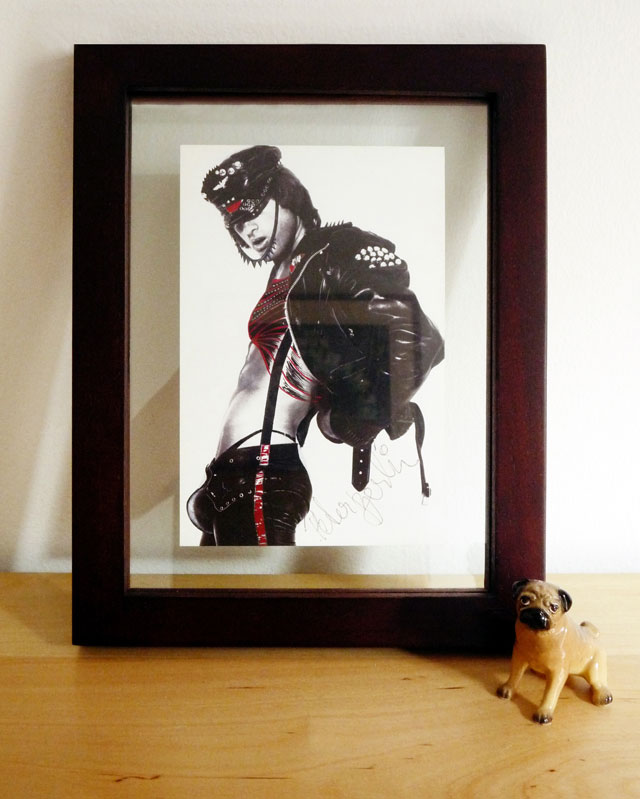 I can't seem to find a proper trailer for That Man: Peter Berlin but this video with scenes of Peter talking about the film seems to sum up the documentary very well! As Peter says in this video, "sex is a very serious business, smiling and lovey-dovey and romance has nothing to do with good sex" This man is brilliant and so German I can't stand it!
Here is a funny clip in the documentary of John Waters sharing his opinions and experiences with Peter Berlin.
Though Peter retreated from the limelight in the 1980s (he's also known as the Greta Garbo of porn and has admitted to spending the last 20 years watching Judge Judy on television), he continues to make videos of himself and lives quietly in San Francisco, where he is still recognized on the streets by his fans. So give it up for a truly unique gay icon because like Mamma Biscuit, Peter is a one-of-a-kind talent that comes along once in a lifetime!
Happy Daddy's Day everyone!
All images of Peter Berlin and bio info has been taken from his web site.
Enjoy