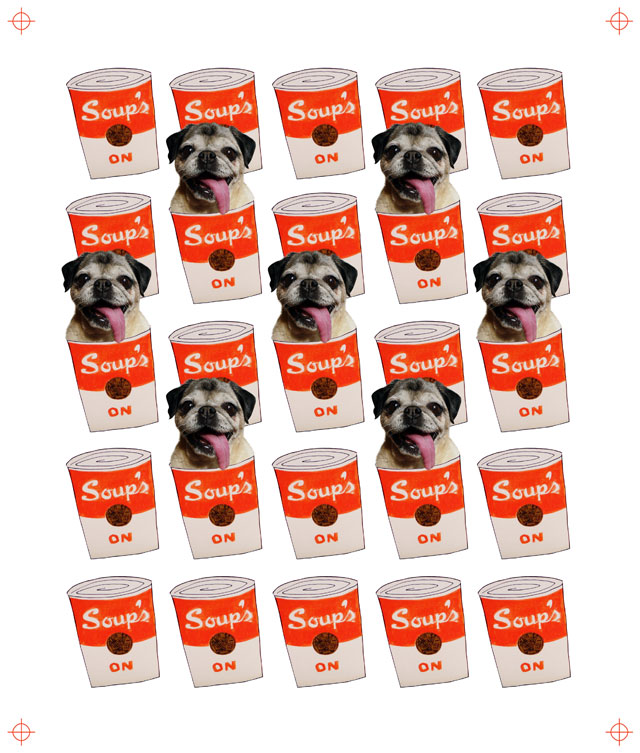 Mamma Biscuit is not planning to throw a dinner party with an extensive soup menu anytime soon but that still didn't stop us from buying these great vintage stationary invite cards from a vendor at the Hell's Kitchen Flea Market several months ago! Now you all know that I love a good set of vintage stationary cards no matter what occasion they were intended to be used for. A little over a year ago, we blogged about an amazing set of twenty vintage doggy cards entitled Puppy Chuckles that we purchased from the Green Flea Market on the Upper West Side. Remember how fabulous those cards were? Now you just never know when you'll need a Got a Bone to Pick with You card with an illustration of a puppy holding a bone in his mouth or a Soup's On dinner party invitation at the drop of a hat! See, at the Pug Palace, we Biscuits know the importance of always being prepared for what ever life happens to throw our way! Unfortunately, the reality is that I'd rather just collect this stuff than actually use it—but that's a whole separate issue that I intend to hash out with my therapist who specializes in hoarding at some point in the future—perhaps when my closet completely collapses from being overstuffed!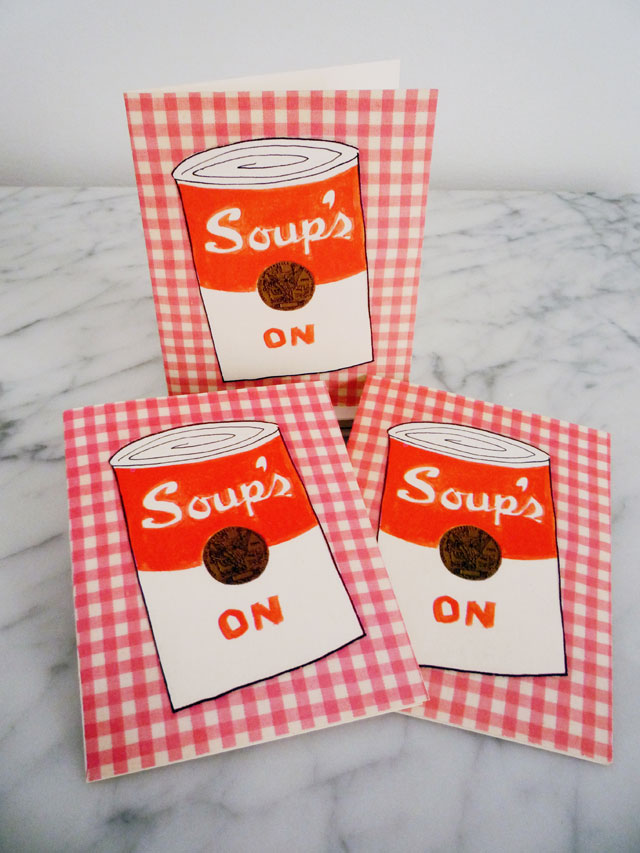 Anyway, back to these cards, what drew my attention to them initially as they sat in a pile of junk was the soup can illustration that is so highly reminiscent of Andy Warhol's 32 Campbell's Soup Cans piece produced in 1962.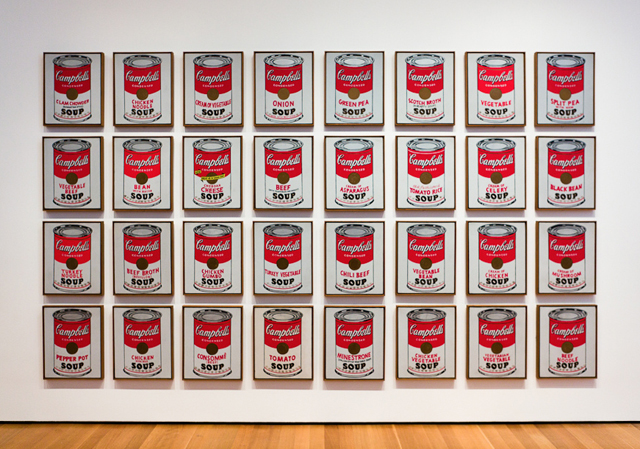 It came as no surprise that these invite cards were actually produced and purchased in the early 60's (that's what the vendor told me, they were from his personal collection) because they were clearly influenced by Andy Warhol's pop culture aesthetic!
If that wasn't fabulous enough, these three cards were bundled up in the bag of the store they were purchased from. Card 'N Party—a gifts, stationary and books store located in Ulster Shopping Plaza in Kingston, NY! Just look at that groovy 60's flower pattern on this bag—WOW!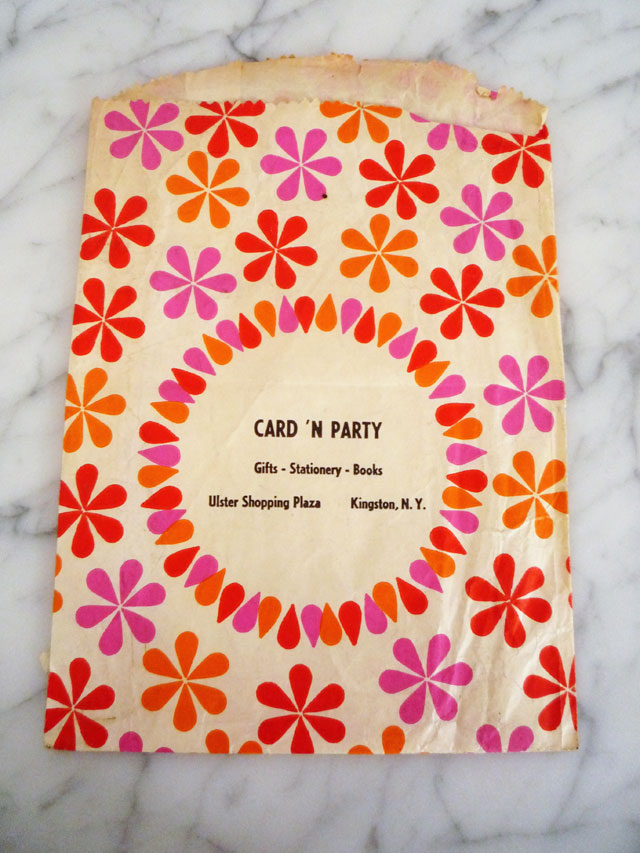 The backside of this bag was even better. Printed is a lovely note about sending notes from Hallmark—because when you care enough to send the very best, you head on over to Card 'N Party to ransack the Hallmark shelves!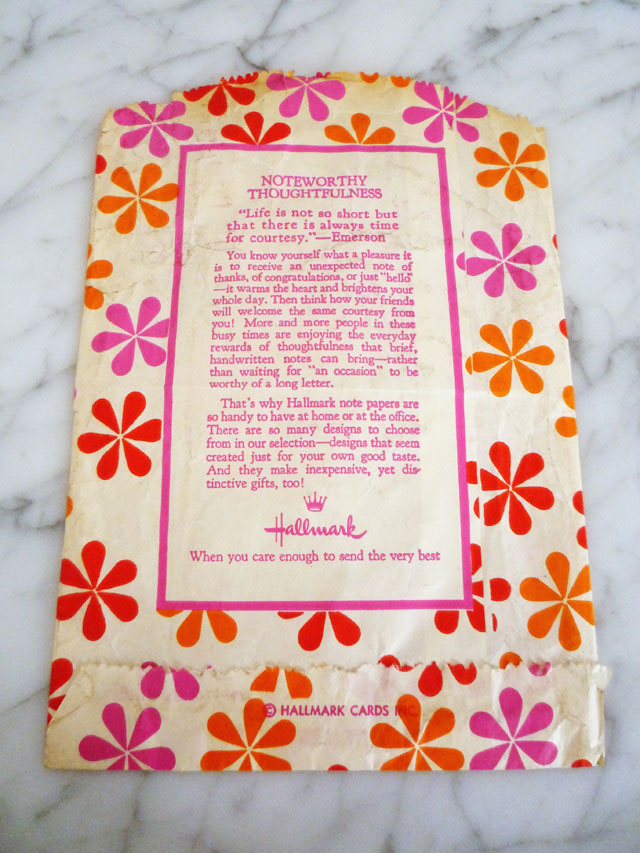 "Life is not so short but that there is always time for courtesy." —Emerson
In conclusion, these dinner invitation cards are so cute even if the illustration on them is a bit REDUCTIVE—and if you don't know what that word means . . .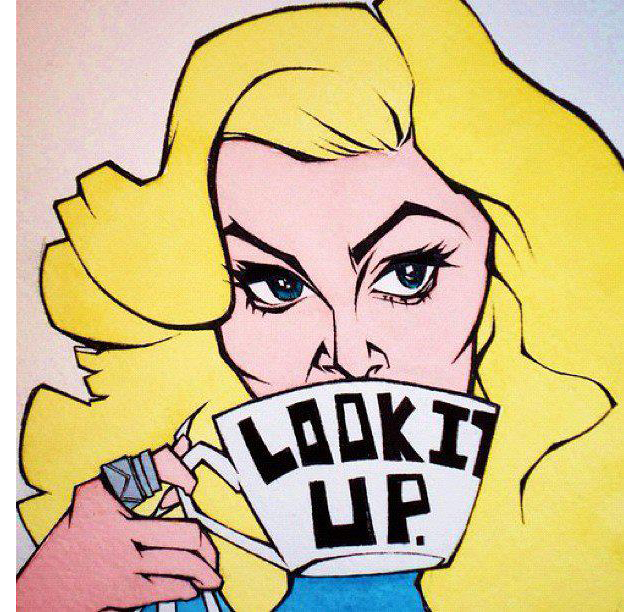 Happy Wednesday y'all!
Enjoy