Autumn and Halloween are in full swing here and once again, Mamma Biscuit has planted her cute little pug butt in the pumpkin patch to wait patiently for the Great Pumpkin to appear! Now I've warned Mamma Biscuit over and over again not to follow in the tragic footsteps of that damn blockhead Linus but she just won't listen to me! Every year, Linus sits in a pumpkin patch on Halloween night waiting for the Great Pumpkin to appear and every year, the Great Pumpkin fails to turn up! Humiliated but undefeated, Linus vows to wait for him again the following Halloween—and unfortunately, our Biscuit Lady gets swept up in this very same Halloween pipe dream! The good news is, we entertain our little gremlin's unwavering belief in the Great Pumpkin by planting her in a pumpkin patch two weeks before Halloween—this way she won't miss out on the festivities of Halloween night when the Great Pumpkin invariably fails to make an appearance!
So this past weekend, we dressed Mamma Biscuit up in one of her spooky Halloween skull sweaters and headed out to the pumpkin patch to wait foolishly for the Great Pumpkin to appear.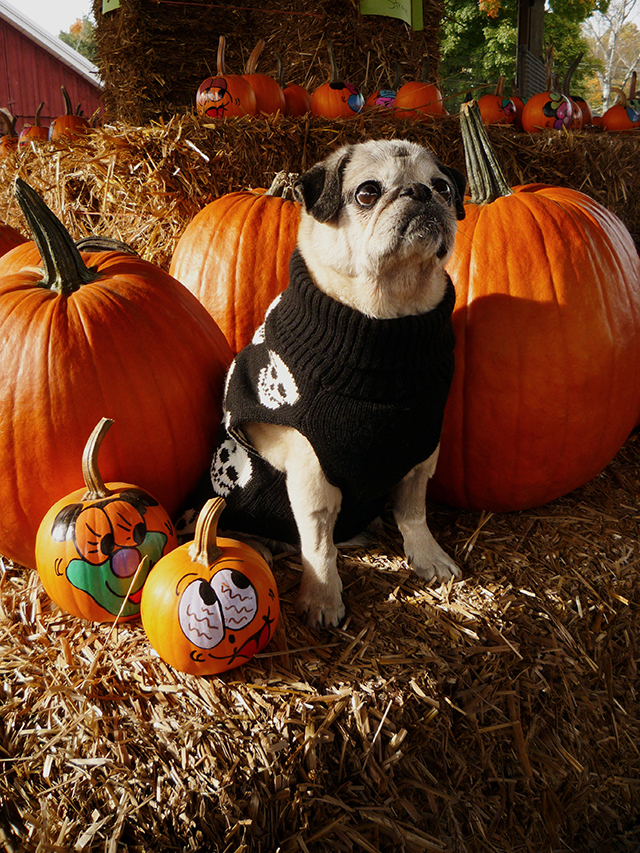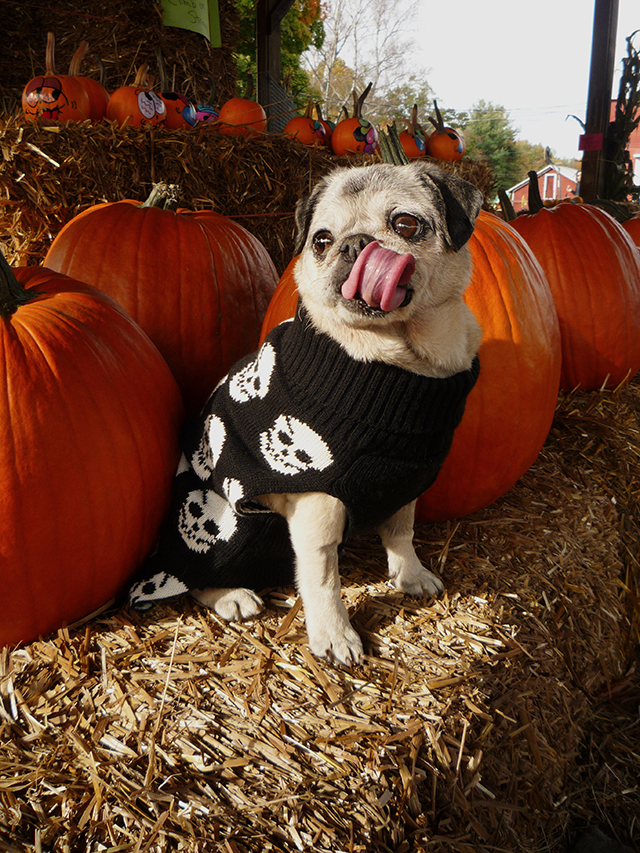 She waited, and waited, and waited, and waited. . . .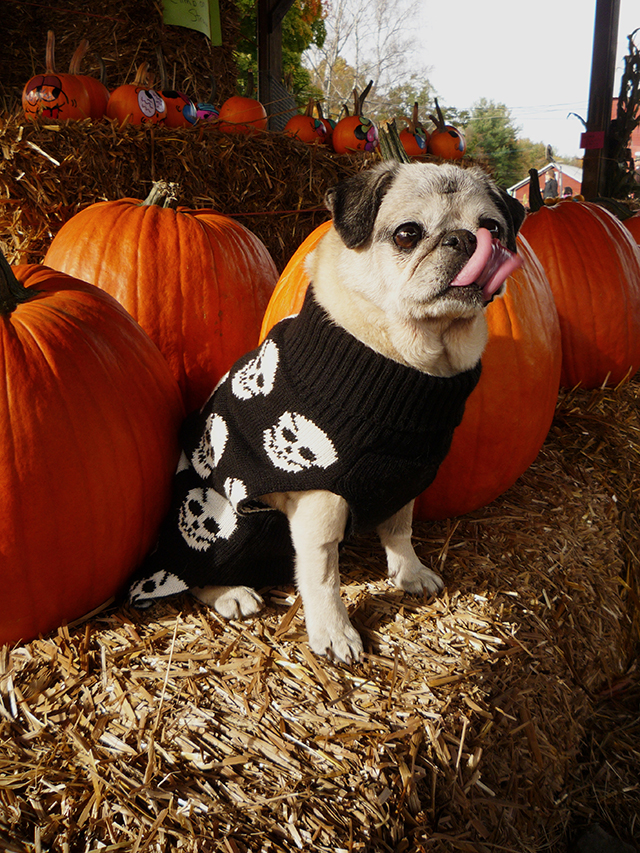 She endured pug kisses and a squeeze here and there from admiring passersbys and as the sun began to set, there was no sign of the Great Pumpkin anywhere!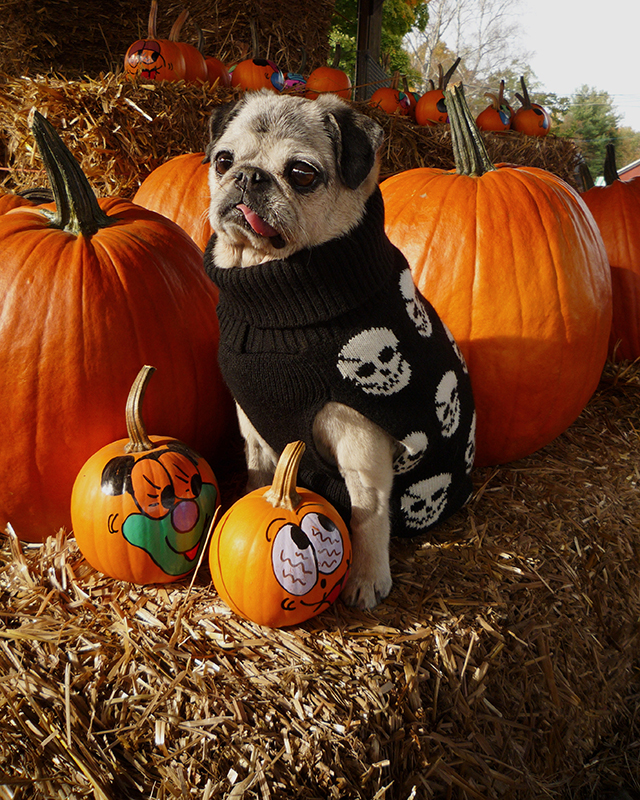 Then, suddenly, out of nowhere, she saw a vision of a giant figure with two big pumpkin heads side-by-side! Excitingly, she began to run around in circles, knocking down small, painted pumpkins in her path, thinking that finally, the Great Pumpkin has arrived—but unfortunately, once her vision was cleared, she realized it wasn't the Great Pumpkin after all but rather her Daddy carrying two giant pumpkins on his shoulders! Hey, it's not like we played a trick on her, we just thought that we could select and purchase a pumpkin while entertaining Mamma Biscuit and this damn fable!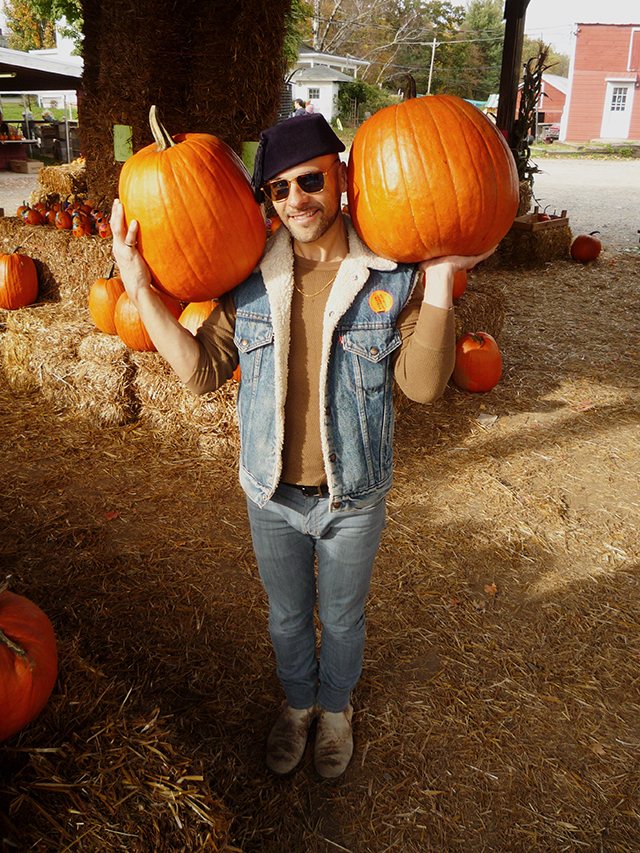 The sun finally settled down into the horizon and our Biscuit Lady licked my hand to let me know that she was totally done waiting for the Great Pumpkin to appear! I've learned not to mock Mamma like Lucy would have mocked Linus about his stubborn efforts to wait for the Great Pumpkin, so instead, I decided to snap a few adorable photos of our girl perched upon the haystacks of this pumpkin patch and call it a day!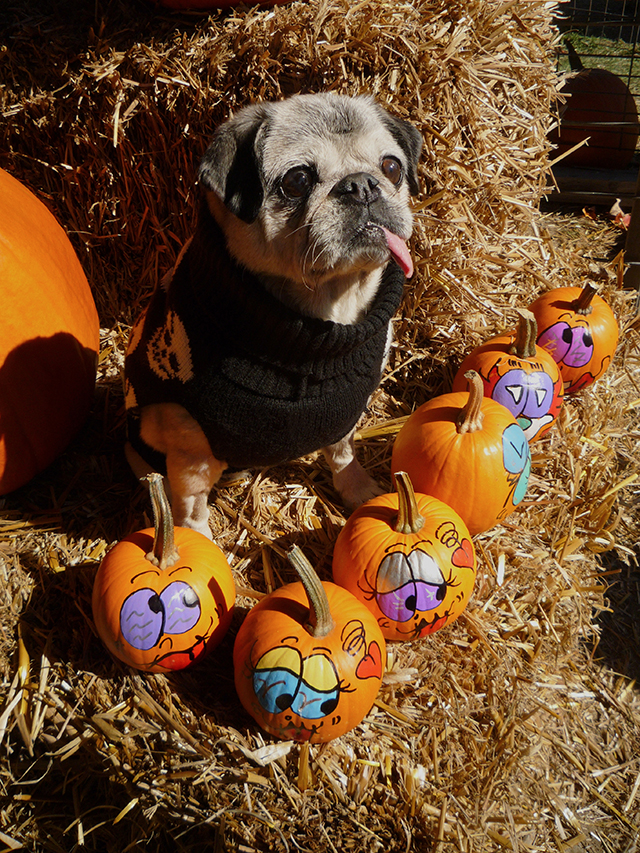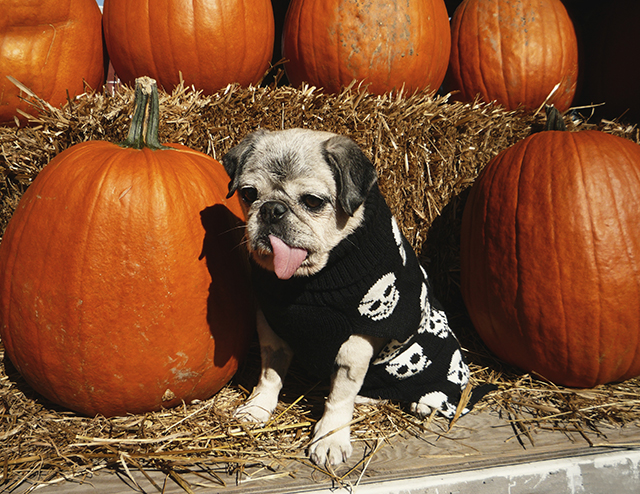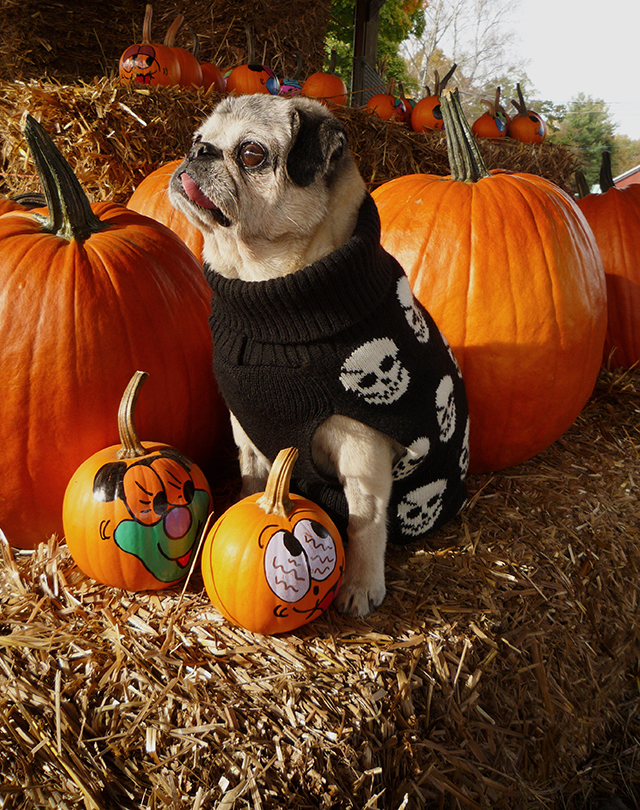 We also put Mamma Biscuit's disappointments at ease by reminded her that Halloween is only two weeks away and she's gonna be prancing around in her costume, enjoying the festivities of the dead! The Great Pumpkin may not be real but he can sure live on in Mamma Biscuit's little puggie head as a source of inspiration!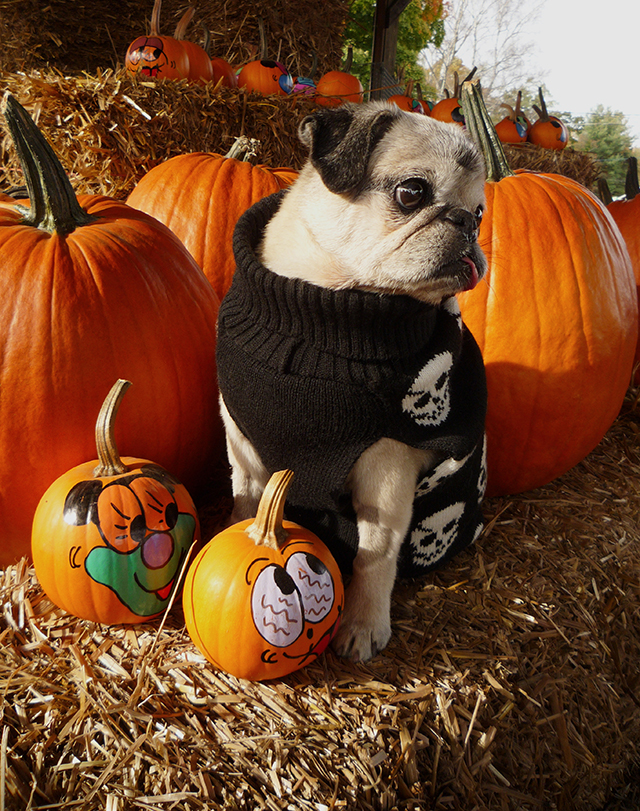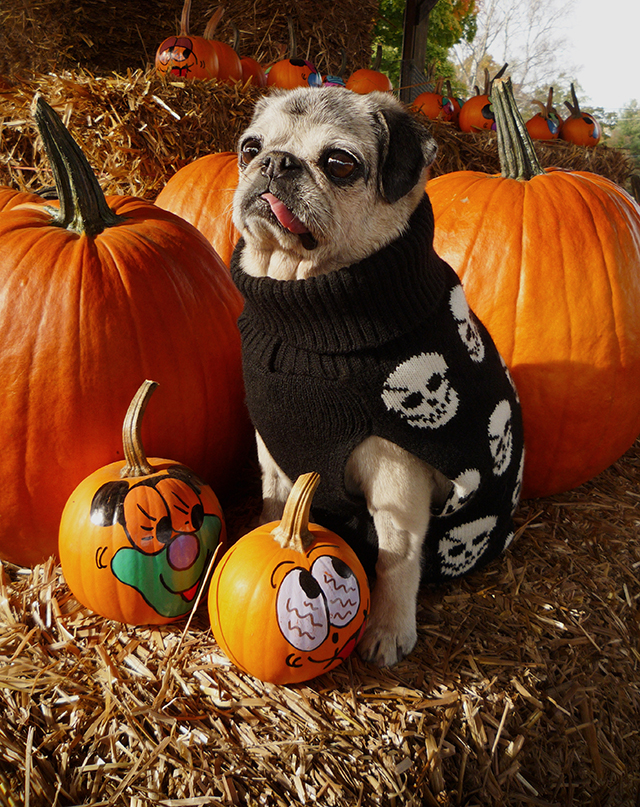 After all, we all need to believe in something!
Enjoy